Looking for easy plywood woodworking projects to make for yourself or to sell? Here are a ton of DIY plywood project ideas!
Plywood DIY projects make up a majority of the woodworking projects that we have shared on our site. DIY plywood furniture is popular to make – and looks great in your home!
We love working with plywood because it comes in a big sheet that you can cut down exactly how you want it. This allows you to make really custom pieces.
Plus, it's almost always cheaper to get one large sheet of plywood versus a bunch of separate boards!
You can get plywood in almost any wood type, and it's easy to stain to match your home and decor style.
Plywood comes in a variety of veneers including hardwood veneers that are way less expensive than buying a solid board of that wood type.
Be sure to check out our guide on how to get the best plywood for your money!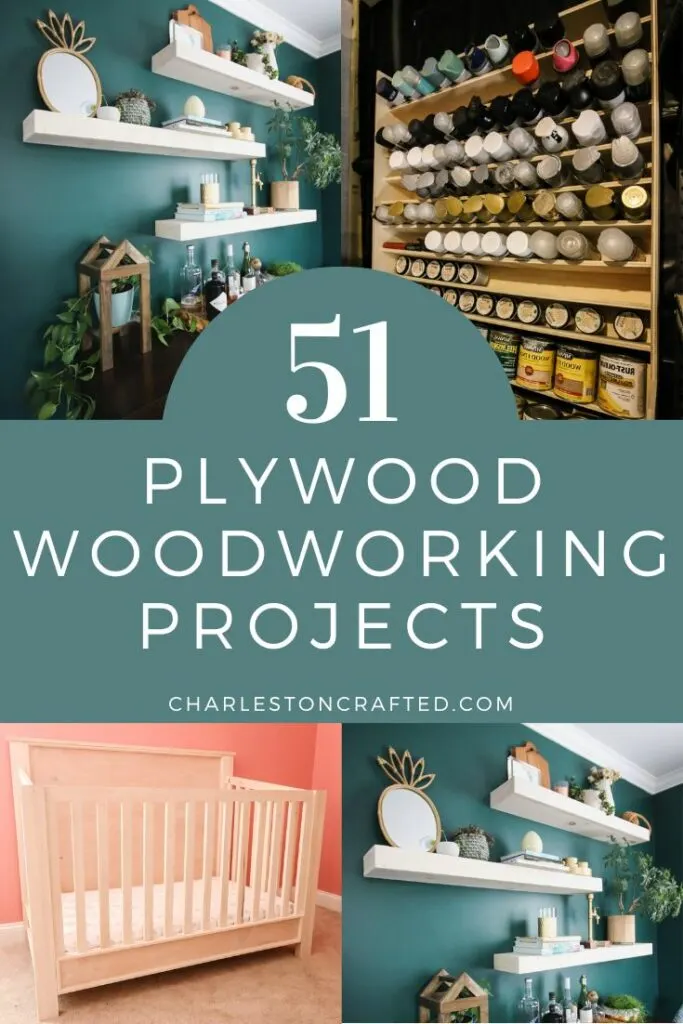 Scrap Plywood projects
If you are specifically looking for scrap plywood woodworking projects, check out these small plywood projects:
Looking for plywood projects that sell for a good profit? Check out our full list of the best woodworking projects to make and sell!
The best plywood woodworking projects
The best plywood woodworking projects
Here are a ton of DIY woodworking projects that you can make with plywood!
What are your favorite projects with plywood?