Want to learn to build a scrap wood wreath? It's so easy! Here's how.
I recently updated our mantel for fall and shared it on Instagram. I got a comment from a follower that really struck home with me – the blue and white painting over the mantel was throwing off the fall vibes.
She was totally right. I L-O-V-E love that painting, but the cool tones were making the mantel read summer and not fall. I needed to bring in some warm tones to make the space feel more like the autumn season.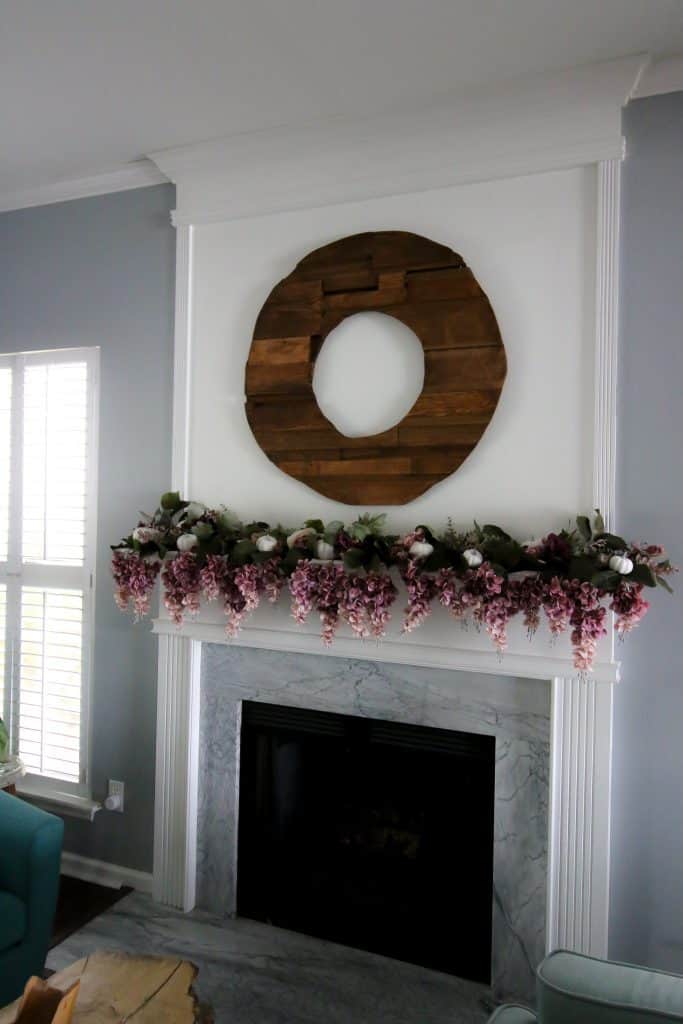 But, I really didn't want anything red, orange, or yellow. Those just aren't my colors. I'm a cool color girl! The one warm color I can get behind, however, is warm wood tones.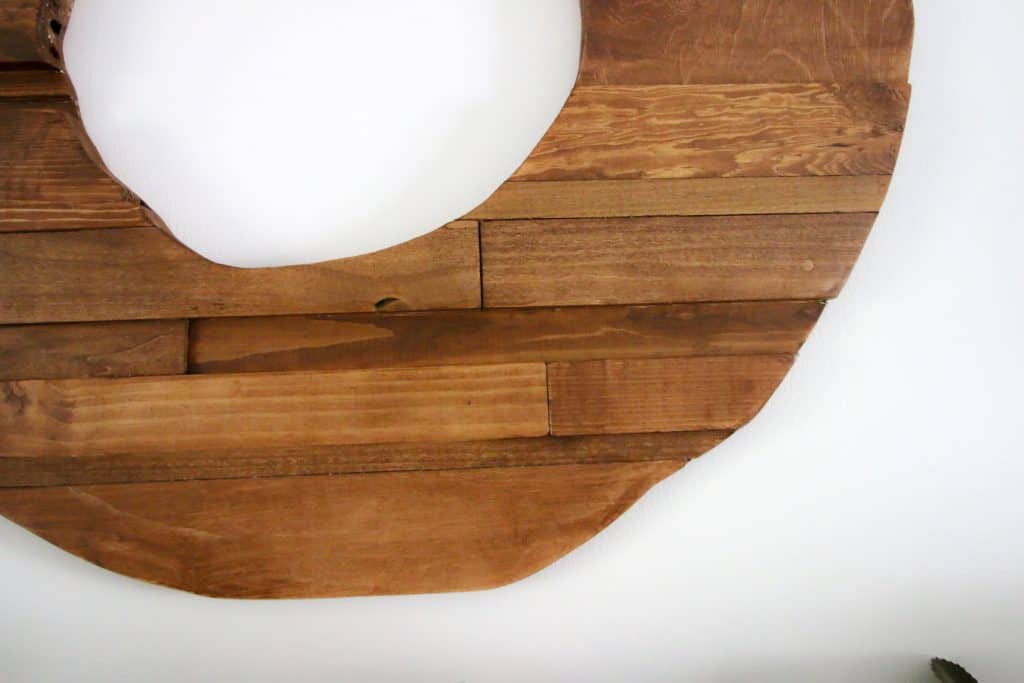 So, I decided to make a wooden wreath to go over the mantel. It is 36″ across (and I still feel like it could have been bigger?!) and made from scrap wood.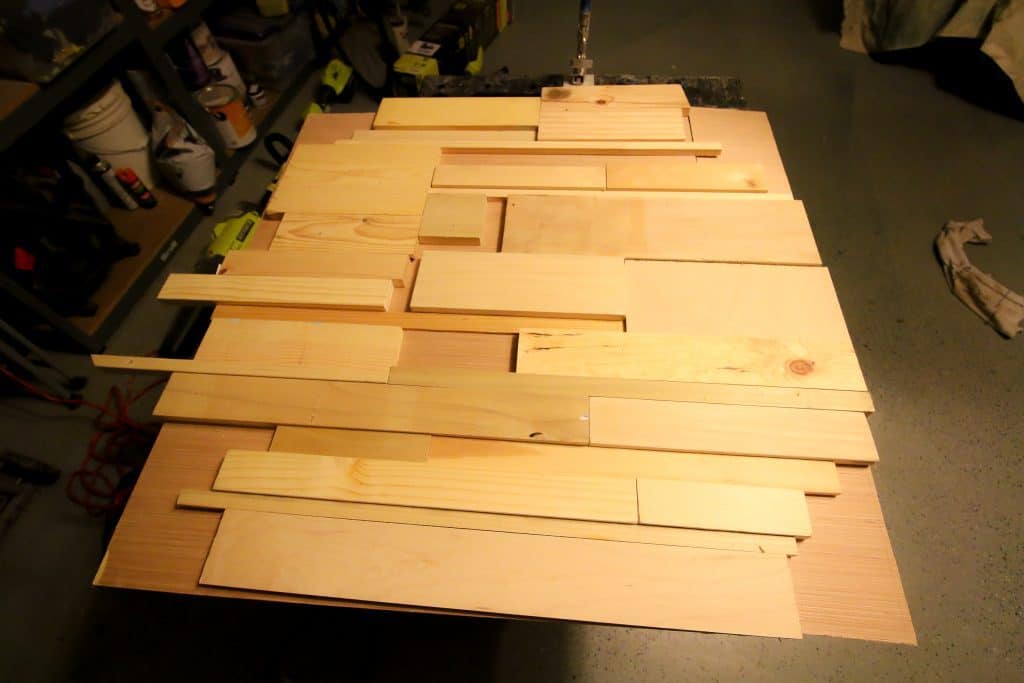 I made the whole thing from plywood as the base and scrap wood on top. I actually made this when Sean was at work on a whim – he came home to a lot of sawdust that day!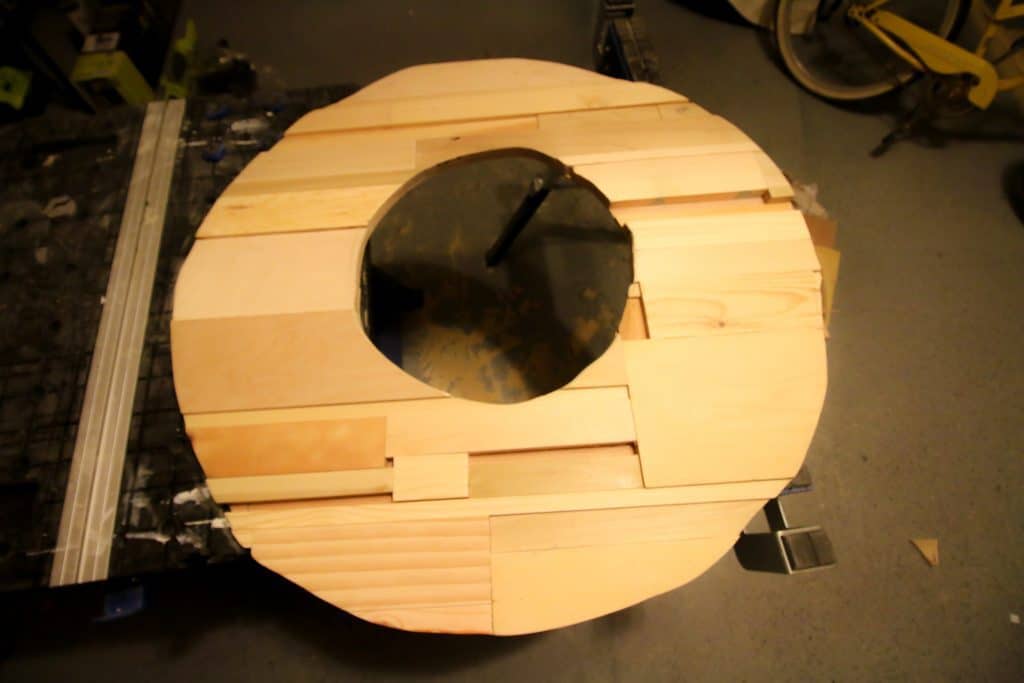 Tips for making a scrap wood wreath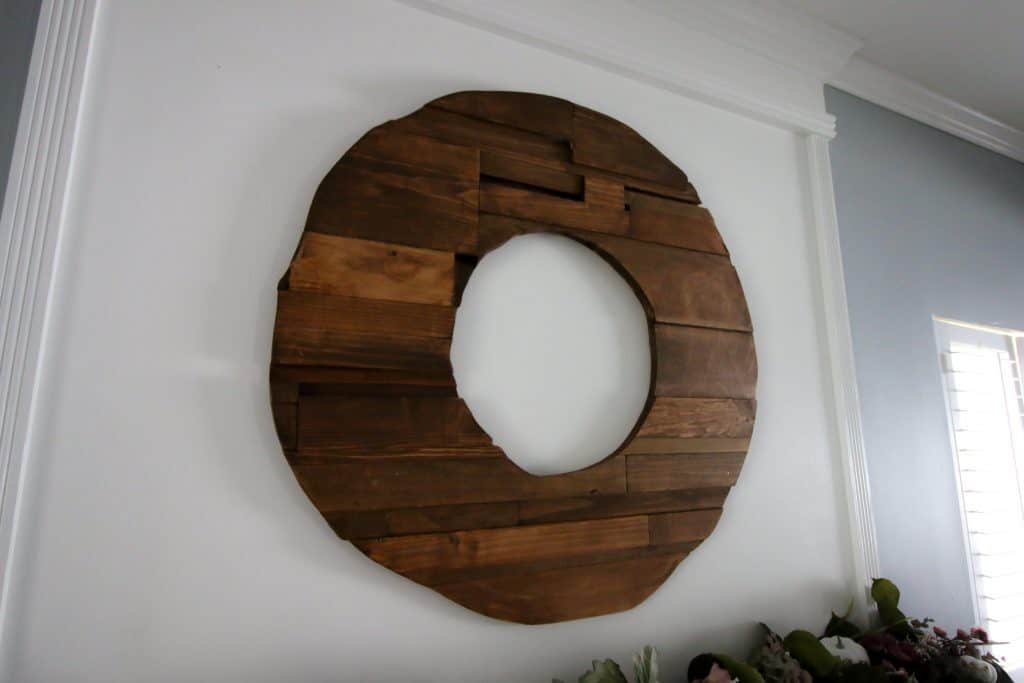 I used wood glue to attach the wood scraps to the plywood. Only apply glue where it will stick to the wreath, and not the hole you are cutting out of the center. Un-glued wood will pop off (when you cut out the center) and you can save/hoard/reuse it!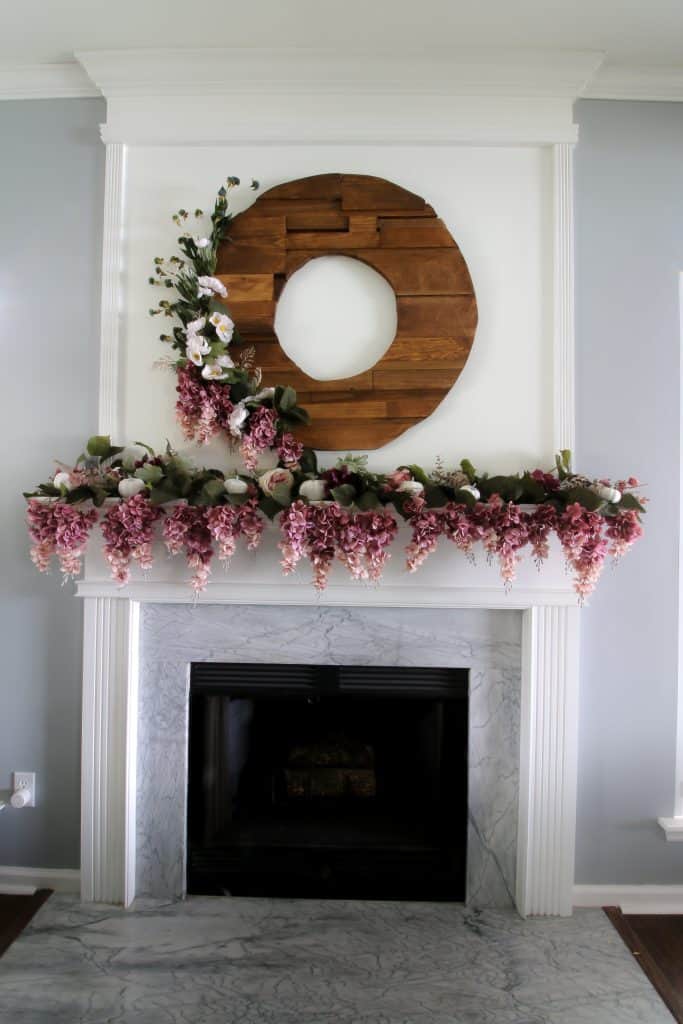 Use different thicknesses of wood. At first I was afraid that would look bad, but it adds a nice textural feel to it.
If your wreath is as wide as mine, you might not have enough scrap wood long enough to span the wreath. That's okay! You can have 2 pieces butted up against each other, but that looks best if they are the same width.
Love wood wreaths? Be sure to check out my DIY driftwood wreath!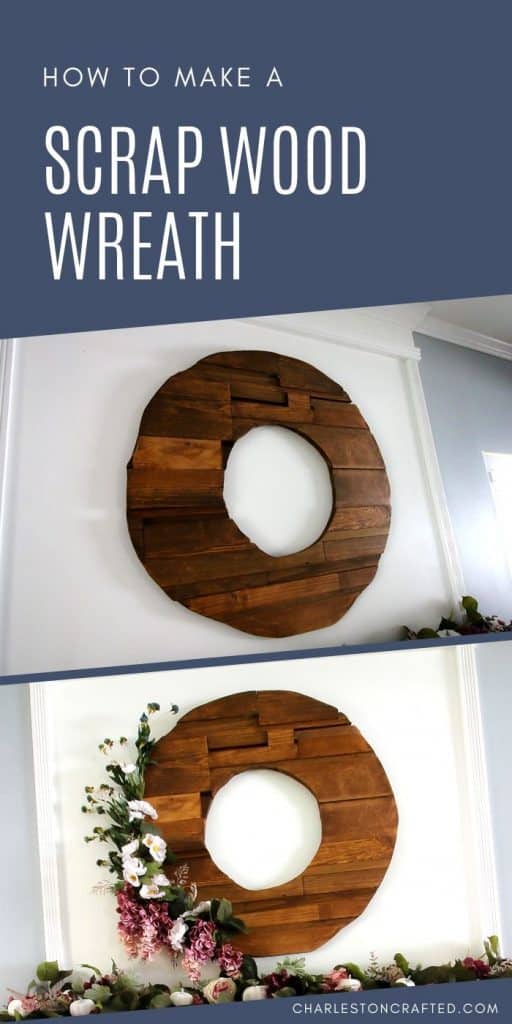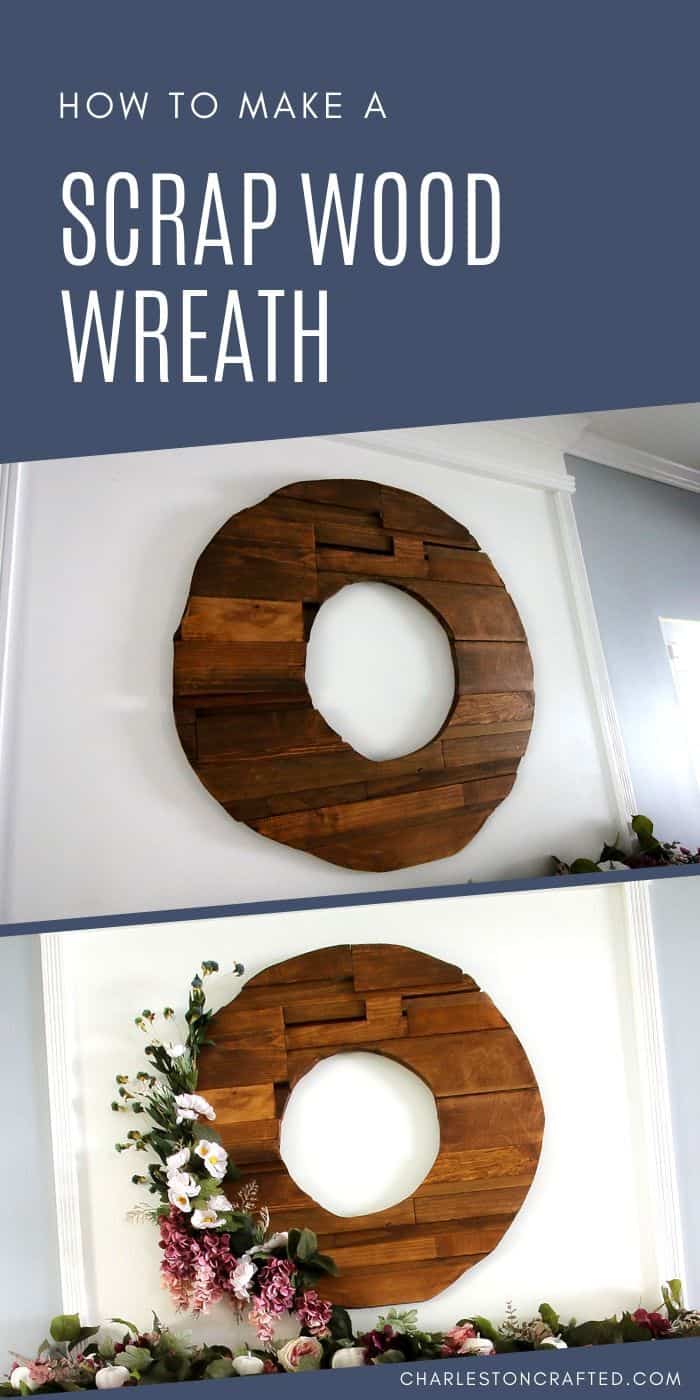 Have you ever made a wood wreath?