Morgan's parents threw us a baby shower a few weeks back and asked me to make a game to play. The theme was "Olympics" so I thought of the Olympic rings and immediately thought "ring toss." I easily made the game with some scrap wood and thought I'd share this quick project with you to make your own game of backyard ring toss!
DIY Backyard Ring Toss Game
Ring toss is a super easy game to make. The key is to make a board that is at a slight angle and have something for the rings to catch on. I cut a piece of plywood to be about 2′ x 2′.
Then, I cut two pieces of plywood that were at a 45 degree angle and the same length as the board when cut and nailed those in to the underside of the flat board.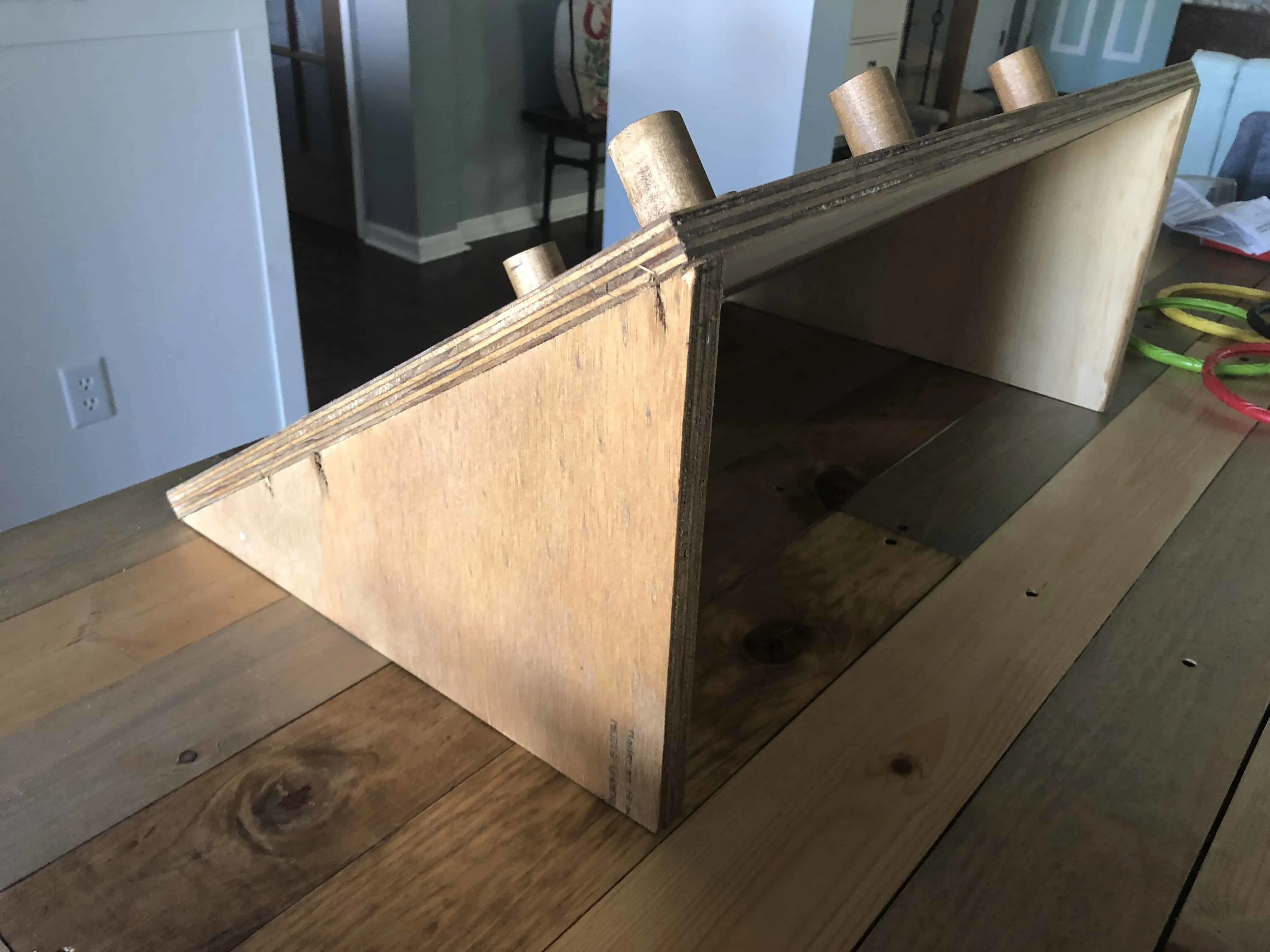 Then I screwed in cut pieces of dowel to catch the rings on.
Next was to paint colored rings around each dowel to correspond with your rings to try to get them to land in the right place. I ordered this set of pool diving rings to be the rings to toss. Since this was Olympics themed, I painted the colors in the same order as the Olympic rings.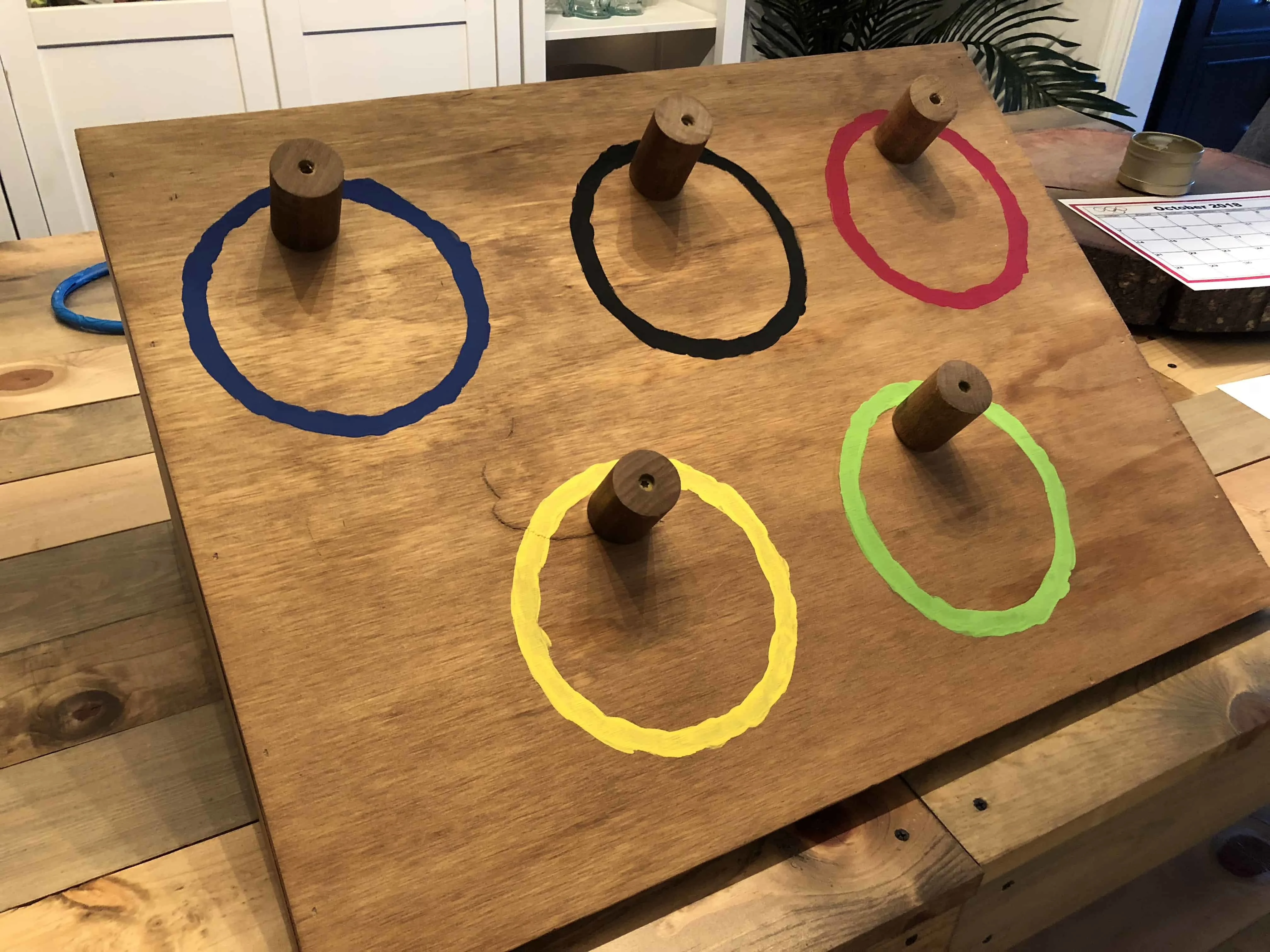 Then you stand a few feet back and play your new backyard ring toss!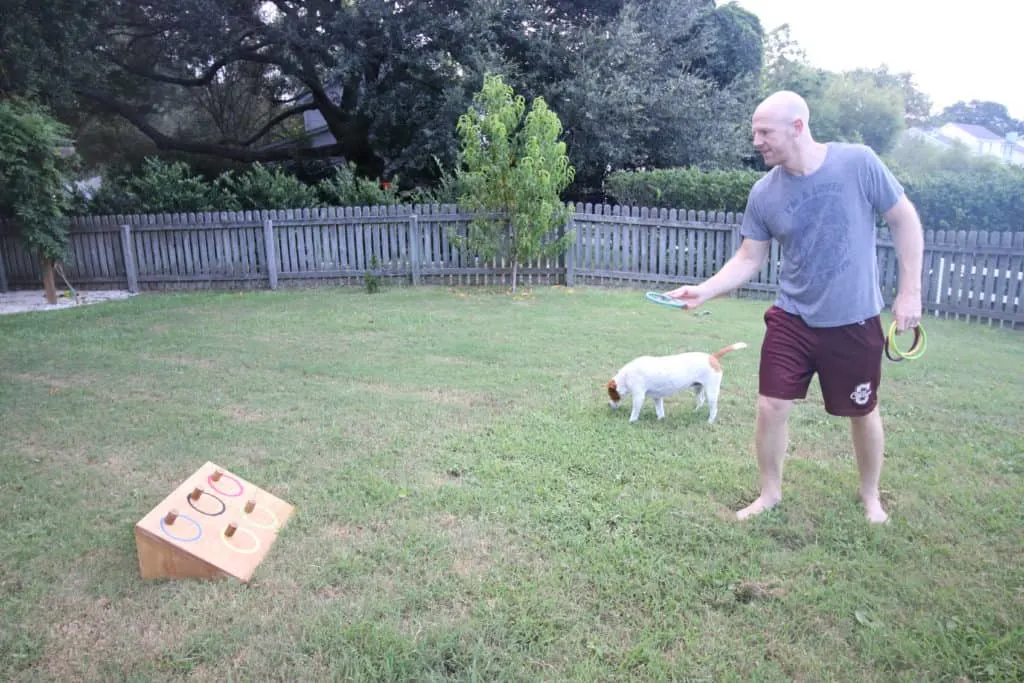 This project took about 15 minutes to construct, then just painting and drying time. This easy ring toss board can be whipped together quickly for your next backyard party!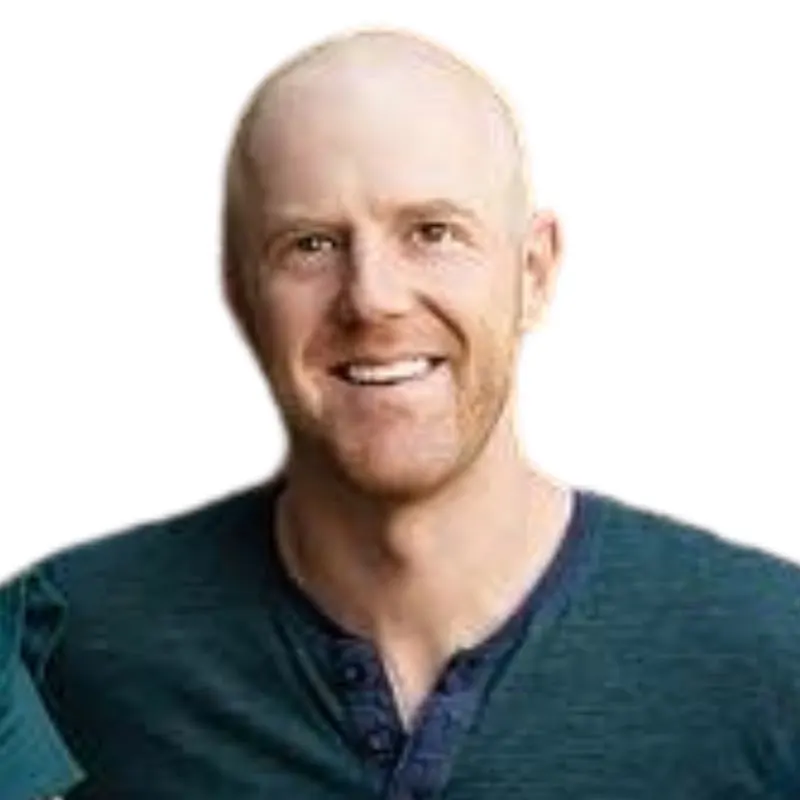 Hey there, I'm Sean, the woodworking enthusiast and builder behind CharlestonCrafted.com! Since 2012, I've been sharing the magic of turning raw materials into beautiful creations. I love teaching others the art and satisfaction of woodworking and DIY. I try to inspire fellow crafters to make something extraordinary out of nothing at all.