We made this DIY built-in U-shaped desk custom for a small nook in our bedroom. The dimensions are 100% unique to this random nook of ours, so we don't have specific step-by-step plans for this build, but hopefully it will give you some inspiration!
We've been busy lately at Charleston Crafted and have been preparing for the holidays. Before we could get to most of those projects, we've been working on a few crucial projects we need around the house, including building a custom desk/vanity for Morgan.
As you know, we recently made over the guest bedroom (check out the color block wall, cedar plank ceiling, modern platform bed, console table, side tables, gallery wall, bi-fold door and bookshelf!) When we did that, we had to take all the old stuff out of there, including our concrete and plywood desk that we did all our computer work on.
We moved that desk into the nook in our bedroom that also had Morgan's vanity. We had to turn the vanity and desk to opposing walls of the nook in order to make them fit. Needless to say, it didn't look good and it was super cramped.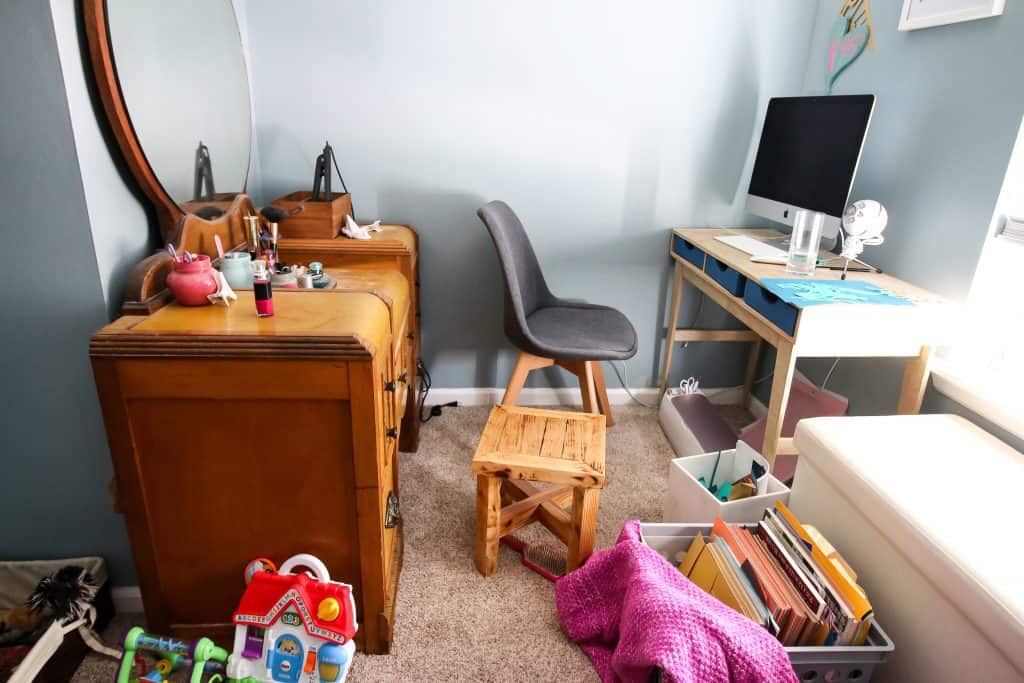 So we decided to build a custom U-shaped desk/vanity that would be built into the nook.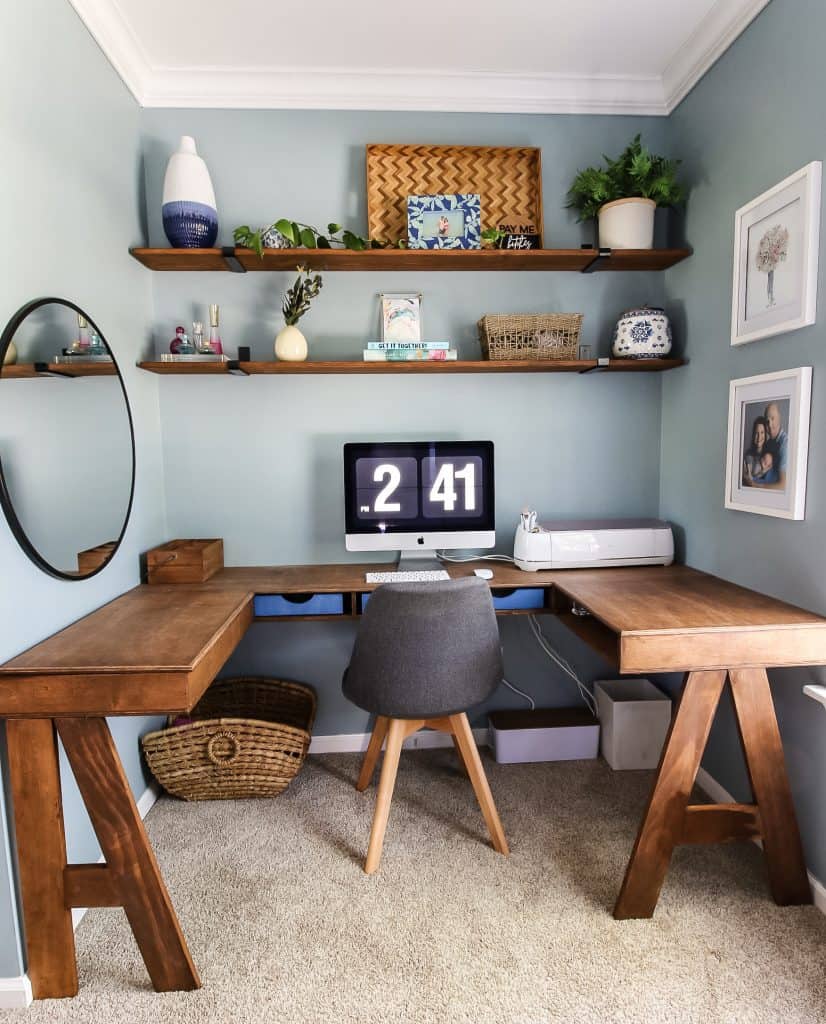 Building the Desk/Vanity
We opted to go for a floating style desk with two supporting legs on the outside. These are completely for show and really don't provide any support, but they make the area look more defined.
When drawing out the specs for this plan, we worked on three sections- a desk, a vanity and a Cricut cutting station. The desk and Cricut sides would have open cubbies for storage of supplies. The vanity would have a closed front but a hinged lid to store beauty supplies.
The entire thing is made from 1/2″ plywood and held together with pocket holes. The first step was to cut the top and bottom pieces (three pieces each, joined together). We connected the three bottom pieces together and laid them out.
Then, we cut all the dividers, backs and fronts and attached those to the bottoms to create the box.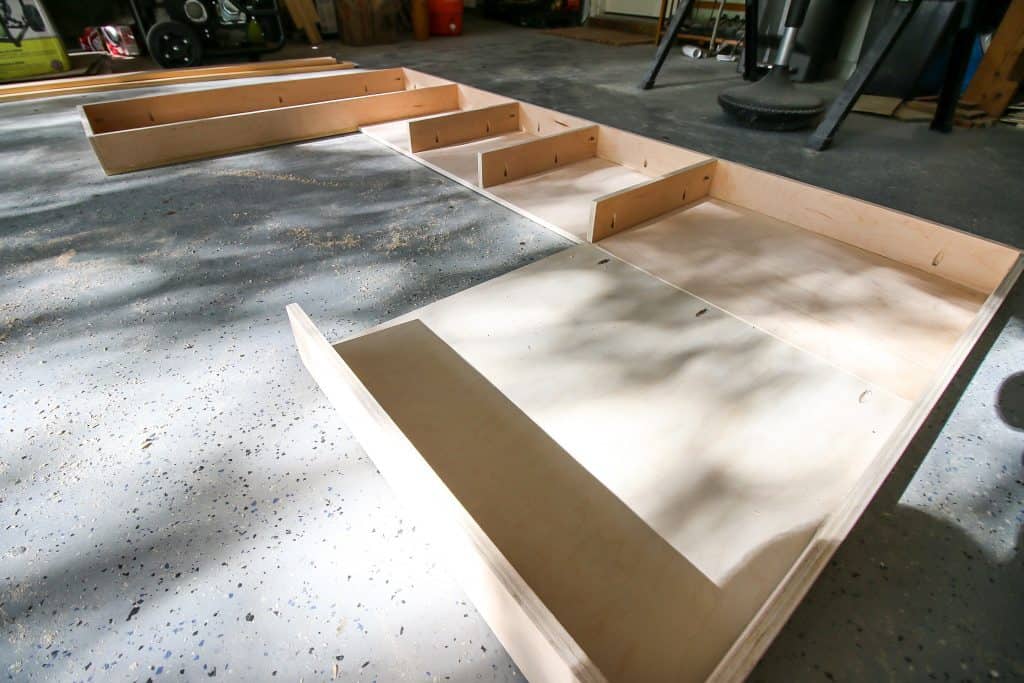 Finally, we connected the desk and Cricut side top pieces and attached those to the rest of the desk.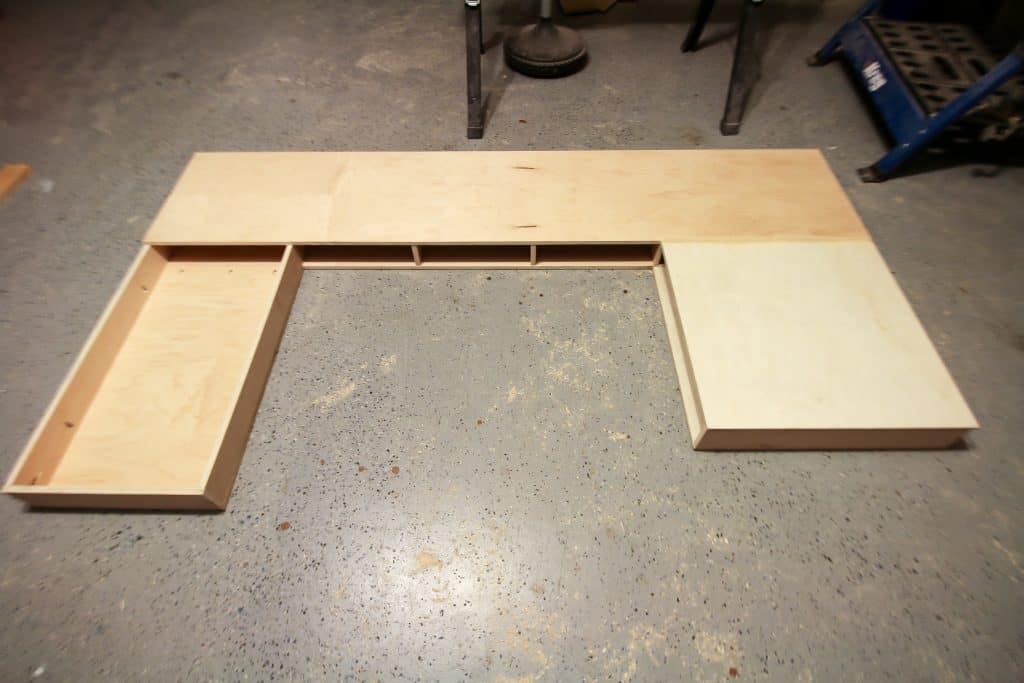 We made two A-frame style legs to go on the outer edges of the desk and then stained all of our pieces.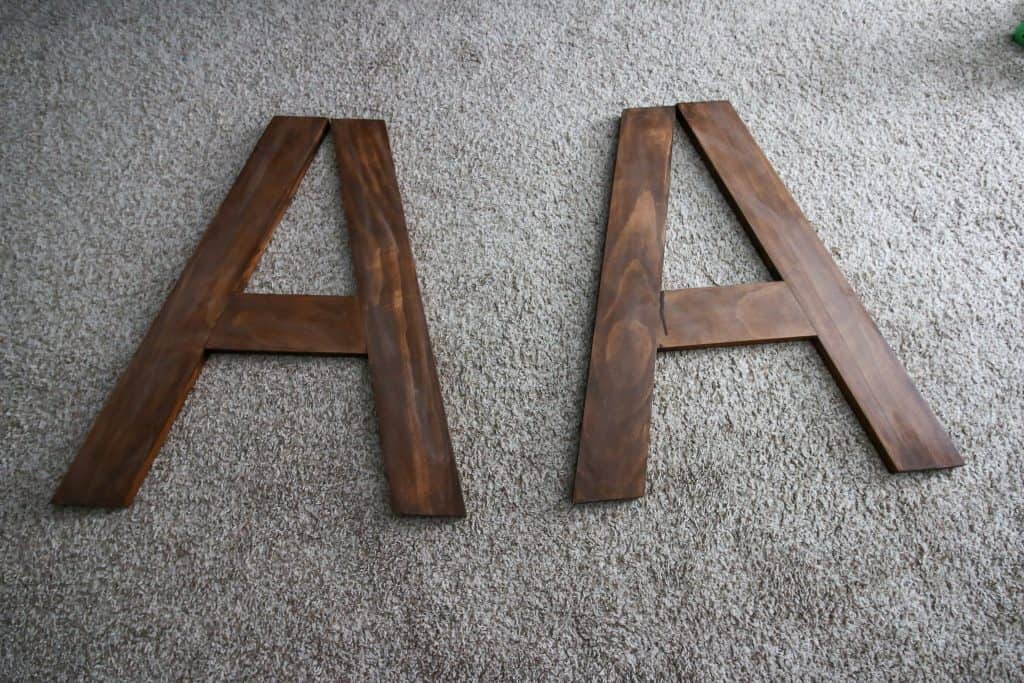 Installing the Desk/Vanity
To install the desk/vanity, we measured where the bottom of the desk should be (the height of the legs) on the wall and screwed stabilizing boards into the wall with the top at that line. This way, the desk would rest on top of a board on all three sides of the space.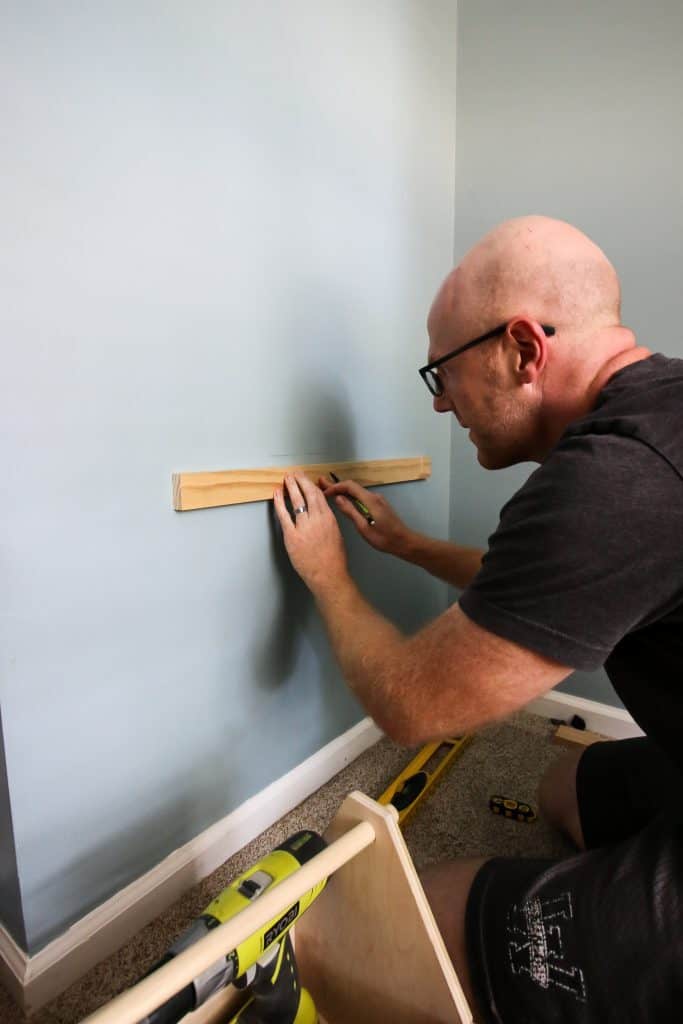 We carried the entire desk up in one piece (minus the legs) and placed it on top of the supports. Miraculously, it actually fit with no testing. In a house as un-square as ours, this really was a miracle.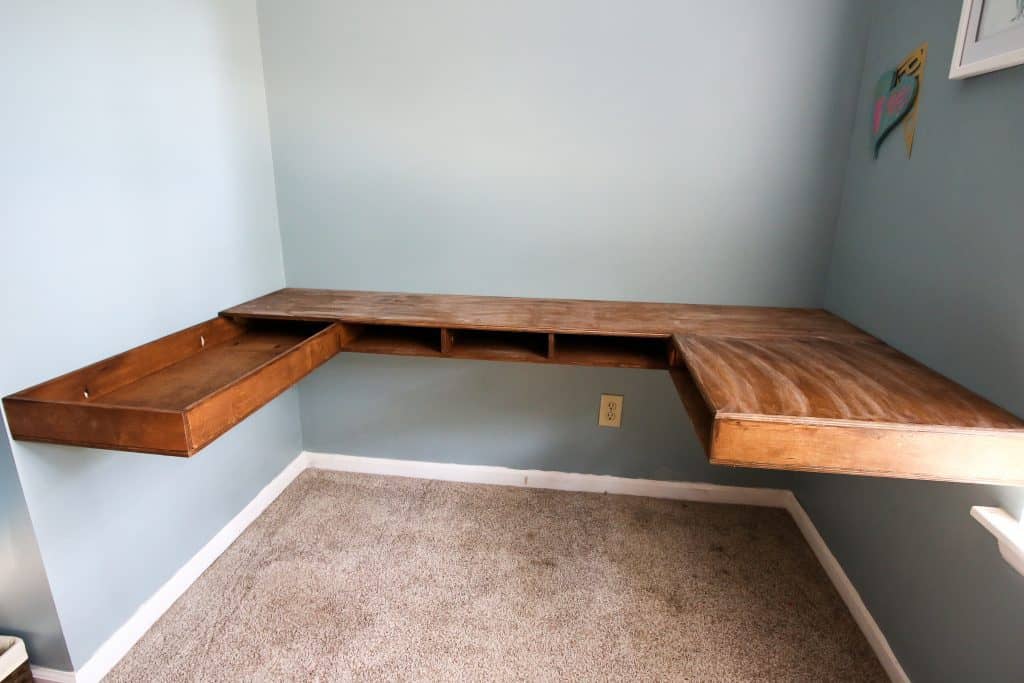 We attached the legs to the underside of the desk, then attached the hinging vanity top to the desk.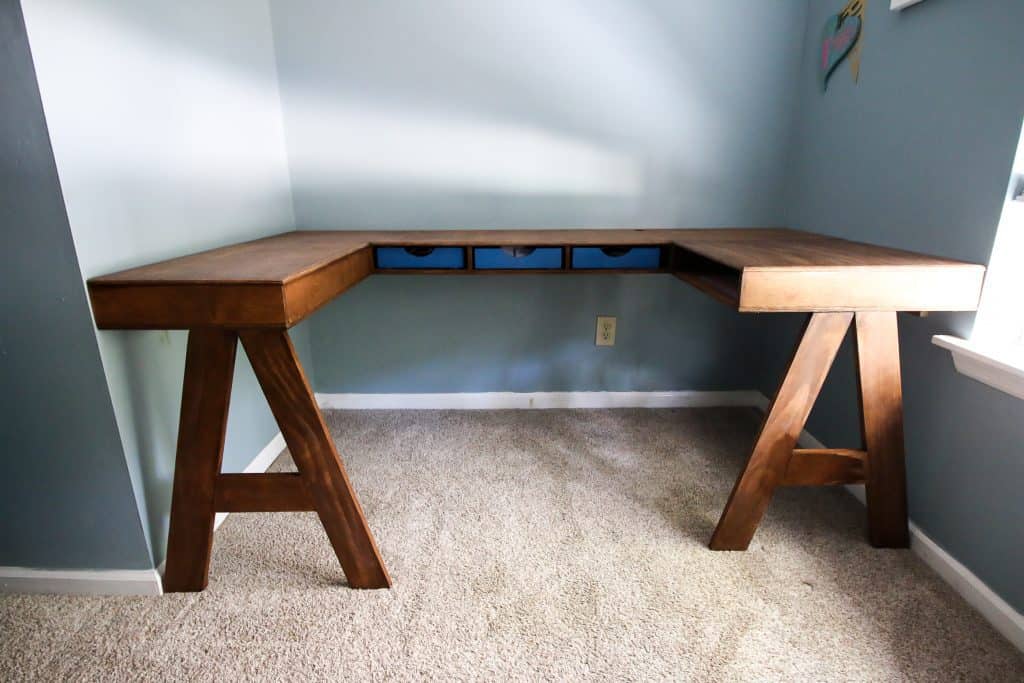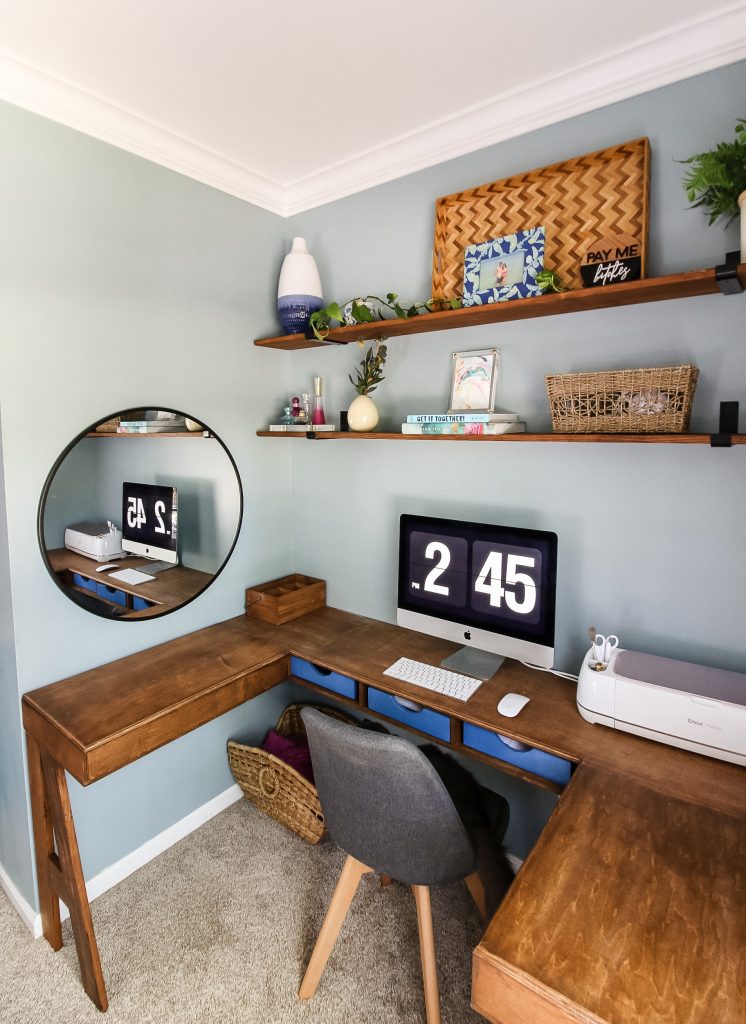 Styling the Office Area
For all intents and purposes, this is now our office space. We added two shelves with cool brackets above the desk. This can be used for styling and practicality.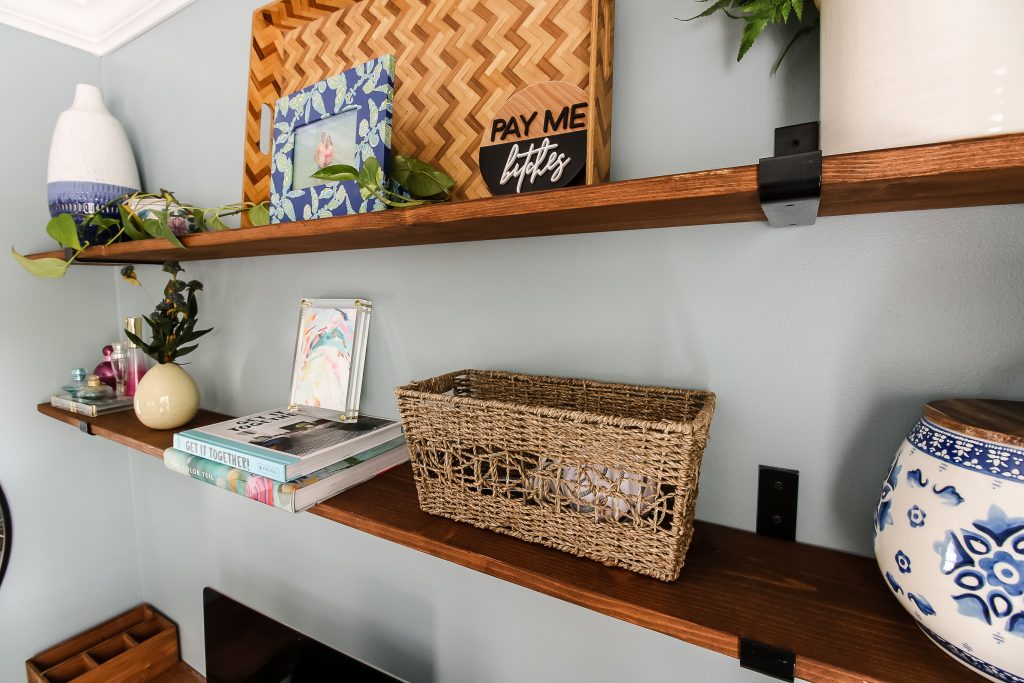 We also added a round mirror above the vanity side for Morgan to do her makeup and built a custom divider for her things inside the flip top.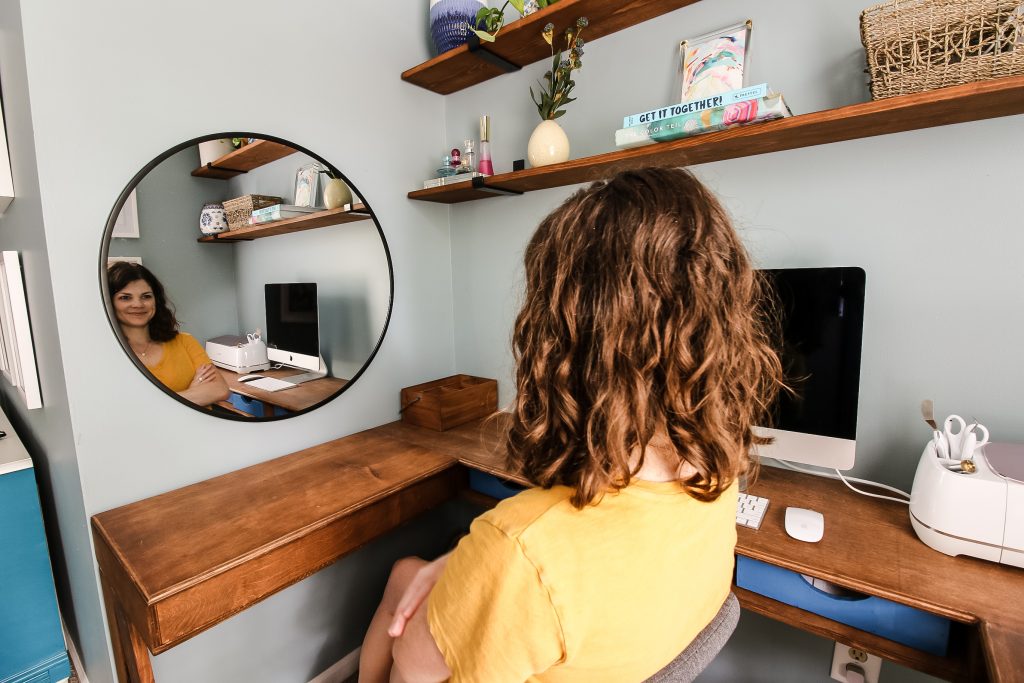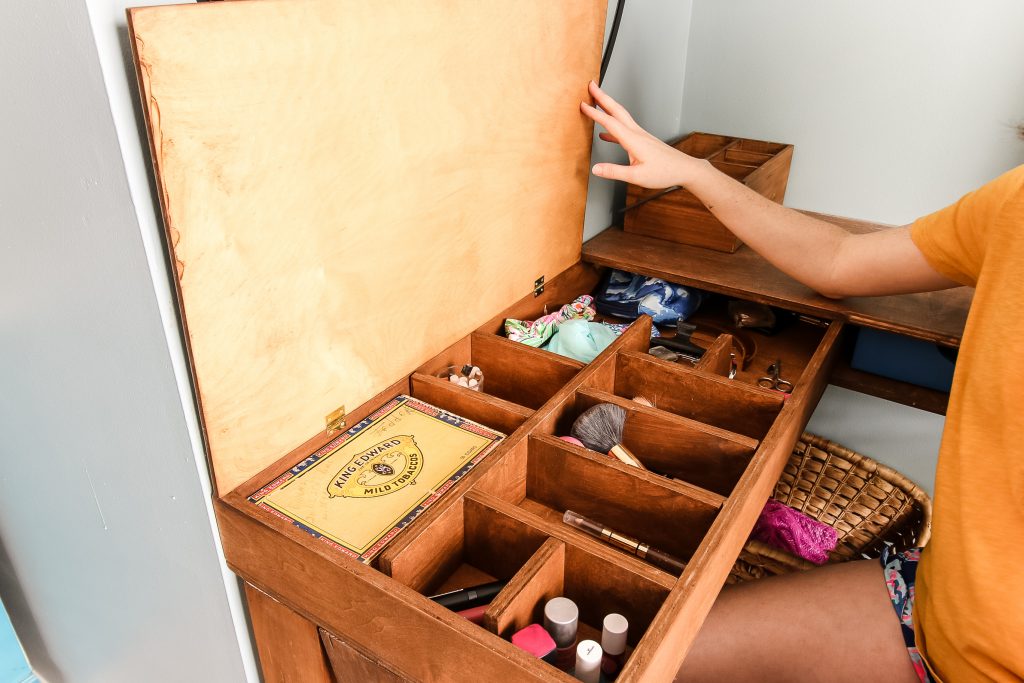 We love this built-in desk/vanity and that it is 100% custom to our space. It is working so much better than our previous setups and we feel professional. It also really brought purpose to this nook of our bedroom. We'd love to see if you make something similar!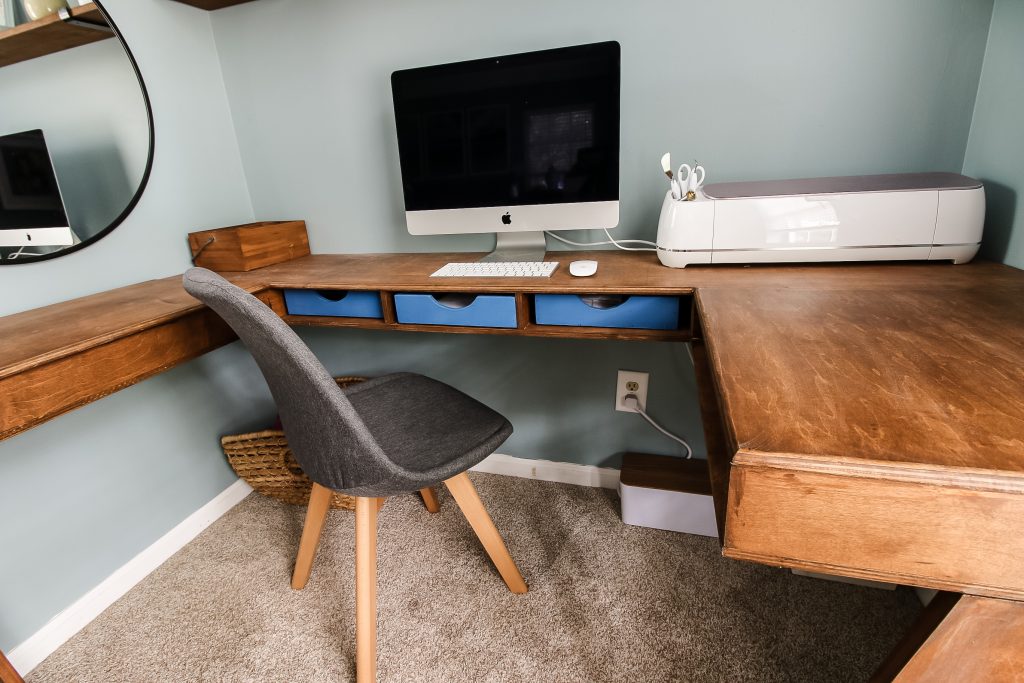 Facebook | Instagram | Pinterest | Twitter | YouTube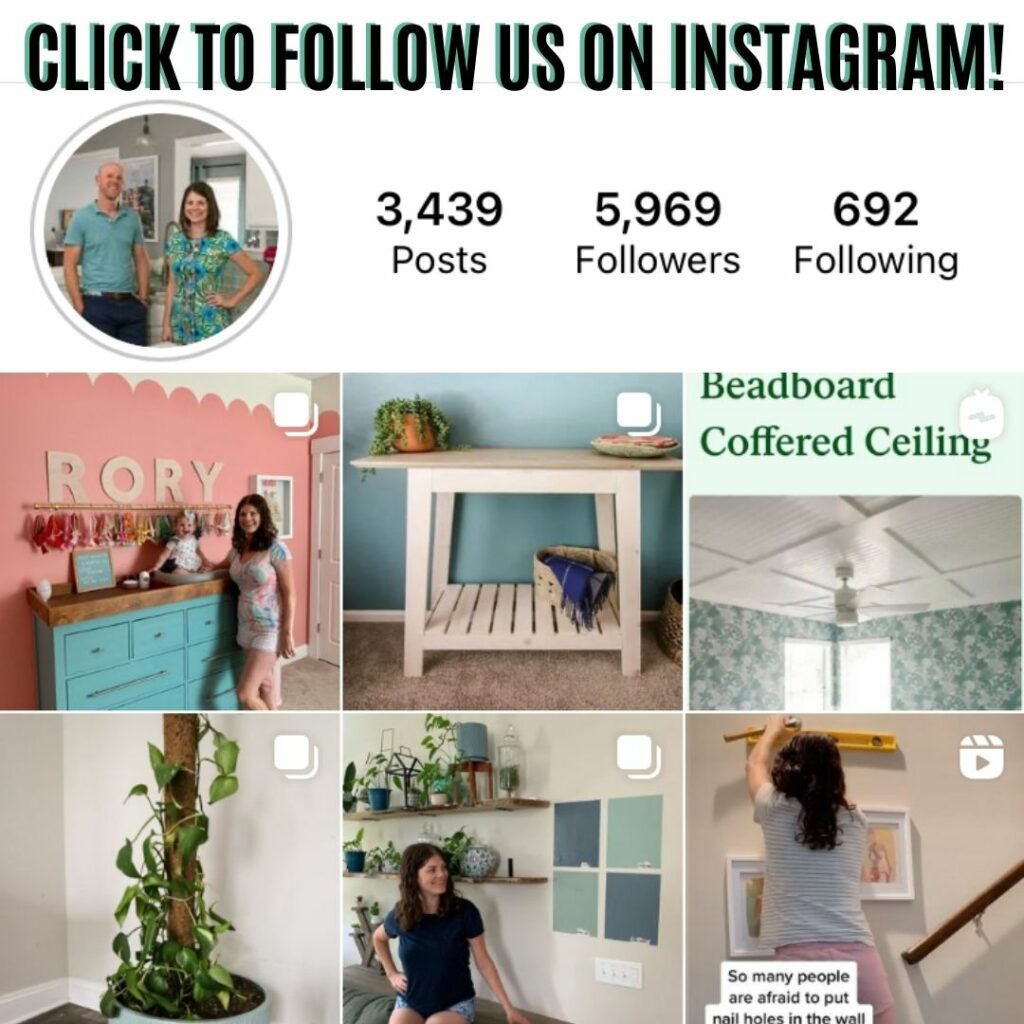 ---
Can we send you our newsletter?
Another great way to keep up with out latest projects is by joining our weekly newsletter! Get alerts of our latest projects and special peeks behind the scenes!
Follow along on Instagram
Join our online community where we share real time behind the scenes looks at our DIY projects and peeks inside our home + family!
---