Last week we told you about how we were prepping for our tropical oasis in our backyard and now we have the reveal!
We've been working on this project in phases over the last three months or so and have finally finished. Now we can relax in style!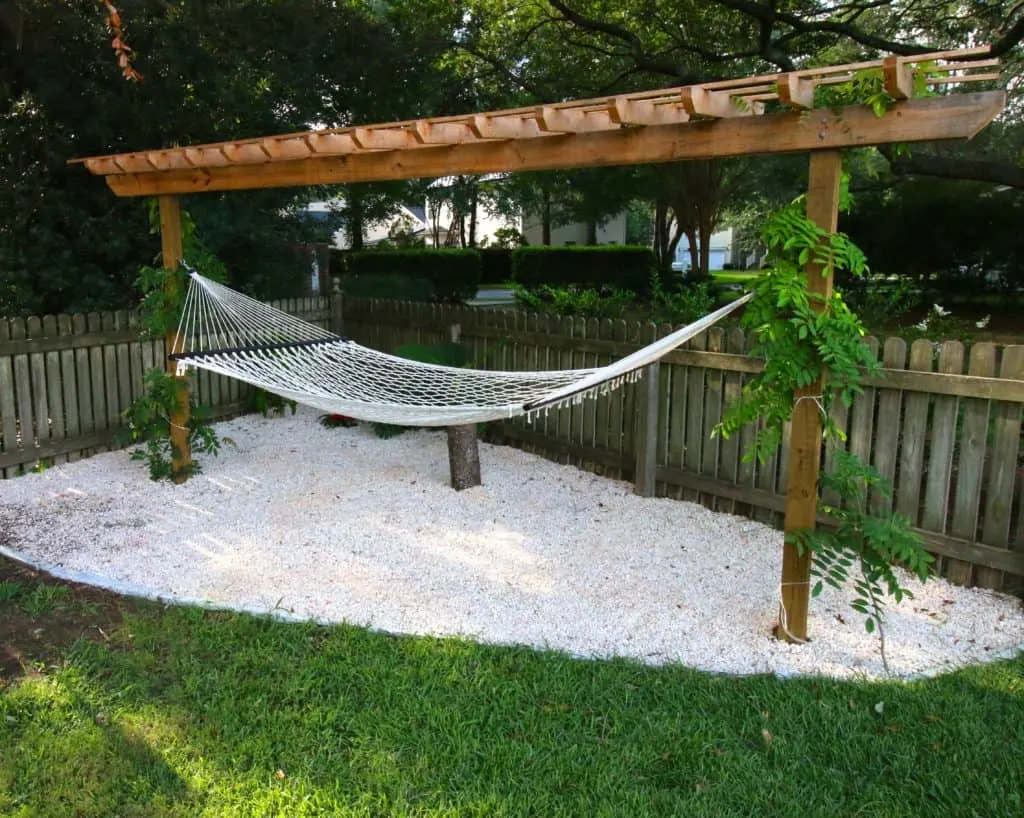 We started this project by building a hammock pergola stand. This was the biggest deal, but is super easy to actually do.
Then, we built a side table using a log and an extra piece of counter top from our kitchen.
Finally, we transplanted some grass that had grown in and planted some tropical plants. All that prep led to the final steps.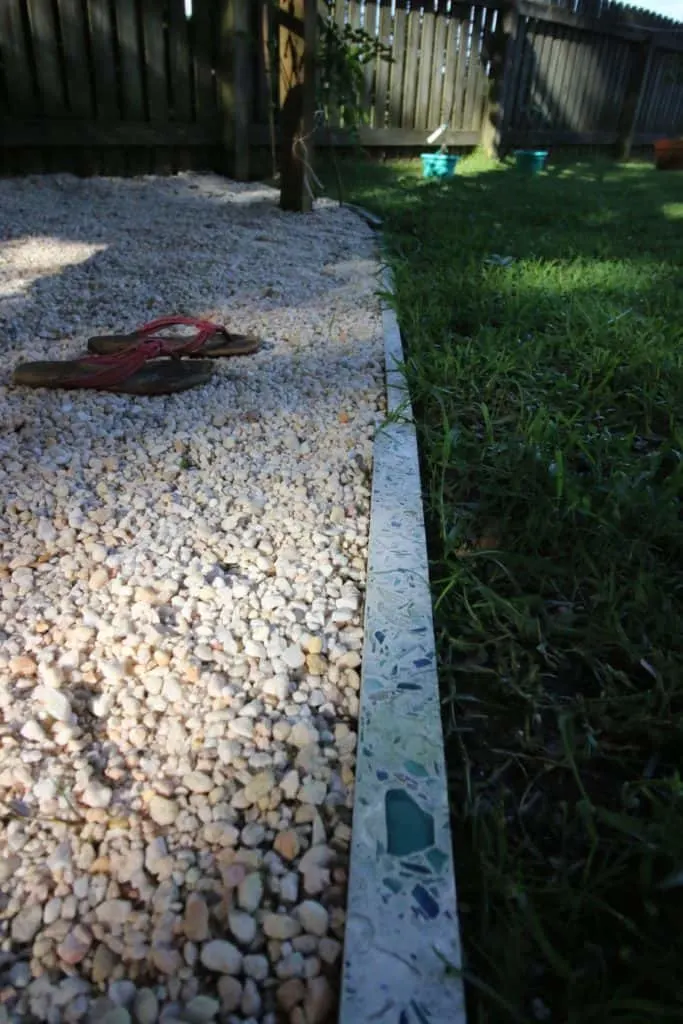 In order to really section this area off from the rest of the yard, we laid down strips of our excess counter top.
The counter top installer asked me, "why do you want all these pieces?
What are you going to do with them?" At the time, I had no idea, but now we've used one piece for the table and all the long strips for this border.
Plus, we still have a HUGE ovular piece that we do have plans for in the future. Anywho, here's the border.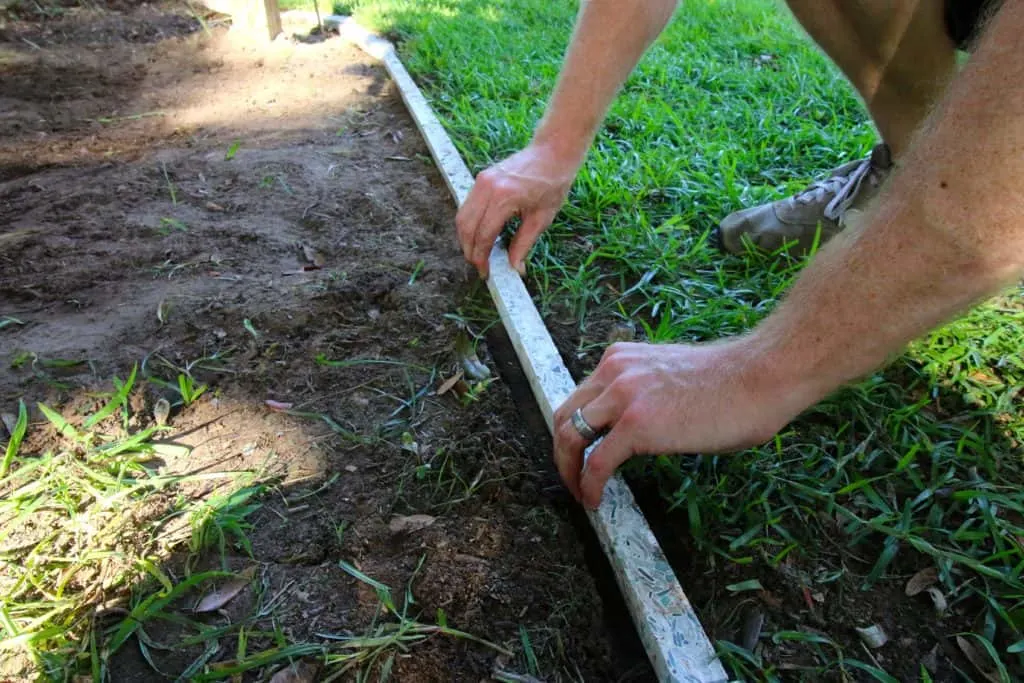 Next, we spread newspaper down in the whole area.
This is a free way to block weeds from growing without having to buy a weed barrier.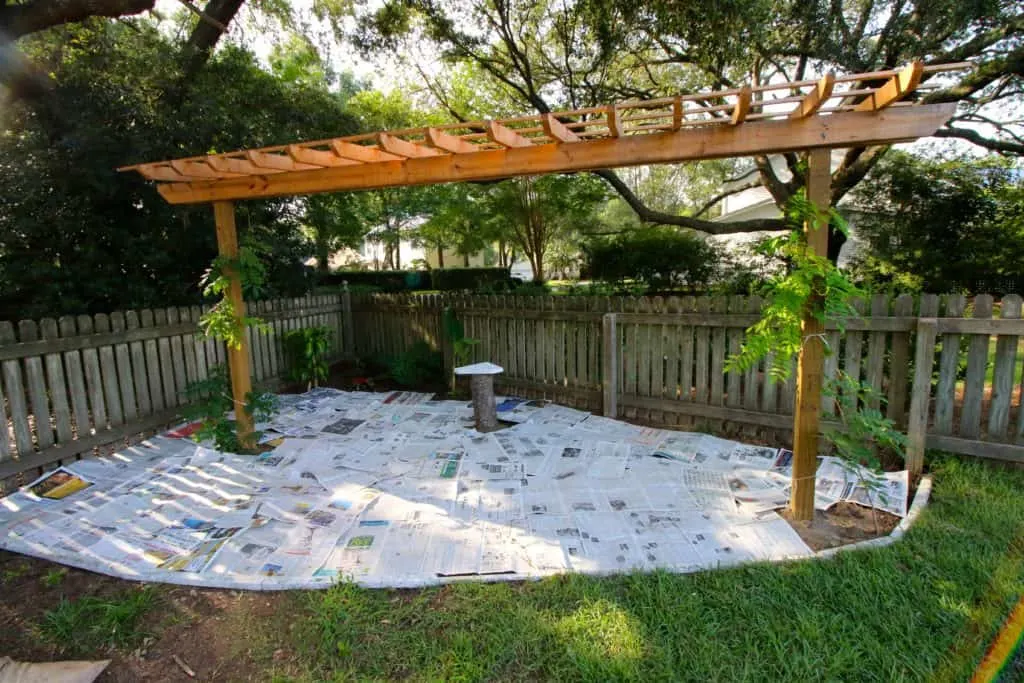 Finally, we spread pebbles. We ended up using 39 bags of pea gravel to make it about 1-2 inches deep.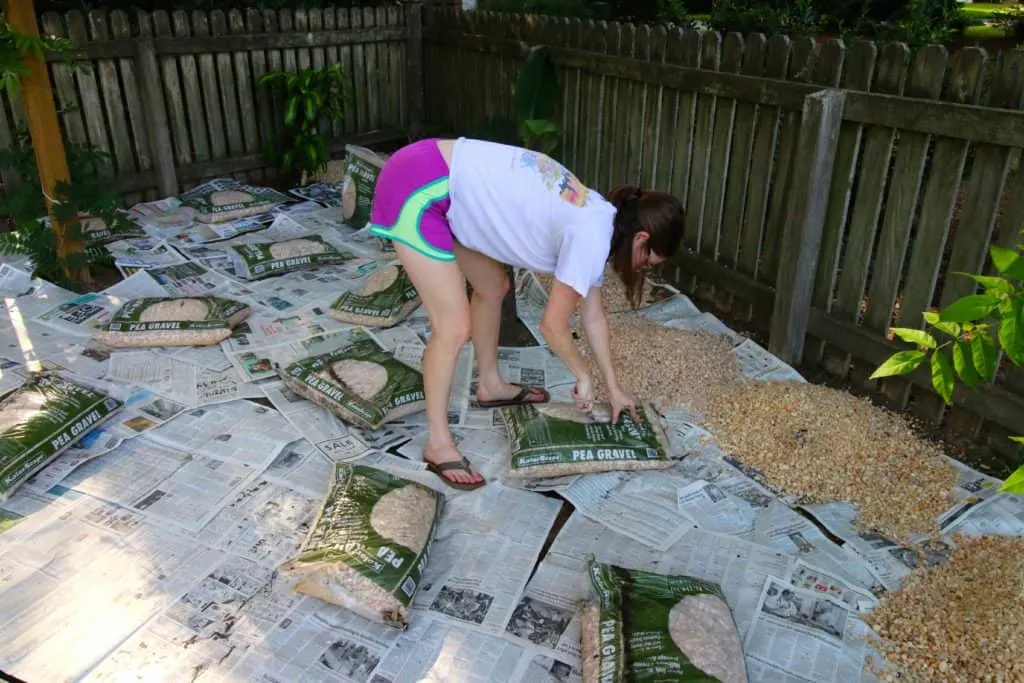 The bags are normally $3.78 apiece, but we got 21 of them when they were on sale for $2, 15 for full price and three for 50% off because they were ripped, for a grand total of $102.
Considering everything else was free, this wasn't bad.
The last step was that we went around and caulked the seams where the border pieces came together to try to keep them from moving.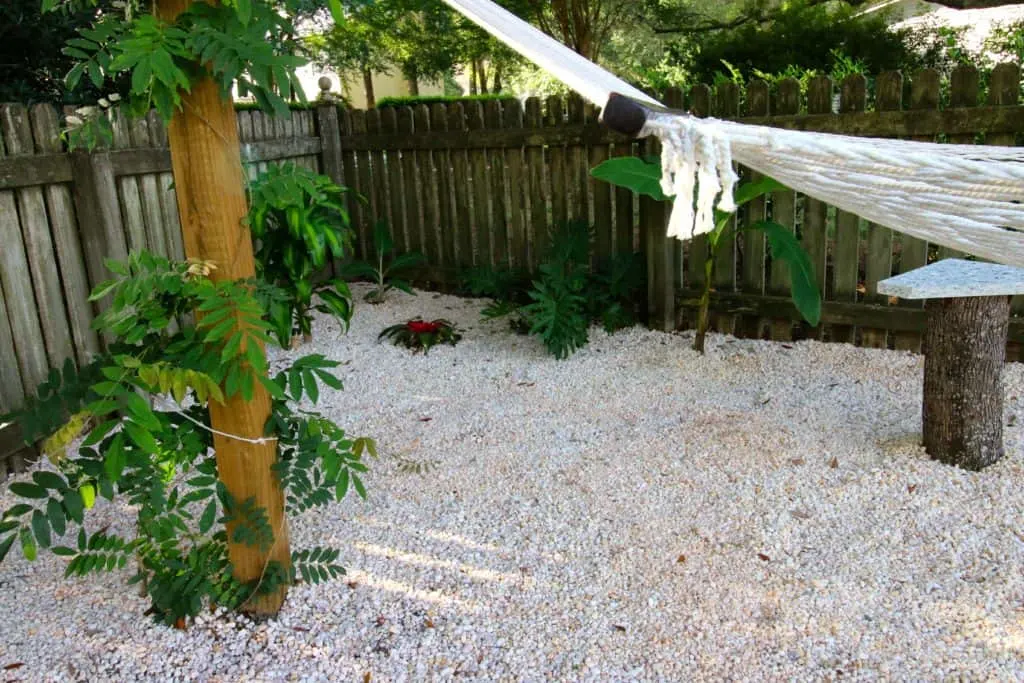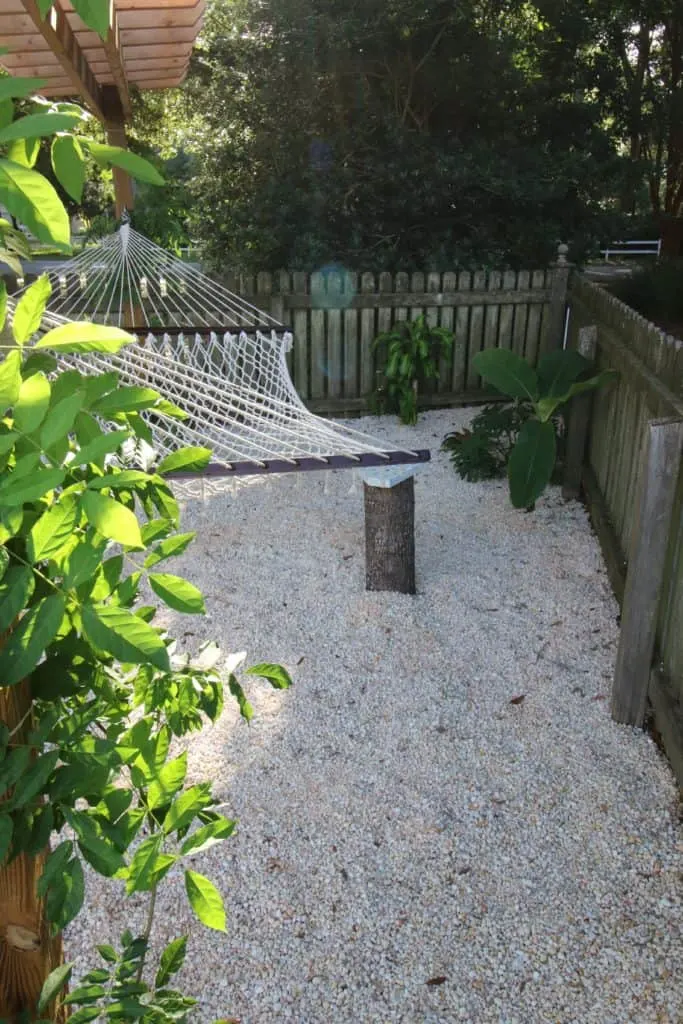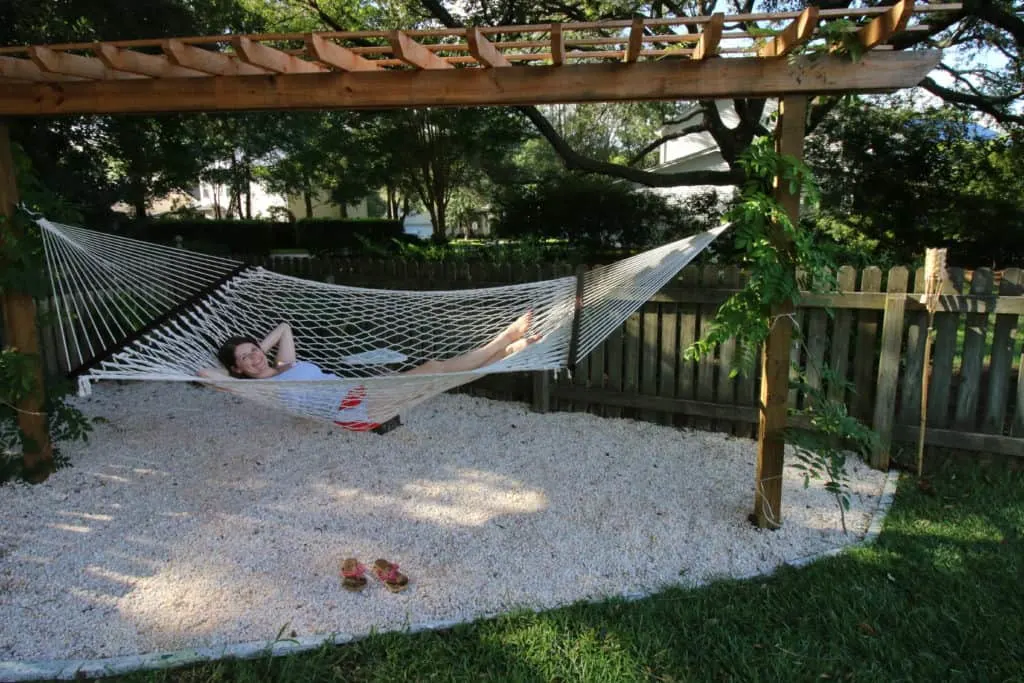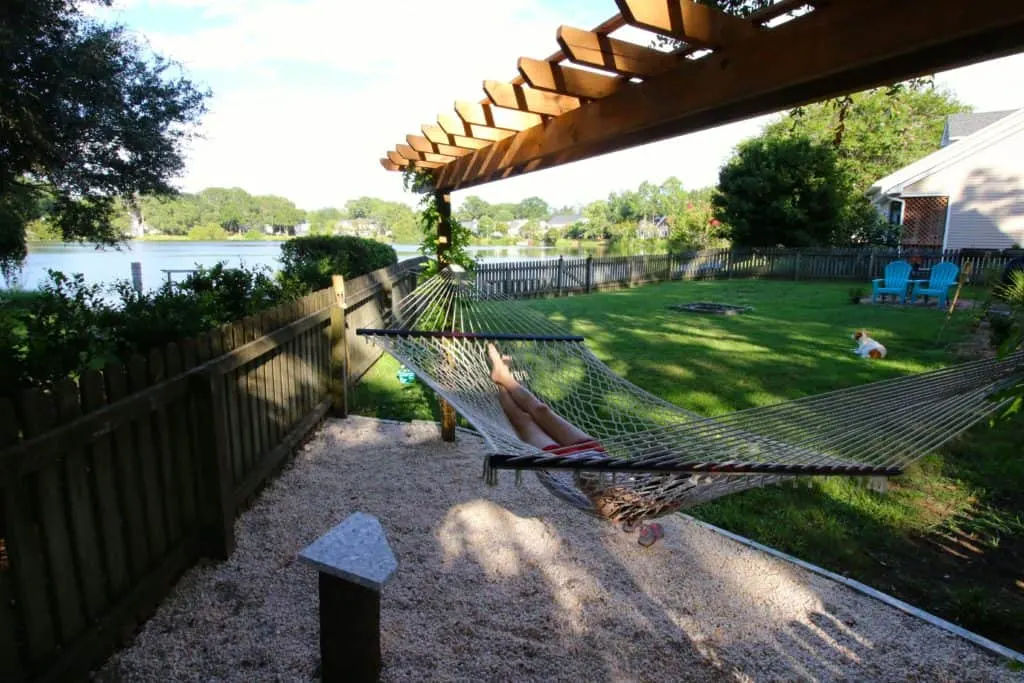 We love this tropical oasis in our backyard now and love spending time in the hammock feeling like we're on an island… well, other than James Island.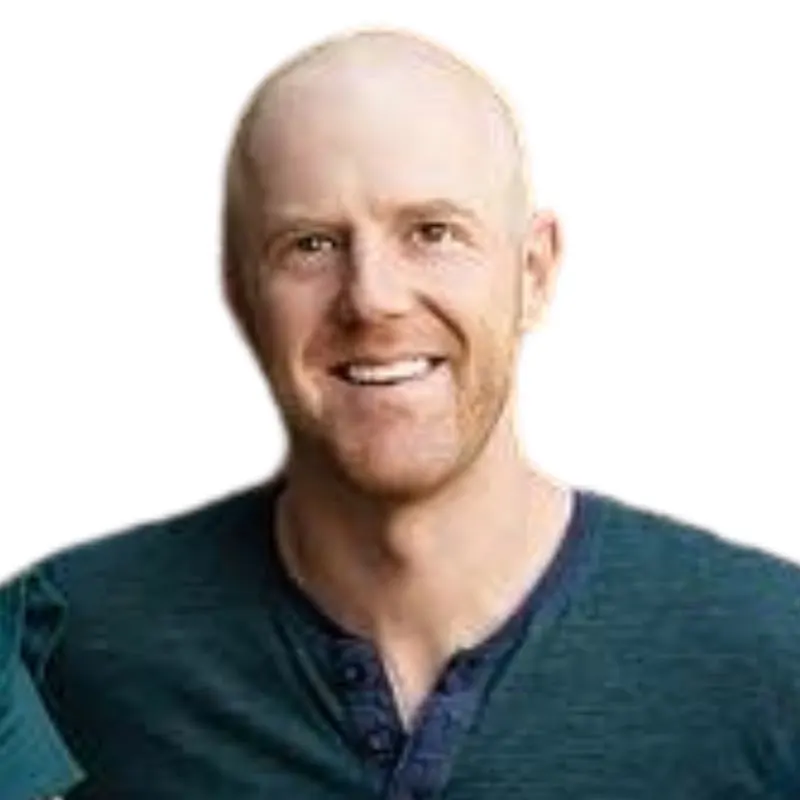 Hey there, I'm Sean, the woodworking enthusiast and builder behind CharlestonCrafted.com! Since 2012, I've been sharing the magic of turning raw materials into beautiful creations. I love teaching others the art and satisfaction of woodworking and DIY. I try to inspire fellow crafters to make something extraordinary out of nothing at all.