This shop has been compensated by Collective Bias, Inc. and its advertiser. All opinions are mine alone. #CatsLoveNutrish #CollectiveBias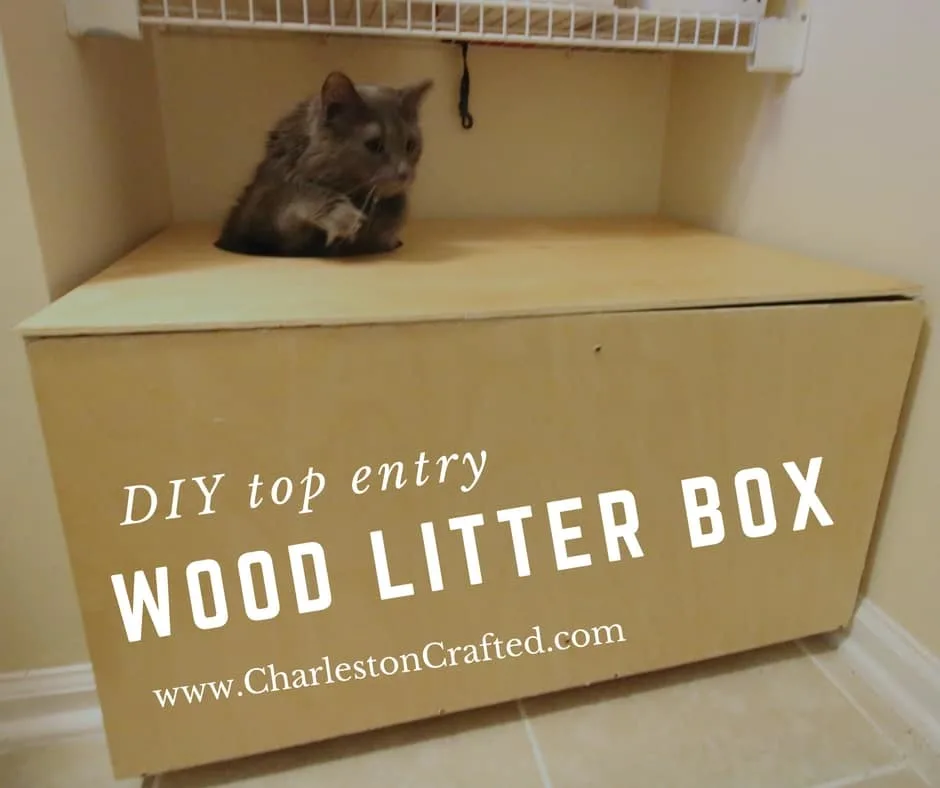 We are all about treating our pets to the nicest of everything. From toys to accommodations to food, our pets are a part of our family as much as any human, so we make it a point to treat them right. That's why we finally decided to upgrade our cat, Bear's, litter box. She has been using one that we custom made for our old cat, but but we decided that our new house needed new bathroom facilities for Bear that would house everything in one convenient, aesthetically-pleasing DIY wooden cat litter box.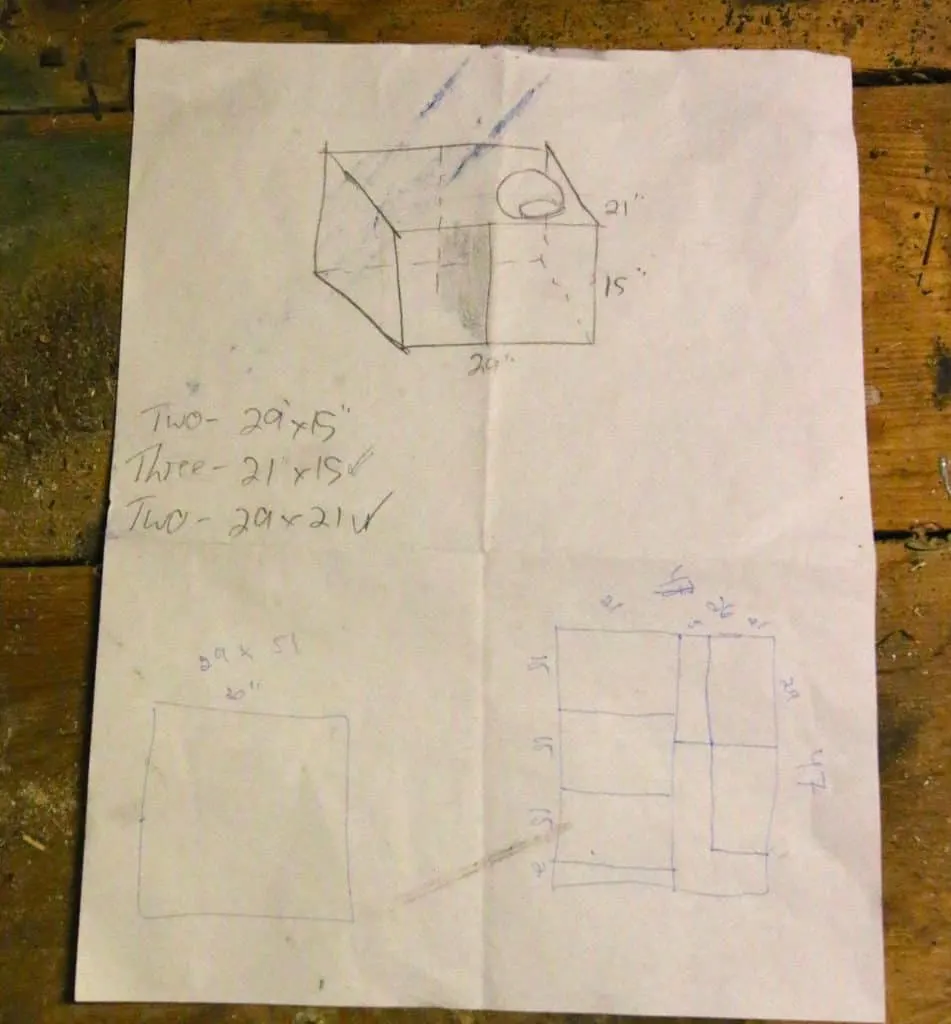 First thing we did was measure the space. We drew out our box and then put in the appropriate measurements for our trip to the hardware store. We opted for 1/4 inch birch plywood to build the box. In hindsight, I'd recommend 1/2 inch thick wood, but this worked fine. Our box was going to look like one box on the outside, with two sections inside and a hinged top with a hole on the litter side.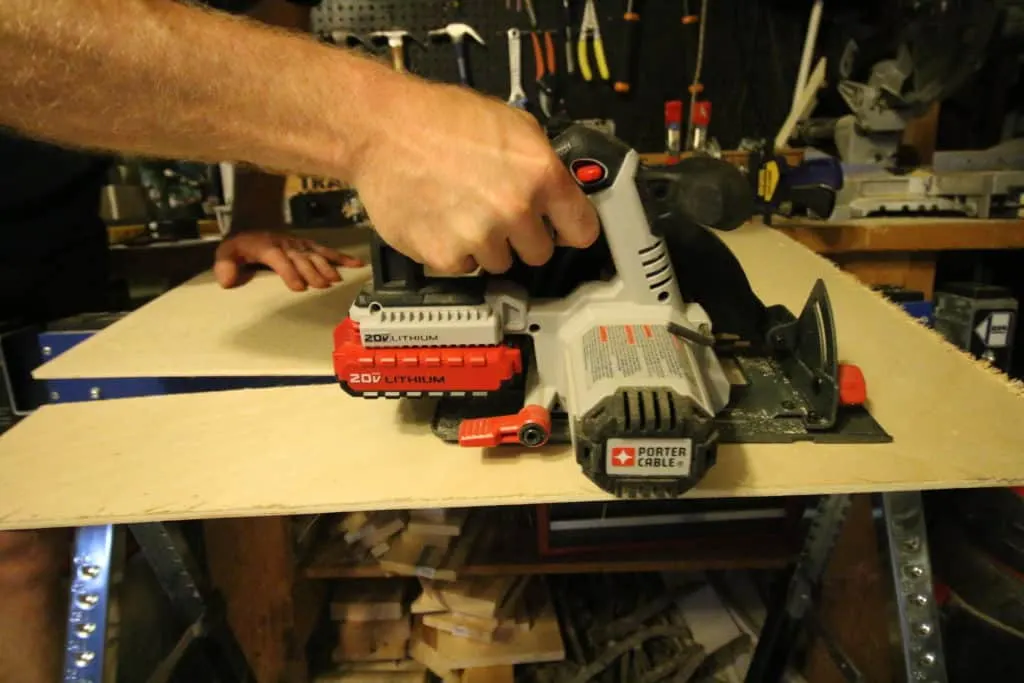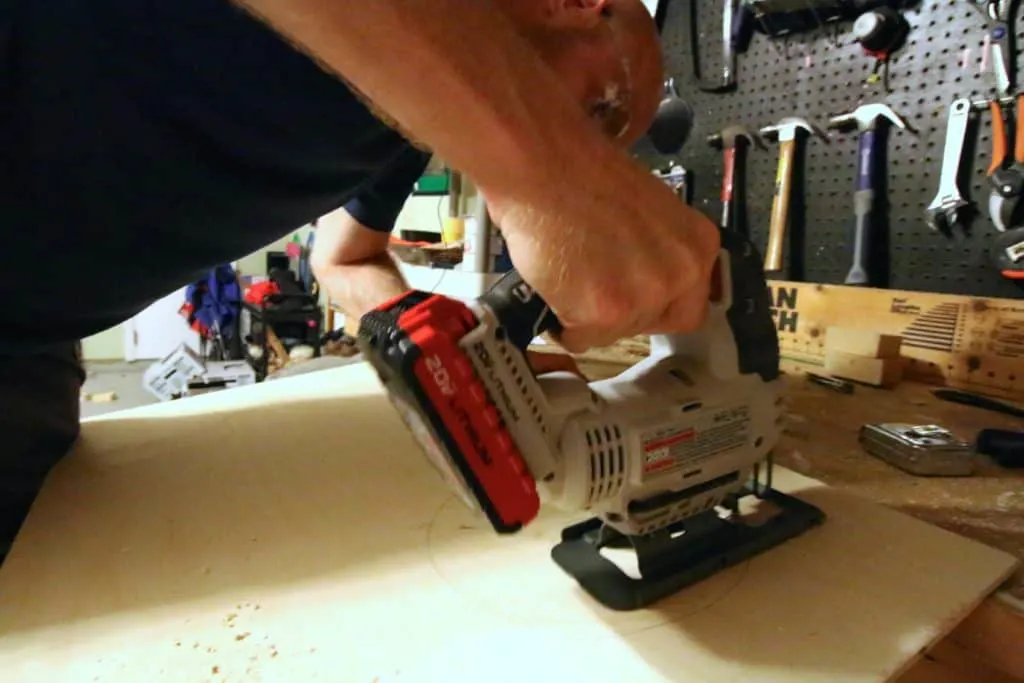 We used a combination of a circular saw and jig saw to cut our wood and then used wood glue and screws to hold it together. We made one side fit the litter box we were going to use (the existing box) and everything else (litter, scoop, bags, baking soda) would fit in the storage side.
After everything was cut and built, we cut out a hole in the top while leaving a landing pad for Bear and a hole to step through. We added that to the box with a hinge.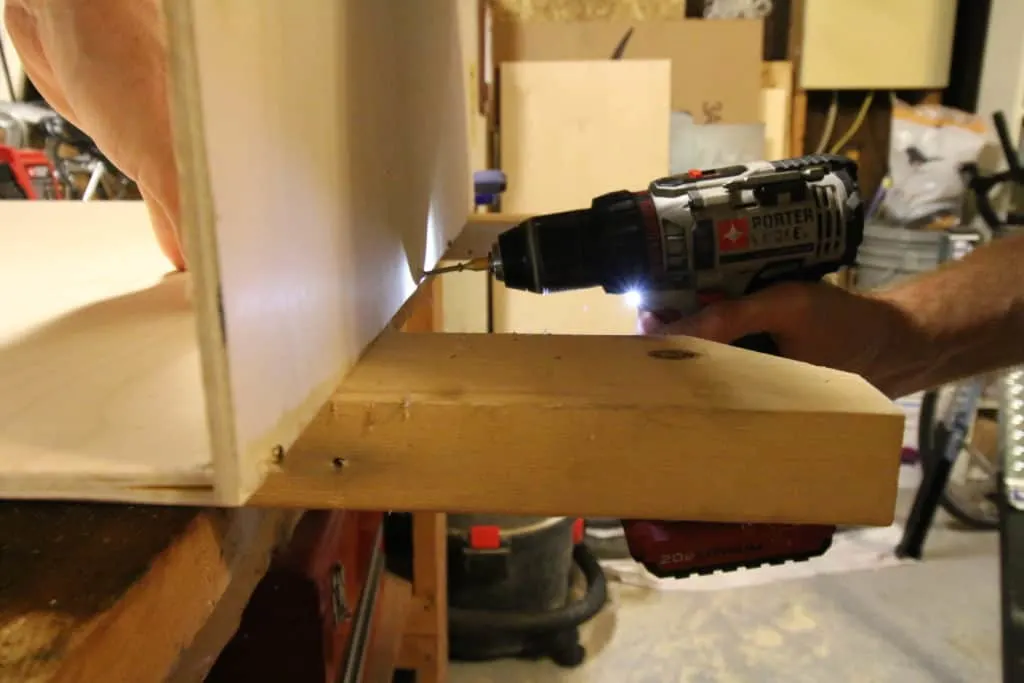 The last step to construction was to add four small casters on the bottom so that we could roll the box in and out to scoop it.
We sealed it all off with matte polyurethane to seal the wood and give it a little extra protection.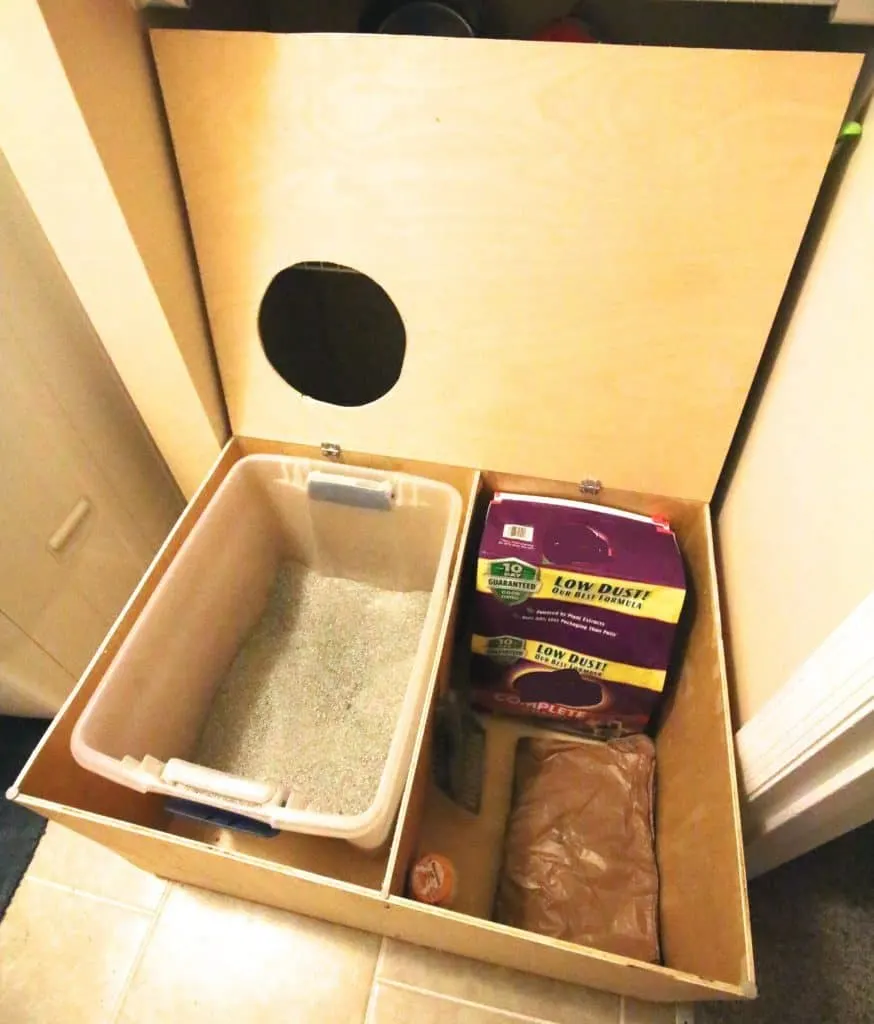 Our box is now PERFECT for discreetly holding Bear's litter and all of her necessary litter accessories. Plus, it looks a lot nicer than the clear plastic box that we had.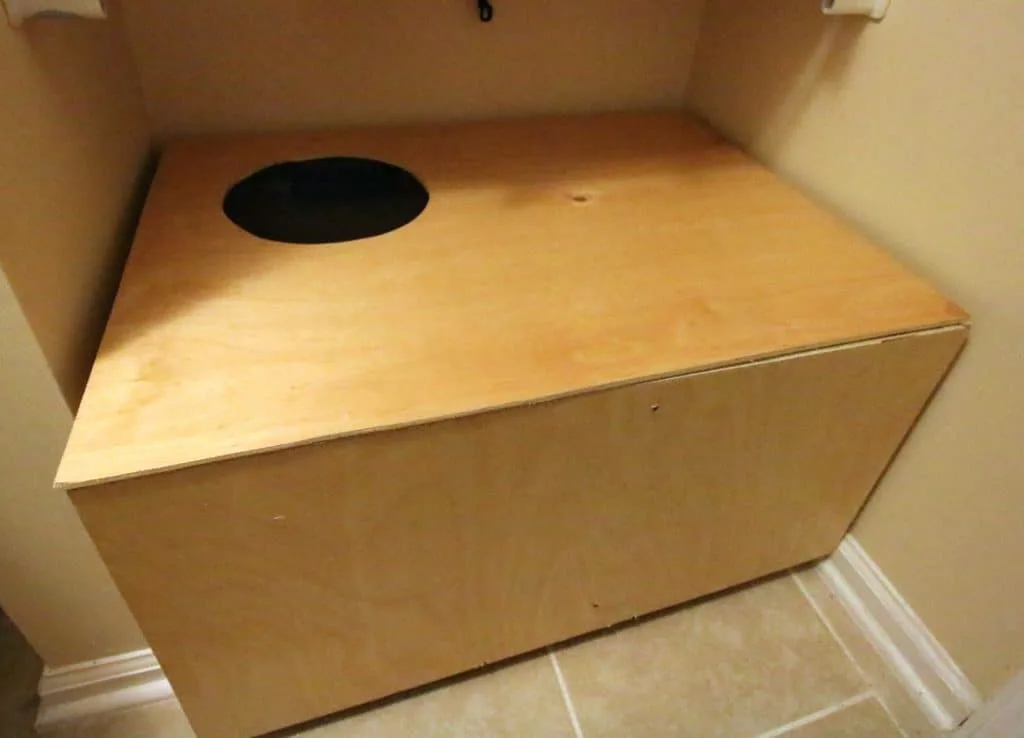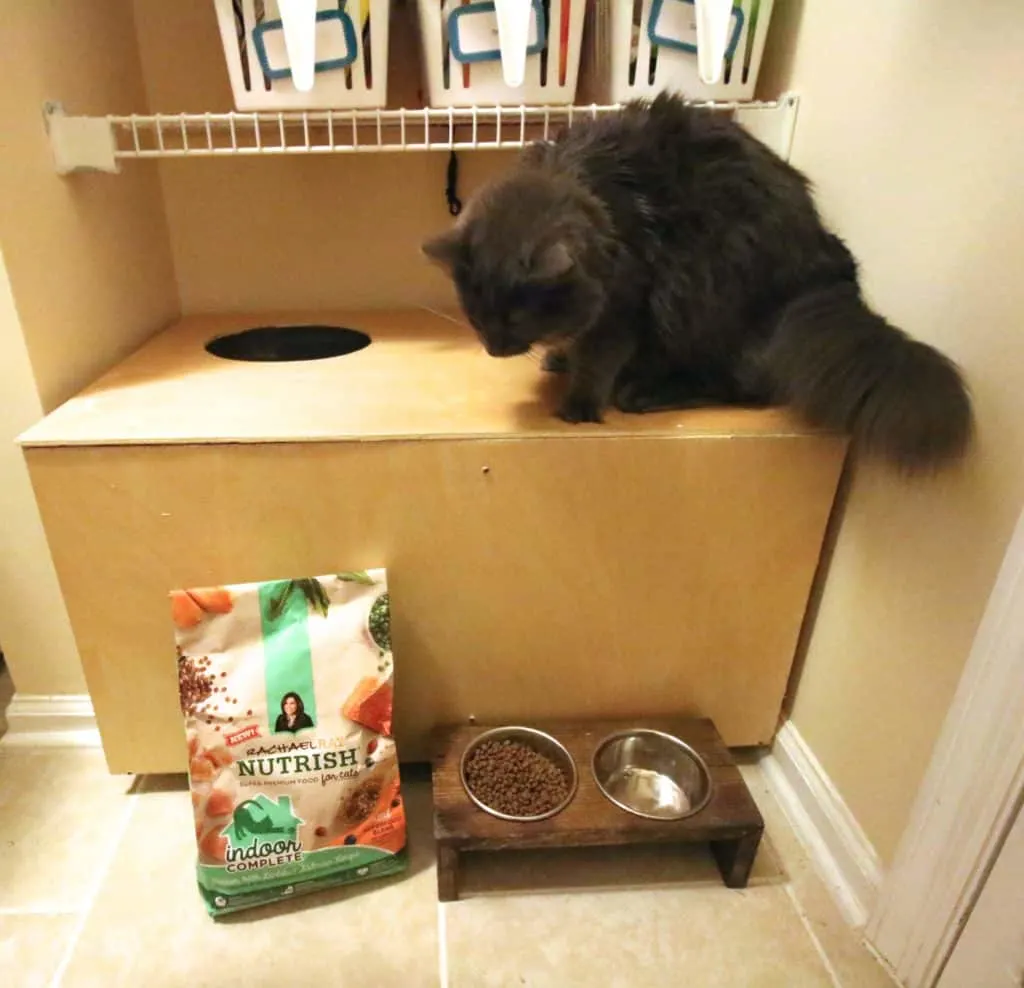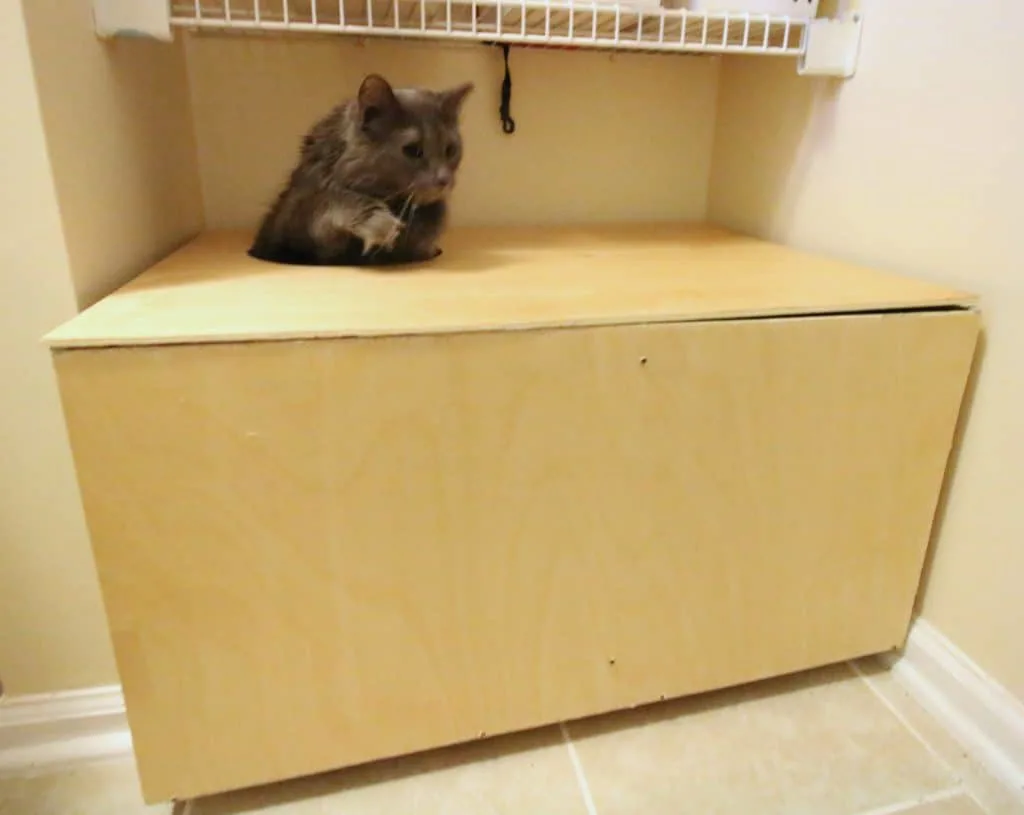 Building Bear a DIY wooden cat litter box was a new way to treat her like a princess. Like I said, we give our pets the best. That's why we also give Bear Rachael Ray™ Nutrish® Indoor Complete Chicken with Lentils & Salmon Recipe. We have been using Nutrish for years now and love the different varieties they put out. Nutrish Indoor Complete contains a real superfood blend to meet the complete needs of your indoor cat.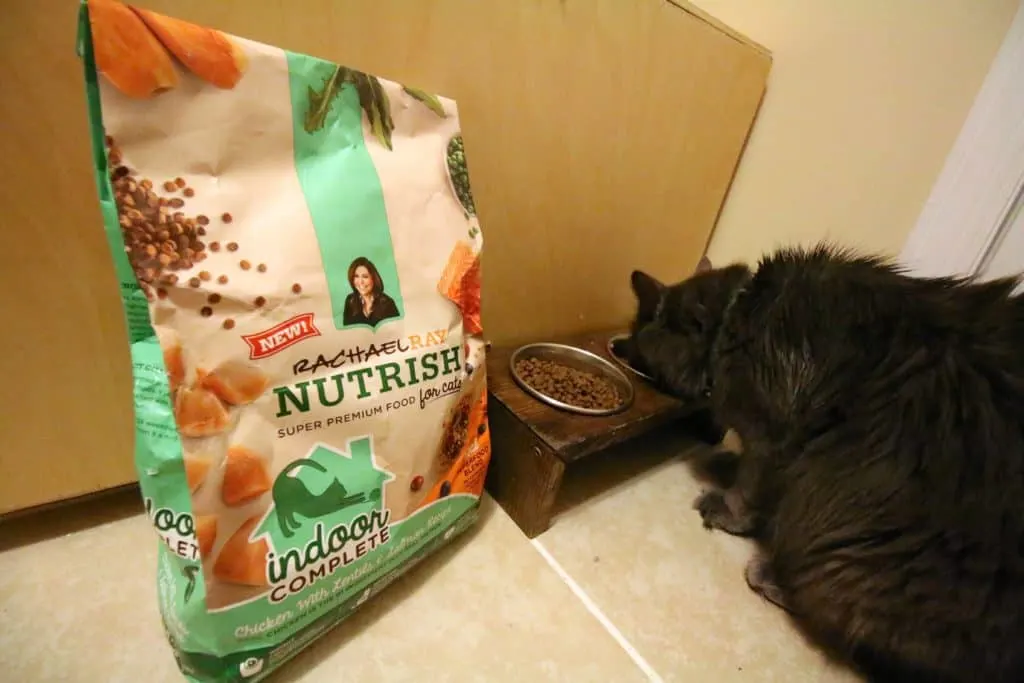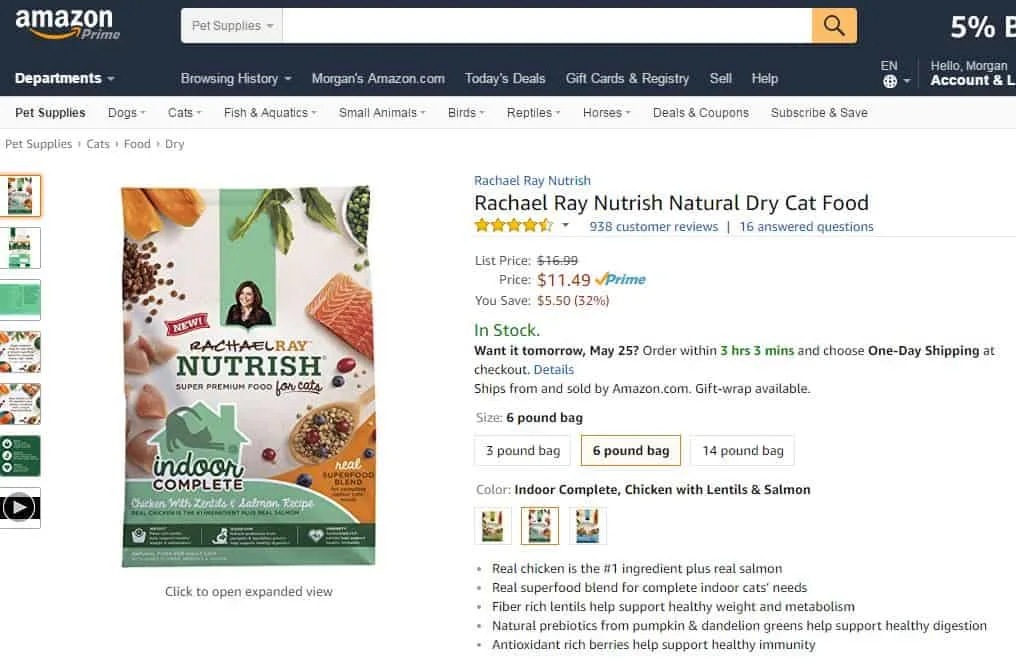 We love seeing that real U.S. farm-raised chicken is always the #1 ingredient, plus real salmon. That's huge for us. We want to give our pets the same quality food we would eat. Nutrish Indoor Complete is intended for adult cats only (1 year or older) and addresses the indoor cat concerns of weight, digestion, and immunity. We switched both of our pets over to Nutrish years ago after comparing their real, wholesome ingredients to the food we were previously using and are so glad that we did (so are they). Right now, you can switch your cat over to Nutrish Indoor Complete with a $2 off coupon! It is available online at retailers like Amazon, and in-store.
Click here to check out our project on how to build a DIY self-filling cat food dispenser!
How have you been treating your pets lately?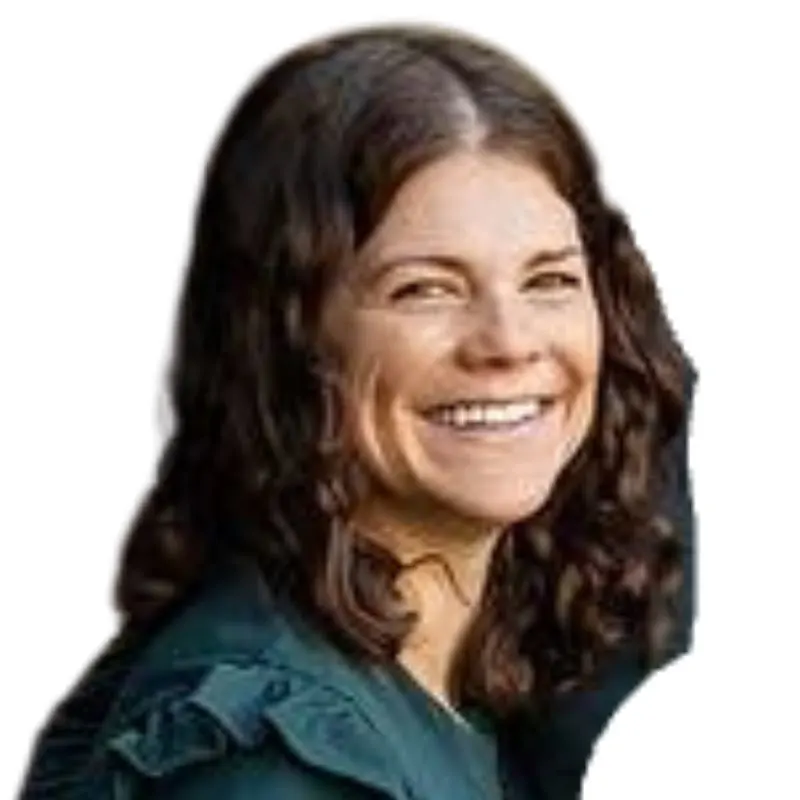 Hello, I'm Morgan, half of the creative force behind CharlestonCrafted.com! With a passion for DIY that dates back to 2012, I've transformed three homes and now I'm dedicated to helping others craft their dream spaces. Let's turn your house into a home together!