It's getting very close to Halloween and we are having so much fun decorating and celebrating! Since learning some basic concrete pouring techniques, we have been trying to do a few projects to really get the hang of it.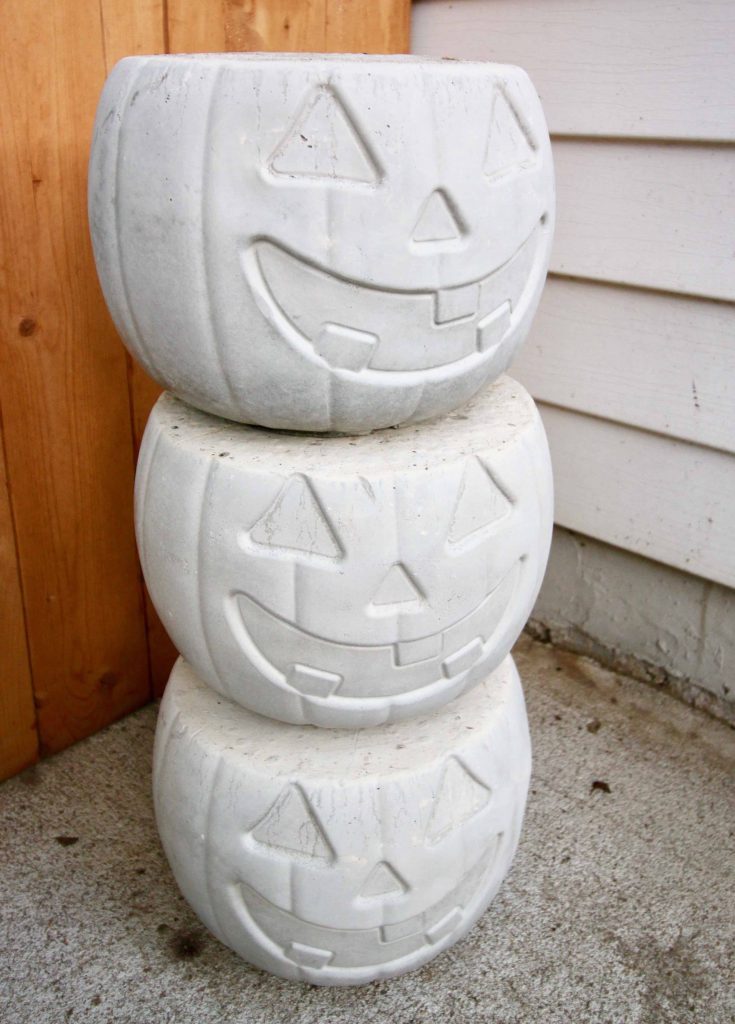 When we spotted these plastic pumpkins at Walmart (for $1 each!) we were struck with the idea of turning them into concrete pumpkins.
We made 5 regular pumpkins and one concrete pumpkin bowl – which is the perfect candle holder or candy bowl and make a wonderful gift!
Here's how to make your own DIY Concrete Pumpkins.
DIY Concrete Pumpkins
What you need:
Concrete mix
Water
Bucket to mix concrete in
Stir stick
Small jar or cup the size of the bowl within the pumpkin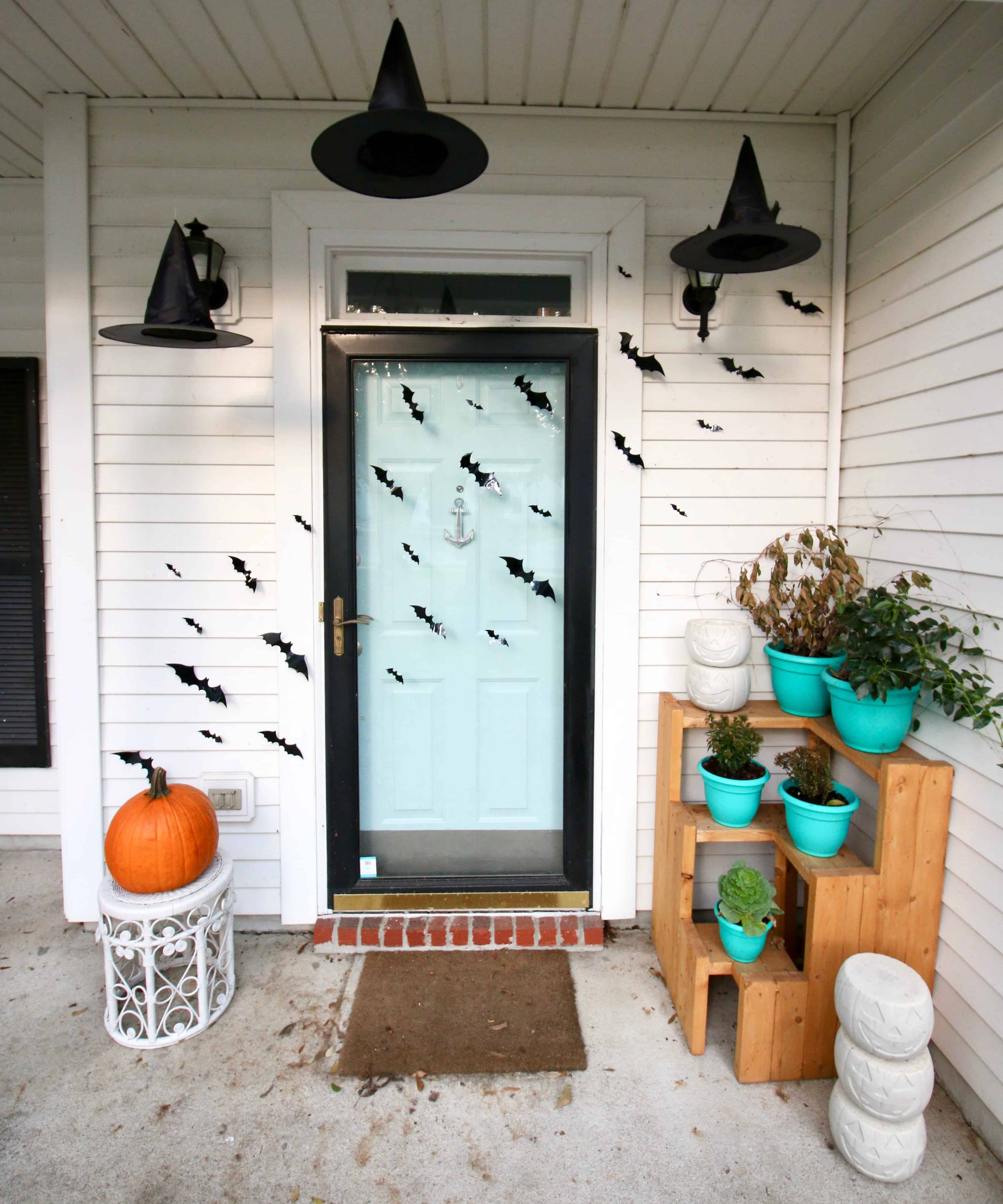 See our whole spooky porch setup here!
What you do:
Mix your concrete according to the package directions. Add the concrete to the pumpkin mold.
Spray a cup or jar with cooking non-stick spray and insert into your mold to create the bowl.
*Note – we created 5 regular, solid pumpkins for decor and one candle holder/bowl pumpkin for our boo kit. This step is optional*
To make a pumpkin into a candle holder, you will want to spray a jar with cooking spray and insert that into the pumpkin.
Add some concrete first, then add your jar, then fill it the rest of the way up. If the jar touches the bottom, the hole will go all the way through the pumpkin!
You can see in the image below we put our jar in a ziplock bag. DON'T do that. It was very hard to get out. Use cooking spray instead.
Allow to cure – we let ours dry for one week.
You can leave them outside in the sun to help them dry quicker!
Use a knife to carefully cut the plastic mold away from the concrete.
This mold is unfortunately not reusable after this since you have to cut it up into bits.
Get spooky because your concrete pumpkin is ready to go!
I suggest letting your pumpkin dry without being handled too much just over night or so. Sometimes it can be slightly damp as you can see the one above still was.
They dry pretty light in color.
Love this? Check out our DIY plastic pumpkin porch decor and pumpkin topiaries!
Let's do Some Friendly Neighborhood BOO'ing!
To get in the Halloween spirit, we are teaming up with some other awesome bloggers to BOO our friends and family.
BOO'ing is a fun way to get in the Halloween spirit. Our concrete pumpkin candleholder is the perfect gift.
When you aren't using the pumpkin as a candle holder, it makes a fantastic candy bowl.
We picked up all of our goodies at our local Walmart.
Facebook | Instagram | Pinterest | Twitter | YouTube