We love sharing woodworking projects here at Charleston Crafted. Whether you are a beginner woodworker or an experienced builder, we have tips, tricks, and project ideas to help you plan your next build.
Being able to pick up a piece of lumber and transform it into furniture is like magic. But, when you're getting started, all of the tools, plans, and how-tos can be overwhelming and seem complicated.
Whether you are building wood projects to save money, sell for a profit, or truly customize your home, we hope to lay out everything you need to know about making woodworking projects yourself.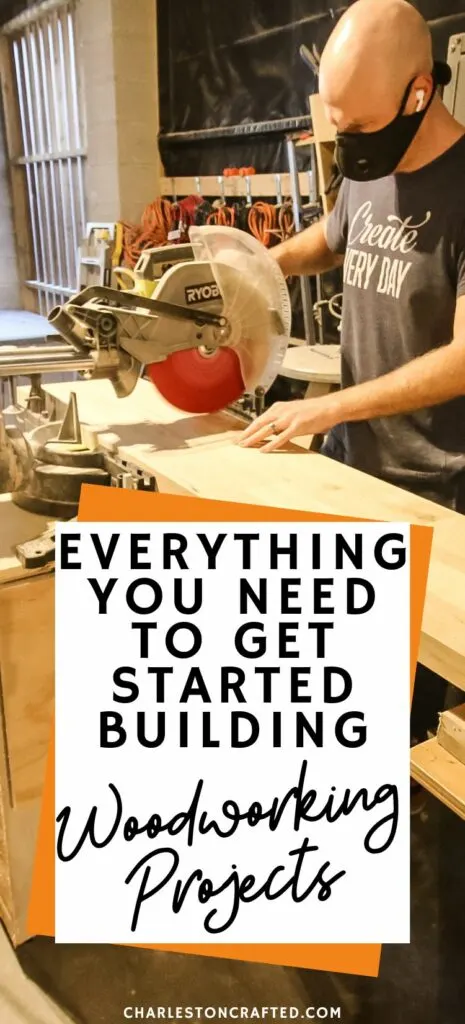 Today we are going to share our best tips and tricks for buying wood, learning to use tools, and picking a woodworking project to make.
We will also share everything that we have learned about making woodworking projects to sell – and how to actually turn this hobby into a profitable business!
How to choose wood for woodworking projects
One of the biggest decisions that novice woodworkers struggle with is picking the right type of lumber for their wood build. Here are some guides to help you make the right choice.
Woodworking tools
When you dive into the world of woodworking, think of tools and lumber as the ultimate dynamic duo. They're like the Batman and Robin of your creative workshop.
You see, it's not just about having a bunch of wood; it's having the right tools that turn that wood into something amazing – like a superhero team-up of craftsmanship.
Here are some of our favorite tools for woodworking:
The best woodworking projects
We have organized our woodworking projects by difficulty, by room, and by occasion.
Here are all of our best woodworking project ideas in one place!
Woodworking projects for beginners
If you're just dipping your toes into the captivating world of woodworking, you're in for a treat! Here's a handpicked collection of woodworking projects tailor-made for beginners, like the gentle introduction to a thrilling adventure.
Woodworking projects by room
Get ready to embark on a woodworking adventure that transforms every nook and cranny of your home into a showcase of craftsmanship and creativity.
Whether you're a seasoned woodworker or just starting out, these projects have you covered, ensuring that every room in your abode becomes a testament to your skills and personal flair.
Woodworking projects by occasion
Get ready to infuse every moment and milestone with the charm of woodworking. With a toolbox full of creativity and a passion for crafting, you'll find that woodworking project ideas are the perfect companions for every occasion, making each event an opportunity to celebrate your skills and share your artistic touch.
You can see our complete woodworking plans library here!
How to sell woodworking projects
Turning your passion for woodworking into a thriving business is like watching a sapling grow into a majestic tree – it takes dedication, nurturing, and a well-crafted strategy.
Selling your woodworking projects isn't just a monetary endeavor; it's a journey of sharing your artistry with the world while building a sustainable livelihood. Here's our best advice to guide you along the path from hobbyist to successful woodcraft entrepreneur:
Shop our woodworking plans store
Our premium woodworking plans are more than mere instructions; they're companions that walk beside you as you refine your skills, cultivate your eye for detail, and build a sense of accomplishment.
With each completed project, you're not just creating furniture or decor; you're creating memories, stories, and a tangible representation of your passion.
Shop our most popular premium woodworking plans on our Etsy store!