This huge plywood Christmas tree poinsettia plant stand is perfect for displaying loads of poinsettias on your porch this holiday season! Learn how to build it!
We love decorating for the holidays inside and out. We always hang lights and wreaths outside, but we wanted to add something new this year to our porch.
For that, we built this INCREDIBLE Christmas tree poinsettia stand and we are absolutely in love! This is an easy build and you can whip it up for your house too with the easy of Kreg Jig pocket hole joinery!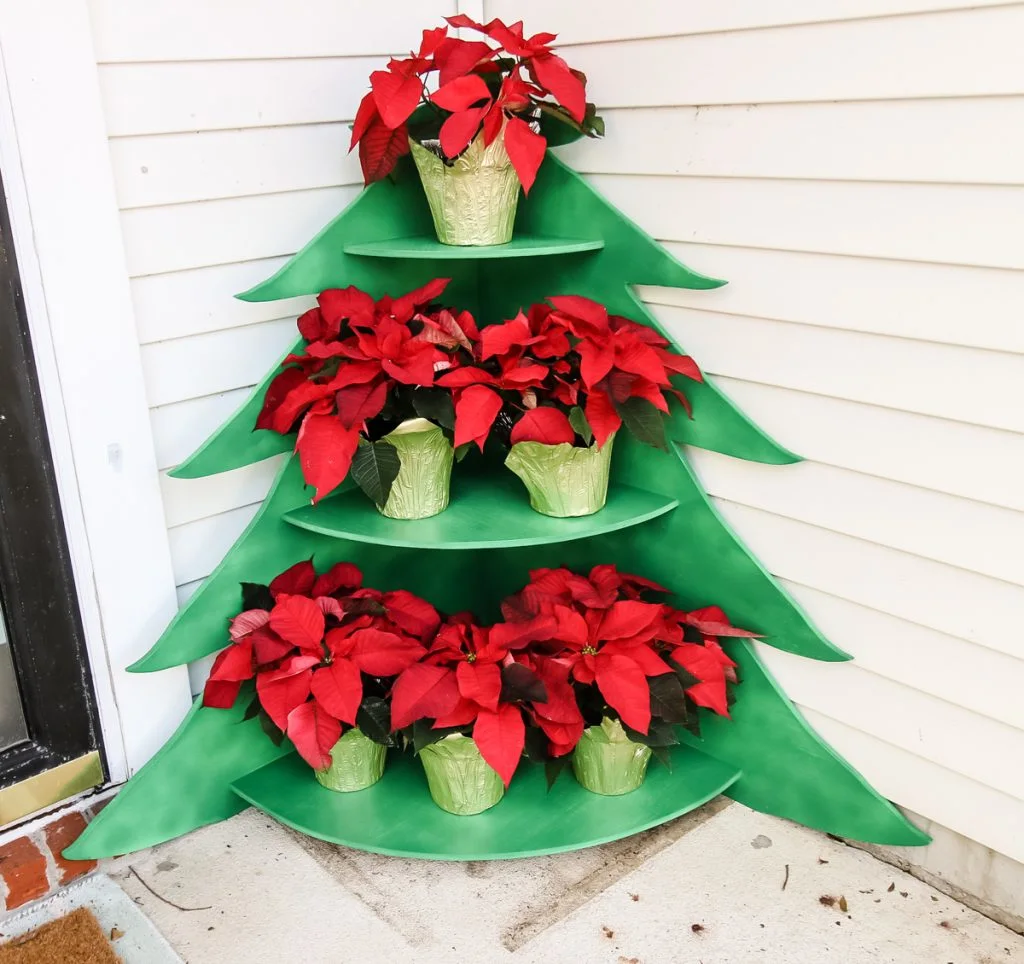 How to Build a Christmas Tree Poinsettia Stand
Several years ago, we built a three-tiered plant stand that sits in the corner of our porch. We usually decorate it with poinsettias and other Christmas decor, but we wanted to change things up.
This stand is actually shaped like a Christmas tree, adding a touch more holiday spirit.
Construction
For this build, we bought two full sheets of plywood. You can definitely build it with just one, but if you want to have perfectly square corners on your shelves and aren't 100% confident with your jigsaw skills, we recommend using two sheets.
One sheet can be for your tree and the corners of the other sheet for your shelves. And hey, that way you have extra plywood for you next project if you want to build a Christmas card holder!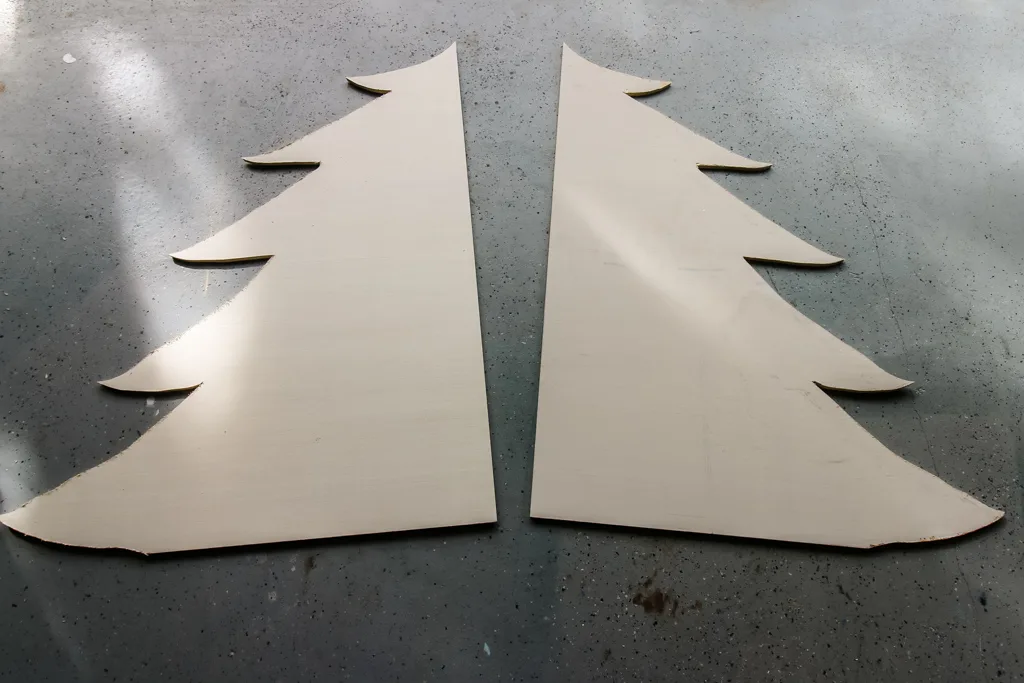 We started by tracing half of a Christmas tree on the 4″ side of a piece of plywood. Then we cut that out, clamped it back onto the plywood and cut out a second half.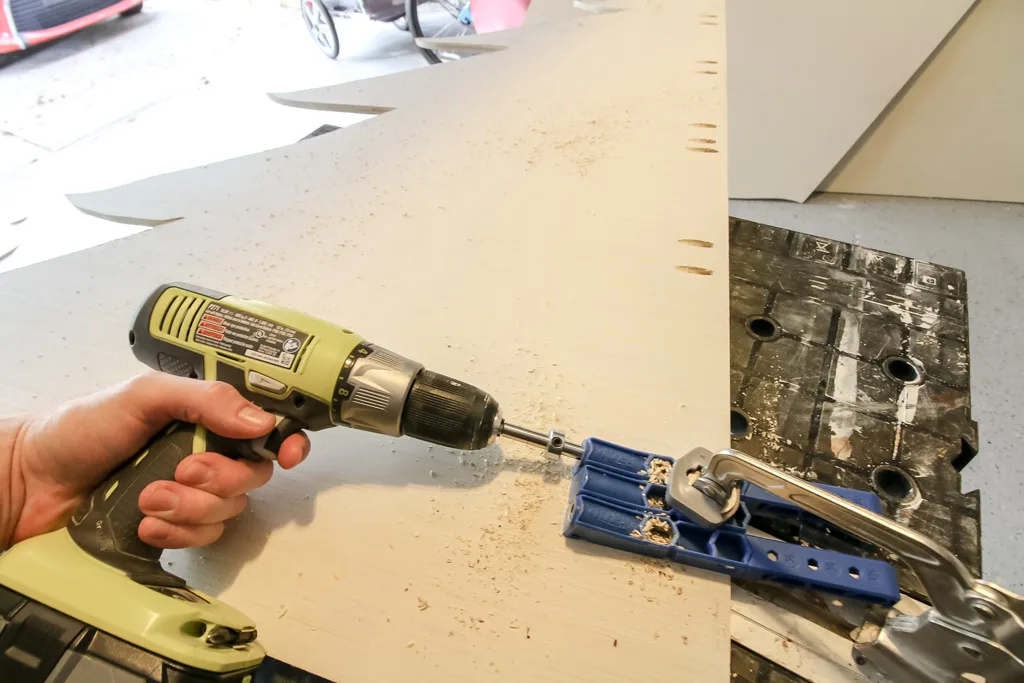 Then we added pocket holes to the back of one tree half and attached it to the other half at a right angle.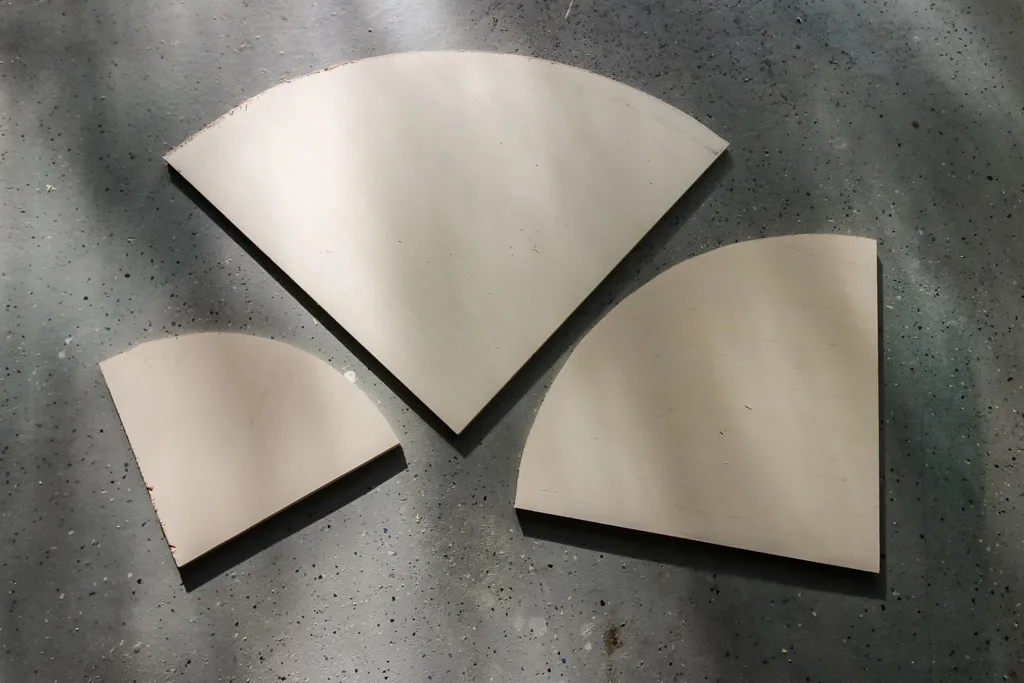 Next we cut out three shelves. Each shelf was progressively longer on the sides and each had a rounded front from side to side.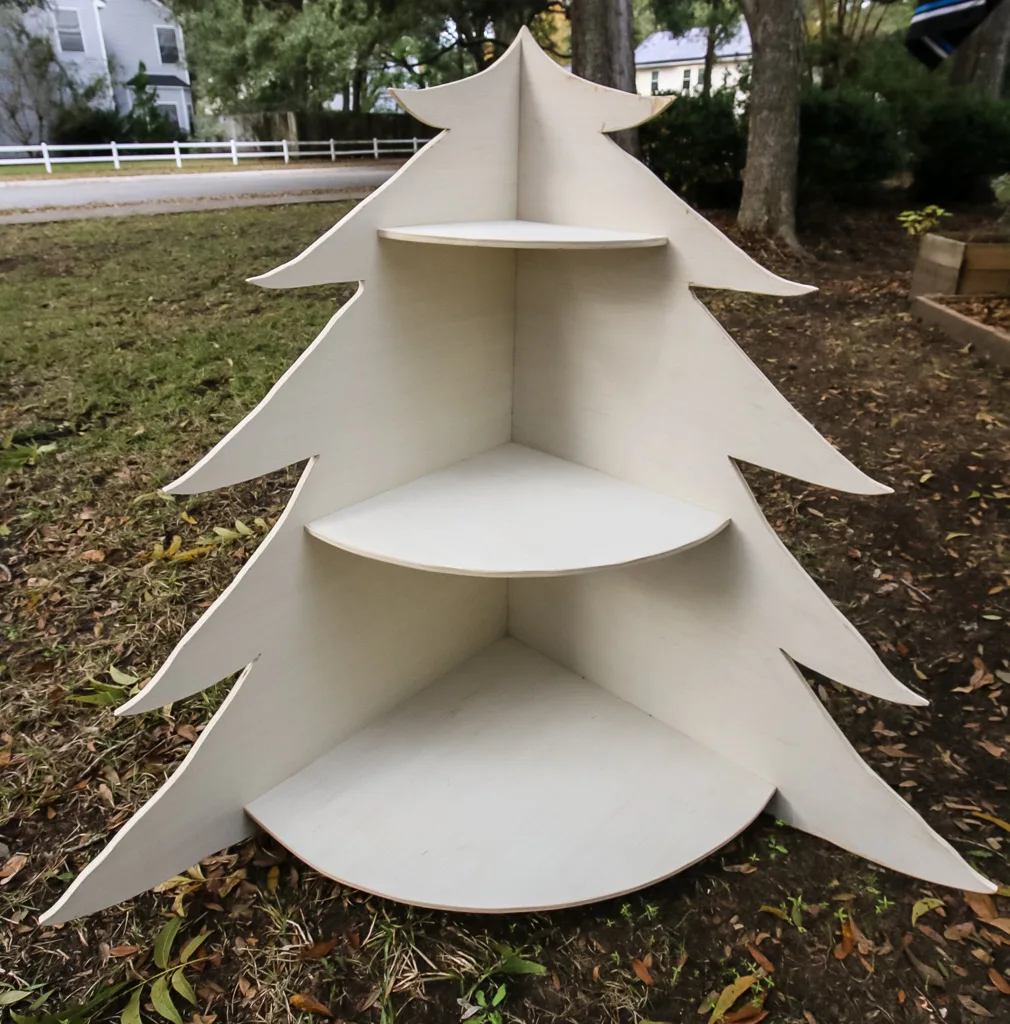 We used our Kreg 320 Jig again here to attach these using pocket holes.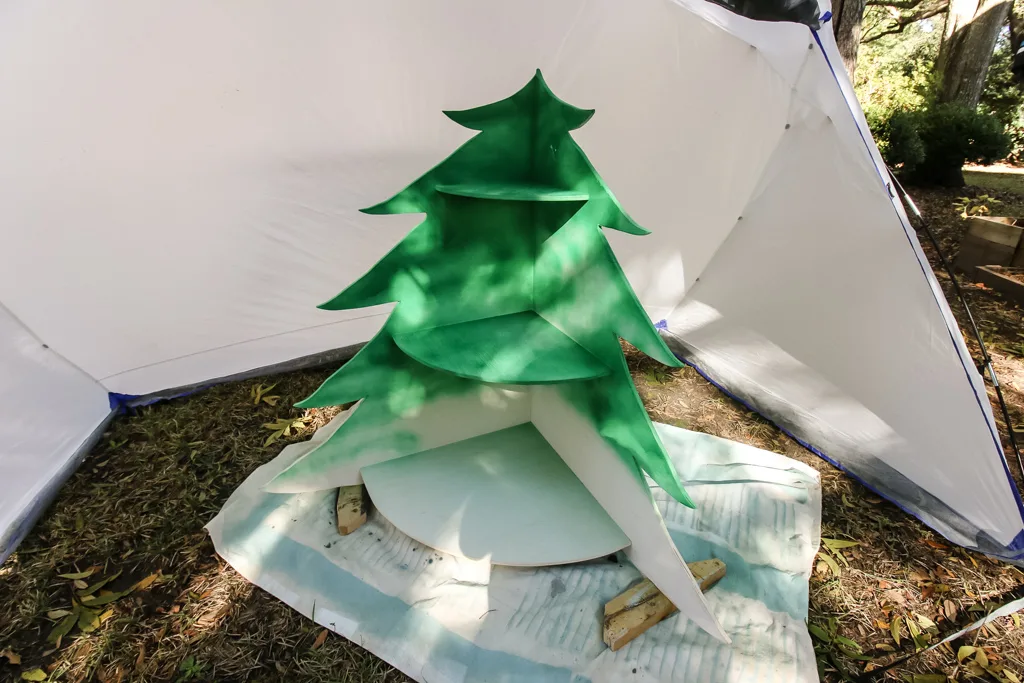 The tree was finished with two cans of green spray paint.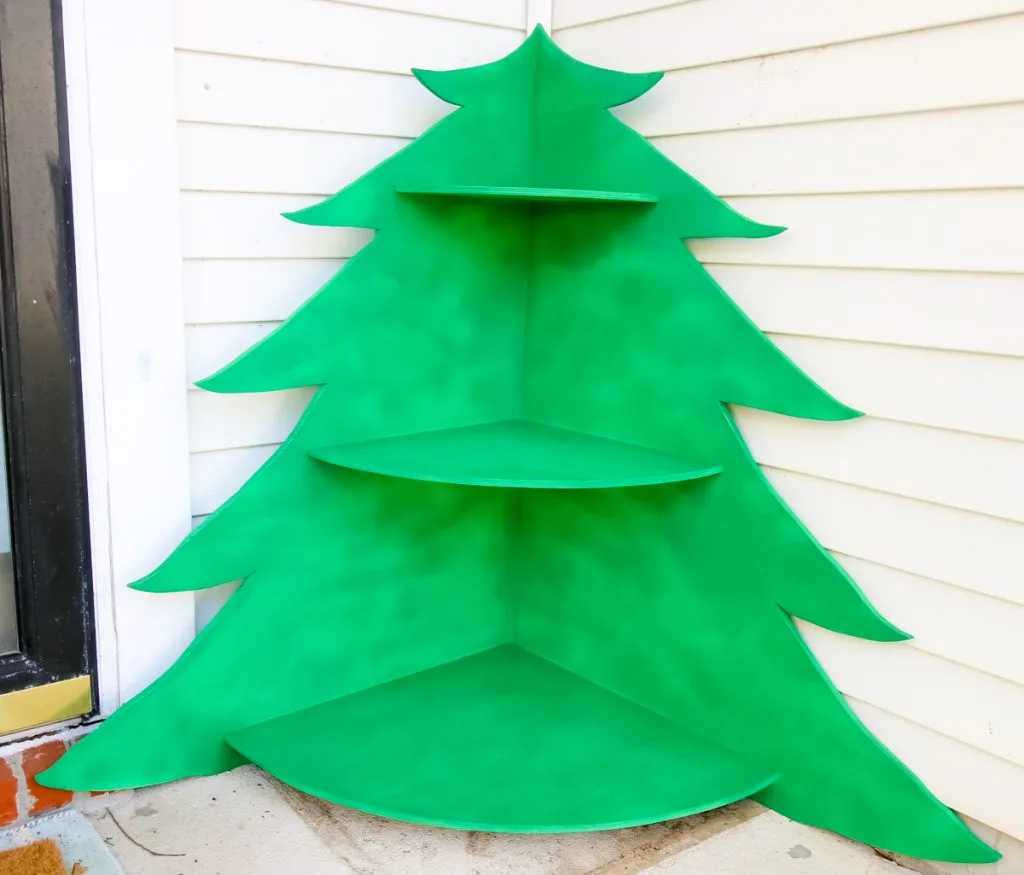 The Plans
We've partnered with our friends at Kreg to bring you the full plans for this Christmas tree shaped poinsettia stand.
The plans are available on BuildSomething.com with full cut list and step-by-step instructions.
The plans feature all the info you need and pictures for each step to make this as simple as possible for you to reconstruct.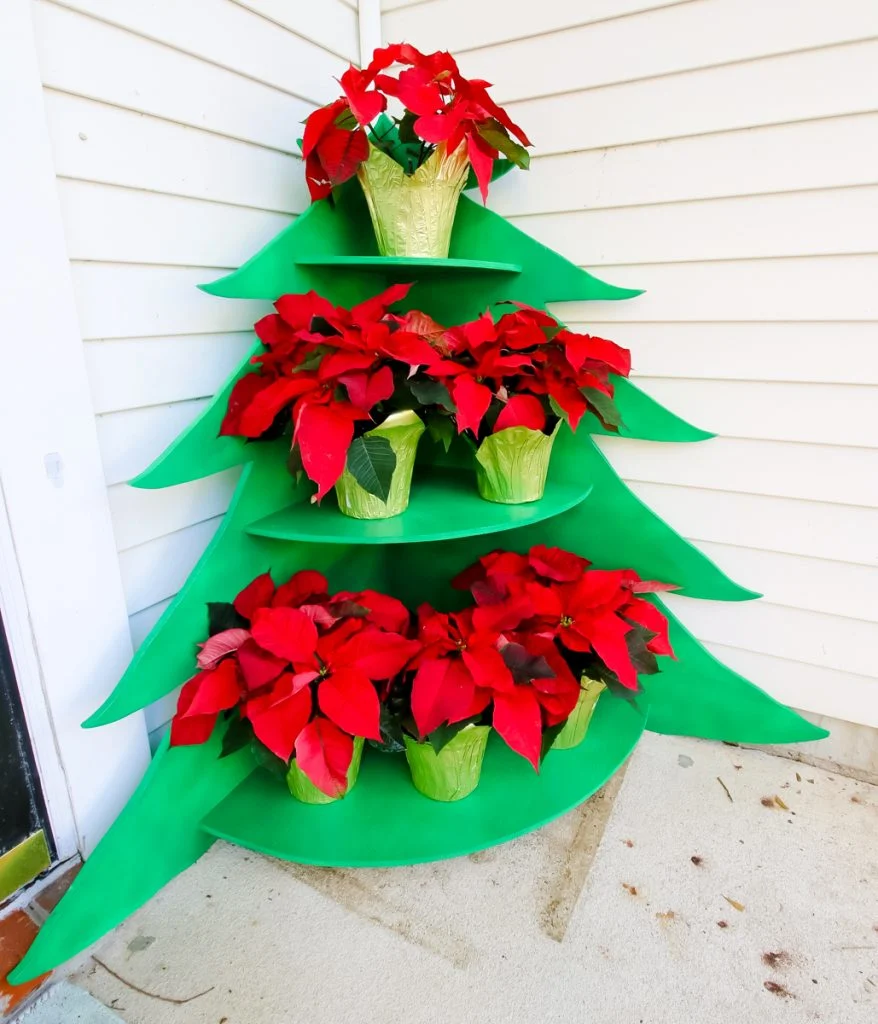 So head over to Kreg's BuildSomething.com to get the free plans for how to build this Christmas tree shaped poinsettia stand and many more Christmas and holiday projects.
Our DIY wooden stockings holder is real simple to build and we've got some great gift ideas there too, like our watch and accessories holder or our outdoor rolling grill cart.
Their website is full of easy, helpful plans from lots of amazing builders.
For more great easy building projects, check out our Kreg Jig projects page!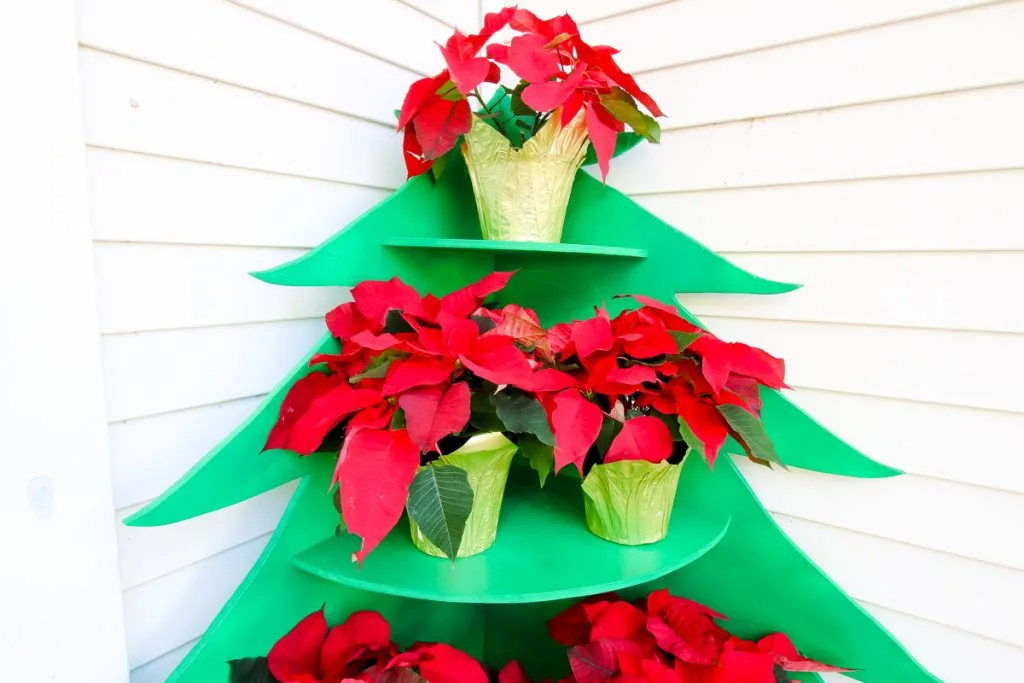 This post is sponsored by Kreg Tool. All opinions are our own and our opinion is that we love Kreg Tool. Thank you for supporting the brands that make Charleston Crafted possible!