Want to make your kid a DIY wooden toy tool set to help them learn about building? It's super simple to make kid sized wooden tools to share your love of creating with your child.
If you want to make DIY wooden tool toys, make sure you also have a place for them to work. We've got free plans for how to build a toddler-sized workbench for your little one. It's great for helping your child work alongside you!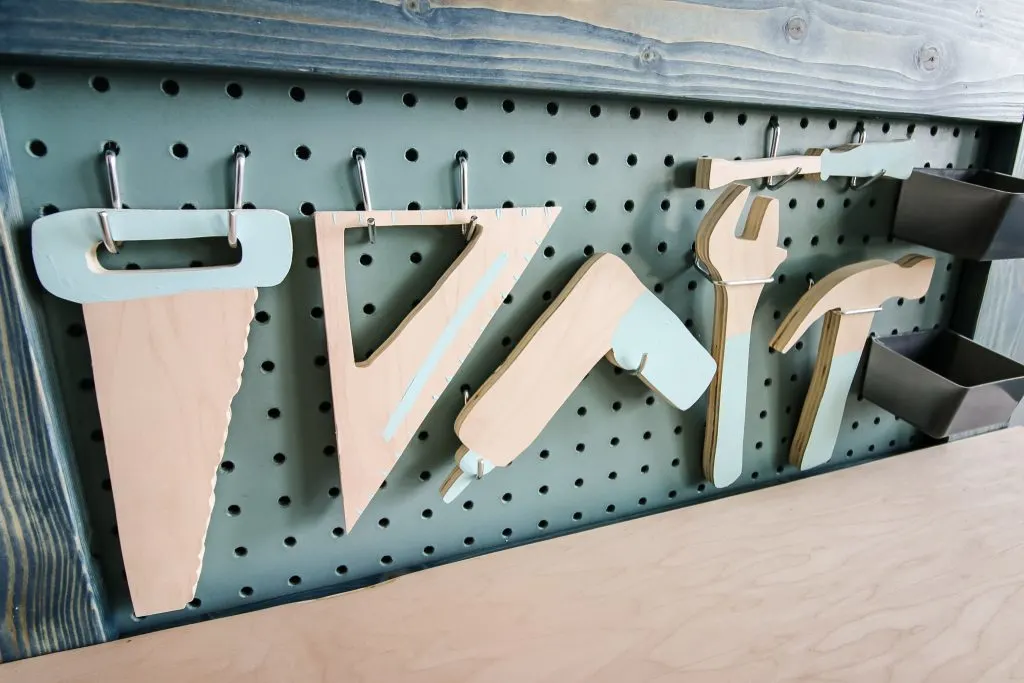 How to make wooden tool toys
Kids are extremely curious and love to explore the world around them. They love to stack and build and work on things.
What better way than to make them a set of wooden tools that they can use to build things?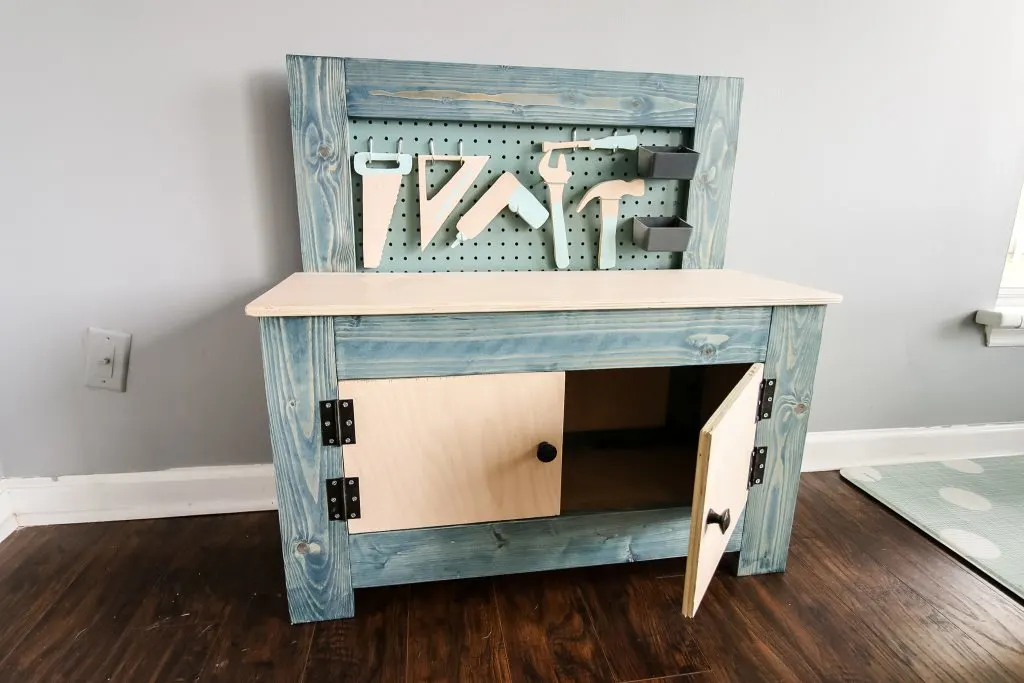 We made our son a toddler workbench for the garage so that he could work while we're working. But in order for the workbench to really work, we needed to make him some tools!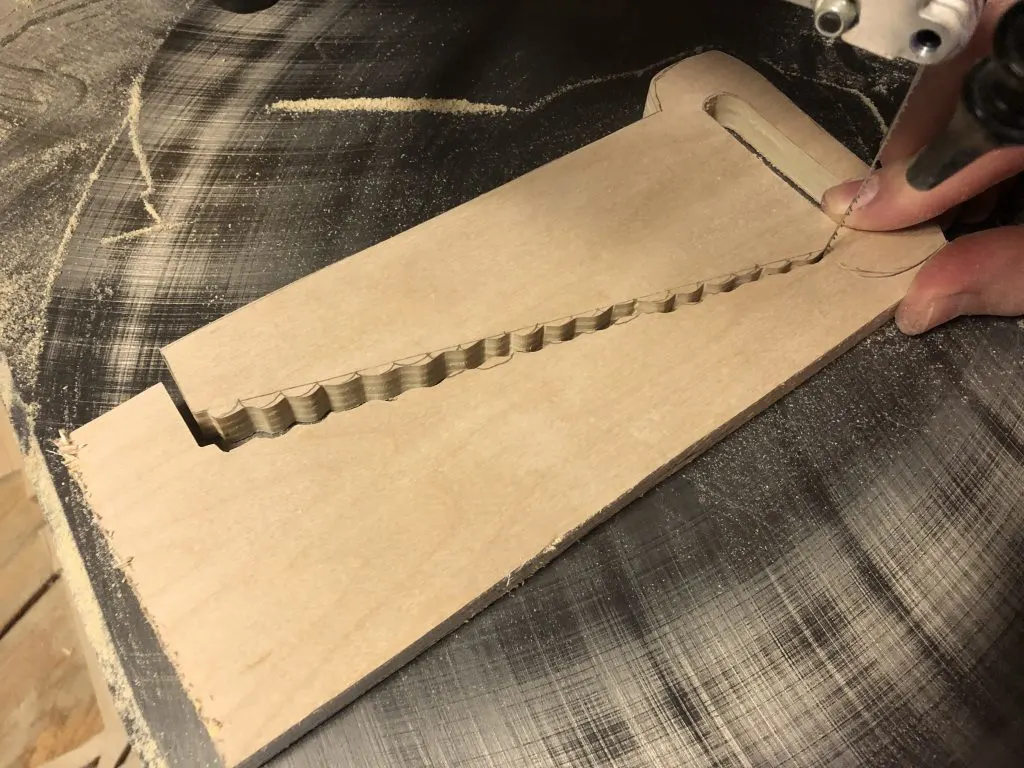 The best way to do this is to trace actual tools but with smaller handles that your child can hold.
We chose to make a hammer, screwdriver, speed square, drill, saw and wrench.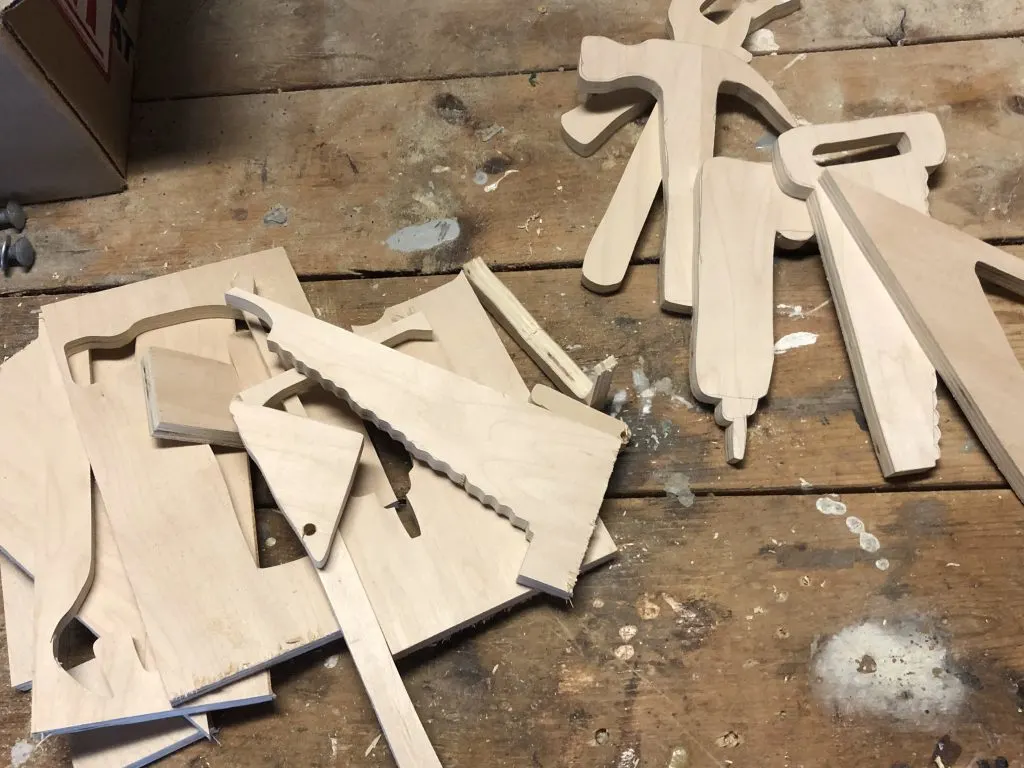 We traced the actual tool on 1/2″ thick plywood and then cut them out using a scroll saw. You can also use a jigsaw or a router, but we like the precision of a scroll saw.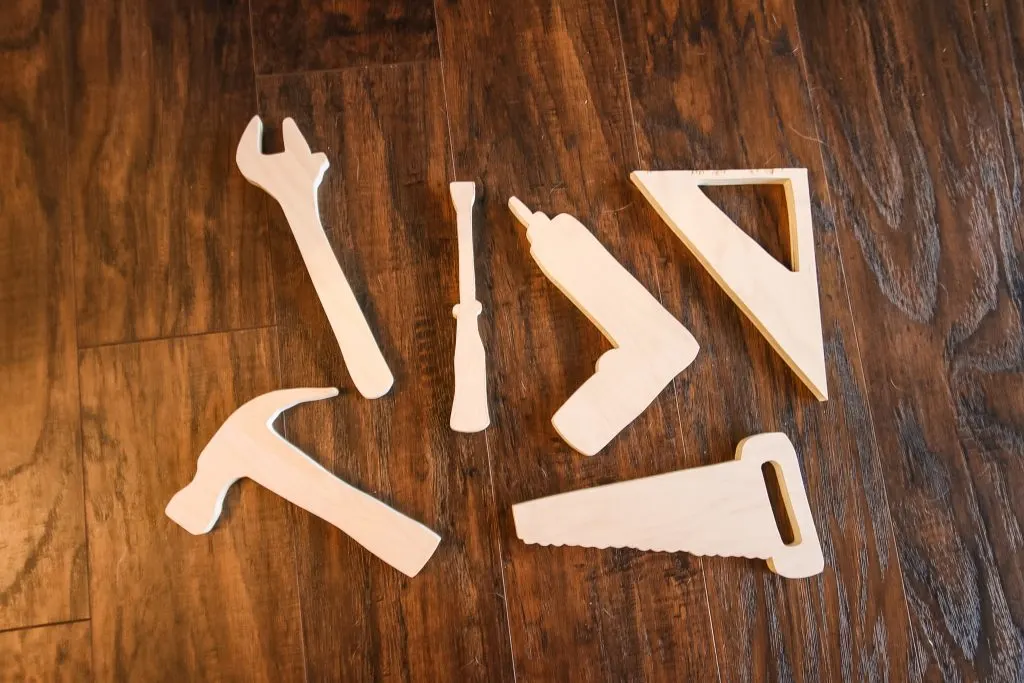 For each tool, we simply followed along the traced line.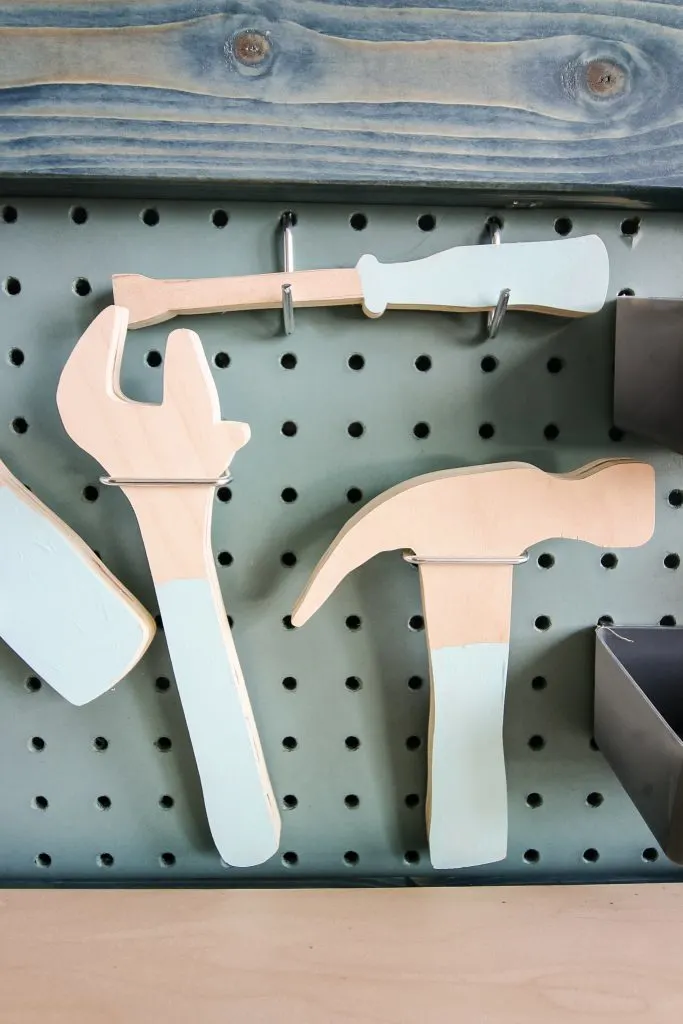 Once we had them all cut out, we painted the handles and left the rest natural.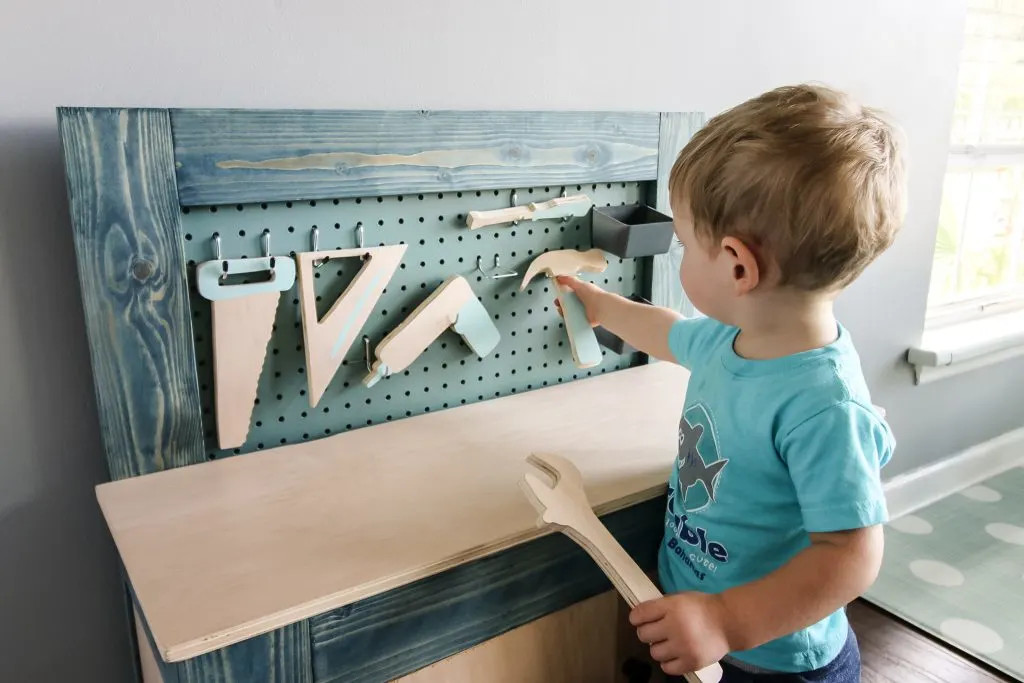 We love how this DIY wooden toy tool set turned out! The tools look super realistic and functional.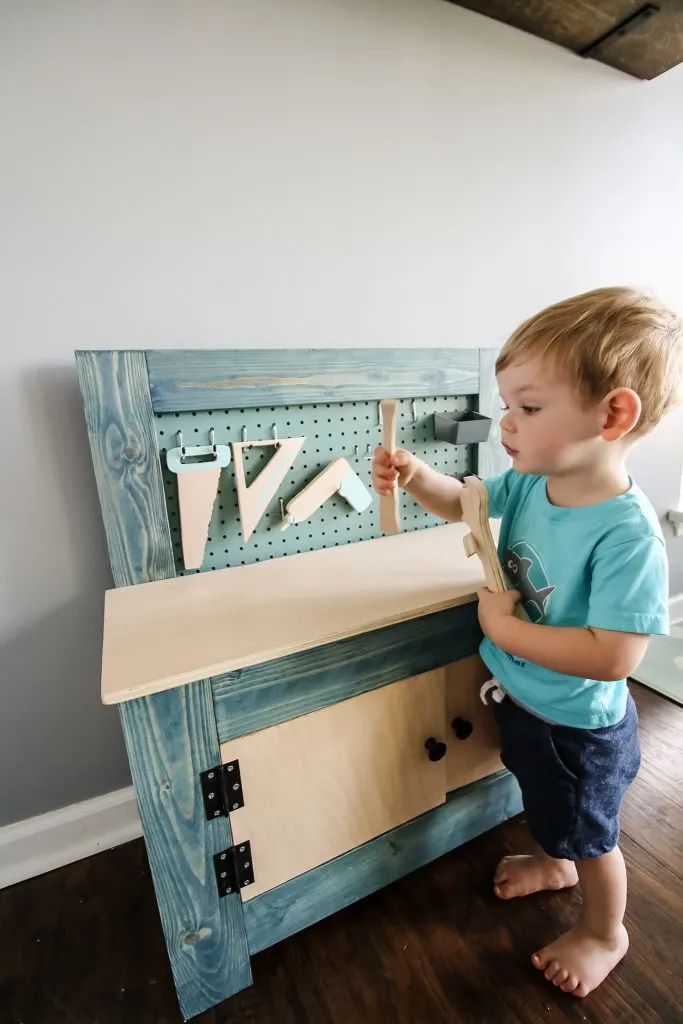 Our son has started to use them with his giant lego toys and will stack them, then "connect" them using his drill or screwdriver. He also loves to hammer them in place.
This DIY wooden tool set is functional and looks super cute, so try it out today!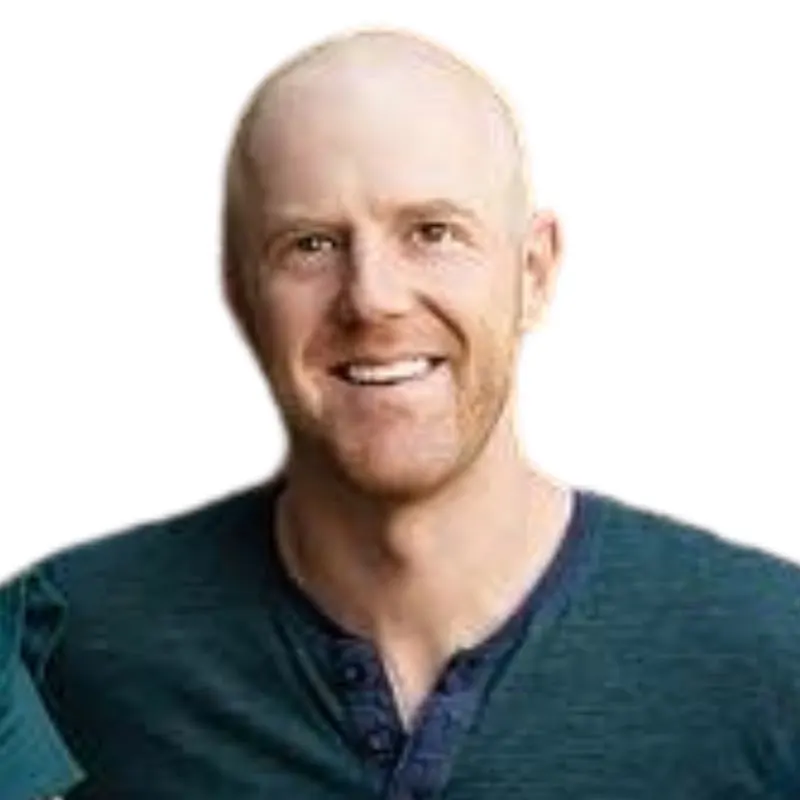 Hey there, I'm Sean, the woodworking enthusiast and builder behind CharlestonCrafted.com! Since 2012, I've been sharing the magic of turning raw materials into beautiful creations. I love teaching others the art and satisfaction of woodworking and DIY. I try to inspire fellow crafters to make something extraordinary out of nothing at all.