Want to add shelves to your space? Here are the best DIY shelves for your home that you can build this weekend!
Shelves are one of my very favorite things to add to a room.
They add vertical interest – no more boring blank walls – and are super functional.
Whether you want functional storage (toys, books, collections) or decorative displays (decor, art, accessories), there are shelves for every purpose!
Shelving can be pricey to purchase and might not even be perfect for your space. Custom shelving is wildly expensive as well.
But, it can be surprisingly affordable to build your own shelves for your home!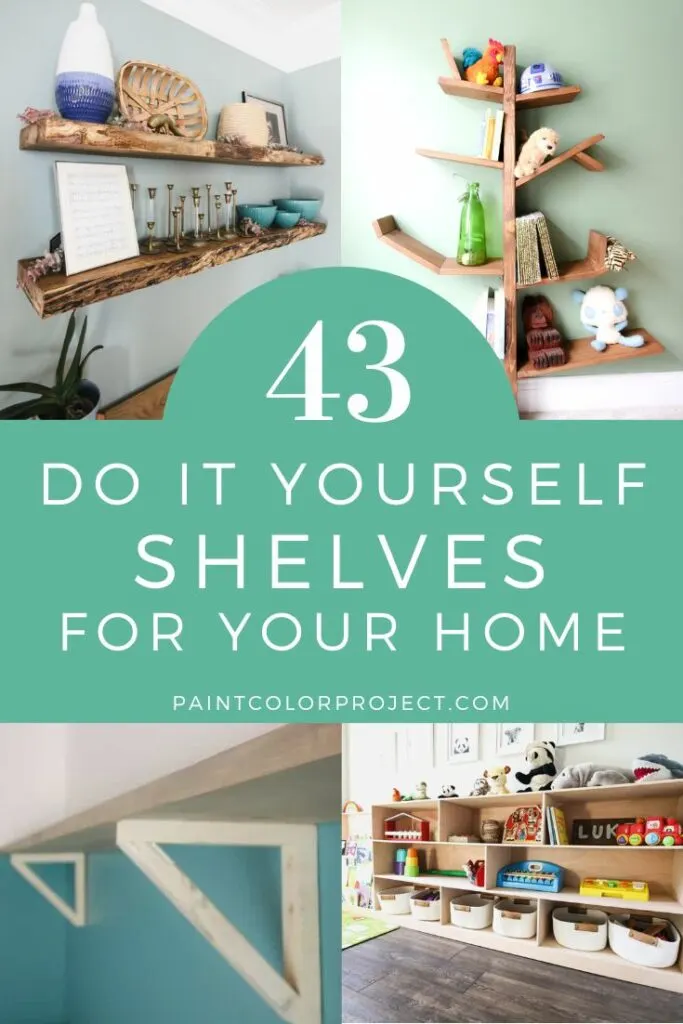 Is it cheaper to build your own shelves?
It is almost always cheaper to build shelves yourself compared to buying them pre-made. However, remember to consider the costs of wood, any necessary hardware, and any tools you might need to build them.
Plus, factor in the value of your time. If you have a super busy schedule, it might be better to buy a pre-assembled shelf. If you have a free weekend, you could probably build some shelves and learn a new skill along the way!
Benefits of DIY shelves over store-bought shelves
The main benefit of DIY shelves is that you can build them to fit your space and vision exactly. With store bought shelves, you are limited to the predetermined, standard sizing. With custom builds – anything is possible!
You could always paint or stain store-bought shelves for a custom look, but it is almost always cheaper to build your own shelves.
How thick should wood be for shelves?
You typically want wood that is at least 3/4 of an inch thick for shelves. Anything thinner might sag under the weight. We have used slabs of wood as thick as 3 inches for shelves, but know that this wood is super heavy and will need very strong hardware to hold it up!
What is the cheapest wood to use for shelves?
The cheapest wood to use for shelves would be particle board. It is generally very inexpensive, but not the most attractive option. We have used particle board for attic or garage shelving.
The next cheapest wood would be MDF. This is a decent option and is very smooth and paintable for shelves.
The most expensive wood for shelves would be plywood. Plywood comes in different species of wood – with pine often being the cheapest and hardwoods being more expensive. If you want a wood looking shelf, I highly recommend selecting plywood.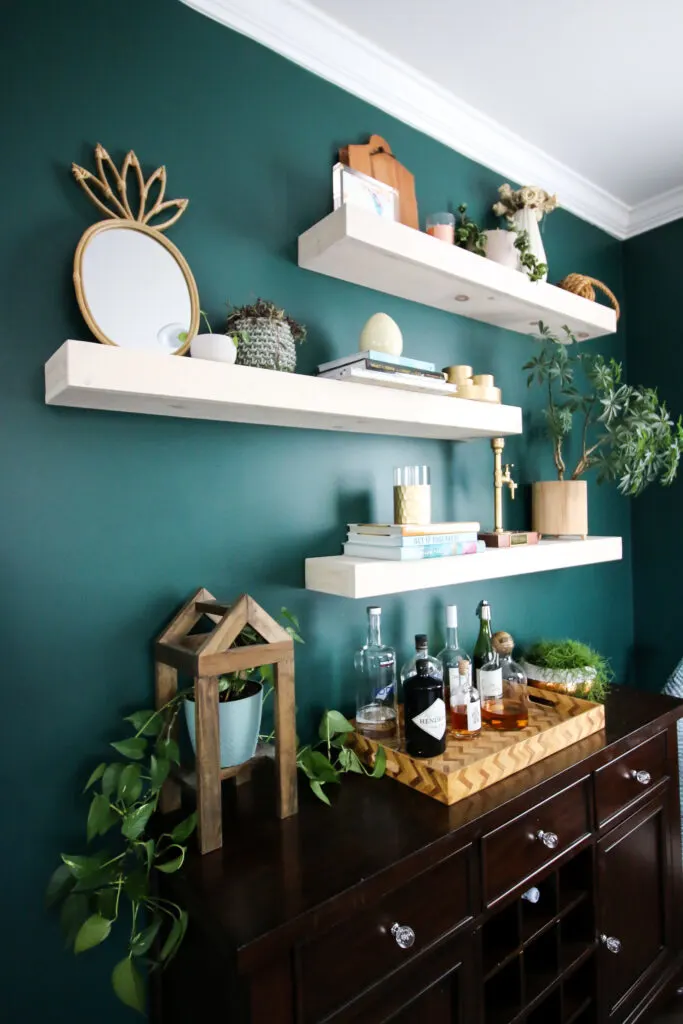 Tips and tricks for building strong and durable shelves
Here are some of my best tips for making sure that your shelves are sturdy!
Use wood that is at least 3/4″ thick to prevent sagging.
Add wood glue to your joints for an ultra tight fit.
Anchor any freestanding shelf to the wall to prevent tipping. This is especially essential if you have small kids!
Use proper hardware – including screws and brackets – so your shelves are ultra secure. Check the rating on any brackets to be sure it can hold the weight you plan to put on it.
Plan your design in advance. Measure the space and draw out your design to best determine how to fit the space and the number of brackets or hardware needed.
Test the strength of your shelves with heavy objects before calling the job complete.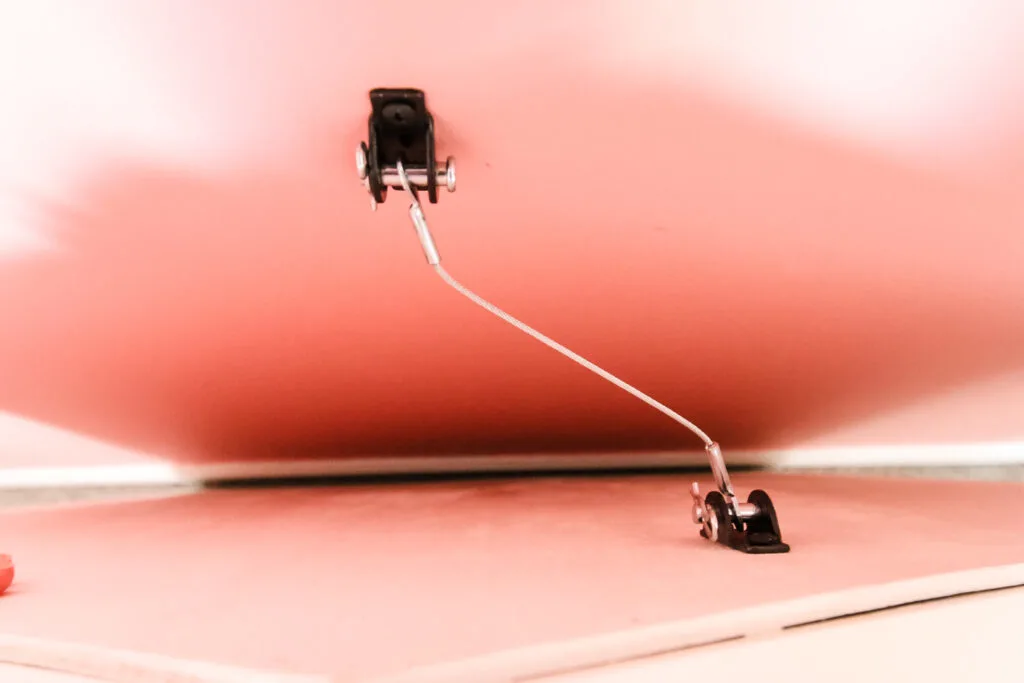 Common mistakes when building shelves
Avoid these common mistakes when building DIY shelves:
Using the wrong materials – thin or flimsy materials can compromise the strength of your shelves. Also remember if you want to paint, stain, or leave the shelves natural. Not all materials like all finishes!
Measuring mistakes – measure twice, then measure a third times. Once you start cutting, it can be hard to go back. Take time to make sure you feel confident in the dimensions of shelves you are going for.
Not using enough brackets – even thick wood can sag over too far of a span. Make sure you add enough brackets that the shelves feel stable and secure.
Not anchoring shelves – unanchored shelves could tip and crush someone. It's super important to anchor your freestanding shelves.
Overloading the shelves – balance your weight across the length of the shelves and be sure your brackets and hardware are rated for the weight you plan to put on them.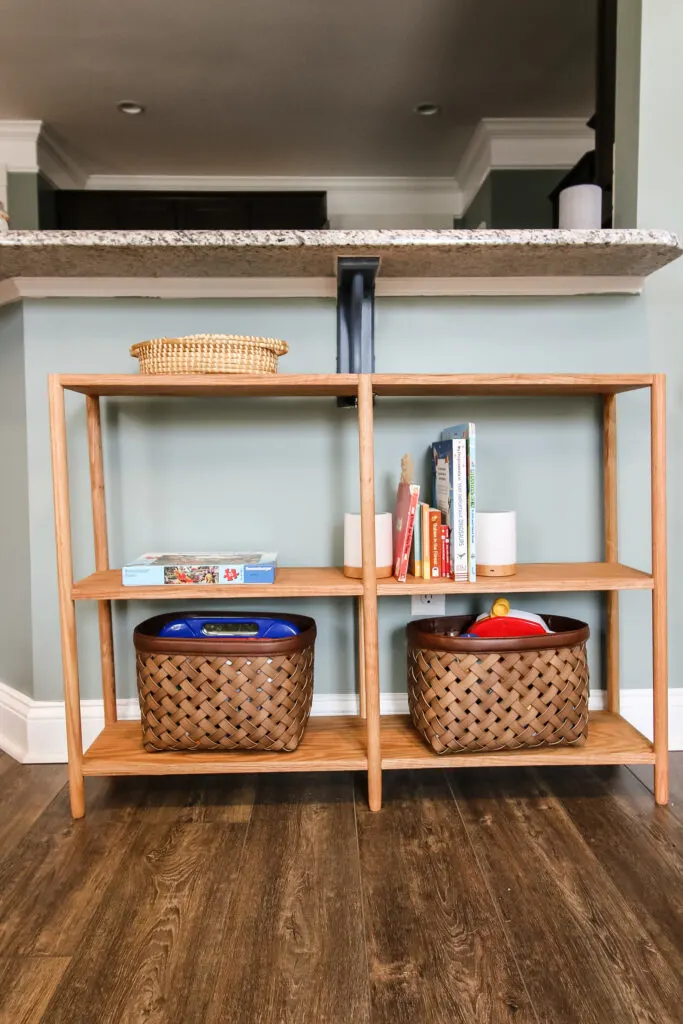 Types of DIY Shelves
There are several types of shelves that you can choose from for your home:
floating shelves
wall shelves
corner shelves
picture ledges
freestanding shelves
ladder shelves
built in shelves
closet shelves
rolling shelves
plant stands
DIY Shelf Ideas
Here are some of my favorite DIY shelving projects!
DIY Shelf Ideas
Here are a TON of different DIY shelf ideas to make your home more organized - and more beautiful!
What are your favorite DIY shelf ideas?