We have so much stuff going on with the Master Closet makeover that you are going to get some bonus posts this week! Today I am sharing the custom shoe shelving that Sean built me. I am so excited to have my shoes off of the floor and out of the way.
We decided that the best place for a shoe shelf in this closet would be on the diagonal wall to the left when you walk in. It is a bit of dead space and we were able to make a shelf 10″ deep without really blocking the access to any of the clothes hanging on that end of the rod.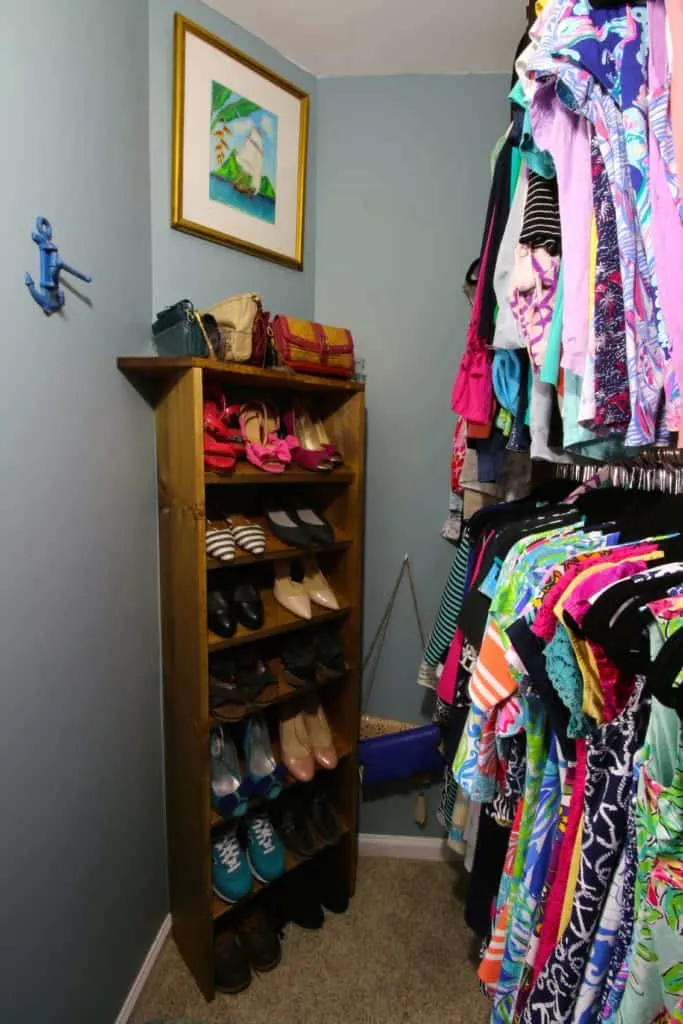 We made the shelving unit 6 shelves high. It is the exact width of that diagonal wall (19 inches). Each shelf is angled which makes the shelves seem shallower than they actually are. Each shelf is capped off with a piece of 1/4″ square trim to keep the shoes from sliding off.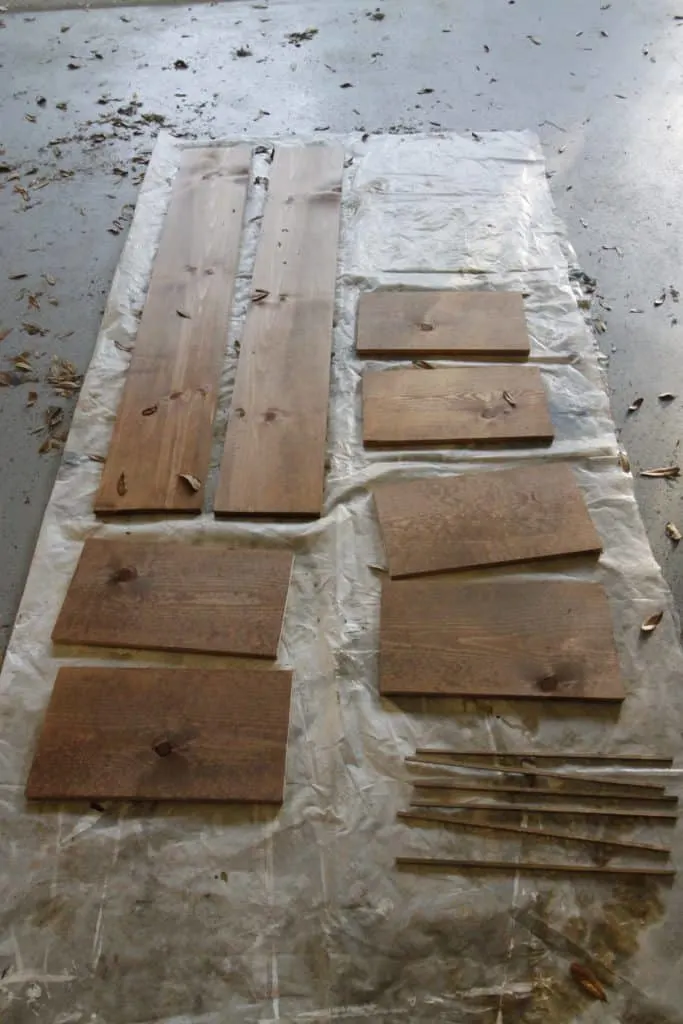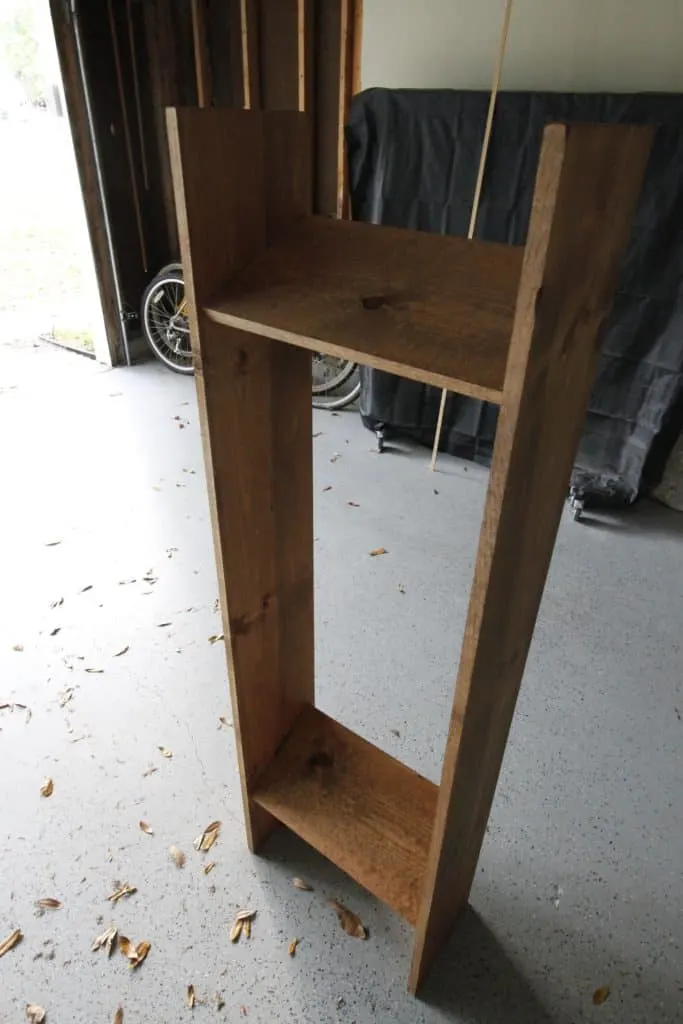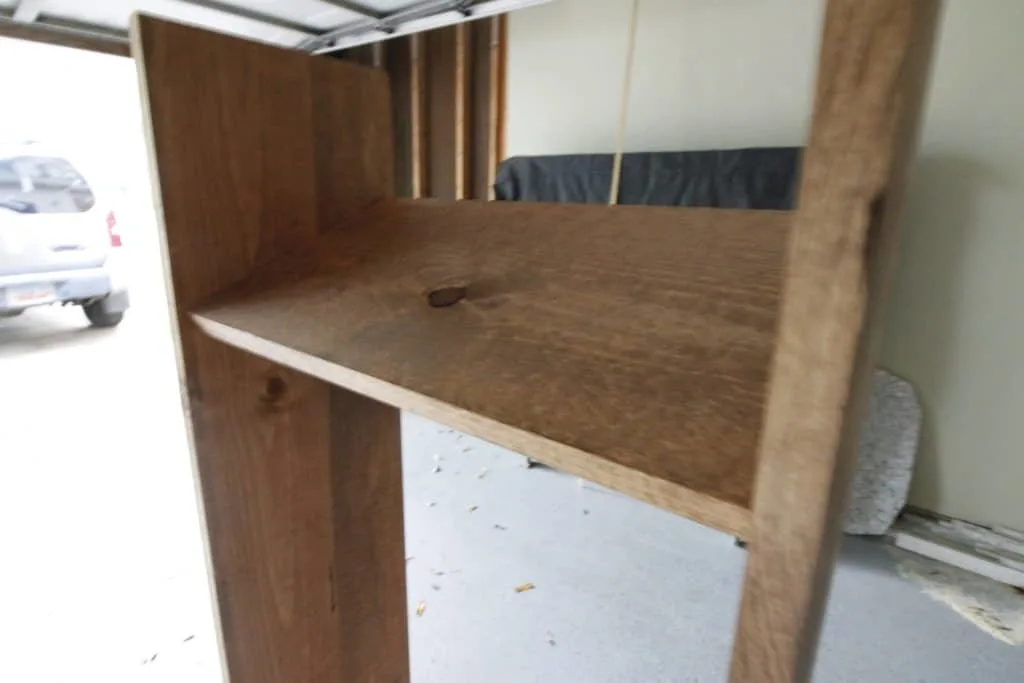 To build it, all Sean did was cut a 10′ long 1×10″ board in half to make two 5′ long pieces. Then, he used another 1×10 to cut six boards that were 17 1/2 inches long. The 17 1/2 plus the 3/4 inch that the two side boards are wide made up 19 inches for the exact length of the wall. After staining, he screwed each small board in between the two long boards at an angle that put them still going from front to back and spaced them evenly across the 5 foot boards.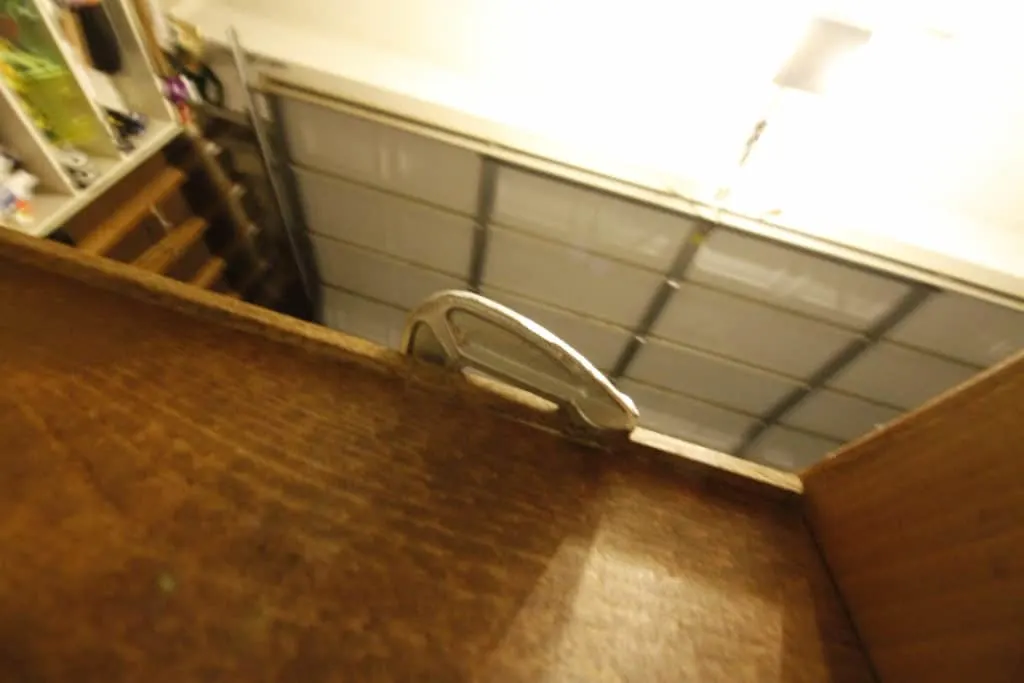 The final part of this was to cut little square dowel and wood glue it to the bottom edge of each slanted board so that shoes could catch and not slide off.
We topped the whole thing with a flat shelf, level to the ground. I had Sean cut this piece in a diamond shape so that it connected all of the way to the wall on either side. This was unnecessary, but makes the piece look more custom and less like a square shoe tower.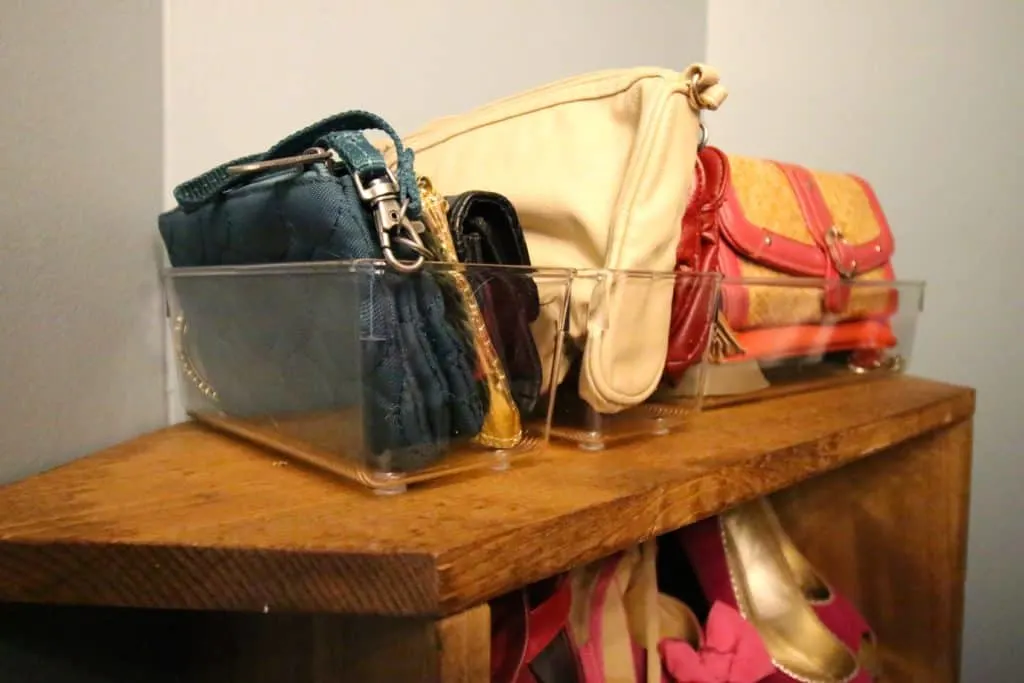 I picked up some clear acrylic bins to store my cross body bags and clutches on top of the shoe shelves. It is great to have them put away but still easily accessible.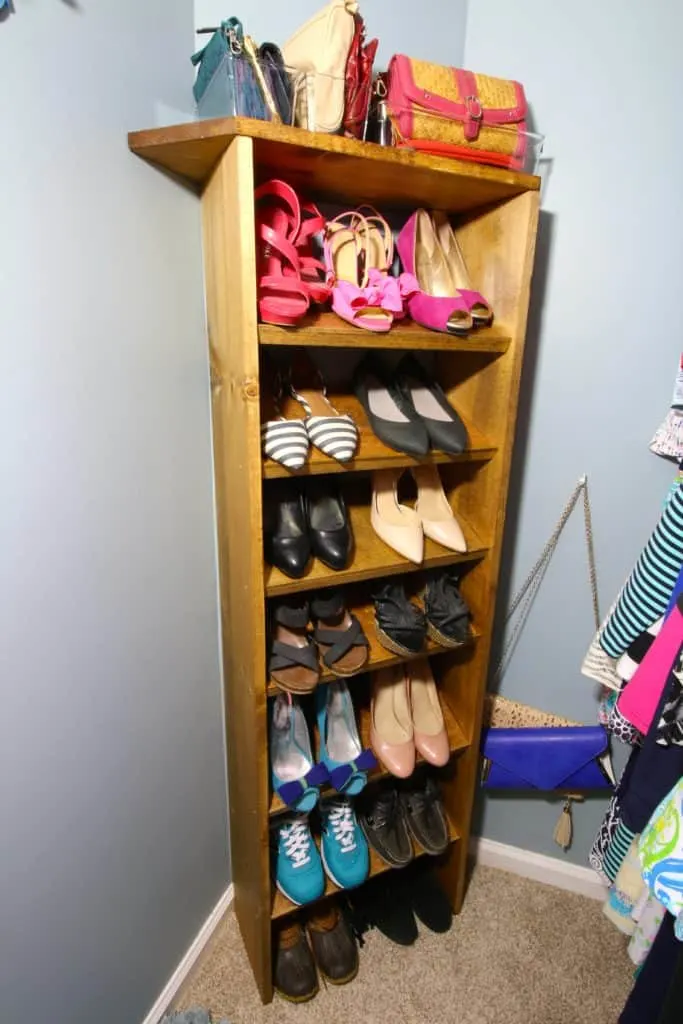 I am so excited with how this space is wrapping up and can't wait to share more details with you this week!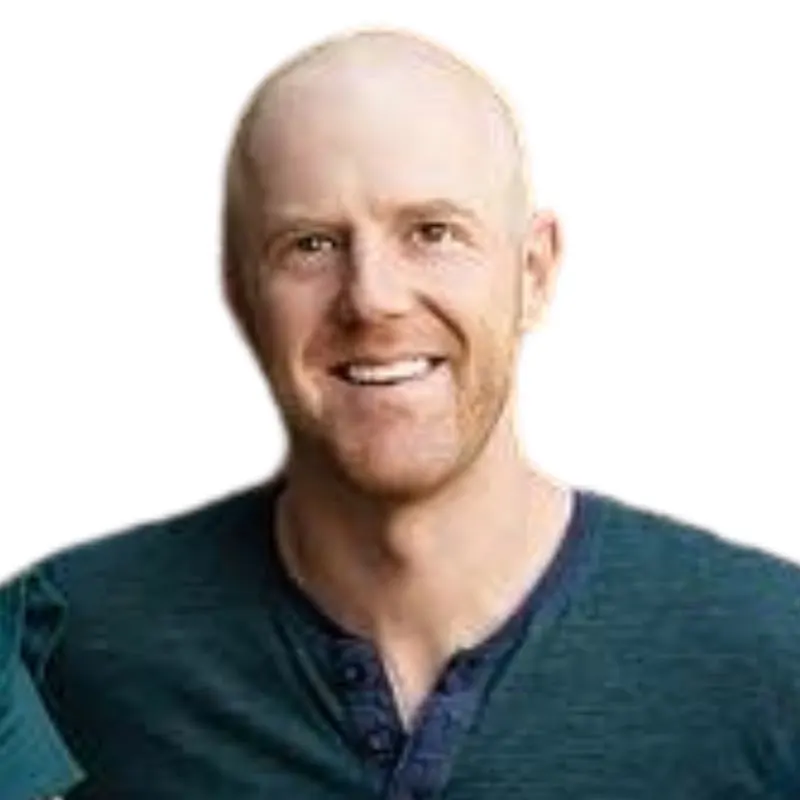 Hey there, I'm Sean, the woodworking enthusiast and builder behind CharlestonCrafted.com! Since 2012, I've been sharing the magic of turning raw materials into beautiful creations. I love teaching others the art and satisfaction of woodworking and DIY. I try to inspire fellow crafters to make something extraordinary out of nothing at all.