We're almost wrapped up with our $100 Room Challenge and today we're bringing you the project that took up the most of that budget. We added some DIY nautical rope shelving to both store practical items and house pretty decor. We have been contemplating this idea for somewhere in our house for a few months now and this was the PERFECT opportunity for it.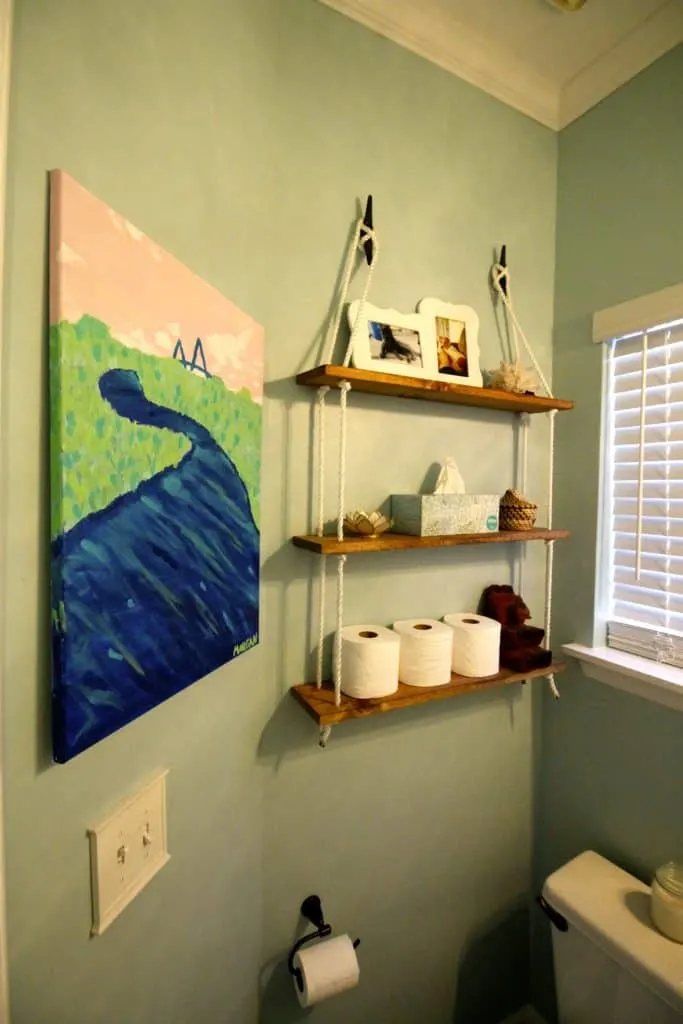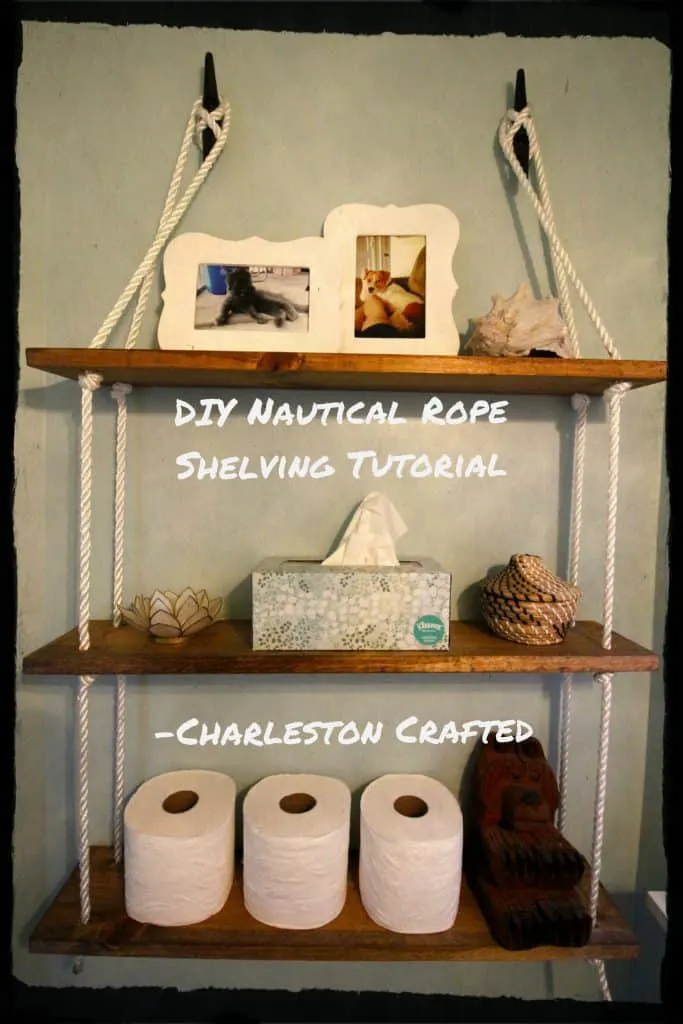 This project is super easy and adds a great coastal/nautical touch to your home. based on the measurements of the wall we wanted to hang the shelves on, we needed four supplies:
Two deck cleats: $2.60 x 2
6 foot 1×4 board: $12.50
25 feet white nylon rope: $8
Total Cost: $25.70
That's it. We started by determining the height of the shelves and, therefore, the height of the cleats that would hold them. Then we drilled drywall anchors in to secure the cleats. We actually painted the cleats using our new favorite oil-rubbed bronze spray paint so they would match the rest of the finishes in the bathroom.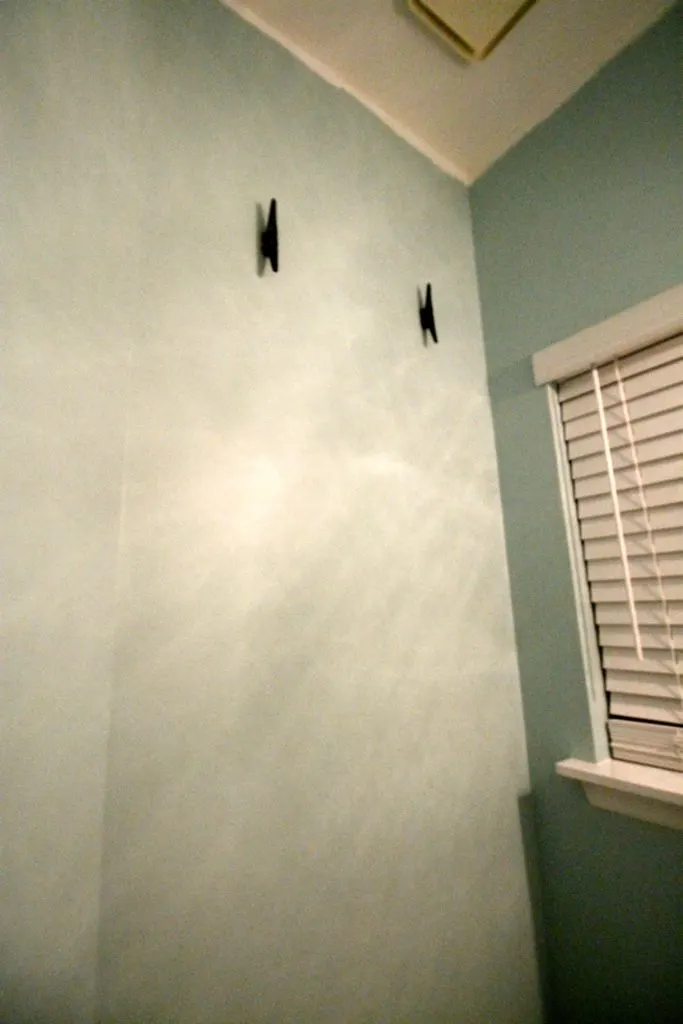 Next, we cut our rope in half and hung each half decoratively around each cleat.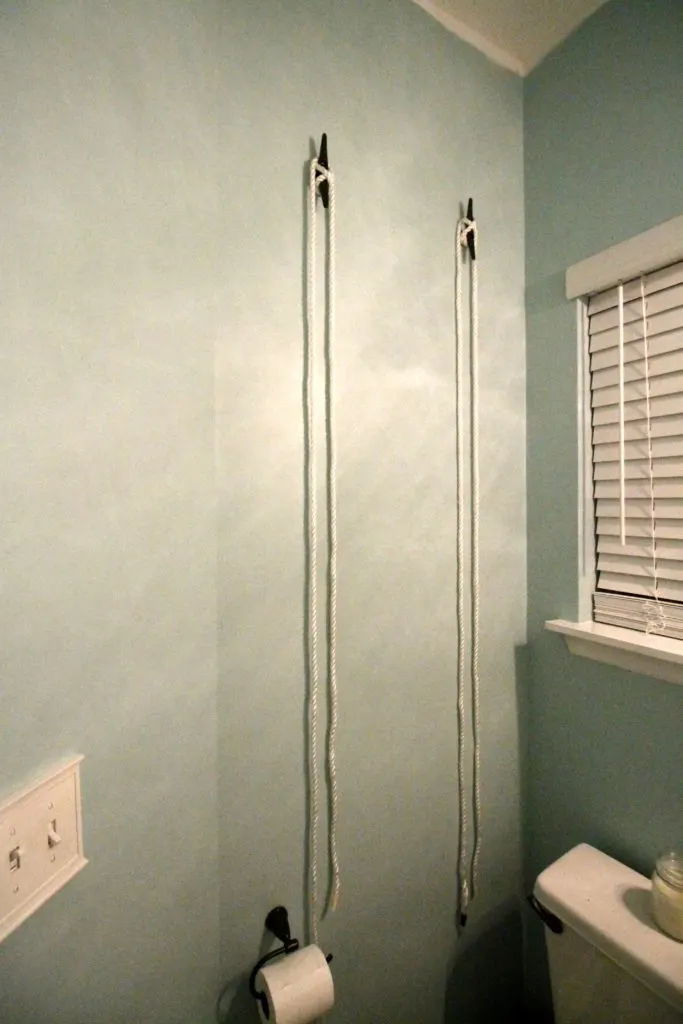 Next up was hanging the boards. The boards we cut three equally sized pieces, sanded, stained and drilled four 1/2 inch holes in the corners. We threaded the four hanging ends of rope through the four holes and tied a single knot under each so that the shelf was level.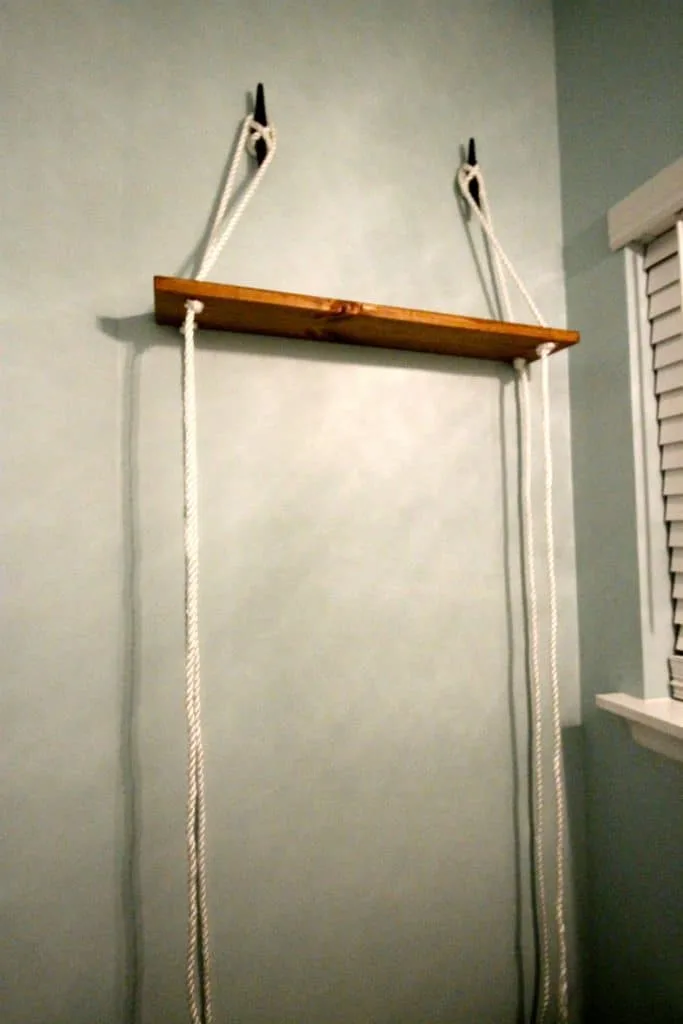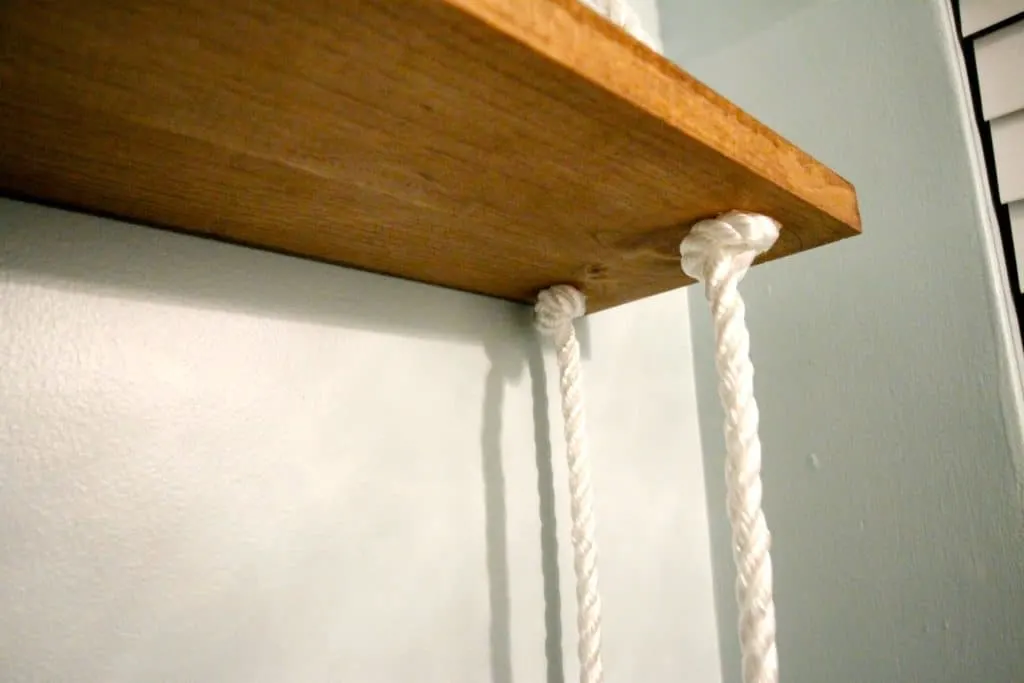 Then we continued that same thing with the next two shelves.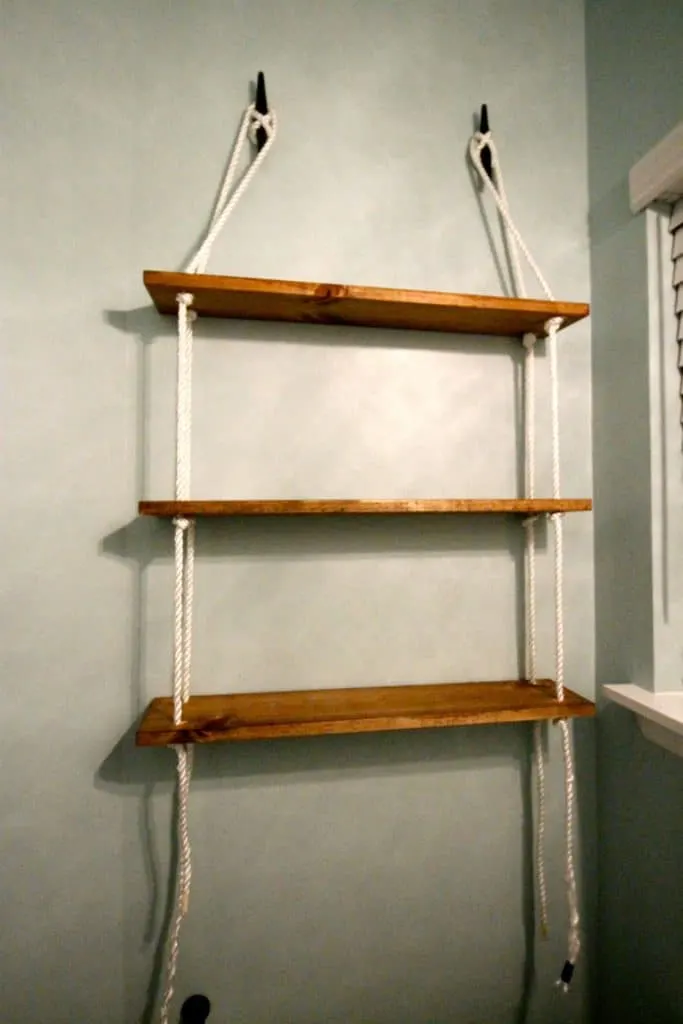 To finish it off, we wound a thin piece of string around each rope end a few times to tie it off and keep the rope from fraying. We guaranteed that wouldn't happen by using a lighter to melt the ends together.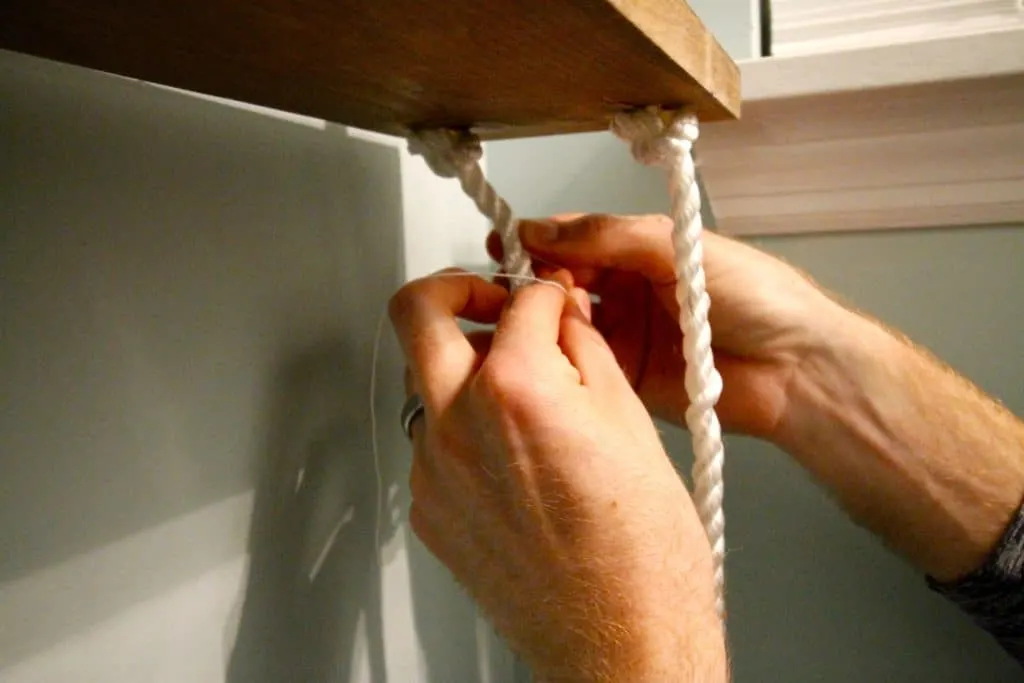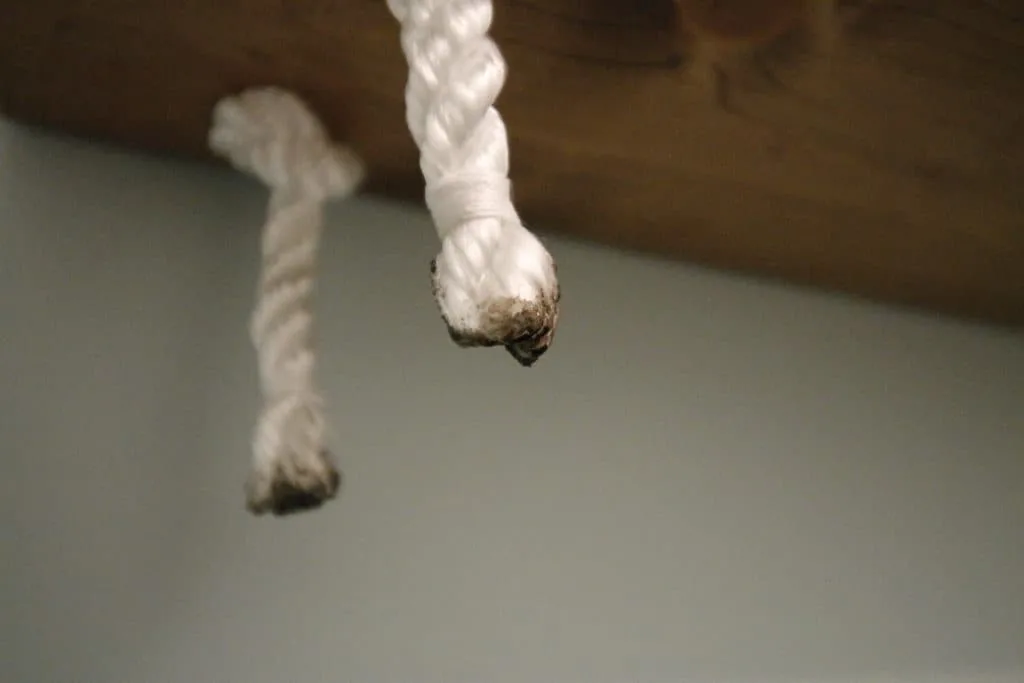 The last step was to style the shelves with a good mix of practical items and decor.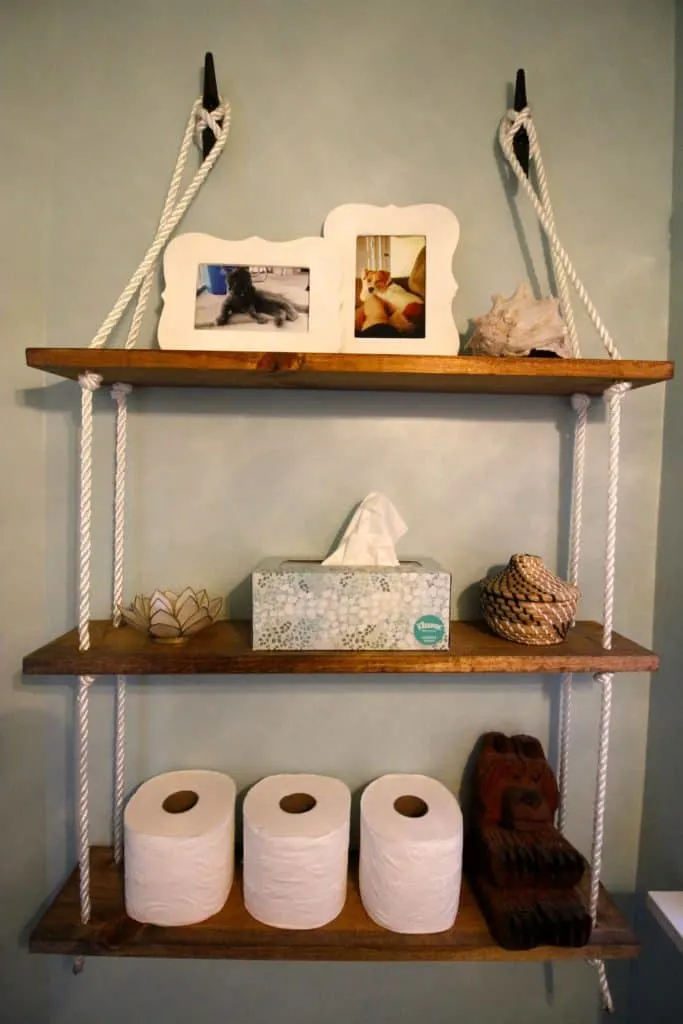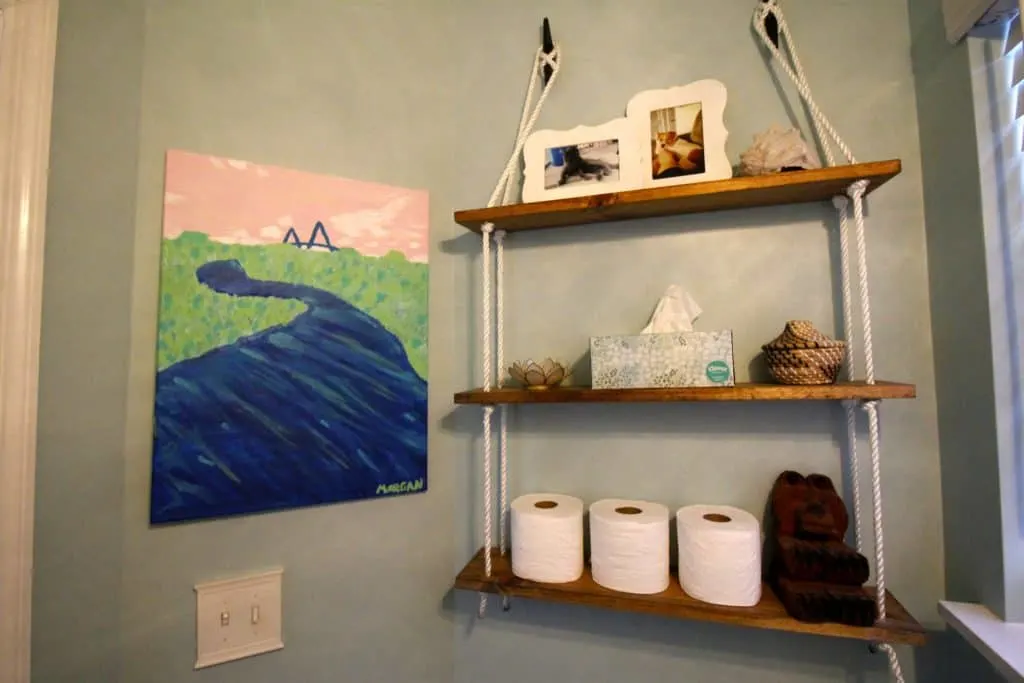 We absolutely love how these shelves turned out. They were super simple and cheap and really turn into a statement piece for our bathroom. Plus, they work great for storage because the room is so small and has very little floor space, so this was a great solution and would work well for you too!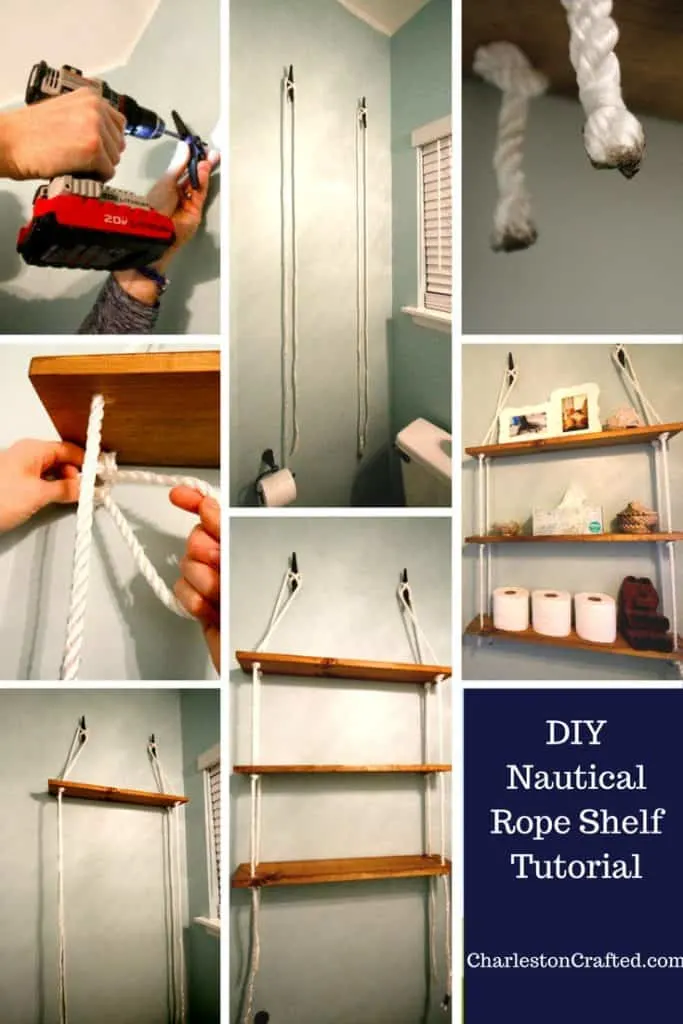 Be sure to click over and check out the other participants in the $100 Challenge:
[inlinkz_linkup id=704508 mode=1]