We are really into extending things and making them look bigger. We nailed it when we extended our fireplace to the ceiling and made the room look so much taller.
We also just extended our lower kitchen cabinets by adding open shelving and a tilt out trash can. But the newest thing we did was extend our upper kitchen cabinets to the ceiling using one piece of wood.
Be sure to check out the final results of our DIY coastal kitchen renovation!
How to extend kitchen cabinets to the ceiling
This project is easy to do. We were extending the crown molding into the kitchen that we put up in the rest of our first floor and wanted to take the time to add height instead of just running the crown molding behind the cabinets.
It's simple. I got a six foot 1×12 board and cut it into four 12 inch sections.
Using L-brackets and a nail gun we attached them to the top of the cabinets and the wall.
Then, we ran the crown molding around the front of these and shot nails into the boards to make it look like they were part of the cabinets.
Then we painted the inside and out the same color as the cabinets and voila they all look like one.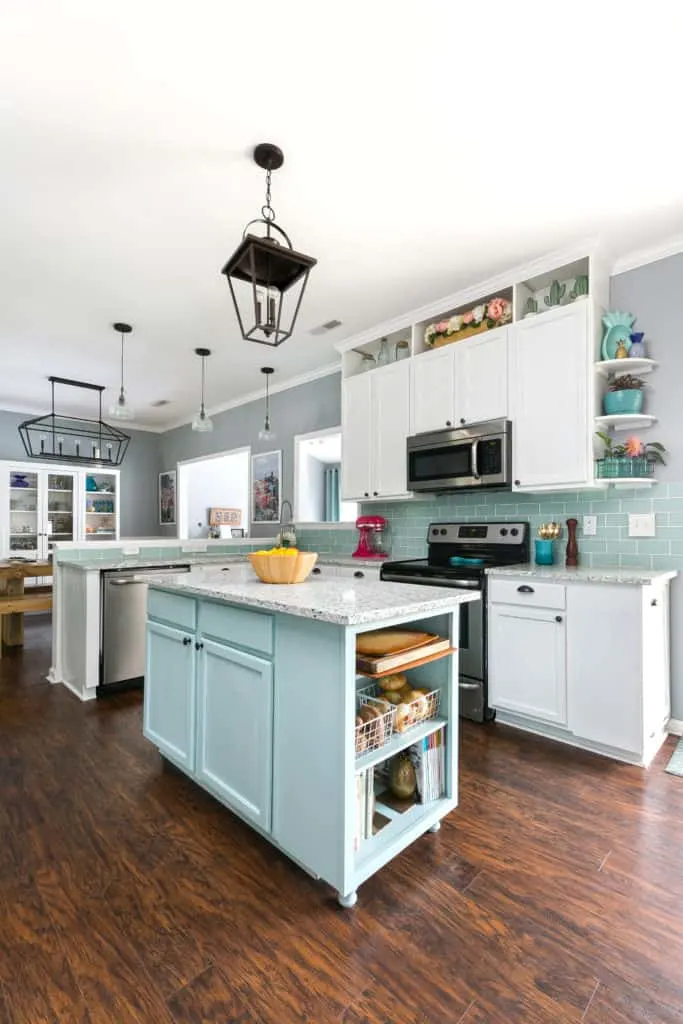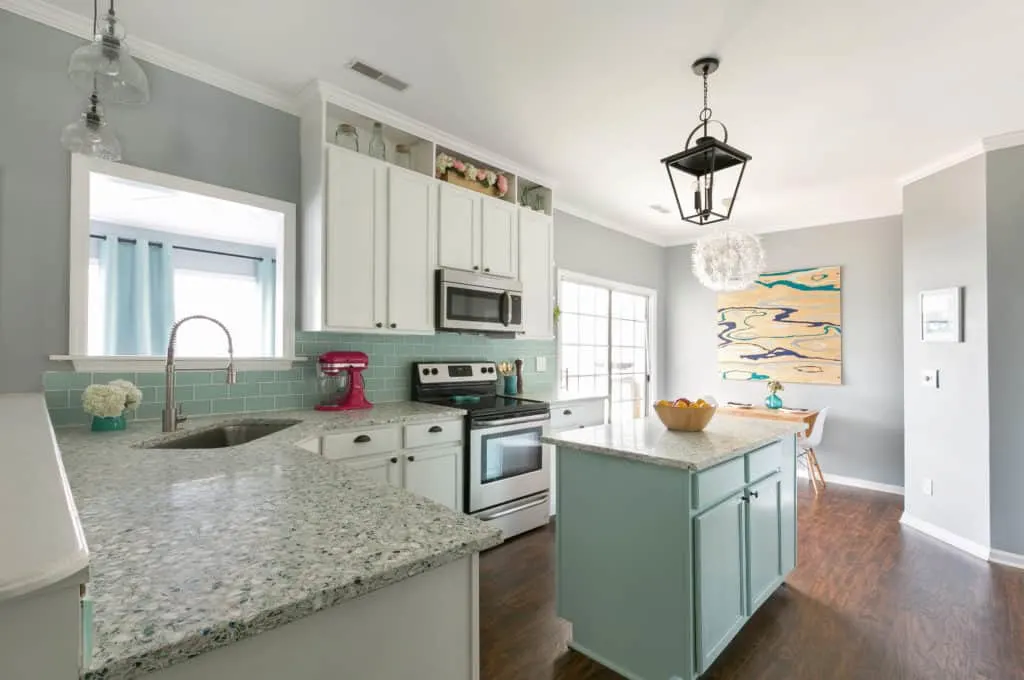 Now the cabinets look SO TALL and it makes it feel like we have so much more height in our kitchen!
A lot of people have asked us for advice on how to decorate over your kitchen cabinets – honestly, I think that extending the cabinets to the ceiling looks much nicer than filling the gap with fake plants!
I hope that we were able to show you how easy it is to extend your kitchen cabinets to the ceiling.
Be sure the check out some of our other most popular projects and get inspired!