If you are looking for the perfect white wood stain color for your DIY furniture project, here are the 3 biggest options on the market tested on 7 types of wood each!
It's no secret that we love building things out of wood.
A major part of any woodworking or furniture flip project is selecting the finish for your wood.
It's pretty popular to paint or stain furniture white.
In fact, since we moved, almost every furniture project has been stained white!
You can see some of our white stained furniture here:
White wood stain is tricky because you want it to lighten up the wood without covering up the wood grain. It's a delicate balance.
Today I am rounding up the 3 different white stains in our arsenal so you can see how they each look on 7 species of wood!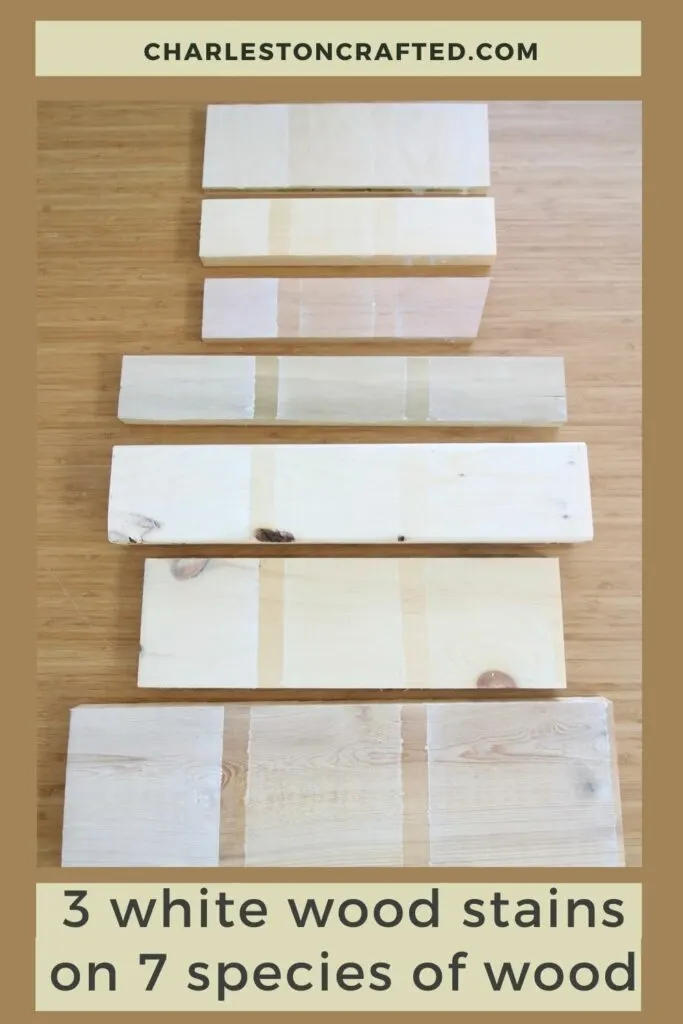 The best white wood stains
The three white wood stains that we are sharing are:
We are sharing these because they are all slightly different and all great in their own ways.
Plus, they are easy to find. Varathane is carried at Home Depot and Minwax is at Lowes. So, if you have those two stores, these are basically all of your white wood stain options.
We tested each of these wood stains on 7 different types of woods so you can see how it might look on your project:
Poplar
Oak
Cypress
White wood
Pine
Birch plywood
Standard 2×4
Click here to read about how we tested ten different wood stains on 5 species of wood each!
Varathane White Wash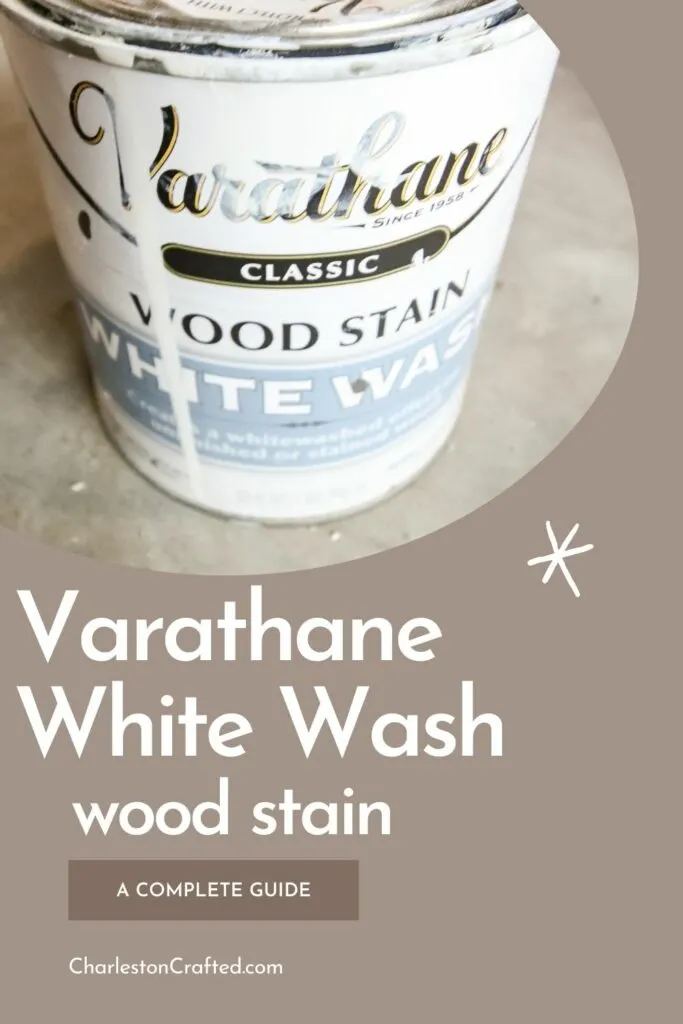 White Wash is the most opaque of the options that I sampled. It definitely has the thickest, whitest application of any of these stains.
The white is a bright white tone and it can start to cover up some of the wood grain if you let it get too thick or dark.
Read my complete guide to Varathane White Wash here!
Minwax Simply White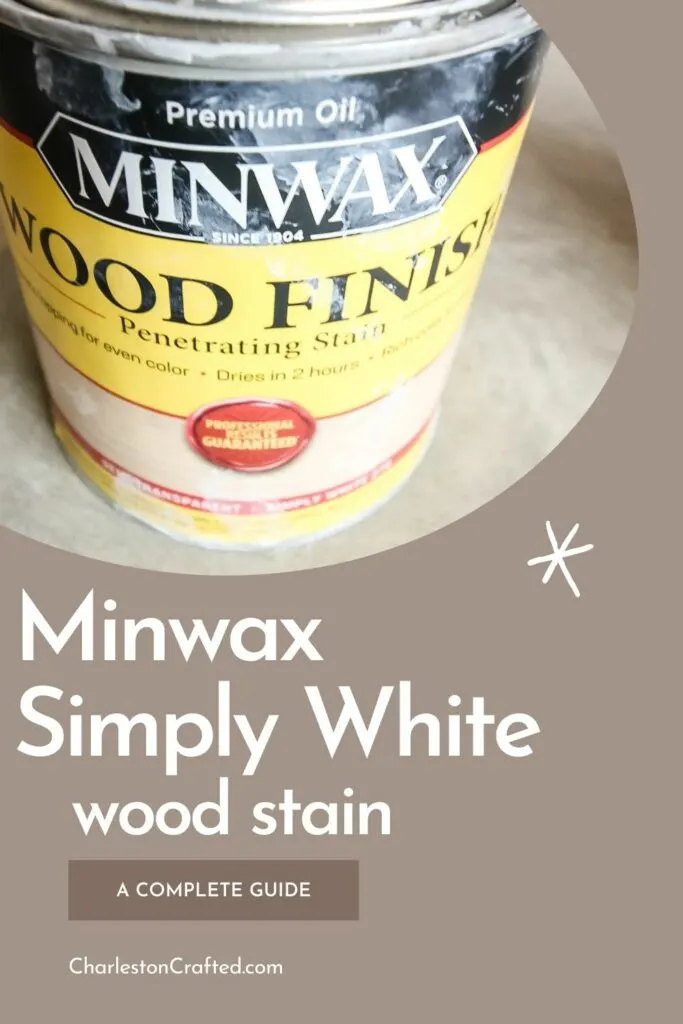 Simply White is a much lighter white wood stain option. It just slightly lightens the wood's natural tone and definitely lets all of the natural grain show through.
This stain also has a completely matte finish with no sheen or gloss to it.
Read my complete guide to Minwax Simply White here!
Varathane Antique White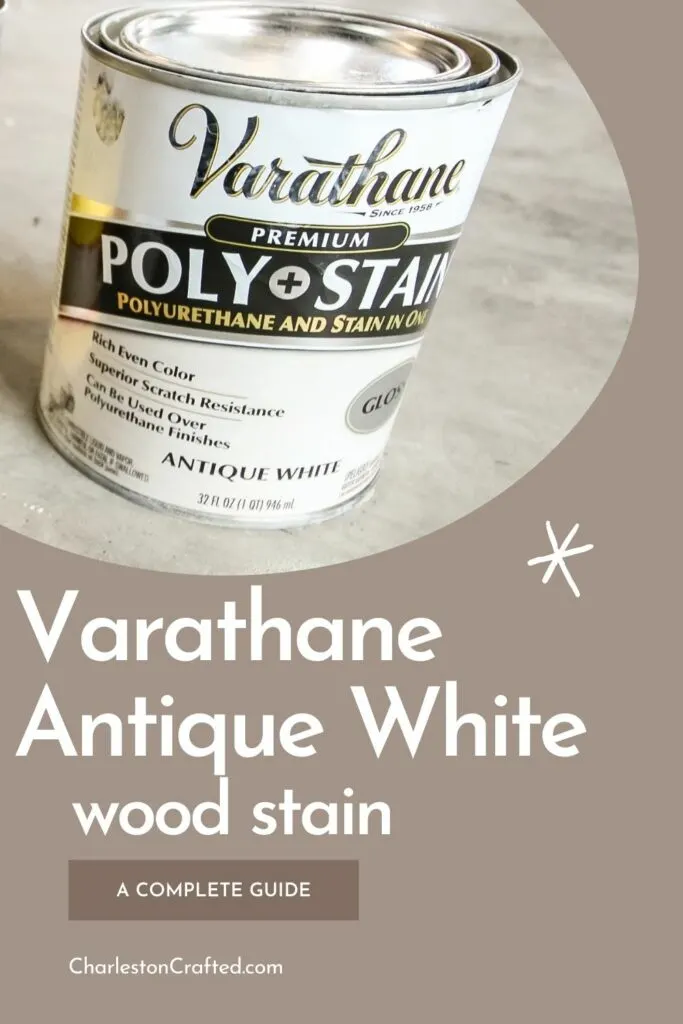 Antique White is also a very light, thin white stain.
It gives just a hint of white and allows the natural grain to shine through.
The main difference between this and Simply White is that this has a glossier finish, I assume due to the built in polyeurathane.
I know some people hate a glossy finish and this one is definitely noticeable!
Read my complete guide to Varathane Antique White here!
Simply White and Antique White are almost exact dupes for each other and could easily be used interchangeably!
White Stains on each type of wood
Here's a snap of these white wood stains on each type of wood.
I left them on one board each to help keep the grain as consistent as possible.
You can see strips of the raw wood (from where I applied painter's tape) between each swatch.
These are unedited photos taken in indirect natural light.
From left to right: Varathane White Wash, Minwax Simply White, Varathane Antique White
Poplar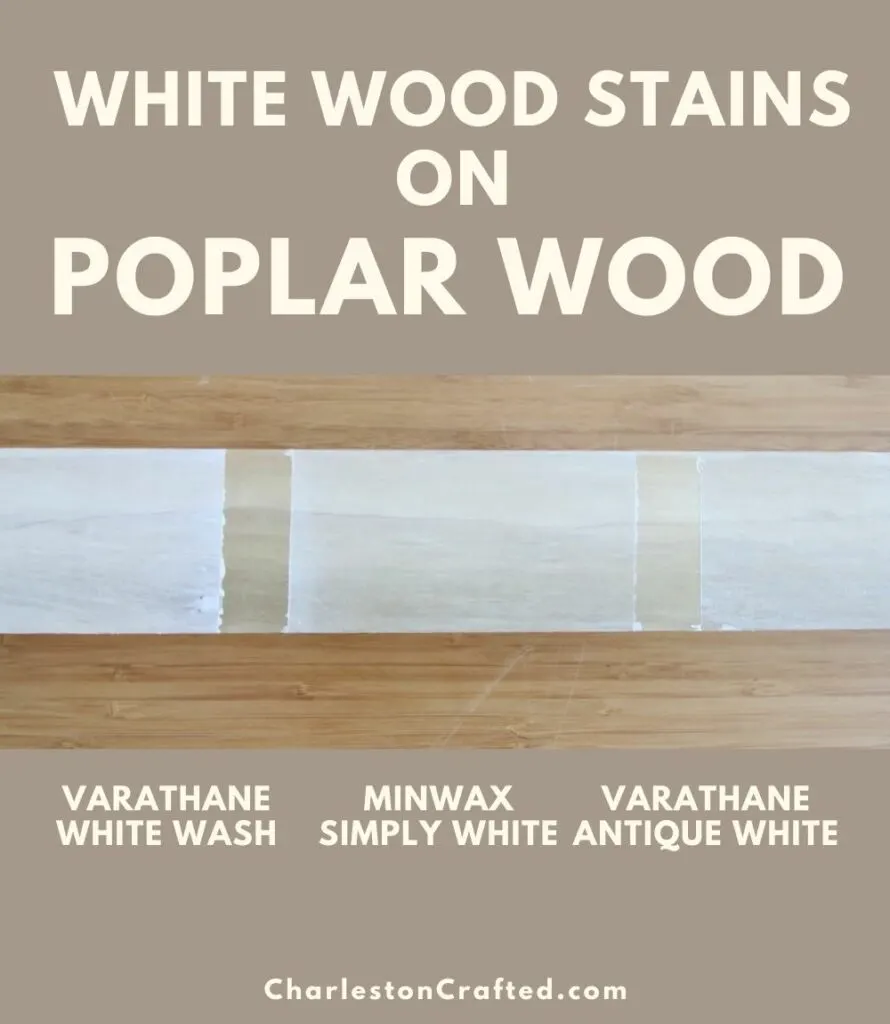 Poplar has naturally green undertones. A white stain will tone those down.
All three of these stains look good, but white wash covers the grain more. Depending on your desired result, that could be good or bad.
Oak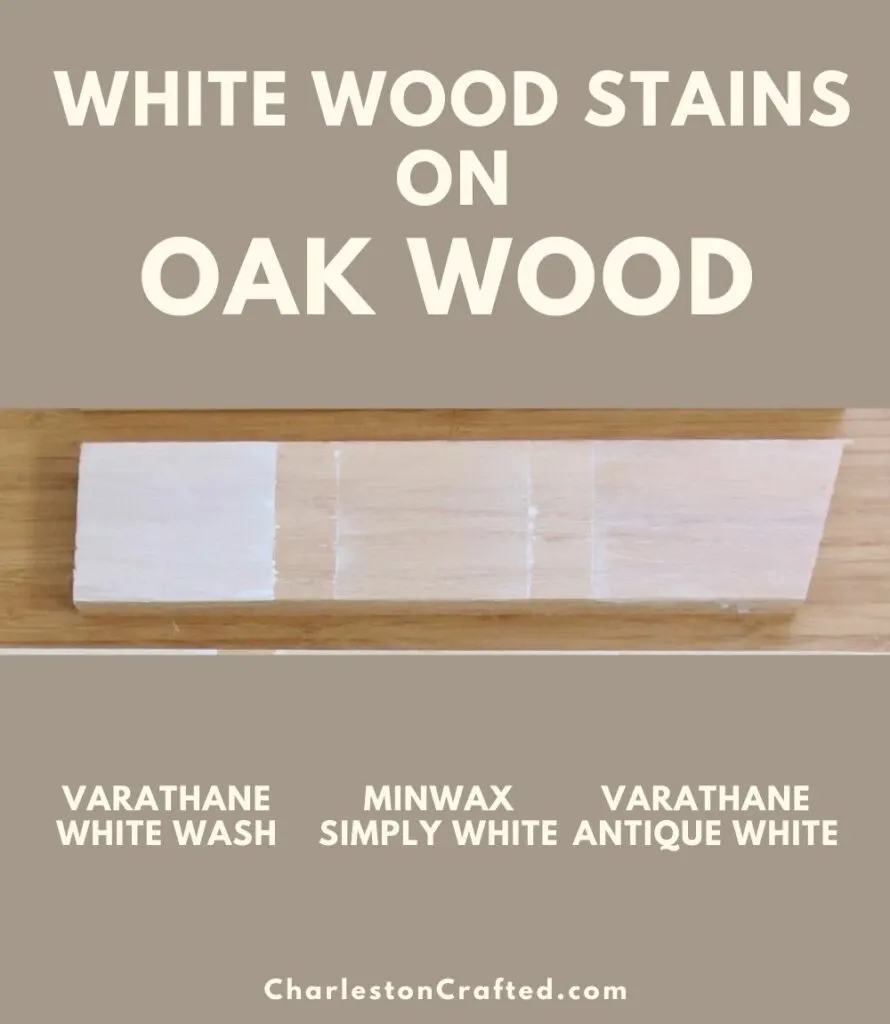 Red oak is a slightly darker wood with natural red undertones.
I would NEVER use white wash on oak. It's expensive and beautiful and white wash covers it up too much.
Be sure to check out all of the best wood stains on oak!
Cypress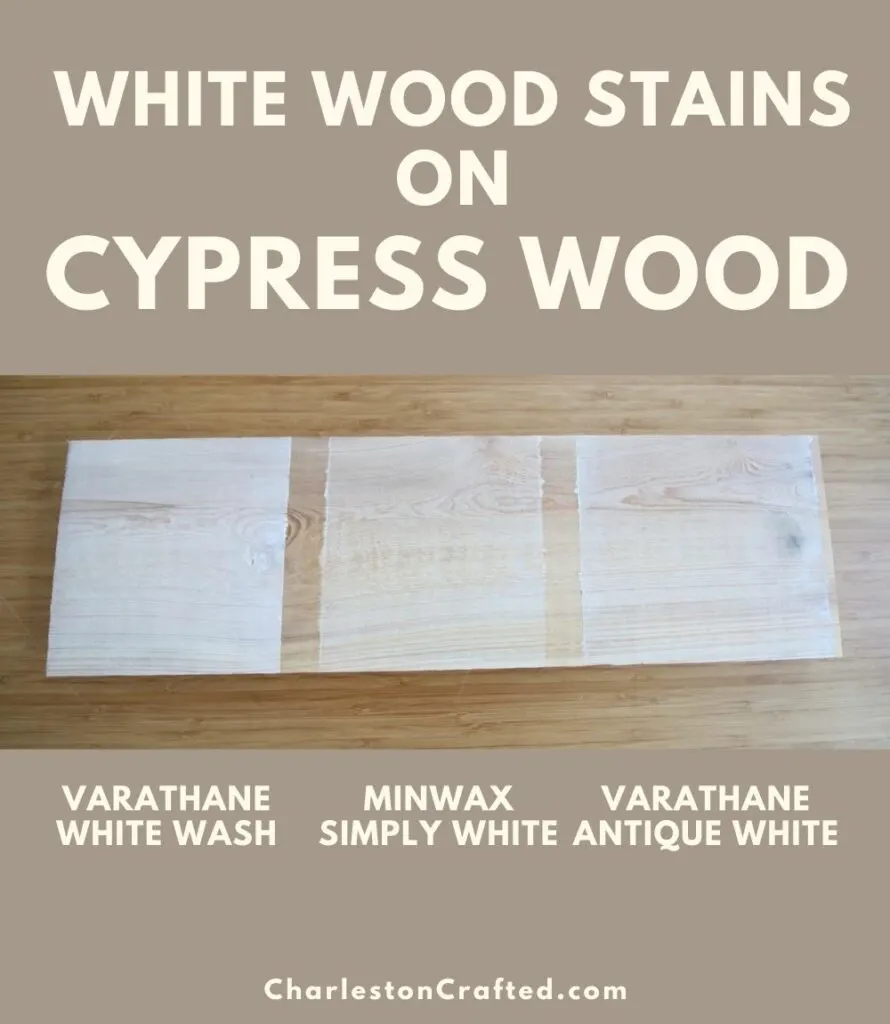 Cypress is a naturally red toned wood. White stain tones that down.
White wash really covers up most of the wood and just lets a bit of grain pop thru.
Simply White and Antique White slightly tone down the red tones while still letting it look like cypress.
If you are using cypress simply for it's natural water repellant properties, white wash is fine, but I'd stick to the two lighter stains for this one.
White wood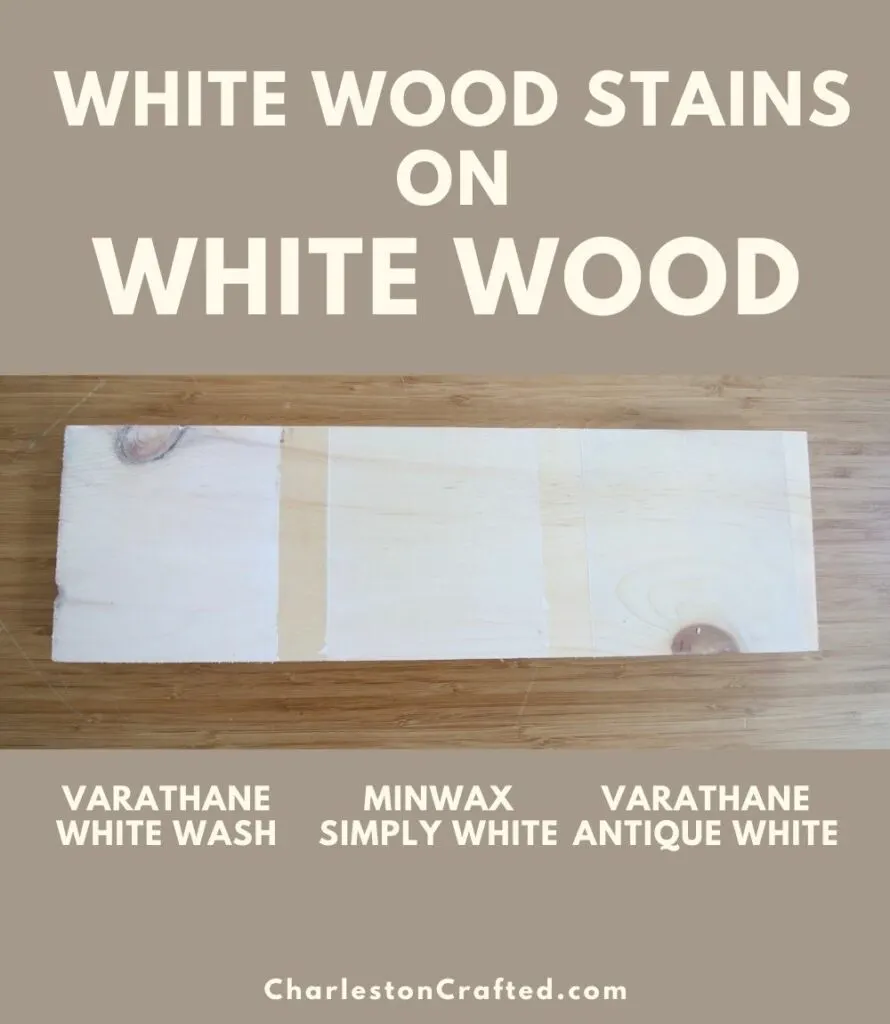 White wood is really light with a slight yellow tone and dark brown knots.
Honestly, Antique white barely shows up, it's a no here.
Simply white shows up ever so slightly more and is ok if you just want to tone down the yellow.
If you want it to really look white, white wash it, but the knots will still be very pronounced!
Pine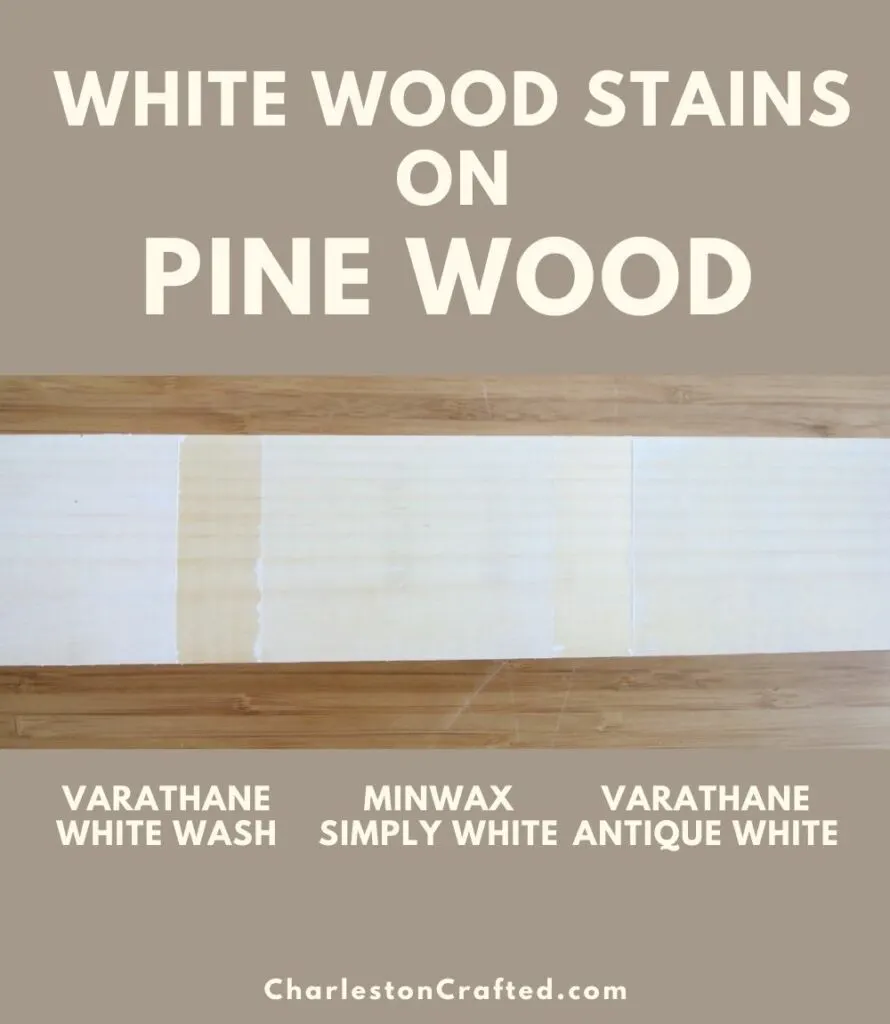 Pine is another light yellow wood but with golden grain lines. White wash really covers it with only a little grain showing.
The other two stains are very subtle and just cut down on the yellow tones.
Birch plywood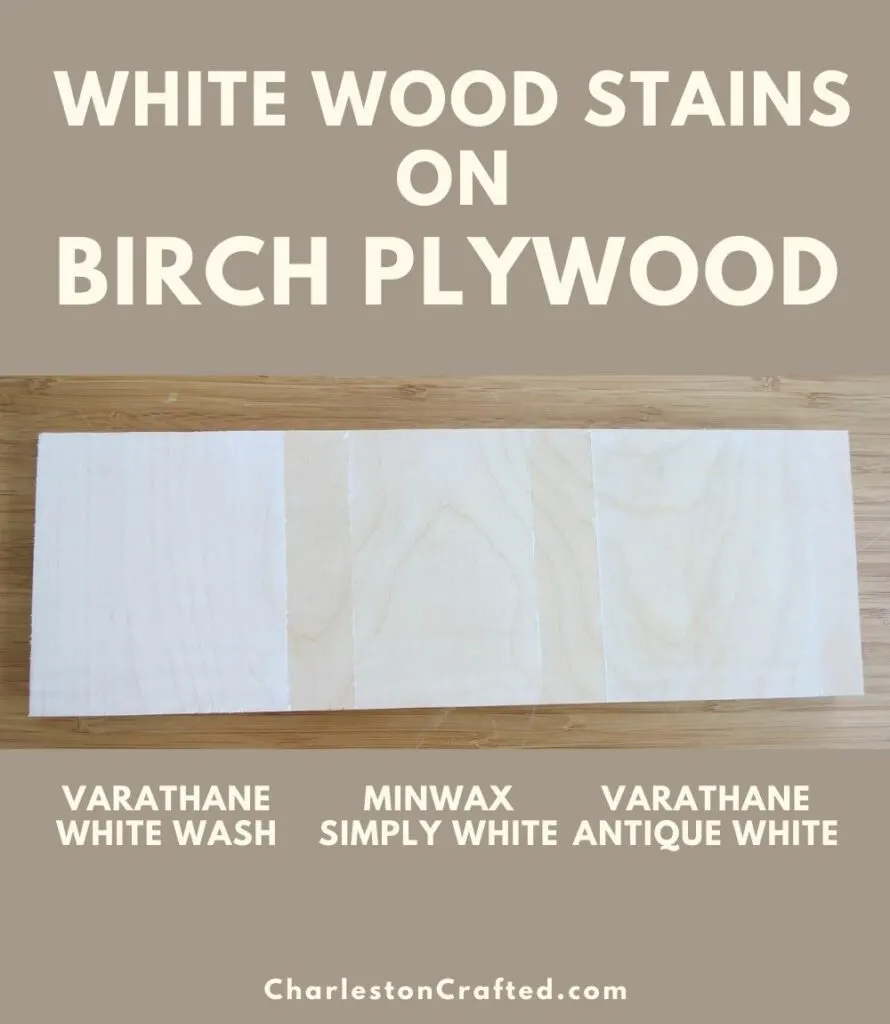 Birch plywood is a light tan color with gorgeous golden grain.
White wash makes the wood appear truly white with a subtle grain.
The other two stains just add a bit of a white filter.
Neither look is wrong, it's just a matter of preference!
Standard 2×4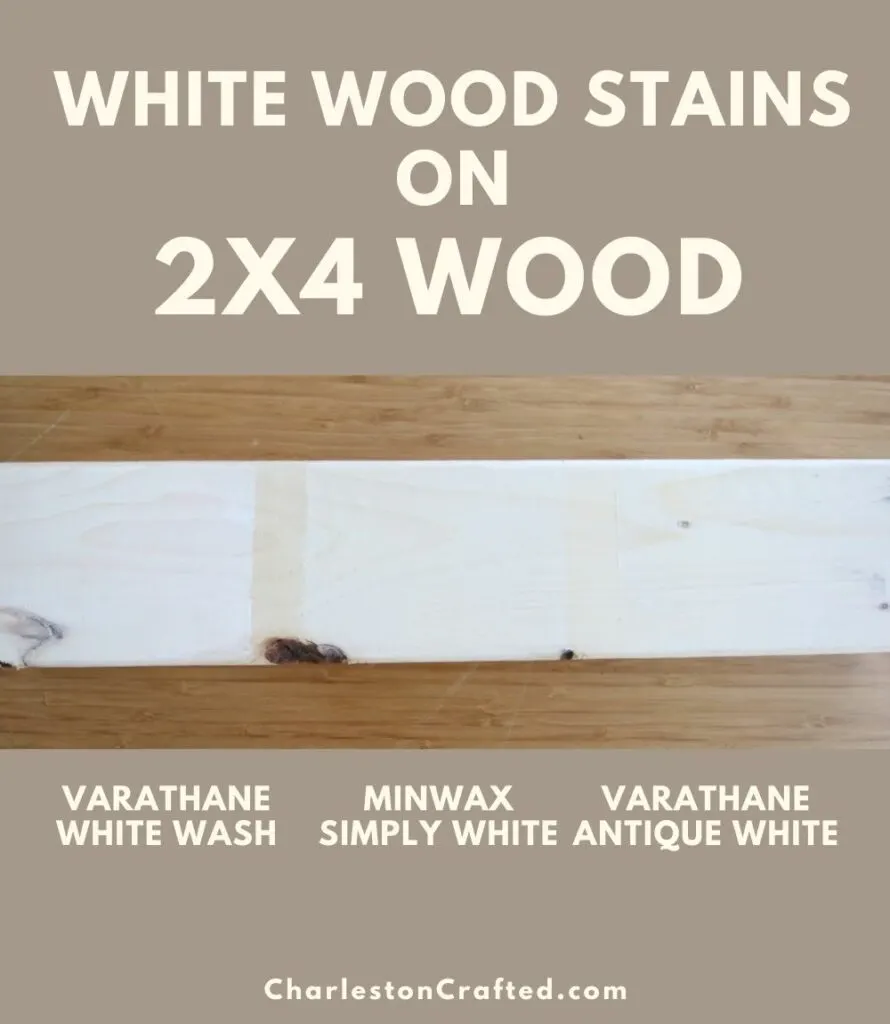 A 2×4 is usually light wood with dark knots.
White wash gives it a white look while still letting the knots appear dark. If you want fuller coverage, you will want to paint.
Simply White and Antique white are very subtle whites that just tone down the yellowyness.
White stain vs. white paint
What is the difference between white stain and white paint?
White paint is totally opaque and covers the wood underneath completely.
White stain will be transparent enough to let the wood grain show through. How transparent it is depends on the stain that you choose and how much stain you apply.
Can I make whitewash with paint + water?
Yes – many people make their own white wash by watering down white paint.
A benefit of that is that you can control exactly how opaque the white wash is.
Also, if you only need a little bit and already have white paint on hand, it's a free option.
However, it can be tricky to mix correctly and it can be nearly impossible to color match if you need to touch something up later.
Pre-mixed white wood stains make it easy and are high quality options for any DIY wood furniture project.
Can I whitewash stained wood?
Yes! It is a popular look to do a dark, more solid wood stain and then top it with a lighter white washed look.
This can lend an antiqued look to furniture and is a cool option if you haven't tried it before.
How do you stain wood white?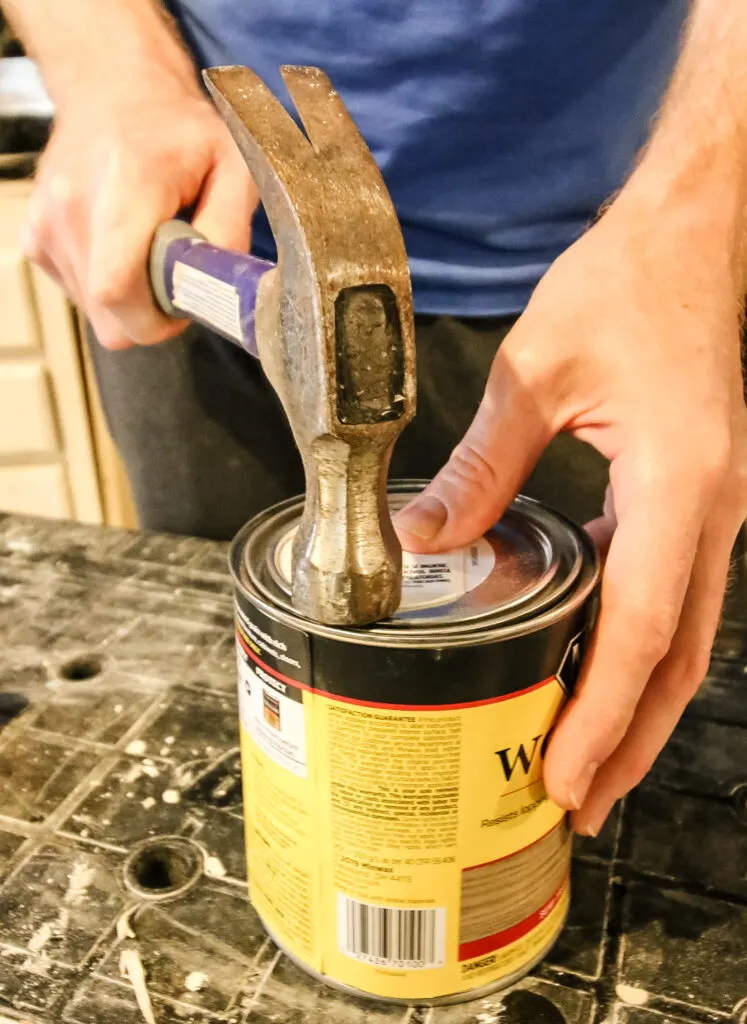 White wood stain is really easy to apply!
It's important to start with clean, sanded wood. Wood straight from the store can have a slight coating on it, so be sure to lightly sand to expose the fresh wood underneath.
You may then apply a wood conditioner if you want to help the stain absorb more evenly.
Wood conditioner is less important with white wood stains compared to dark wood stains, which look splotchy more easily.
Then, apply the stain. I like to use a lint-free cloth and apply in the direction of the woodgrain.
Let sit for five minutes or more and then use a clean cloth to wipe off any excess. Don't forget to check the sides for drips!
Video demonstration
Check out my video showing how to stain wood white and all of these wood stains sampled!