Considering adding a white wash to your wood project? Check out Varathane White Wash – our full review & how this wood stain looks on 7 types of wood!
White is a classic furniture color. It can read farmhouse, coastal, or even modern depending on the piece.
White paint is fine, but white stain lets the natural beauty of the wood grain underneath really shine through.
I was really excited to test out my favorite 3 white wood stain colors on seven types of wood so you can see exactly how they each look!
If you are looking at white wood stains at Lowes or Home Depot, there are basically three choices – read about them here.
Varathane White Wash
Varathane is a brand commonly carried at the Home Depot. So, if you shop there, this will be one of your white wood stain options (Varathane Antique White is the other one!)
Click here to buy Varathane White Wash at the Home Depot.
This stain is designed to be a white wash and not so much a "stain".
Basically, it's a lot thicker and more white than the other two stains that I sampled.
Here is how Varathane White Wash looked on each of seven wood types!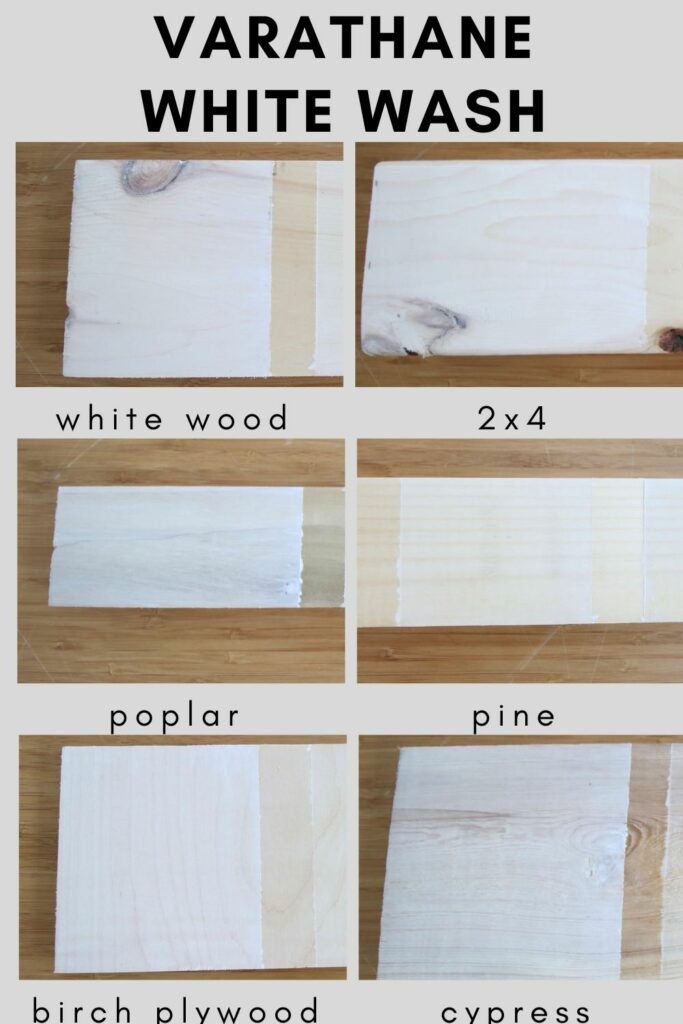 How does Varathane White Wash look on oak?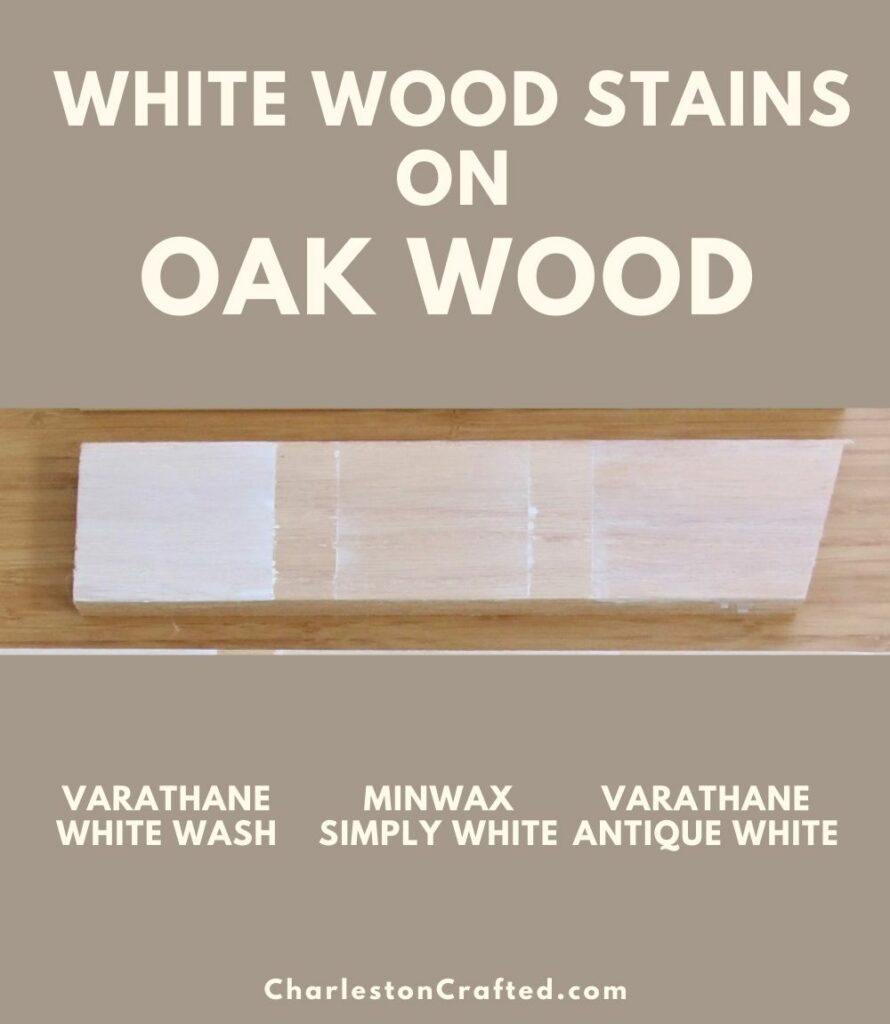 Red oak is a naturally a medium toned red color. Because of this, white wood stains really pop on it.
However, oak is also an expensive wood with really beautiful natural tones and graining.
White Wash covers a lot of that up. Personally, I would never use white wash on oak.
How does Varathane White Wash look on pine?
Pine wood has natural yellow tones with some slightly darker graining.
I actually really like the White Wash on pine. The darker graining shines through but the rest of the wood really turns white.
It's a nice look if you want something almost painted white but for it to still be obvious that it's wood underneath.
How does Varathane White Wash look on poplar?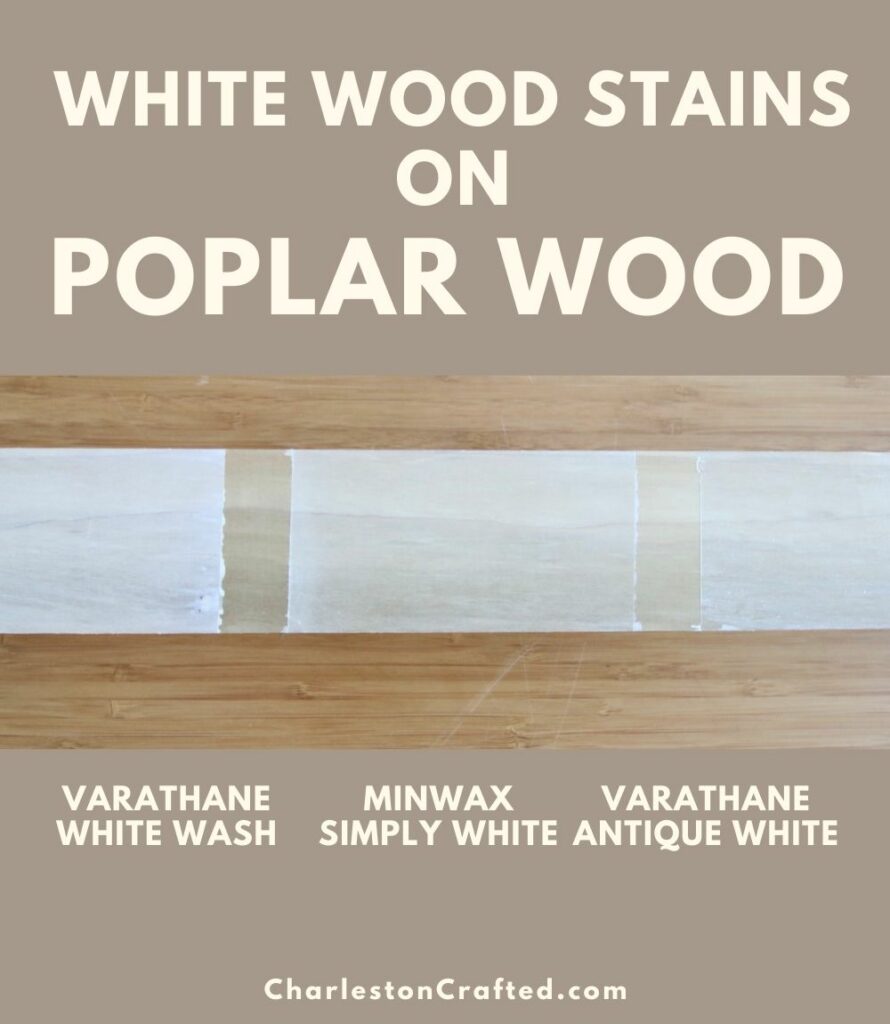 Poplar has natural green tones to it. Adding a white wash completely eliminates those green tones.
If your piece of poplar has really pretty graining, I probably would not give it a white wash as that mostly covers it up.
How does Varathane White Wash look on white wood?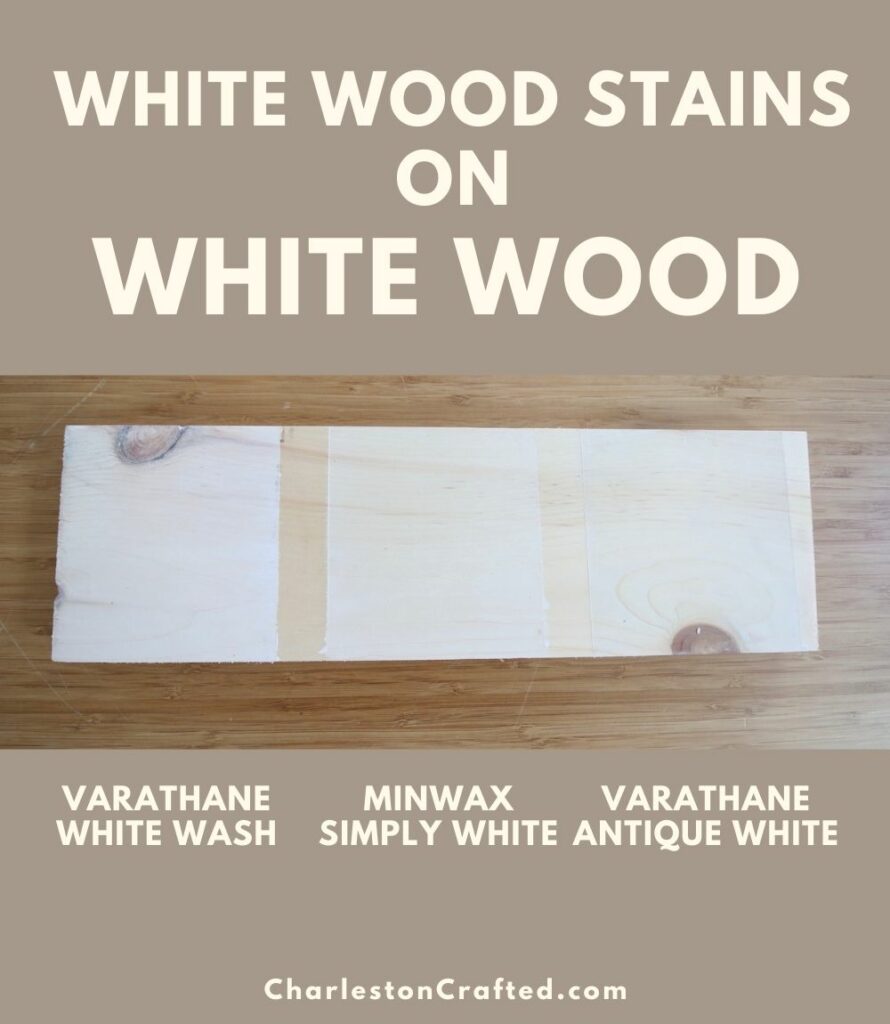 White wood is usually very white with dark knots. It's a cheap wood so I'd have no problem covering it with a white wash.
The wood will look very white but the knots still pop at a pretty dark brown, so if you don't like that you'd be better off painting this wood.
How does Varathane White Wash look on birch plywood?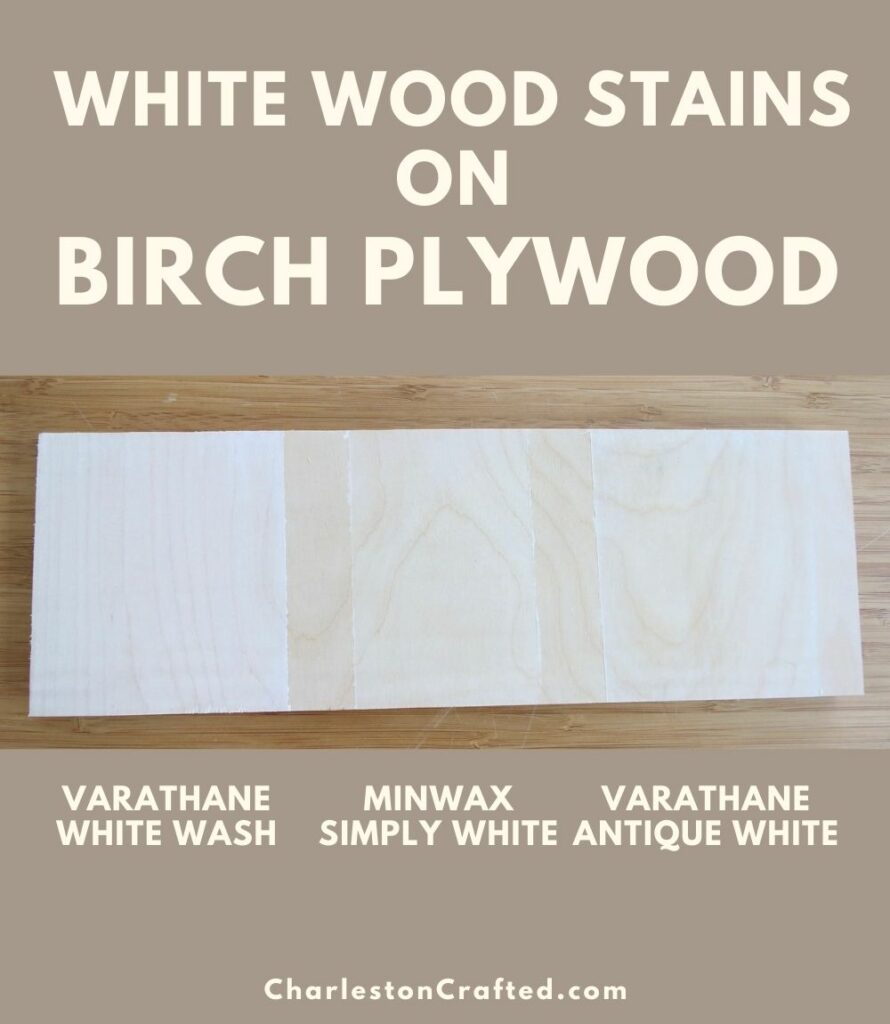 Birch plywood has really light tones and usually gorgeous graining.
White wash lets the grain just barely peek through. Depending on the look you are going for, this could be perfect.
If you want it to look more natural, check out one of the other two white stain options.
How does Varathane White Wash look on cypress?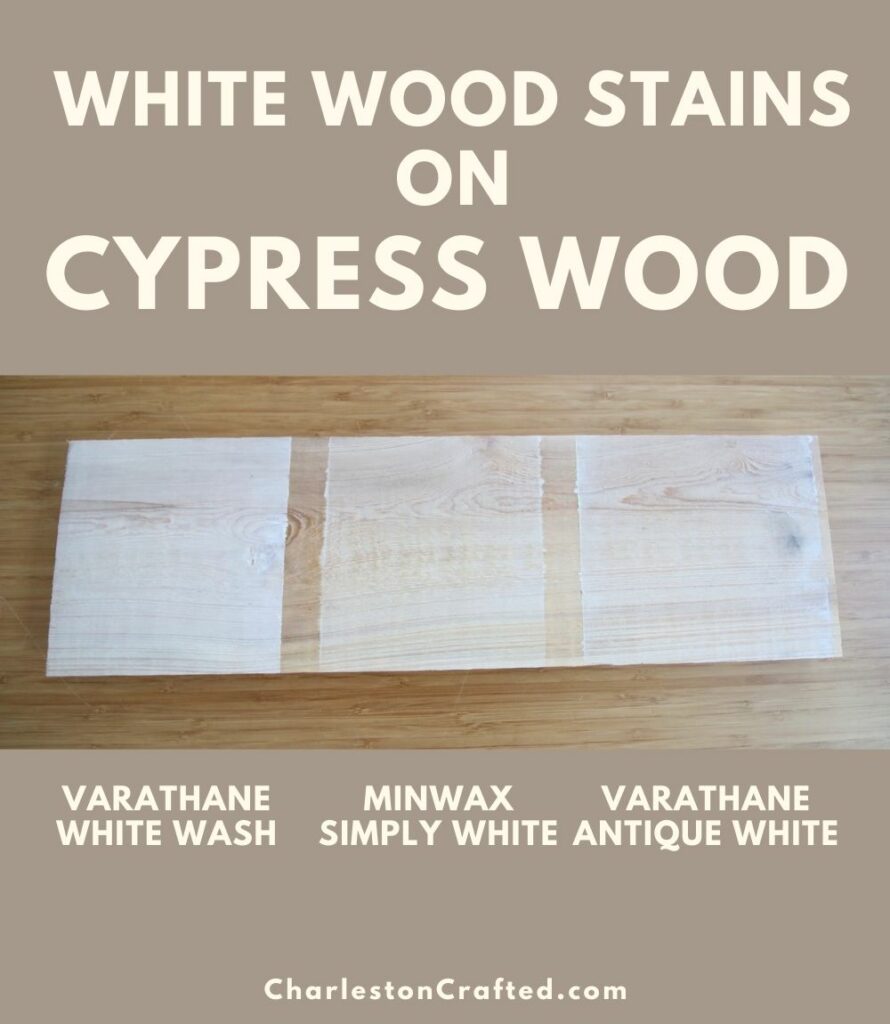 Cypress is a naturally red toned and slightly darker wood. Because of that, the white wash has a big effect on it.
I honestly think cypress is really pretty and wouldn't want to cover up the natural wood this much.
However, if you are just using cypress for it's naturally water repelling properties and don't like how it looks, this could be a good option.
How does Varathane White Wash look on a 2×4?
2x4s are generally light wood with dark brown knots.
This white wash is your best option for giving one a white stain because the two lighter white stain options don't even show up!