Looking for the perfect light wood stain? Here are our favorite white, light gray, light brown, and natural light wood stain colors!
We love building furniture from scratch. But, after all of the work to design and build a wood project, you don't want to mess it up with a wood stain that you don't love.
So, we have made a big effort to test as many of the popular store brand wood stains so that you might get a better idea of how they might look on your builds!
Remember to keep in mind – different types of wood absorb stain differently. Soft woods and hard woods especially take stain differently.
You can see images below of each of these favorite stains tested on different types of wood. Click through to the dedicated posts for each stain to see even more details!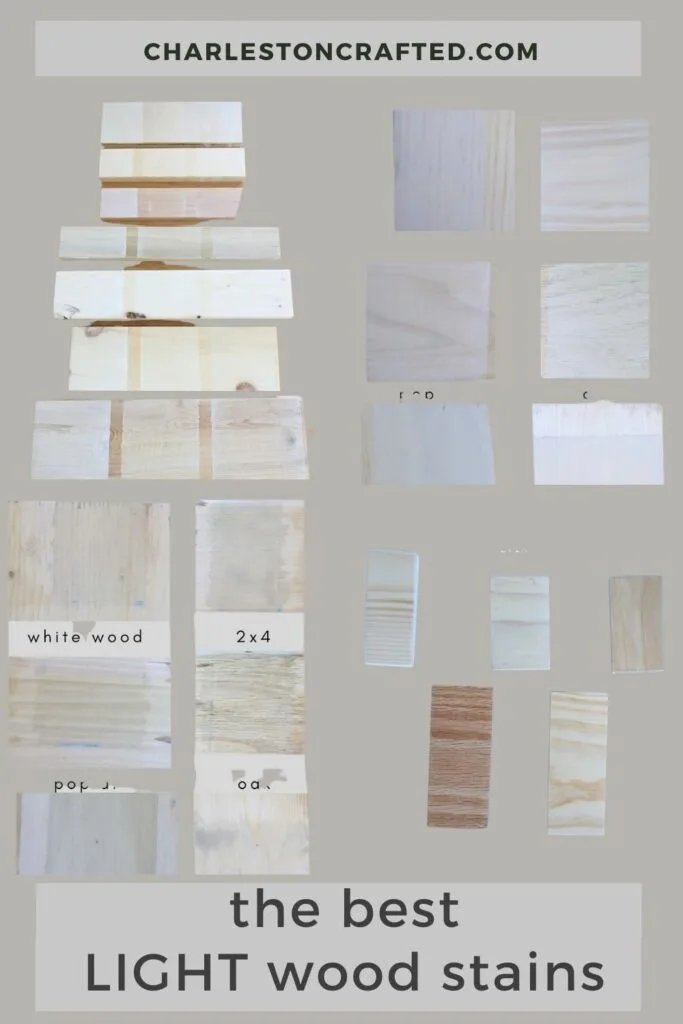 The best light wood stain colors
Here are our favorite light wood stain colors!
The best white wood stain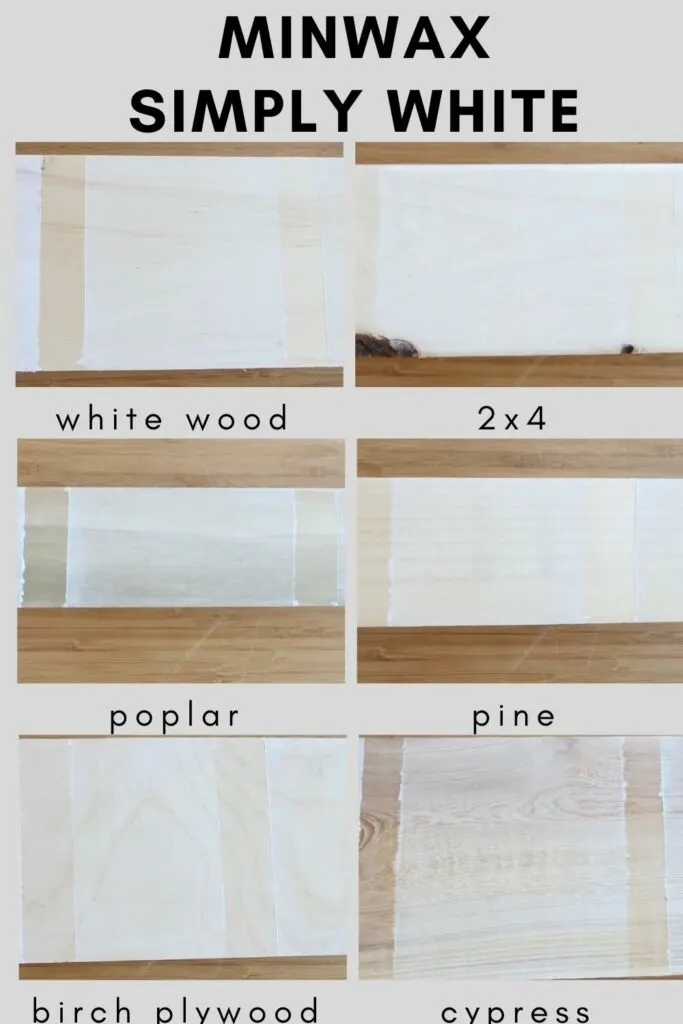 There are quite a few white wood stains to choose from. My favorite is Minwax Simply White wood stain.
I love the lightness of this stain – it is very transparent. It definitely lightens the wood, but almost gives it a bleached look, with lots of natural grain and wood tones showing thru.
For a slightly darker look, do two (or more) coats of stain. But, I think this stain really shines as a light, transparent finish.
If you have beautiful wood that you just want to lighten up, this is my white wood stain pick!
Read our complete Minwax Simply White review here.
The best white wash wood stain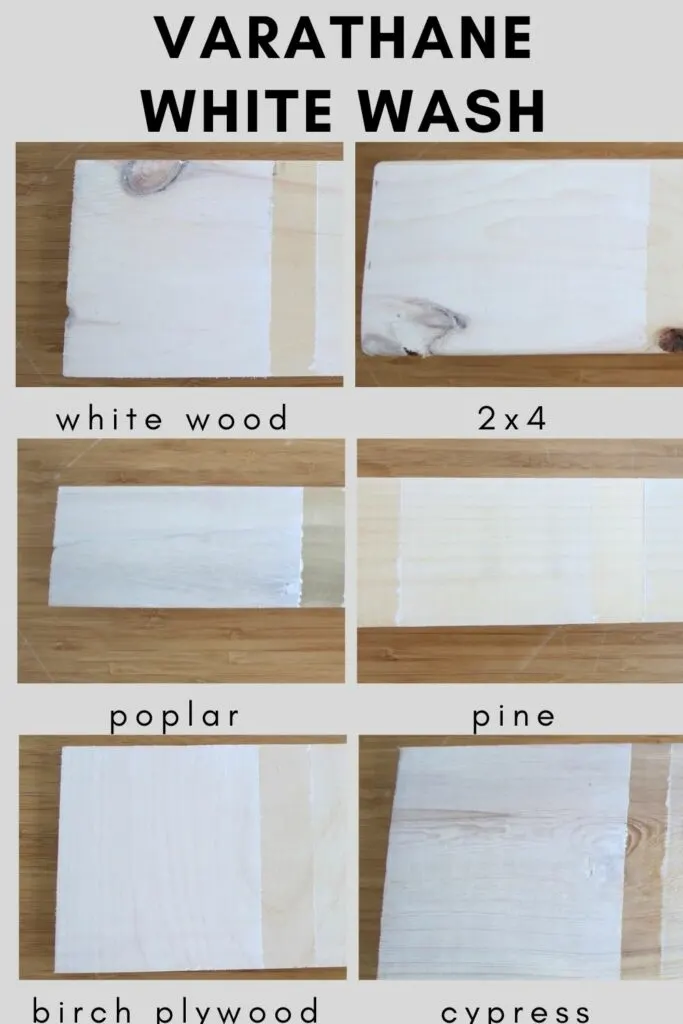 Varathane White Wash wood stain is another excellent option – but it is more of a thick white stain. It gives an opaque finish that is more like watered down paint than a wood stain.
If you want to cover more of the wood grain and natural tones, this is your best bet for a white stain color.
I especially like this option for using on pine, 2x4s, or any kind of cheaper wood with lots of dark knots. It does a pretty good job of covering them up significantly!
Read our complete Varathane White Wash review here.
The best light gray wood stain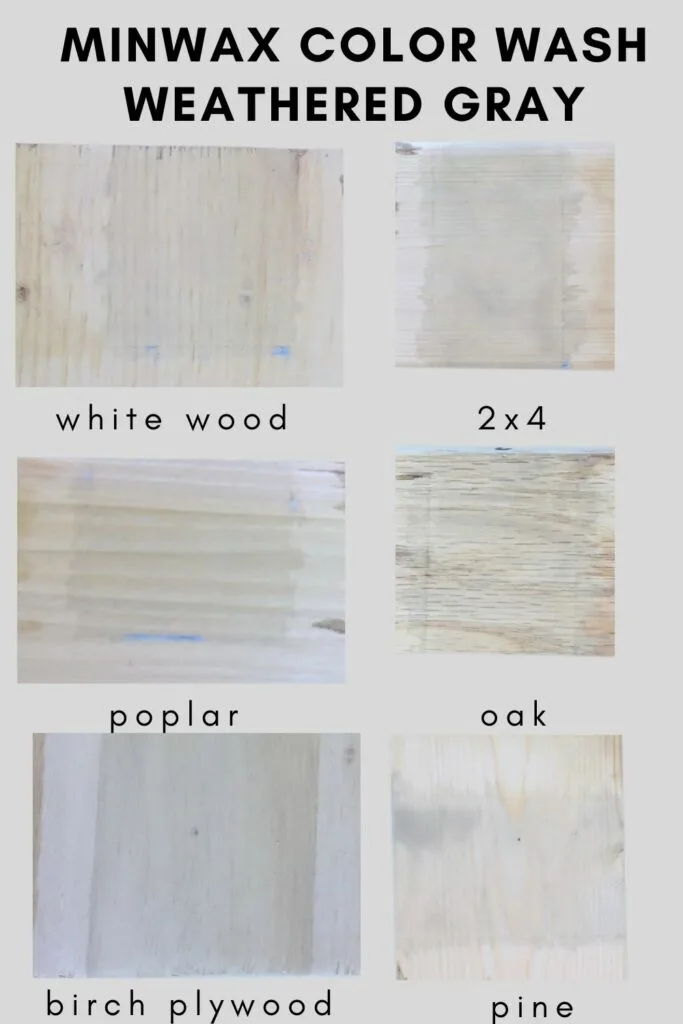 Gray stains are a great way to give wood an aged, rustic, or even coastal look. They are more dramatic on light wood and more subtle on dark woods.
I love Minwax Weathered Gray for a light gray wood stain. It's light enough that it can read as rustic or weathered, but is still clearly gray and not too white, black, or brown.
Read my complete Minwax Weathered Gray review.
The best light brown wood stain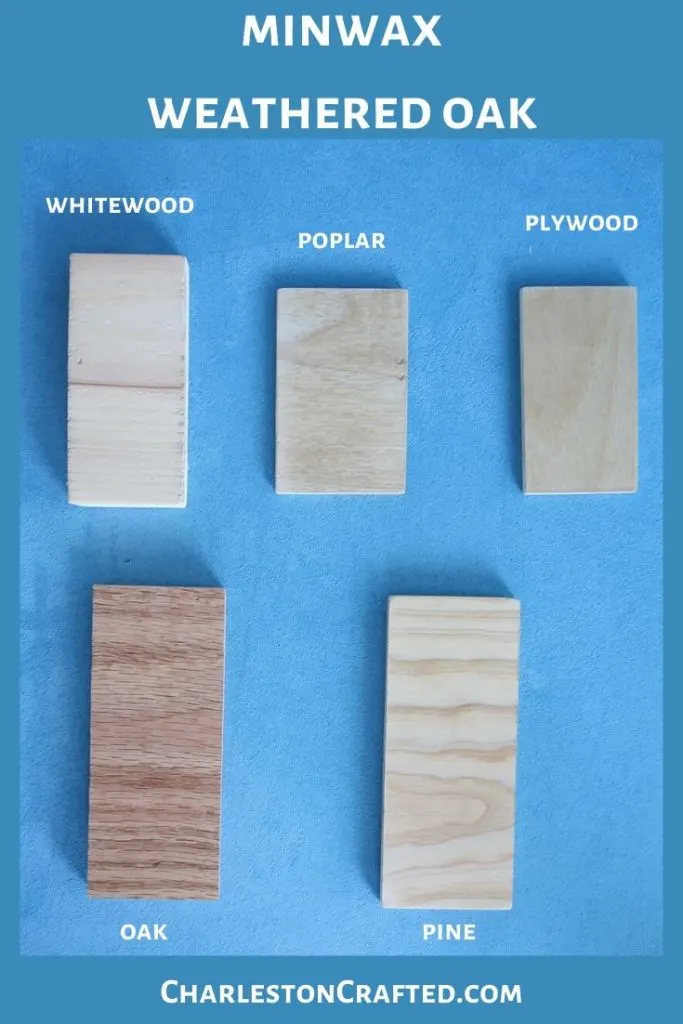 If you like a classic look, you will probably want a brown color wood stain. Brown wood stains look natural – especially light brown wood stains!
Minwax Weathered Oak is my favorite light brown wood stain color. It is very transparent and has warm brown undertones.
It really adds a subtle richness to the wood without overpowering the natural grain at all. It's a great stain!
See our full review of Minwax Weathered Oak!
The best finish for a raw wood look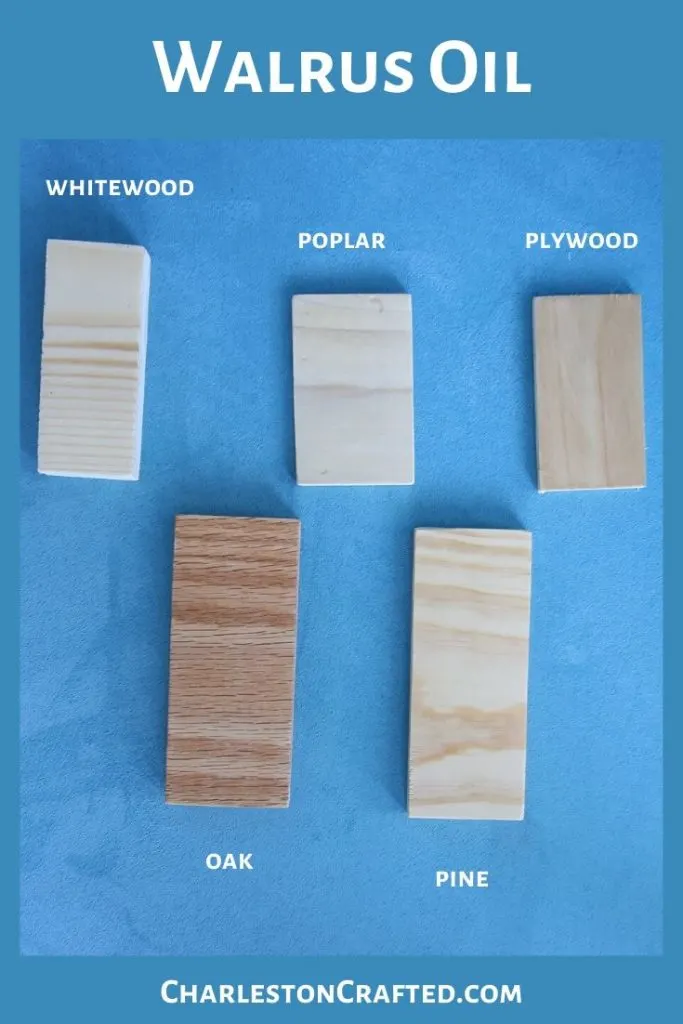 This is a bit of a cheat since this is an oil and not a stain, but if you want to highlight and protect your wood while preserving the natural color, we recommend Walrus Oil!
This oil is easy to apply and instantly gives the wood a rich tone, highlighting the natural beauty.
Read our complete Walrus Oil review here!