Looking for the basic woodworking tools that you need to start woodworking projects? Here are the essential woodworking tools we recommend to get started!
We get lots of messages asking about different woodworking techniques and what tools we use to make some of our projects. When I look at the tools I have now, I feel like I can do anything.
Especially when I think back to my first days of woodworking when I had a handsaw, miter box and drill. It's amazing what you can do with limited tools!
However, having the right tools makes things a lot easier. Having a woodworking shop makes work go faster and often easier.
But, we all have to start somewhere. So today I am rounding up the top beginner woodworking tools. I consider these tools the most essential woodworking tools for beginners.
Click here to download our woodworking tools for beginners pdf!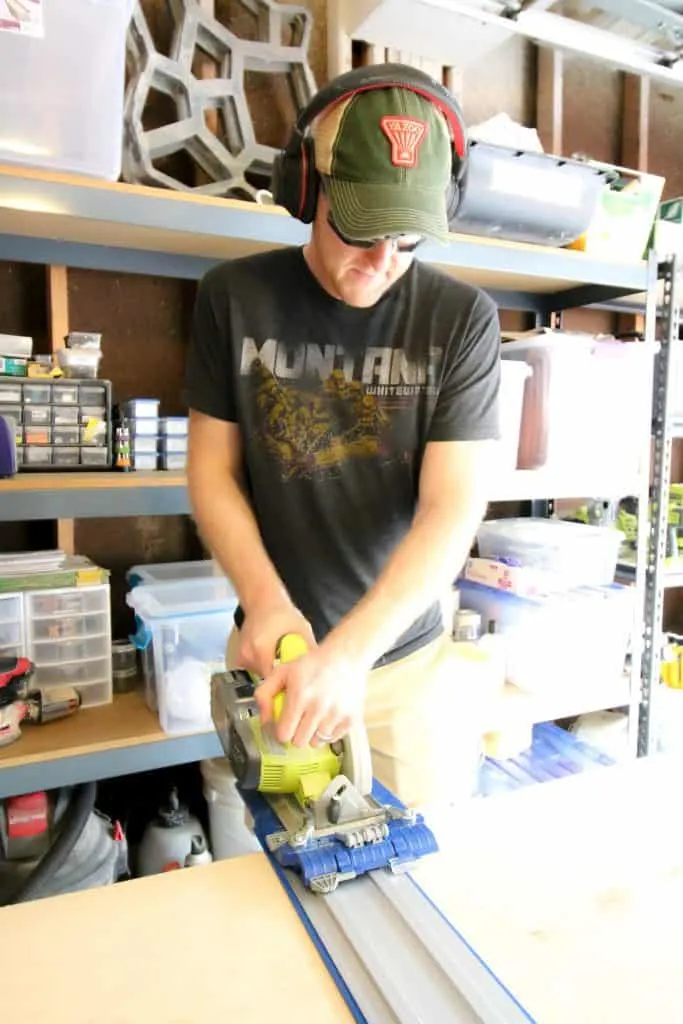 Essential Woodworking Tools for Beginners
What is the most useful woodworking tool?
Honestly, it's a toss up between a miter saw and a table saw. But I'll give the nod to the miter saw because of its versatility and commonality.
Miter saws allow you to make basic cuts on wood for almost any project. You can also cut at an angle or a bevel with precision. The only thing you can't cut with a compound miter saw is cutting wider wood into narrower wood. For this you need a table saw or a circular saw.
Click here to shop all of these tools on Amazon!
What tools does a beginner woodworker need?
If you want to start woodworking and are interested in having the best tools for the job, I'd recommend these as the most useful woodworking power tools for beginners and intermediaries.
Miter saw
Table saw
Drill/driver
Sander
Speed square
Tape measure
Nail gun
Glue Bot
Clamps
Paint Sprayer
Let's take a deeper look at each of these tools and what they are used for!
In my opinion, these are the most necessary and useful tools for a beginning woodworker. I added to my collection little by little over the years, and with each new tool, woodworking became easier.
For example, for a long time, I had a circular saw but not a table saw. They essentially do the same thing, but a table saw makes cutting a long board so much easier and faster.
With a circular saw, you have to make a straight edge for your saw and be smooth with your hand. A table saw allows you to set your fence at a certain width and push your board through the saw for a perfect cut.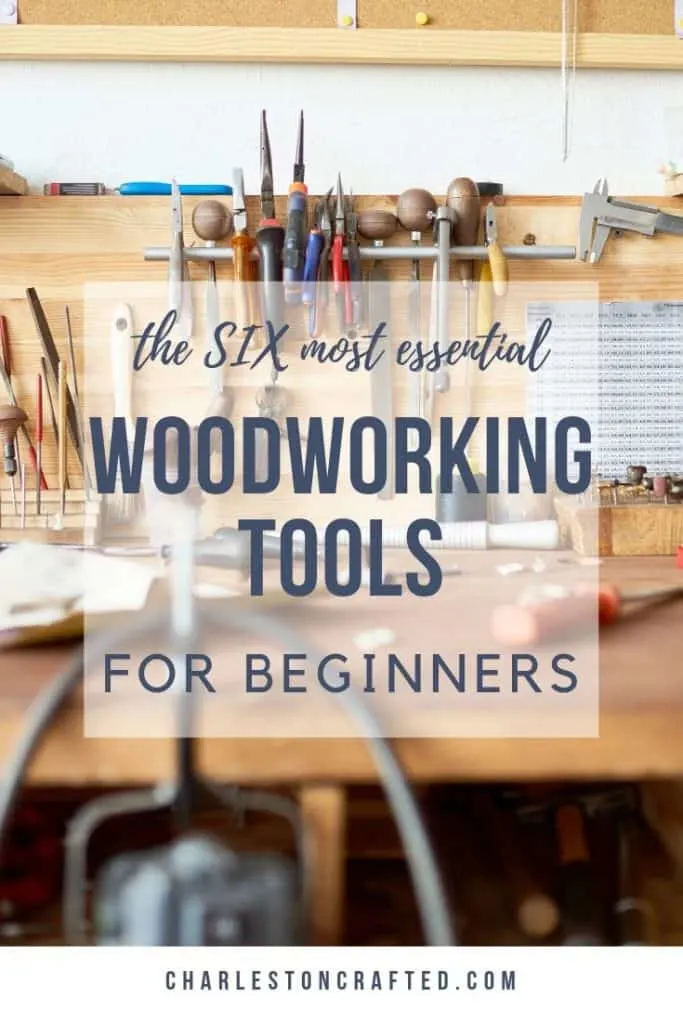 Woodworking can become extremely expensive and take up a lot of room in your garage if you buy every tool there is. However, if you're looking to be a hobby woodworker or are interested in making things to sell, that list above will cost you less than $1,000 and can get you anywhere you need to go.
If you are looking for a less-expensive way to get into woodworking, look for these tools somewhere other than the big box stores. Search on Facebook Marketplace, Craigslist, or your local pawn shop to find used tools for much cheaper than new.
Let's talk about a few other woodworking tool questions:
What tools should I buy first?
Start with a saw, a sander, and a drill!
What are basic hand tools?
The most basic hand tools are hammers, screwdrivers, pliers and wrenches. They aren't flashy and they aren't meant for fancy projects, but they will get the job done.
What are basic carpentry tools?
The most basic of carpentry tools is the handsaw. Handsaws are great and you can do a lot of things with them. I even made a coffee table out of driftwood with just a handsaw. They just won't make things easy on you. Once you upgrade to power tools, I was able to make a geometric coffee table that I never could have done with a handsaw.
There are also a variety of other saws that aid in carpentry, like a coping saw or Japanese saw. Sanding blocks are also needed for basic carpentry.
How do I become a woodworker?
Practice. I'm entirely self-taught and can now make some pretty intricate furniture pieces just a couple years later. It takes tools and wood and an internet connection to watch videos on YouTube. You can teach yourself woodworking for sure. If you are really interested in jump-starting your woodworking hobby, most cities have classes you can take.
How much does it cost to start a woodworking business?
Starting a woodworking business will cost you as much as you're willing to invest in tools and supplies. If you want to start a woodworking business, you're going to need to spend a lot of time practicing the craft before you can think about selling. Then you'll need to find clients. You can do this by posting examples of your work on Facebook Marketplace.
If you continue on the journey of a woodworking business, you'll need to invest in better tools, more wood, marketing and all the licenses and fees that come with running a legitimate business.