Want to make a woodworking project for mom for mother's day? Here are a ton of DIY woodworking mother's day ideas!
Mother's Day is coming up and if you have a mother figure in your life who you'd like to give a gift, and you like woodworking, you might want to make them something! Sure you can buy something for mom, but why not try a DIY woodworking Mother's Day gift!
There are lots of easy mother's day wood projects that are sure to put a smile on her face. Mom loves when you put effort into making a project for her, all the way back to your days of a noodle card.
The most important part of a handmade wooden mother's day gift is that it will show that you care about her and spent time and energy to make her something. That is the most important part!
Depending on what you think your mom needs, there are lots of categories of DIY Mother's Day wood crafts. It could be that she needs a new table, plant stand or something large. Your gift for mom could just be something more simple like a serving tray, candle holder or other piece of home decor that would make great gifts!
Keep in mind what mom needs. A tray or smaller item is nice, but if she's been complaining about wanting a new desk or a coffee table, something like that would REALLY show you've been listening!
Check out all of our woodworking plans here!
Here are lots of easy wood project gift ideas you can make at home for mom!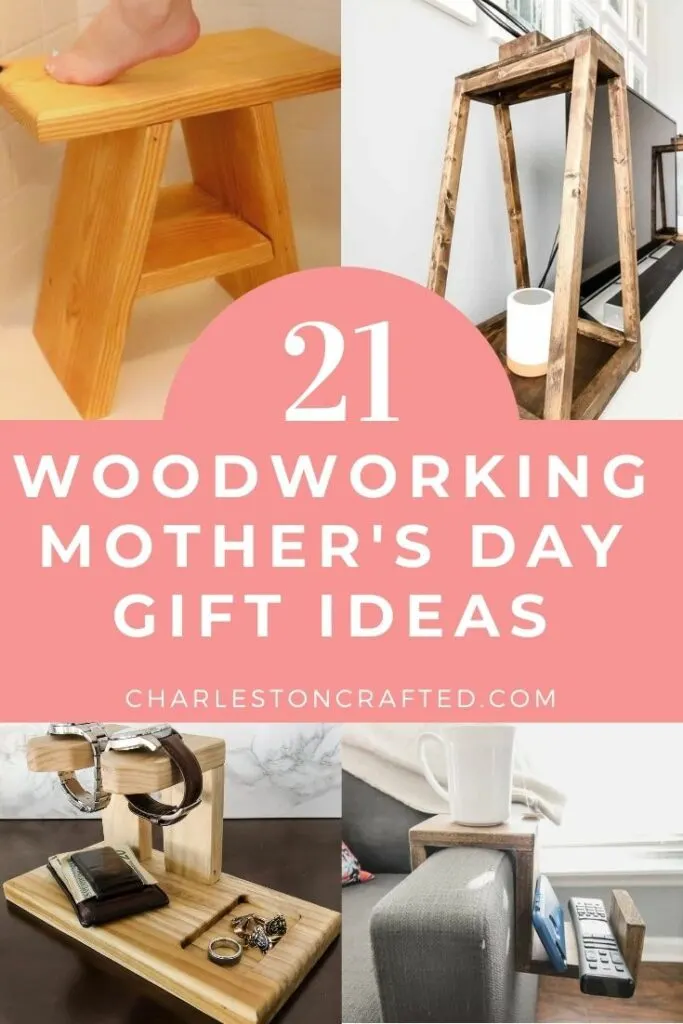 Mother's day wood project ideas
Want to make something for mom this year? Here are a ton of DIY woodworking mother's day gift ideas!
What are your ideas for woodworking projects for mother's day?