Looking for Christmas woodworking projects to sell, gift or decorate with? Here are a ton of ideas of what to make out of wood for Christmas!
Tis the season to shop til you drop. But, how about taking a break from all of that shopping and get building instead?
You can save a lot of money by building your own Christmas decorations. There are so many options of Christmas decor pieces you can build from wood and you can make them all yourself!
Christmas woodworking projects can be great for holiday gifts, selling at craft fairs, or keeping for yourself!
Time to get crafty and building this holiday season!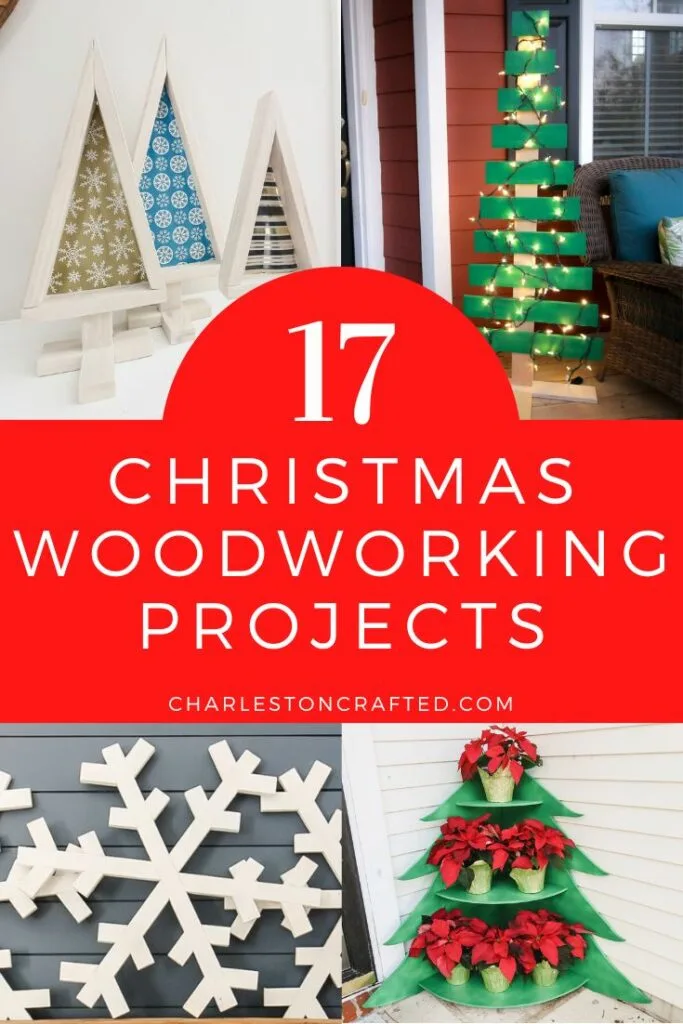 Easy Christmas woodworking projects
Making your own Christmas decor is wonderful, but remember to plan ahead. You don't want to start a big Christmas woodworking project in the middle of December.
Think about what you're going to want to add to your decor this holiday season and get started in November. You don't have to display it yet, just have it done so you have plenty of time to enjoy the festivities of the holidays!
Here are some of my favorite woodworking projects for Christmas.
Christmas woodworking projects
Here are a ton of ideas for easy Christmas woodworking projects that you can make!