When you get started woodworking, it's easy to get overwhelmed with all of the options. Here is how to pick the best wood for woodworking projects!
Getting started with woodworking is super rewarding – it doesn't take long to realize how much you can build with your own hands!
However, an important consideration when planning your woodworking projects is selecting the type of wood that you will use.
There are so many different types of wood, each with it's own characteristics – and price tag.
Today we are going to chat about different types of wood and what projects they are best for, so you can pick the perfect wood for your next woodworking project!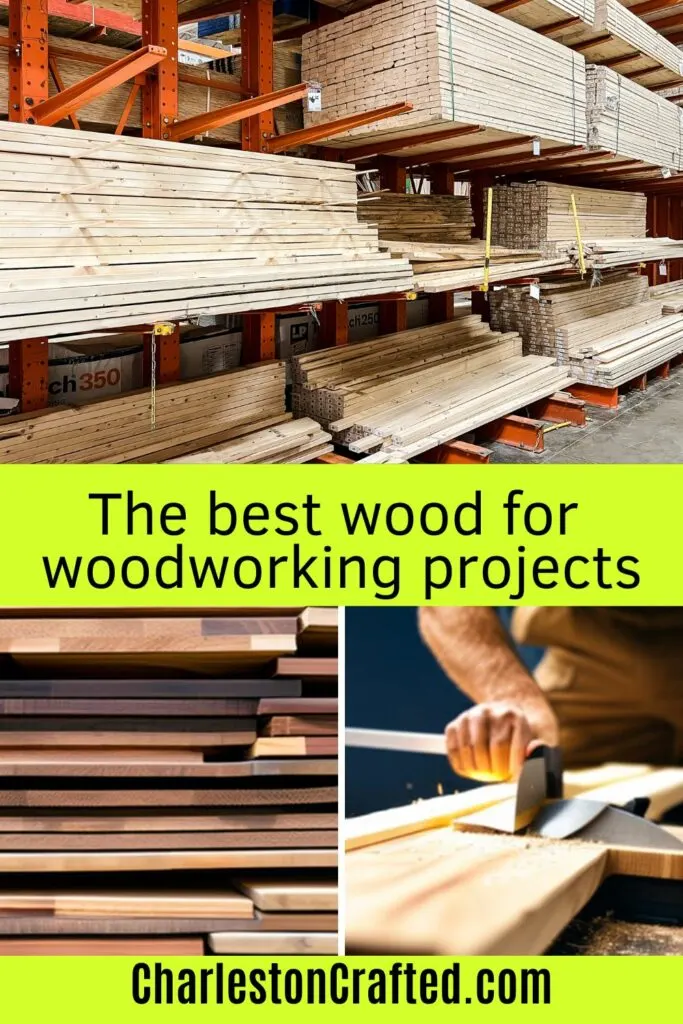 Basic woodworking information for every project
Here are some of our most popular woodworking articles!
Shopping for wood:
Woodworking project ideas
See all our printable PDF woodworking plans!
Our favorite tools + supplies
Remember to also always use safety equipment while woodworking and using tools. Make sure you have proper eye protection, ear protection and a good mask to keep yourself safe.
What type of wood should I use for my project?
You will first need to decide where your project will be going before choosing a wood type.
For outdoor projects, you want a pressure treated lumber or a naturally water resistant wood like cedar or cypress. This will help them last longer while exposed to the elements.
If you are doing a structural build, check local codes – there may be a requirement on the lumber that you use.
For indoor projects, there are more options. Decide if you want to use individual boards or sheets of plywood for your build.
Then, decide if you want a hardwood or a softer wood. Hardwoods are often more attractive in color and grain and more durable, though much more expensive than softer woods.
Pay attention to the grain of various woods. Some have more texture and knots than others. Depending on your project, that could be a big no.
Here's our guide to finding the cheapest wood for any woodworking project!
Hardwood vs Softwood
Hardwood comes from deciduous trees – trees with leaves. Softwood comes from conifer trees – trees with needles and cones.
Hard wood is usually (but not always) harder and more durable compared to softwood.
Softwood is usually (but not always) cheaper compared to hardwood.
You can read our complete guide to shopping for lumber here!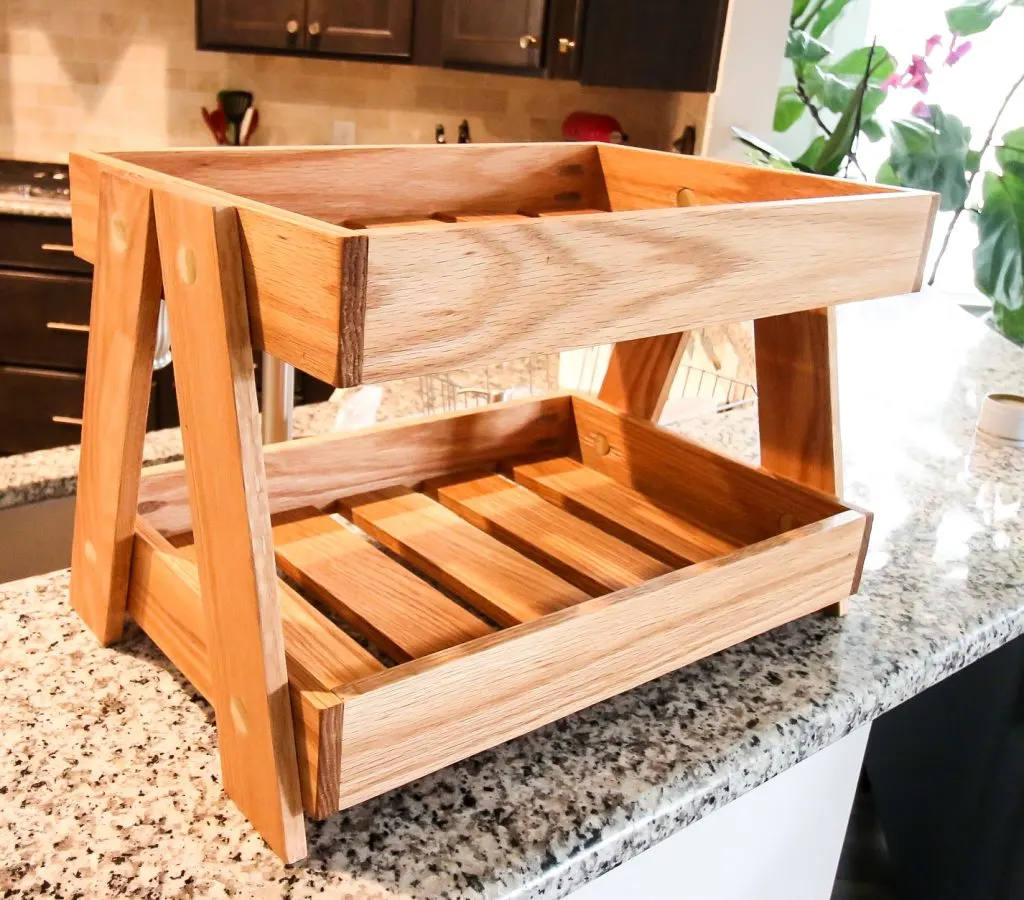 When to use solid wood vs plywood
Solid wood boards are a traditional selection when woodworking. However, we love working with sheets of plywood.
The benefit of working with plywood is that you can cut any shape or size out that you want – assuming that it's smaller than the sheet. This lets you get super flexible with your custom sizing.
Plywood also comes in a variety of veneers, so there are different types of plywood to choose from for different looks.
Check out our guide on how to shop for plywood!
The biggest con of plywood is that is can be a beast to handle – especially a huge sheet. We suggest getting a plywood carrying tool to help!
Plywood edges can also be an eyesore if you don't like the stacked look. You'll have to invest the time and cash into adding edge banding for more of a solid wood look!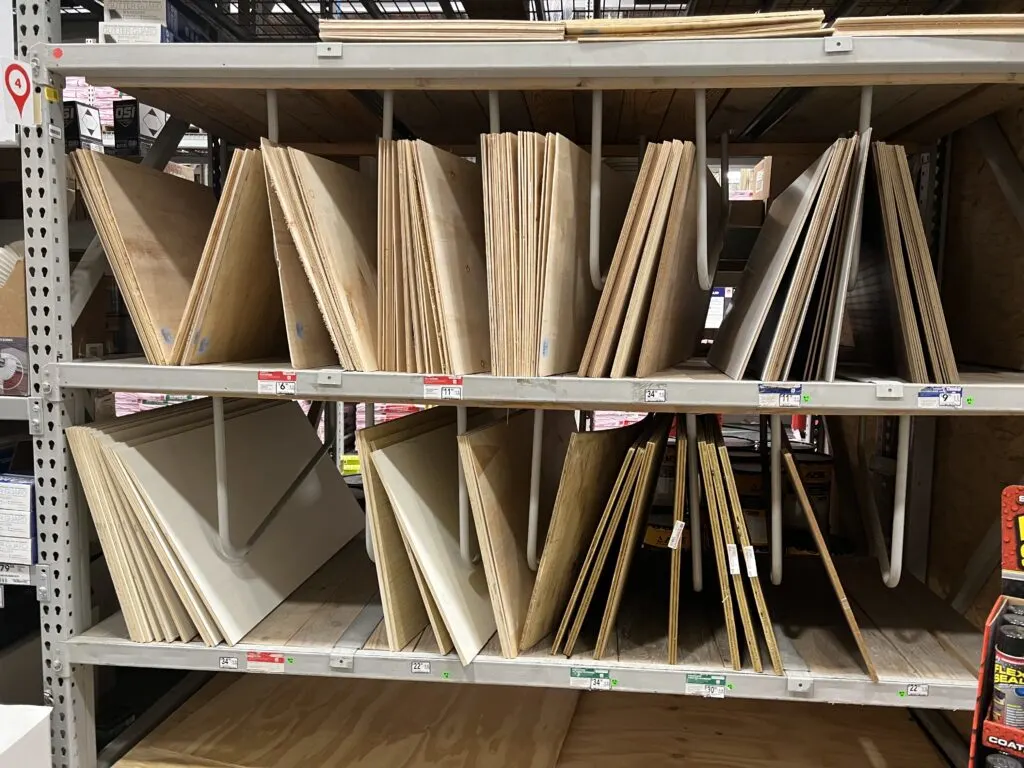 What is the best wood for making crafts?
Crafts are usually made with smaller wood compared to full fledged woodworking projects. This could mean balsa wood so thin a Cricut can cut it or pre-cut wood shapes from the craft store.
These woods are almost always soft, white woods. They are easy to cut and bend and not super durable. However, they are great for small projects!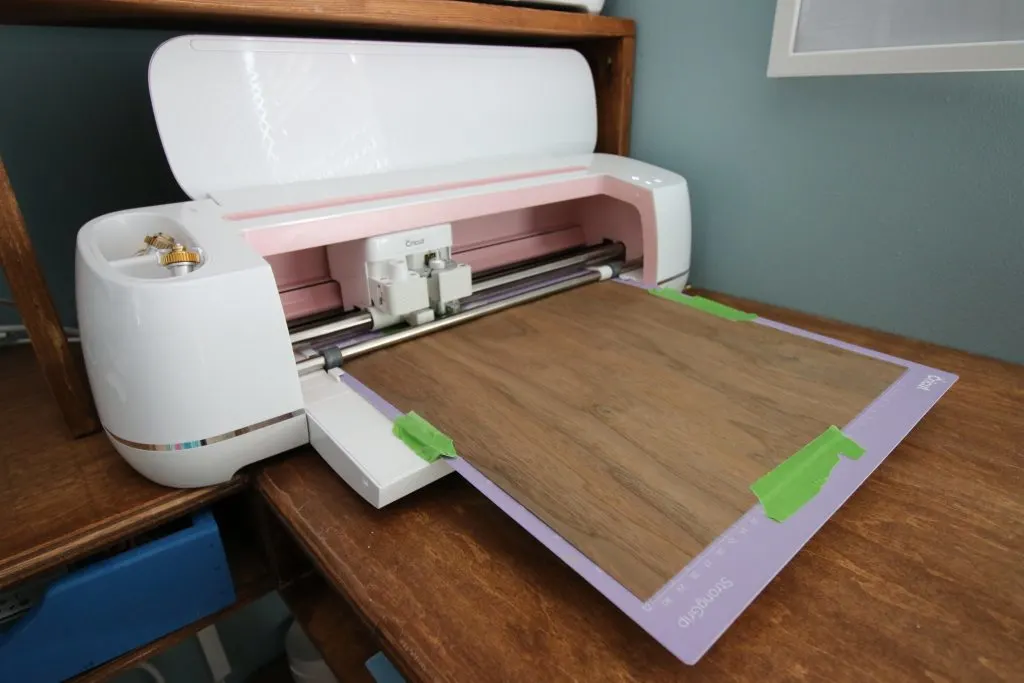 The best wood for woodworking projects
First decide what type of project you are doing, and then pick the perfect wood type for that project.
The best wood for indoor furniture
Most people choose hardwoods for furniture building. This is because of it's durability, grain patterns, and the overall color of the wood.
Oak (great compromise of quality for price) ($$)
Walnut ($$$)
Cherry ($$$)
Mahogany ($$$)
Beech ($$)
Alder ($$)
Maple ($$)
Cherry ($$$)
Poplar (cheaper but softer, dings easier)
Here's our guide on where to buy wood for woodworking projects!
Usually, hardwood is just sealed and not stained or painted. If you plan to paint your furniture, you can usually stick with a cheaper wood like pine!
Check out our tips for getting cheap lumber!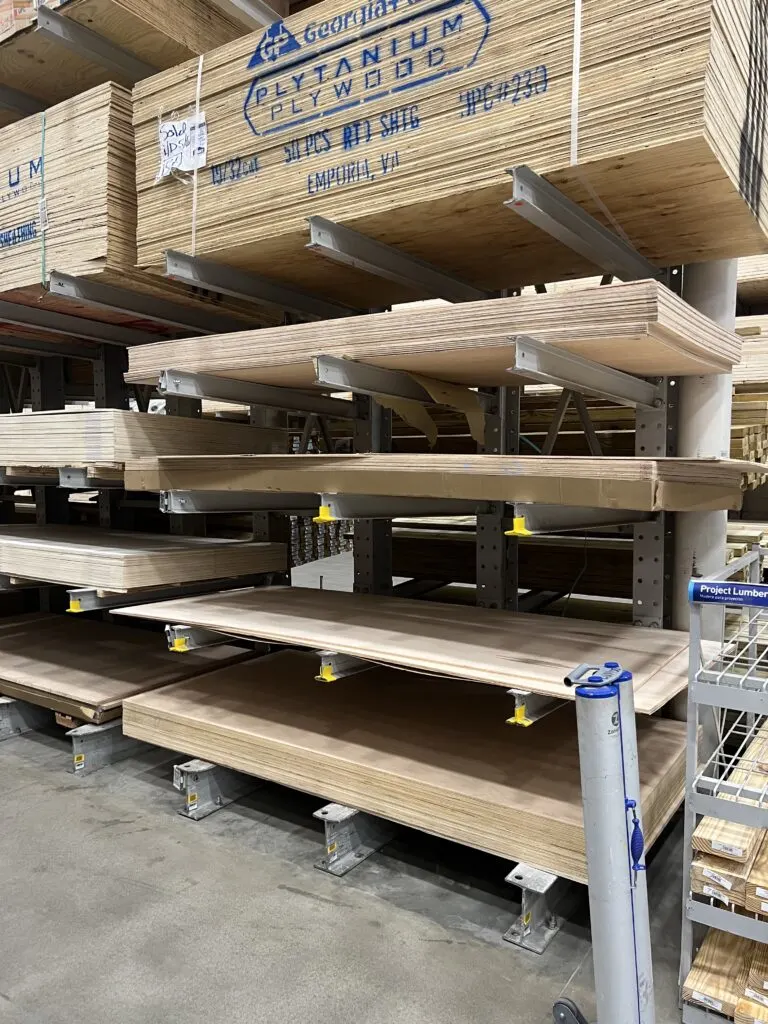 The best wood for beginners
Beginners might want to try working with a cheaper wood a few times while they build their skills before splurging on higher end wood. Try starting with:
Pine (softwood) ($)
Poplar (soft hardwood) ($)
Pine plywood ($)
Some beginners start working with MDF. We really hate MDF because of it's tendency to crumble and fall apart, so we don't personally recommend it, even if it is cheap.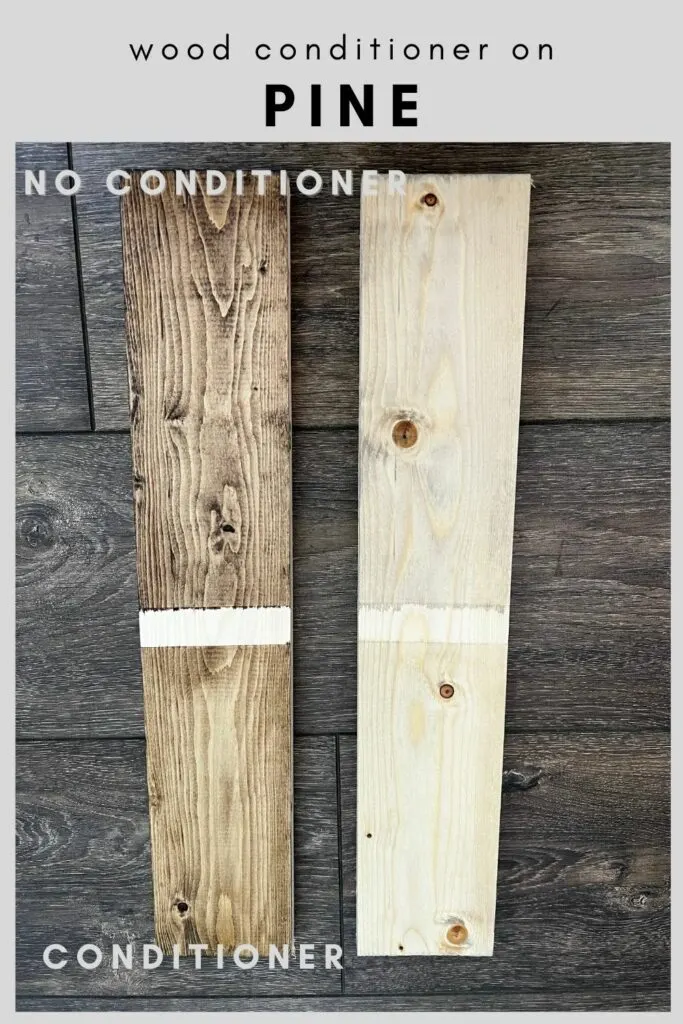 The best wood for outdoor projects
Outdoor projects should be made with wood that is moisture resistant. We suggest:
Cedar ($$)
Cypress ($$)
Teak ($$$)
Redwood ($$$)
Pressure treated lumber
Any questions about choosing lumber for a project?