Our favorite building tool is the Kreg Jig Pocket Hole Jig. This tool makes it so easy to build furniture woodworking projects in your own garage! Today I am excited to round up coffee table plans made using a Kreg Jig!
A coffee table is a super heavily used piece of furniture in many homes. You eat there, watch tv, put your feet up, and entertain around it.
It is super empowering to build a custom coffee table to fit your space and match your design style entirely.
However, it can be intimidating!
That's why we love our Kreg Jig pocket hole jig – it makes builds like these super easy and beginner friendly.
Still feel intimidated? Sign up for our 5 day Kreg Jig Quick Start Guide to learn everything you need to know about this epic tool.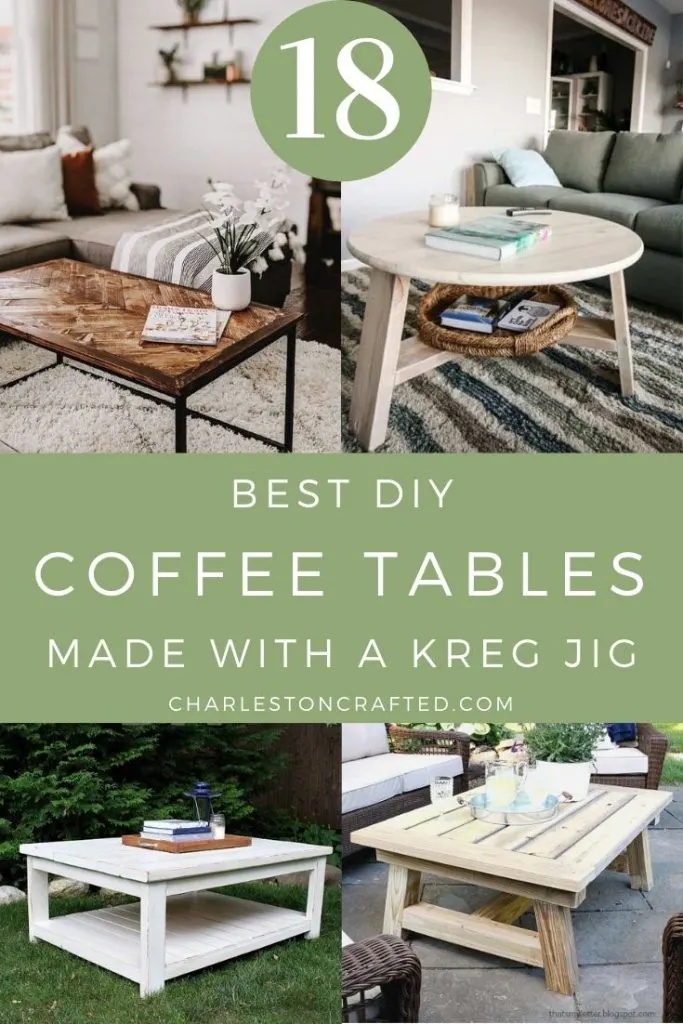 Some of these ideas include printable building plans, too! Be sure to check out the coffee tables on BuildSomething, Kreg's project plan center!
Coffee Tables Made with a Kreg Jig
Want to build a coffee table easily by using a Kreg Jig Pocket Hole Jigs? Here are a TON of different plans and design tutorials!
Check out all of our Kreg Jig projects, too!