There's no way around it – if you want to get started woodworking, you need some tools to get started. However, if you don't have a big budget, you can still do woodworking projects! Here are our best tips for where to get woodworking tools for free or cheap!
How to get woodworking tools for free and cheap
The first thing that you need to do is determine what tools you need to get started. This could be based on a specific project or just general tools.
Go down your list and determine what you want to own long term and what you might can borrow. Then, prioritize those tools and see what to focus your budget on first.
Wondering what tools you need to get started? Be sure to check out our guide to essential woodworking tools for beginners!
If you want to buy tools from Lowes or Home Depot, use this tip to get a coupon!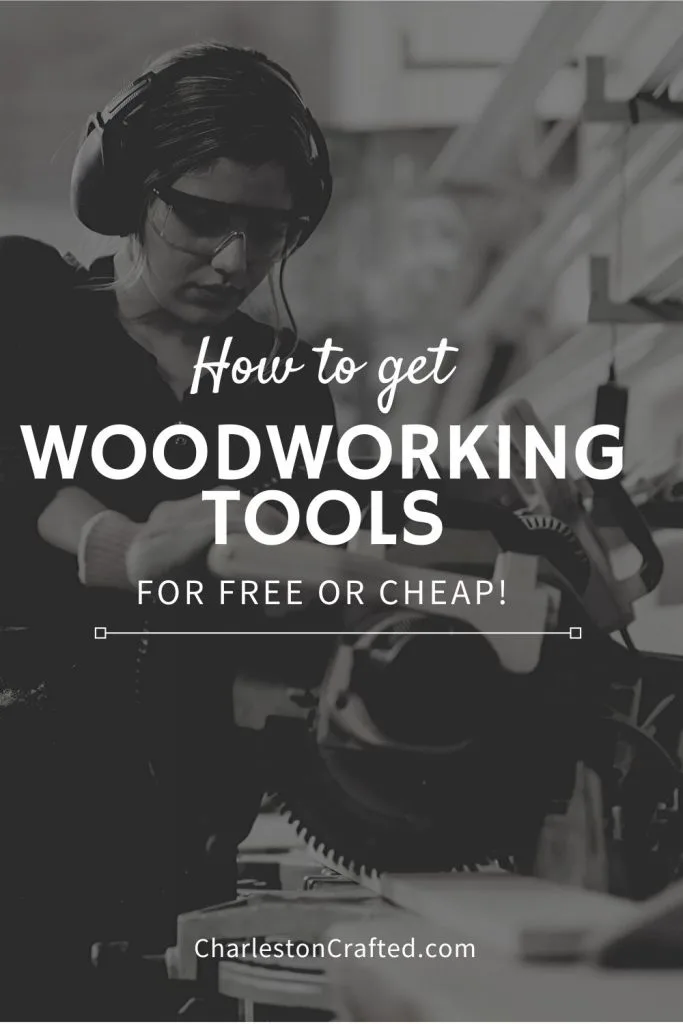 Where to get woodworking tools for free or cheap
Ask around – ok so this is the most obvious so let's get it out of the way. Do you have friends or relatives who might have old tools laying around? I bet they might give you at least a tape measure!
If your friends don't want to give you tools – that's totally understandable. Maybe they would let you borrow a tool for a weekend? Just don't ask them to borrow a tool AND help you with the project unless you plan on providing pizza and beer.
Place a wanted ad – make a listing on Craigslist, Facebook Marketplace, or your online marketplace of choice. You could offer a trade or barter or just leave the offer open to see what kind of messages you get.
Beware of sketchy offers and don't meet anyone who makes you uncomfortable. Free tools aren't worth getting mugged – or worse.
Check the sale rack – stores like Lowes or Home Depot often have a sale rack. This could be an end cap of discontinued items or a small table with returned items. This is a great opportunity to find great deals on new in packaging tools.
Pawn shops – I have been completely shook by the wealth of tools for sale at our local pawnshop. They usually have a variety of brands and levels of each tool. You can always call ahead to see what they have in stock at any given time.
Check out storage auctions – I have seen a TON of tools for sale in auctioned storage units. Usually, if a unit has some tools, it has a lot. Be open to buying a unit with some tools that you want and some you will plan to re-sell to fund the tools you want!
Freecycle – check out your local Freecycle email list. It can be a lot to get the emails, and you often have to move really quickly, but you can get some great things for free! Same thing goes for local "buy nothing" groups!
Habitat for Humanity ReStore – these ReStores often have a lot of donations from contractors and professional installers. In addition to supplies like extra cabinets or tiles, you can sometimes find old tools for a great price.
Garage sales – garage sales can be a great place to get cheap tools. Shop towards the end of the sale for the best deals! You can also make offers – sometimes if you are buying multiple things, people will give you a good deal.
Farm auctions – check out farm auctions or rural auctions. Check your local listings for sale times! Also check the end of the auction. Unsold items may be given away or donated.
Estate sales – when people die, their homes are often liquidated. I have found that most of the buyers at these types of sales are looking at furniture, china, or jewelry. Don't forget to check the garage – you might need to dig a bit but you might find some cheap tools!
The library – our library has a huge selection of "maker tools" that they let you use at their facility – and sometimes check out! Don't miss this local resource for free tools.
Getting started with woodworking? Check out all of our printable PDF woodworking plans here!
Ask to plug everything in or test it before purchasing. The last thing you want to do is blow your small budget on a power tool that won't even power on.
Some things can be replaced – saw blades or drill bits, for example, are easy and inexpensive to get new ones. Don't let those flaws deter you from a good deal.
When buying used tools, don't buy anything that is mechanical that this broken that you don't know how to fix. The savings on these power tools are not worth the hassle! Even free woodworking tools aren't worth it if they don't work.
If you are shopping for a battery-powered tool, keep in mind what brand batteries you already have on hand. Batteries and chargers can cost as much as or more than the tool itself!
And don't forget – if you have old tools that you don't want any more – pass on the karma. Sell them for a low price to someone in need, donate them, or barter them for something that you would use more.
Did we forget any places where you have gotten cheap woodworking tools?
This post, Where to get Cheap Woodworking Tools, first appeared on CharlestonCrafted.com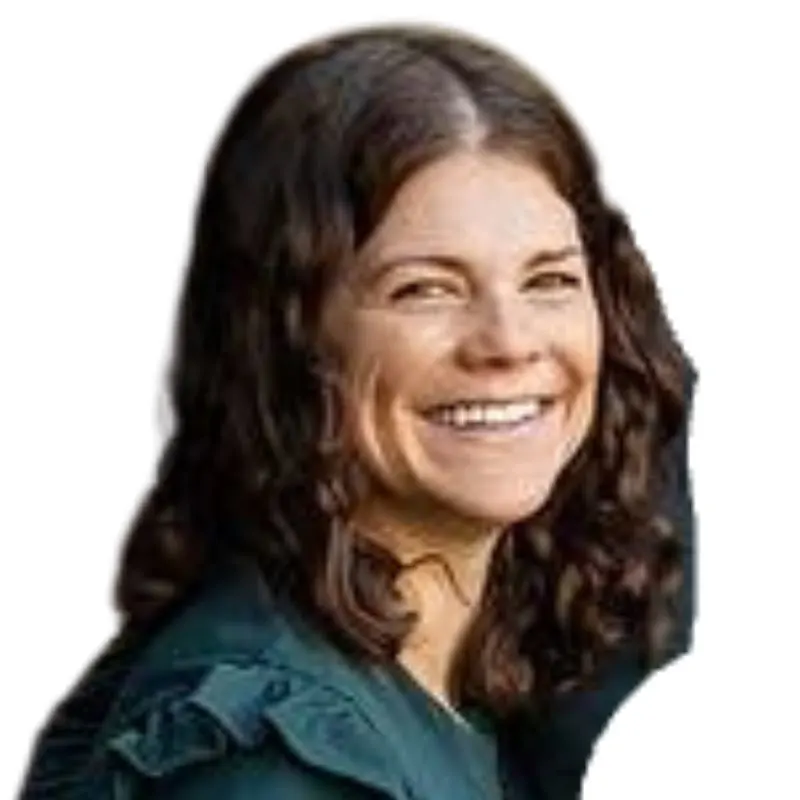 Hello, I'm Morgan, half of the creative force behind CharlestonCrafted.com! With a passion for DIY that dates back to 2012, I've transformed three homes and now I'm dedicated to helping others craft their dream spaces. Let's turn your house into a home together!