Want to build a desk woodworking project? The easiest way is by using pocket holes! Here are a ton of DIY desk ideas made using a Kreg Jig pocket hole jig!
Working from home is great, but working from your couch can get old.
Slumped posture is a pain in the neck (literally).
Plus, it's nice to have a bit of separation with a designated workspace so your work doesn't take over the dining room table.
If you want to build yourself a new wooden desk, an easy way to do that is to use pocket hole joinery.
The Kreg Jig is our go-to for joining two pieces of wood and we have made a ton of projects using our Kreg Jig!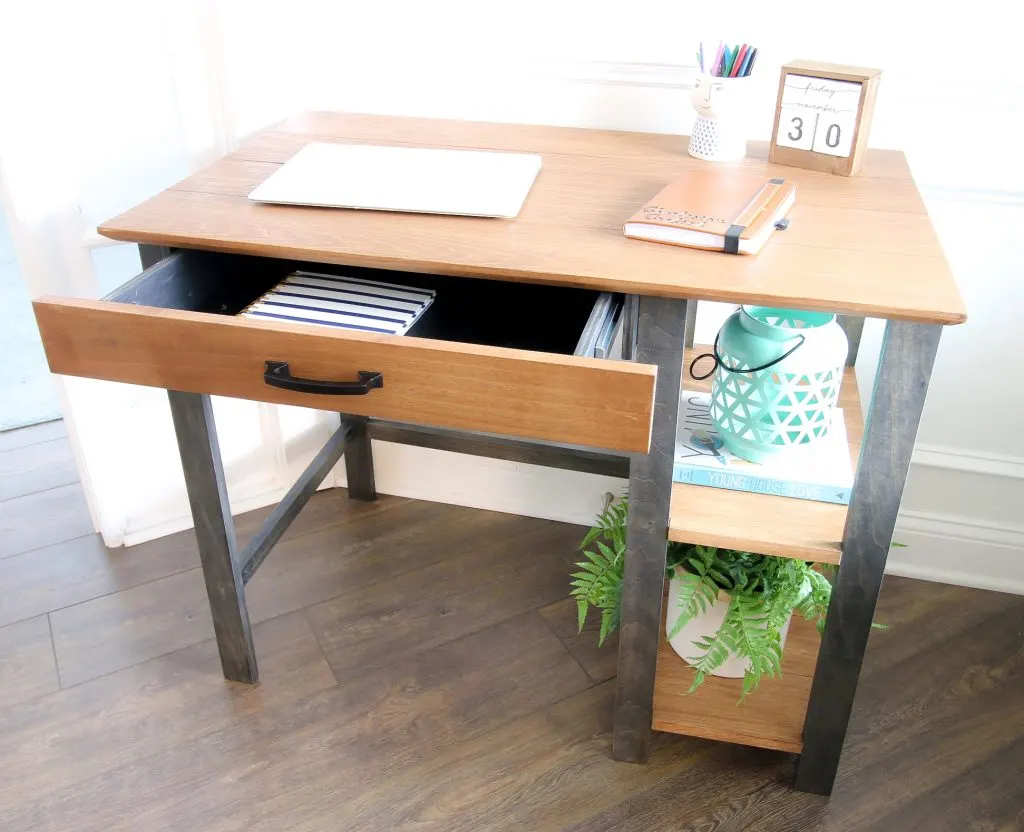 We recently built this desk for Sean's mom and it was so popular with y'all that I was inspired to reach out to some blogger friends and gather up a bunch more ideas for wooden desks built using a Kreg Jig!
I found plans for writing desks, computer desk, and even a corner desk! There's modern desks and farmhouse style desks, and everything in between.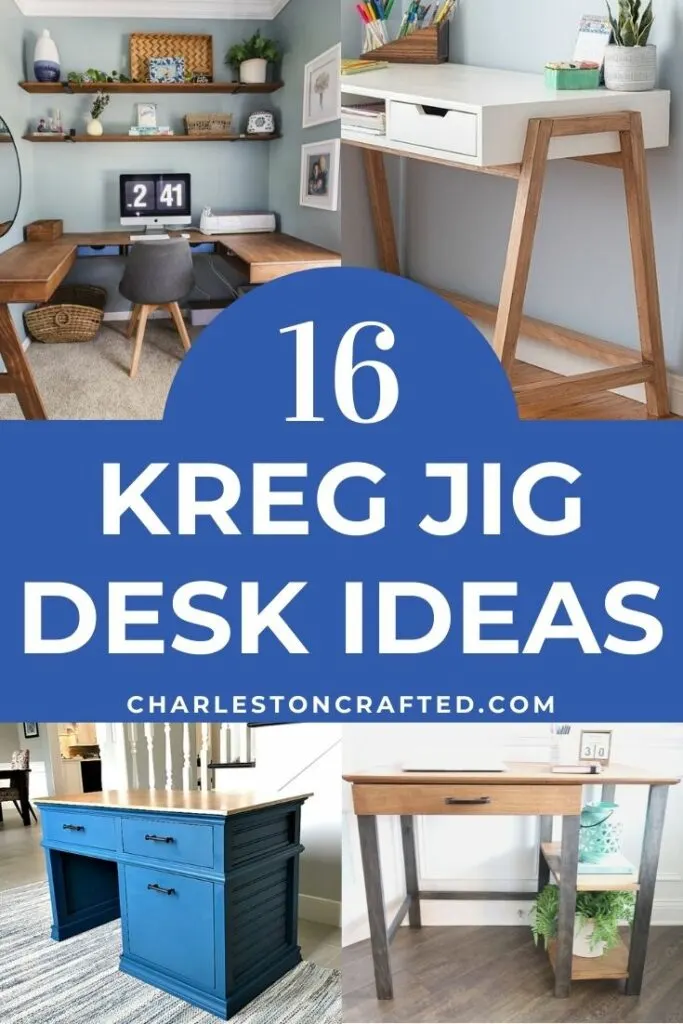 Whether you have a small space, a nook, or even a closet, there is sure to be a plan to build the desk that is perfect for you.
I hope that these pocket hole desk plans inspire you to get building!
Be sure to check out all of our woodworking plans.
Kreg Jig Desk Ideas
Check out all of these DIY wooden desk ideas that were made using a Kreg Jig for easy pocket hole joinery!
Be sure to check out our other Kreg projects round ups:
Coffee tables made with a Kreg Jig
Dining tables made with a Kreg Jig
40+ Kreg Jig projects we have personally made!