Ready to stain your poplar wood project? We tested ten different wood stains on poplar so you can see how it will look on your project!
Poplar is a popular wood species for weekend woodworkers because it is a step up from basic lumber, but is affordable and easily available at big box stores.
Poplar is easy to work with and easy to get. Win-win!
Poplar is really beautiful on it's own and doesn't even need a wood stain – oil is often all it needs – but you can also add a stain to it.
One important thing to remember about poplar is that it comes in a lot of different colors.
Some pieces are very light tan, there is yellow poplar, and darker pieces that have green or even purple tones.
With so many different possibilities, it's really best to test poplar on the exact poplar boards that you are building with – save a scrap if you can!
However, let's see how these stains look on the poplar samples that we had.
Here's our guide on how to stain poplar wood!
What color stain looks best on Poplar?
Check out these ten poplar wood stain options!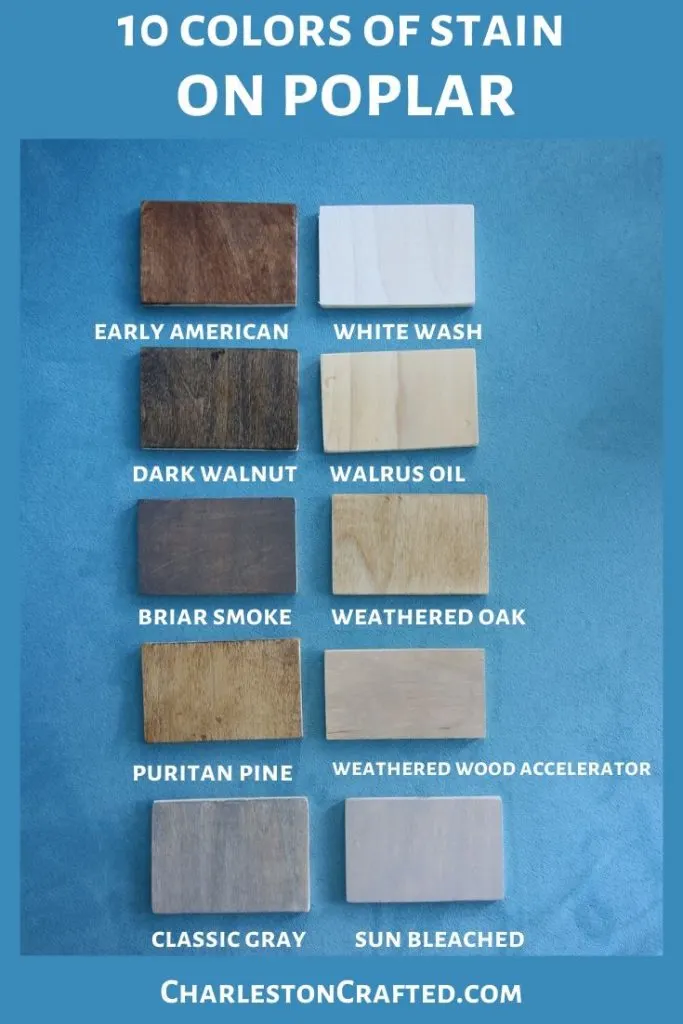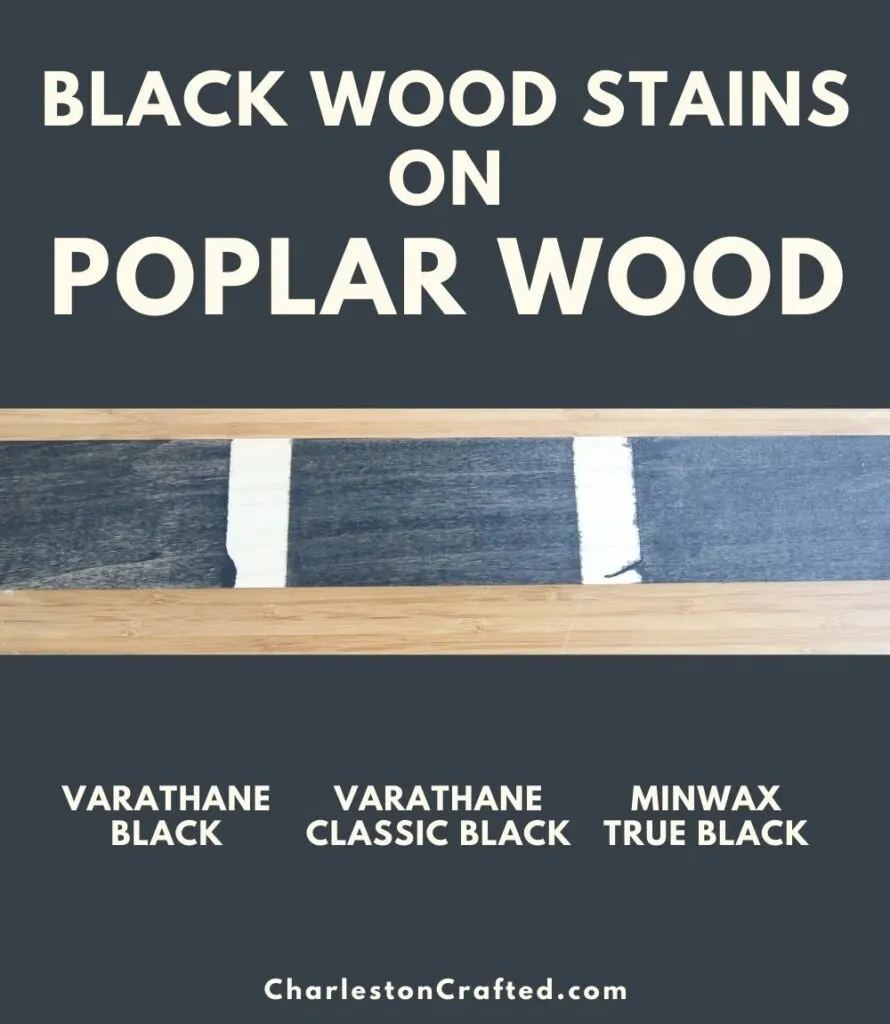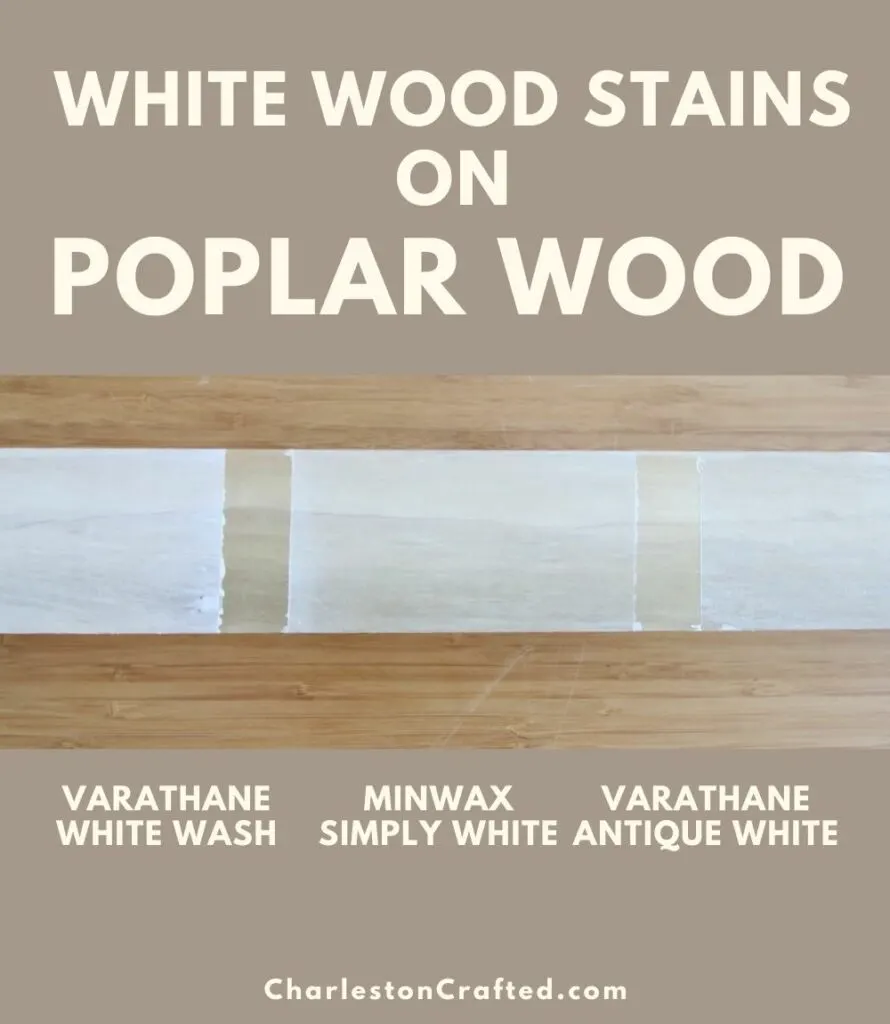 The best stain colors for poplar
The best light stain on poplar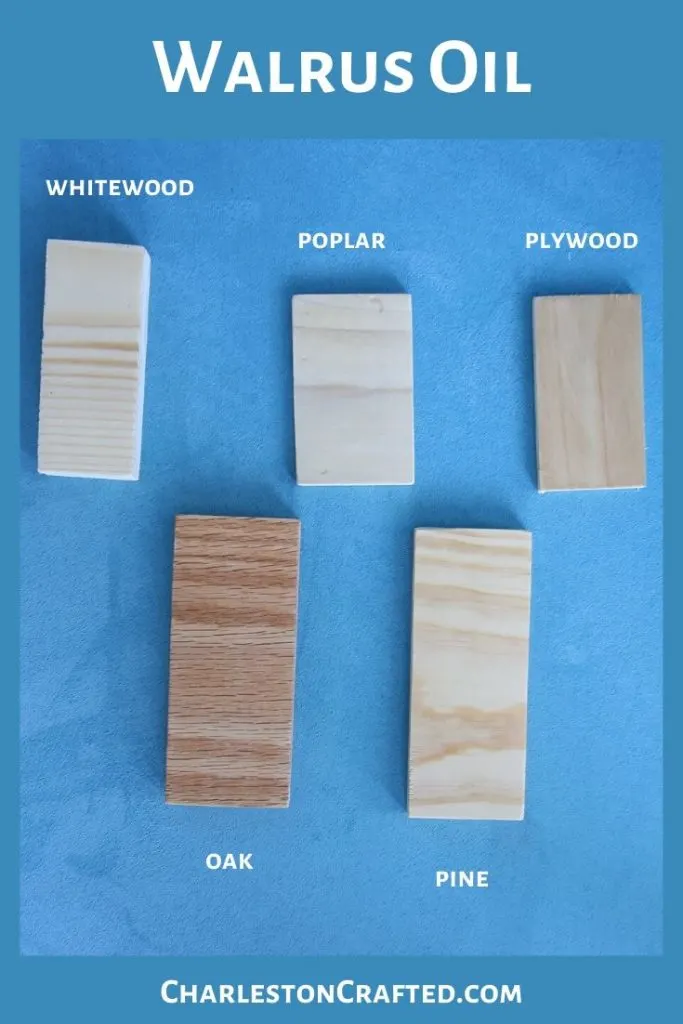 If you want a light, natural wood look with poplar, my pick is Walrus oil!
This oil brings out the natural beauty of the wood without adding any color or additives.
Especially if you have interesting grains or colorations in your poplar – Walrus Oil is always our go to!
The best gray stain on poplar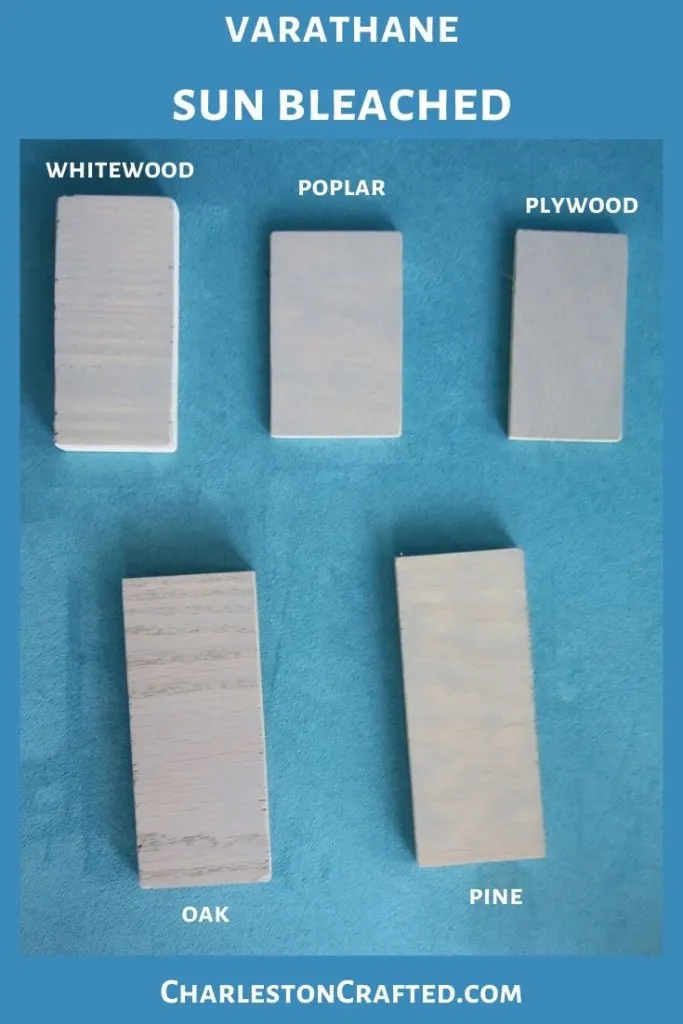 My favorite gray stain on poplar is Sun Bleached by Varathane.
Sun bleached is a medium to gray color that is very cool in nature.
I like it on poplar because it is very opaque. This thickness gives really good coverage and means zero splotchiness!
The best dark stain on poplar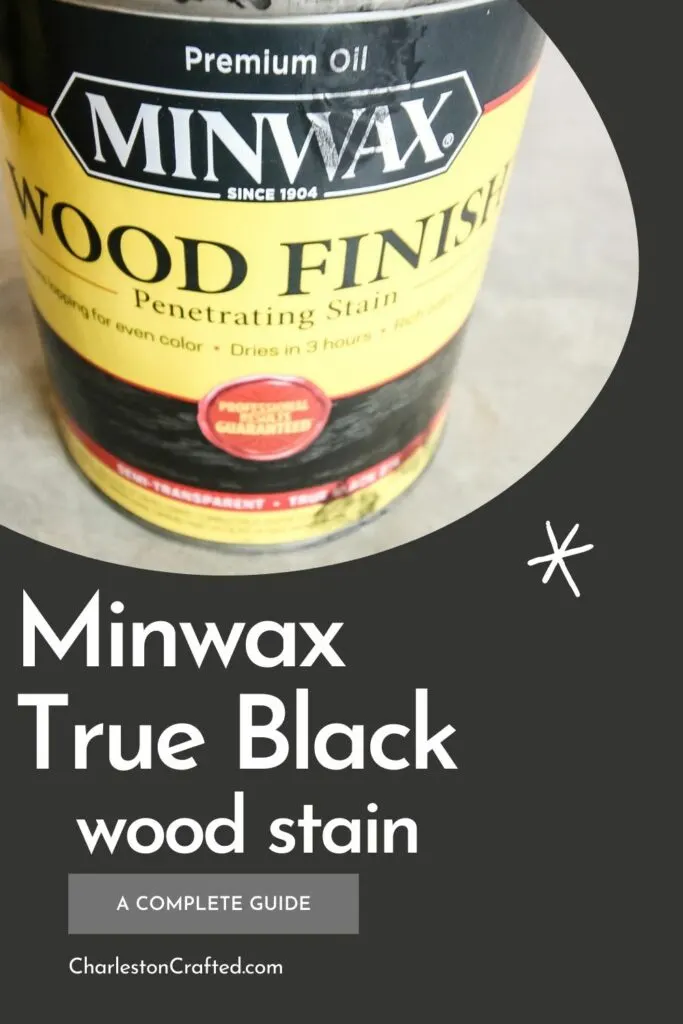 Dark stains tend to look splotchy on poplar. I'd go with Minwax True Black. This is a very dark solid black color.
I like that this color totally transforms the wood. This is a great bet for a masculine or modern feel!
Tips for staining poplar
Poplar has a tendency to take stain in a blotchy way.
The best way to avoid blotchiness is by sanding the wood really well – to 220 grit – before staining.
Then, apply a wood conditioner or pre-stain to help even out the wood so the stain absorbs evenly.
Finally, stick to lighter stain colors with poplar to avoid dark splotches.
Frequently Asked Questions
Does pine or poplar stain better?
As you can see in the images above, poplar does have a tendency to get splotchy. However, it doesn't have dark knots like pine does. Poplar beats pine at natural beauty, but if you plan to use a dark stain, go with pine wood.
Do you need to condition Poplar before staining?
Pre-stain or wood conditioner will help wood absorb stain more evenly. Poplar is not the worst offender for absorbing stain blotchily, but pre-stain will help to ensure you get the most even possible coverage. I find that wood conditioner makes the biggest difference with dark stain colors.
How do you prepare poplar for staining?
Sand thoroughly and finish with a fine grit sandpaper – I like 220 grit. Then, apply a wood conditioner, especially if staining with a dark color. Now you are ready to apply your wood stain!
Does Poplar warp easily?
Poplar is a hard wood that does not warp easily. Boards at the store are usually straight, unlike pine!
Be sure to check out my other DIY wood stain ideas!