Considering adding a black stain to your wood project? Check out Varathane Classic Black wood stain – our full review & how it looks on 7 types of wood!
Black wood stain is a cool option for your DIY woodworking projects.
Black wood can look modern, rustic, or masculine. It's a fun color to play around with.
I was really excited to test out my favorite 3 black wood stain colors on seven types of wood so you can see exactly how they each look!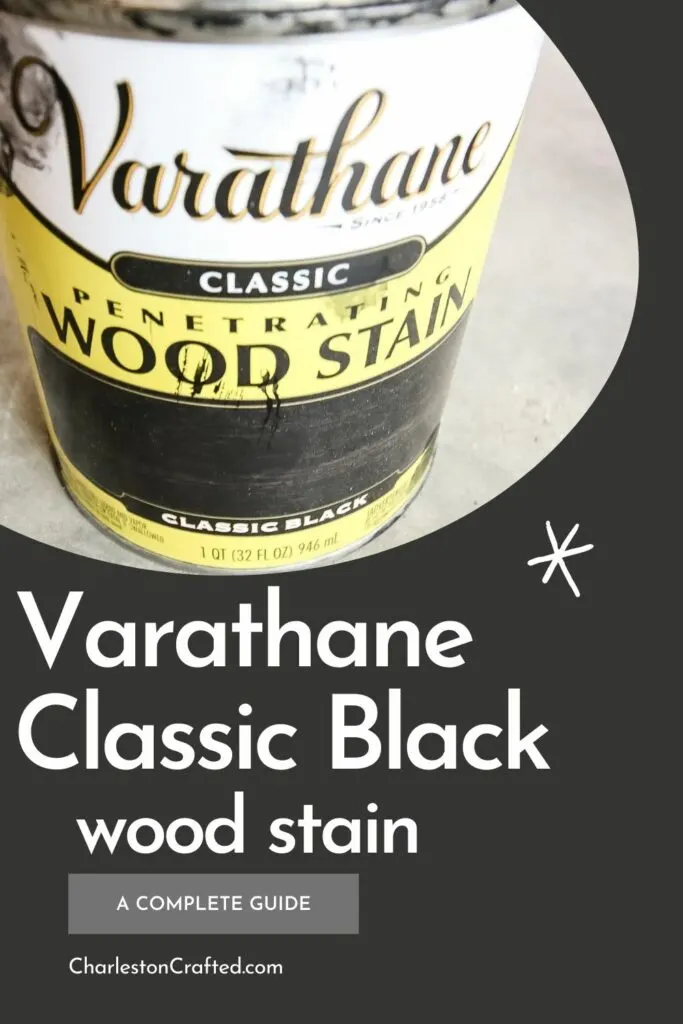 Varathane Classic Black
Varathane is a brand commonly carried at the Home Depot. So, if you shop there, this will be one of your black wood stain options (Varathane Black is the other one!)
Click here to buy Varathane Classic Black at Home Depot.
Classic Black has a nice black tone to it but does not give full coverage. It does allow some of the underlying wood tone to shine through.
Compared to Varathane's Black stain, Classic Black has slightly more coverage and is less blotchy.
This is my pick in general for a black stain if you want a bit of grain to show.
Here is how Varathane Classic Black looked on each of seven wood types!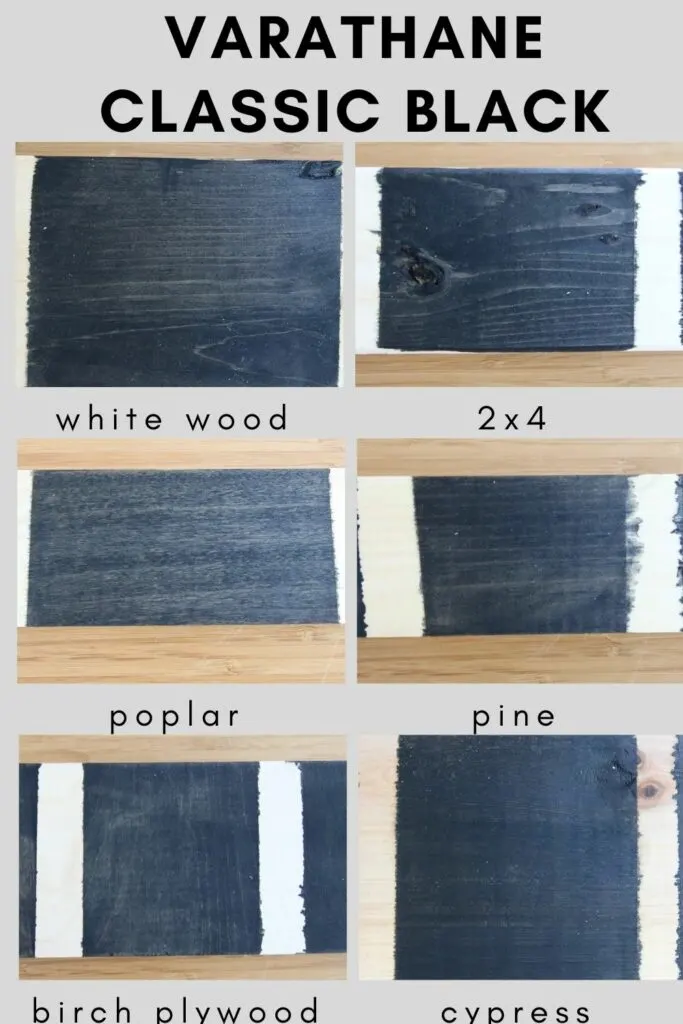 How does Varathane Classic Black stain look on oak?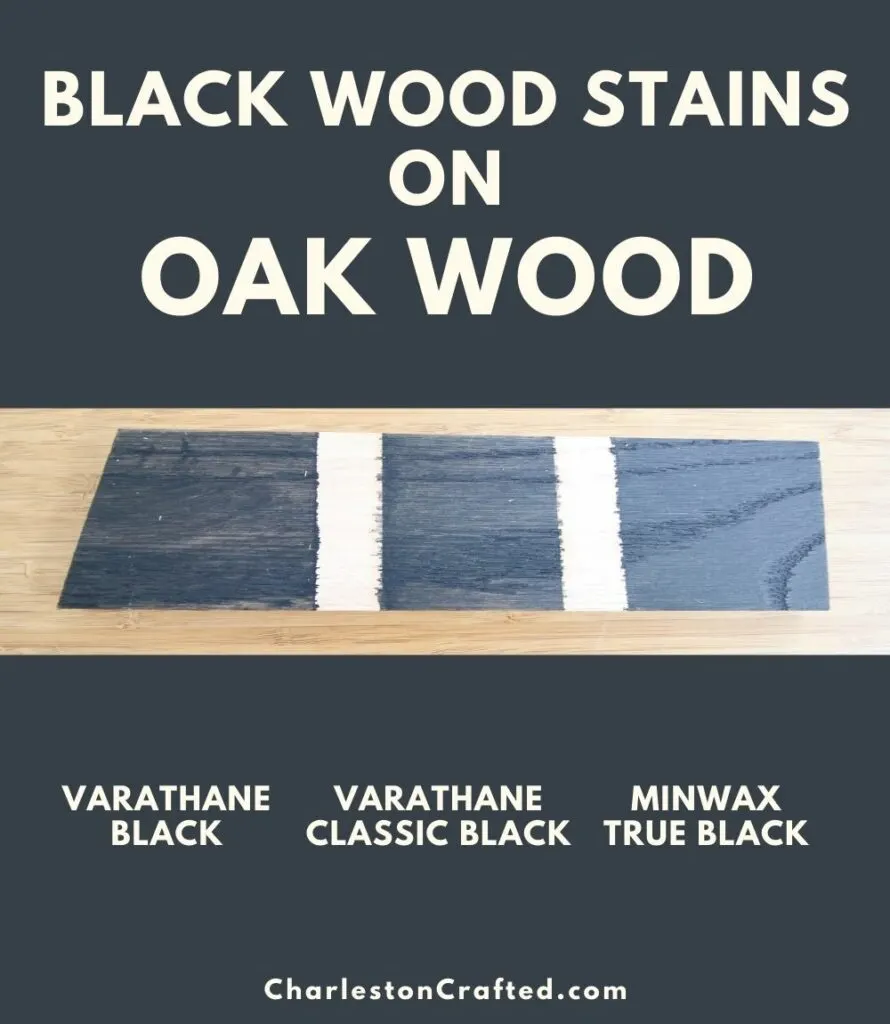 Oak is a really beautiful wood with natural red undertones. I would probably never actually stain it black but this was fun to play with!
Classic Black gave full coverage to this oak. It absorbs the stain a lot darker on the grain and lighter on the rest of the wood.
It's all black, but lighter and darker shades. I think it's actually really pretty!
How does Varathane Classic Black stain look on pine?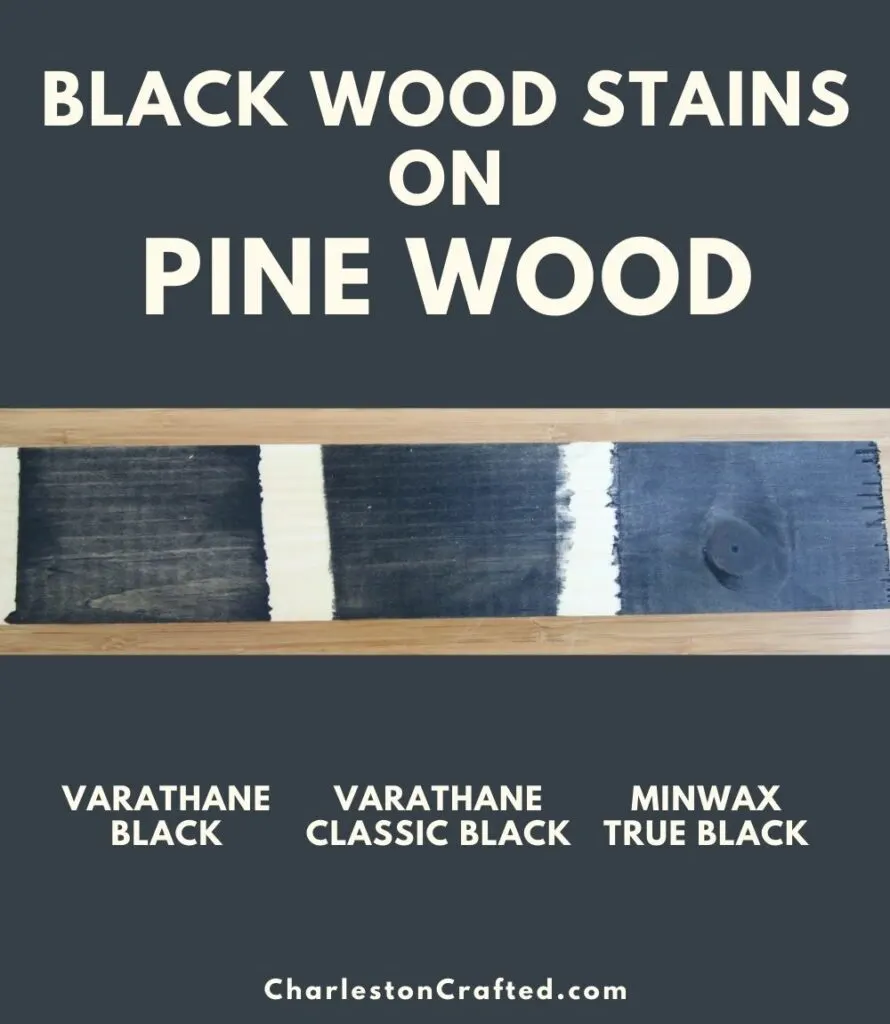 Pine wood has natural yellow tones with some slightly darker graining.
A lot of that natural wood coloring shines through this stain. If you want more full coverage, this isn't the best option on pine.
I feel like this color turned a tiny bit splotchy. It has lots of light areas around the striations of the wood grain.
How does Varathane Classic Black stain look on poplar?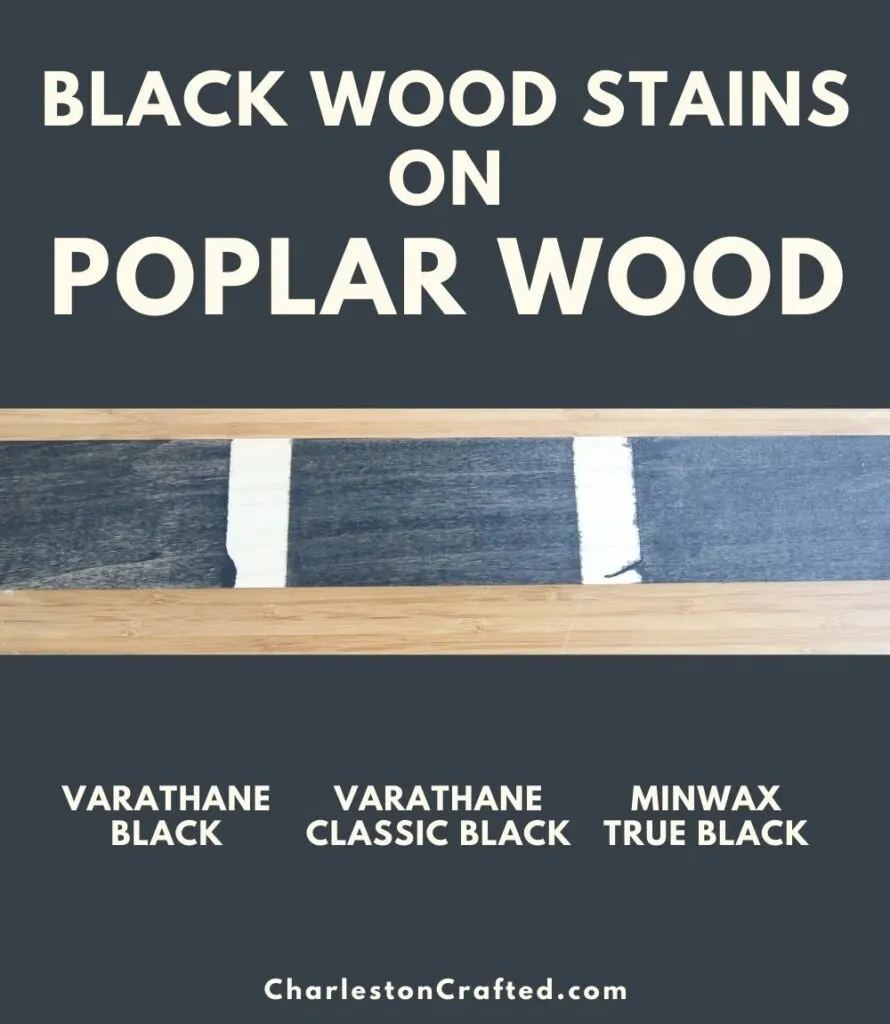 Poplar has natural green and some purple undertones.
I really like how Classic Black looks on poplar – it does not look splotchy whatsoever but still allows grain to show through.
Poplar has little almost dashes it it's wood grain which gives it the look of a lot of texture. This stain really highlights that!
How does Varathane Classic Black stain look on white wood?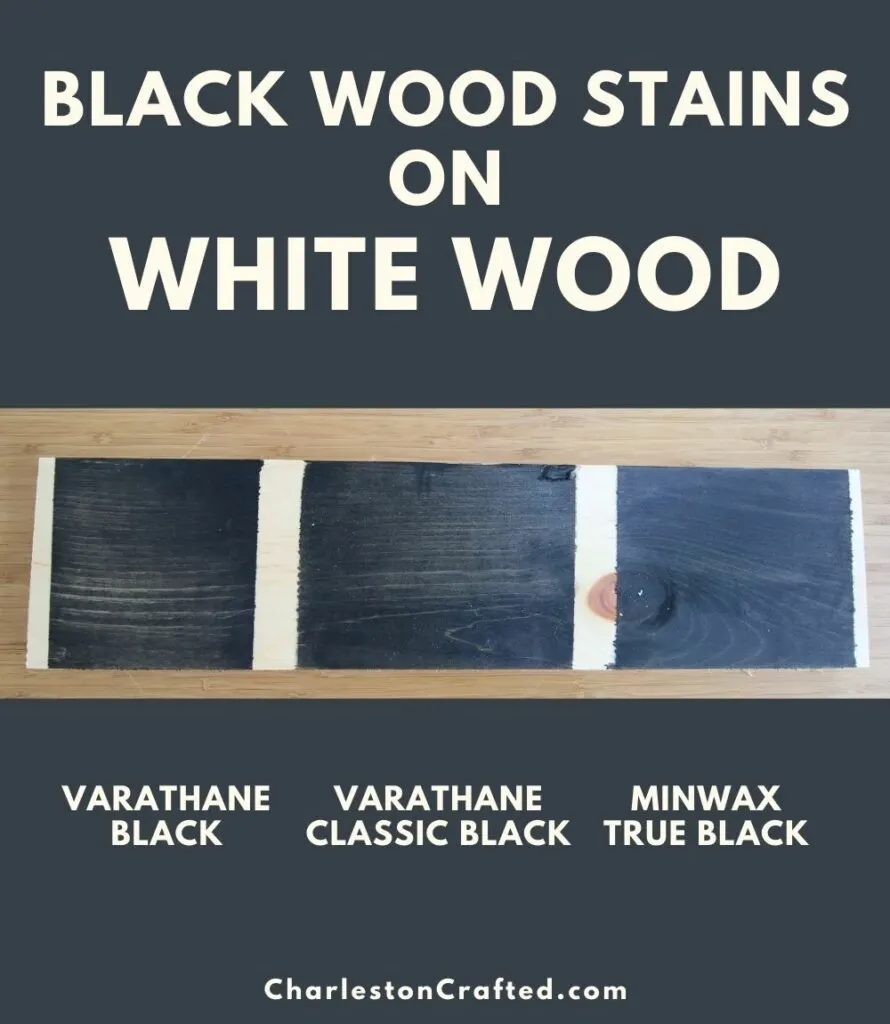 White wood is a naturally very light tannish colored wood with red-brown knots.
Classic Black on white wood gives about 75% coverage. A lot of natural wood grain shows through on and around the grain lines.
I like how this stain-wood combo looks. I think the amount of wood grain that shows is really pretty and lets it still look like actual wood while still being firmly black.
How does Varathane Classic Black stain look on birch plywood?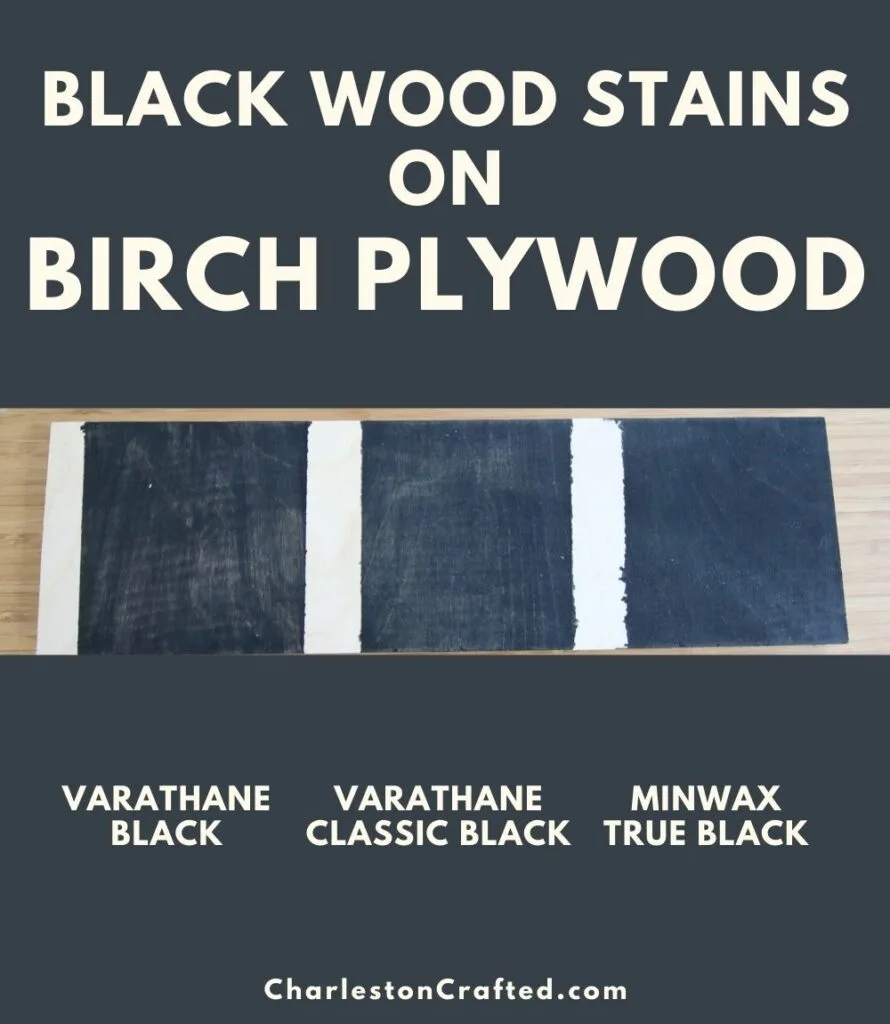 Birch plywood is very light, almost white, with very light tan grain lines. It has beautiful flowing grain lines.
Classic Black gives really good coverage, about 90%. Only thin lines of natural wood color show through along the grain line.
I don't think this is my favorite stain combination, since the grain on this birch is so pretty and it really mostly covers it up.
How does Varathane Classic Black stain look on cypress?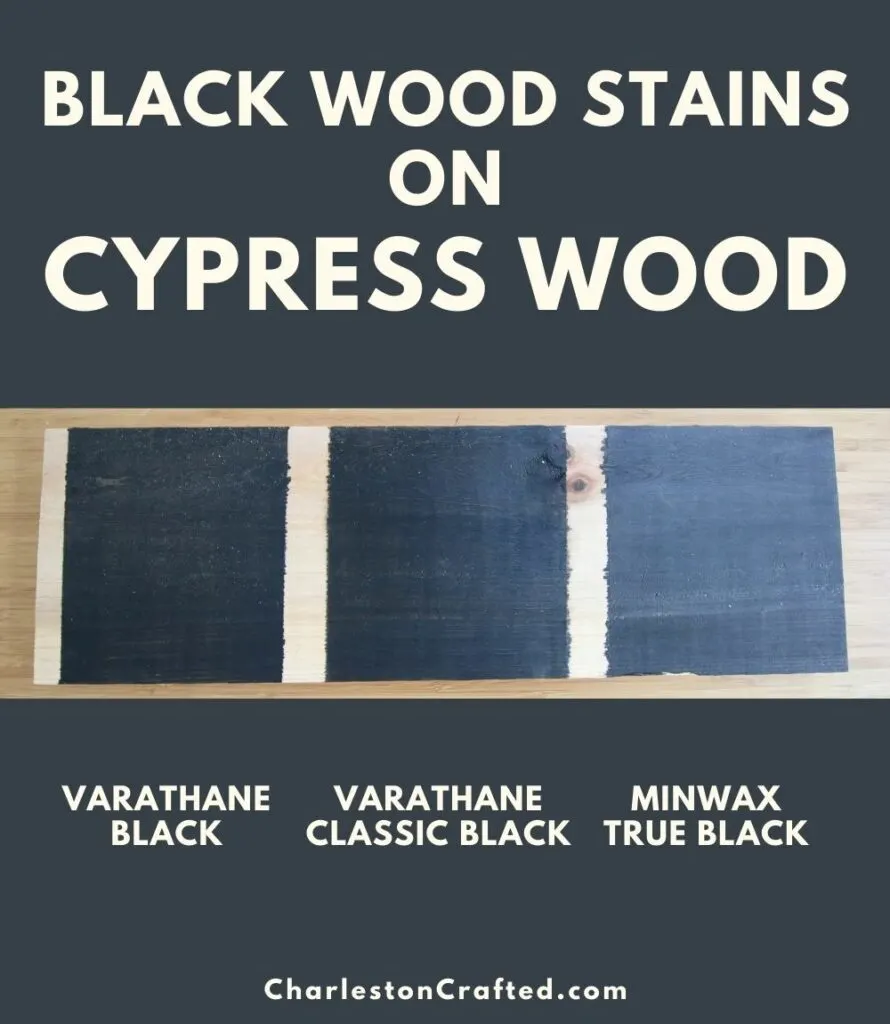 Cypress wood has natural reddish undertones. Honestly, I probably wouldn't normally stain it black because it's so pretty.
But, I like how Classic Black looks on it. It gives about 95% coverage with just a teeny bit of wood grain showing through, especially on the deeper and more dramatic grain lines.
How does Varathane Classic Black stain look on a 2×4?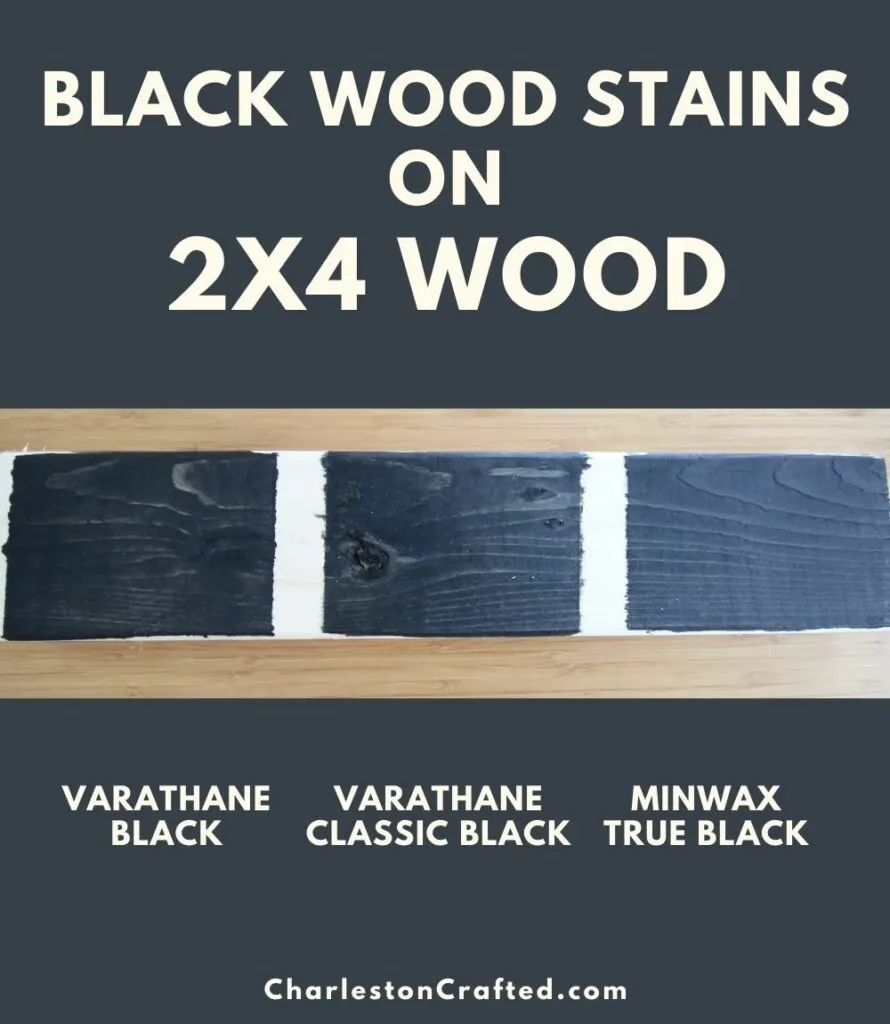 2x4s are usually very light wood with darker knots and holes.
Classic Black gives good dark coverage on the base of the wood with lighter areas along the wood grain.
It adds a nice dark color while still letting the underlying grain be obvious.
I really like Classic Black on a 2×4. The underlying wood isn't anything to sing home about, but Classic Black makes it really interesting!