Considering adding a black wood stain to your wood project? Check out Minwax True Black stain – our full review & how it looks on 7 types of wood!
Black stained wood is really cool because, at first glance, it sometimes doesn't even look like wood.
We first discovered this when we built this wooden desk for Sean's mom and her inspiration had black metal legs. Black wood stain quickly transformed basic wood for an at-a-glance metal look.
I was really excited to test out my favorite 3 black wood stain colors on seven types of wood so you can see exactly how they each look!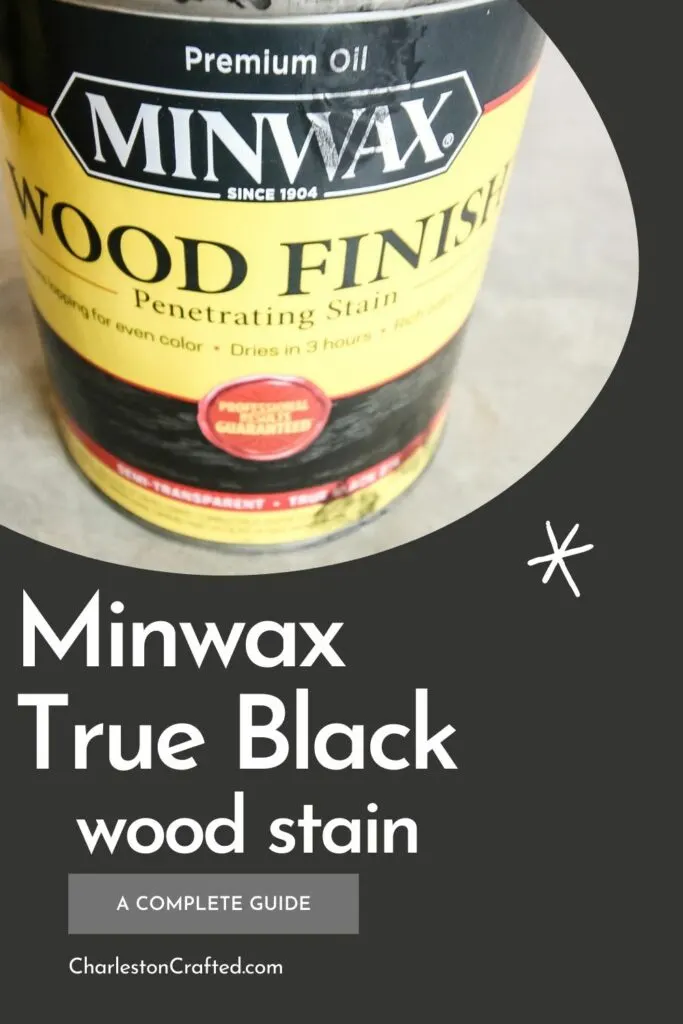 Minwax True Black
Minwax is a brand commonly carried at the Lowes. So, if you shop there, this will be your black wood stain option.
Click here to buy Minwax True Black at Lowes.
True Black is a seriously BLACK wood stain. It has pretty much 100% coverage and allows none of the natural wood to shine through.
Why not just paint it black then?
Wood stain soaks into the wood and will not scratch or peel off like paint that just sits on the surface.
Plus, even though this stain is completely opaque, it lets the texture of the wood grain show through.
Here is how True Black looked on each of seven wood types!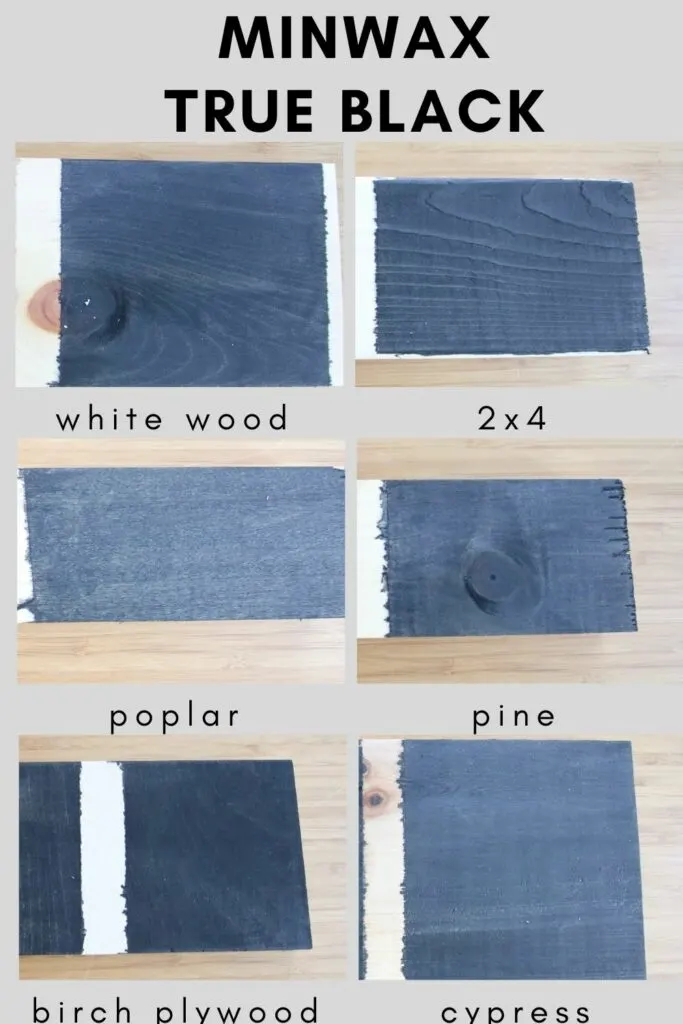 How does Minwax True Black look on oak?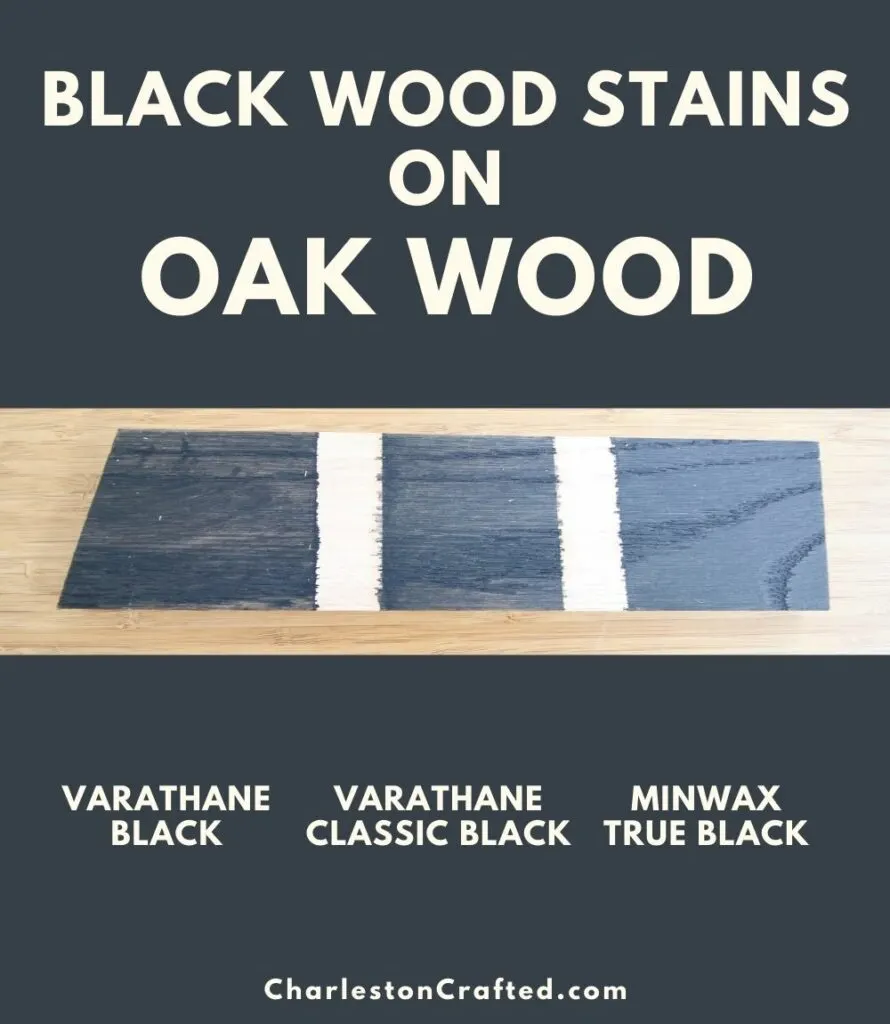 Oak is a really beautiful hardwood with natural red undertones. I honestly would never stain oak black because it's expensive and beautiful but this scrap was fun to play with!
Tru black gives 100% coverage on oak. It's black all over, but even darker black on the grain.
I actually love how this looks with the matte black-on-black tones. It's shockingly gorgeous!
How does Minwax True Black look on pine?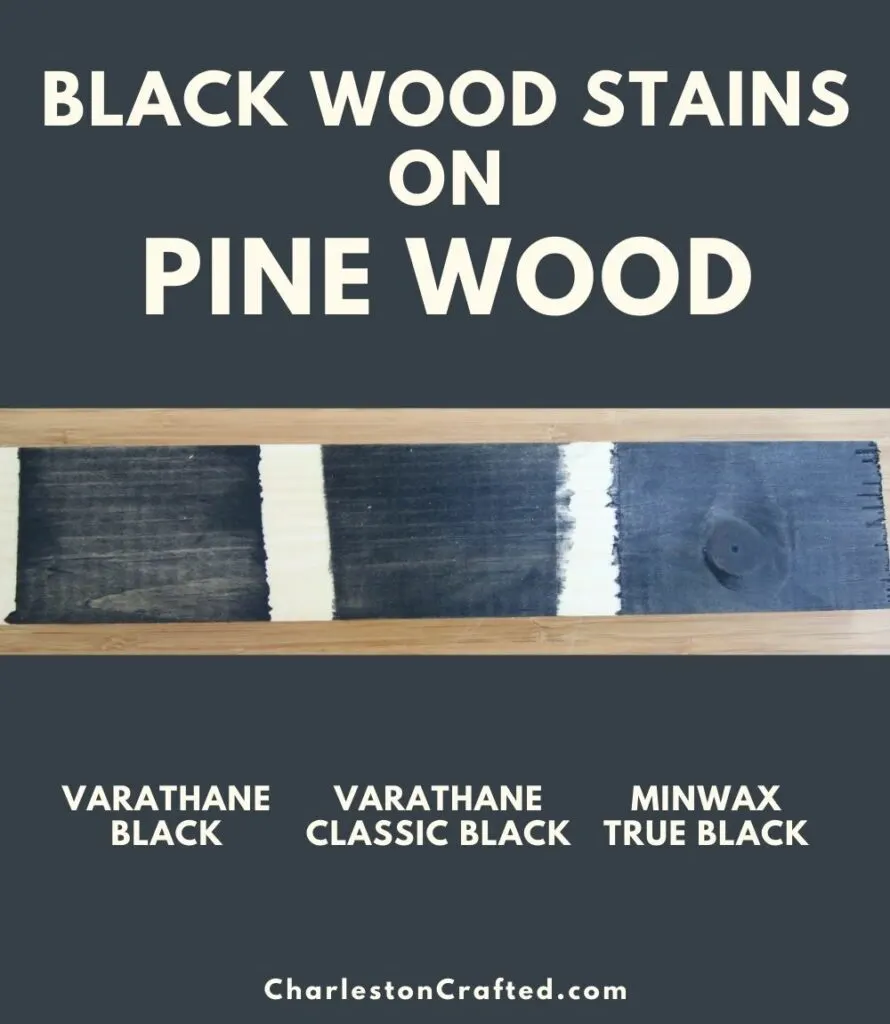 Pine wood has natural yellow tones with some slightly darker graining.
True Black gives about 95% coverage on pine. I see a tiny bit of lightness around the grain but not much.
True Black doesn't really do much for pine, but if you just want it to look basically solid black, this is a good option.
How does Minwax True Black look on poplar?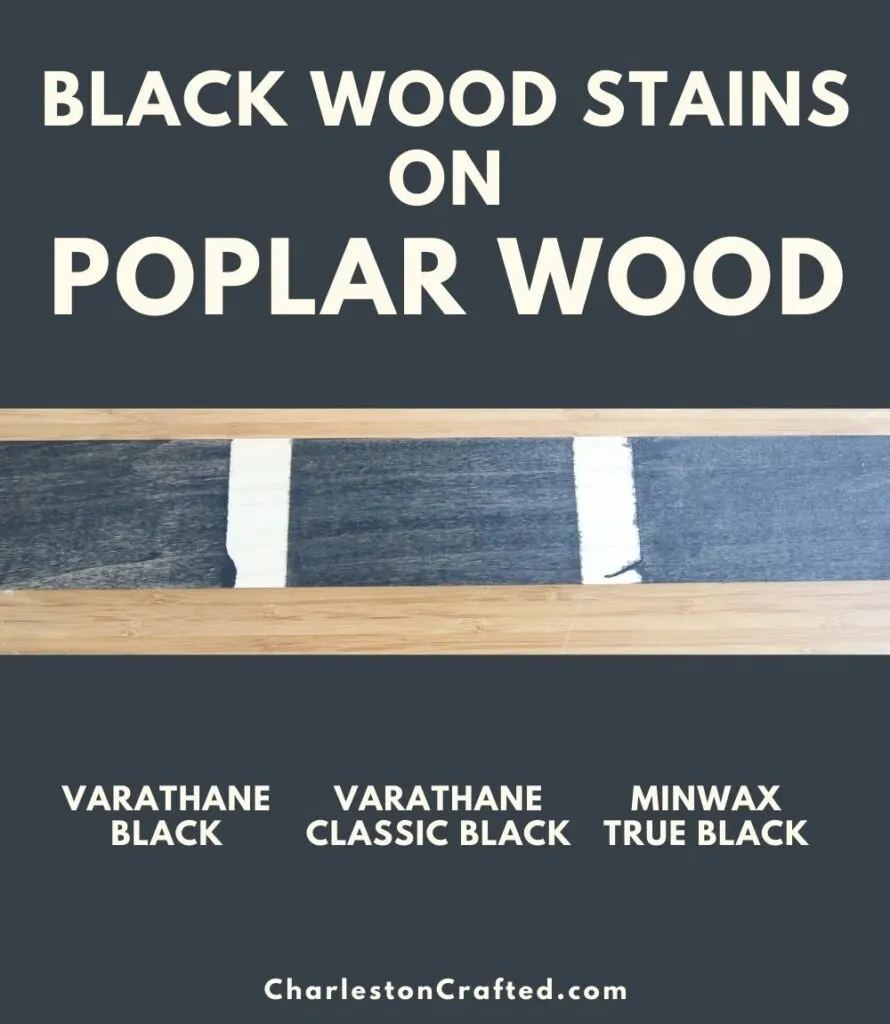 Poplar has natural green undertones and True Black completely covers that up.
It gives pretty close to 100% coverage and makes it all look basically solid black.
This combo doesn't do anything for me and I think it's too much coverage, but if you want solid black without painting, this is a good option.
How does Minwax True Black look on white wood?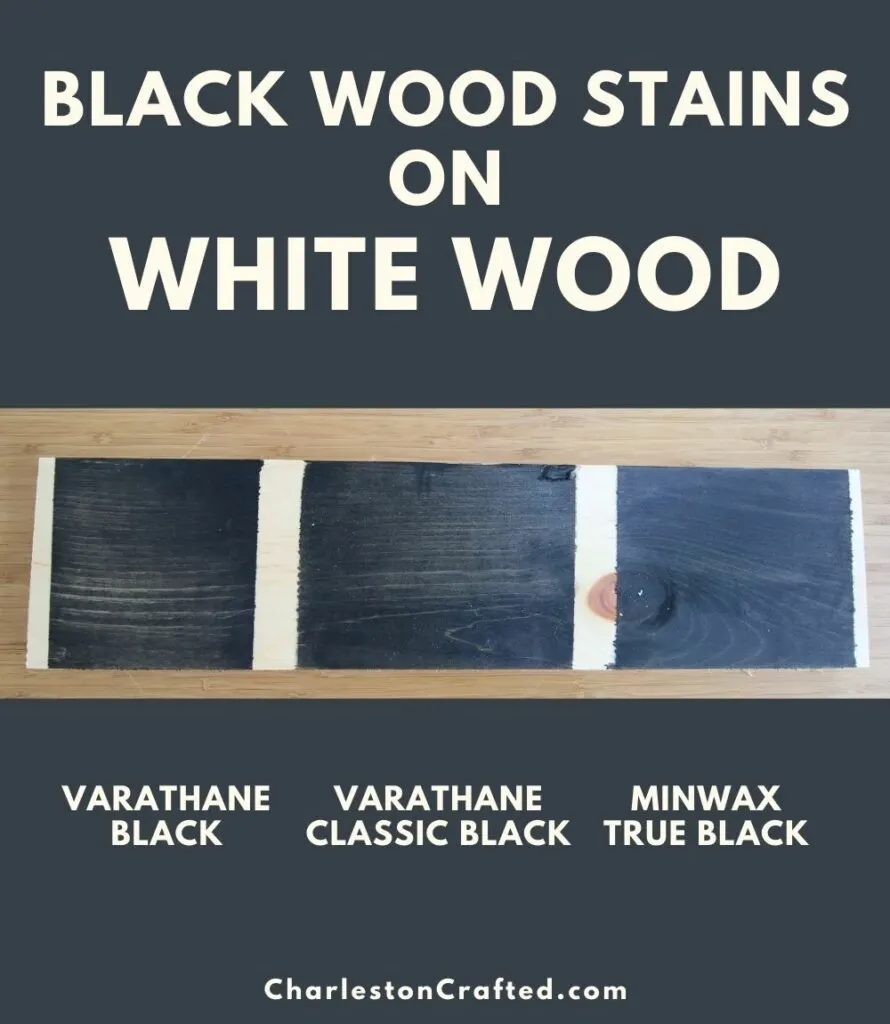 Whitewood is very light with medium-dark brown knots. It's a cheap wood and therefore fine in my book to stain dark.
I really like how True Black looks on white wood. It gives about 98% coverage a very solid black but the grain lines pop at an almost charcoal gray color that I find really pretty!
How does Minwax True Black look on birch plywood?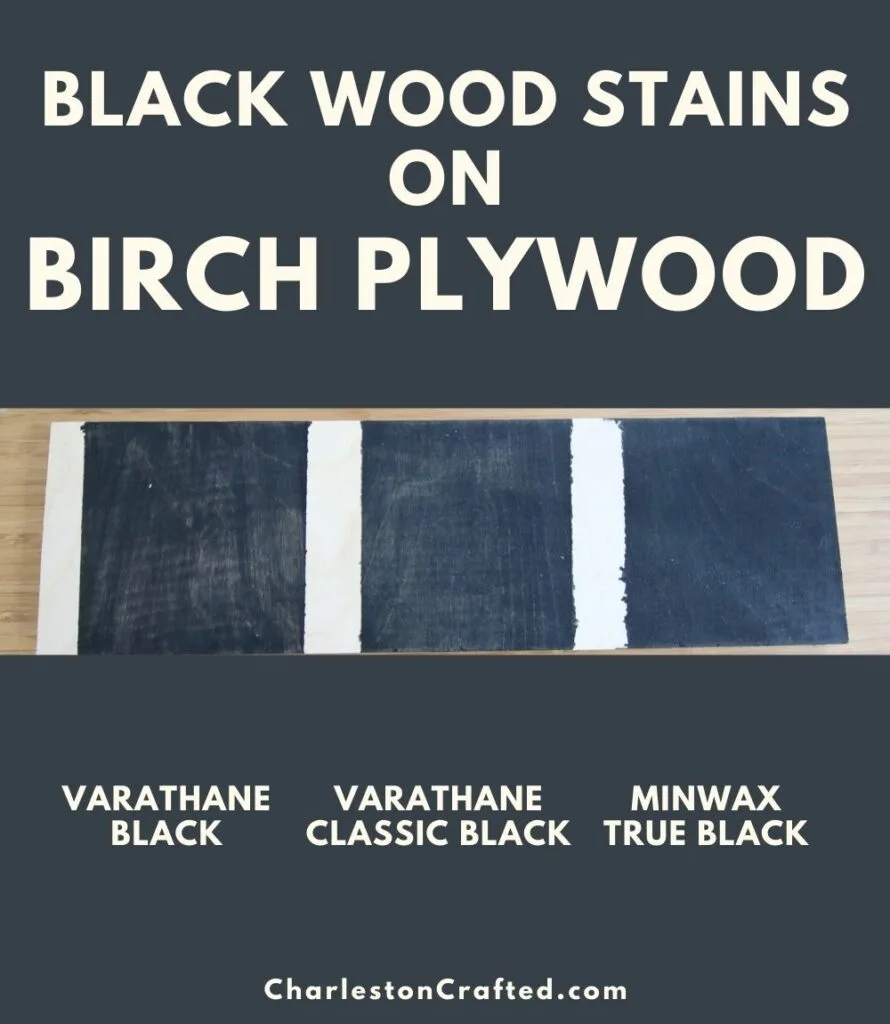 Birch is naturally very light with golden tan wavy grain lines.
True Black has 100% coverage with one coat on birch. You can see the grain at an angle, and it reads as a dark charcoal color.
If you want solid black, this is a good option, but I don't love how it really hides the beautiful graining.
How does Minwax True Black look on cypress?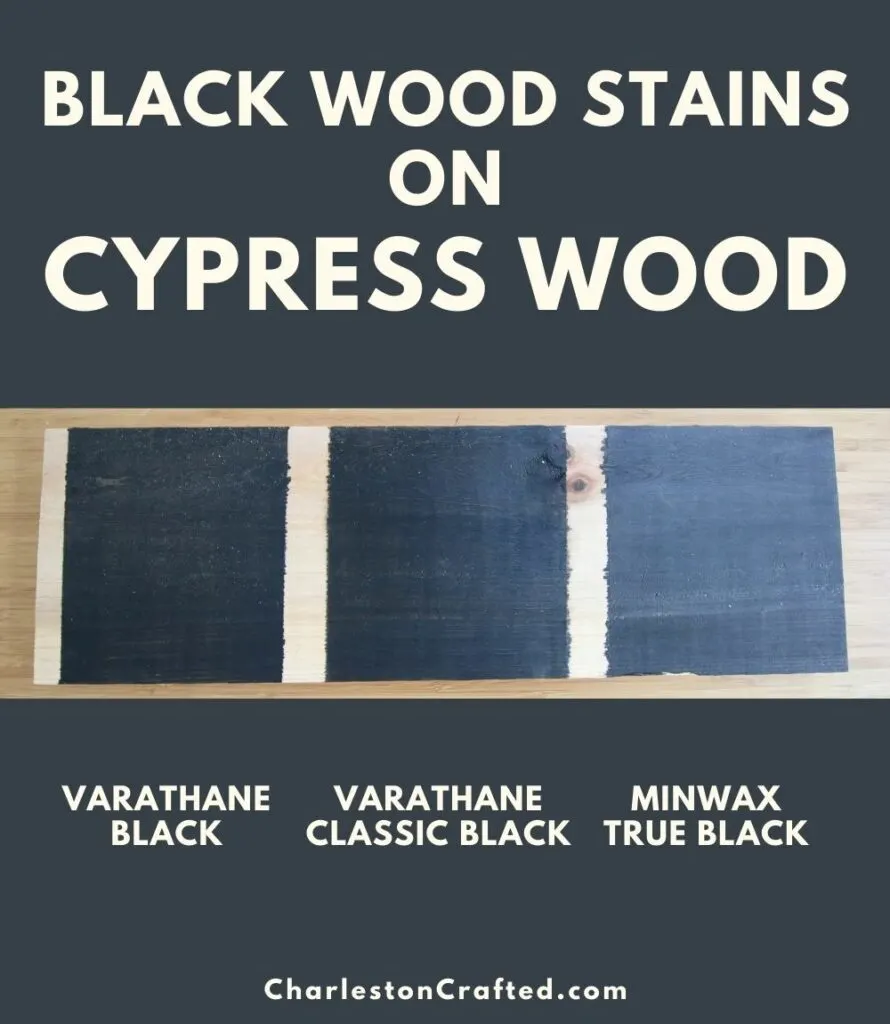 Cypress has naturally red undertones and took True Black at about 95% coverage. There is a slight amount of lightness around some of the grain.
I think cypress has really beautiful natural grain, so I would not personally cover it with something as opaque as True Black.
How does Minwax True Black look on a 2×4?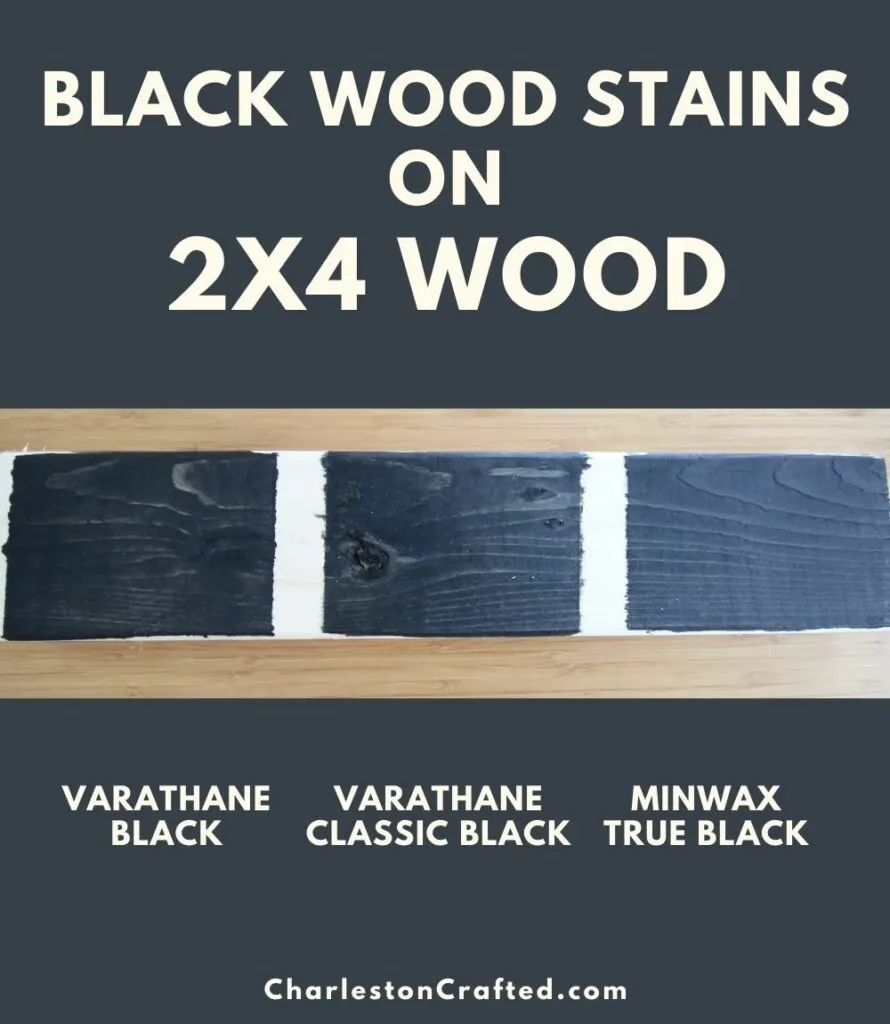 2x4s are light wood with dark knots.
True Black gives nearly 100% coverage and does a pretty great job of hiding the knots, too.
If you want to jazz up a 2×4, I think that True Black is a great option!