You know that old, mismatched side tables just weren't going to work in a newly renovated guest bedroom. We wanted matching tables that also matched the stain colors of our triangle brackets and bookshelf above the bed.
This DIY mid century modern side table is easy to reconstruct using the instructions in the how-to card in this post, but let's dive into some of the details!
In case you missed it, check out the guest bedroom design plan here!
Mid Century Modern Side Tables
We constructed these tables with custom cuts and broke it down into three pieces: frame, top, and shelf.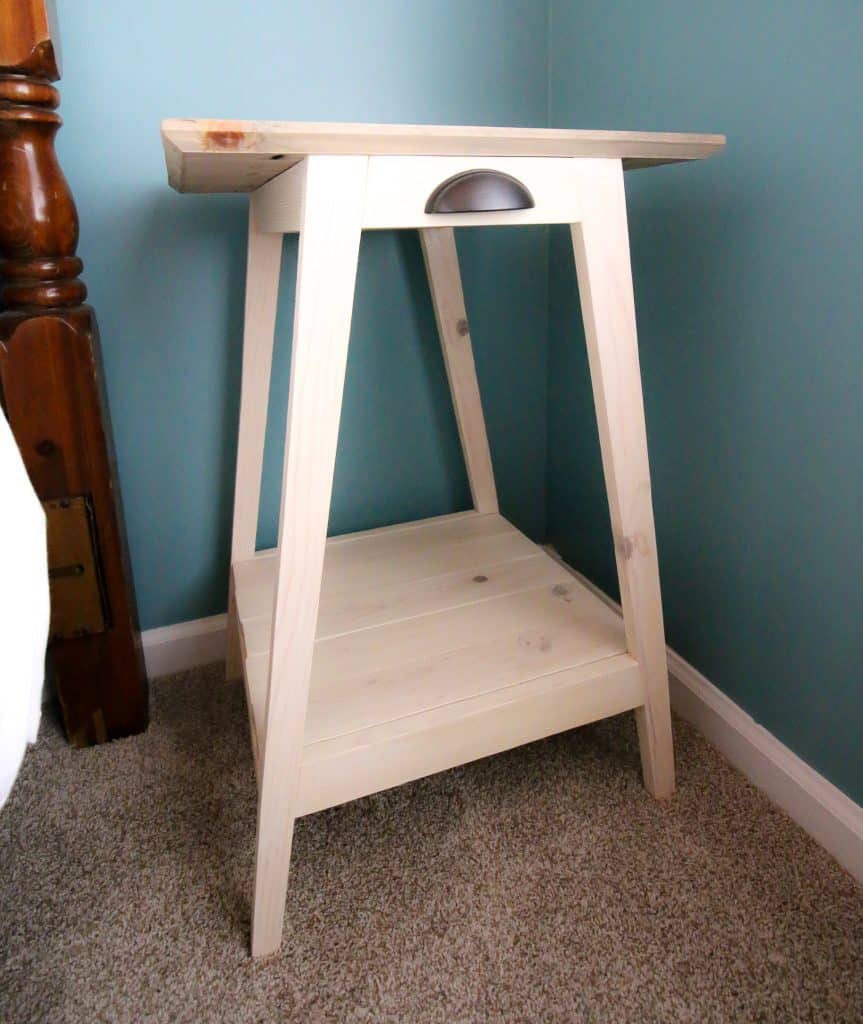 This console table looks great next to our coastal console table and modern platform bed!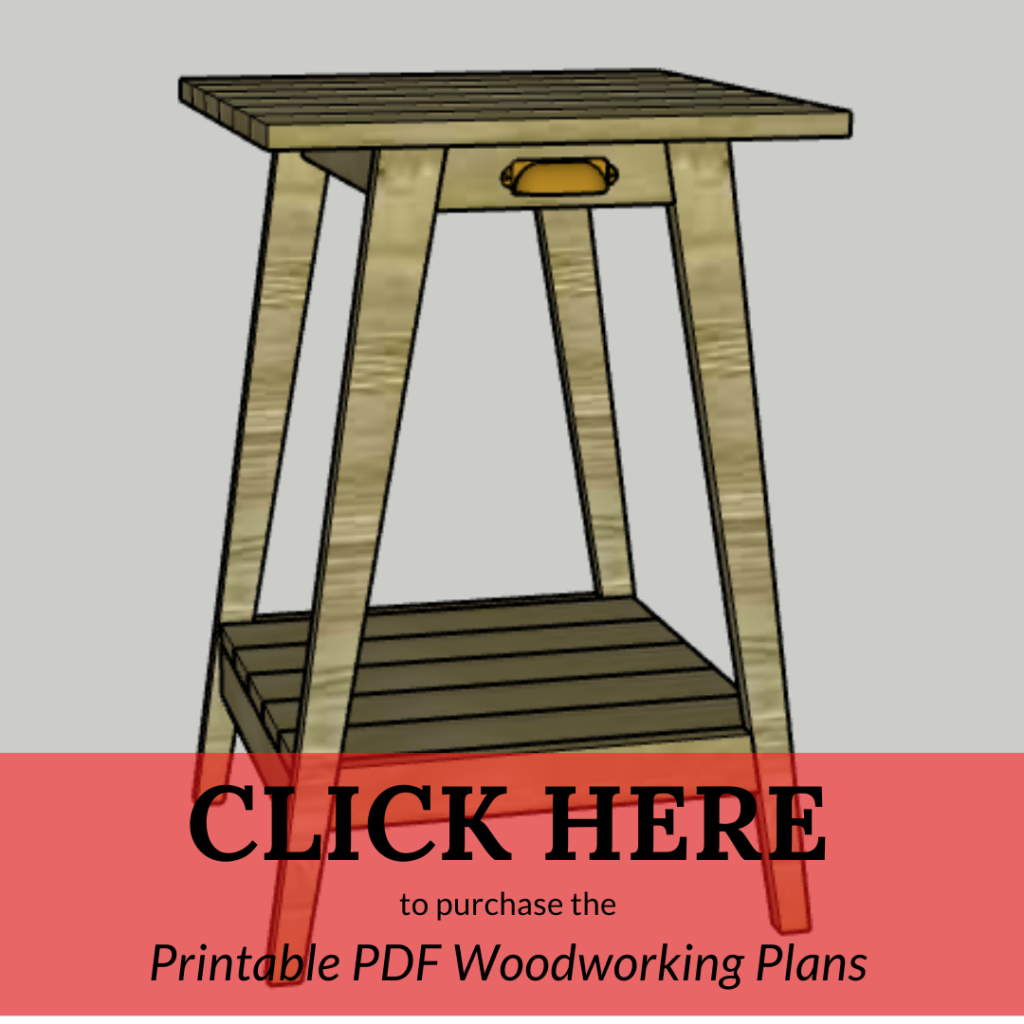 Construction
The top was easy after making the cuts. We drilled pocket holes and attached the pieces flush together. Then we added a nice element and ran a router around the bottom edge to add a nice touch.
We did the same thing for the shelf, creating pocket holes to attach the boards together, but we didn't route the edge.
Then we created the frame. The frame is simple when you realize it's just two A-frames attached with four boards. Then, the shelf sits on the lower level and the top sits, well, on the top.
We stained the frame and lower shelf with white stain and the top with Weathered Wood Accelerator to mimic the shelves above them.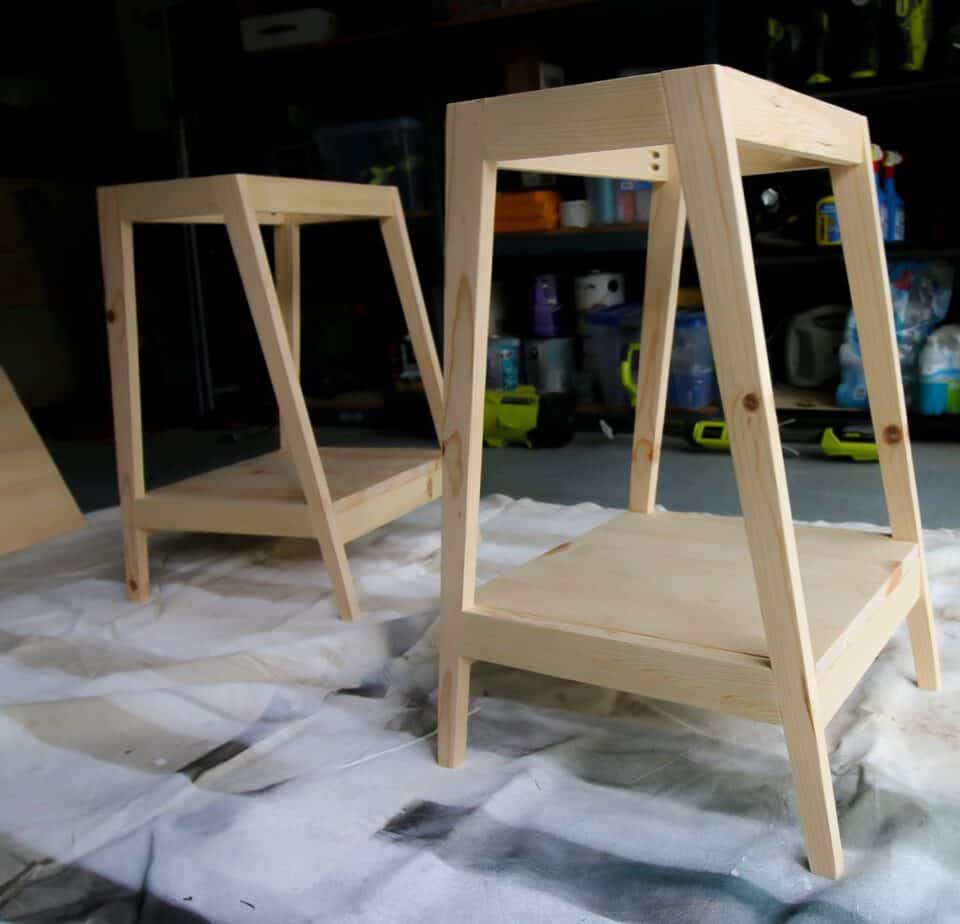 Then we used glue to attach the shelf and top so that there weren't any nail holes showing.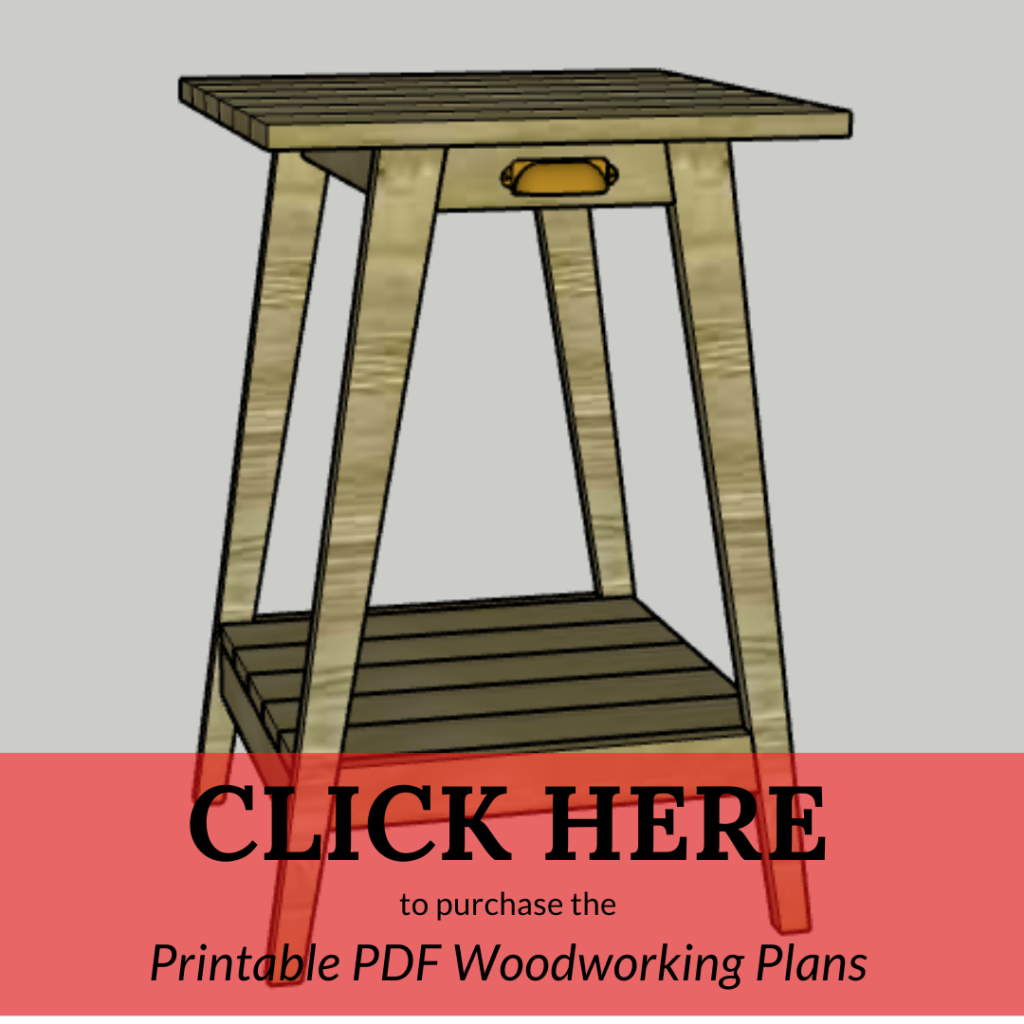 Finishing
We decided to add a pull that was leftover from our kitchen cabinets to add a nice metal element. It obviously serves not structural or functional purpose, but we thought it looked nice.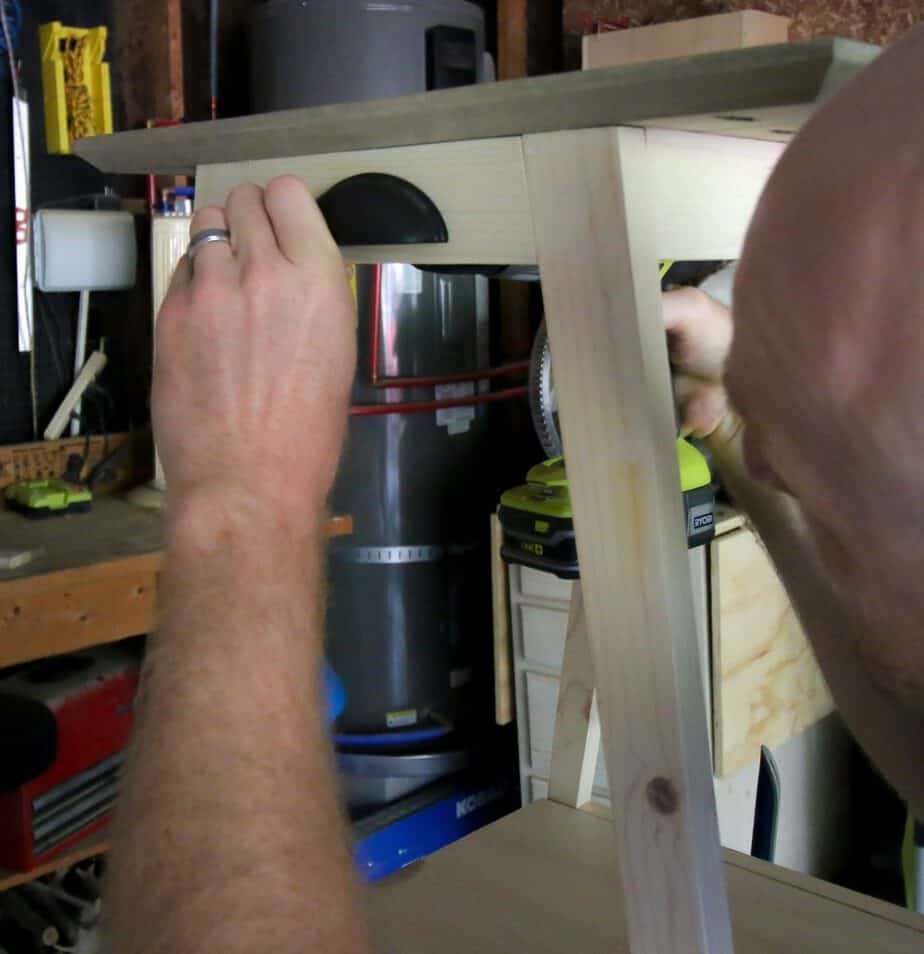 The final touch was to claim this DIY mid century modern side table as our own. To do this, we used our Gearheart Industry electric branding iron.
We wrote about how much we liked this a few months ago and have been branding every woodworking project since then.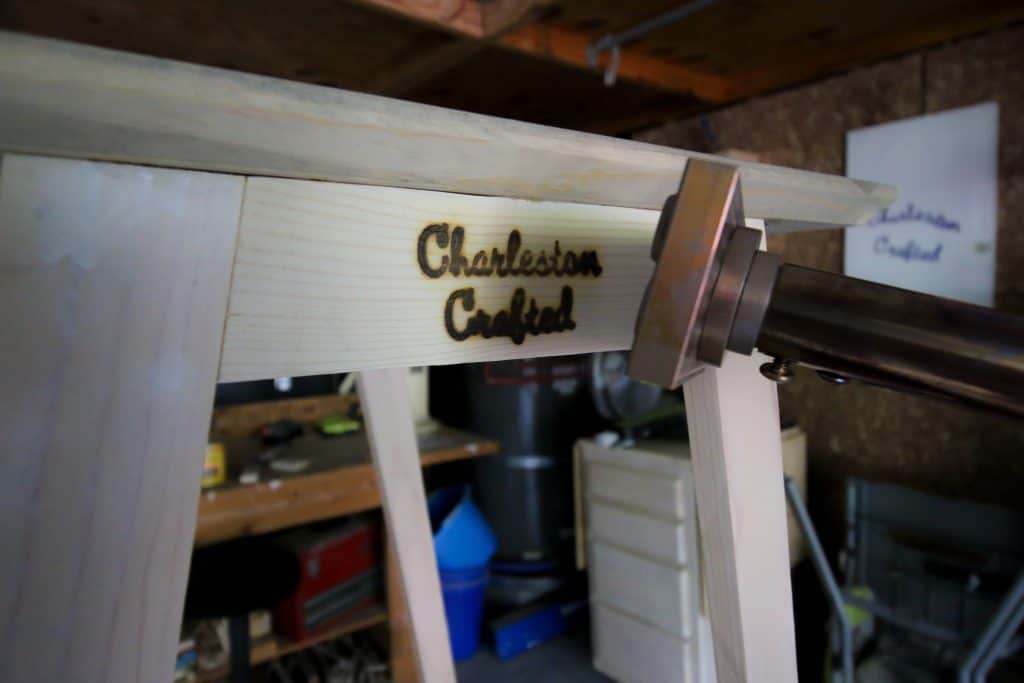 We love the Gearheart electric branding iron because of how custom it makes all of our pieces.
The iron is so simple to use (plug it in and wait 10 minutes, then press it onto your piece) that we can fire it up for all our projects.
We done this on several pieces we've sold lately so that our name gets out there, but we still want to brand things in our own home.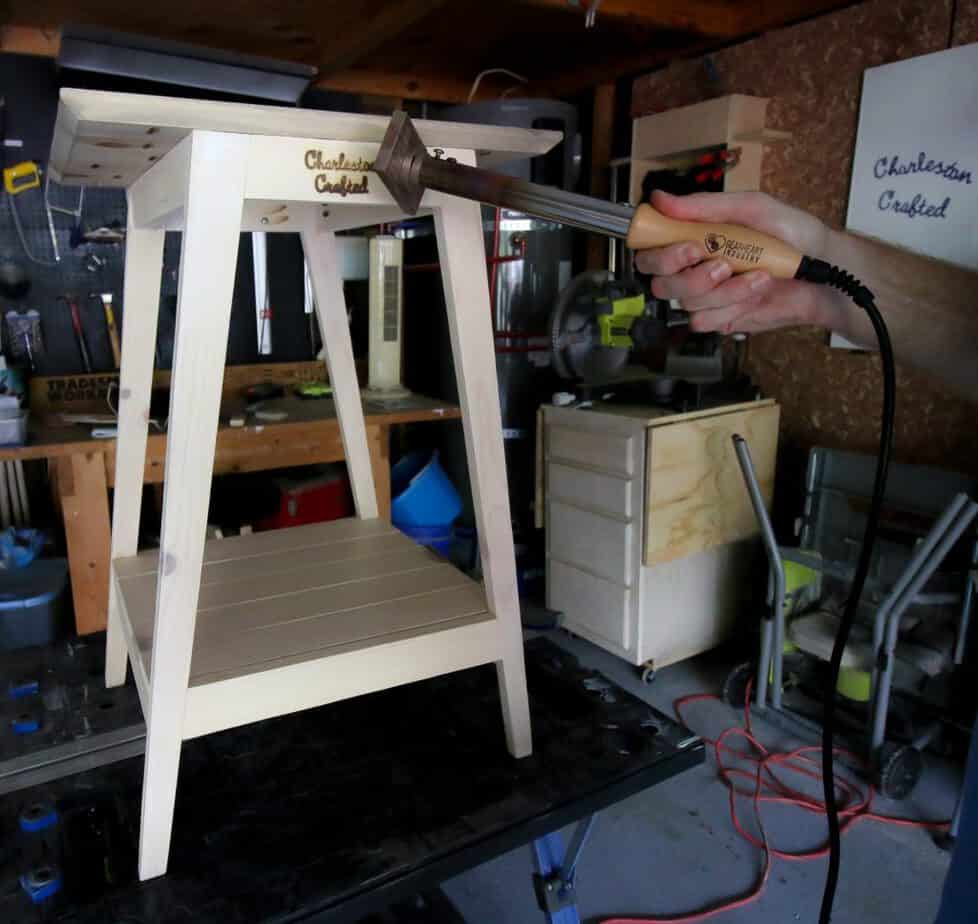 We pressed the brand up against the wood surface for about two seconds and it left a beautiful imprint of our Charleston Crafted logo.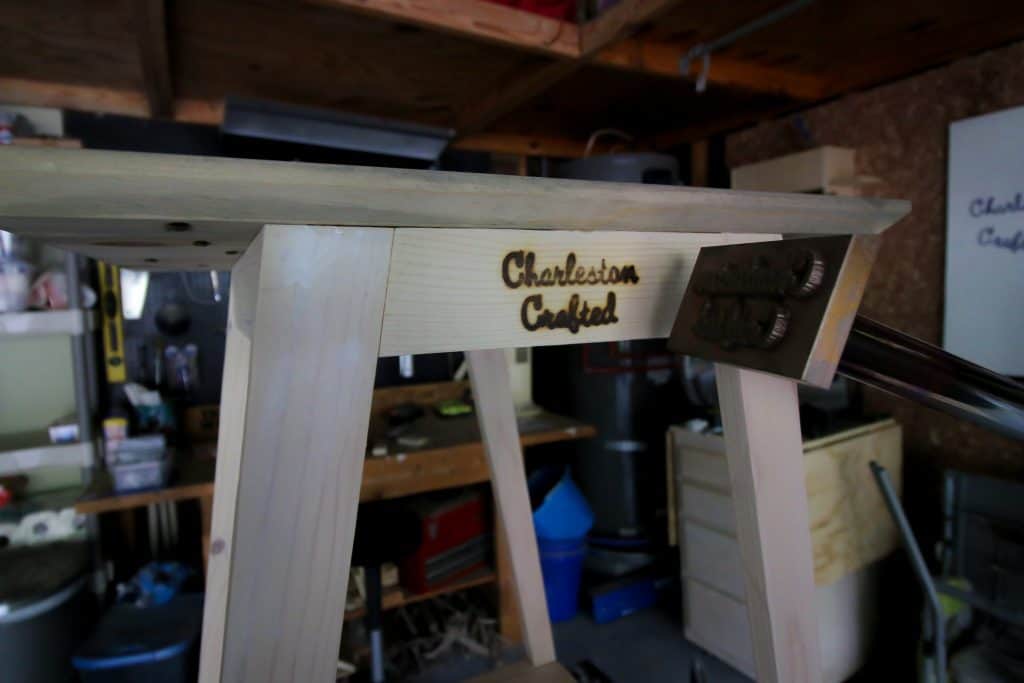 Remember that if you're interested in a branding iron for your logo or other graphic, you can work with Gearheart to make it custom using their online tools. It's a simple process with amazing results.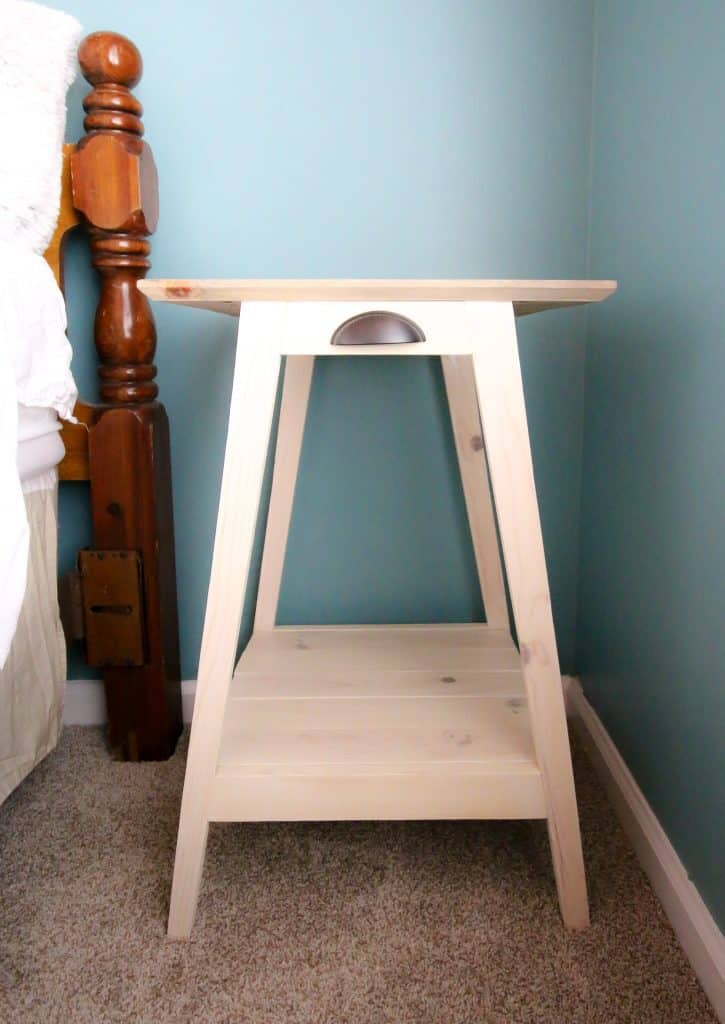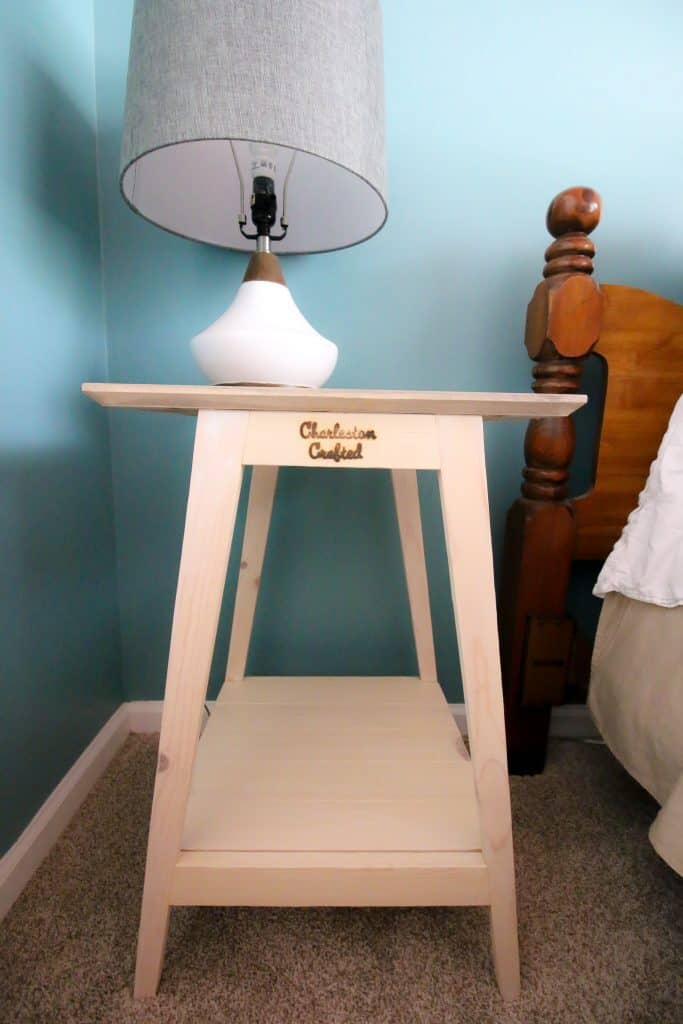 Each DIY mid century modern side table looks amazing in this space and really brings out the natural and modern look to the space!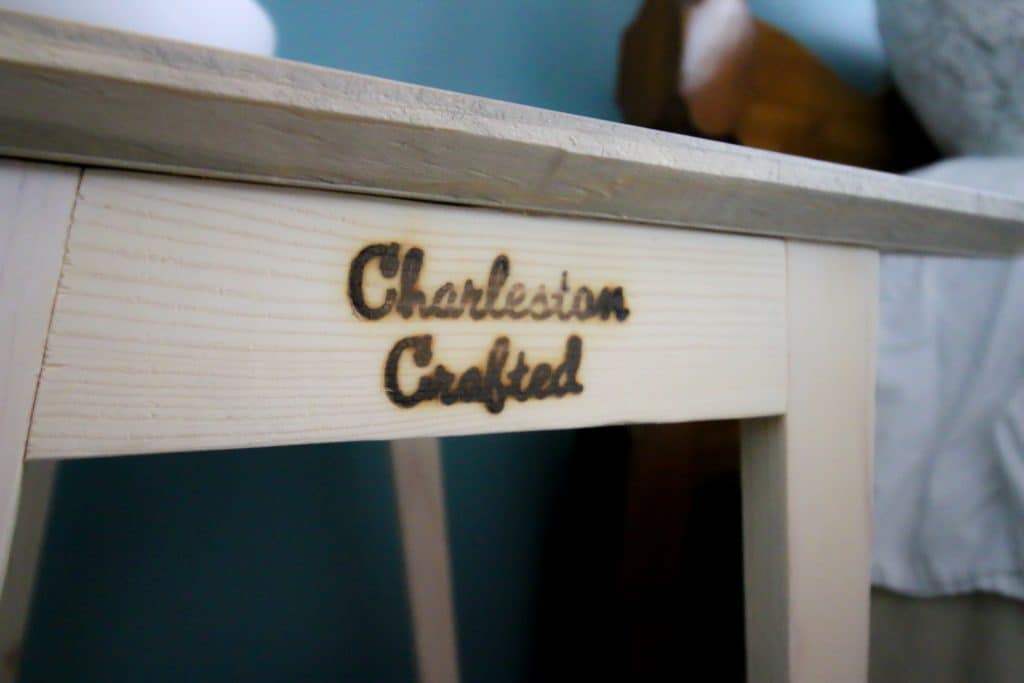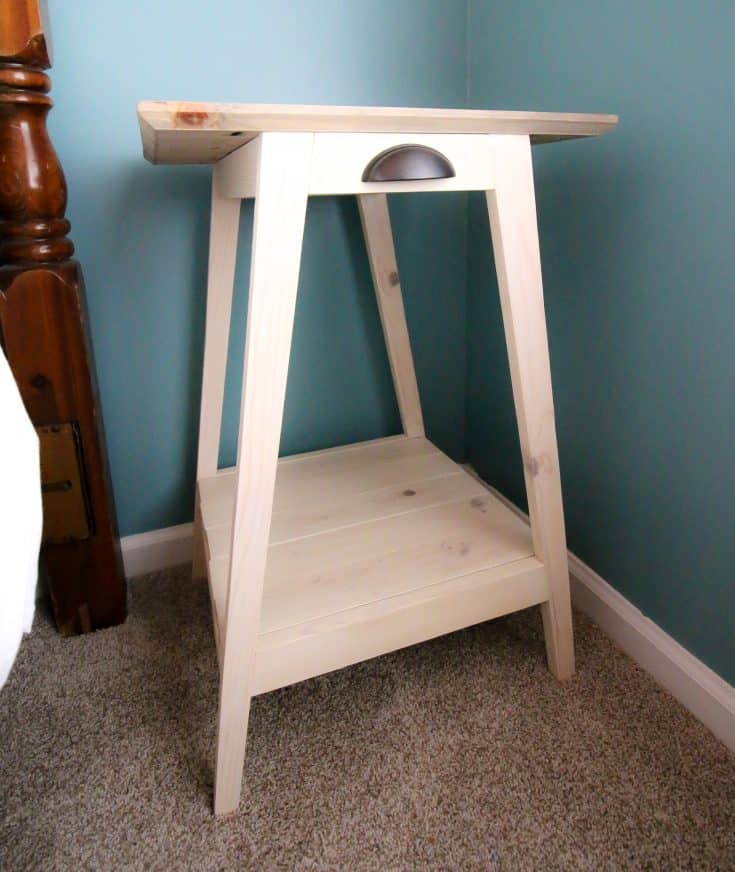 Yield:

1 side table
DIY Mid Century Modern Side Table
Total Time:
2 hours
30 minutes
A DIY mid century modern side table will add a beautiful aesthetic to your room and provide great functionality.
Materials
40' 1"x4" boards
1 1/4" Kreg pocket screws
Wood glue
Stain
Instructions
Start by making the following cuts listed in the plans.
Drill pocket holes on both ends of the Sides, Upper Leg Supports and Lower Leg Supports.
Attach all of the Top Boards together with pocket holes or wood glue.
Attach all of the Shelf Boards together with pocket holes or wood glue.
Create two A-frame leg sides by attaching the Upper Leg Supports flush with the top (2" side) of the Legs. Then attach the Lower Leg Supports to the legs where they fit flush.
Use the Side pieces to attach the two A-frame legs together, using them flush with the supports.
Attach the Shelf to the lower supports and the Top to the upper supports using glue and clamps.
Add any paint, stain or decorative hardware as you so please.
Recommended Products
As an Amazon Associate and member of other affiliate programs, I earn from qualifying purchases.
This post was sponsored by Gearheart Industry. All opinions are our own and our opinion is that we love our custom branding iron from Gearheart Industry. Thank you for supporting the brands that make Charleston Crafted possible!
Facebook | Instagram | Pinterest | Twitter | YouTube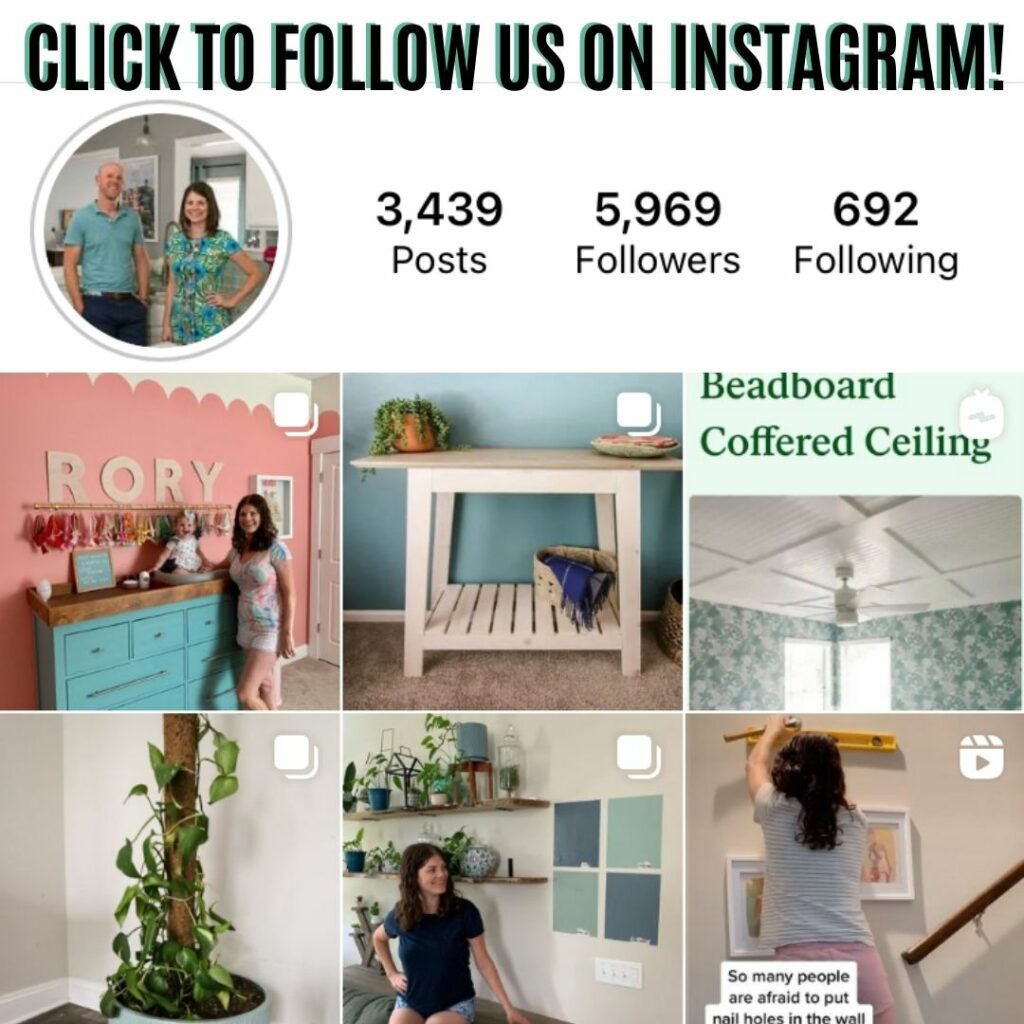 ---
Can we send you our newsletter?
Another great way to keep up with out latest projects is by joining our weekly newsletter! Get alerts of our latest projects and special peeks behind the scenes!
Follow along on Instagram
Join our online community where we share real time behind the scenes looks at our DIY projects and peeks inside our home + family!
---