I just added what might be the coolest new toy to my tool box. It's a custom branding iron from Gearheart Industry. I never knew how much I wanted a custom branding iron until I got one. Now I'm dragging all of our old woodworking projects out into the garage to put our mark on them. I had to share this with you.
Custom Branding Iron from Gearheart Industry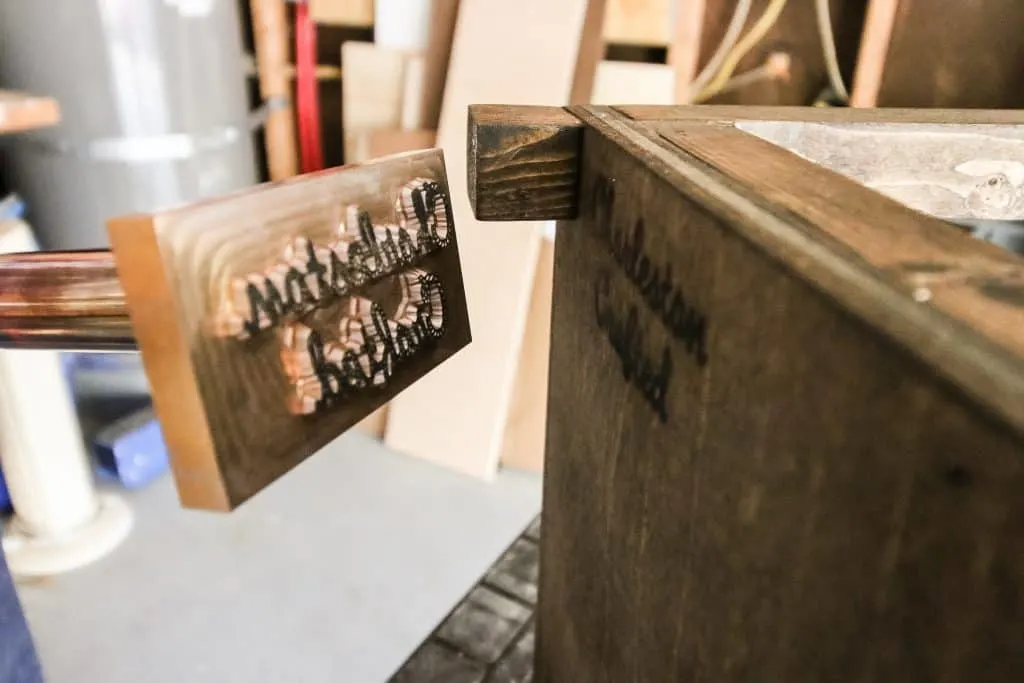 I have been thinking about a custom branding iron for a while. Usually I think about it when I make a furniture piece or other wooden decor for someone else. I want to be able to spread our name around. If anyone ever saw one of my pieces out in the wild, I want them to say, "Oh look, Charleston Crafted made that. Let me check them out!"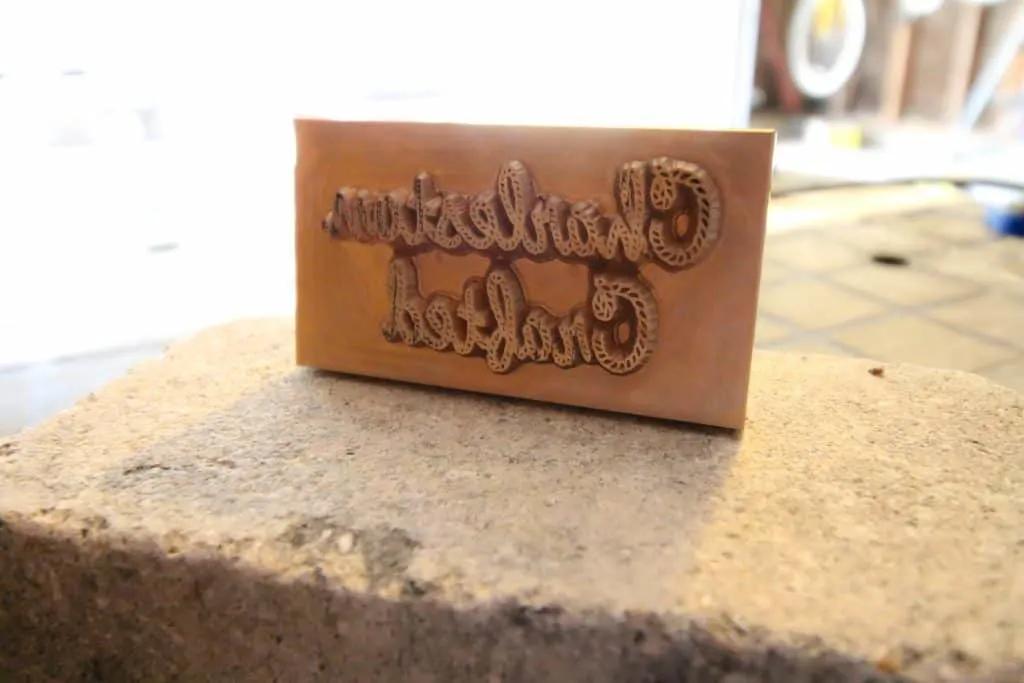 I worked with Gearheart to develop this custom branding iron for us. Let me start by saying that it's an extremely easy process. You can upload your custom logo to their site if you have one, choose your size and you're done. You can also design your logo right there on their site if you don't have one already.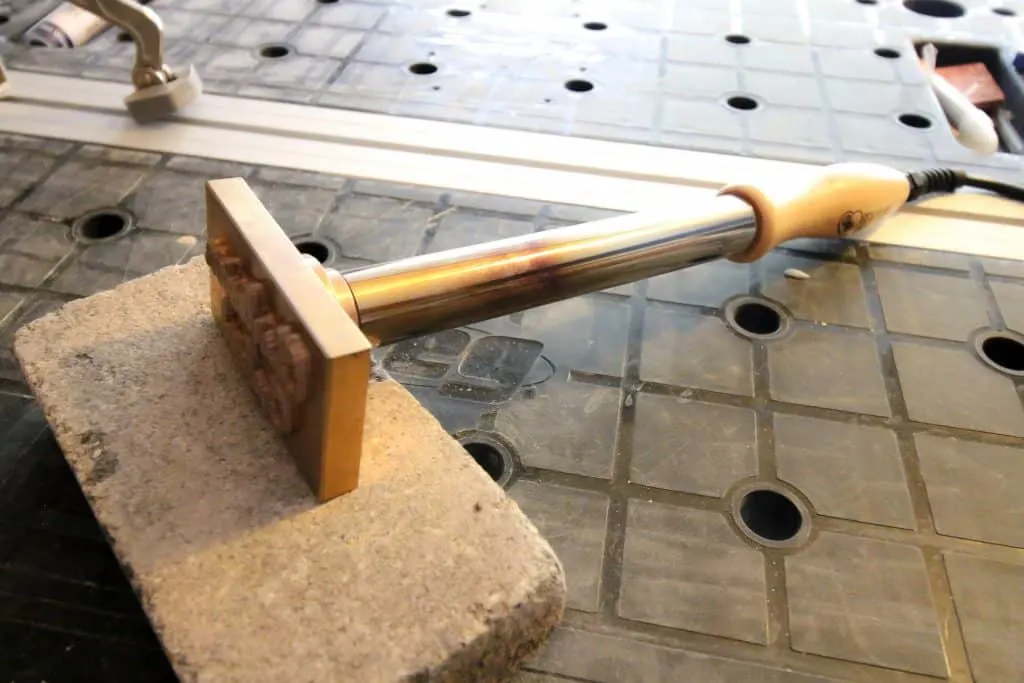 Gearheart has a few options for brands, but we opted for an electric brand. This is simpler than a torch heated brand for us and has the ability to work for a long period of time.
How It Works
The brand takes about 15 minutes to heat up, but then I'm able to brand several things with virtually zero reheat time in between.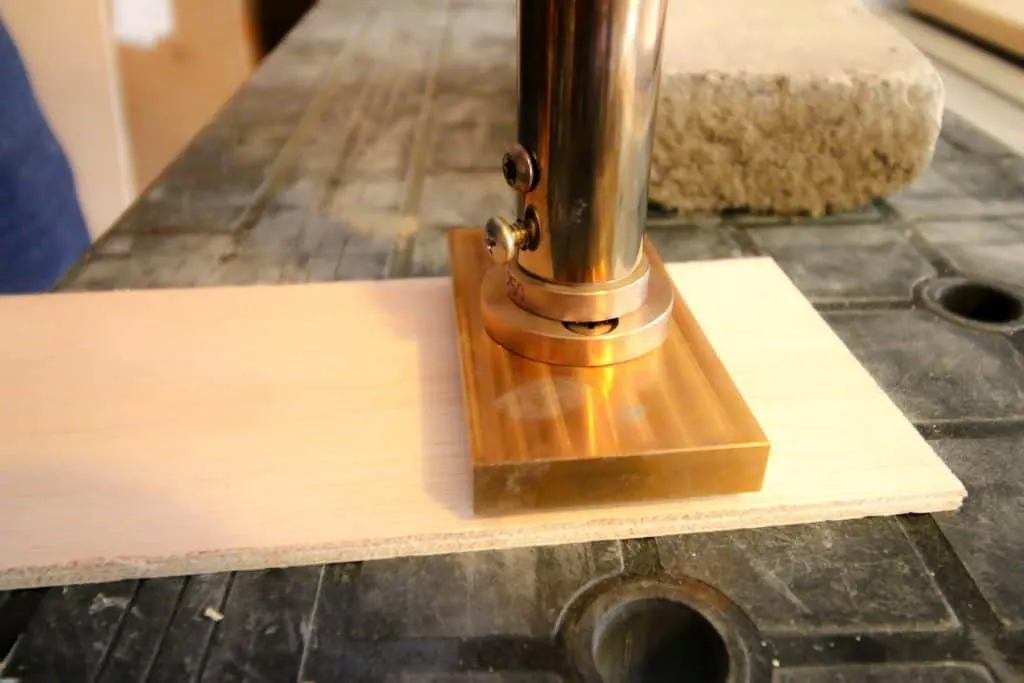 It takes a little getting used to to figure out the right amount of pressure, so work with scrap pieces first. I did about 25 different test brands before doing any on real furniture. You use mild pressure for about 1-2 seconds to create a really crisp burn.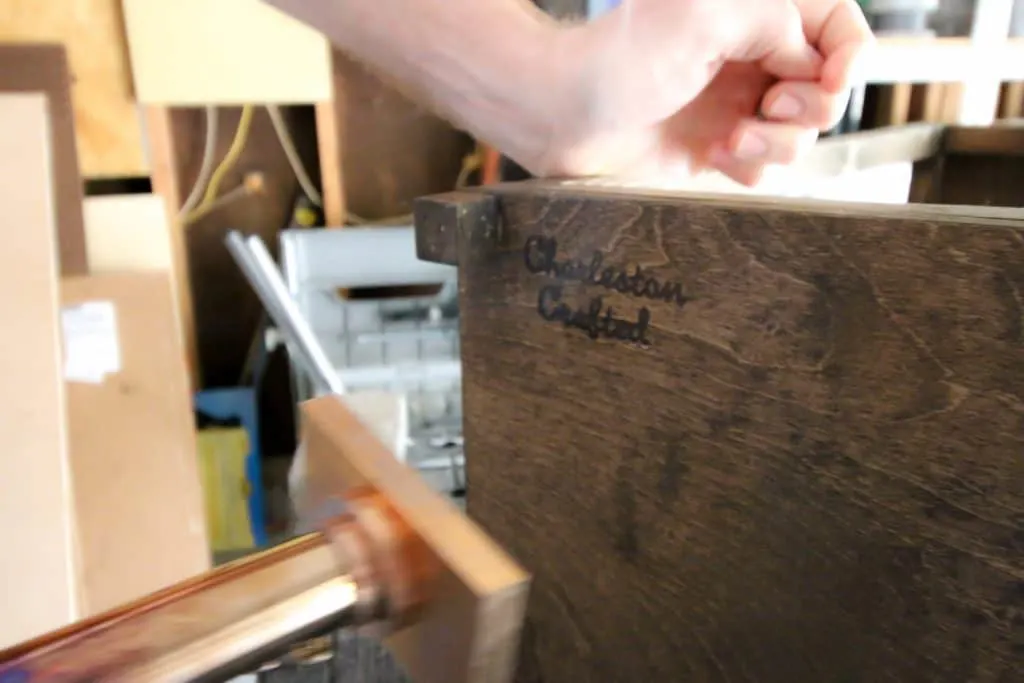 These branding irons are also perfect if you want to brand wedding decor or create wedding favors. How awesome would it be to pass out custom branded wedding favors? We designed a logo for our wedding and made lots of wooden decor, so I really wish we had had one of these back then!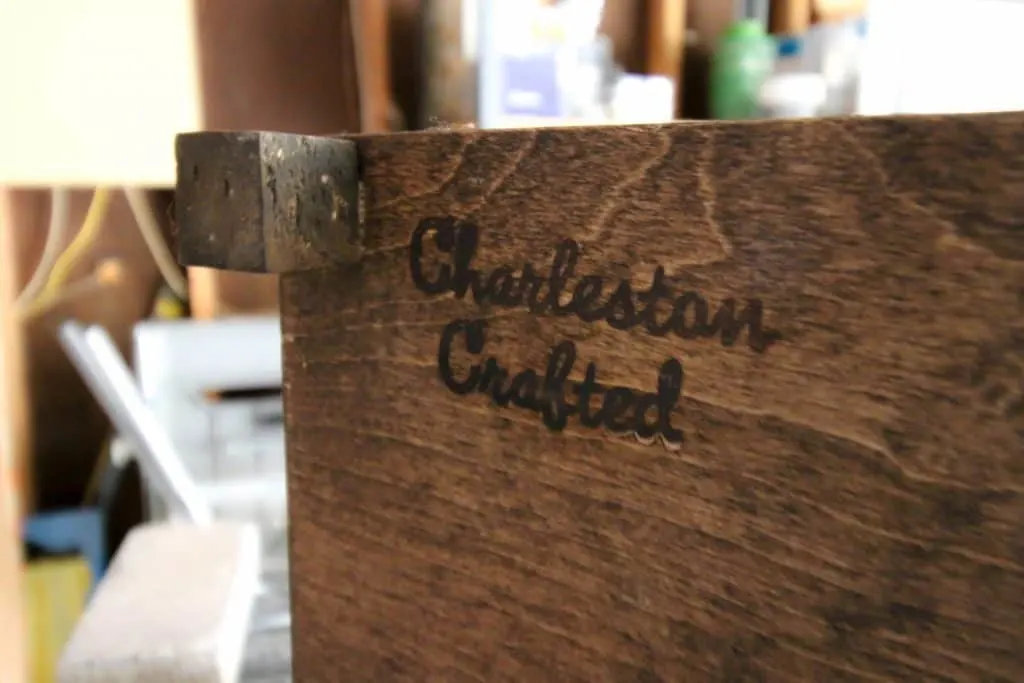 If you're thinking about a custom branding iron with your logo for your projects, check out Gearheart. I'm so excited to keep using this branding iron and to continue working with them on some other projects we'll be bringing you in the future!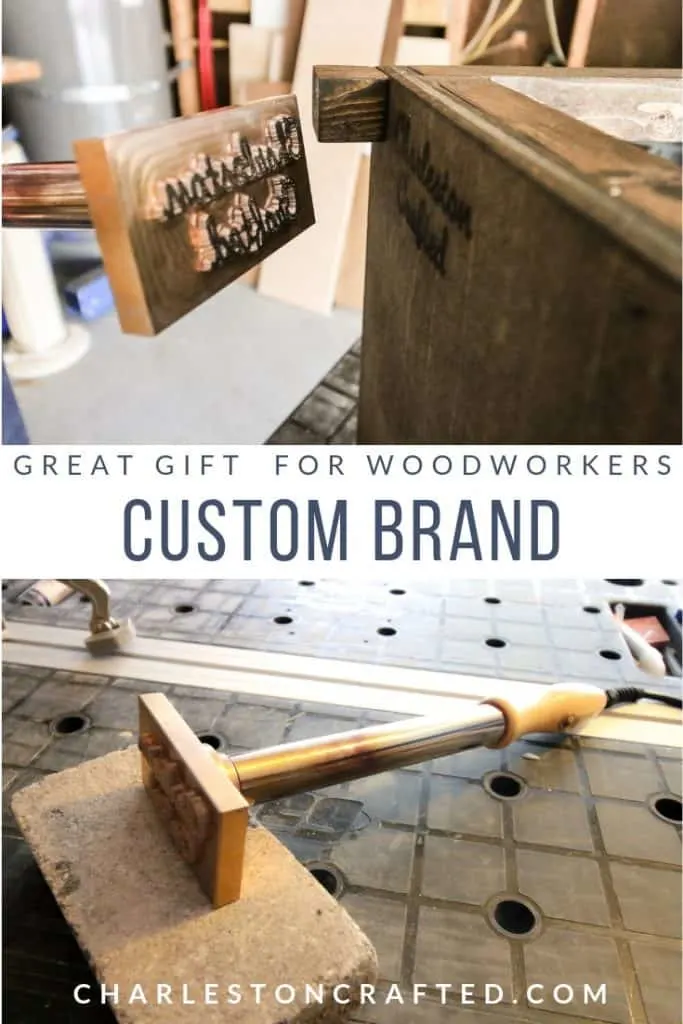 This post was sponsored by Gearheart Industry. All opinions are our own and our opinion is that we love our custom branding iron from Gearheart Industry. Thank you for supporting the brands that make Charleston Crafted possible!