I am so excited that we are gearing up for another room makeover! We will finally be updating the one room in our house that hasn't been touched – the guest bedroom.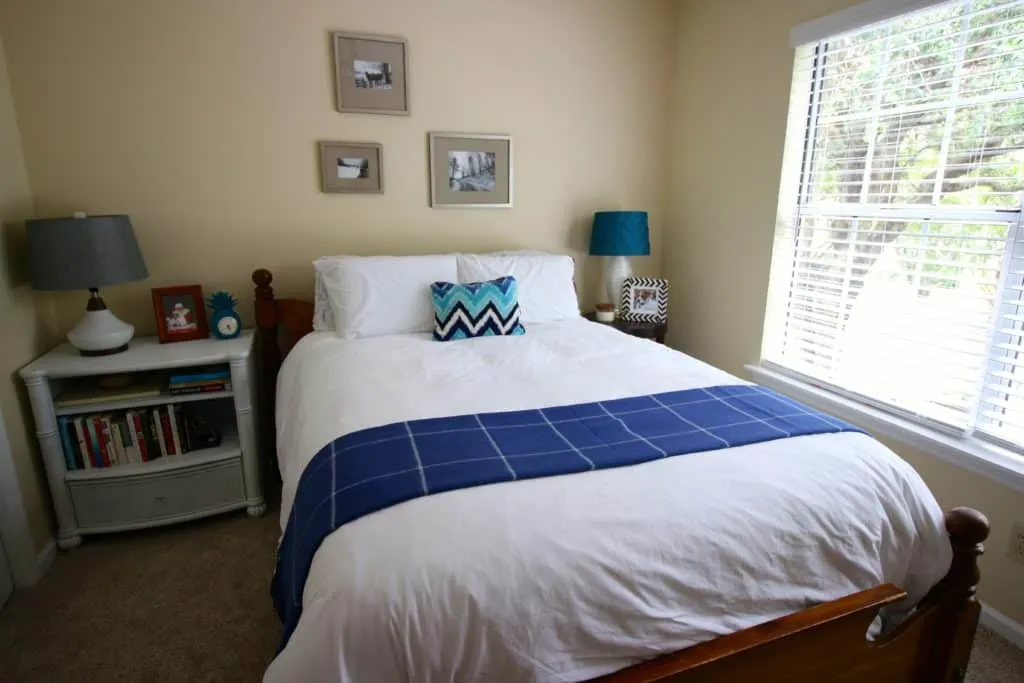 We have been having a ton of guests lately. Seriously – Luke has 3 sets of grandparents and they all want to come once a month to see him. This room is getting more action per month that it previously got in a whole season!
The biggest challenge with this space is that it's not big. It's 10'x10′. That's what we have to work with!
I want this room to feel like a vacation home at the beach. We have visitors that want to see us (ok, they want to see Luke). But, we also have a lot of guests who want to see the beach. We want to cater to that vibe with a beachy breezy space.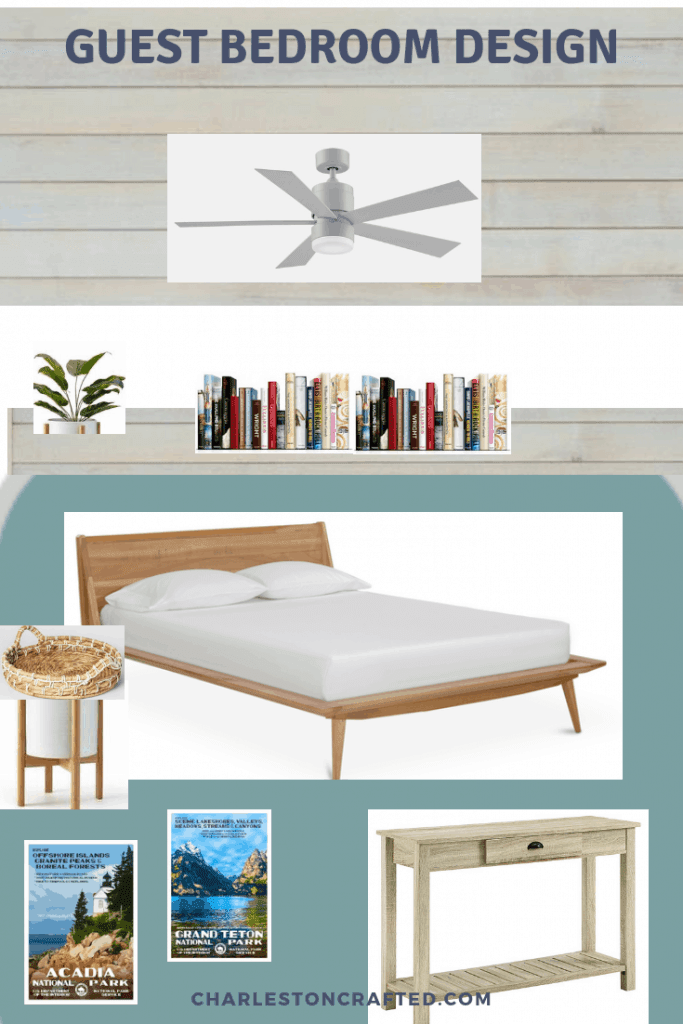 Guest bedroom design plan
The big projects
The ceilings
Ceilings are always the first step when we update a room. This is the last popcorn in the house! We have removed and covered popcorn ceilings a ton of ways but we are going to try one more – tongue and groove planks! We are using cedar and then plan to give it a white washed look. I can't wait for this project!
The bed
So, I'd really love to upgrade this space to a queen sized bed (I think that two adults in a double is cruel) but this room is SO TINY it just won't fit.
Since we don't plan on staying in this house too much longer, Sean doesn't want to build a double bed knowing I'll want a queen wherever we move.
So, we are going to try to hack this existing bed. I won't say any more because it might be an epic fail (lol) but our goal is to give it more of a modern look. Keep checking back for more on that!
Spoiler alert – here is the DIY platform bed that we ended up building for under $50!
The walls
I am excited to use Behr's Tower Bridge in this space. It's the same color from Luke's dresser. I think that using this color will help the rooms flow together nicely. And honestly, we have over a gallon left over from his room 😀
We are going to be trying a 3/4 wall paint treatment that I think will be really unique but not too strange.
Art
I want this space to feel like a vacation, and we have some cool vacation souvenirs to display. Ever since our honeymoon, we have collected vintage looking travel posters from places we visit. We also have a few pieces of art gathered on trips.
The jury is still out to whether we will do a gallery wall (Sean's vote) or a picture ledge (my vote). We will wait to see how it comes together!
Other projects
I want a single high shelf over the bed to store books and a couple of plants. I think this has super cool potential!
We will also be building side tables for this space. I am feeling inspired by the modern plant stands that you see everywhere (like these) and want to riff off of them. But you know Sean will be Kreging it together!
Sean had the idea to build a console table for the wall opposite the bed. This should provide a surface and a lower shelf for guests to store suitcases. Since no one stays for long, this makes more sense than drawers.
We will be replacing the ceiling fan with a more modern version… maybe something like we put in the nursery!
The closet doors will need some kind of makeover. I am thinking similar to what we did in the nursery but maybe on a diagonal? X's? Or diamonds? TBD!
What do you think?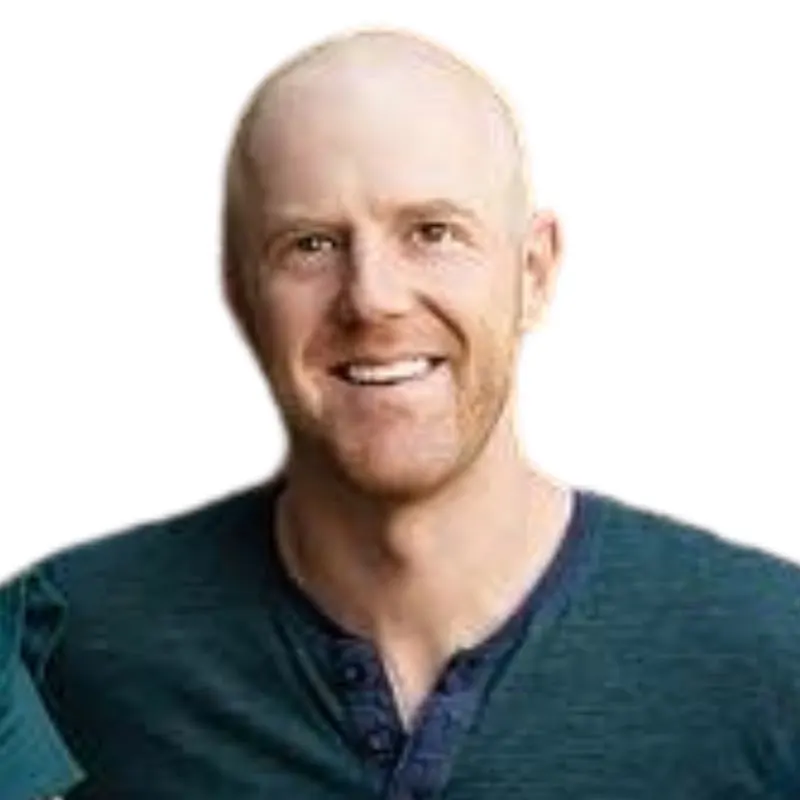 Hey there, I'm Sean, the woodworking enthusiast and builder behind CharlestonCrafted.com! Since 2012, I've been sharing the magic of turning raw materials into beautiful creations. I love teaching others the art and satisfaction of woodworking and DIY. I try to inspire fellow crafters to make something extraordinary out of nothing at all.