Do you love thrifting? You are going to love this plant stand project! I participated in an upcycle challenge and tons of bloggers are thrifting and upcycling their finds!
I had a lot of fun at my Goodwill one Sunday without the toddler (oooh sweet freedom!) and I was shocked at my great scores.
I am going to be overhauling all of these pieces, but for this project, I will be focusing on the butcher block cutting board and the mid century inspired chair you can see in the cart.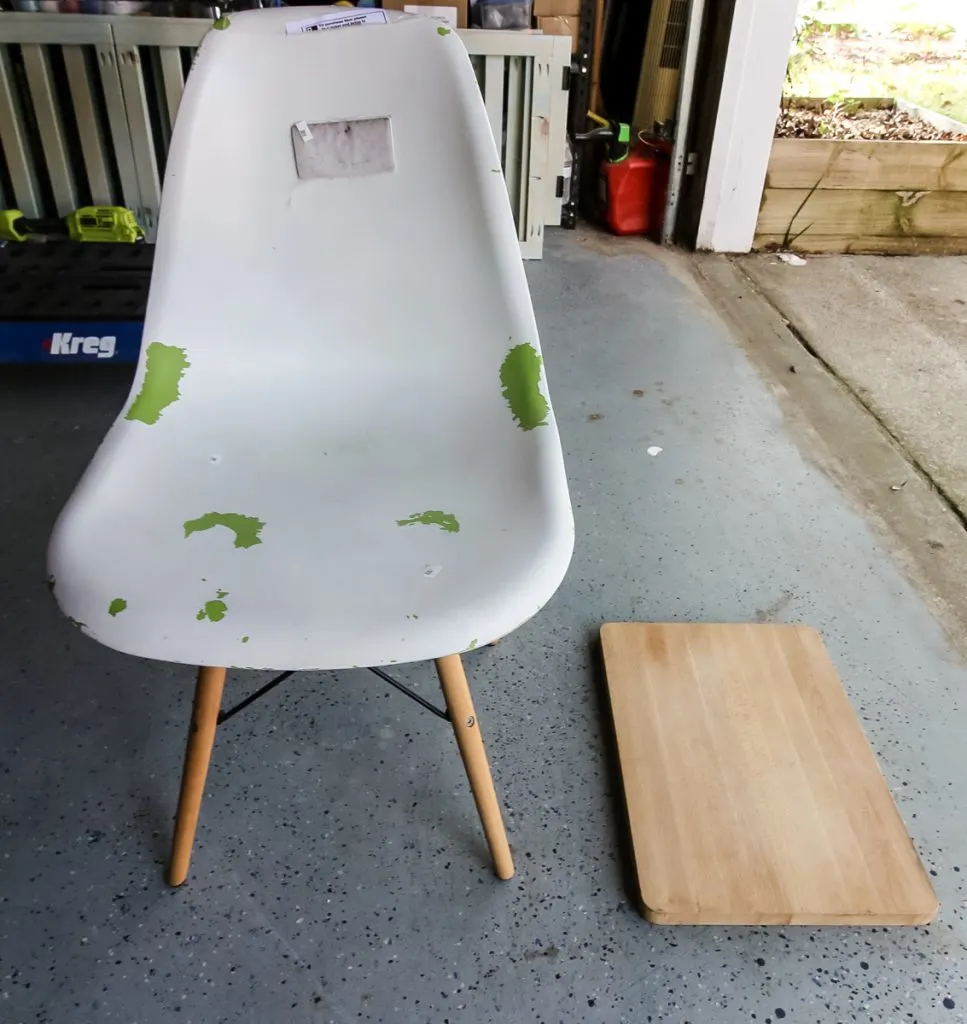 I love finding big, heavy wooden cutting boards at the thrift store. This one was $7.99, which Sean says was a rip off. But, I thought it was a good deal for what it was.
If you find a cutting board at the thrift shop and want to restore it to use as an actual cutting board, make sure you read about how to do that!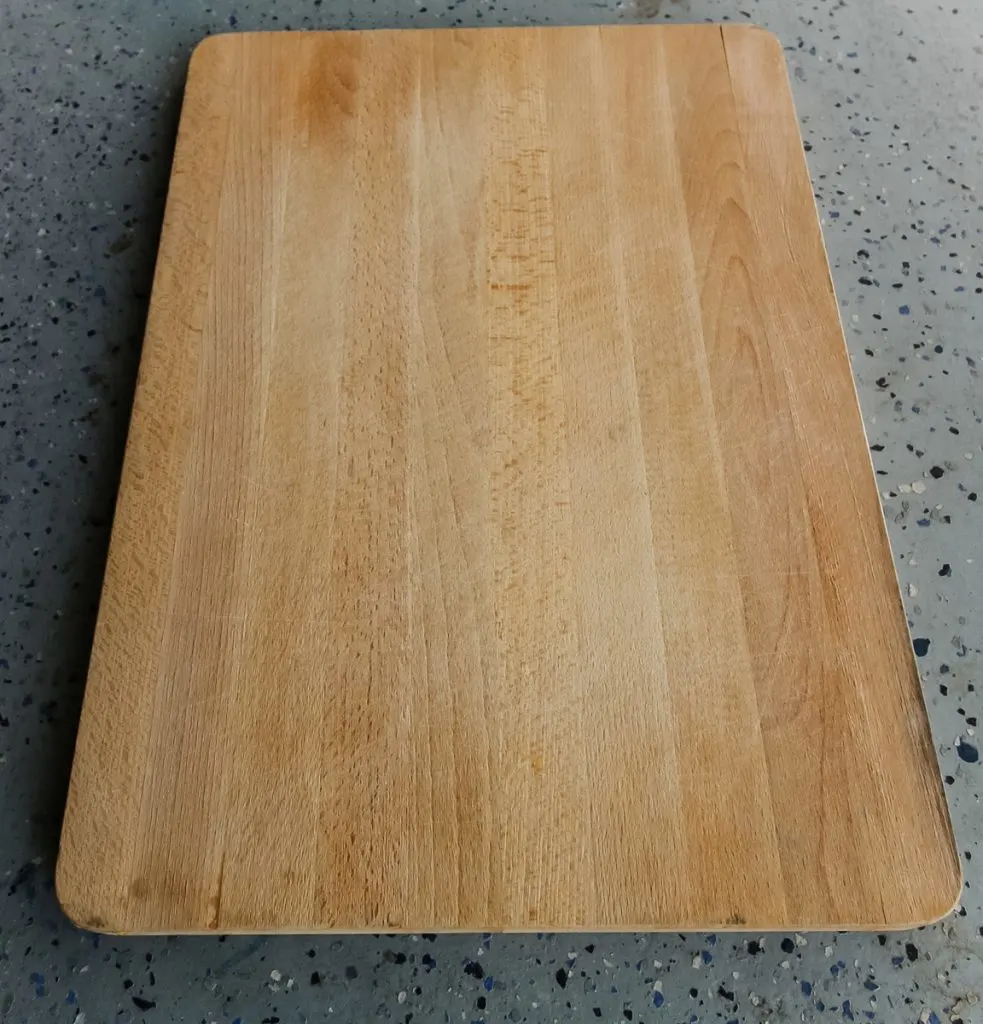 The chair, however, was another story. This is a really popular style of chair. However, this one appeared to be green that was spray painted (poorly) white.
The paint was peeling and lumpy. There was mysterious velcro on it. It was shoved into the back behind some dressers.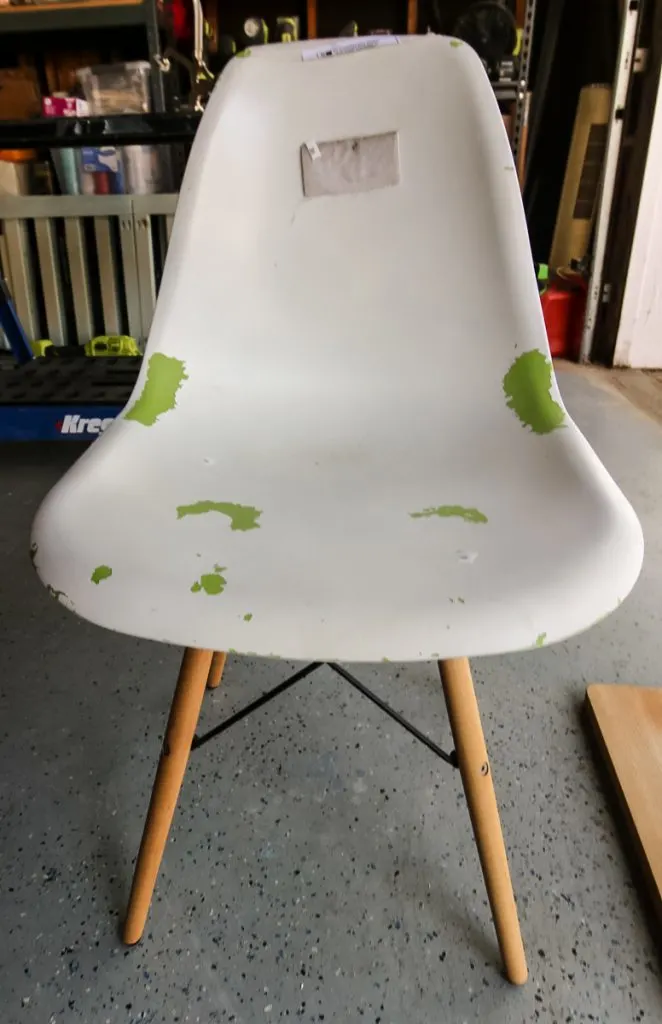 But there was no price tag on it! If you shop at Goodwill – you know that means one of two things – someone is walking around the store with the price tag (claiming the item), or it is not priced and it will have to be taken back to be priced.
I spoke to an employee and she very kindly made an announcement if anyone had the tag to come buy it now or it was being re-sold.
She also kind of scrunched her nose at the chair and said "this thing has been here a loooong time." 😀
No one claimed it, so she took it back and, much to my delight, priced it for me immediately. Would $3.99 work? Yes, it would!
Love this project? Check out when I turned a vase and a chip and dip plate into a side table!
Upcycling the Chair into a Table
This project was super easy to do.
First, I needed to clean up the cutting board. I sanded it thoroughly with 60 and then 120 grit sand paper and my electric sander. This was just to clean up the scratches and dings.
A few of the boards in the cutting board were separating so I used color match wood filler to carefully fill the cracks. Once dry, I then sanded again to remove excess wood filler.
Then, I coated the whole board generously with Walrus Oil, my favorite cutting board oil. That really gave the wood a rich look.
The next step was to prepare the legs. I used a hex wrench to unscrew them from the chair base.
Then, I placed my board on top and realized that the base was not level. The brackets in the back were rotated 90 degrees compared to the front brackets. Luckily, these were easy to unscrew and rotate.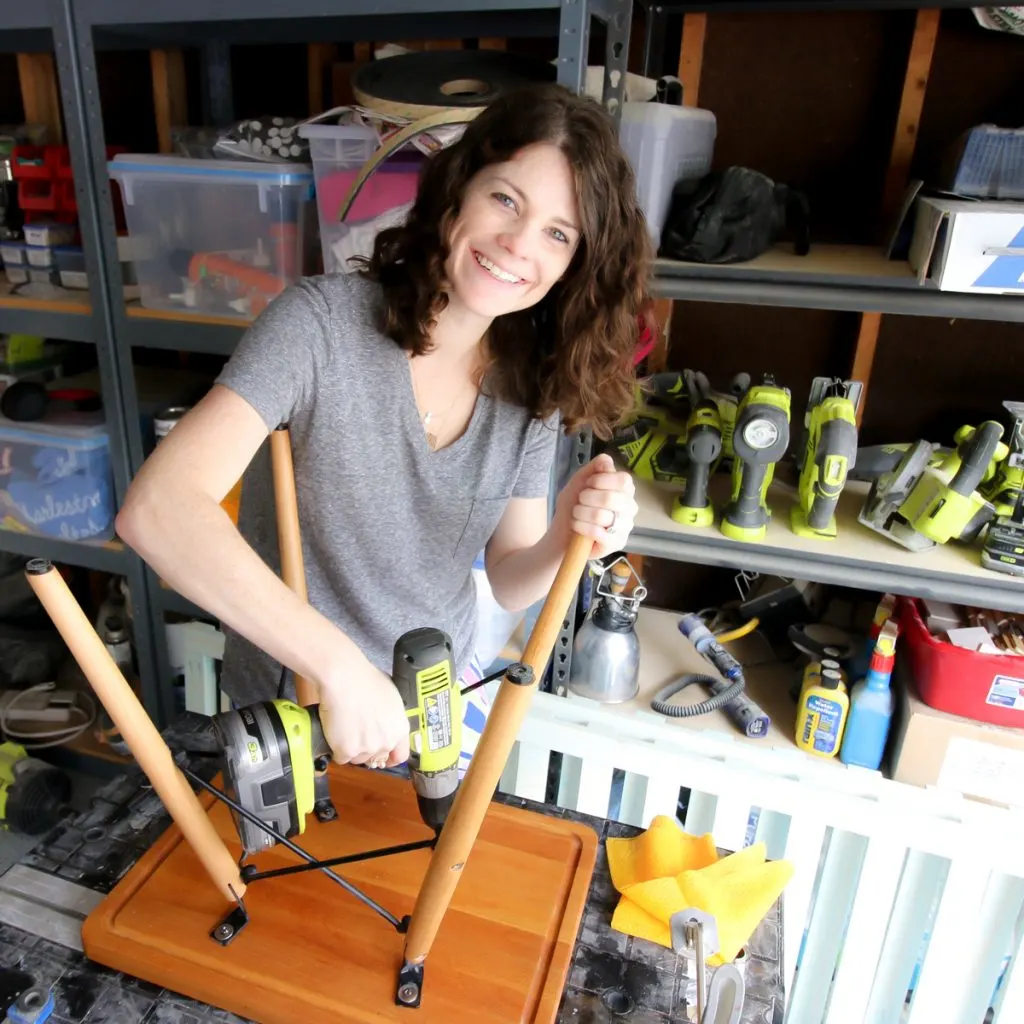 After that, I simply screwed the legs onto the bottom of the butcher block. I measured to make sure it was centered and then screwed it in with my drill – a screw + a washer since the base brackets had large holes.
I am OBSESSED with how this turned out and the mid century modern vibes.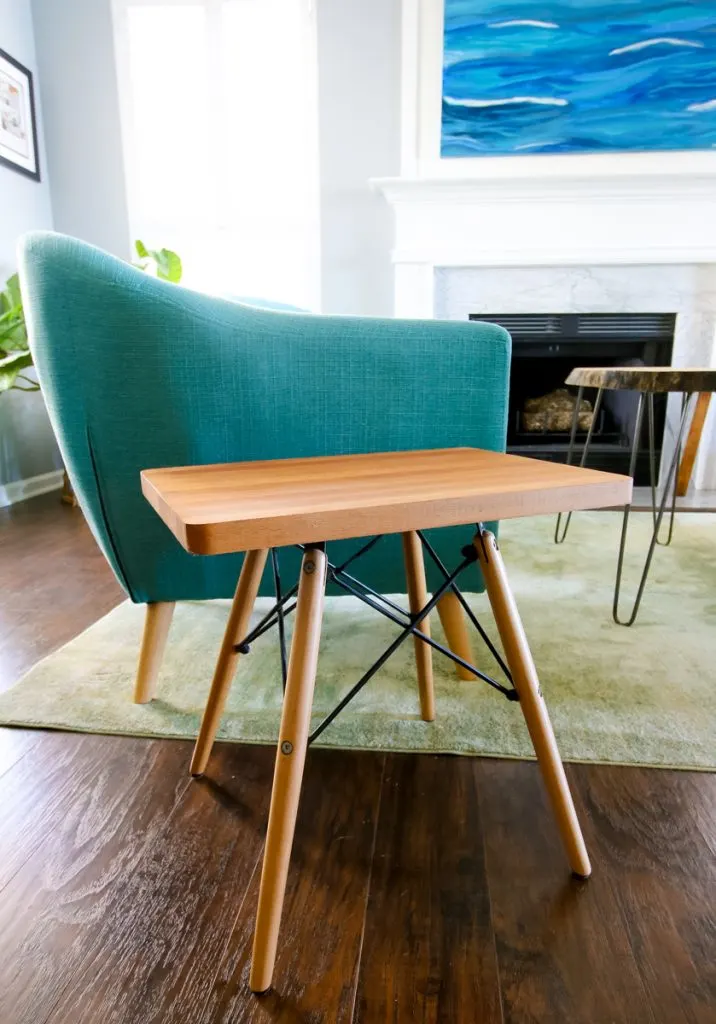 Not bad for $12 and about 30 minutes worth of work!
This little table could work as a side table or as a plant stand. If you know me, you know that I could never have enough DIY plant stands!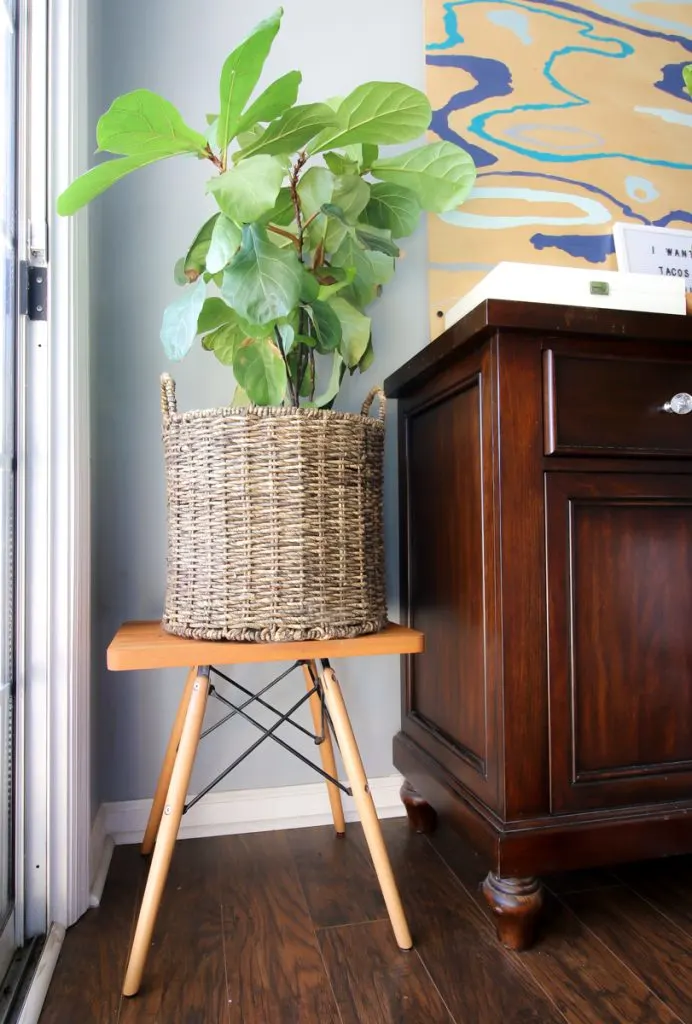 Be sure to check out all of the bloggers linking up with this challenge!
See More Upcycle It Projects