Looking for easy backyard ideas for DIY landscaping on a budget? Here is how to upgrade your backyard on a budget!
If you have a home with a backyard – large or small – you are probably wanting to fix it up! Everyone with a backyard always wants to fix it up to be just a little nicer. If planned appropriately, your outdoor space could become an extension of your home.
But landscaping projects (and all home improvement projects) can get expensive really quickly. It doesn't take a long trip to the Home Depot garden center to make you realize that!
That being said, there are plenty of simple backyard ideas that won't break the bank.
You have to be willing to put in the sweat equity -and sometimes get creative with materials. However, there are plenty of cheap ways to make your backyard look good.
Let's talk about cheap DIY yard ideas to upgrade your yard on a budget!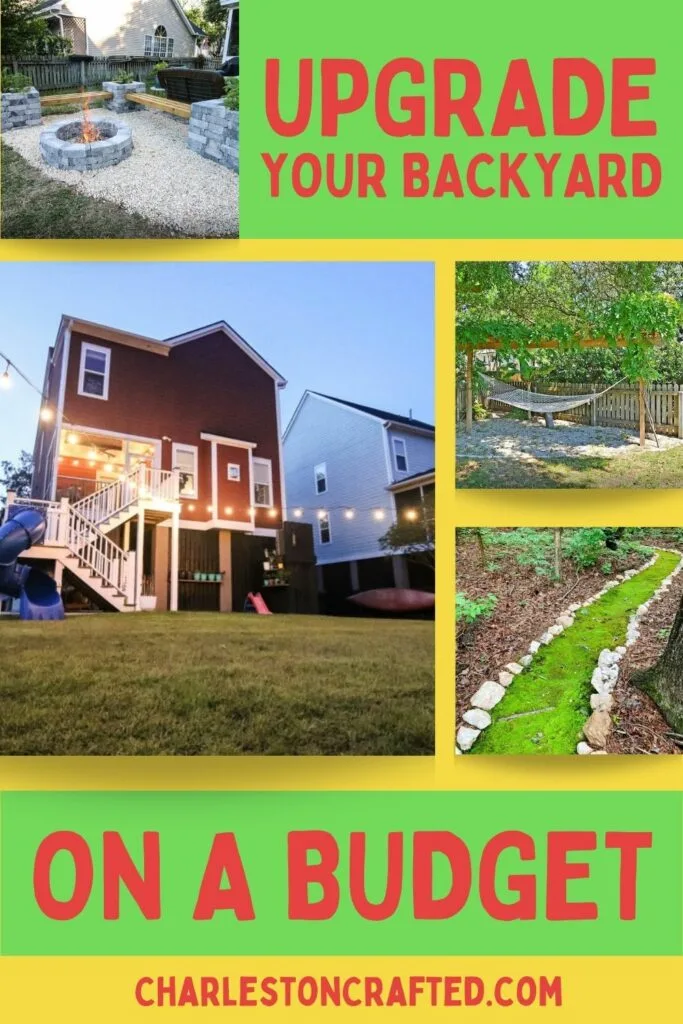 How to upgrade your backyard on a budget
The best way to upgrade your backyard for cheap is to do it yourself and to do it bit by bit as time and budget allow.
While this won't feel like an HGTV 30 minute makeover, it allows you to save money and make smart decisions for your yard and your budget.
Let's break down your backyard and share backyard ideas on a budget!
Cheap patio ideas
A patio is a defining feature of many backyards. It can hold a seating area, a dining area, or anything else. However, having someone pour a slab can be pricey. Here are some budget patio ideas: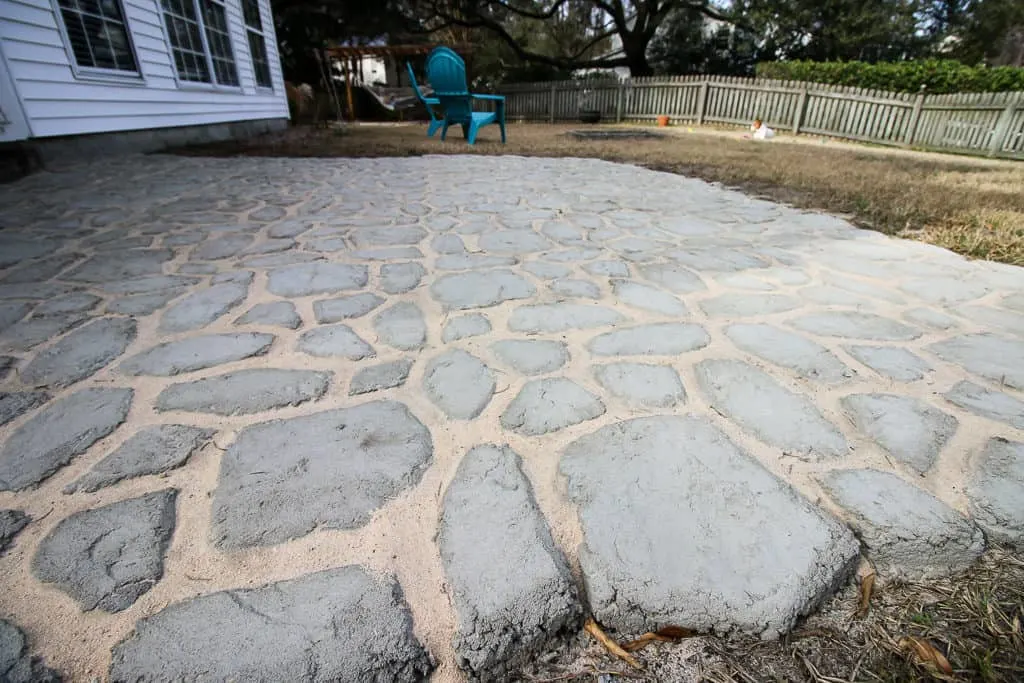 Don't have space for a whole stone patio? A stepping stone path can also give you a patio vibe without taking up the ground space!
If you have an existing deck, re-staining the wood can give it a fresh look for cheap.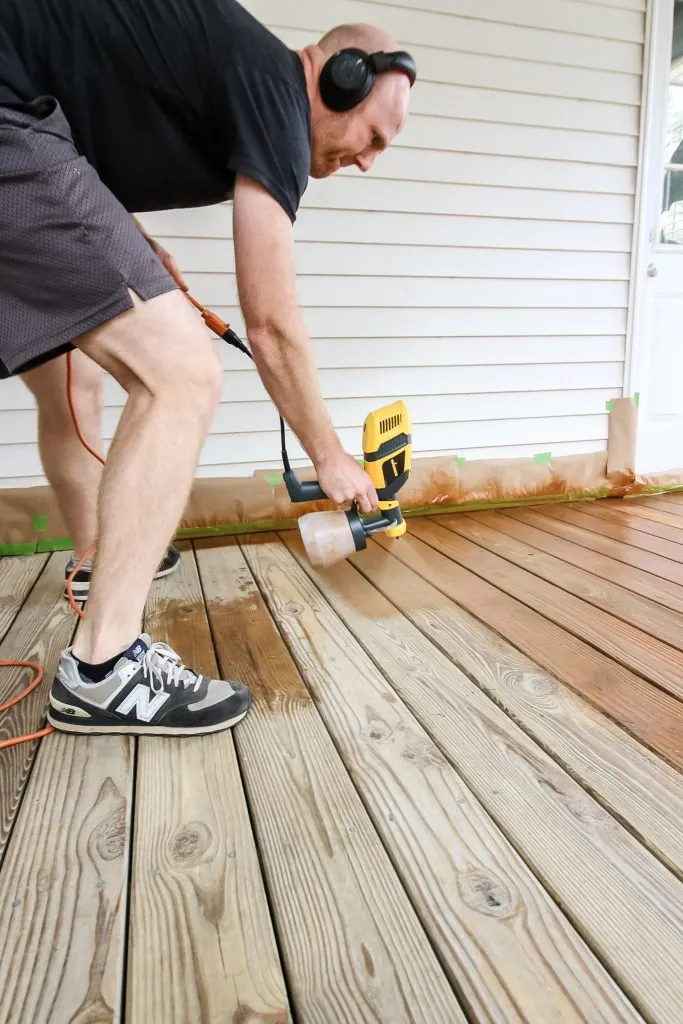 DIY outdoor furniture
Outdoor furniture is very pricey. You can save a lot of money by making it yourself.
Remember that lumber – especially rot-resistant lumber – can be pricey. Here are our best tips for getting cheap lumber.
DIY outdoor seating:
If you already have furniture in place but it's just feeling a little blah, consider getting a few new outdoor pillows. That's a great way to bring in a new accent color or design and make the seating area feel new again.
DIY hammock stands
Hammocks are the ultimate backyard landscape furniture. Be sure to choose a spot that is shaded – no one wants to lay in a hammock in the direct sunlight!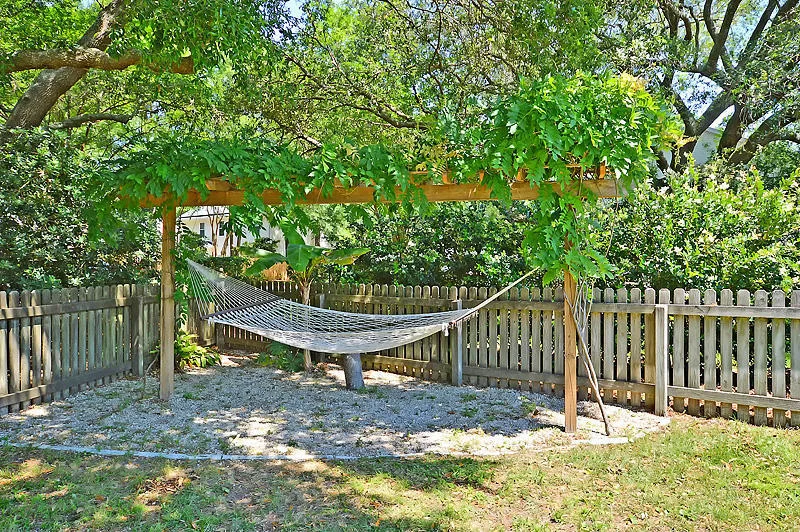 DIY outdoor tables:
Have an old metal dining set? Here's how to properly spray paint old metal outdoor furniture!
Potting benches:
If you love gardening, a potting bench can be a great addition to your yard. Plus, it can double as a serving table if you host outdoor parties, just hose it off first!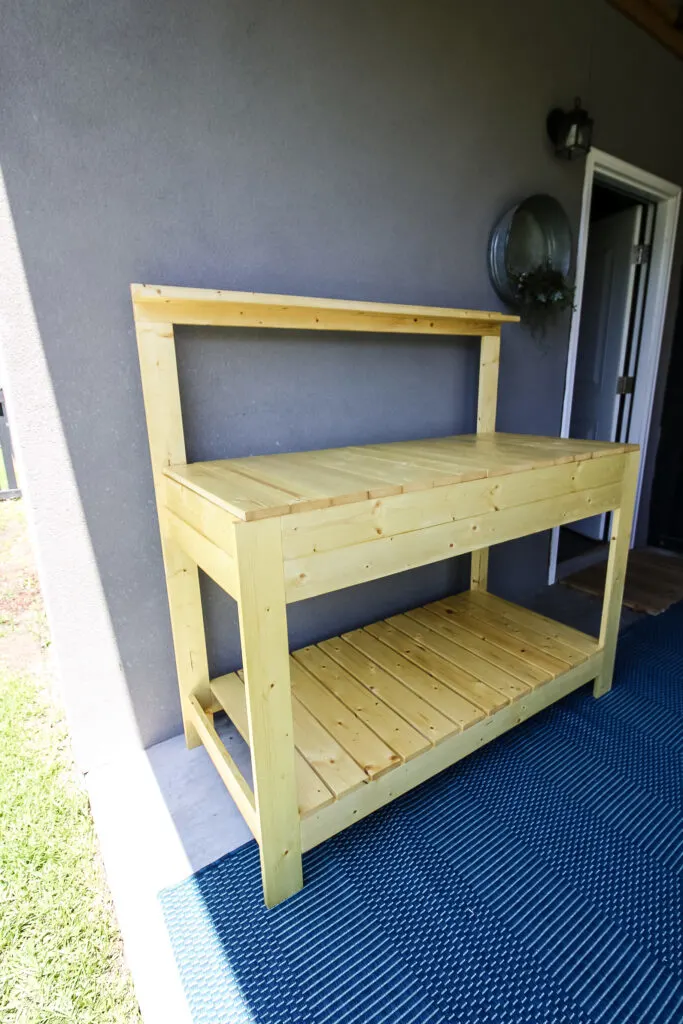 Other outdoor furniture ideas:
DIY fire pit ideas
Fire pits are great to relax around on a warm night or cool afternoon. A fire pit instantly gives your yard an instant focal point and can be a great seating area with or without the fire.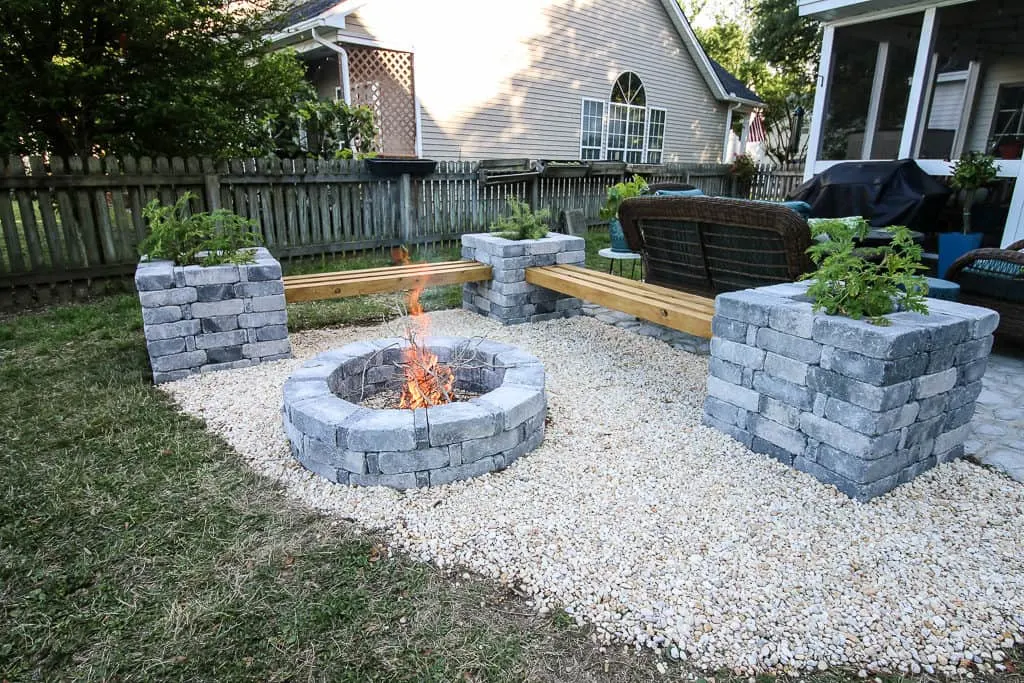 Flower beds on a budget
Flower beds are great for your back or front yard. If you love plants, they are a must!
Cheap flower bed ideas
You don't have to spend a ton of money to build a flower bed. But, raised beds tend to do better than in-ground plantings in most soil environments. Here are some DIY garden bed ideas: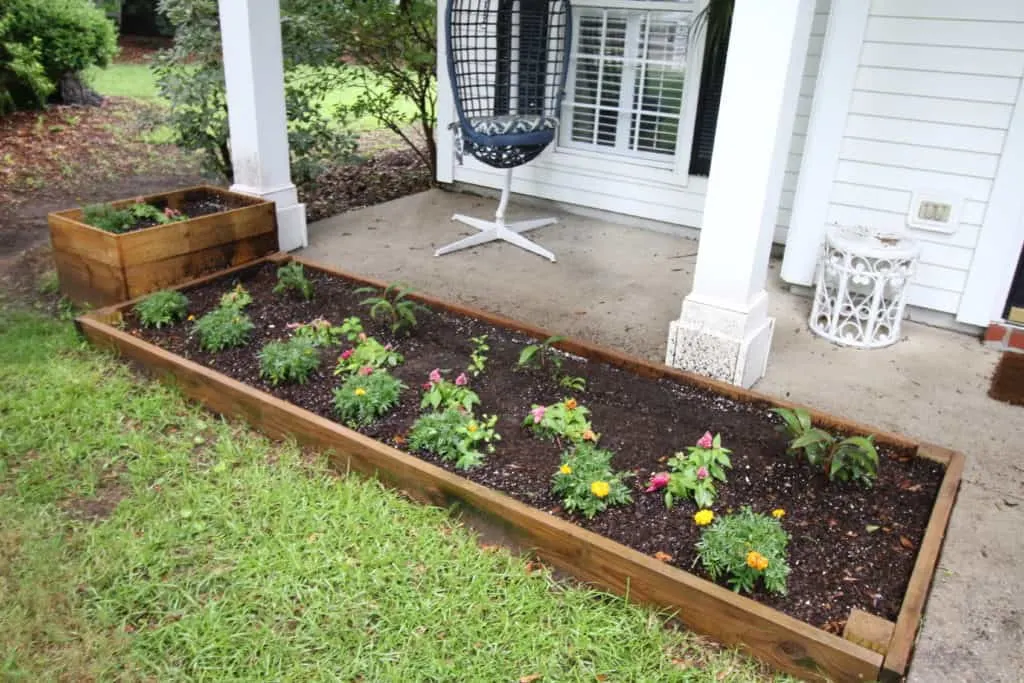 How to get plants for free and cheap
To get the plants themselves, consider joining a local plant swap group. I am in a Facebook plant swap group for our area. People are not allowed to sell plants but must be giving them away for free or for trade!
In addition to swapping plants I have traded old hoses, pots, and bags of mulch or soil that we no longer needed for plants. It's a really great community!
When choosing plants, save money by picking plants that are native to your area or suited to your zone and climate. Don't waste money on plants that will not survive!
As much as possible, stick with perennial plants that come back year after year instead of annual plants that die each winter.
Also consider planting trees and plants that naturally repel mosquitoes.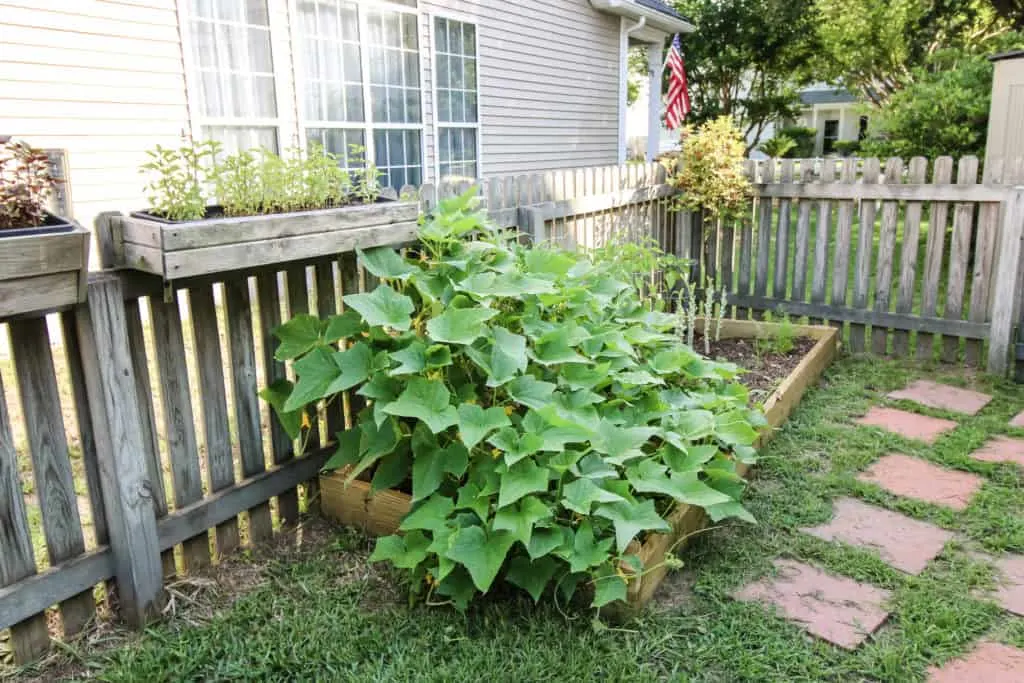 Cheap ground cover ideas
Groundcover is used in lieu of grass to cover dirt in your yard. Grass can be expensive to maintain, needs a lot of water, and doesn't grow well everywhere. Here are some alternative ground cover plants:
If you want to cover your dirt with something else (not a plant), consider: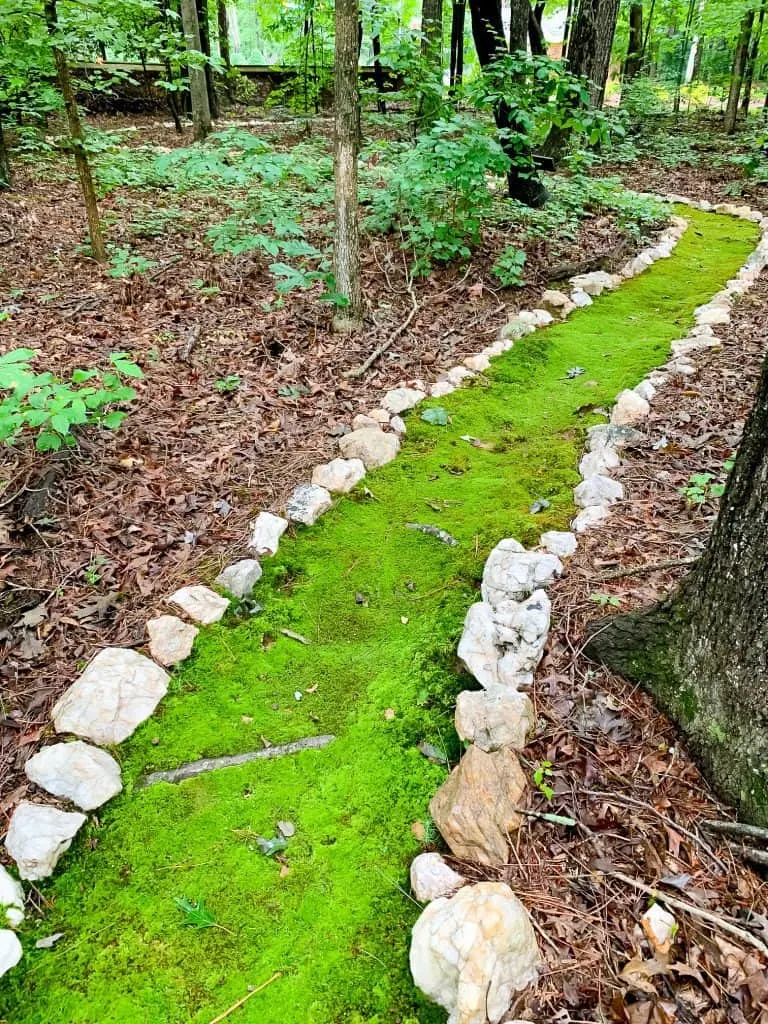 Hardscape ideas on a budget
Hardscaping is using stone for landscaping. It could be walls, benches, planters, or fire pits. Here are some hardscaping landscaping on a budget!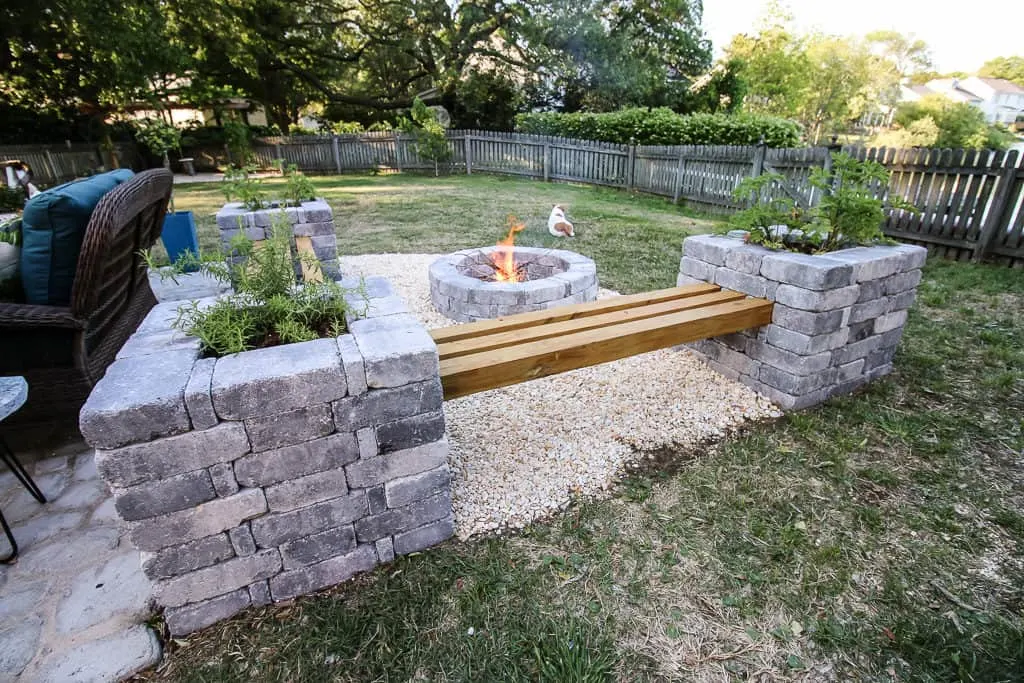 Outdoor kitchens on a budget
Outdoor kitchens are the epitome of high end backyard. And they are usually very expensive. Here are some cheap backyard kitchen ideas!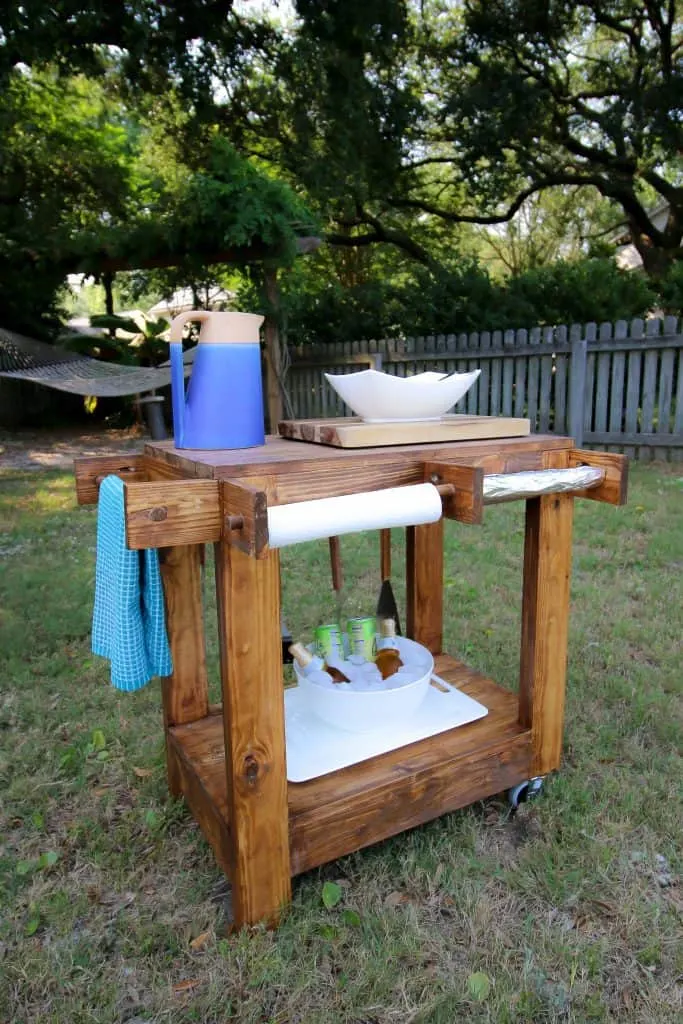 Outdoor lighting on a budget
Don't forget the lighting! Day or night, outdoor lighting can be a cheap way to make your space more beautiful and usable.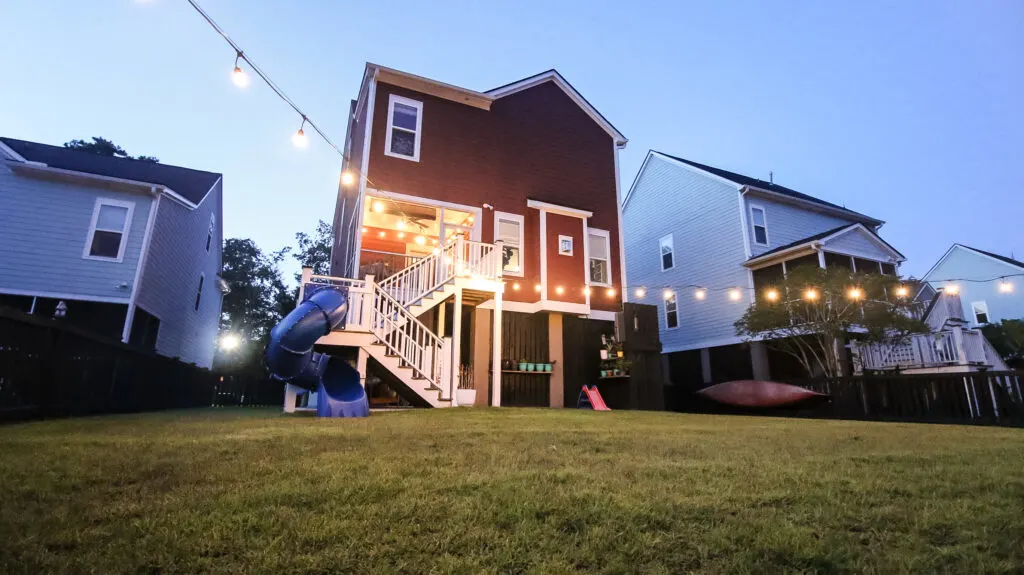 How to give your yard a high end look for cheap
How can I upgrade my yard for cheap? Here are a few landscaping ideas that instantly give your yard a high end look.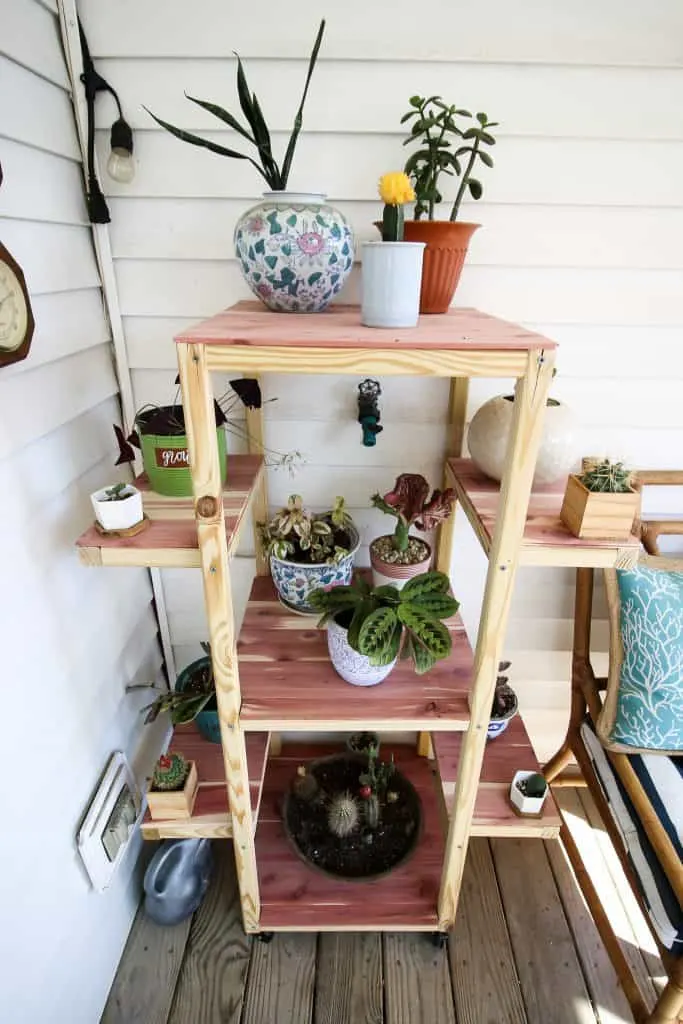 Cheap landscaping doesn't have to look cheap! What are your favorite backyard improvements on a budget?