We're coming at you today with a new way to build raised gardens in the form of fence post planters. Yo, did you know that fence posts are really cheap at Lowes and Home Depot? We're talking less than $1.50 each. That makes these pieces of wood excellent for outdoor projects. We built some raised bed fence post planters with them to go on either side of our garage to complement the raised bed planters we also put in front of our house.
Fence Post Planters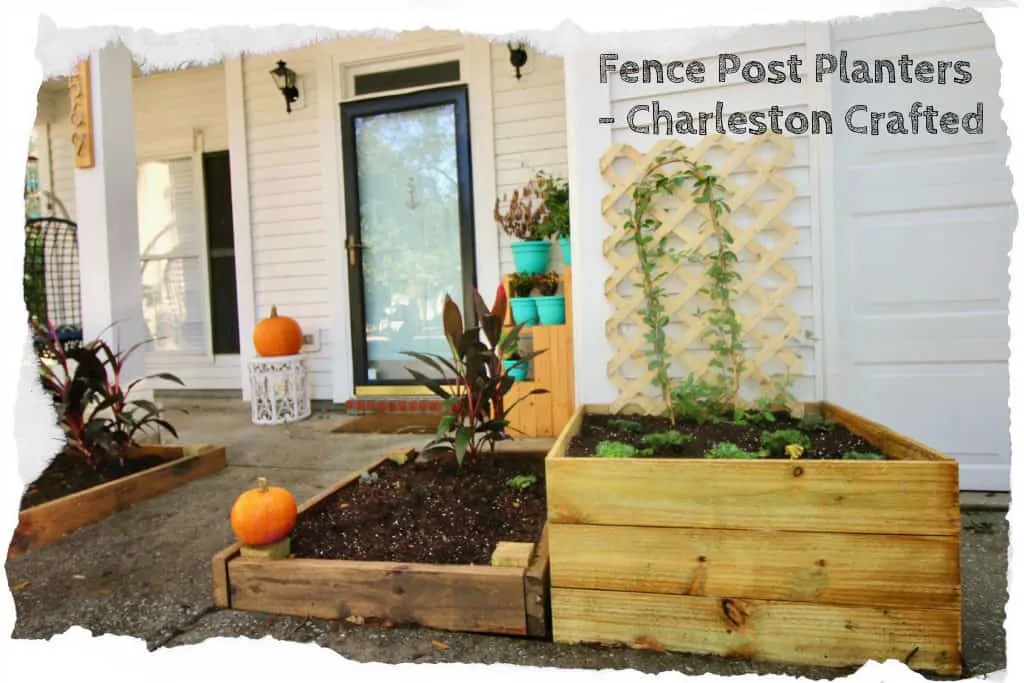 On one side of the garage, we already had a pre-defined planter space, so that's where we came up with our measurements for these planters. For you, you might have a different sized space or no space at all, so we won't get too deep on those.
We initially made our planters 32″x32″x32″. This was going to require each side of the fence post planter box to be six posts tall. We were able to get two 32 inch boards out of each fence post and threw away a little bit off of each. We needed to create 24 planks per planter.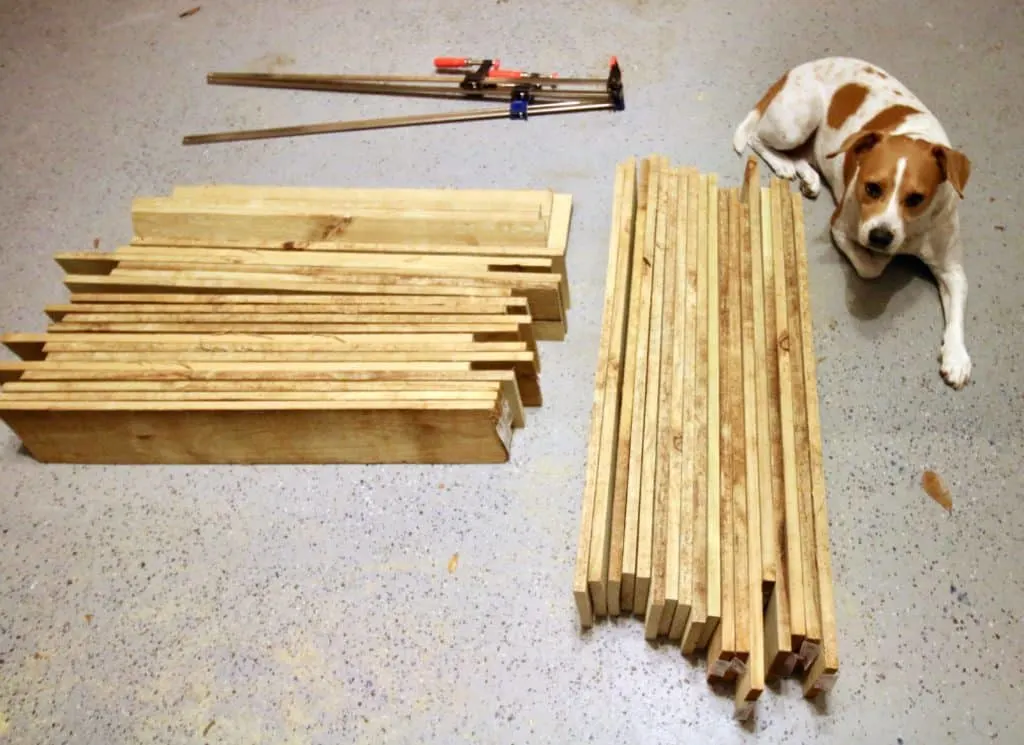 For each side of the planter, we laid out six planks each, stood them on their end and put a line of wood glue on all but the last one. Then we laid them down, pushed them together, and used long clamps to hold them in place.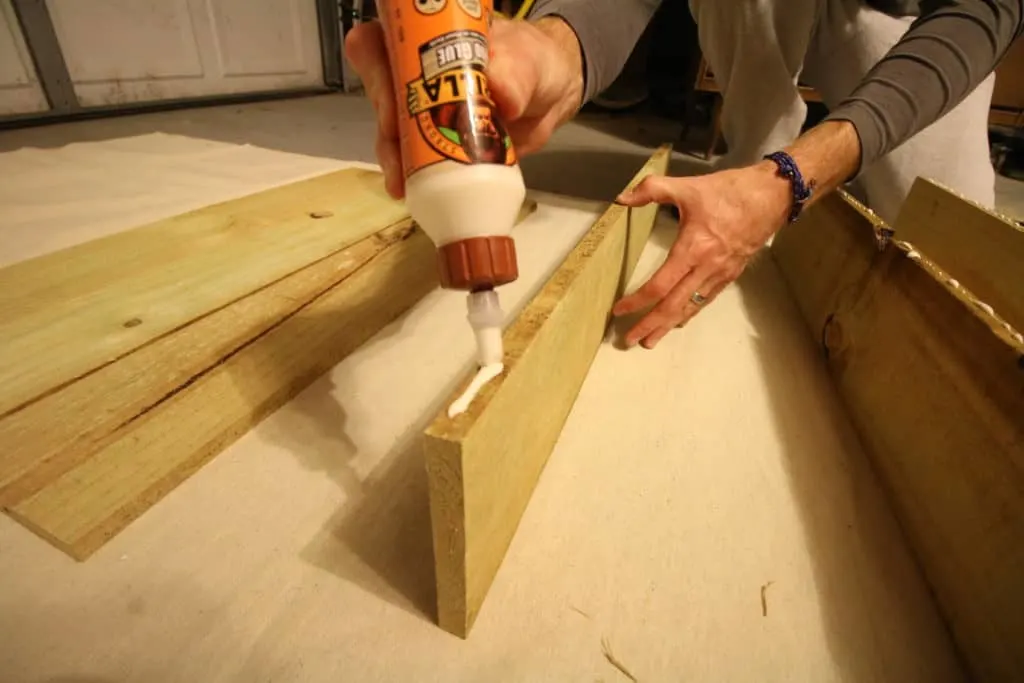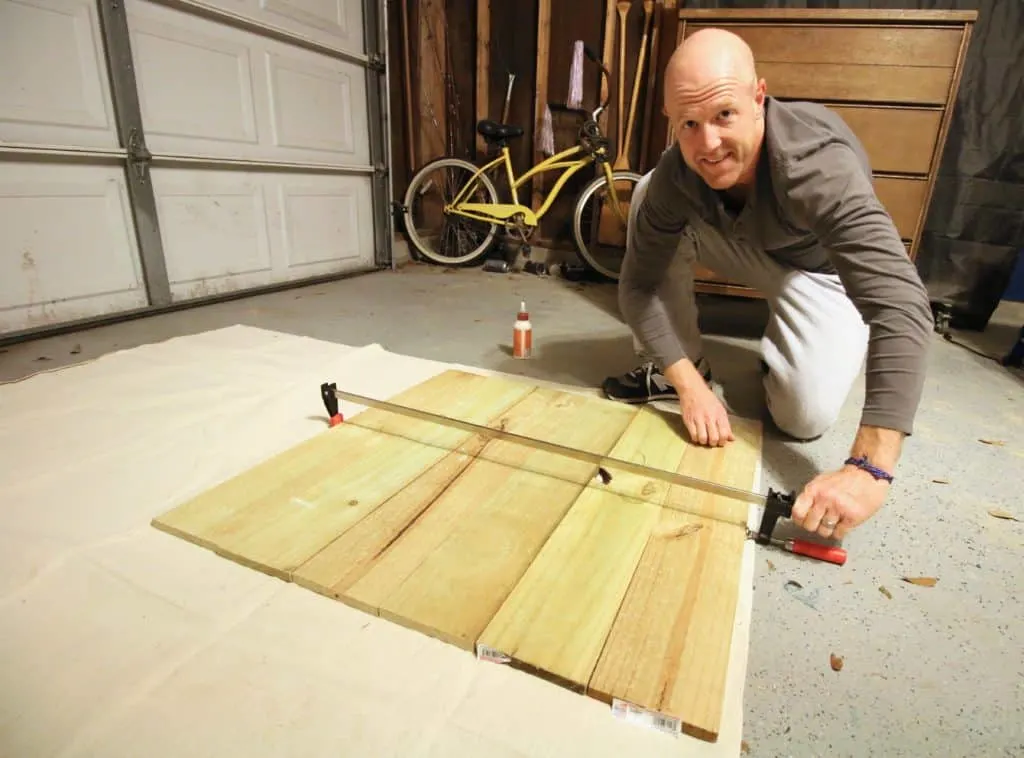 When the glue was dry, we used our RYOBI AirStrike brad nailer to attach the sides to each other.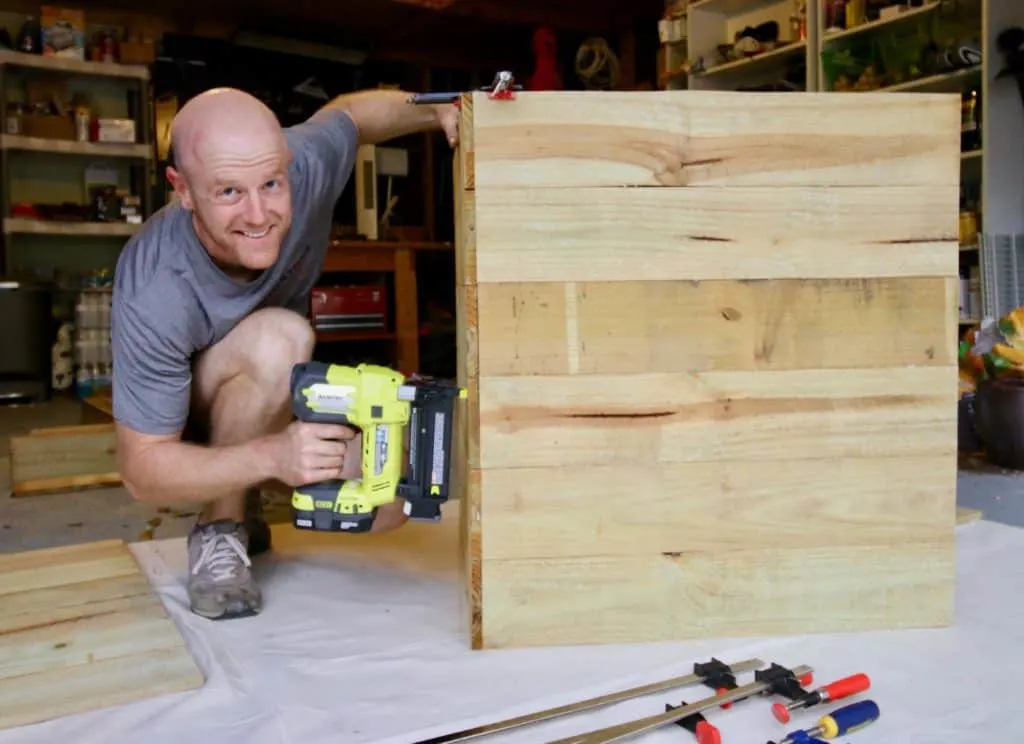 When we put the first planter in place, we realized that it was WAY too tall. If you were watching our Instagram Story when we built these, you saw that I could entirely hide inside one. We sawed through the glue between the third and fourth boards and broke the planter in half. The new height was perfect! So glad we were only working on one at a time!
Check out all of our favorite ways to upgrade your backyard on a budget!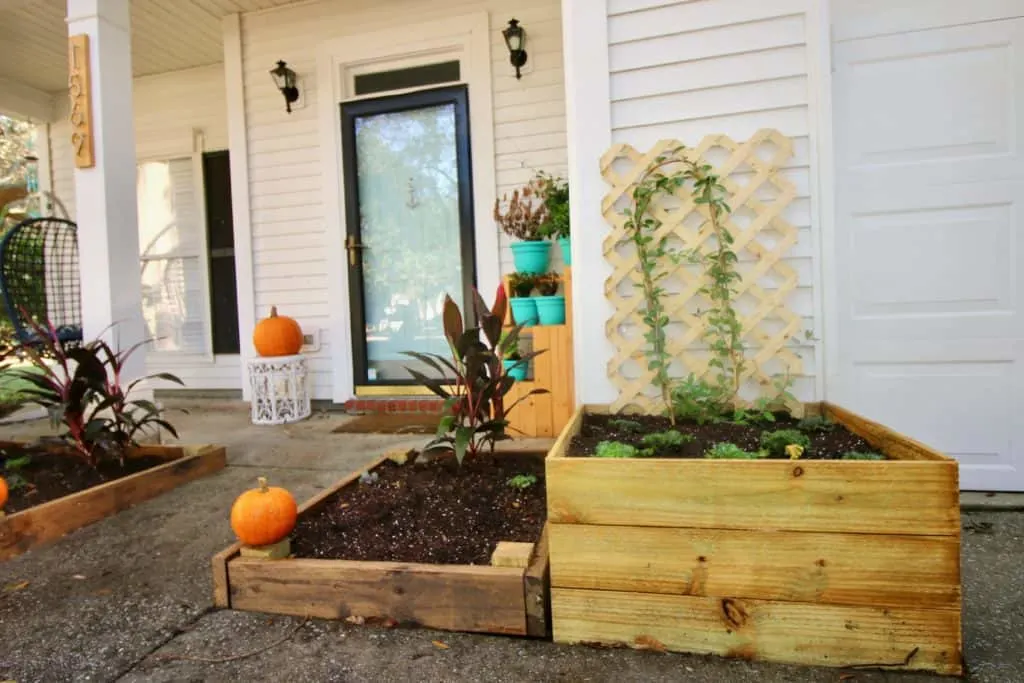 We needed a lot of dirt to fill these planters still, but we got big bags and filled them up, then planted some Japanese hibiscus on a trellis in the back and some ornamental cabbage in front .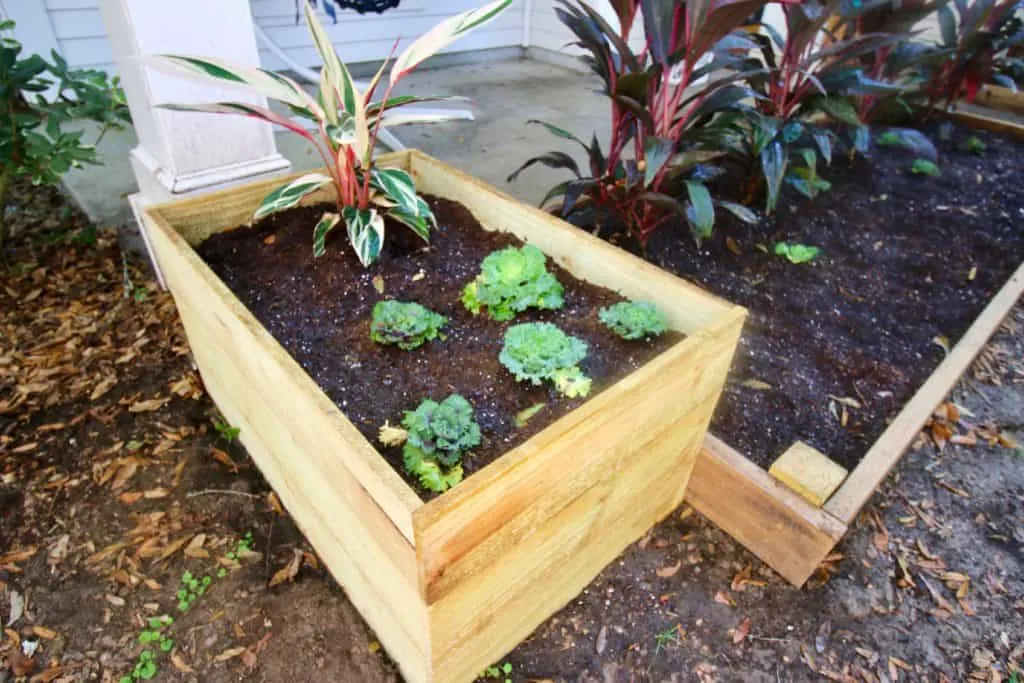 These fence post planters are awesome. They blend so well with the raised bed planters and look amazing flanking our driveway and on the other side of our raised bed garden. They were super cheap and easy and we love them!