Y'all, we laid a gorgeous patio a few weeks ago and we are loving how it has turned out. If you're looking for how to make a QUIKRETE WalkMaker patio, you've found your final spot.
Our friends at QUIKRETE sent us the supplies for this build and we were proud to use them.
Last week we told you about how we were removing our old patio, so the next step was to lay the new one, using QUIKRETE 5000 and their WalkMaker forms in the Country Stone pattern.
The Country Stone WalkMaker has an awesome look that gives our backyard a rustic feel with the simplicity of pouring concrete.
Here is how we did the final step of this project, adding polymeric jointing sand.
Click here to download this project tutorial in a free printable PDF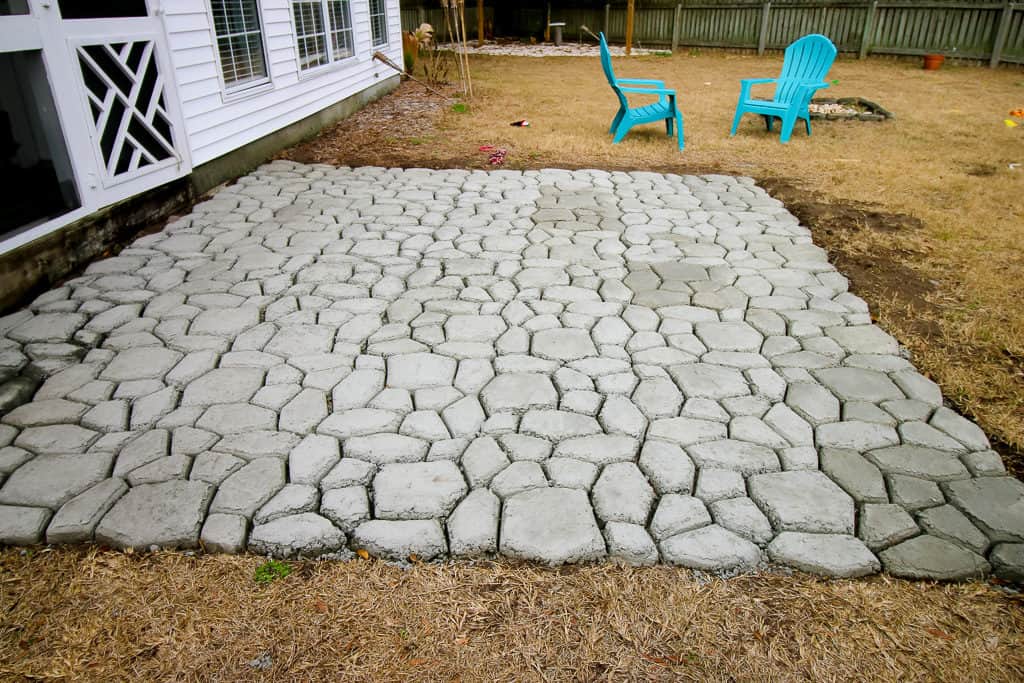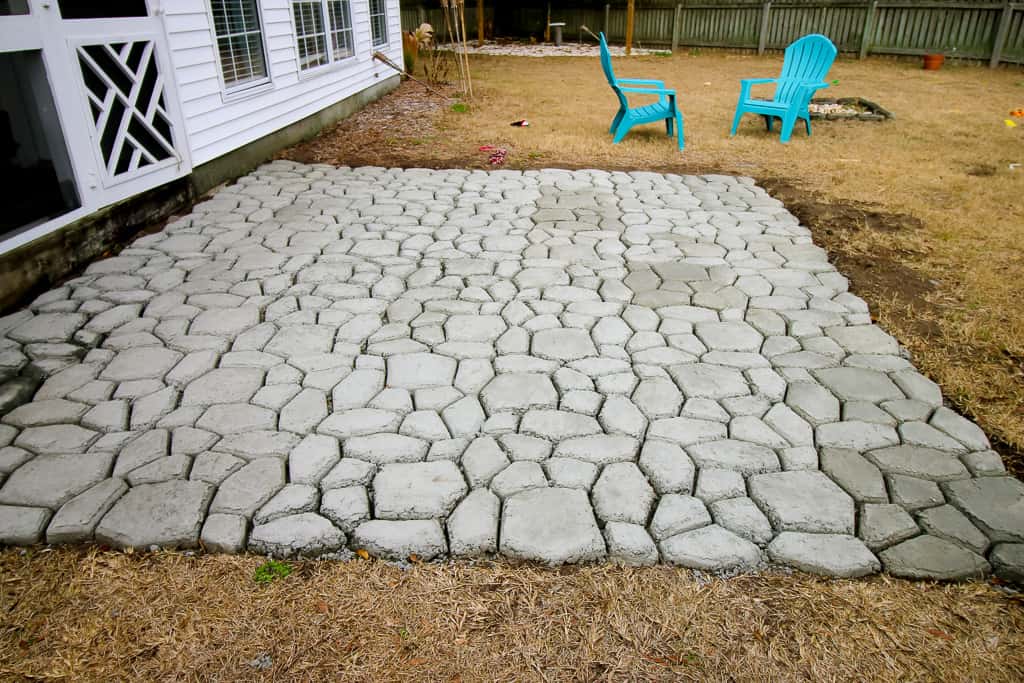 Click here to add this project to your Pinterest boards!
How to make a QUIKRETE Walkmaker patio
The QUIKRETE WalkMaker is a super simple product to use.
The WalkMaker comes in a number of different patterns to elevate your basic concrete patio or path into something really special.
Click here for basic Quikrete Walk Maker Instructions.
Each WalkMaker form is designed to take one 80 pound bag of QUIKRETE, but we ended up needing a little less.
For us, it was about two bags for three forms.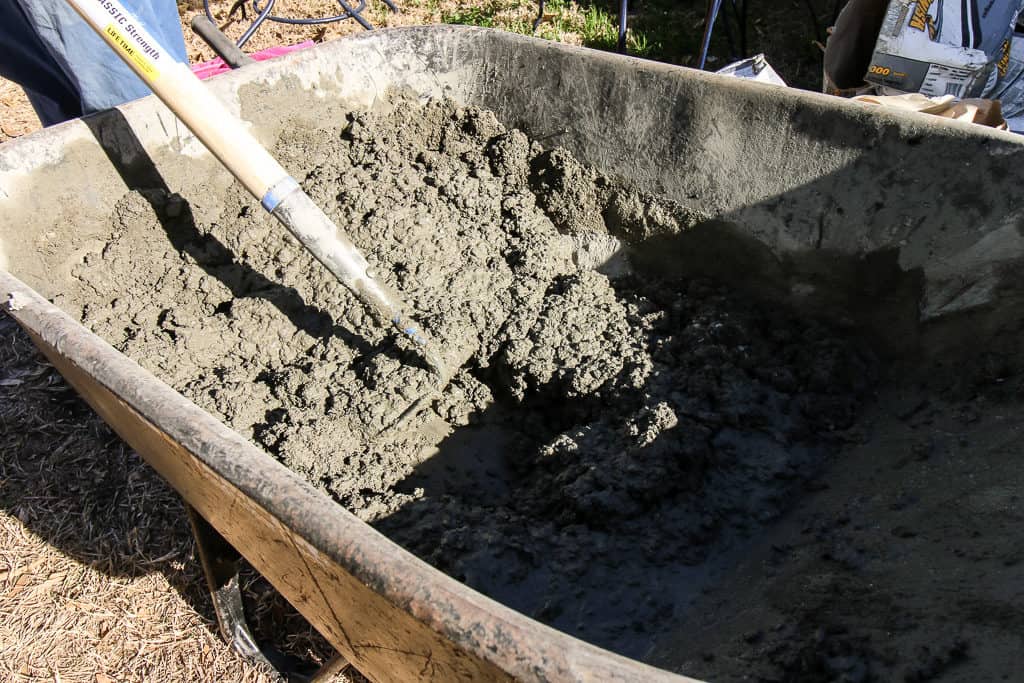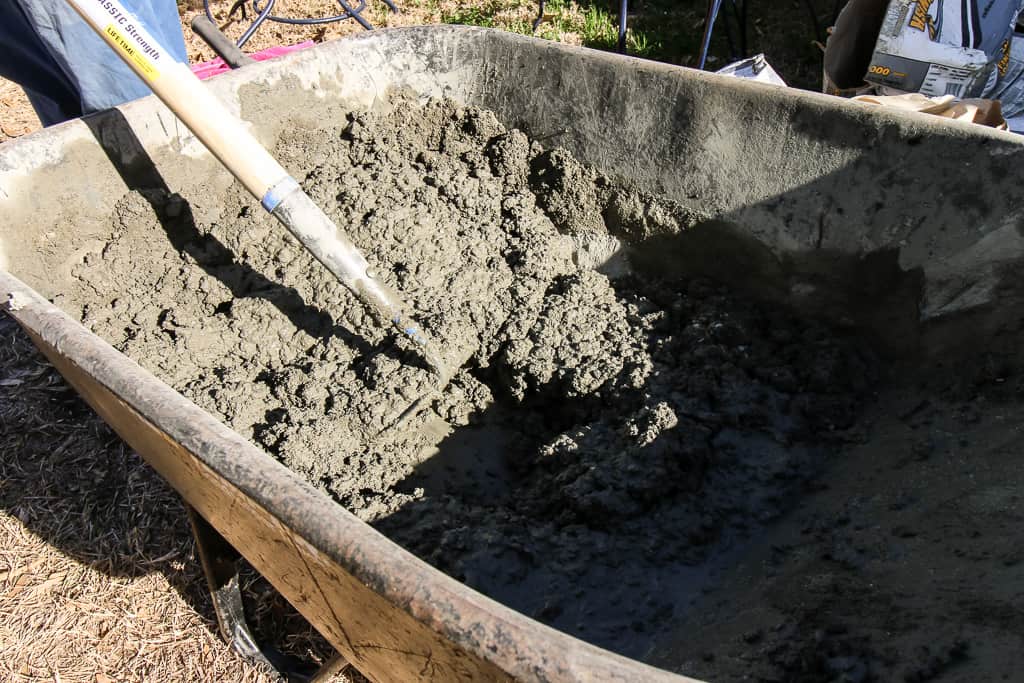 The process is simple.
First mix a bag of QUIKRETE in a wheelbarrow or plastic tub according to the instructions on the bag.
Properly mixed concrete will hold it's form immediately, which is essential for using the WalkMaker forms.
Make sure your concrete isn't too wet or dry or it will crumble or mush apart when you remove the WalkMaker.
You want the consistency to be that of wet peanut butter.
Add water bit by bit until you get that consistency.
If you are doing a lot of molds (for a patio or large path), be sure to track the amount of water that you use the first time to make subsequent bags go faster.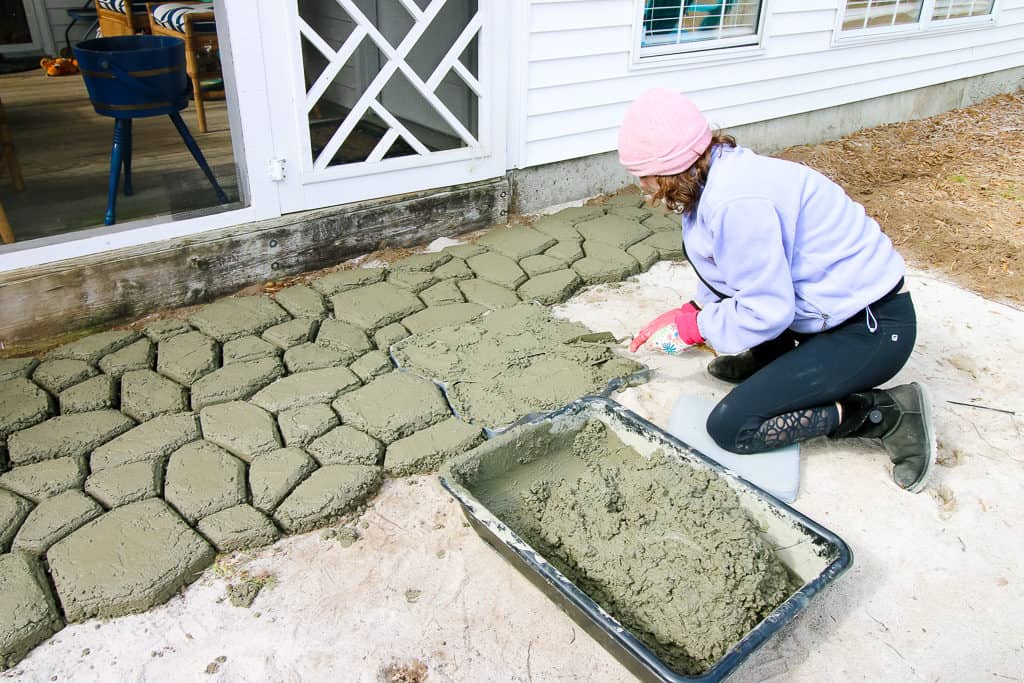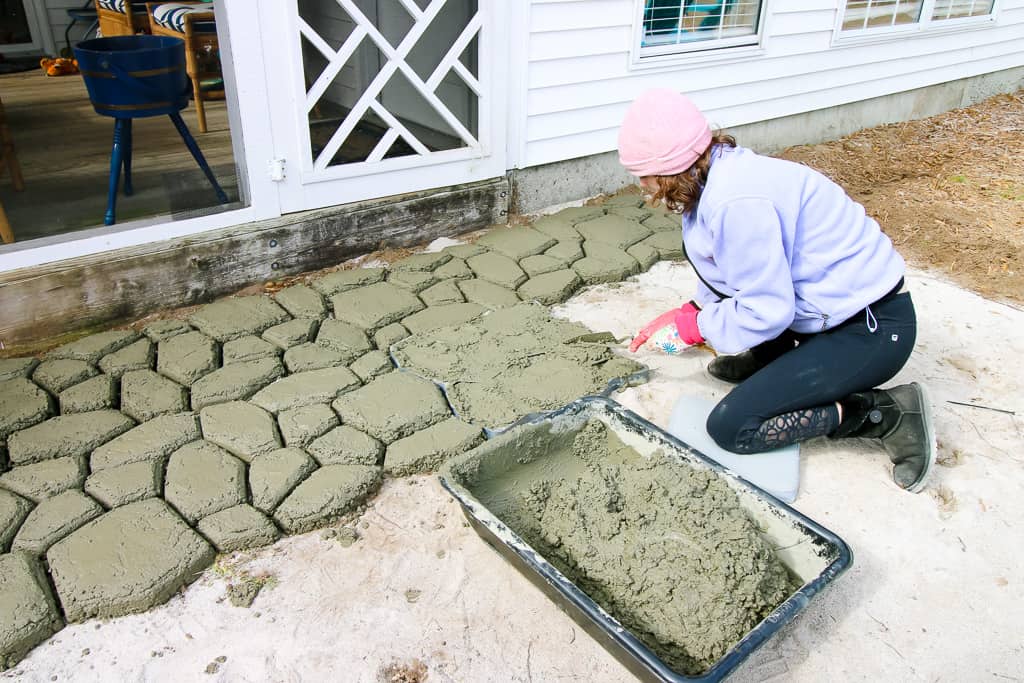 Lay your WalkMaker in the first place you want your form.
If you're making a patio like us, we recommend starting along the house in a corner if possible. This way you can work from a straight spot.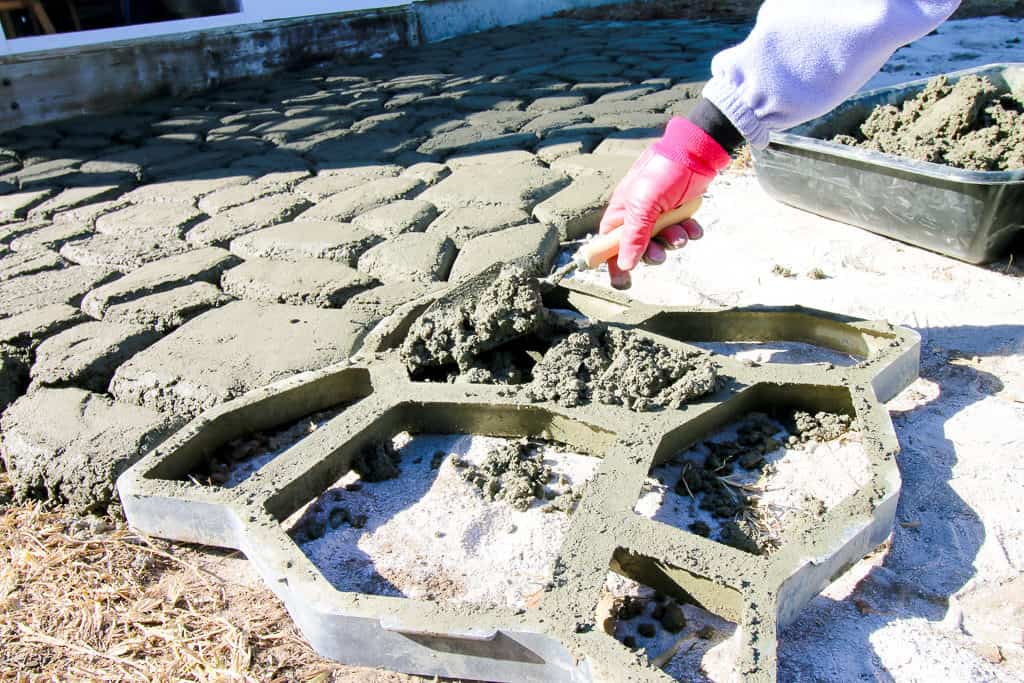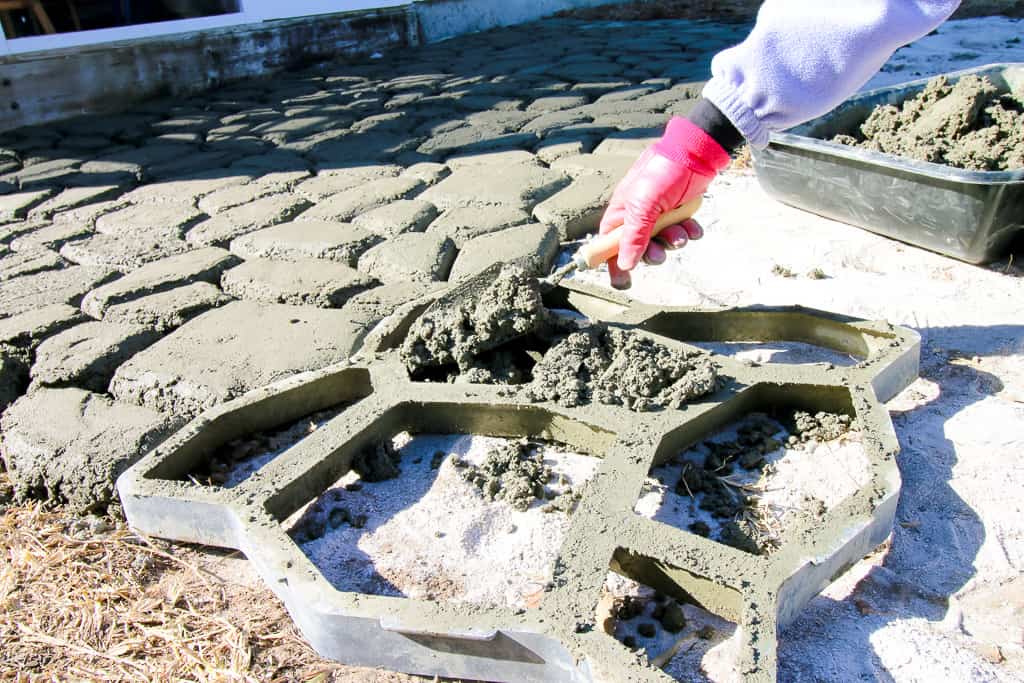 With your WalkMaker in place, start scooping your mixed concrete into the form.
Start by pushing the concrete into the corners and along the edges of each stone in the pattern.
If you don't get the concrete all the way into the gaps, the mold won't look right. You will have air bubbles.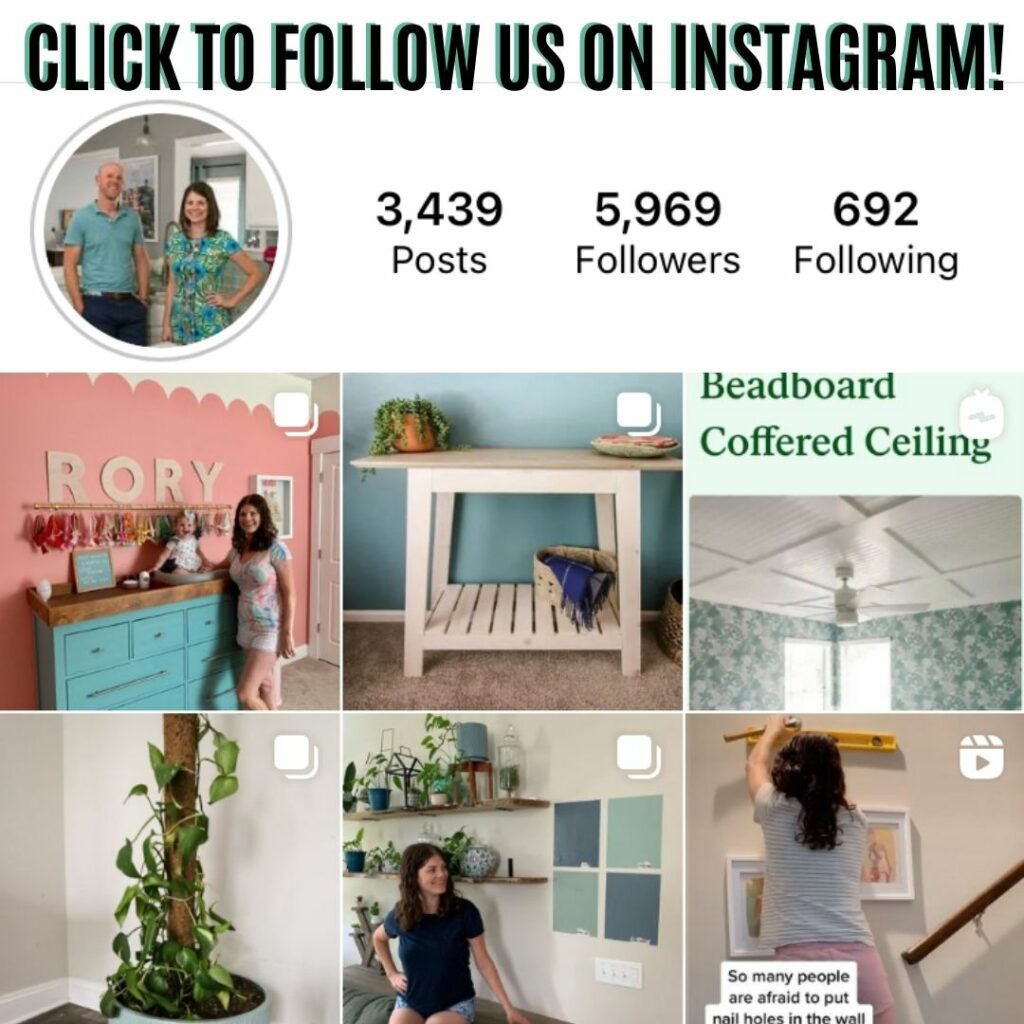 It takes a lot more concrete than you think that it will! Continue to add concrete, pushing it down around all the edges and filling in the middle.
Pack it down well and then smooth the top as best you can.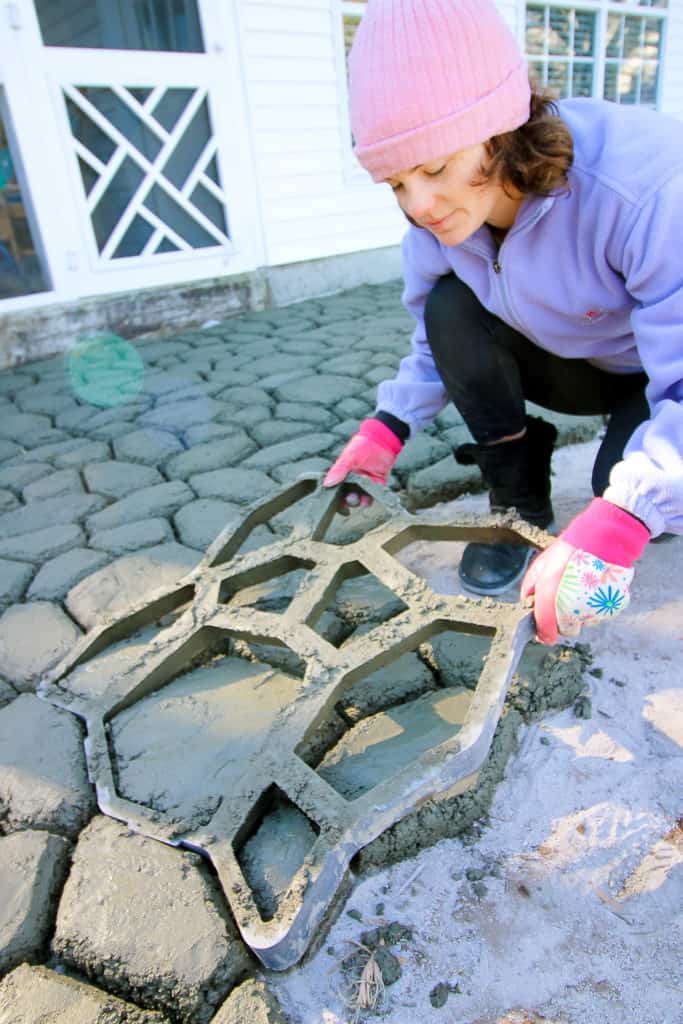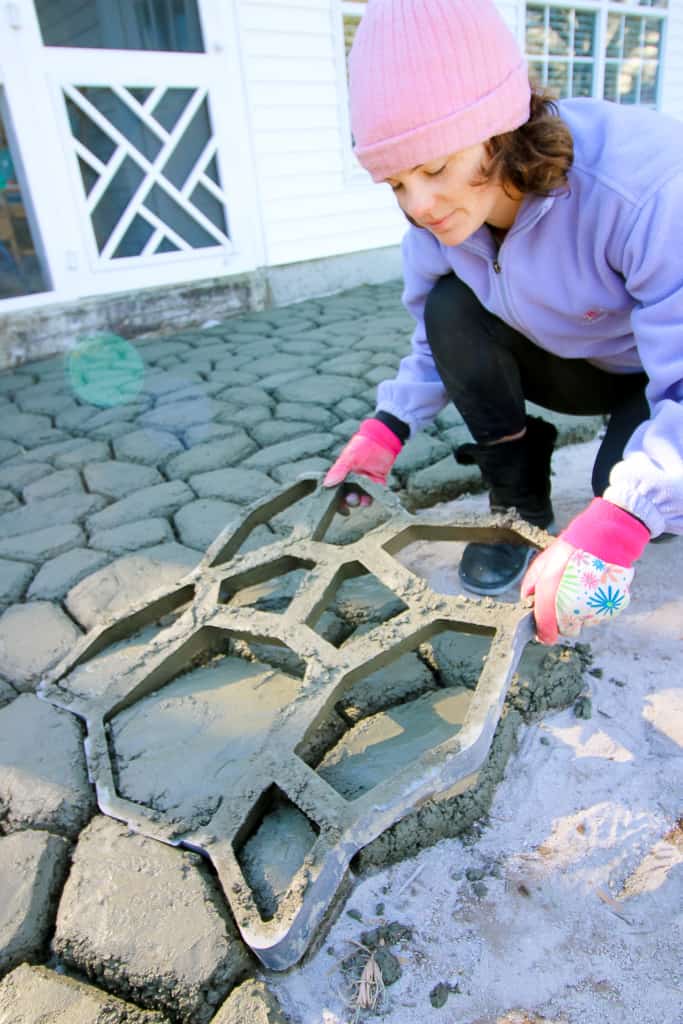 Now is time to remove the WalkMaker form. There are little tabs on each side that make it easy to pull up.
Remember, if your concrete was properly mixed, there shouldn't be any problem here.
Simply pull the form straight up and it should easily come loose from your stones and the concrete should hold it's shape.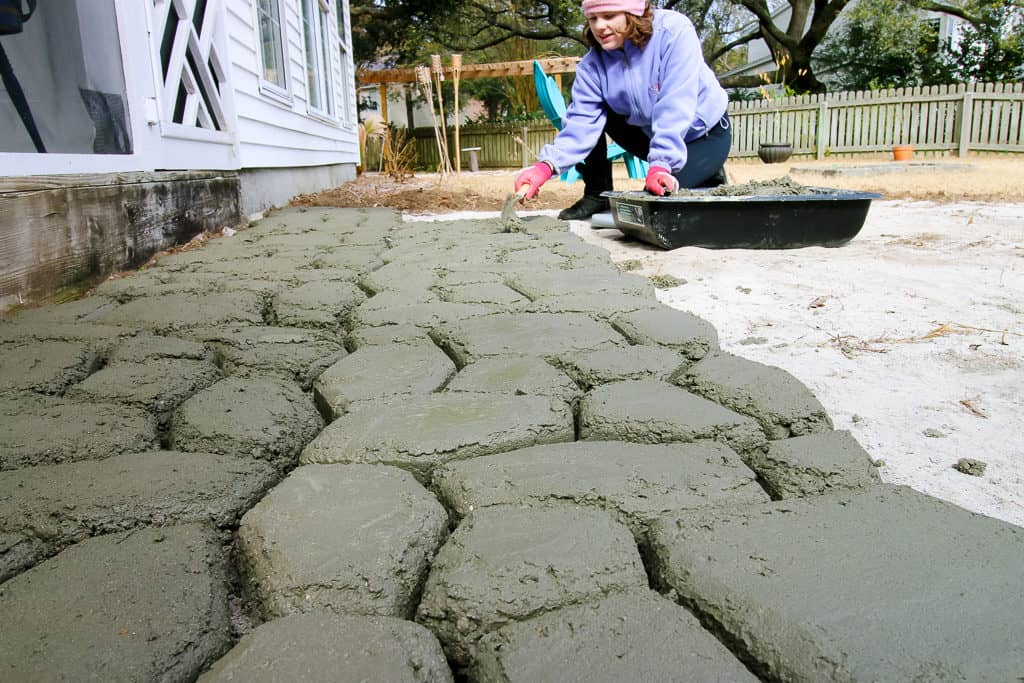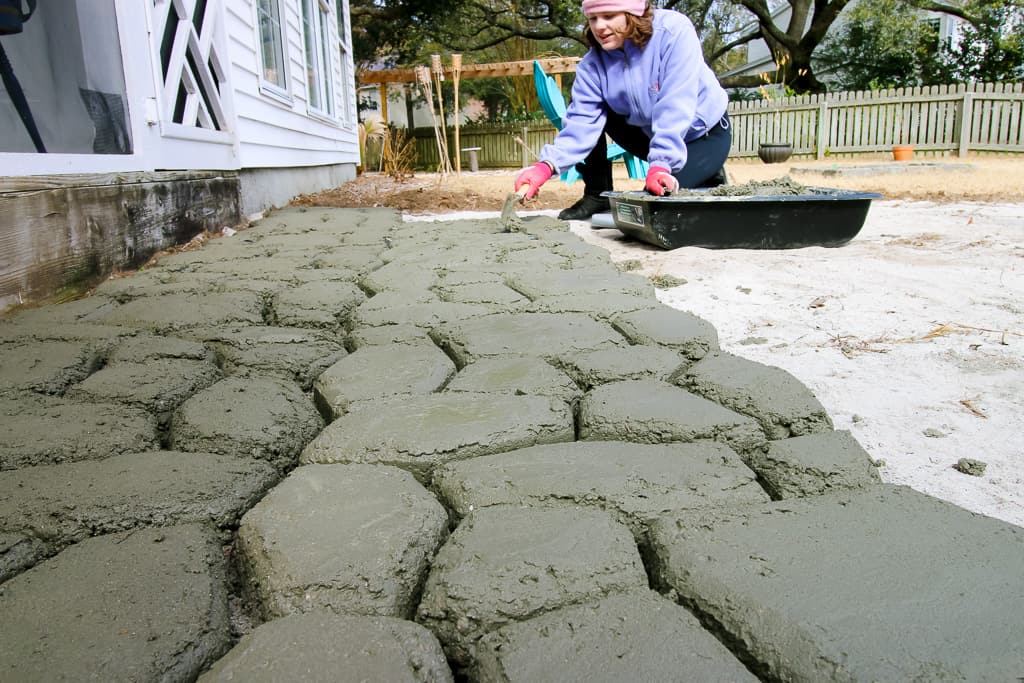 The next thing that you want to do is smooth out the tops and edges of your stones again.
Here you can simply level them off or even bevel the edges a little bit to give them a more natural stone look. Don't forget this step!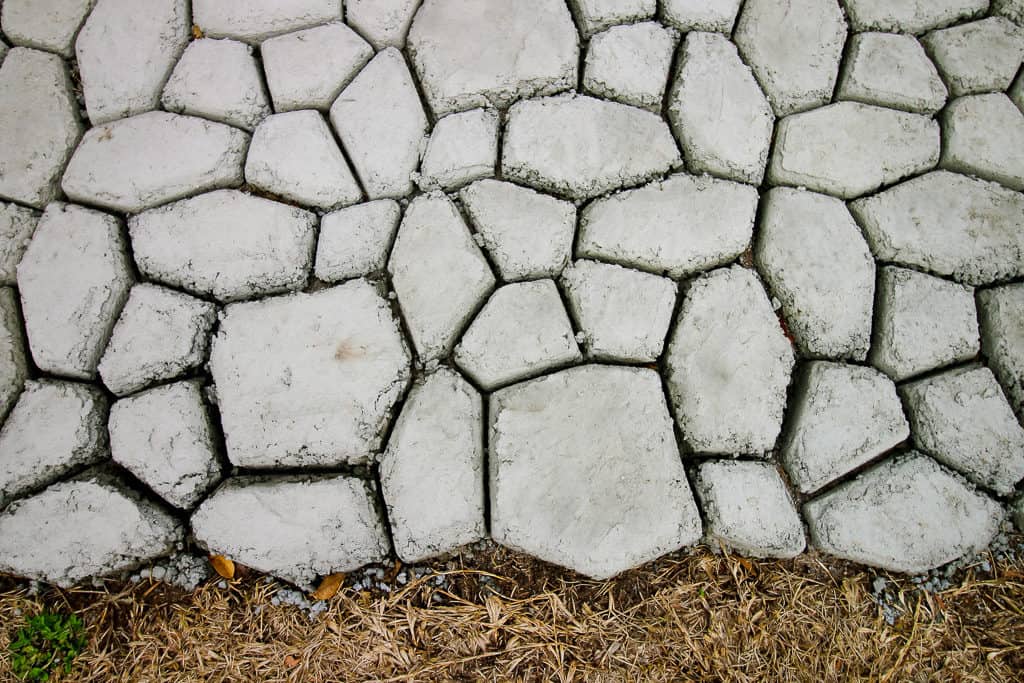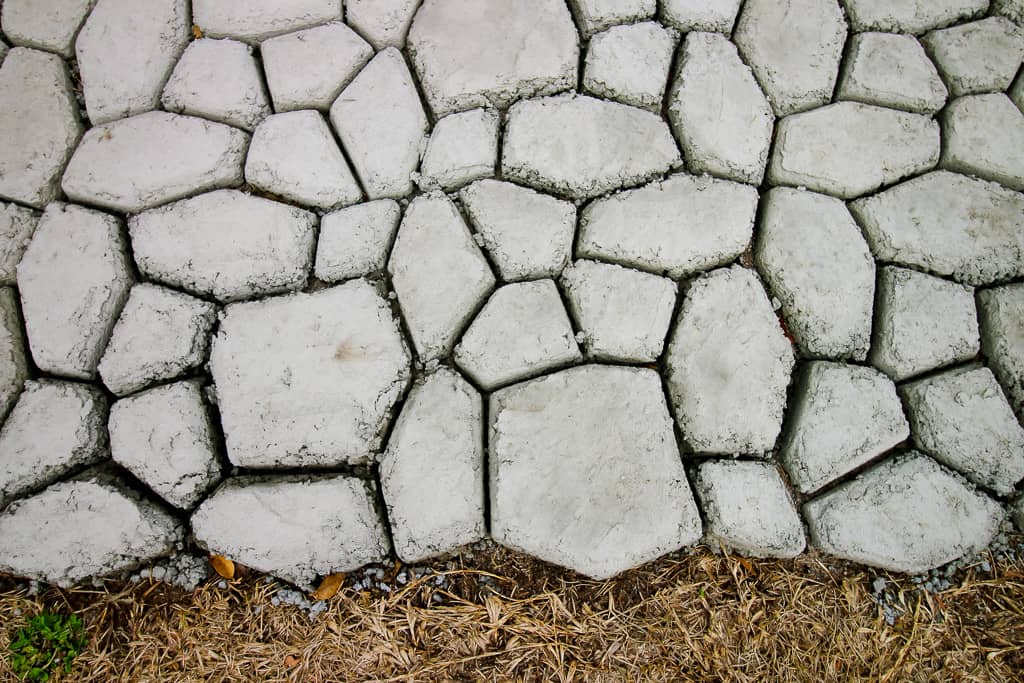 The final step is to rotate the WalkMaker form a quarter turn. Then, set it down right up against the stones you just made. Continue to do this as you do each form.
Rotating the pattern makes it harder to tell that your patio or path is a repeating pattern of the same mold. You don't want it to look like a grid!
QUIKRETE 5000 is a great concrete mix for this project because it solidifies pretty quickly.
It's walkable within 10 hours and holds its form very well. The concrete was easy to mix and formed well in the WalkMaker forms.
There ended up being 48 forms and it took about 7 hours.
It took us one day to lay our Walkmaker patio. The beauty of these forms is that you can do a few in an evening if you don't have a long period of time.
Or, you could do an entire patio in one day.
We loved using both of these products and think they would work great for anyone else doing the same thing.
Click here to download this project tutorial in a free printable PDF
Check out all of our favorite ways to upgrade your backyard on a budget!
So that was how to make a QUIKRETE WalkMaker patio.
Check out how we finished off the project by showing you how to use QUIKRETE's polymeric jointing sand to fill in the gaps between the stones and give our patio it's final finish!


If you like this project you might also enjoy:
Hardscape benches and fire pit
Facebook | Instagram | Pinterest | Twitter | YouTube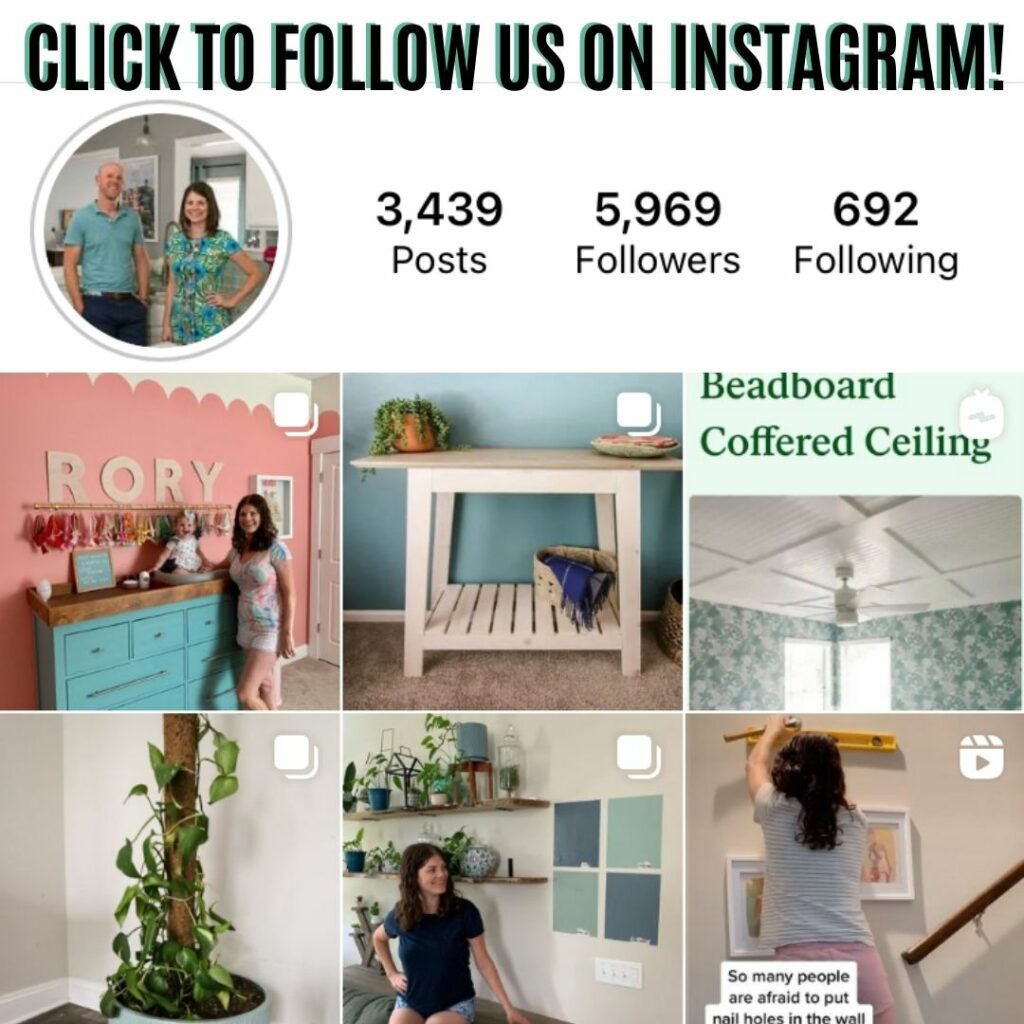 ---
Can we send you our newsletter?
Another great way to keep up with out latest projects is by joining our weekly newsletter! Get alerts of our latest projects and special peeks behind the scenes!
Follow along on Instagram
Join our online community where we share real time behind the scenes looks at our DIY projects and peeks inside our home + family!
---