Looking for some do-able DIY plant stands? You will love this list of tutorials on how to make plant stands!
Plants are totally on trend right now. That sounds silly to say, since plants are always alive all around us. But, all it takes is one scroll through instagram to see that plants are 100% having a moment.
I love plants and have been known to go crazy in the Lowe's discount plant aisle, or propagating my own plants over and over again.
Plants help improve the air quality in your home, are beautiful, textural, and interesting.
There are so many varieties of houseplants that the possibilities really are endless for using them to decorate your space.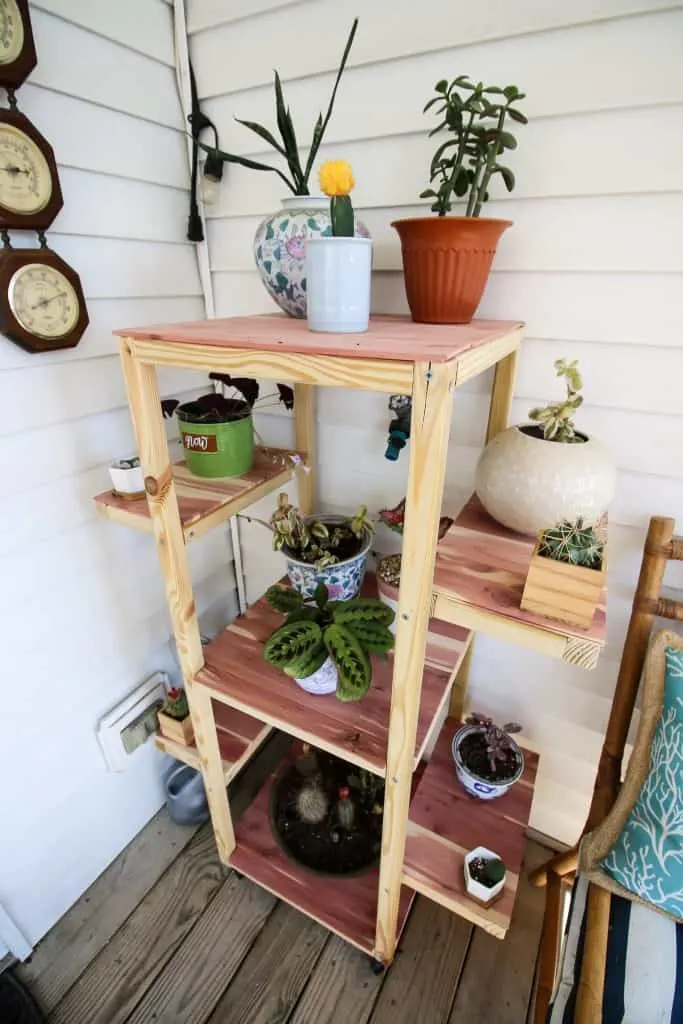 However, displaying plants can be a bit tricky. They all need pots, and they usually need a window.
But a bunch of pots under a window can look sloppy and boring.
Enter the plant stand. A simple way to add height, interest, and style to your plant collection.
A plant stand can be used to display indoor plants or as an accent piece in an outdoor space.
They can blend with their surroundings or stand out as a unique piece of furniture themselves.
There are tons of DIY plant stand ideas – metal, wood, concrete, or any material can be used to make them.
Just be sure that the material is weatherproof if you plan to keep it outdoors.
Love plants? Click here to download my FREE guide to Plant Propagation!
What is the difference between a plant stand and a planter?
Plant stands usually display potted plants. Planters are usually filled with dirt and plants are planted directly in that dirt.
Benefits of using a plant stand
There are a few benefits to using a plant stand.
You can fit more plants into one space by taking advantage of vertical space
Plant stands can serve as a piece of decor for a room
They raise plants in height, which can help them fill a space better
You can also save money on plants – raised plant stands mean you can buy a shorter plant and make it look taller!
Plant stands can be a great way to add an interesting material or shape to your home's decor
Raised plant stands can get plants up off the floor and away from small children and pets, if you are worried about that
Lots of pots sitting on the floor can quickly look junky. A plant stand can help you achieve a look of cohesiveness
Houseplants may have better access to sunlight at a greater height
If you have back problems, having plants up higher will mean less bending over or squatting down
How to make a plant stand
You have two options for making a plant stand:
Use an everyday household item, re-purposed
Build a plant stand from scratch
There are so many regular household items that you can use as a unique plant stand!
If you want to update them, you can always use spray paint to give something a totally new look before topping it with a plant or two.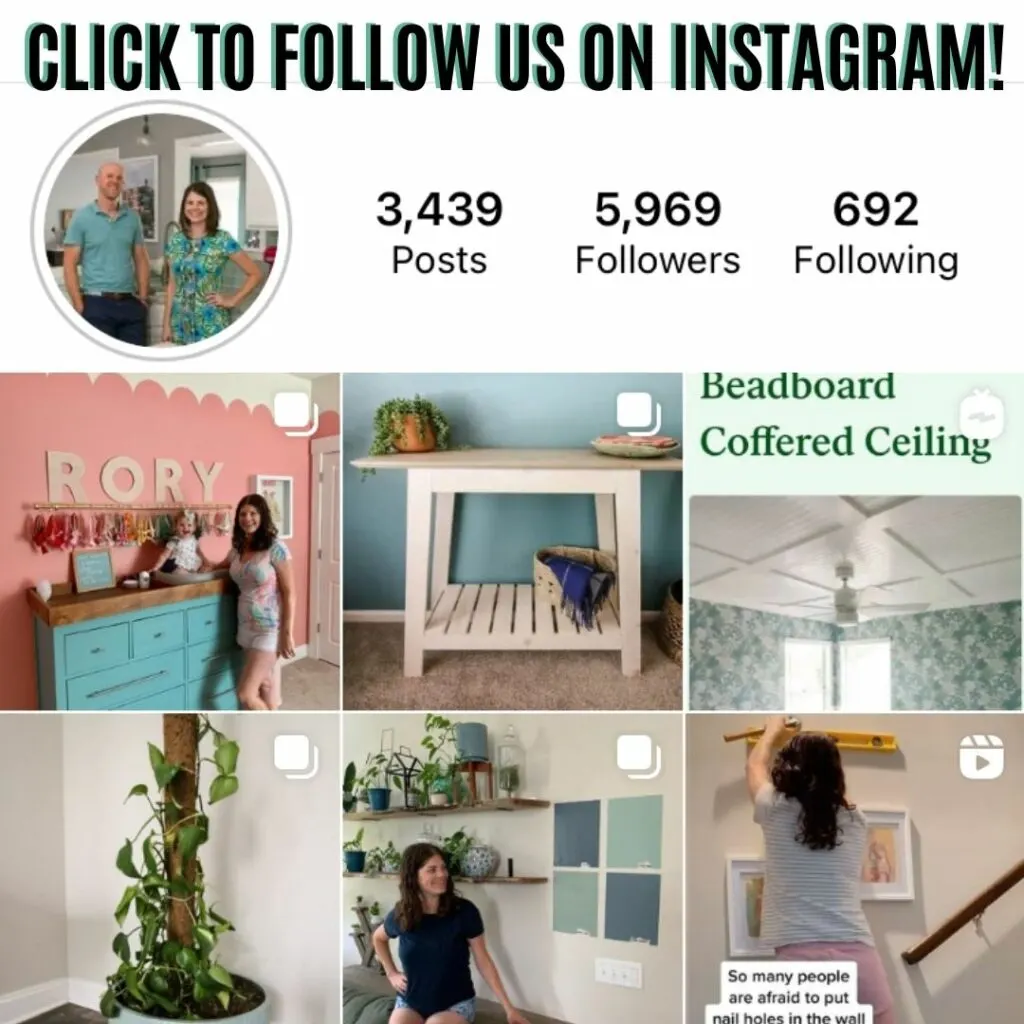 What can I use as a plant stand?
Think outside the box – anything can be a plant stand.
Even a store bought side table can be a perfect way to show off a beautiful plant.
Ideas for things that can be used to make plant stands:
Wooden plant stand
Pallet wood
Side tables
Piano stool
Copper piping
Pots
Concrete pavers
Metal tomato stakes (upside down)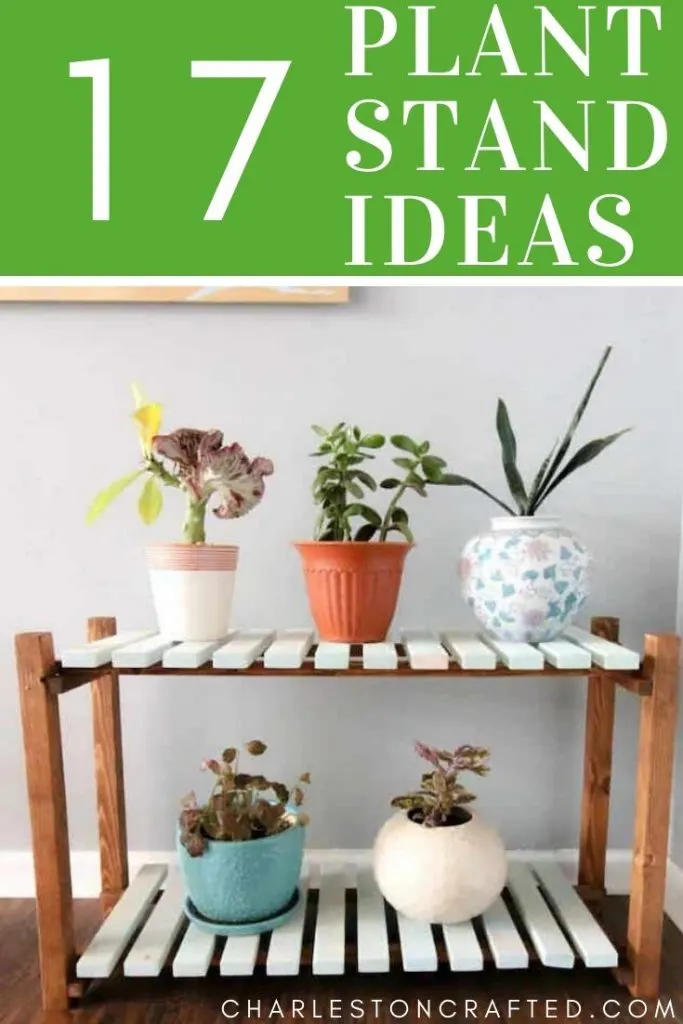 Tiered plant stands are another easy DIY. They are popular because they give you the opportunity to display several plants at once.
They might look intimidating but are often an easy DIY project.
Be sure to measure your space fully before building anything large.
Also, keep in mind that plants on lower shelves might not get as much access to sunlight and plan the plants that you will put on that shelf accordingly.
Or, place a tiered plant stand in front of a window so all of the plants have great access to light!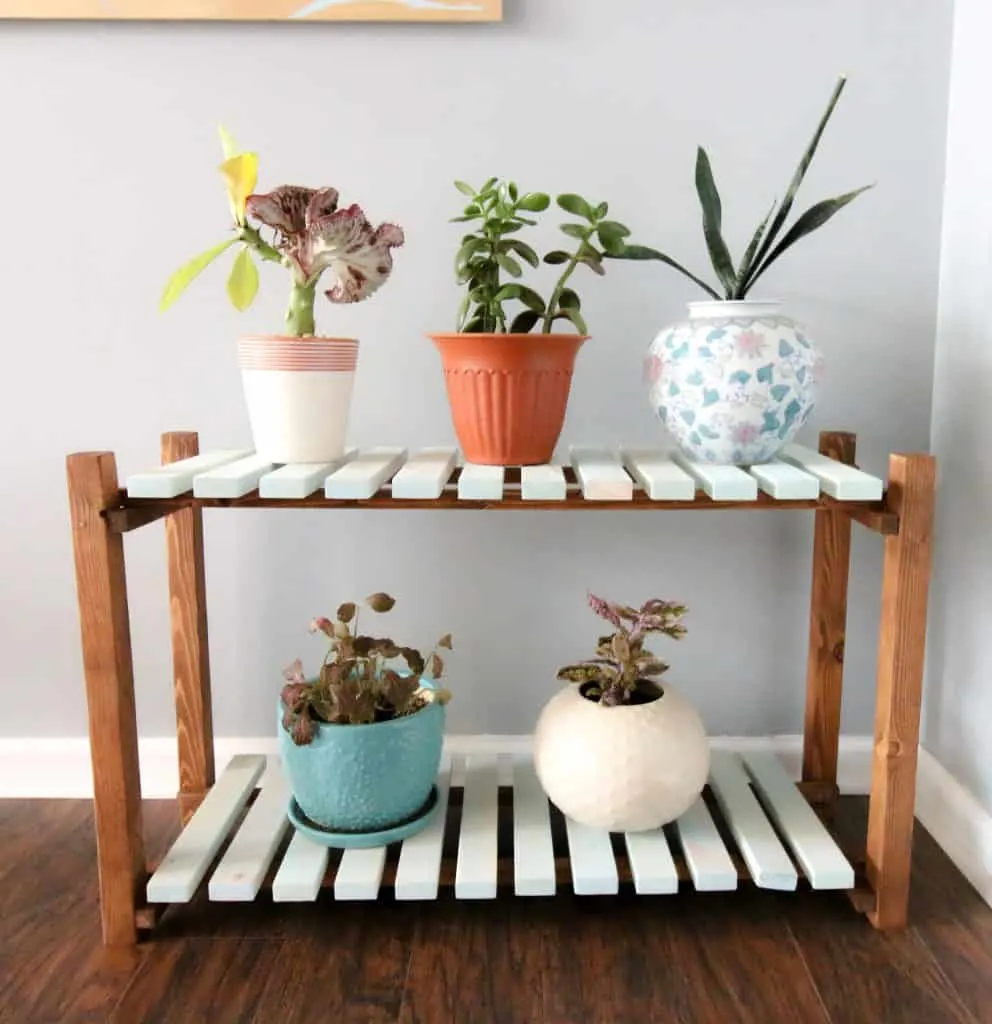 We have DIYed quite a few plant stands, so I was really excited to round them up for you today along with plant stands from some of my favorite bloggers.
There are so many inspirational ideas here!
These ideas can work as indoor or outdoor plants stands, so there are so many possibilities!
Whether you are looking for a rustic planter or a modern plant stand, I hope that this list of step by step tutorials will inspire you with some great ideas!
DIY Plant Stands
Plants are totally having a design moment, but just lining up a bunch of pots under your window sill is a big no-no. Here are my favorite DIY Plant Stands!
What's your favorite kind of plant stand? Let me know what you are thinking of building in the comments below.
Be sure to check out our favorite DIY planters, too!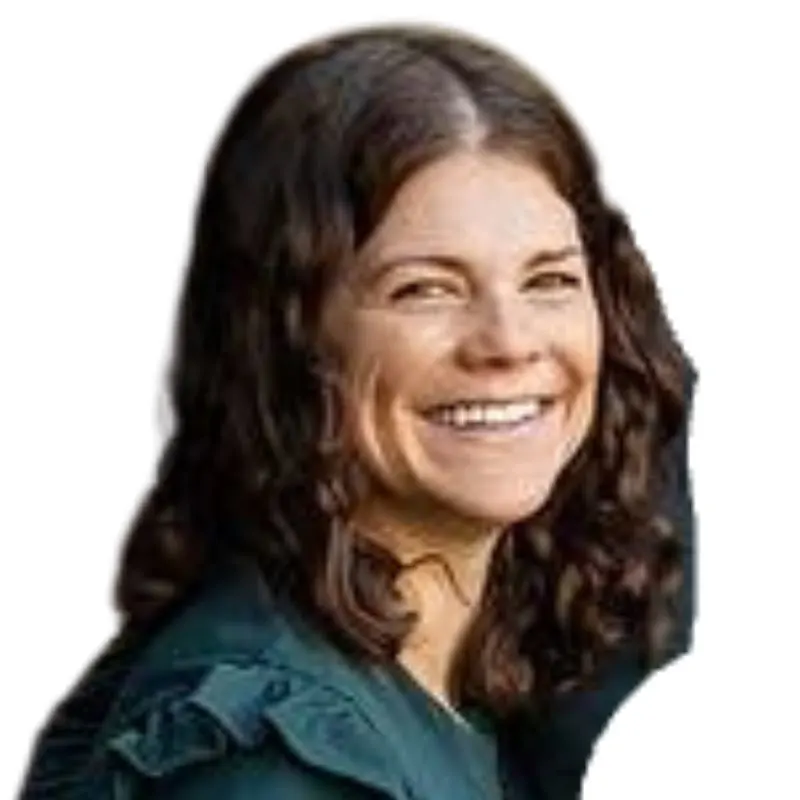 Hello, I'm Morgan, half of the creative force behind CharlestonCrafted.com! With a passion for DIY that dates back to 2012, I've transformed three homes and now I'm dedicated to helping others craft their dream spaces. Let's turn your house into a home together!