Want to build a DIY wooden grill cart for your BBQs and outdoor parties? Here's how we built this beautiful cart – be sure to scroll to get the PDF plans!
It's that time of year when everything tastes better straight off the grill. Cooking fresh vegetables, burgers and hot dogs on the grill while standing in the warm weather is always so much fun.
Grilling season is the best.
But what I don't like is having to take six trips back and forth to the kitchen to bring out all my grilling stuff. Hence the birth of this outdoor DIY grill cart.
Check out 30 more outdoor furniture designs you can build with a Kreg Jig!
DIY Rolling Outdoor Grill Cart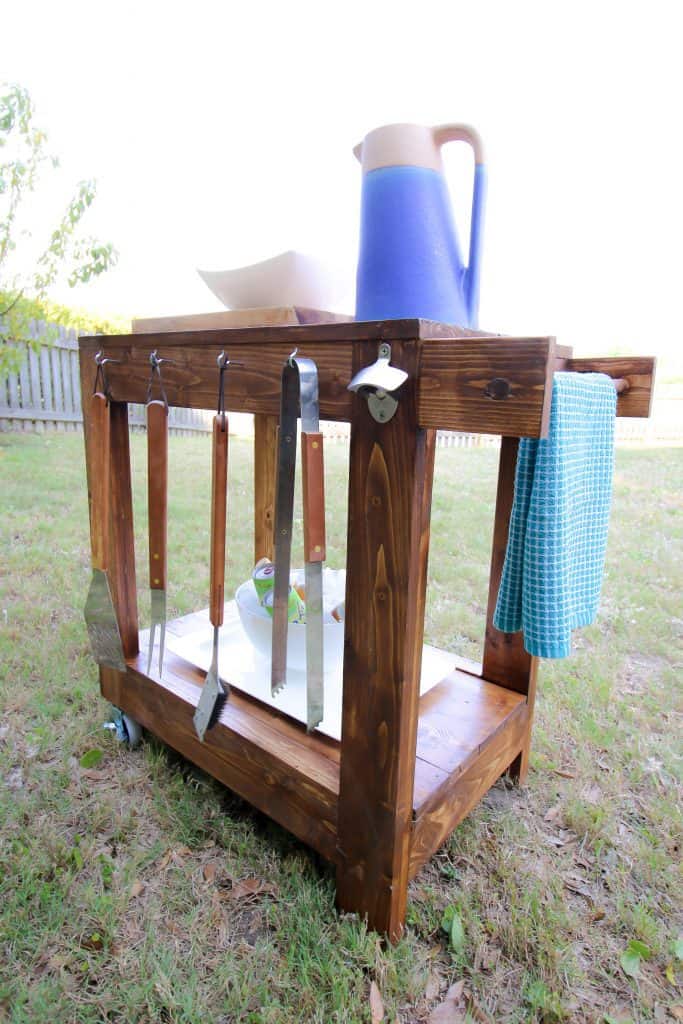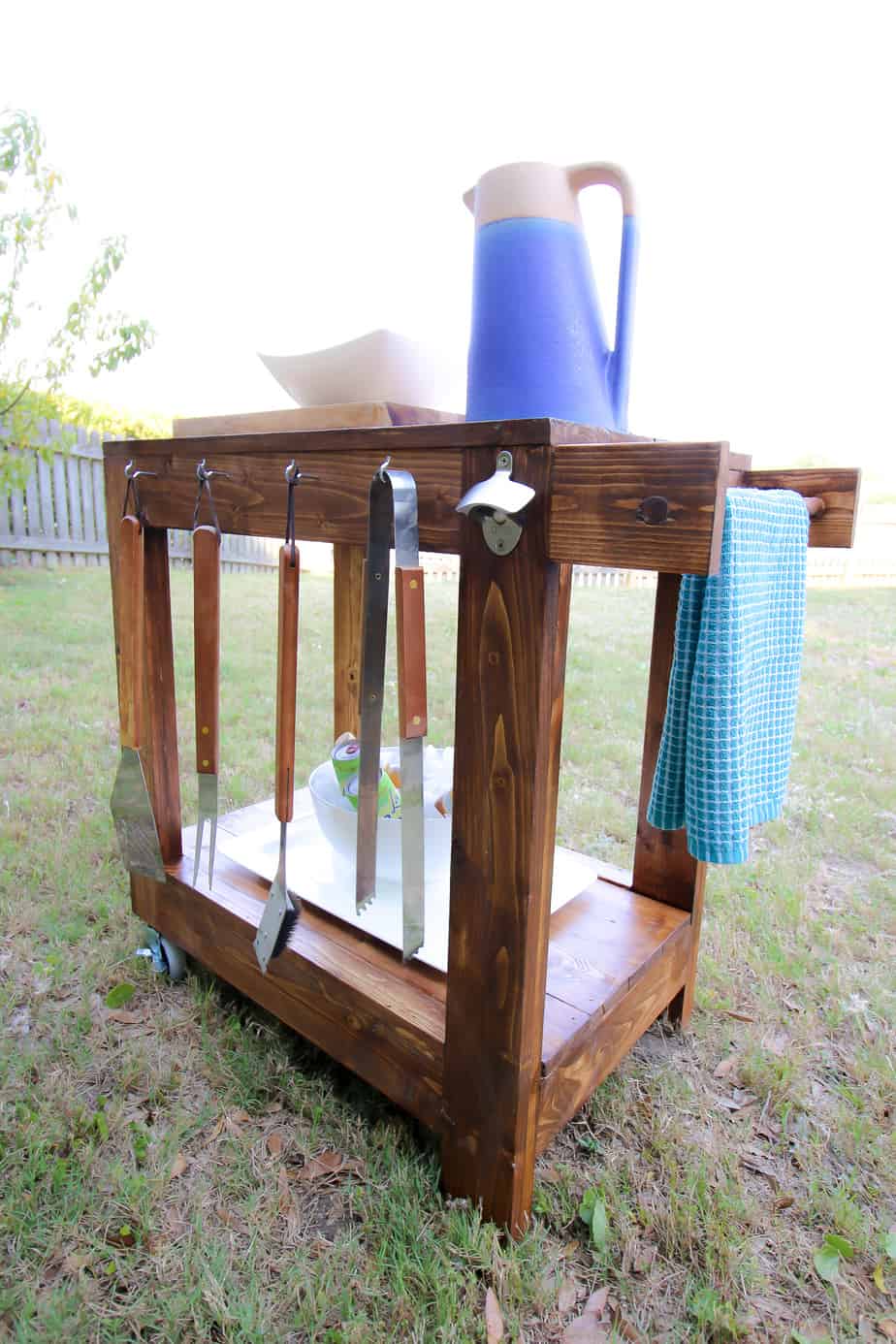 We don't have the luxury of an outdoor kitchen – I wish.
But, a rolling grill cart can make a DIY outdoor BBQ station seem much fancier and more efficient.
I wanted a cart that I could wheel in and out of the house so that I could load up any of my grilling supplies and wheel them back out to the patio in one load.
This is also beneficial if you've ended up with 4 or 5 plates of food that you need to wheel back into the house.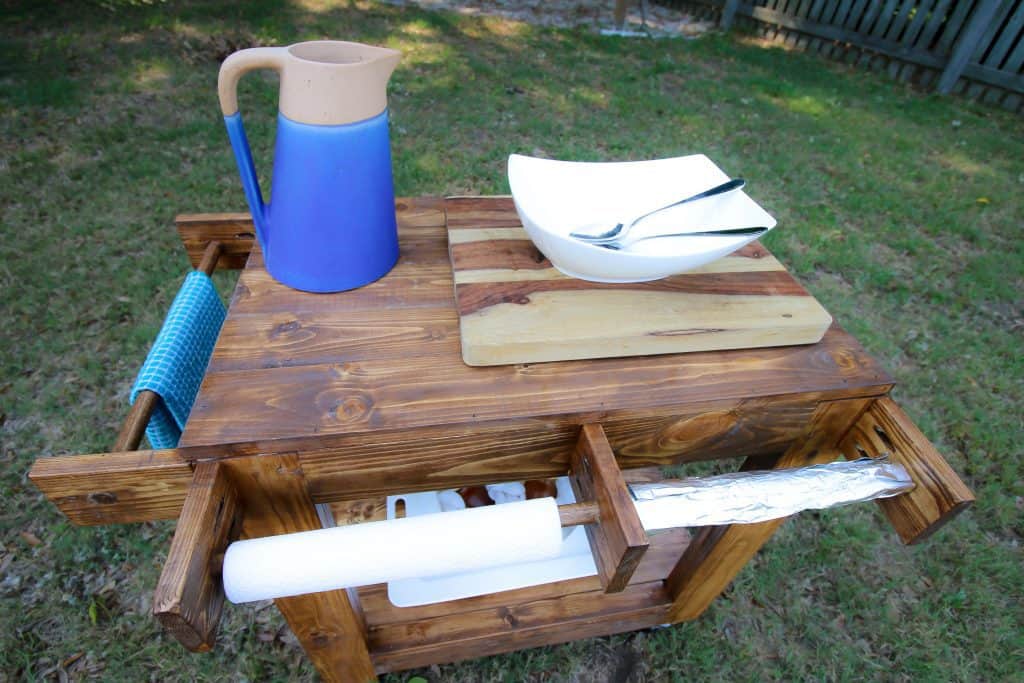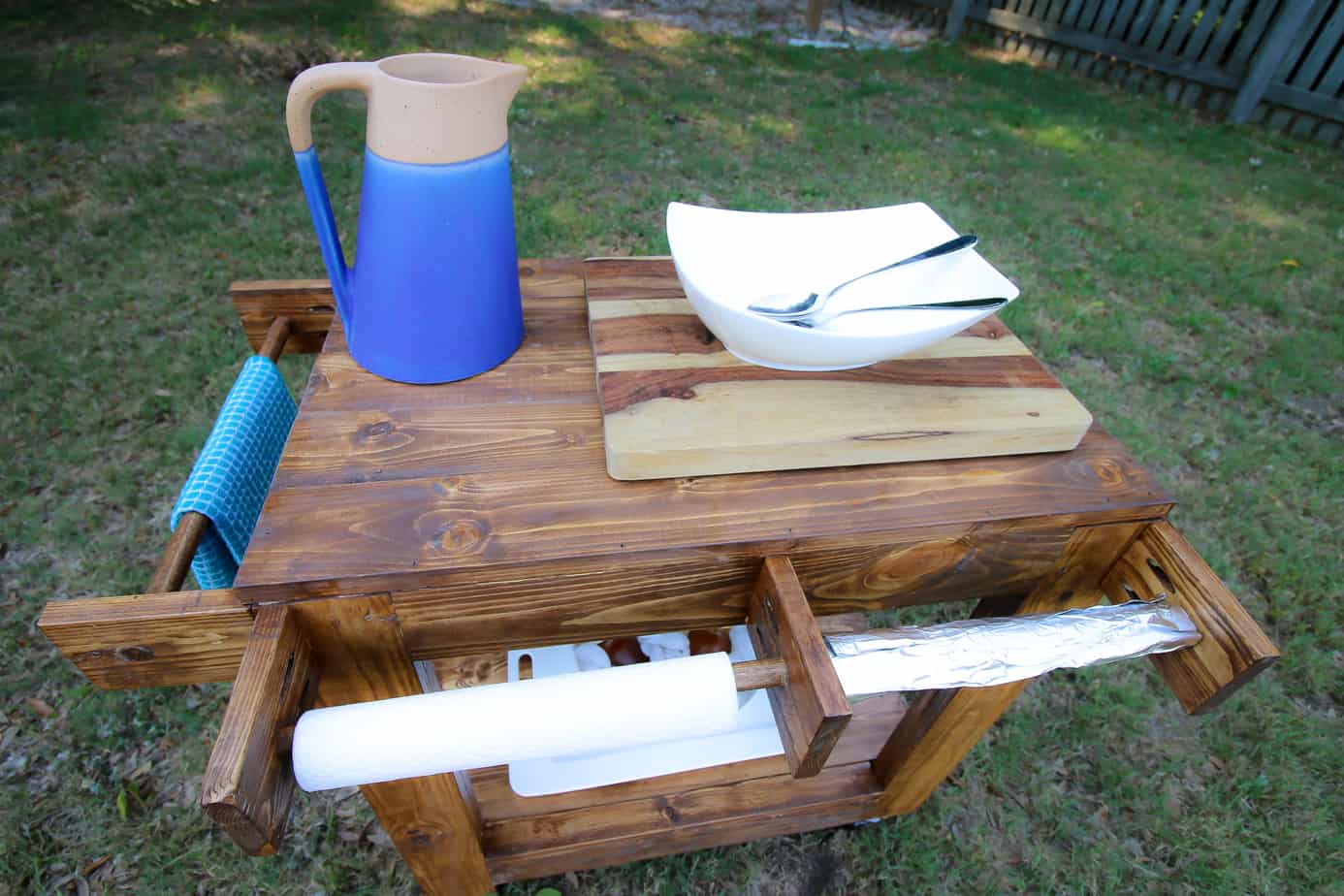 How to build a grill cart
This outdoor grill cart is really easy to make. It would also make a great Father's Day present for someone in your life!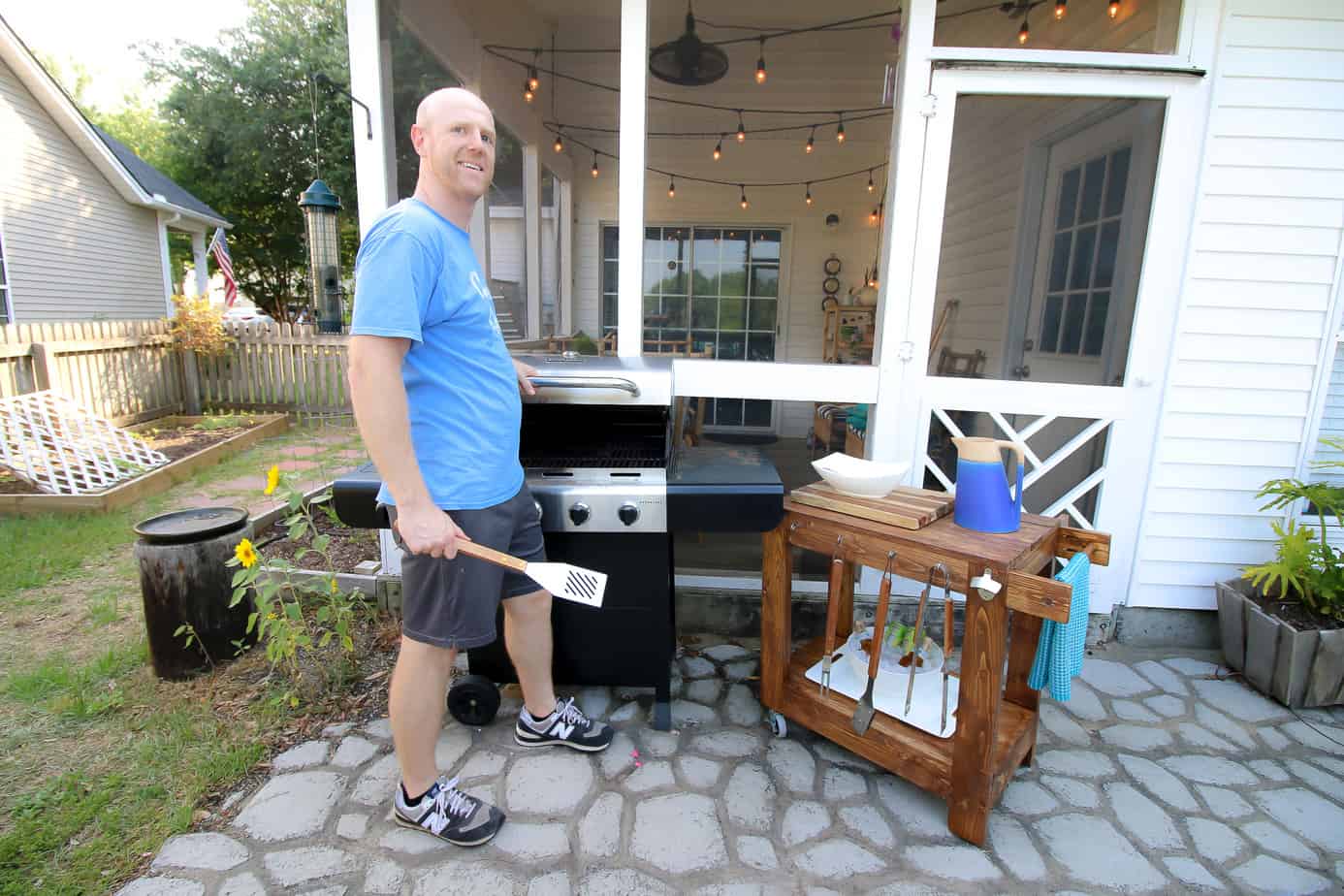 I started by making all the cuts for the entire project.
The whole cart is made from 1x4s.
For this, I used a Dremel Sawmax for all my cuts. I could have used a fixed saw, but because each cut was short and quick, it was easier to freehand the cuts.
The Sawmax is super accurate, quick and has lots of other capabilities of cutting other materials.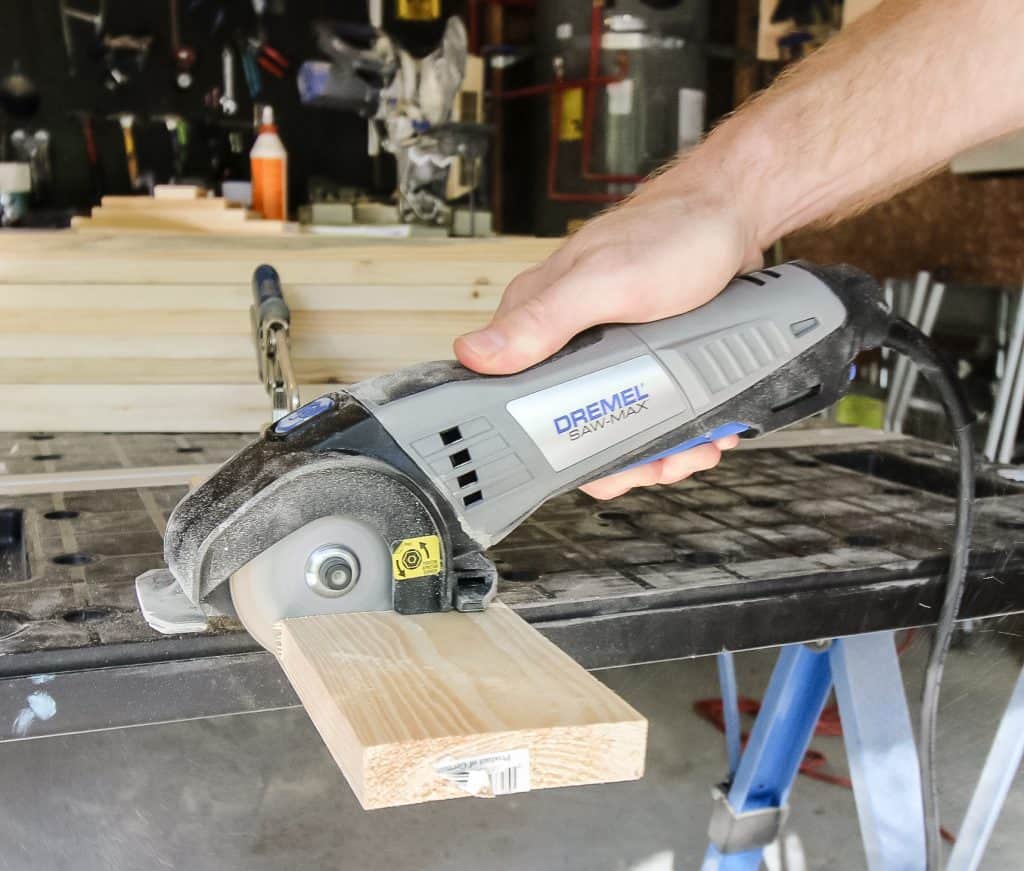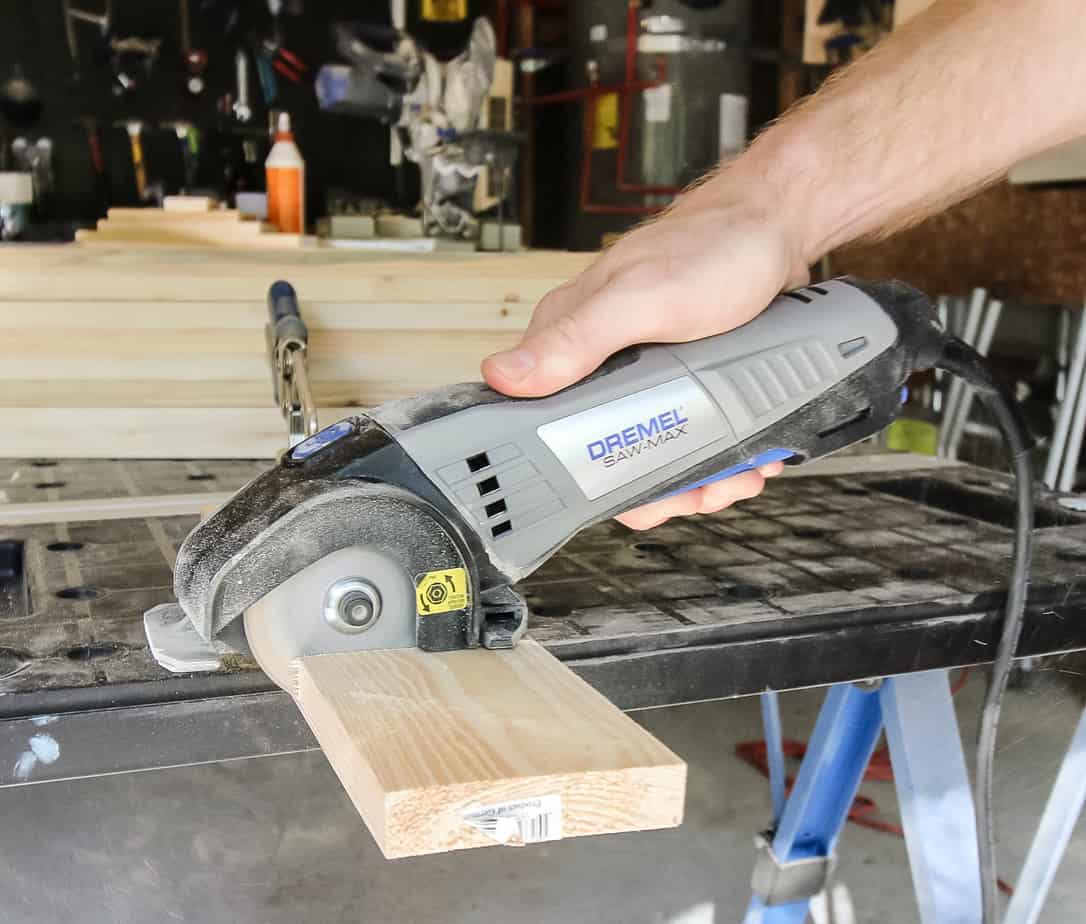 I started by building the frame of the grill cart using my Kreg K4 Pocket Hole Jig.
Using pocket holes ensures the cart will be structurally solid.
I built the sides, then connected them together, added short boards for the two bars and then nailed on the boards for the top and bottom.
All of my joinery is done with pocket hole screws and wood glue for extra stability.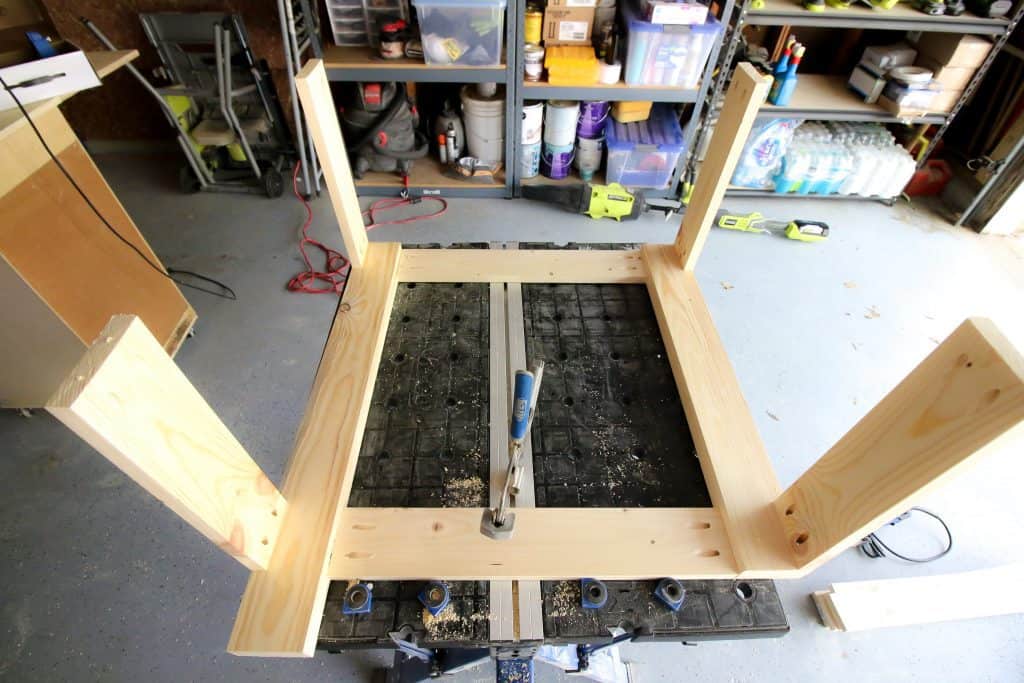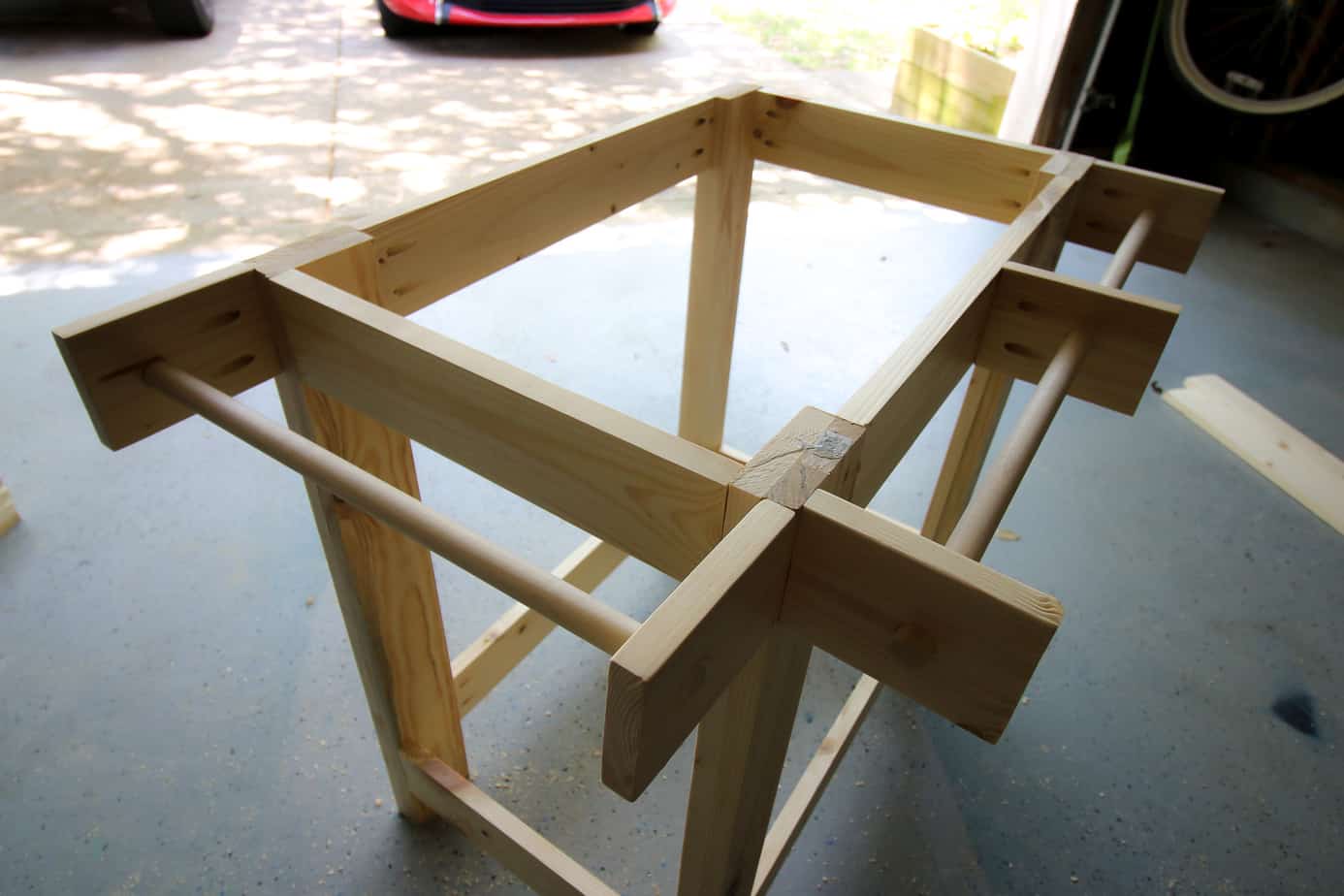 I didn't sand any of the boards down before I built the cart.
Instead, I decided to use the sanding attachment on the Dremel MultiMax. This allowed me to sand everything smooth together and saved me a lot of time.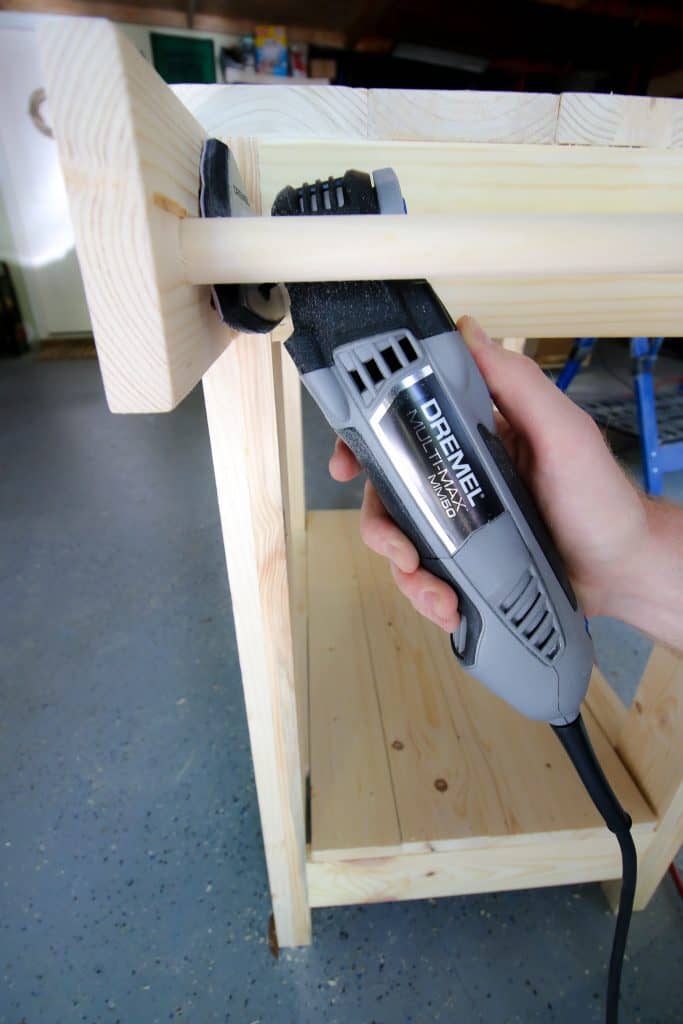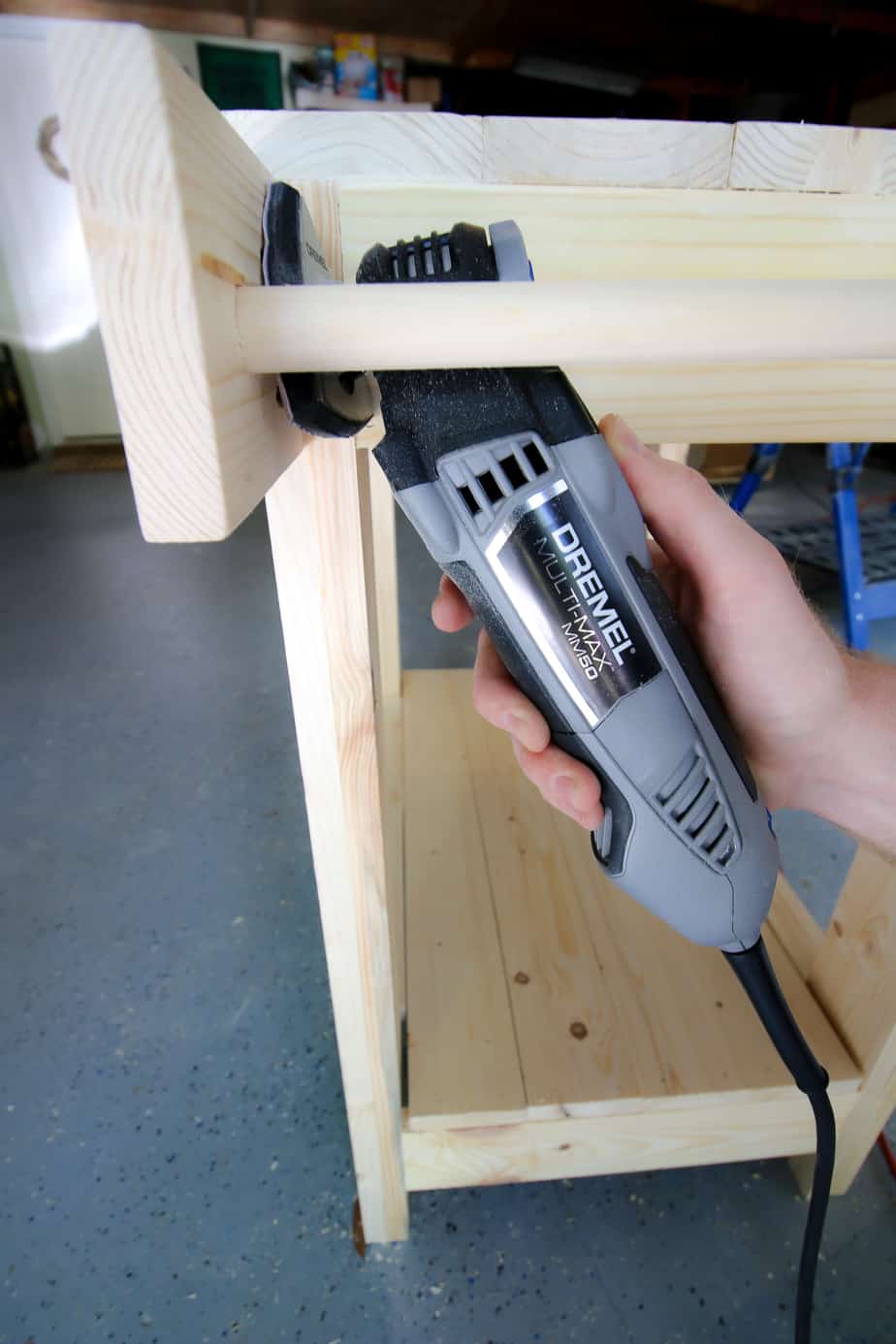 As usual, I've got the full project plans for this outdoor grill cart uploaded to Kreg's BuildSomething.com, where you can get the full cut list and step-by-step plans to build this before Father's Day.
Accessorizing
The last part of this outdoor grill cart was to accessorize it.
You'll notice that I included a dowel that runs along the side, which can be used for paper towels and aluminum foil.
We also added hooks for various grill flipping supplies. The last accessory is probably the most critical- the bottle opener.
Top it off with a butcher block top cutting board or the platters or buckets to meet your needs.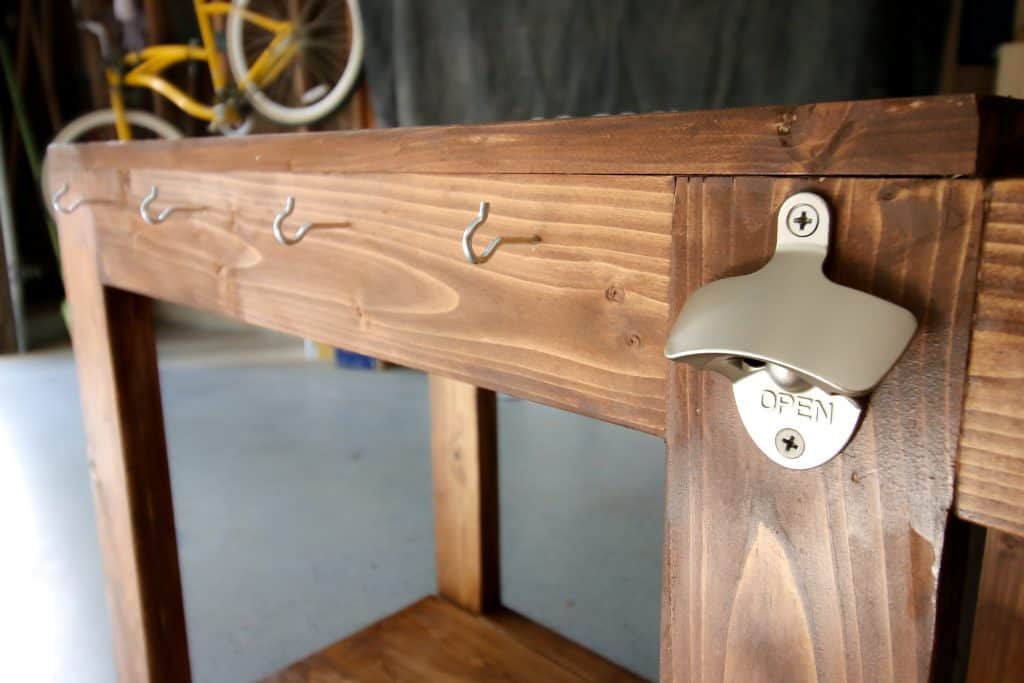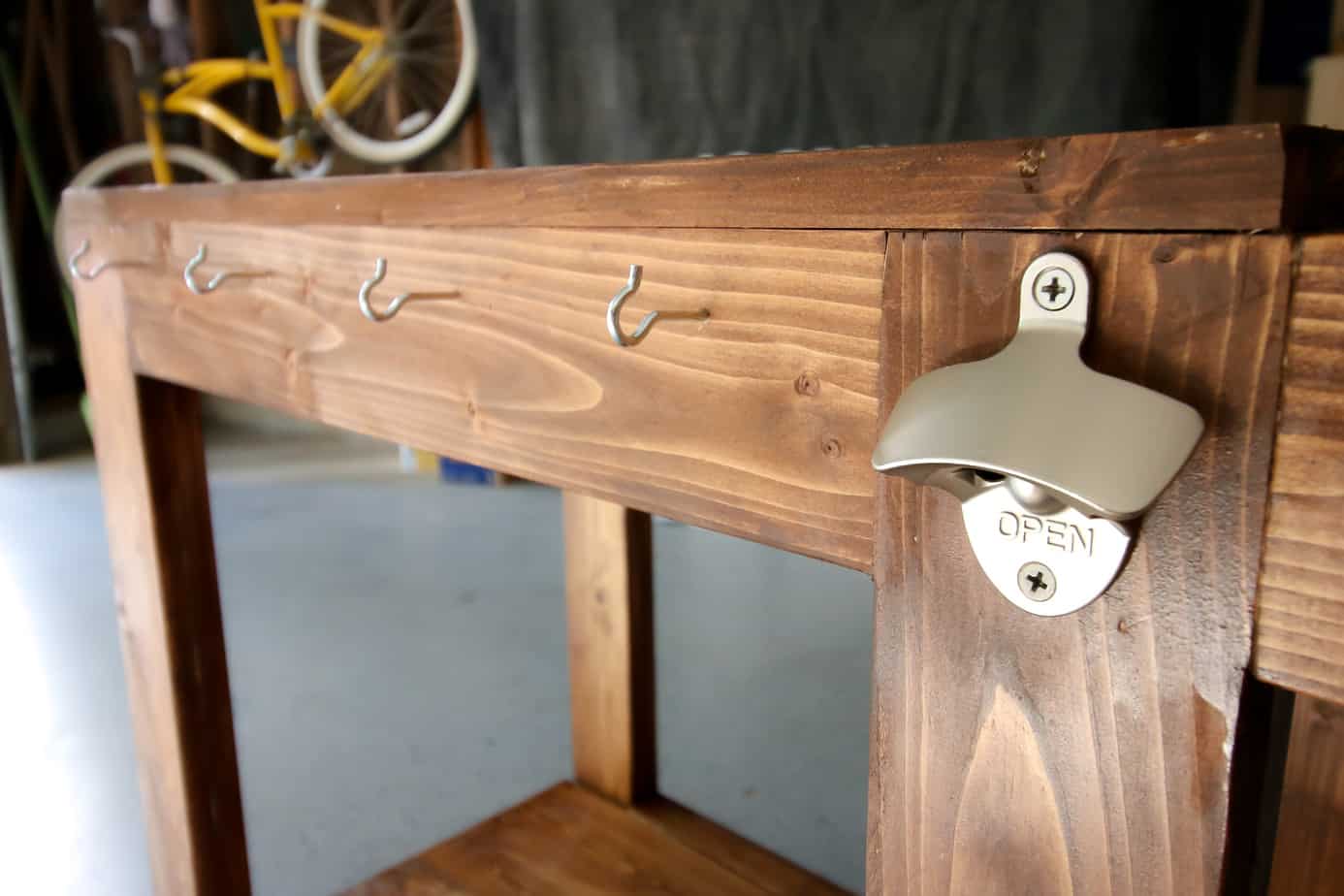 Uses
Now when I'm going out to cook something on the grill, I load everything up that I need.
I can fit the food, plates, silverware, grilling planks, grilling basket, cooler and more.
This small outdoor cart could also be used for platters or drinks when hosting, or even to hold plants!
Or bring it inside and use it as a rustic bar cart! So many possibilities.
Then you can play darts on our DIY dartboard cabinet (click for free plans!)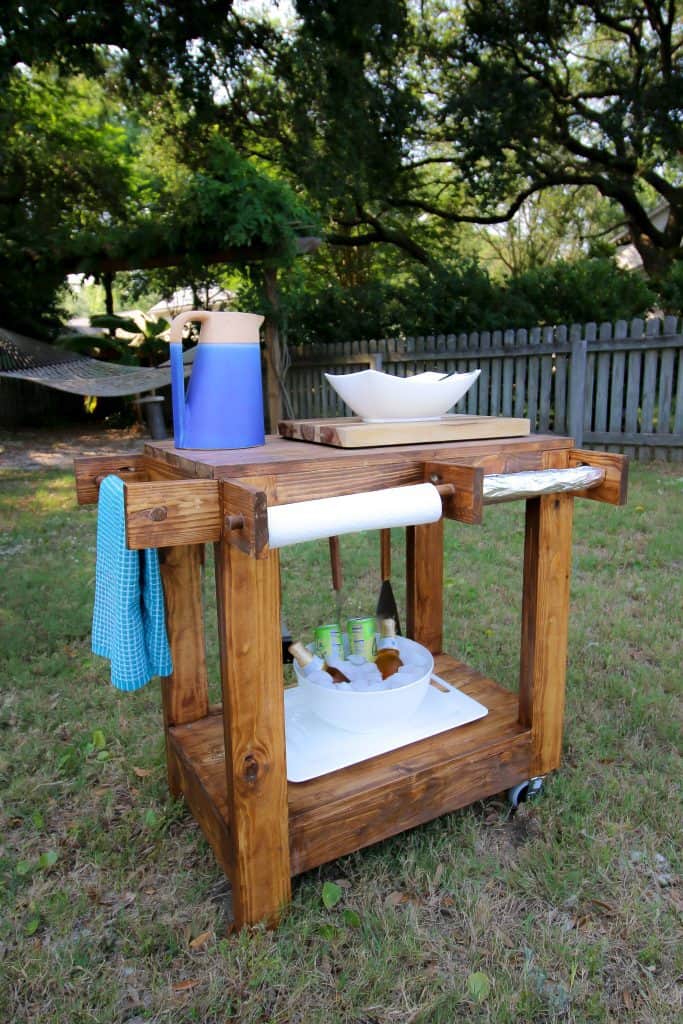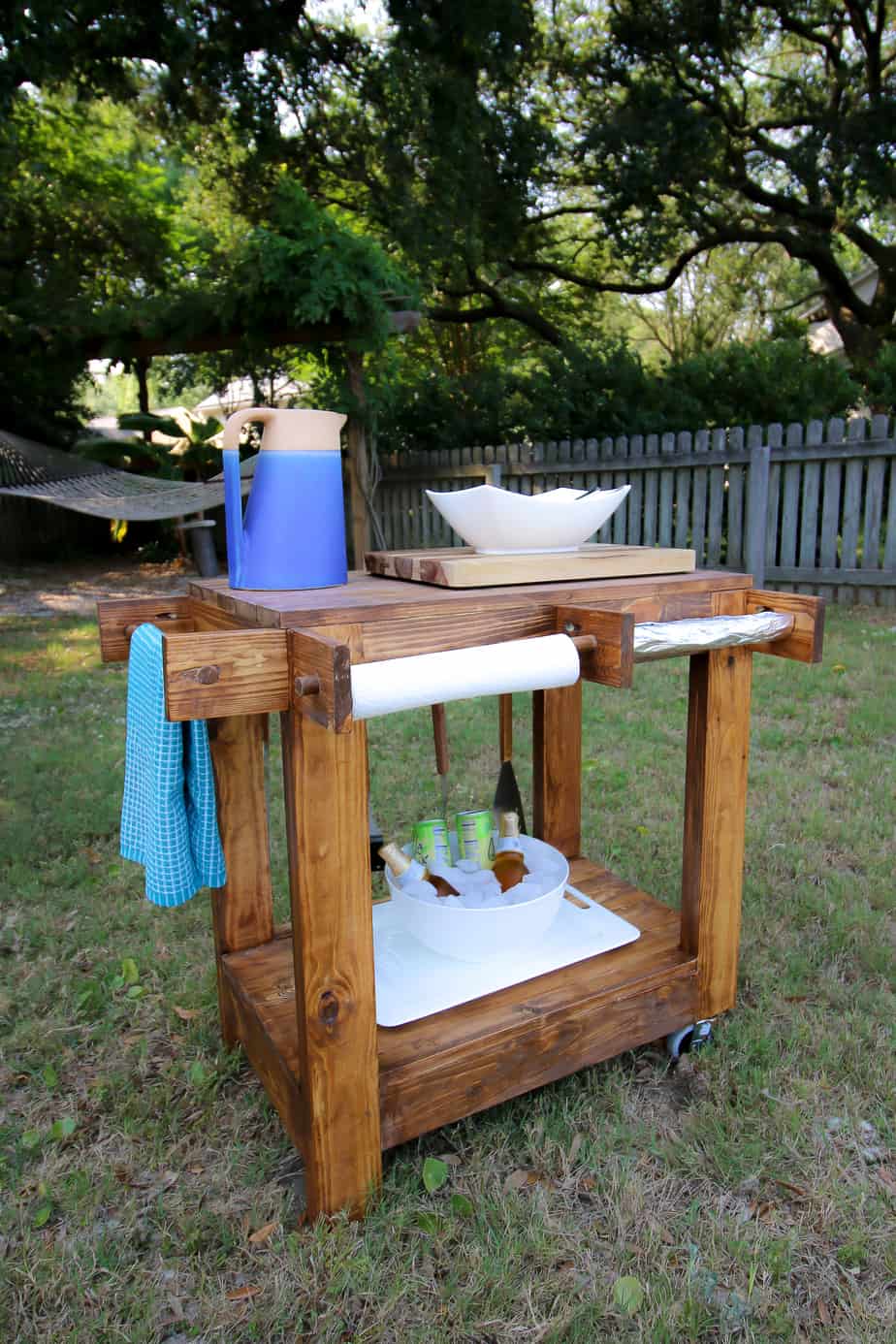 I love how this grill table turned out and can't wait to really put it to use.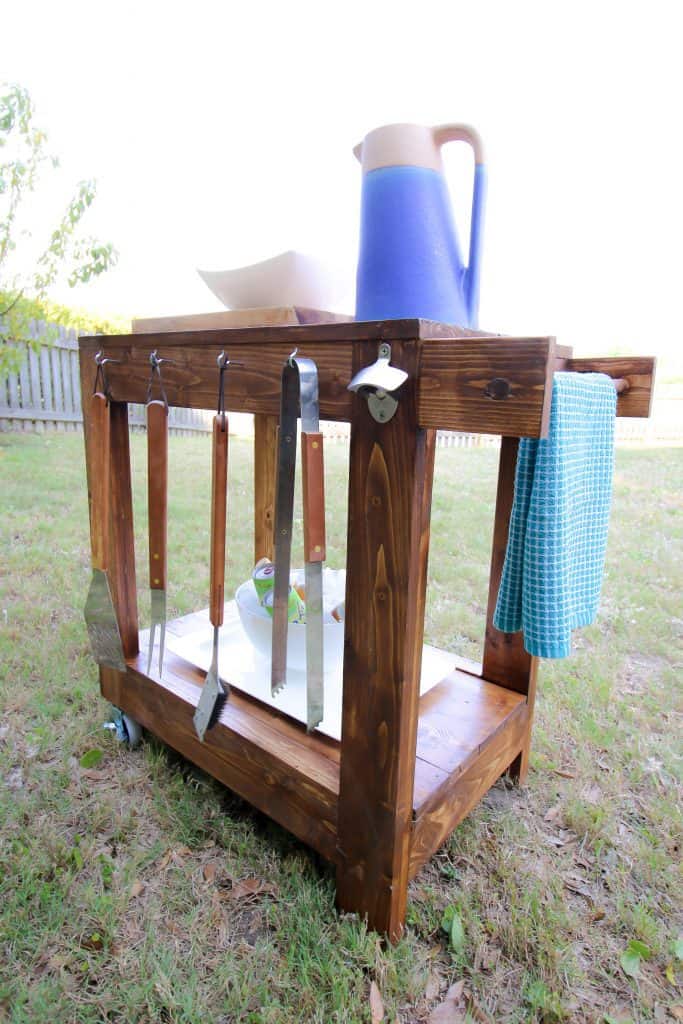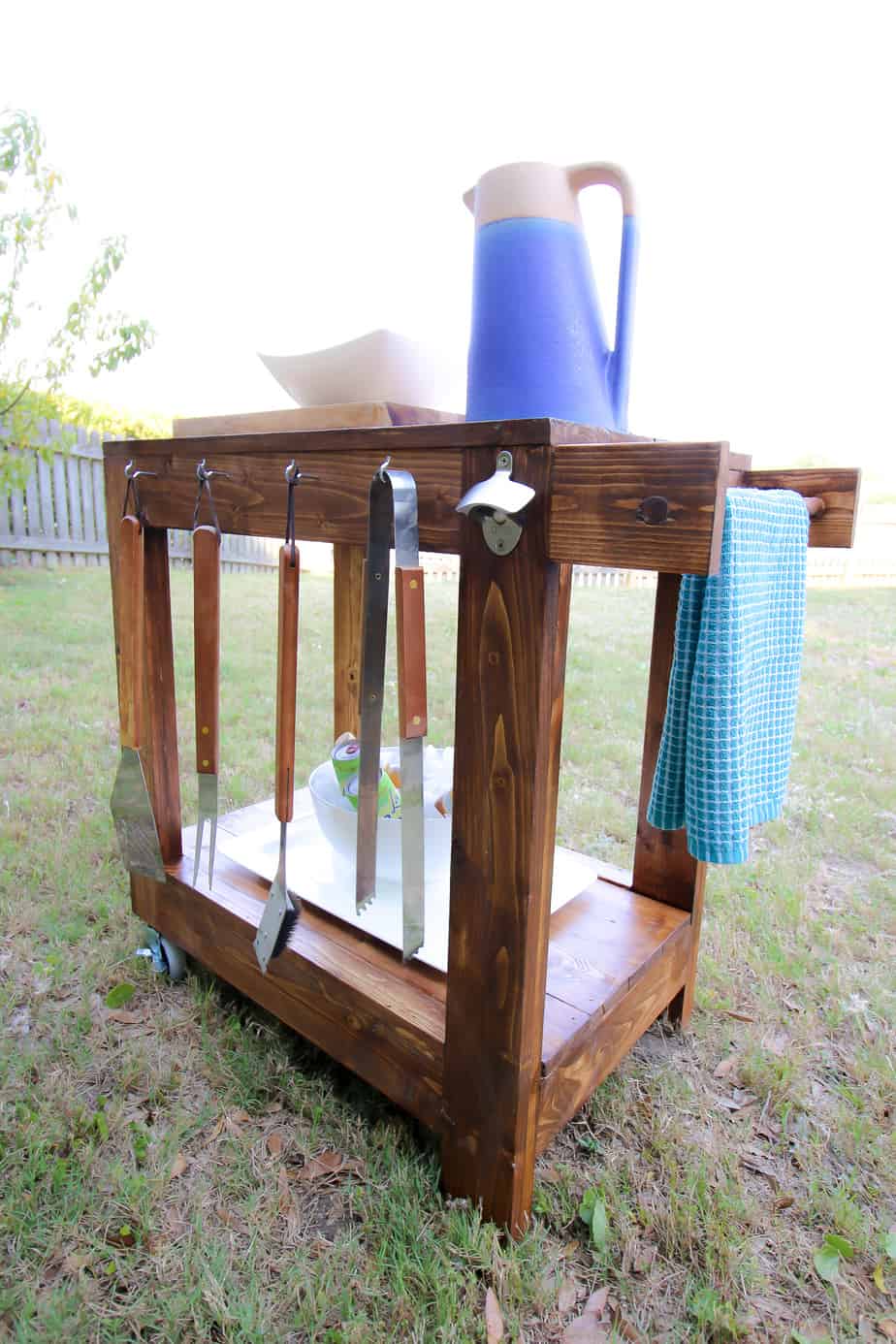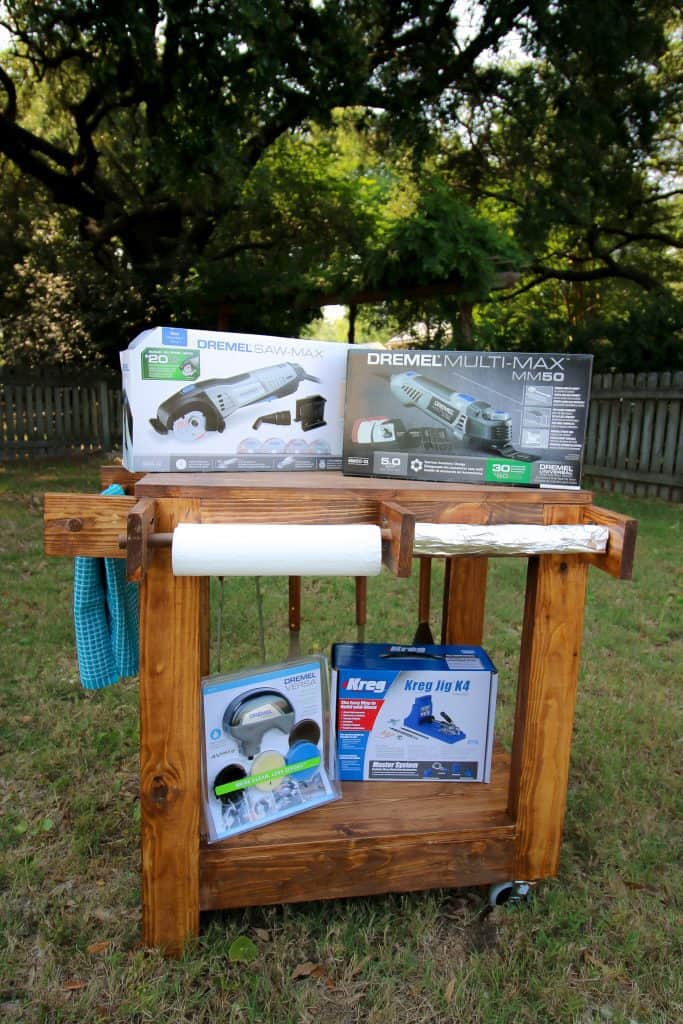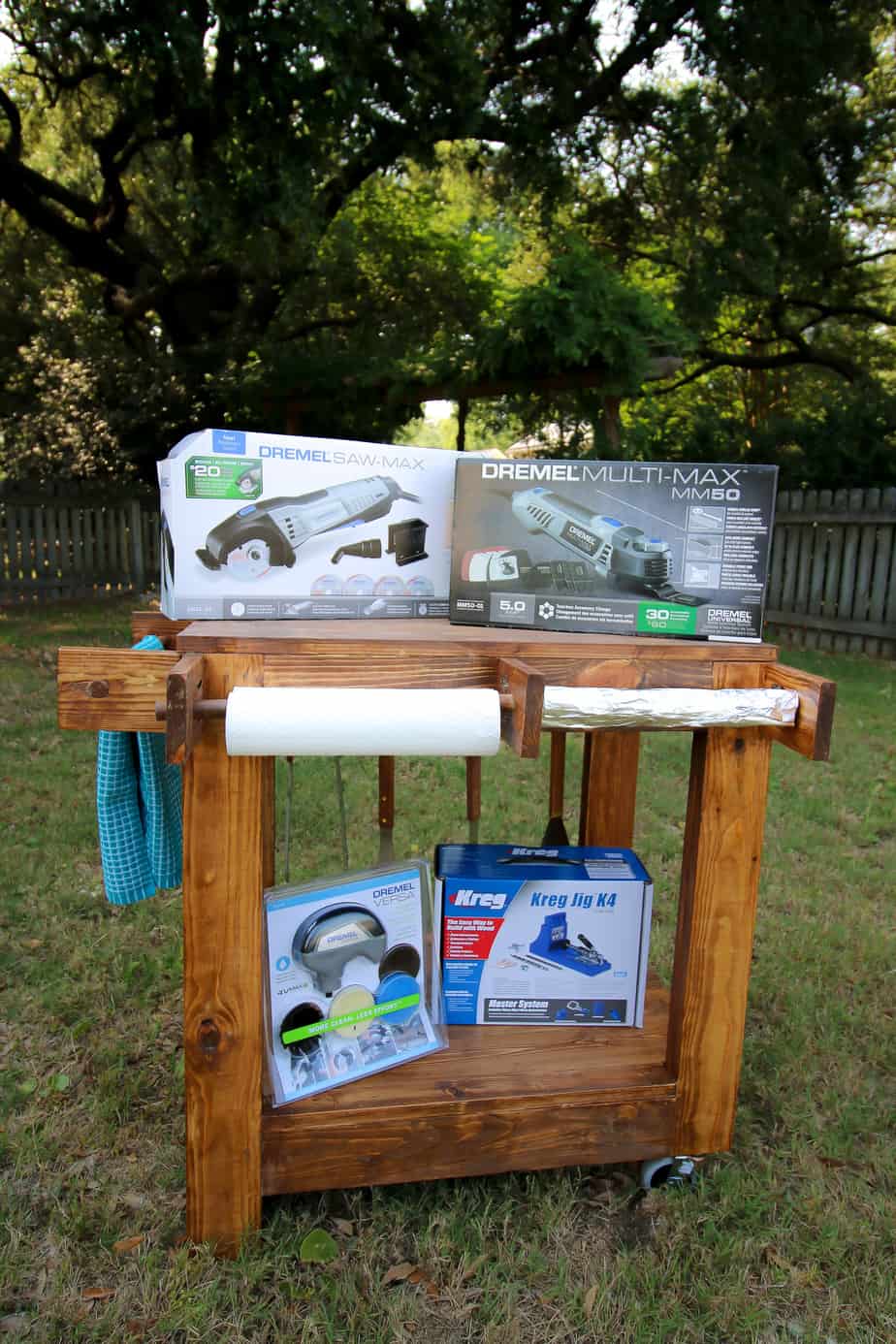 Any questions about how to build a rolling grill cart?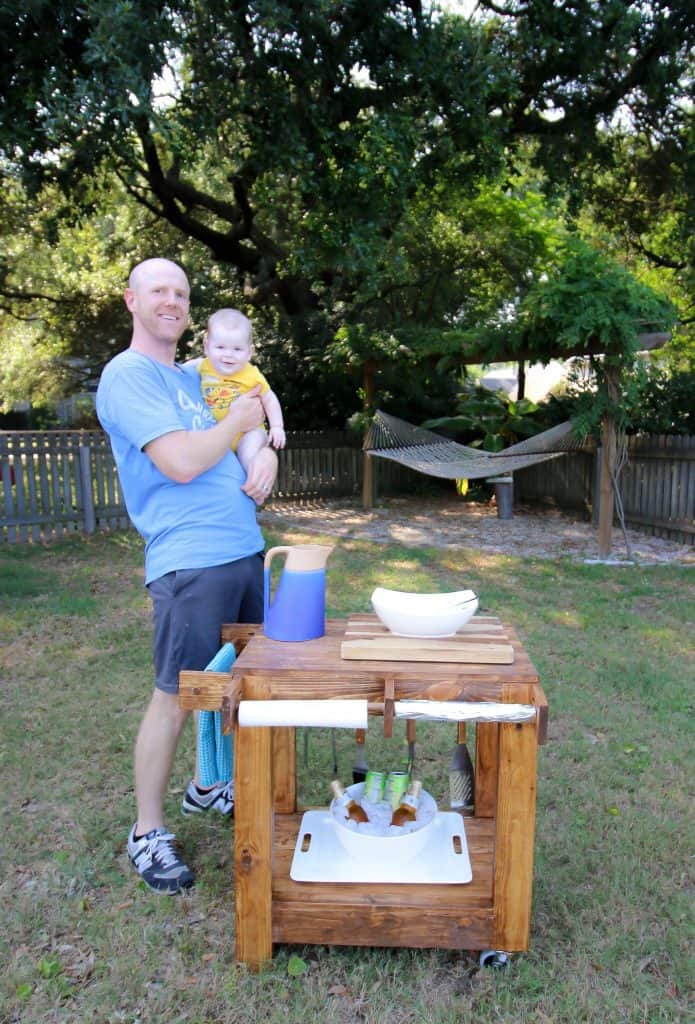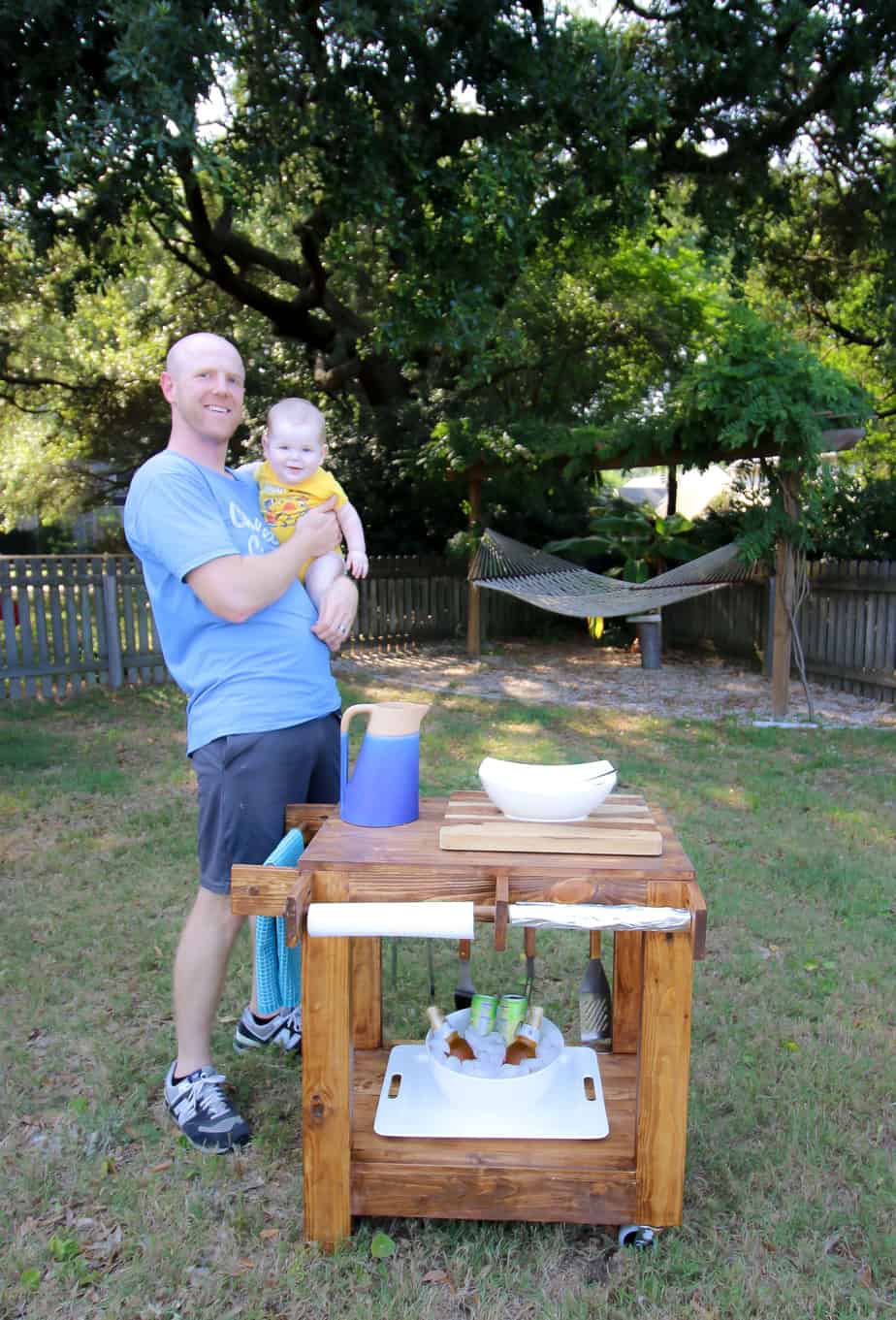 This post was sponsored by Dremel and Kreg Tool's BuildSomething.com. All opinions are our own and our opinion is that we love working with Dremel and Kreg products. Thanks for supporting the brands that make Charleston Crafted possible!