Shopping for a wood stain for your next project? Here are the best Minwax Wood Stains by color!
Building a woodworking project is satisfying, but the build isn't the end of it.
Unless you use a high end hardwood (in which case, go you, get some walrus oil, and let the grain shine), you will want to paint or stain your wood for a finished look.
Picking a stain color is a big commitment! It's not something that is super easy to change down the road.
So, we have made it our mission to sample and test a TON of wood stains to make it as easy as possible for you to pick the right stain color the first time.
Is Minwax a good stain?
Minwax is a great quality wood stain. There are a few different lines of stain and many Minwax stain colors, which might be the perfect solution for your next woodworking project.
Where do you buy Minwax wood stain?
Minwax products are generally available at Lowe's Home Improvement. You can also buy them on Amazon and at Walmart and Ace Hardware.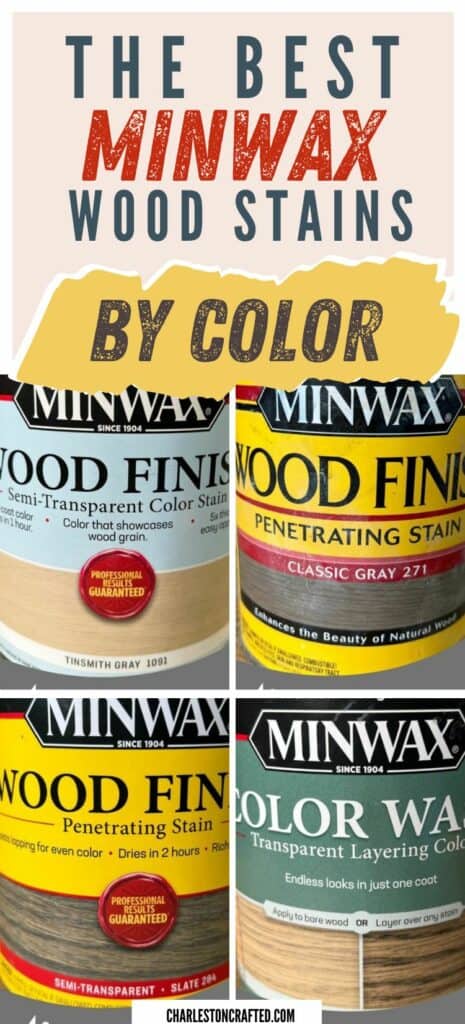 The best Minwax Wood Stains
Here are my personal favorite Minwax stains in each color category.
The best gray Minwax wood stain
Gray wood stains are great for a rustic, coastal, or farmhouse vibe.
I love Minwax Slate for a medium toned gray stain color. It adds a good amount of color and warmth to the wood.
I like that the gray color is not too blue, or even purple, which many gray stains tend to skew. Instead it feels like it could be a natural, if gray, wood color.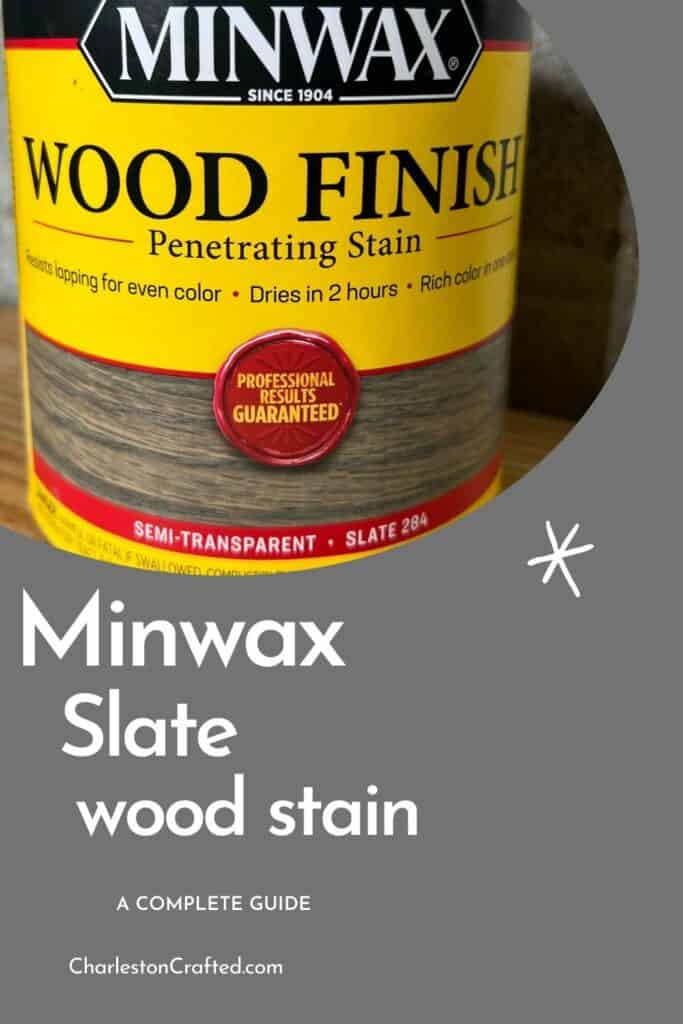 Click here for my complete Slate review.
For a lighter gray, I suggest Tinsmith Gray. This color is almost a whitewash, but with just enough color to it to keep it looking gray.
It's a great option for a fuller coverage light gray wood stain.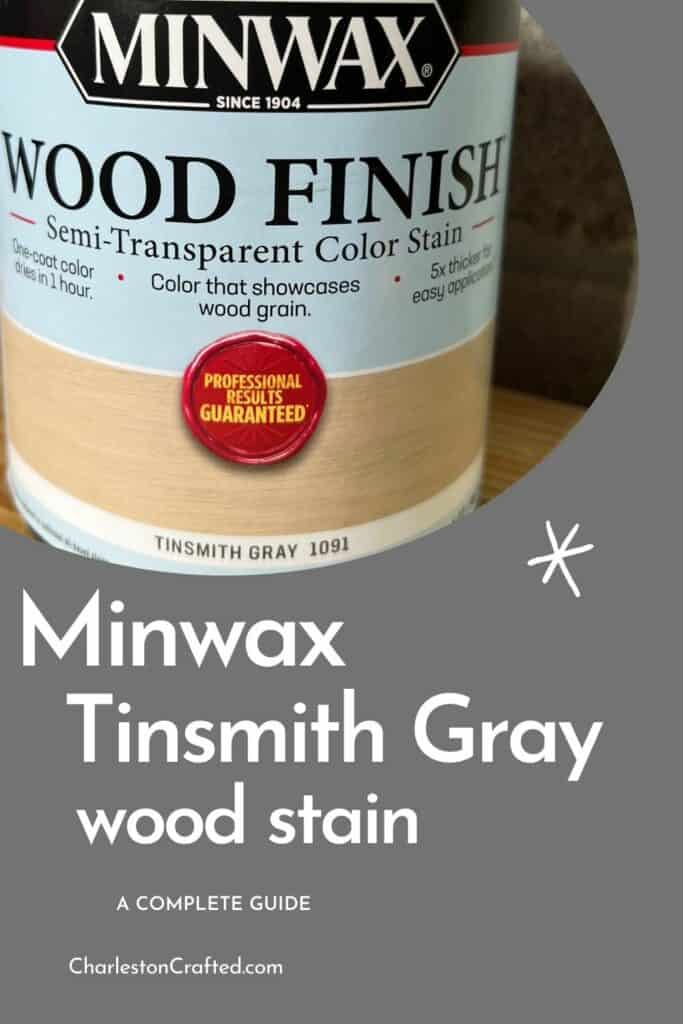 Click here for my Tinsmith Gray review.
The best "natural" Minwax wood stain
By natural, I mean natural wood look. These stains enhance the grain without overwhelming it with color.
I love Minwax Weathered Oak for a natural look. It adds just a touch of warmth and color to wood, while still really letting the underlying grain shine through.
This is a great option, especially for a higher quality of wood that you don't want to overpower.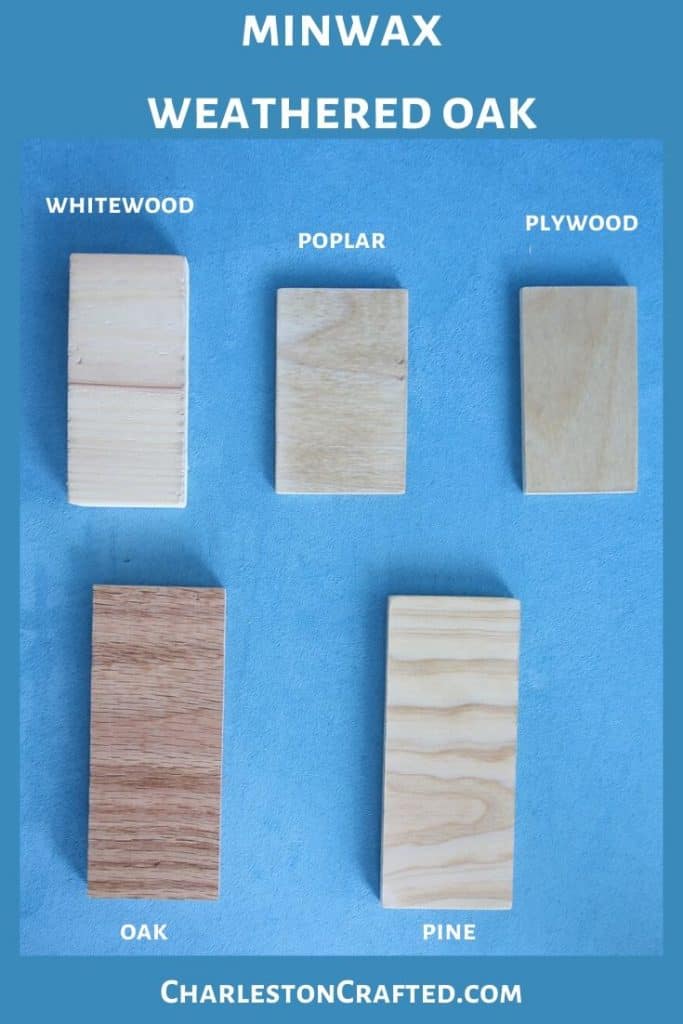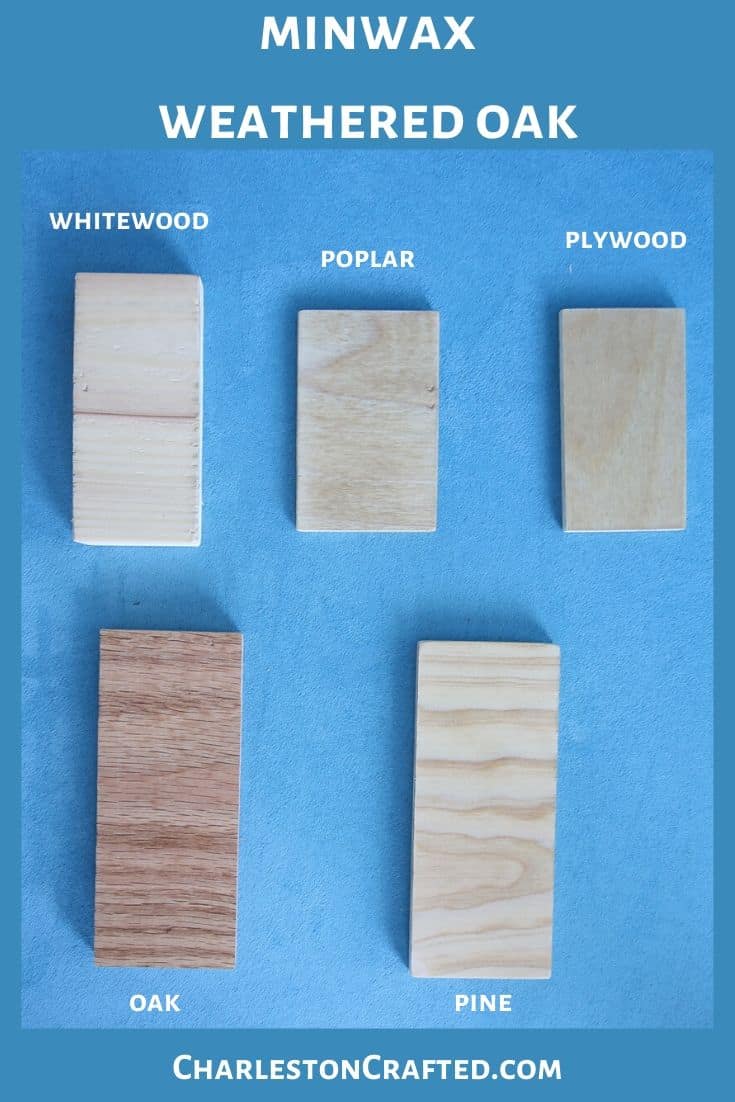 Click here for our complete Weathered Oak review.
The best brown Minwax wood stain
Brown wood stains are a classic and great way to give cheaper wood a rich look.
For a very dark brown wood stain, I love Minwax Dark Walnut. This is a deep chocolate brown with no red undertones. It really is gorgeous!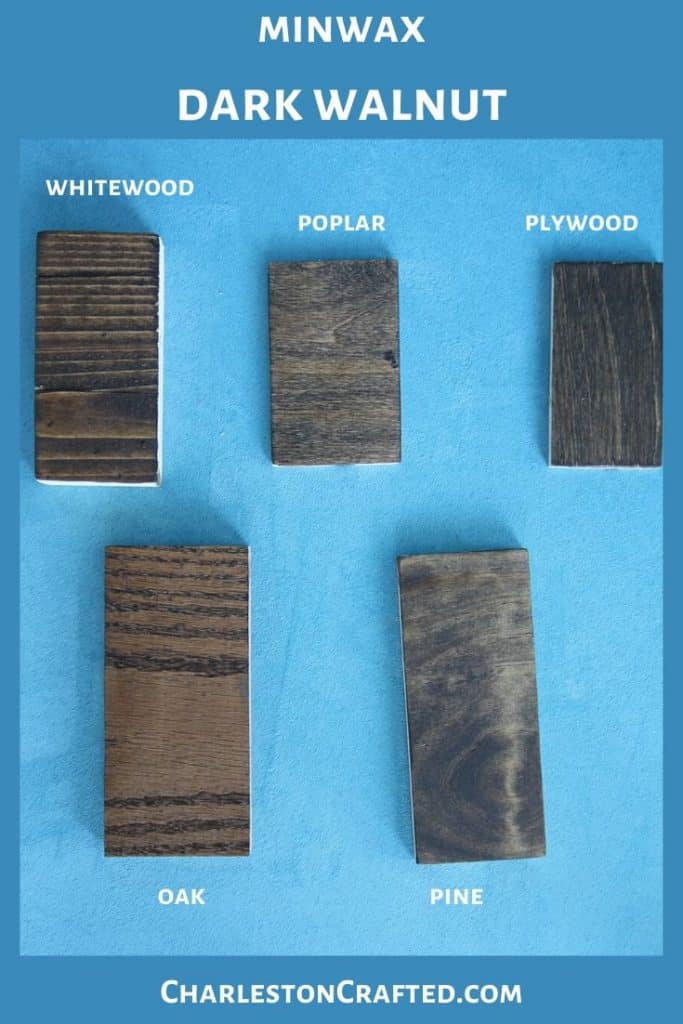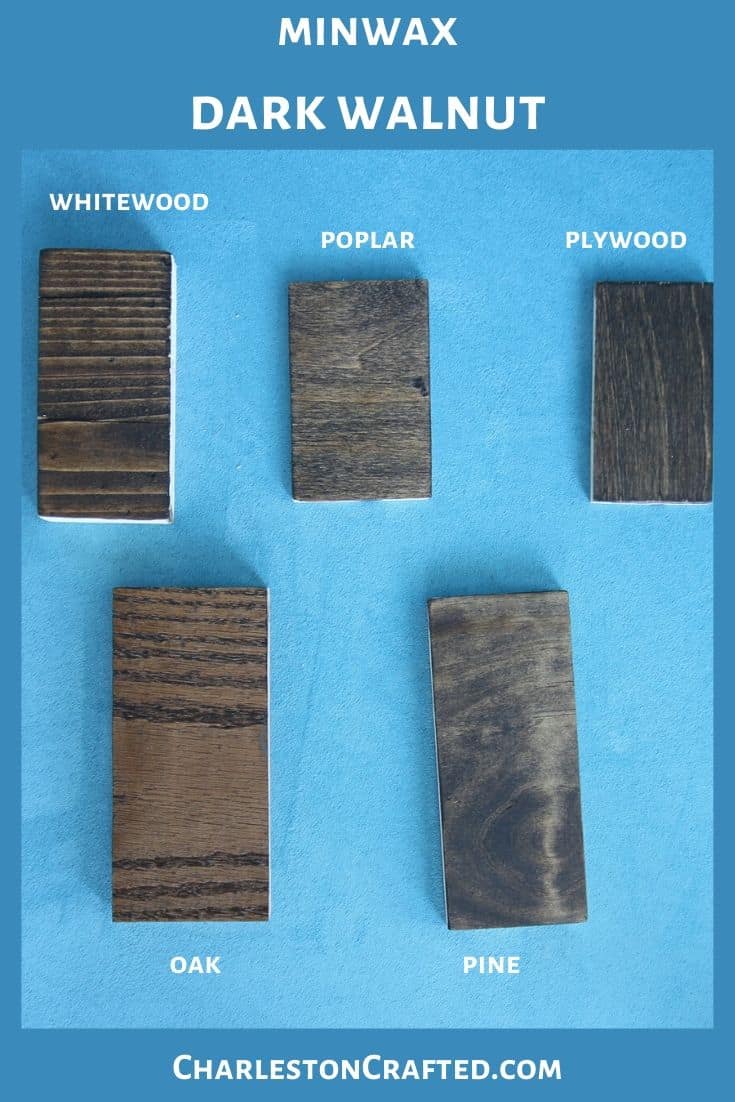 Click here for my complete review of Minwax Dark Walnut
The best white Minwax wood stain
I personally love a white stain on wood projects for a light and bright feel.
Minwax Simply White is a great option for a white wood stain. I like this option because it lightens the wood without covering it too much. It gives it more of an airy feel while still looking like wood.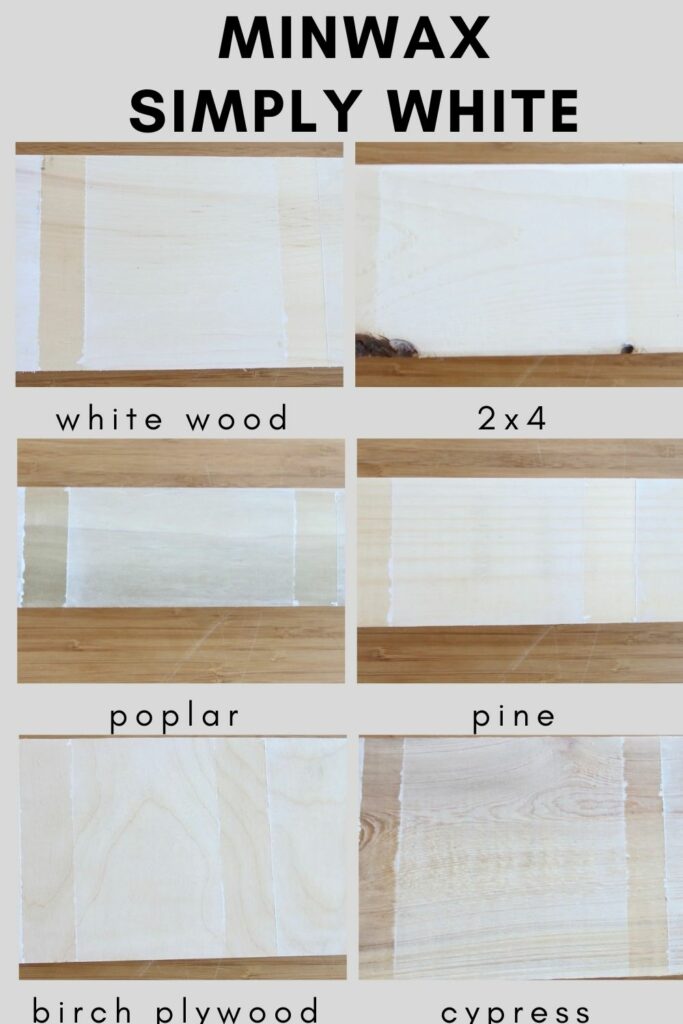 Rad my complete simply white review here.
The best black Minwax wood stain
Black wood stains are a great way to give a piece a more modern look.
Minwax True Black is is a seriously BLACK wood stain. It has pretty much 100% coverage and allows none of the natural wood to shine through.
Even though this stain is completely opaque, it lets the texture of the wood grain show through.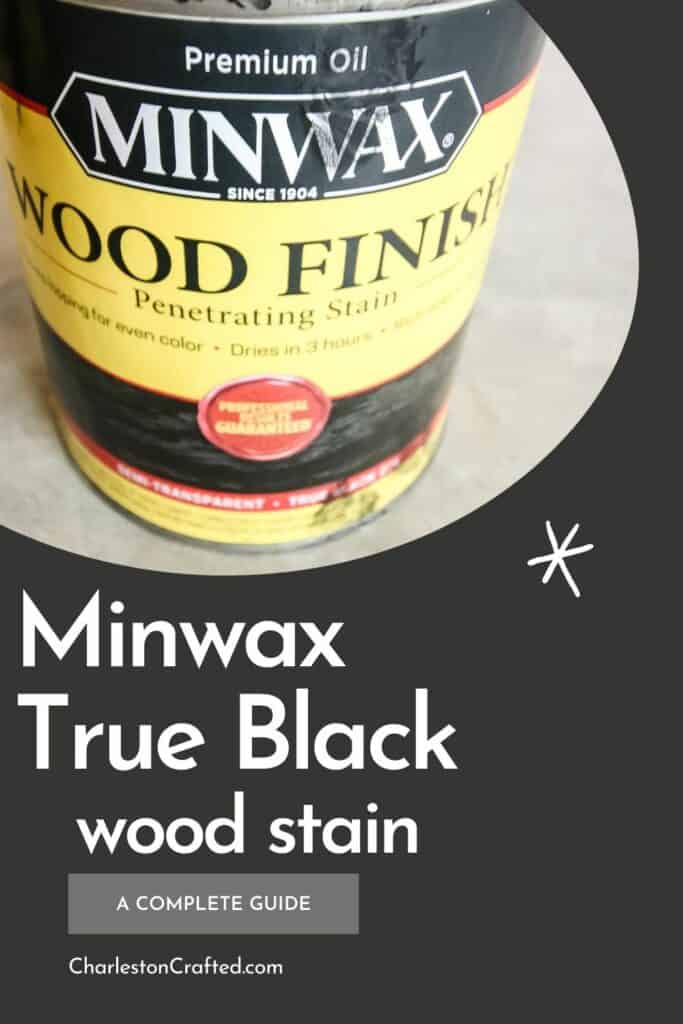 Click here to read my full review of Minwax True Black.
Any more questions about Minwax wood stains?!