Considering adding a gray wood stain to your wood project? Check out Minwax Slate – our full review & how it looks on 6 types of wood!
Gray wood stain is a cool option for your DIY woodworking projects.
Gray wood can look beachy, rustic, or modern. It's a fun color to play around with.
I was really excited to test out my favorite 8 gray wood stain colors on 6 types of wood so you can see exactly how they each look!
Minwax Slate
Minwax is a brand commonly carried at Lowes. Click here to buy Minwax Slate at Lowes.
Minwax Slate was a color that really surprised me. Based off the name slate, I expected it to be a dark gray color.
However, it turned out to be a light, warm toned gray with a lot of brown undertones.
Honestly, Slate didn't take well to most of my wood samples. It wasn't my favorite gray that I sampled!
Here is how Minwax Slate looked on each of six wood types!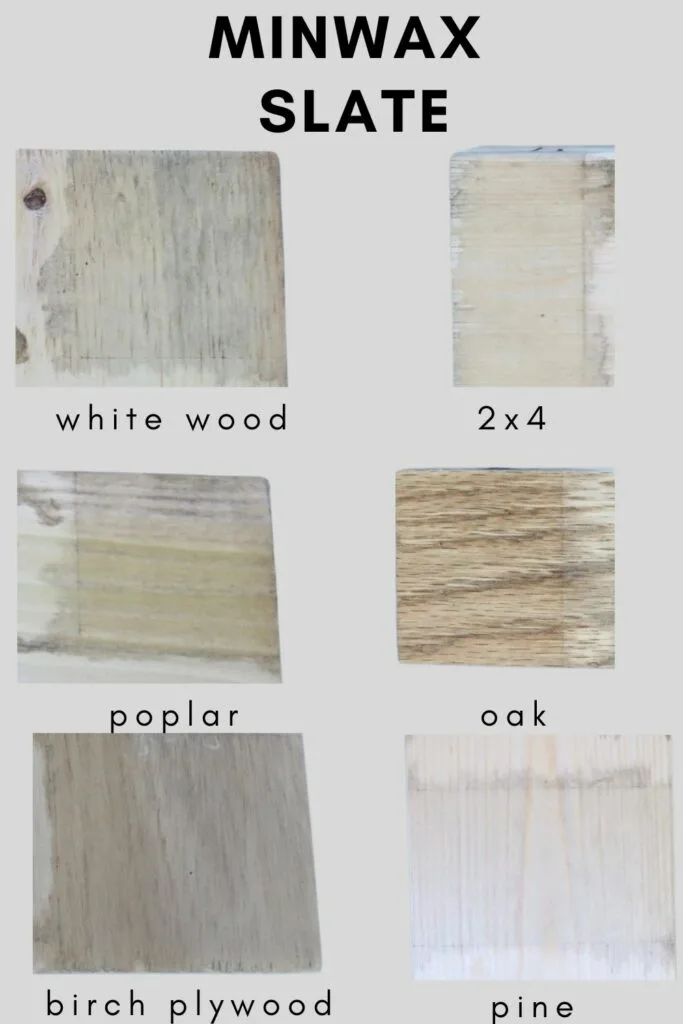 How does Minwax Slate stain look on oak?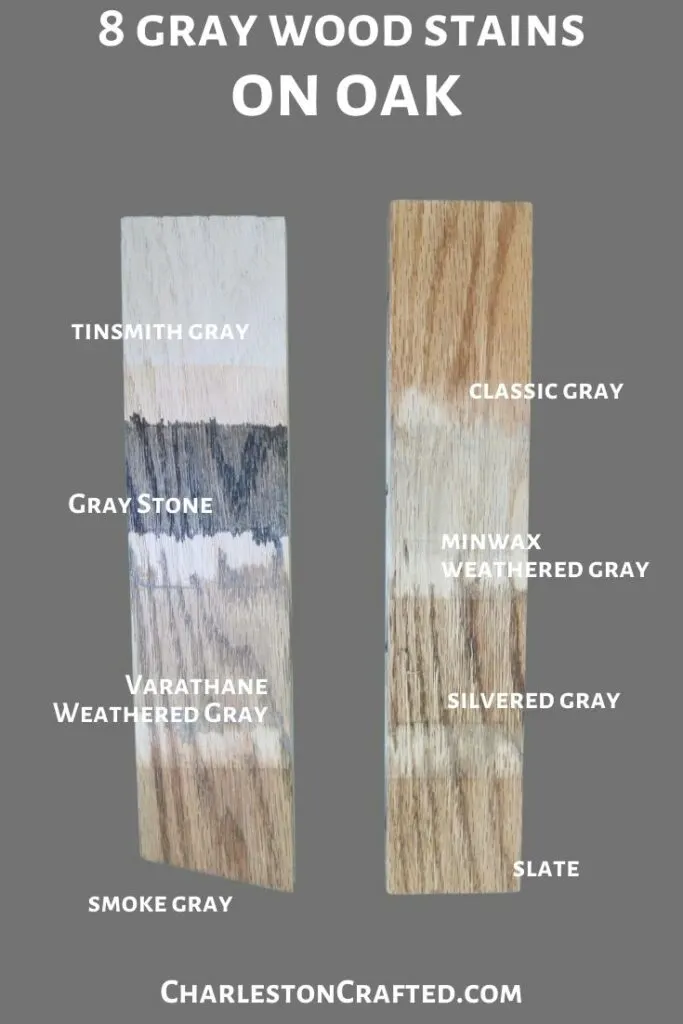 Oak is a really beautiful wood with natural red undertones.
Slate did a nice job of making the wood look slightly darker and warmer. The gray tones actually played nicely to play down the red undertones of the wood! This is a great combo!
How does Minwax Slate stain look on pine?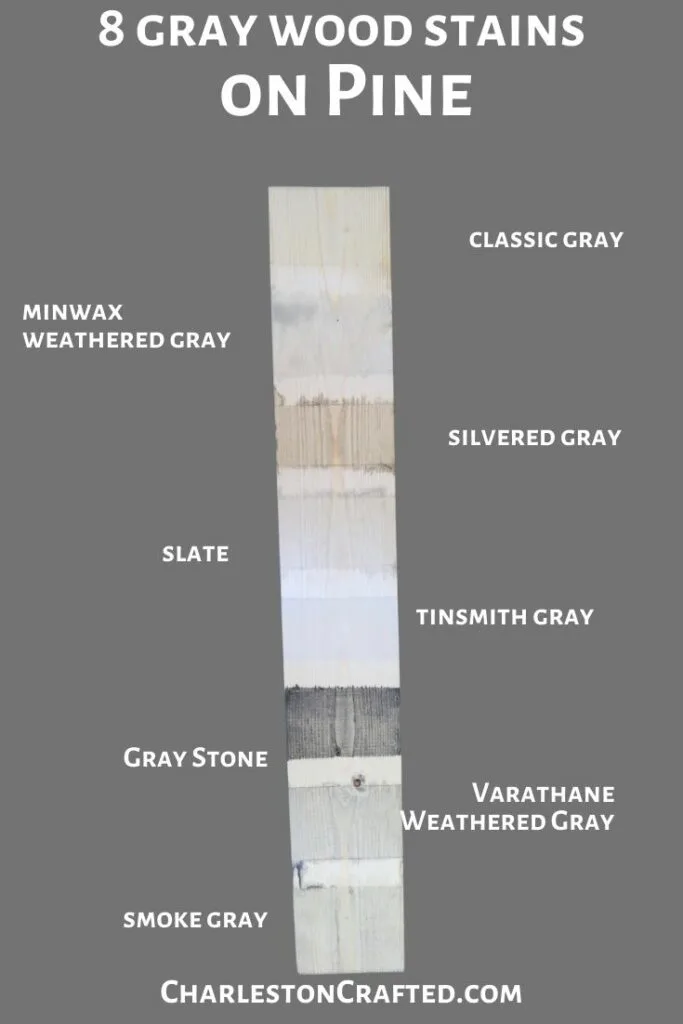 Pine wood has natural yellow tones with some slightly darker graining.
Slate added a light, warm brown-gray tone to the pine. It absorbed differently in the different grains of the wood, so the finish isn't very uniform.
How does Minwax Slate stain look on poplar?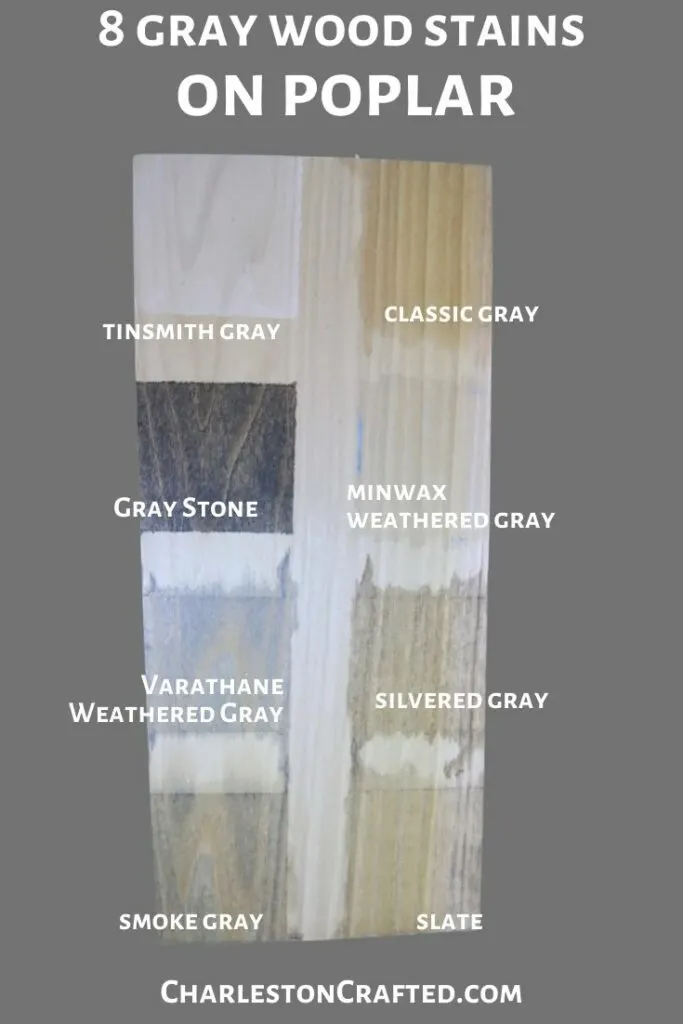 Poplar has natural green and some purple undertones. Poplar has little almost dashes it it's wood grain which gives it the look of a lot of texture.
I don't love the green undertones of the wood mixing with this stain. It turns a kind of unappetizing color.
How does Minwax Slate stain look on plywood?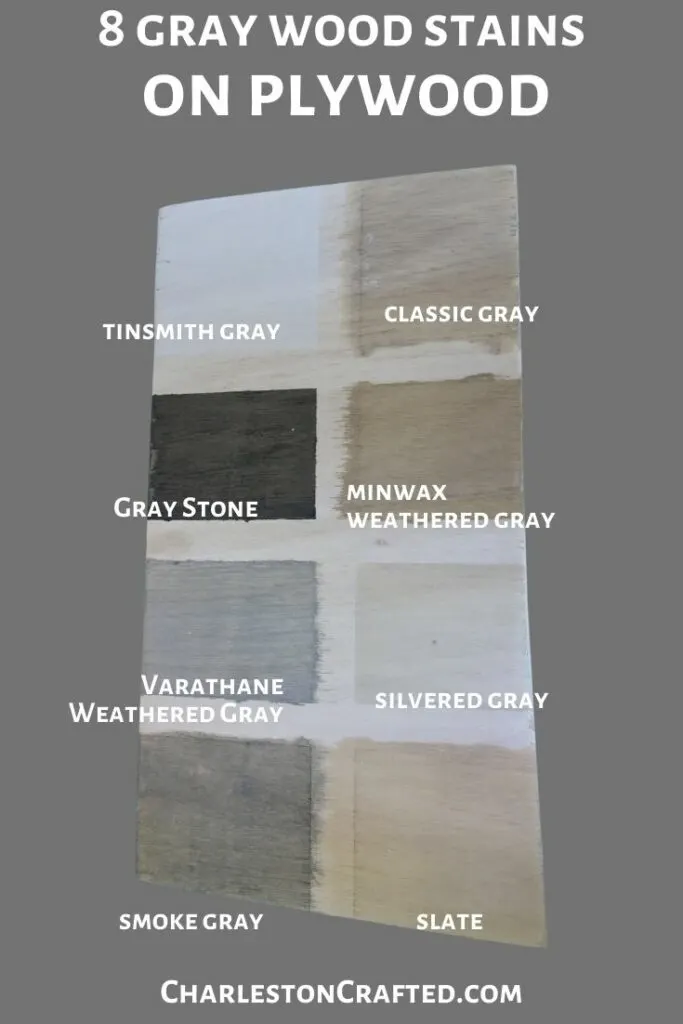 Birch plywood is very light, almost white, with very light tan grain lines. It has beautiful flowing grain lines.
Plywood usually absorbs stain more than other woods. I love the warm brown color that slate turned the plywood! This is a real winning combination!
How does Minwax Slate stain look on a 2×4?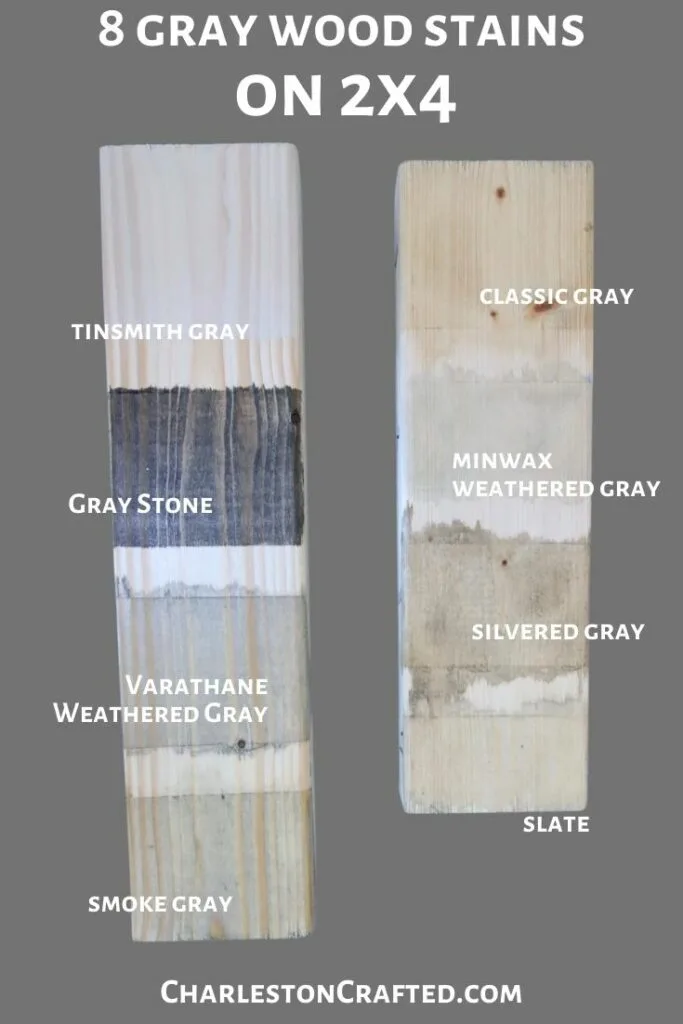 2x4s are usually very light wood with darker knots and holes.
You wouldn't normally stain 2x4s, and the slate really didn't take much at all. Not my favorite combo!
How does Minwax Slate stain look on white wood?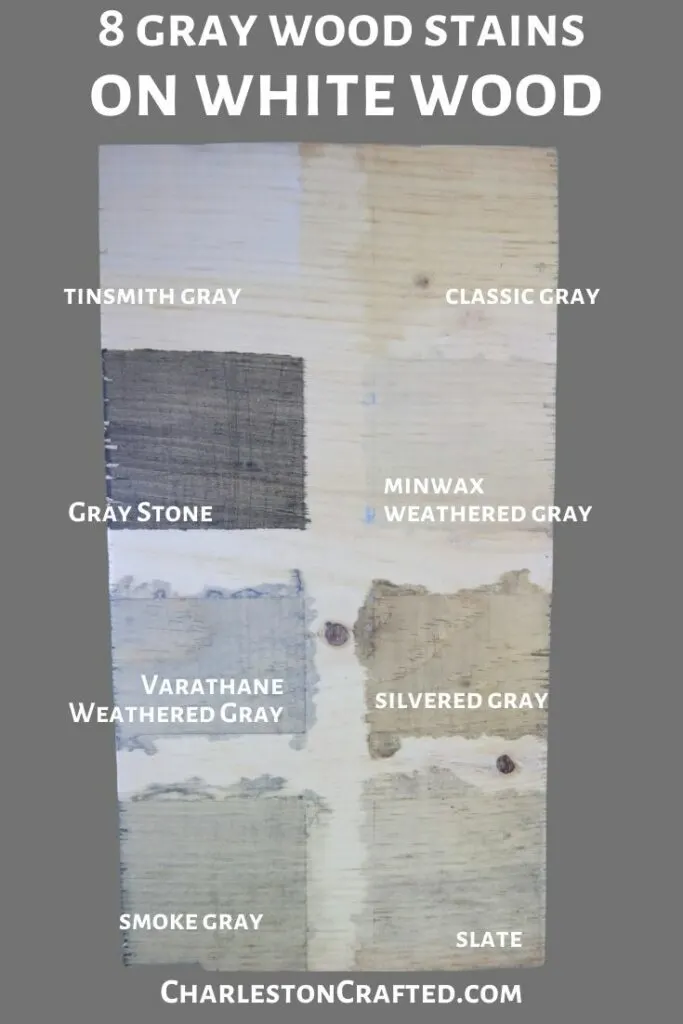 Whitewood is a soft wood that can be very uneven in color and how it absorbs stain.
I think it looks pretty uneven and splotchy on my sample, and for that reason prefer lighter stains with this wood.