Considering staining a project with Weathered Oak? Did you know that stains looks different on every wood species? That should be a big factor before you buy the wood stain or wood.
Here is everything you need to know about it, before making the purchase.
Weathered Oak wood stain by Minwax
Weathered Oak is a premium wood stain by Minwax. It is an oil based wood finish. You can use it on hardwood floors or wood furniture or DIY projects.
It is gray in color with warm undertones.
In our experience, this stain goes on really lightly and doesn't add much color to your wood surface. It does not cover up the natural wood grain at all and just kind of tones down any natural coloring to the wood.
You can find this stain on Amazon or at your local hardware store. A can of stain lasts a long time, so it can be used for several projects.
In general, it is always a good idea to do a test stain on a piece of wood to verify desired color.
We tested this stain on five types of wood to see how it looks – whitewood, poplar, plywood, pine, and oak.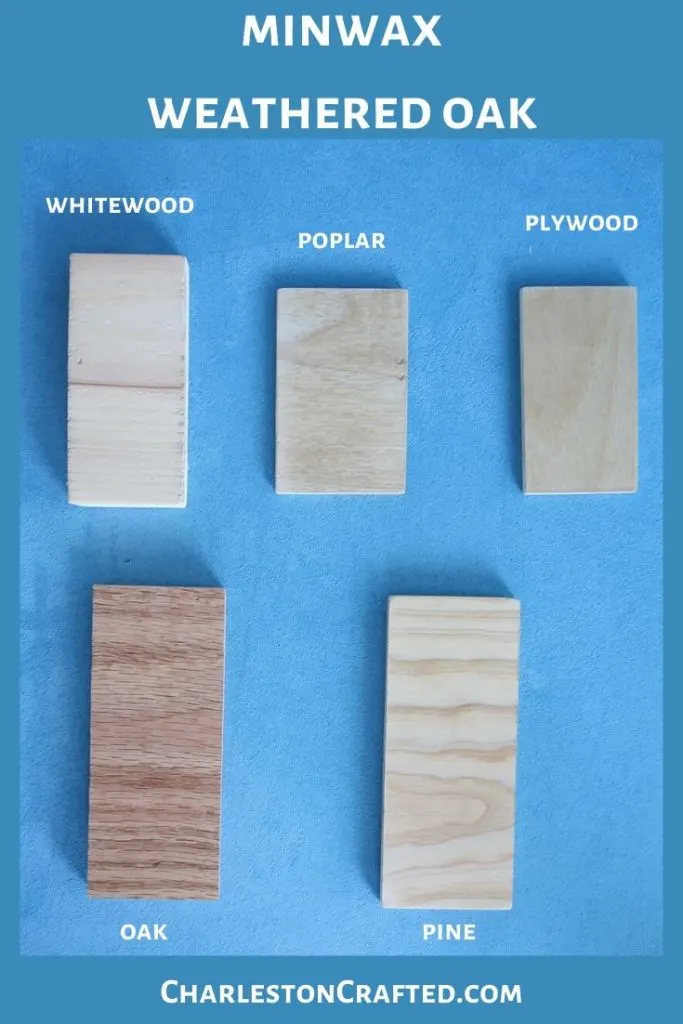 How does Weathered Oak look on pine?
Pine is a very light colored wood with a lot of wood grain to it. This stain color enhances the natural wood grain and a little bit of the gray color settles in along the lines of the grain.
In general, this will tone down any natural yellow undertones that the pine boards have, but that's about it.
How does Weathered Oak look on plywood?
The weathered oak stain gives the plywood a slightly grayer look. It almost looks aged or weathered. Hence the name, I guess! Beware that it draws attention to small flaws on the surface of the plywood.
How does Weathered Oak look on poplar?
Poplar has natural green undertones to it. This warm gray mixes with that and I don't exactly love the mixed color results. It's not my favorite.
How does Weathered Oak look on whitewood?
I actually like this stain on whitewood. White wood has a lot of almost stripe-like grain variation to it. I think that the weathered oak stain does a good job of toning down that variation and letting only the darker bits of grain shine through.
How does Weathered Oak look on oak?
Oak is a gorgeous hardwood with beautiful grain. I don't like to cover it up with thick or foggy stains. Since this stain is so light and transparent, it's actually great for oak!
Oak has natural reddish undertones, so this warm gray stain is a great option if you want to tone down the natural redness of the wood.
Be sure to check out all of the best wood stains on oak!
Projects using Weathered Oak
Want to see Weathered Oak in action? Here are some projects featuring this color:
We love how Weathered Oak looks and think that it is a great option if you are building furniture or DIY projects for your home. Try to pair this together with similar colors and tones in your home.
Click here to shop Weathered Oak on Amazon!
Want to check out more stain colors? We tested 10 types of stain on 5 types of wood – check out the whole project!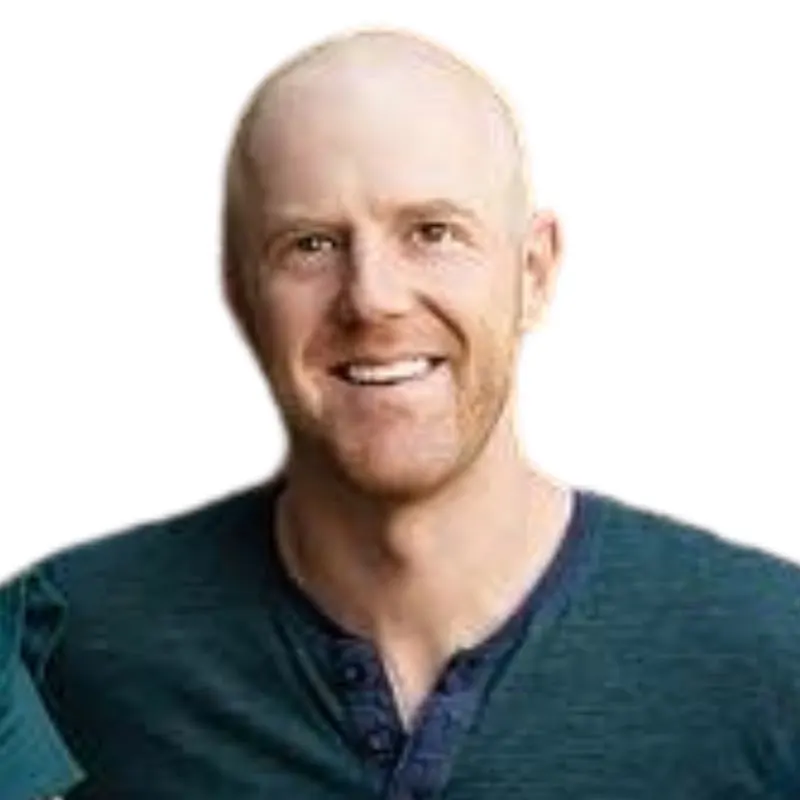 Hey there, I'm Sean, the woodworking enthusiast and builder behind CharlestonCrafted.com! Since 2012, I've been sharing the magic of turning raw materials into beautiful creations. I love teaching others the art and satisfaction of woodworking and DIY. I try to inspire fellow crafters to make something extraordinary out of nothing at all.