Want to add a touch of greenery to your Christmas tree this year? You won't believe how easy it is to make DIY moss ball ornaments for your tree!
One of the most iconically Charleston things is Spanish moss dripping from the branches of an old oak tree. It is soft and romantic and a year-round symbol of our city.
It inspired the DIY Spanish moss wreath that I made a few Christmases ago and this moss Christmas tree.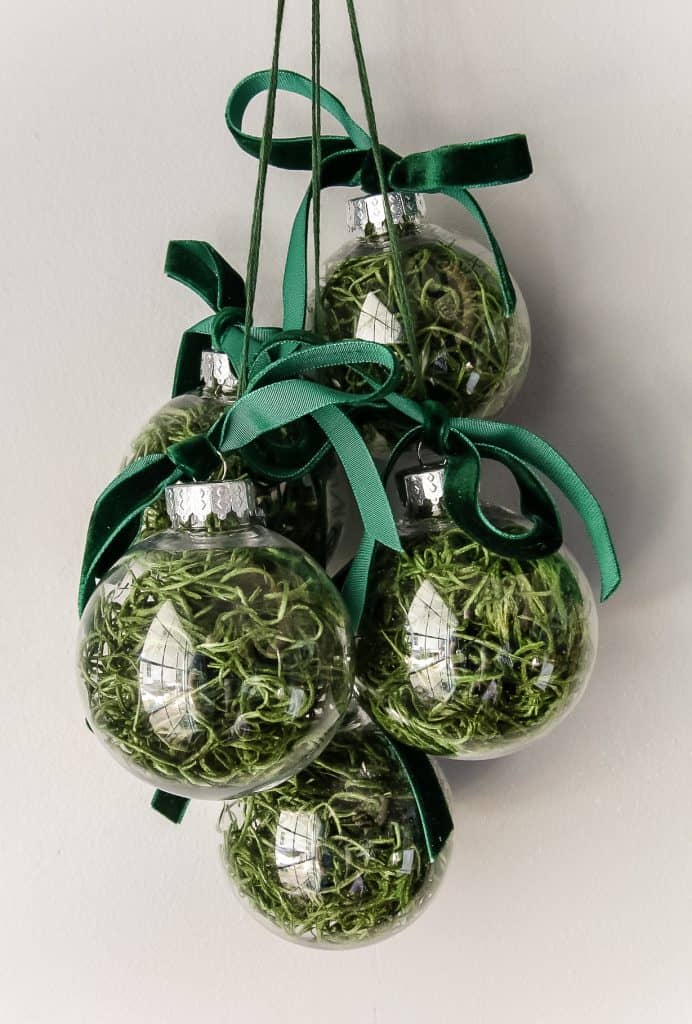 Moss ornaments can fit with a lot of different Christmas tree decorating themes. Rustic, Coastal, Natural – you really can't go wrong!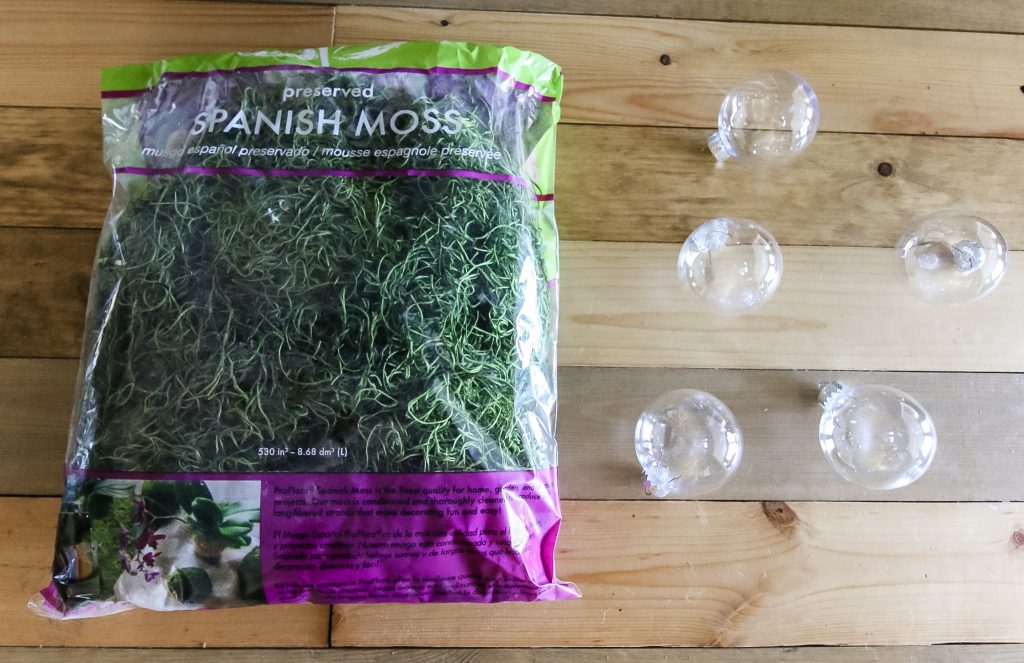 I actually purchased a large bag of Spanish moss to use in the pot wall that we installed in our eat in kitchen. I had quite a bit left over so I decided to use it to make some Christmas ornaments!
What kind of ornaments do you use as the base?
The easiest way to DIY any kind of ball ornament is to use fillable ball ornaments. You can buy these in glass or plastic. They sell them pretty much everywhere this time of year – craft stores, Walmart, Target, the Dollar Tree, and of course, Amazon.
I love fillable ornaments so much that I wrote a big blog post with tons of ideas for decorating them!
Love Christmas? Click here to download FREE printable funny Christmas gift tags!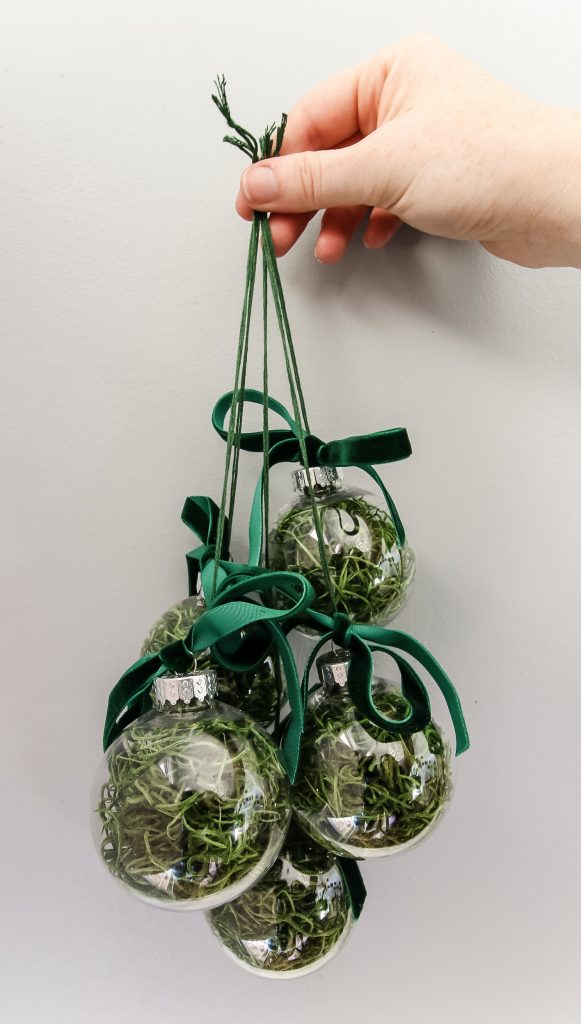 These moss ball ornaments were super easy to make – seriously, they take ten seconds each. I encourage you to make a whole set! They look great on a tree but could also go in a bowl or long trough centerpiece for a beautiful effect.
Here are a TON of ideas for DIY ornaments you can make and sell!
Alternative options for making moss balls
You could also add the moss to the outside of the ornament using glue. However, I have done projects similar to this in the past and know that they are messy, moss falls off, and they get destroyed in storage in the off season.
Keeping the moss inside the ball is an easy way to make these DIY moss ornaments neat and last a long time.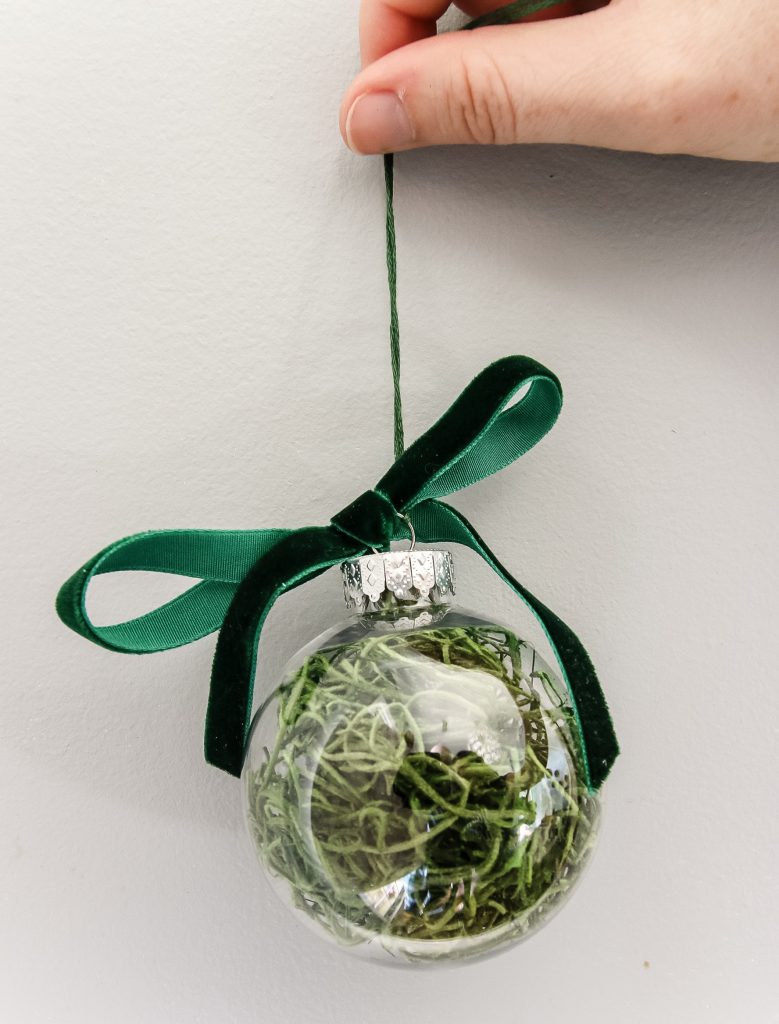 Supplies
You don't need many supplies or special tools to make these ornaments. It's pretty much just the moss and the ornament – anything else is an extra little touch to help them to coordinate with your existing decor.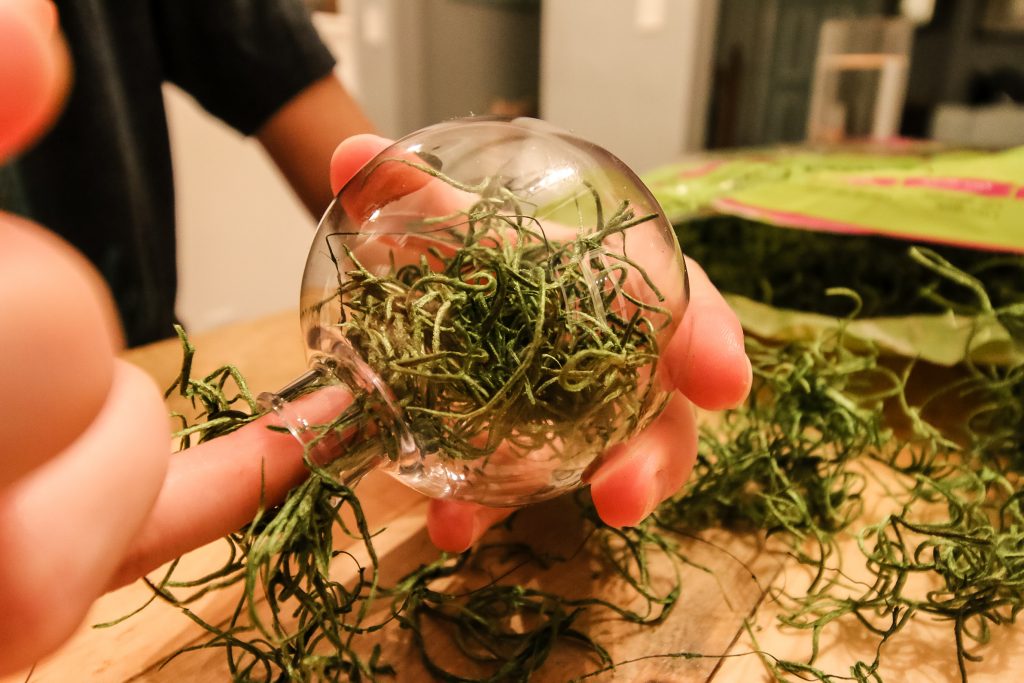 The little details
I added a velvet bow to the top of each moss ball Christmas ornament and also used embroidery floss to add a hanging loop. You could use any type of hanger that you prefer. These would also be beautiful with a big red or white bow!
I hope that you enjoy this simple DIY project for Christmas. Be sure to check out all of our Christmas DIYs!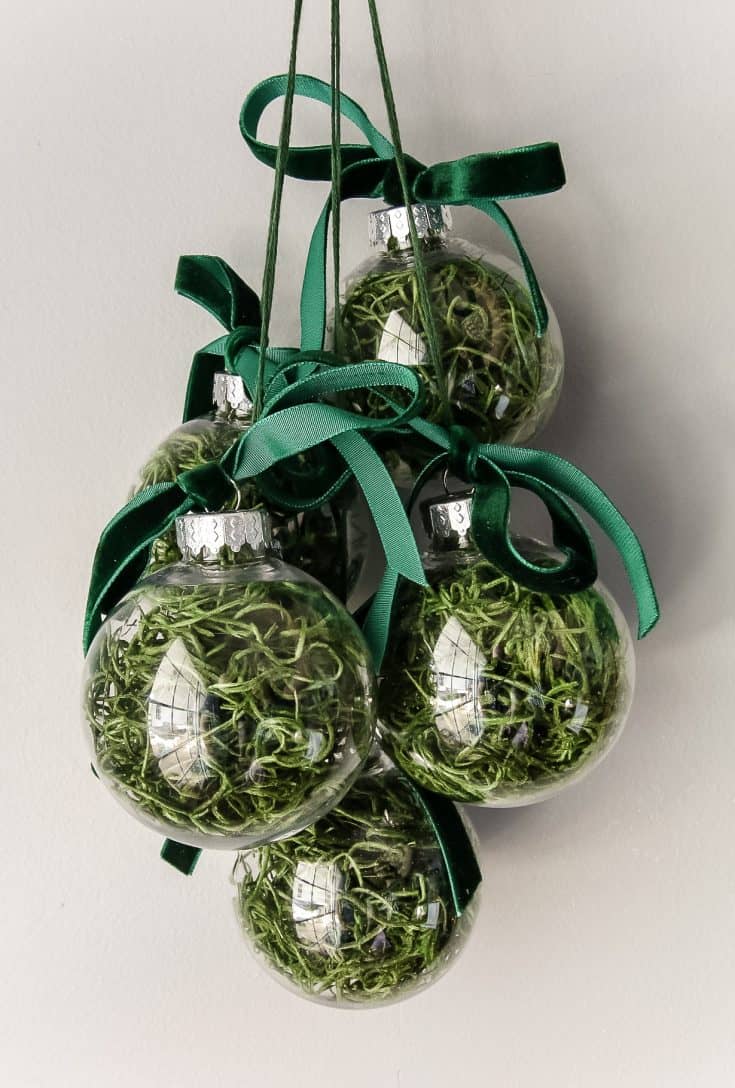 Yield:

1 ornament
How to make moss ball ornaments
Moss ball ornaments are an easy way to add a bit of greenery and a natural, Southern feel to your Christmas tree. Here is how to make them!
Materials
Fillable ornament
Ribbon
Spanish moss
String or ornament hanger
Instructions
Remove the cap from the ornament by squeezing the metal topper and lifting.
Fill with moss until you get the desired fullness.
Replace cap.
Tie a bow to the cap.
Add a string loop or ornament hanger.
Recommended Products
As an Amazon Associate and member of other affiliate programs, I earn from qualifying purchases.
Facebook | Instagram | Pinterest | Twitter | YouTube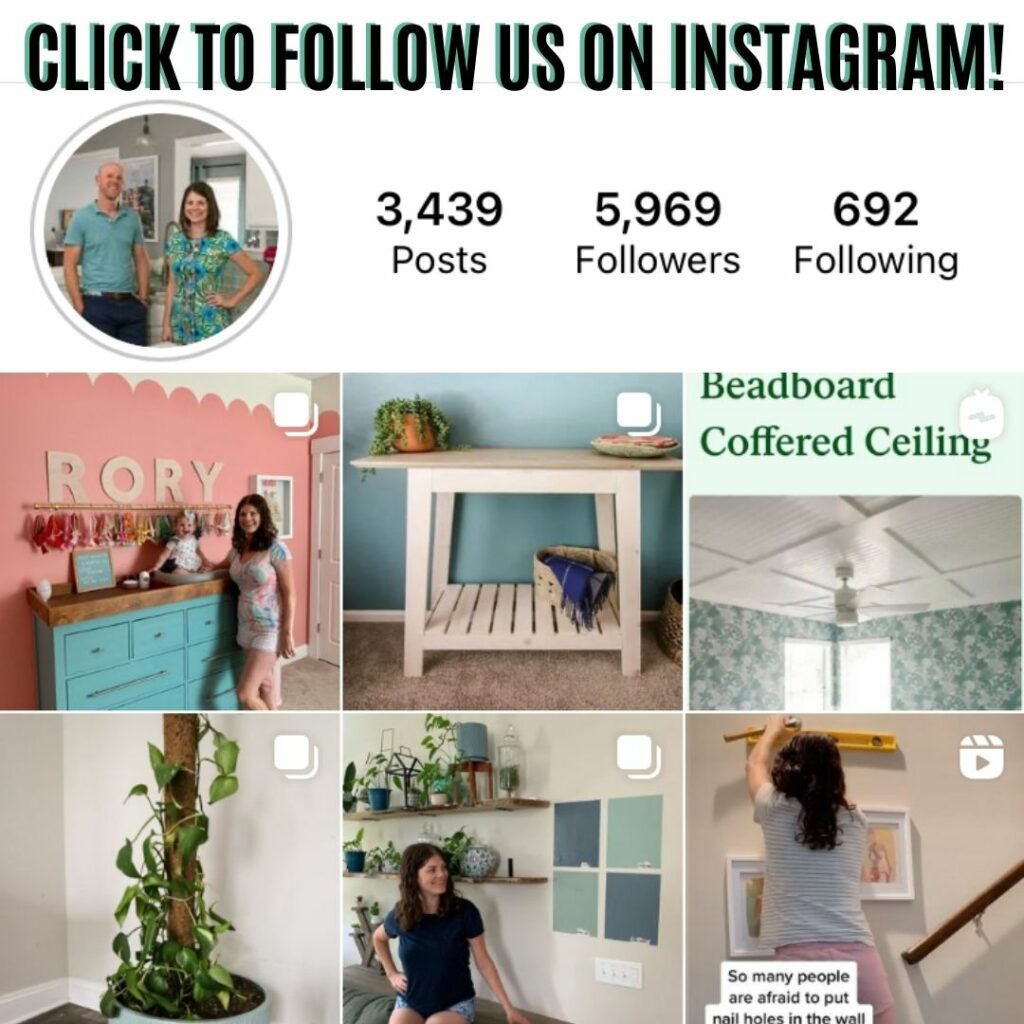 ---
Can we send you our newsletter?
Another great way to keep up with out latest projects is by joining our weekly newsletter! Get alerts of our latest projects and special peeks behind the scenes!
Follow along on Instagram
Join our online community where we share real time behind the scenes looks at our DIY projects and peeks inside our home + family!
---