Want to get crafty this Christmas? Here are a ton of plastic ball ornament decorating ideas to inspire you!
One of my favorite parts of Christmas decorating is making new ornaments each year. It's a fun tradition and a great way to mix things up on a budget.
My favorite Christmas ornaments to make start with clear Christmas ball ornaments. These ornaments come in plastic or glass versions and are inexpensive and easy to customize.
These ornaments are fantastic because there are truly so many possibilities. Like color? You can paint them! Prefer a rustic look? Add natural tones and textures.
Clear ornament balls are super versatile and a great way to decorate your tree this Christmas.
Where can I buy clear plastic ornaments to fill?
My favorite place to buy clear plastic ornaments is Michaels. They sell the glass ornaments in 8 packs and the plastic ornaments in giant 20 and 30 packs.
You can also buy them on Amazon. Amazon has clear plastic ornaments as well as clear glass ornaments for sale.
I have also seen these clear ball ornaments at Walmart and individually at the dollar store.
If you plan on decorating clear ornament balls, I strongly recommend that you buy a bunch. Once you get going, you will come up with so many decorating ideas! Also, your tree will look most cohesive if you have a lot of similar balls going on.
Additionally, clear ornaments make great gifts. You can decorate them any way that you like – but personalized is awesome! We gave photo ball ornaments as grandparent gifts last year and they were a big hit!
What can I do with a clear ornament balls?
You have two main options when decorating clear fillable ornament balls:
Paint or decorate the outside
Fill the inside
How do I open a fillable ornament?
Make sure that your clear ornament balls are fillable before you buy them. To fill the ornaments, you will need to remove the cap. On my ornaments it is silver metal. You sort of pinch the loop and pull up to remove the lid.
Then, fill the ornament as desired and then replace the lid. To replace it, there are two metal wire pieces you have to squeeze into the ornament, and then push down to snap the lid securely into place.
Most ornaments do not come with hangers. You can add metal hooks or a loop of ribbon or string. Ribbon with a bow looks fabulous for a gift!
If you love making crafts, you might have so many ideas for how to decorate the clear acrylic ornaments. The possibilities really are endless!
Download FREE printable funny Christmas gift tags?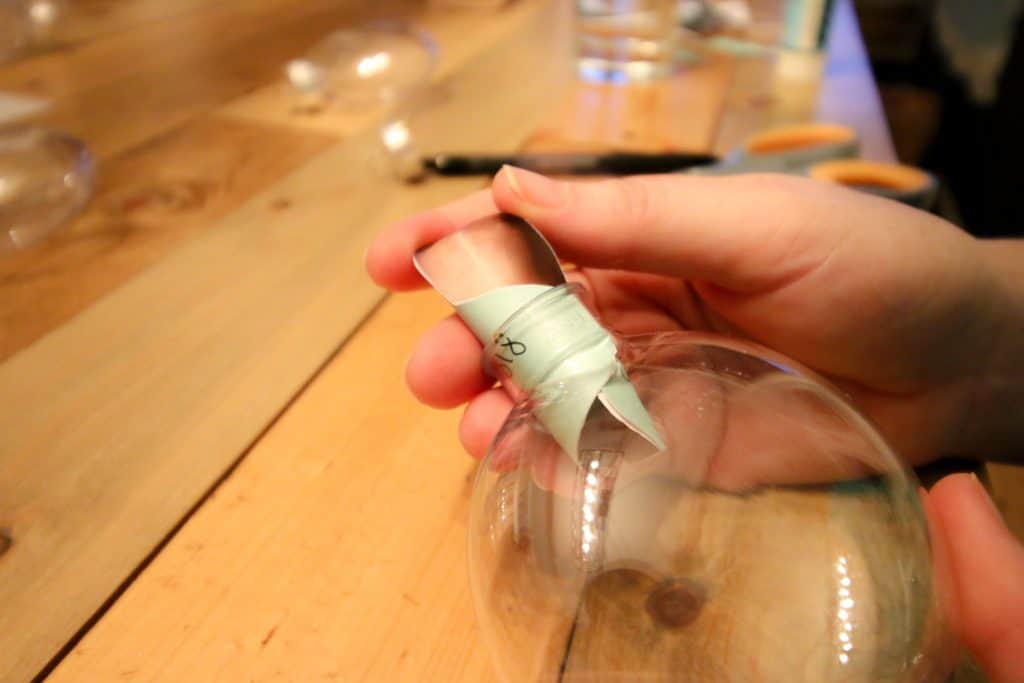 How do you paint inside ornaments?
The easiest way to paint inside of ornaments is to squirt the paint directly in there! Then swirl the paint around inside the ornaments and then place upside down to drain out any excess and allow to dry fully.
You can thin the paint to make it spread easier, but you will get a more transparent look. Find a full tutorial in this post on DIY sea glass ornaments.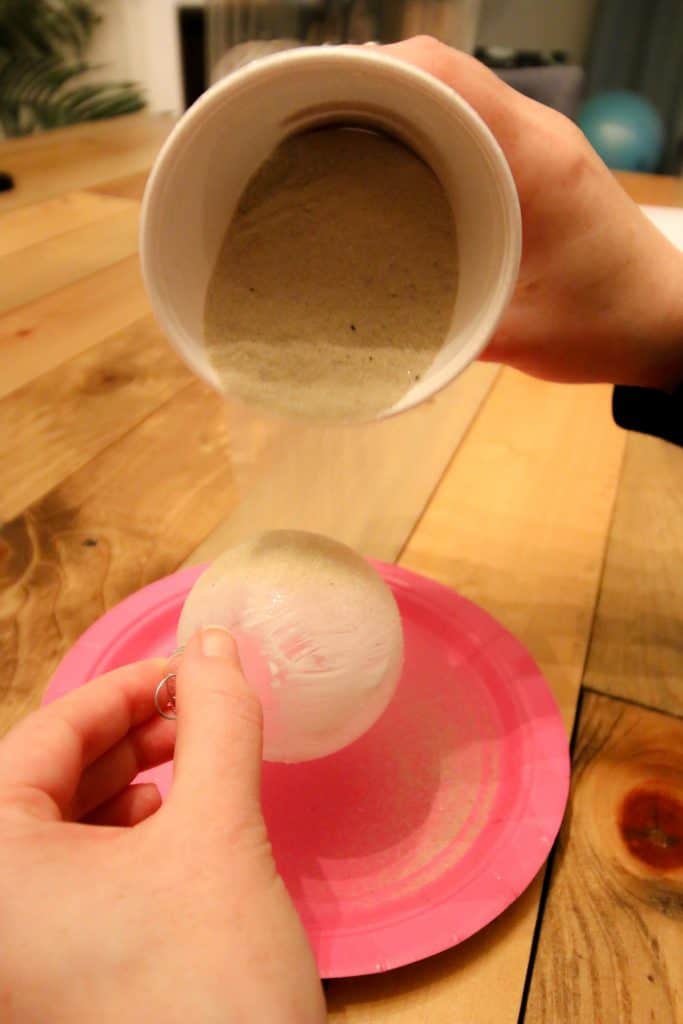 How do you glitter inside ornaments?
To add glitter inside ornaments balls, you follow the same tutorial as painting but use modge podge, glitter it, or polycrylic inside the ornaments balls.
Then, add loose glitter and allow to dry. Be sure to shake out any excess glitter once the ornament has fully dried.
What kind of paint do you use on Christmas ornaments?
I use plain acrylic craft paint for my ornaments! But, you can use any type of craft paint. Experiment to see what you like best!
Clear ball fillable ornament ideas
I asked some of my favorite bloggers for their best ideas for decorating clear ornament balls, and they delivered! Here are their best ideas:
Clear ball Christmas ornament decorating ideas
Looking to DIY some Christmas ornaments? How about using clear ball ornaments? These fillable ornaments are so easy to customize! Here are a ton of ideas.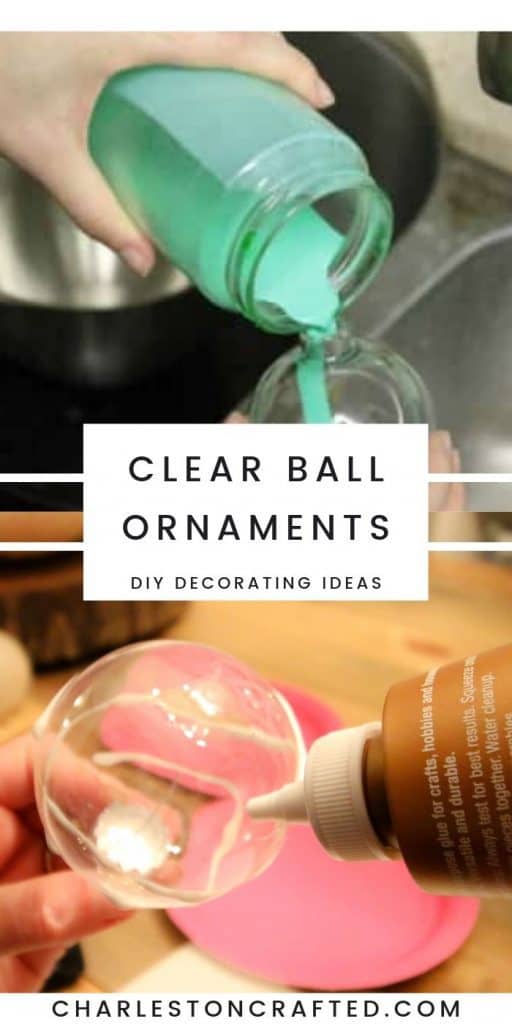 What is your favorite way to customize Christmas ornaments?
Facebook | Instagram | Pinterest | Twitter | YouTube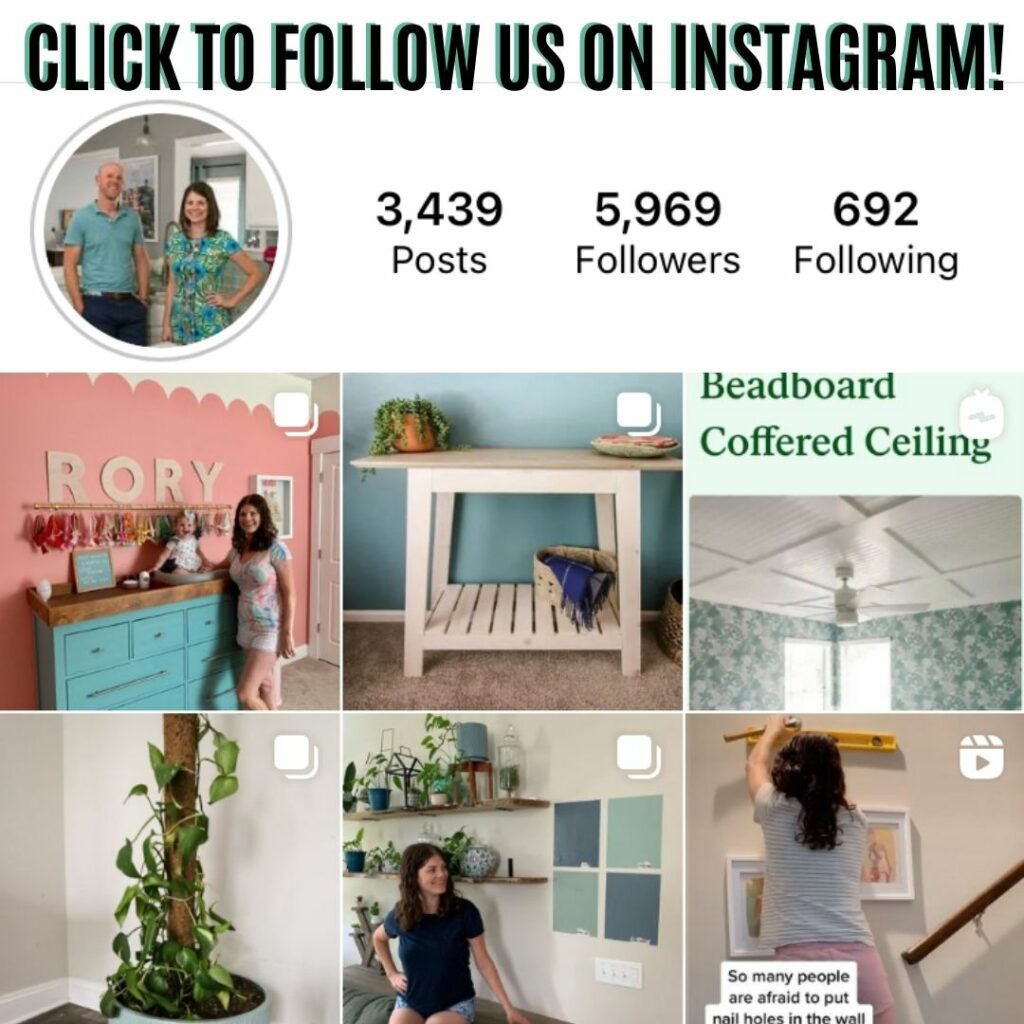 ---
Can we send you our newsletter?
Another great way to keep up with out latest projects is by joining our weekly newsletter! Get alerts of our latest projects and special peeks behind the scenes!
Follow along on Instagram
Join our online community where we share real time behind the scenes looks at our DIY projects and peeks inside our home + family!
---