Want to make an easy, whimsical ornament? Here is a step by step tutorial on how to make DIY bottle brush tree Christmas ornaments!
I love bottle brush trees for Christmas. I have used them on many mantels and wreaths and think they feel a little nostalgic, a little whimsical, and super cute for the holiday season.
This year, I decided to make some little terrarium-style ornaments featuring bottle brush Christmas trees.
These ornaments turned out super cute thanks to the actual glass terrariums. These are clear ball ornaments with a round cut out on the front. You usually see these with hanging air plants.
They are the perfect way to display anything adorable – little figurines could be cute, but of course I went with the bottle brush trees.
These ornaments are easy to make, you just need a few specialized supplies.
How to make DIY bottle brush tree Christmas ornaments
Supplies:
Paint brush
Ribbon, rope, or hanger of choice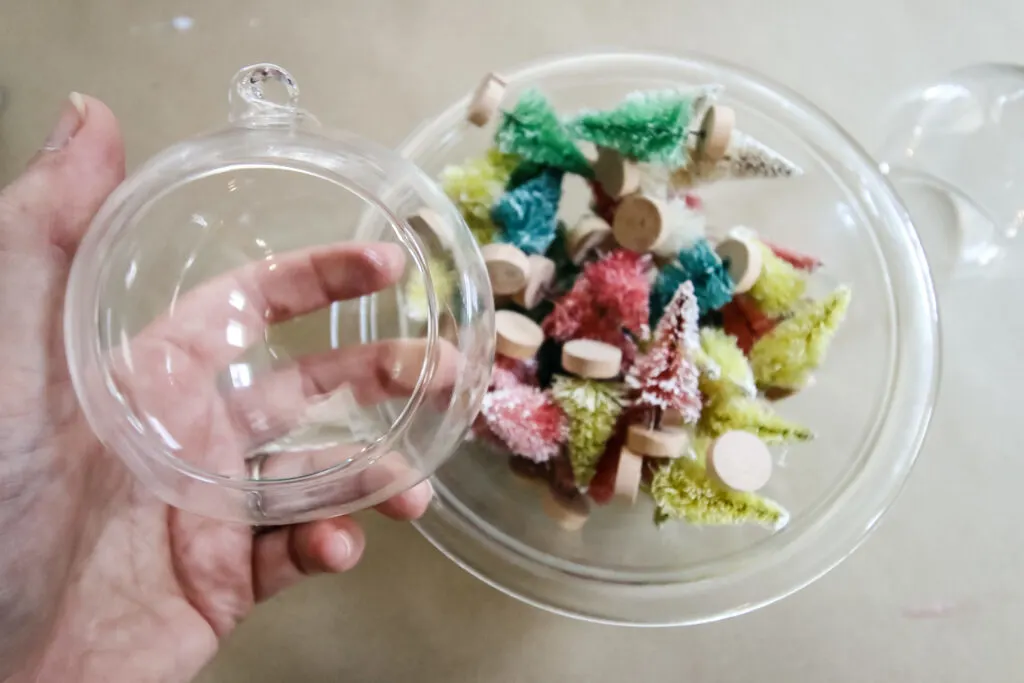 Steps to make:
STEP 1 – design your layout
Play around with your bottle brush trees to determine a layout. If you have trees of varying heights, it usually looks best to layer the taller trees in the back.
Work in clusters of 3 or 5 trees since the eye usually gravitates towards odd numbers with something being centered.
STEP 2 – glue
Apply hot glue to the bottom of a bottle brush tree base and press into place inside the ornament terrarium.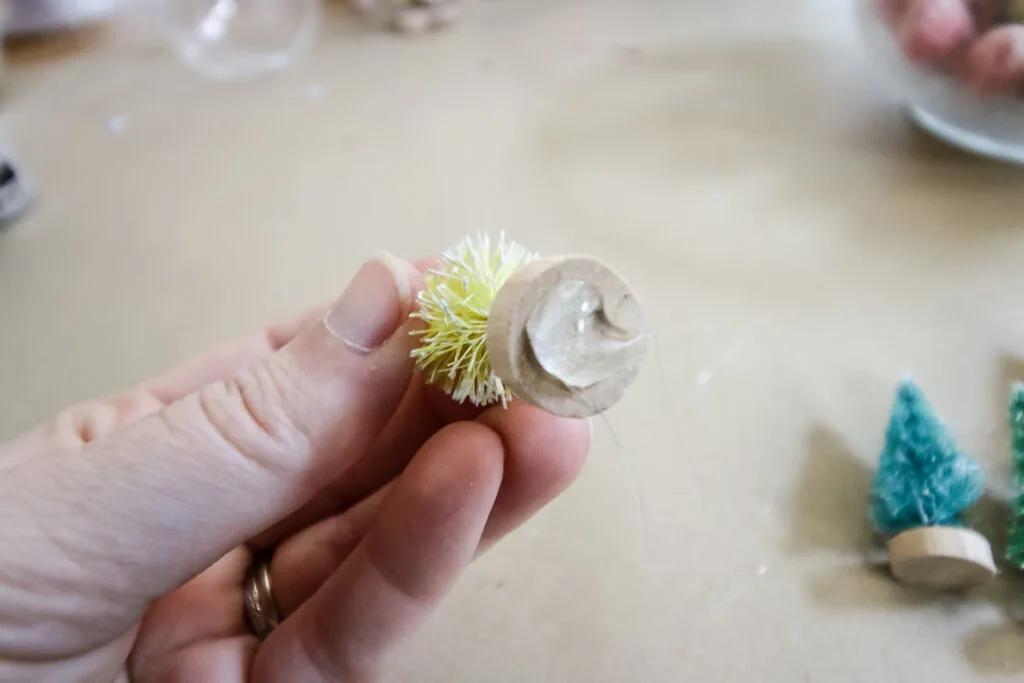 Repeat to add all trees to the ornament. Let dry.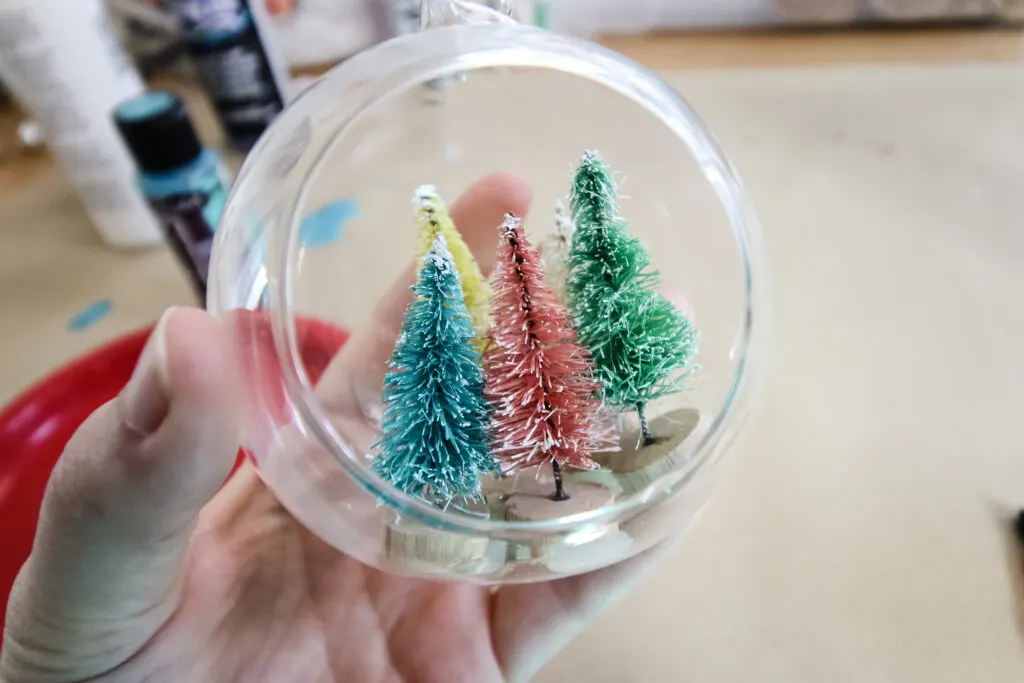 STEP 3 – apply glue
Squirt glue on the bottom half of the ornament and use a brush to spread it evenly.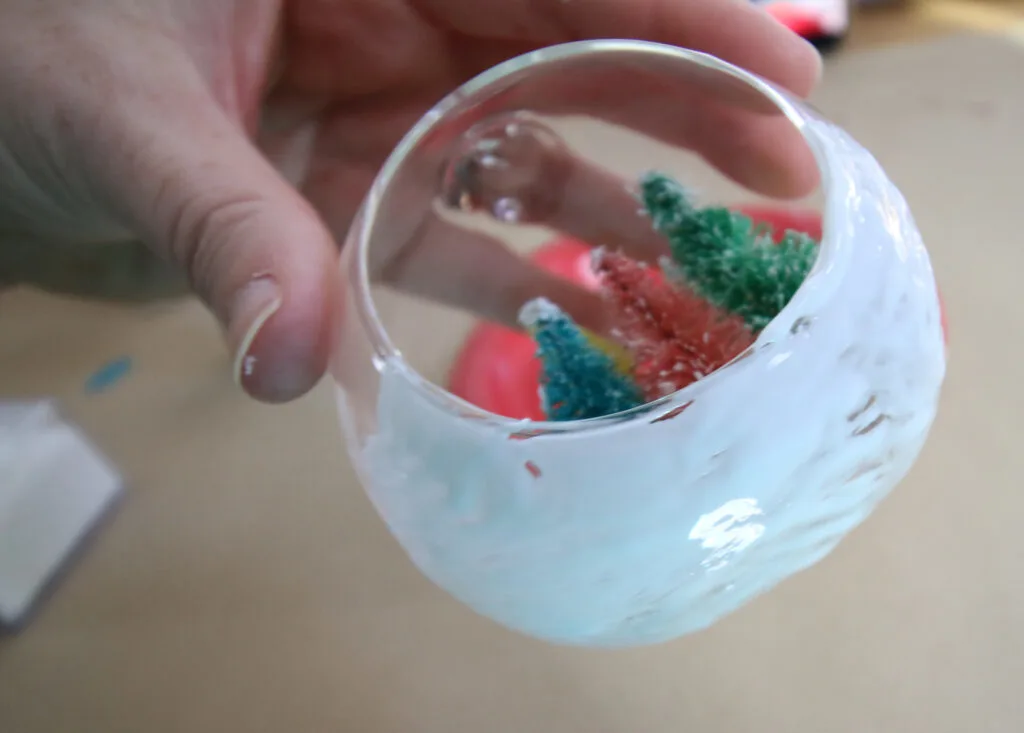 STEP 4 – add glitter
Sprinkle with white glitter. Do this over a paper plate or similar to help make clean up easier.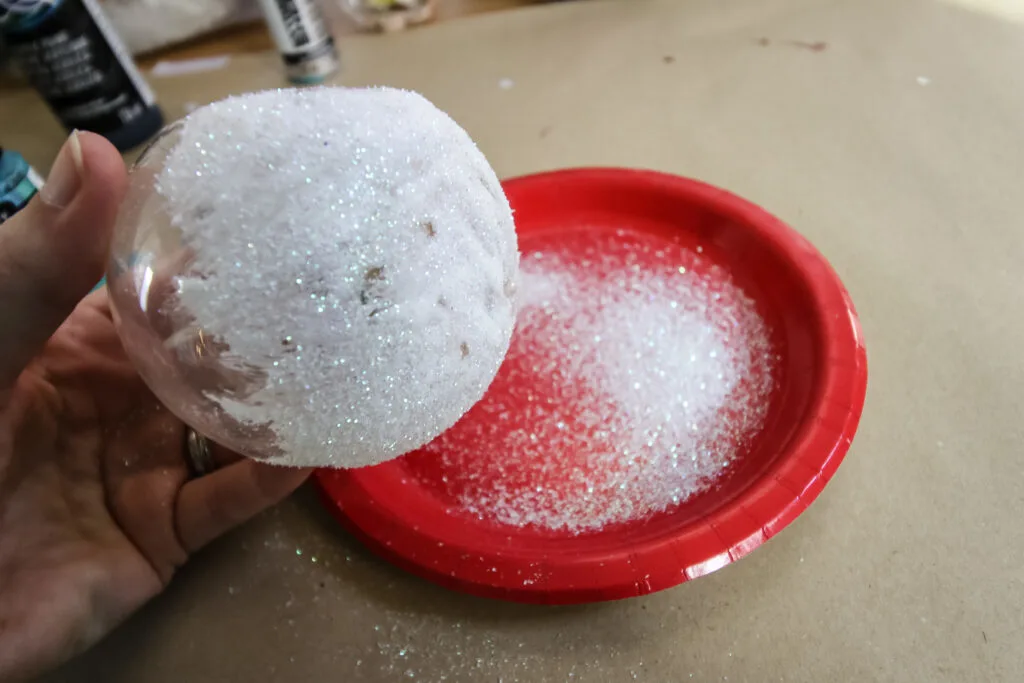 STEP 5 – let dry
Set the ornament on its flat face to let the glitter glue fully dry.
STEP 6 – hang
Add a ribbon or loop of twine and hang from the tree or garland. Enjoy!
I also made a version without glitter and instead added a round wood slice to the base (with hot glue). This is more of a sleek, modern look!
Any questions about these bottle brush ornaments?