Looking to add a snowy touch to your Christmas decor? Maybe you just want a furry pom pom to put on your keychain? Here is a super easy tutorial for making Fur Ball Pom Poms!
I am feeling the snowy Christmas vibes this year. Well, I mean, I like the 75 degree weather we have been having. But I am liking some slight snow vibes inside our house.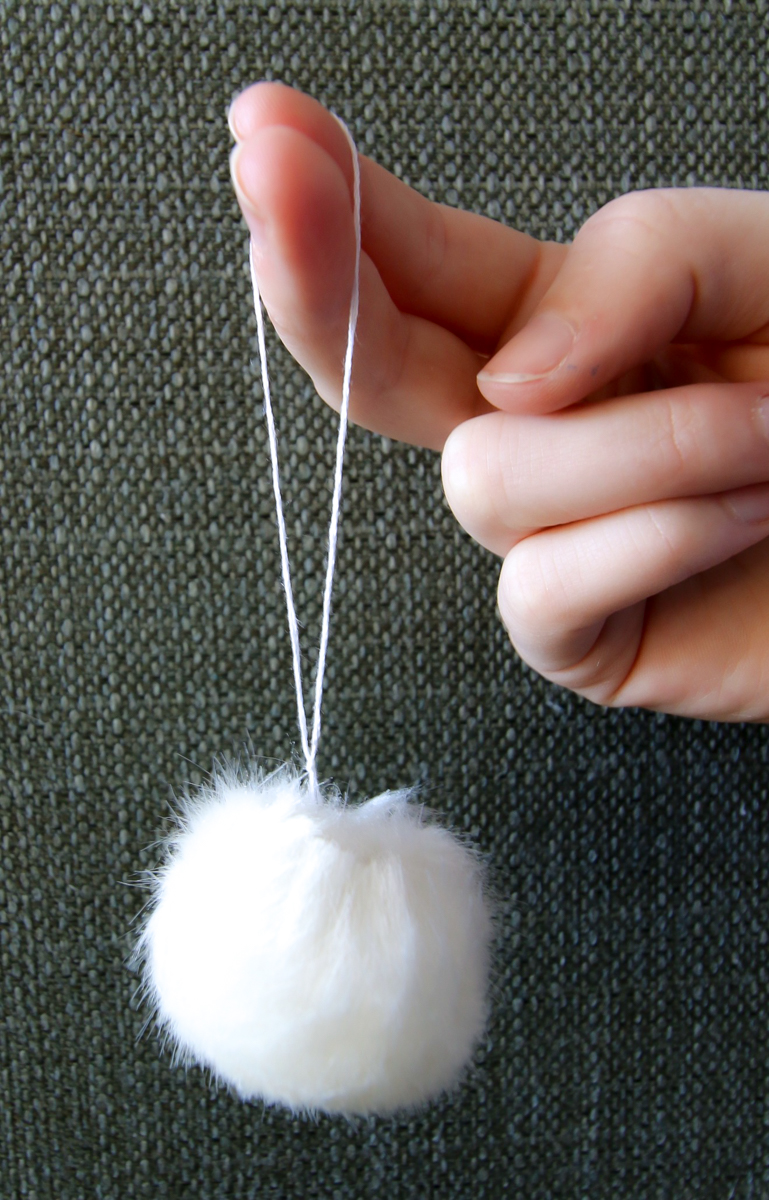 I already shared how I painted snow ball ornaments for our tree. Today I will share how I sewed really simple fur ball ornaments, too!
Love Christmas? Click here to get FREE printable funny gift tags sent to your inbox!
These ornaments are super simple to make. And, while I used them as ornaments, you could use them as gift toppers, keychains, or even in a big bowl!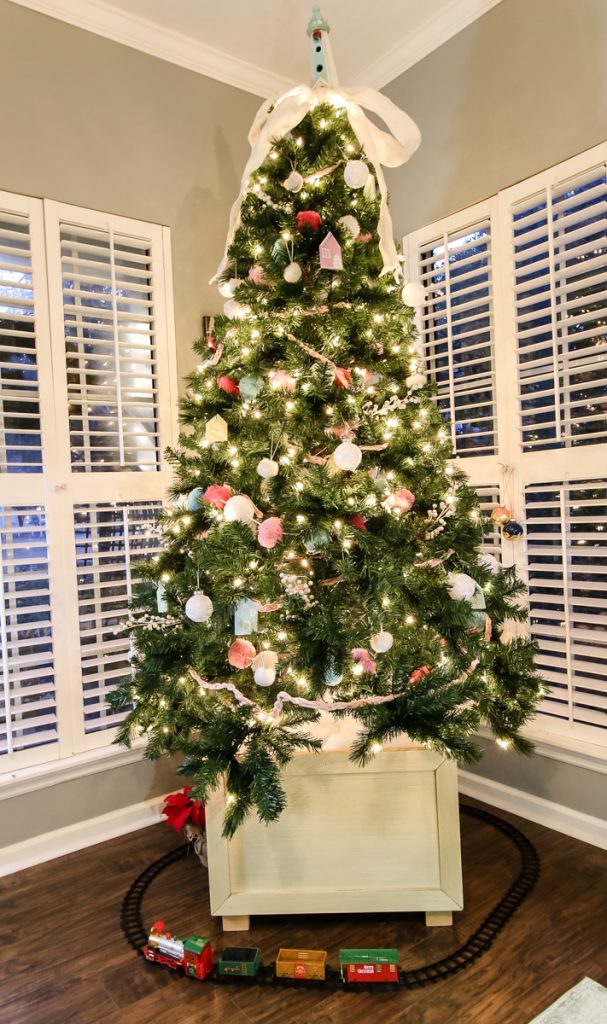 As far as size goes, you can make them in any size. I used furry ribbon as my material, so I was limited by the width of the ribbon. However, if you buy faux fur by the yard at the fabric store, you will be able to make any size that you want!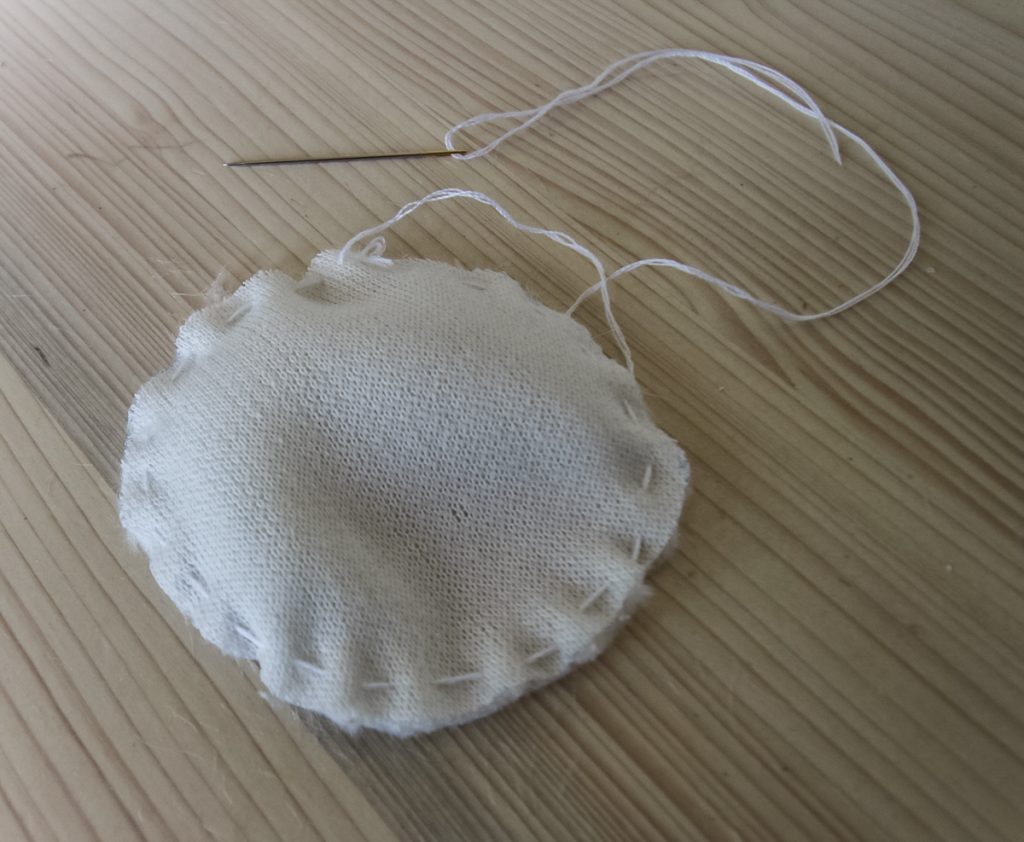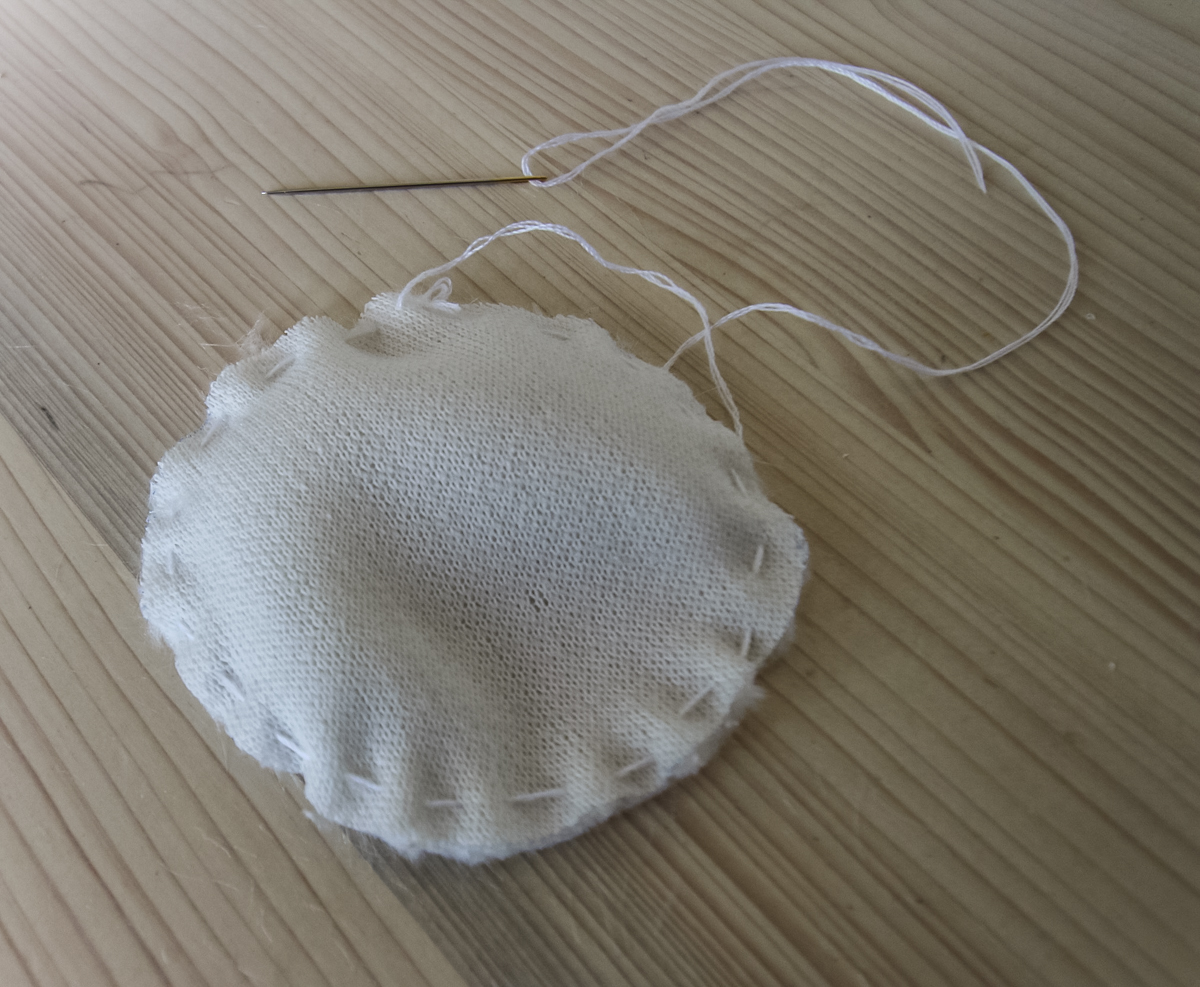 It's really easy to make these ornaments – even if you aren't a big sewer. All you need to know how to do is baste.
Basting is sewing in and out in a pretty loose stitch. It's a straight line – if you accordion fabric and press your needle thru the folds, that results in a baste.
You are basically making little drawstring pouches and filling them with pillow stuffing. No stuffing, no problem – use cotton balls!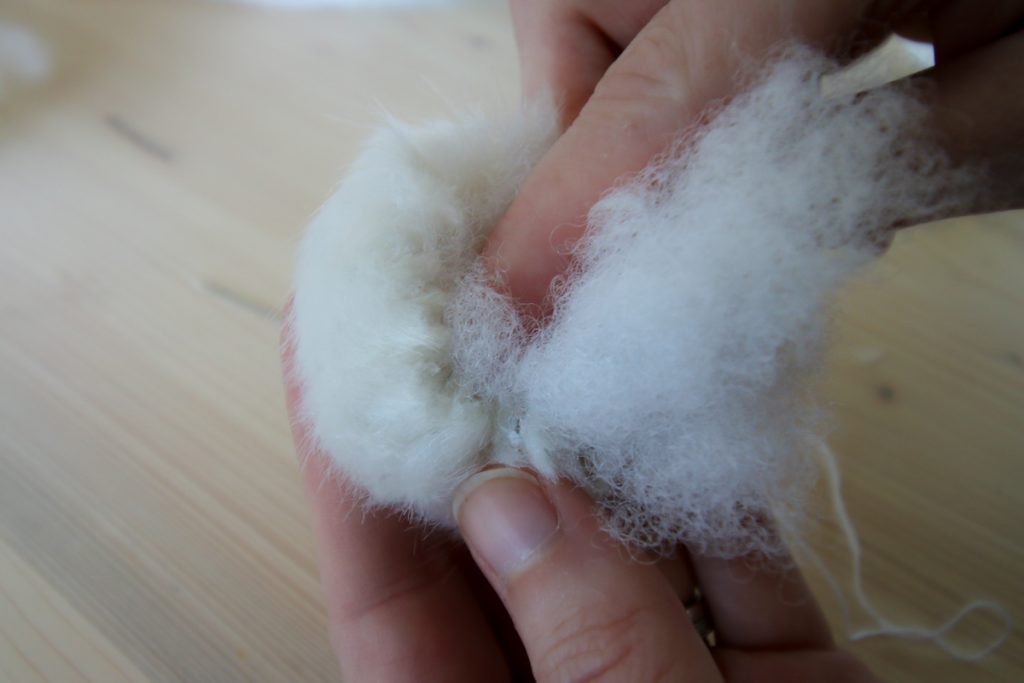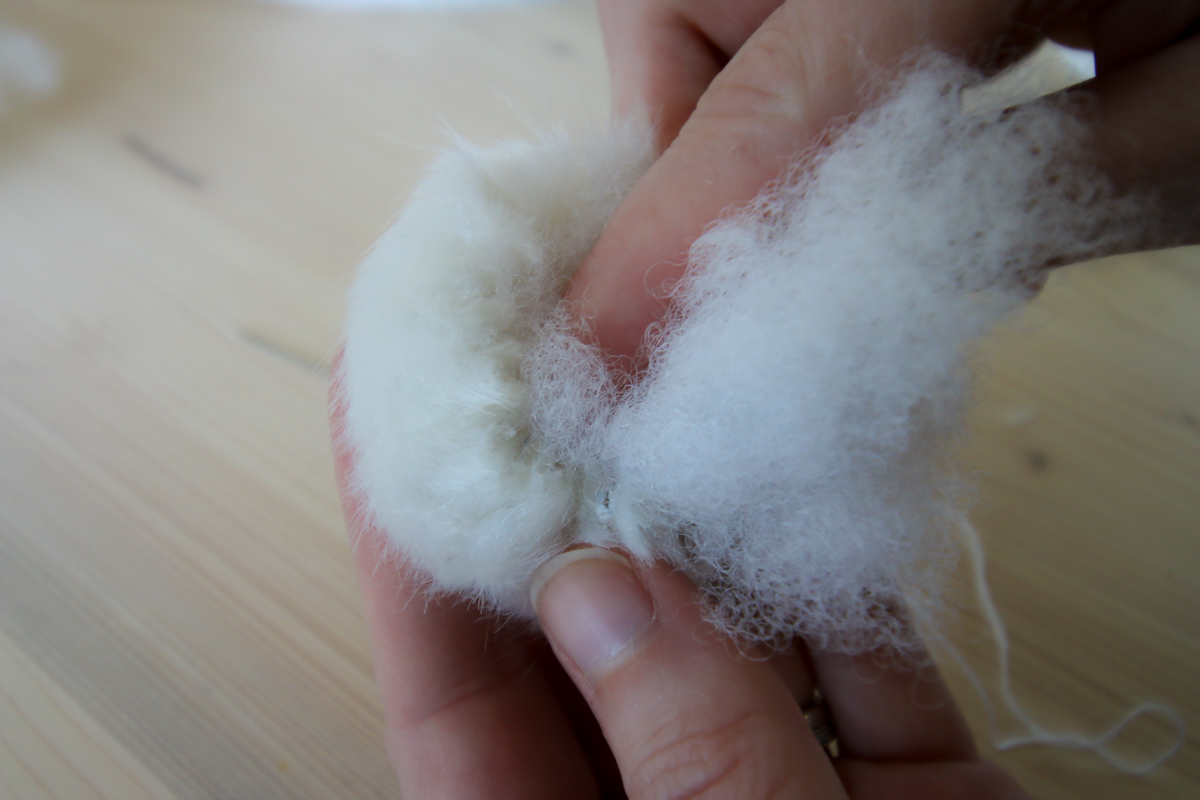 I added an embroidery floss loop before hanging my pom poms on the tree. You could also sew the ball onto metal hardware to attach this to a keychain or hair bow.
I hope you see the possibilities in this simple sewing project!