I love a coastal Christmas themed tree, and it is truly made by these DIY sea glass ornaments.
We first introduced you to these ornaments when we originally made them for our 2013 Christmas tree.
However, I recently realized that we never shared a tutorial for how to make them.
So, today I am here sharing that tutorial with you.
Looking for other coastal Christmas decor ideas? We have years and years worth!
We often pair these faux sea glass ornaments with a rope garland, sea shell ornaments, and sand ball ornaments.
Pretty much everything on our tree is a DIY because I just love crafting!
These sea glass ornaments are a really simple craft. The base is a clear fillable ornament ball.
You can get these in glass or plastic in any craft store around the holidays.
I recommend buying them in bulk because if you are making one of these ornaments, you might as well make a dozen!
The color on these ornaments is actually painted on the inside of the ornaments balls which keeps the paint from chipping or scratching over the years.
Ours are 5 years old and still look as good as new.
You could add any color dye to the ornaments. I went with a blue-green color to look like sea glass.
The more dye that you use, the darker that the color will come out.
You can alternatively also use acrylic paint in lieu of dye for a more pigmented look.
That will look less like colored sea glass and more like opaque painted glass.
Enjoy this simple tutorial and let me know if you try it yourself!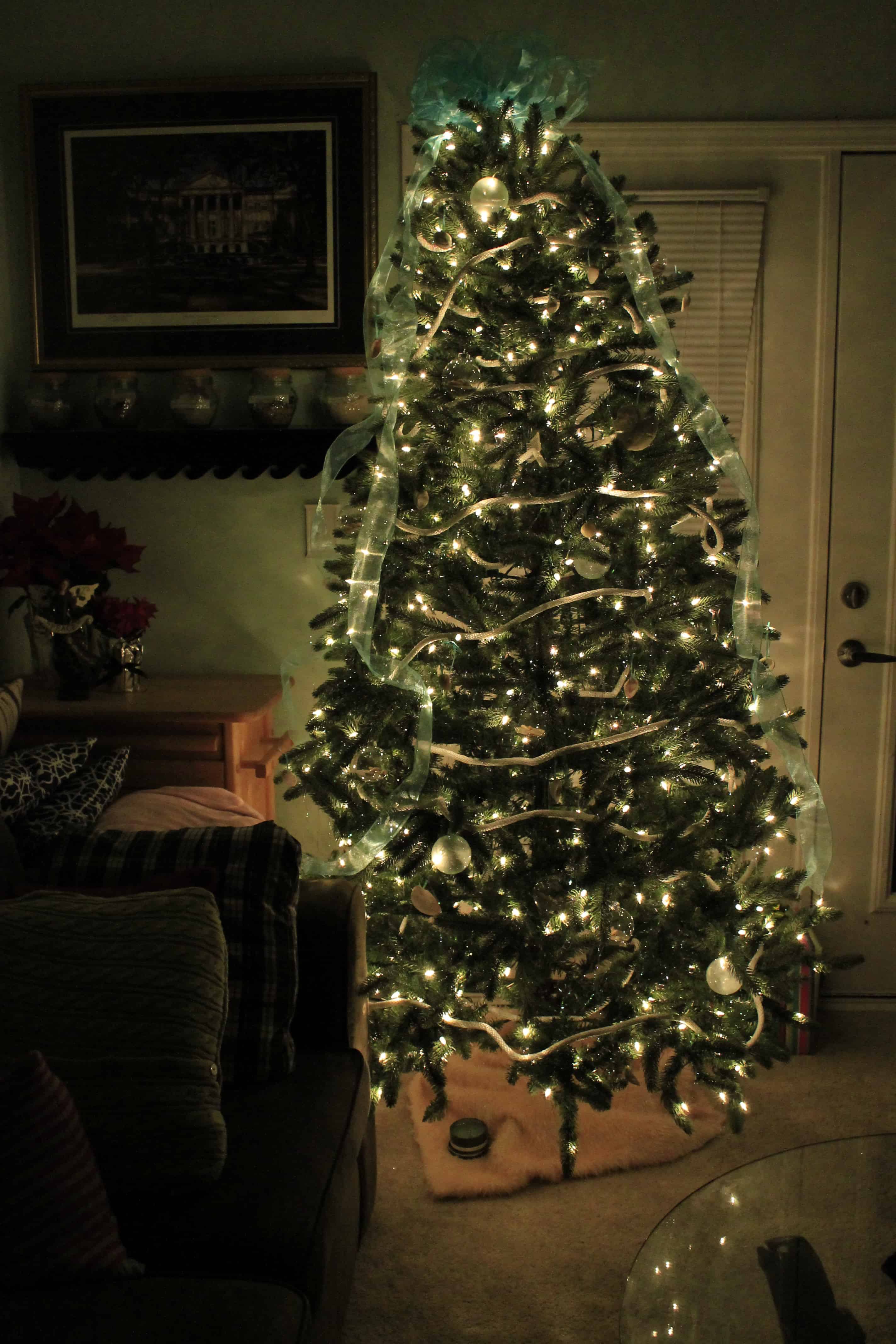 How to make DIY Sea Glass Ornaments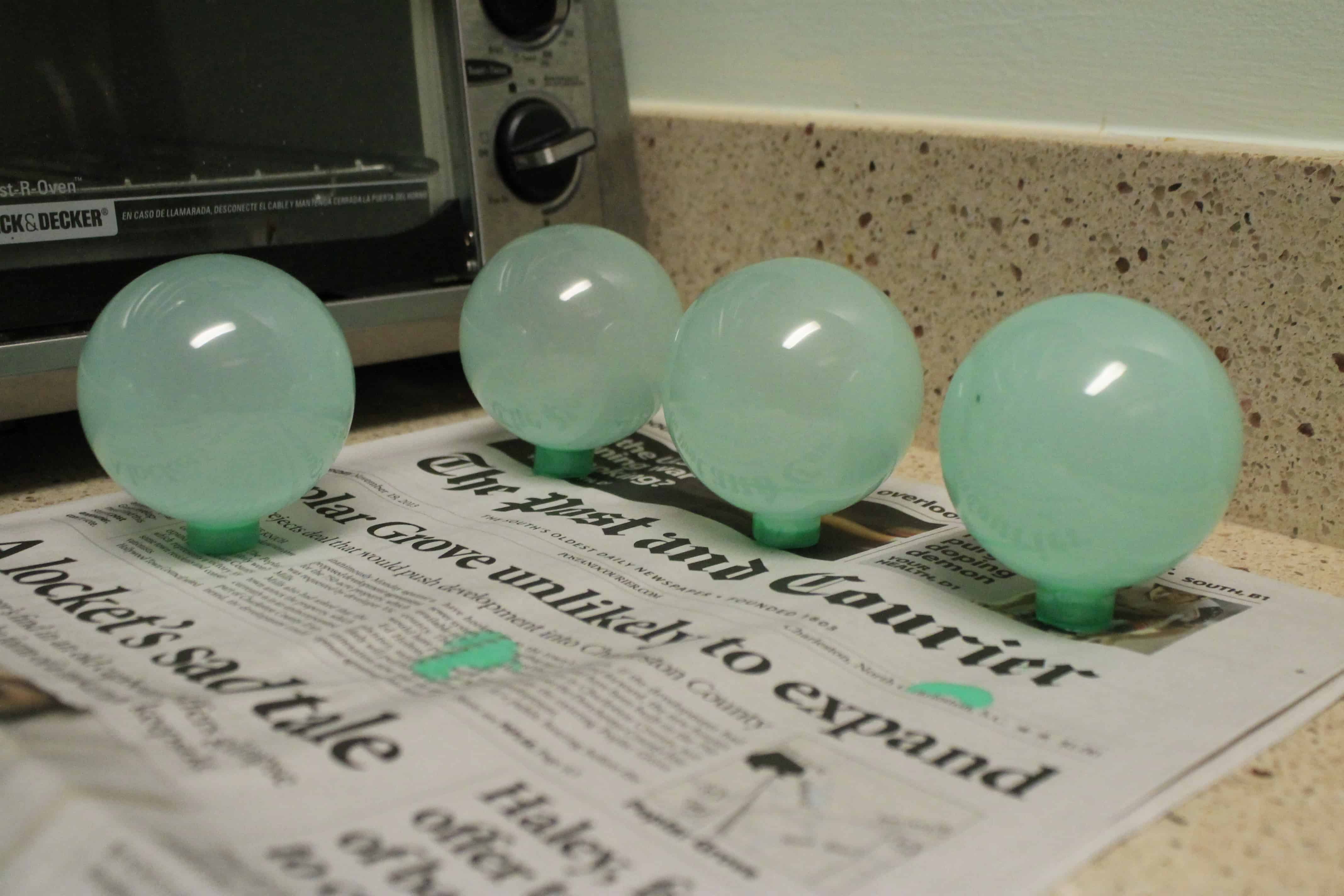 What you need to make sea glass ornaments:
A jar that you don't mind ruining (for mixing the dye) I used an old jelly jar
Water
Food coloring or paint of choice
How to make DIY sea glass Christmas ornaments:
Mix your dye first. In the jar, mix glue and water until you get the consistency of maple syrup. Add dye or paint until you achieve the desired color.
Allow the ornament to dry upside down. Replace the hook when dry and hang from a ribbon or ornament hook. Enjoy!
Want the same effect with glitter?
You can mix glitter with clear polycrylic and pour that the same way for glitter ornaments.
Want a darker painted ornament?
You can mix acrylic paint with a pouring medium to get a more solid painted finish inside your ornament.
What's your favorite DIY ornament?
Facebook | Instagram | Pinterest | Twitter | YouTube