Love the beach? Add a coastal feel to your Christmas tree with these easy to make DIY sand ball ornaments!
I love decorating with a Coastal Christmas theme – in fact, we have a whole beachy Christmas tree every year!
So, when I signed up for a handmade ornament exchange, I knew that I wanted to make something coastal to represent Charleston.
Here are a TON of ideas for DIY ornaments you can make and sell!
These sand ball ornaments were actually inspired by art that I saw on our trip to Bermuda. Specifically, there were picture frames covered in sand for sale at a market. I made a note in my phone to try out the technique for a Christmas ornament!
You could do this project with the sand inside the ornament as well, but we already did that! I wanted to try a different technique for an all-over sand look.
This ornament is a great way to remember a trip to the beach. How cool would it be to make one a year from your summer vacation sand?
Want more DIY Coastal Christmas ornaments? Here's our DIY Sea Glass Ball Ornament and DIY Sand Beach Ball Ornament!

DIY Sand Ball Ornament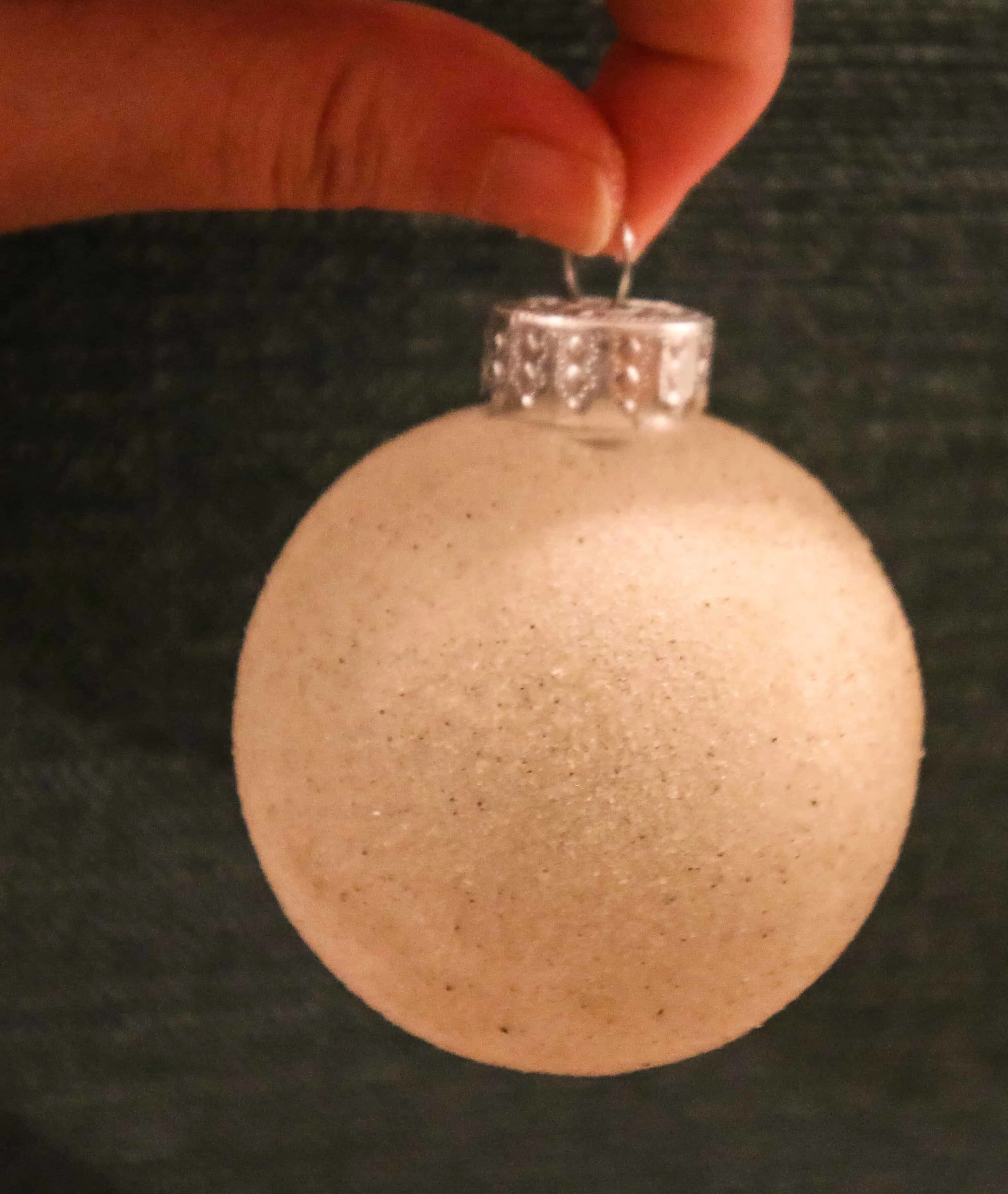 What you need to make the DIY sand ball ornaments:

How to make the sandy beach ball ornament: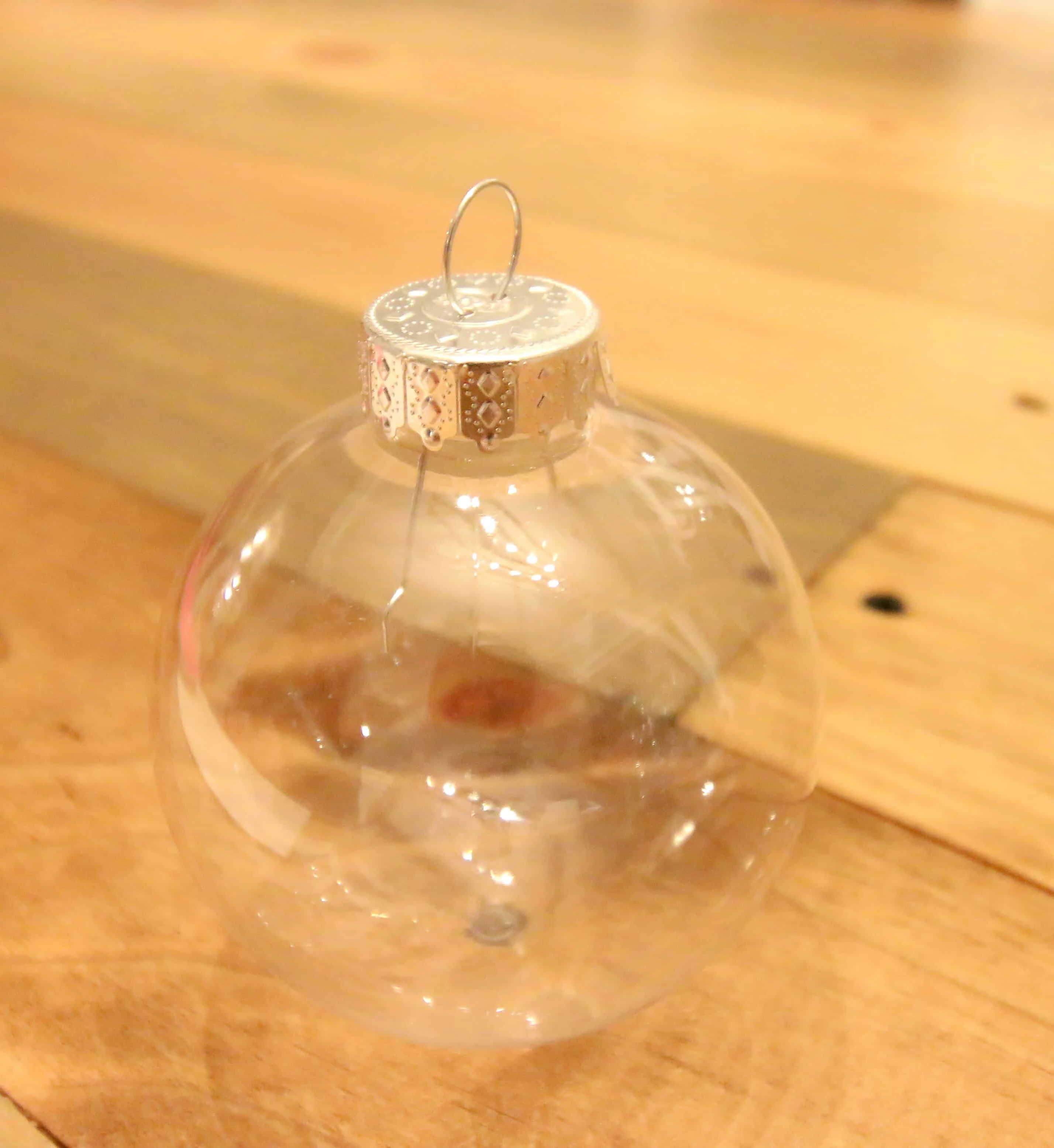 To prepare – you need you sand in a cup or glass and a paper plate.
Apply tacky glue to the outside of the ornament and use a brush to paint it on to completely cover the ball.


Hold the glue-covered ornament over a paper plate. Slowly rotate the ornament as you pour sand over the surface. Continue until you cover the entire ornament. Tap off any excess sand into the paper plate.


Fold the paper plate slightly in half to easily pour the excess sand back into your cup.
Allow the glue to dry for at least one hour.
Tap off any excess sand.
Add a ribbon for hanging if desired. Enjoy your beach memory ornament!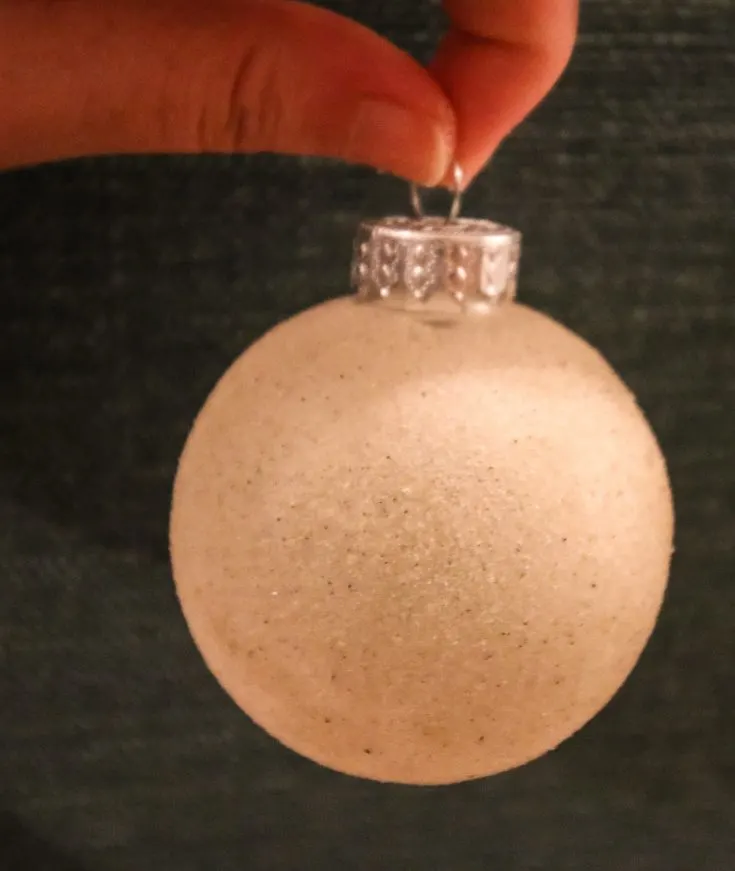 Yield:

1 sand ball ornament
How to make a DIY beach sand ball ornament
Going for a beachy look with your Christmas tree this year? Try making these simple DIY beach sand ball ornaments!
Materials
Fillable ornament balls, glass or plastic
Sand
Tacky glue
Ribbon of choice
Spray sealant in a clear matte
Tools
Foam paint brush
Plastic cup
Paper plate
Instructions
Pour sand into the plastic cup. Have paper plate handy.
Use brush to paint tacky glue all over ornament ball.
Hold glue covered ornament over paper plate. Slowly rotate the ornament as you pour sand onto it. Continue until fully covered.
Tap off excess sand onto paper plate.
Slightly fold paper plate and pour excess sand back into plastic cup. Repeat.
Allow to dry at least one hour.
Tap off excess sand again.
Spray with sealant.
Allow to dry and enjoy!
Recommended Products
As an Amazon Associate and member of other affiliate programs, I earn from qualifying purchases.
See all of our handmade ornament ideas:

Are you making ornaments yet?