If you haven't heard (haha), the Fixer Upper duo of Chip and Joanna Gaines released a line of home products called "Hearth & Hand" at Target.
We love a lot of their styles, but you know we're doers, and when we saw their terracotta and wood house plant stand, it really inspired us to make a mimicked version of a wood house plant stand.
Wood House Plant Stand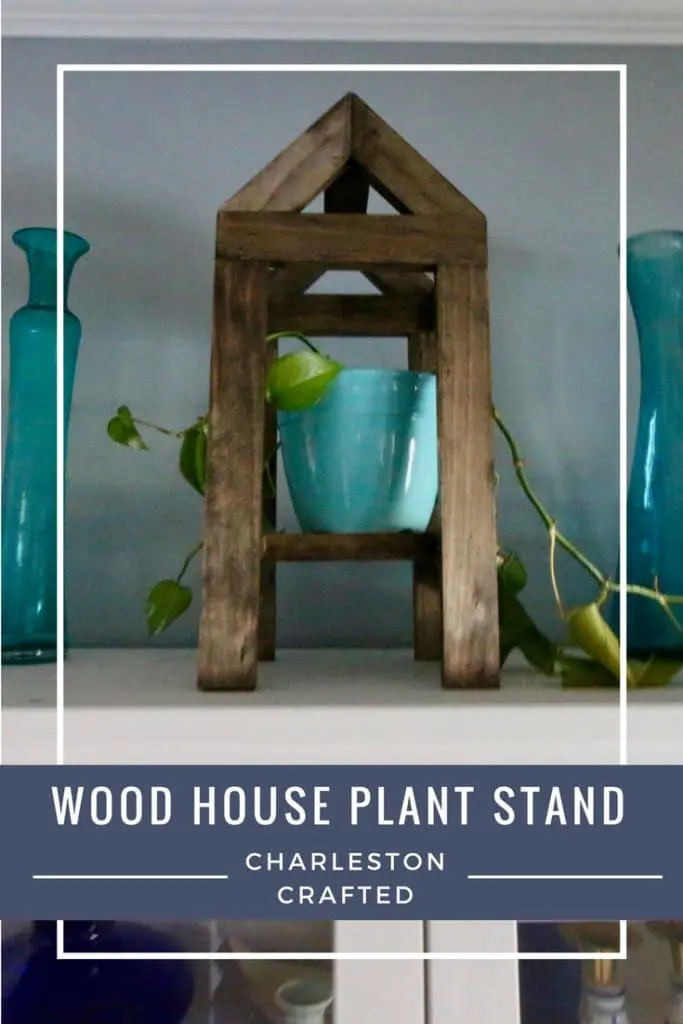 The Hearth & Hand wood house plant stand was pretty simple to to mimic, which means you can make this as well.
In fact, I put the plans for my version on the Kreg Jig DIY website BuildSomething.com.
But basically, you first decide how you want to scale your plant stand.
This can really be any number of sizes, but we opted for a version that is about 18 inches high and 6 inches square all the way around.
The easiest thing to do for this project was to cut all of my pieces first, then drill all the pocket holes with my Kreg Jig.
Once I had everything ready to go, it was simple to start assembly, beginning by screwing the four legs into four "ceiling" pieces, then building the pot base and attaching that to the four posts, using Kreg Jig joinery.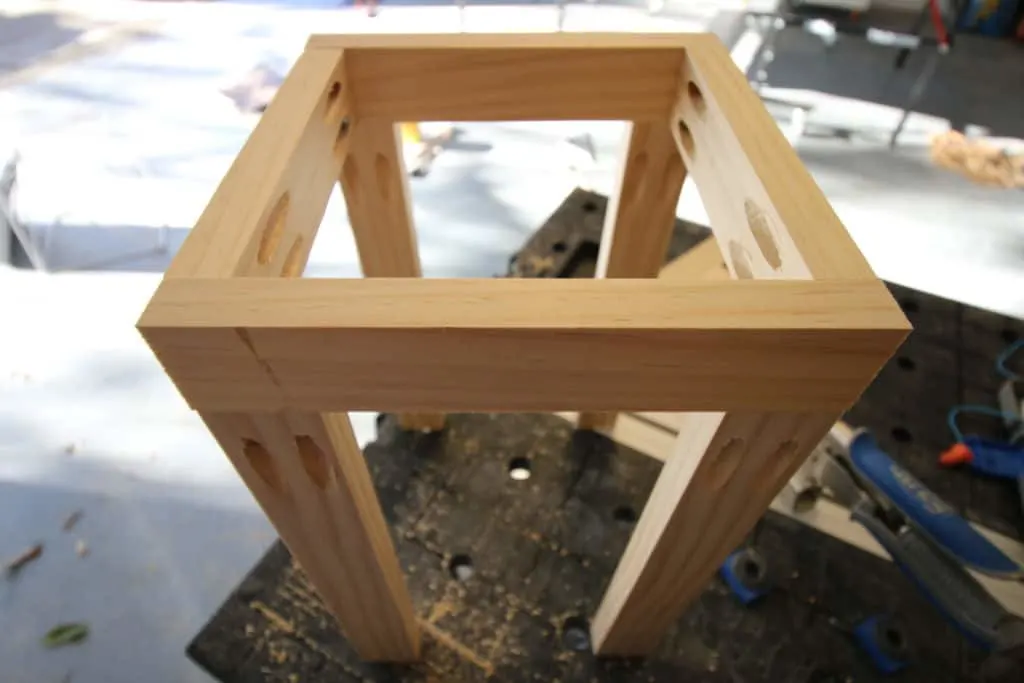 The next thing I worked on was the roof, which consisted of four pieces of wood at mitered 45 degree angles to form the front and back and one support brace across the middle.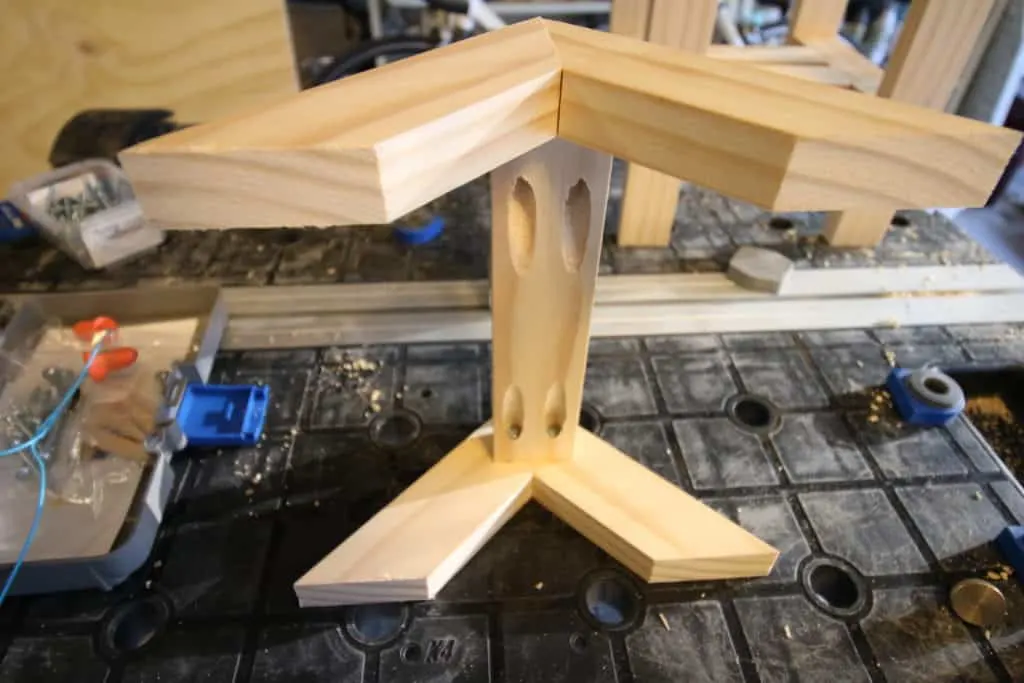 After construction, I filled the pocket holes with wood filler and then stained the whole thing. You could stain or paint yours any color you wanted, but I opted for the natural wood color.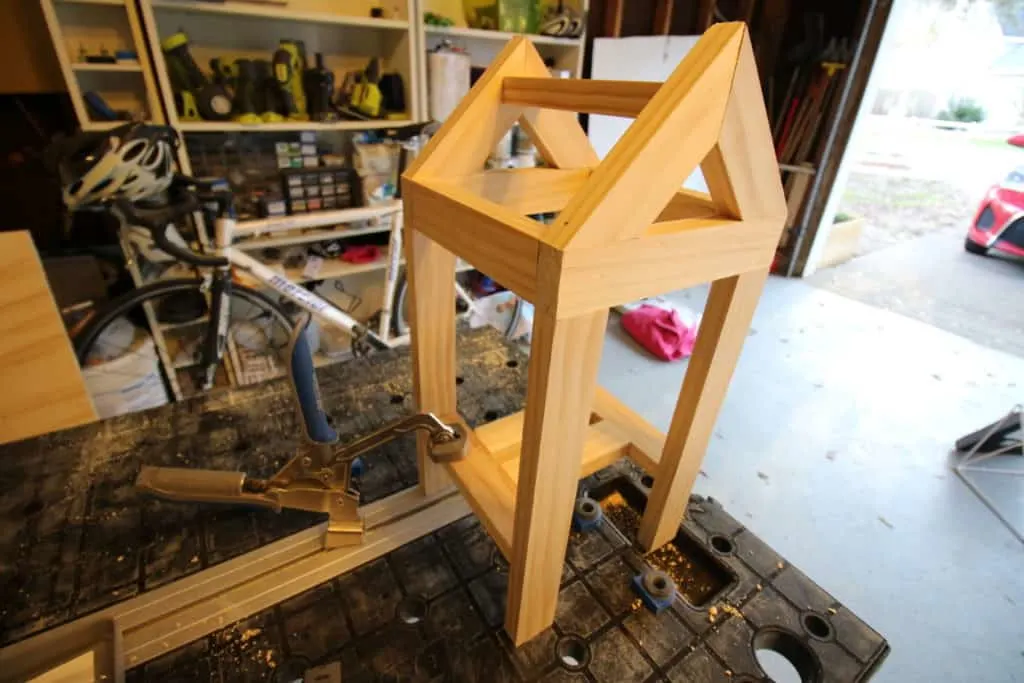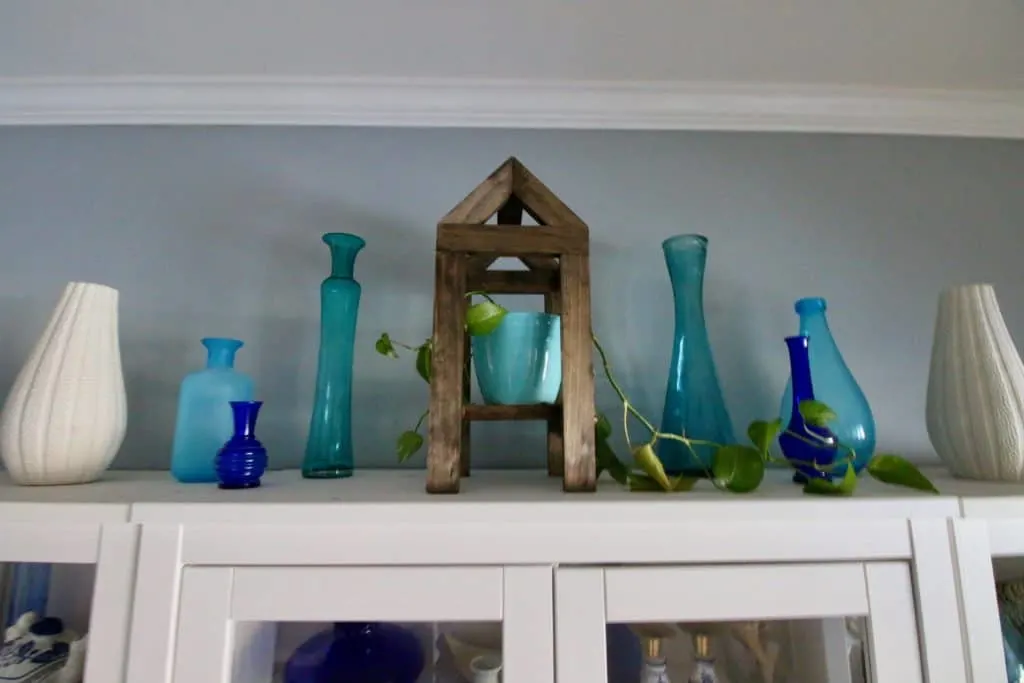 So yeah, you can definitely go support Chip and Joanna and buy their Hearth & Hand terracotta and wood house plant stand, but you could also custom make one inspired by them for yourself.
I have the full plans on the Kreg Jig Build Something website, where you can get the custom plans and step by step for free, along with tons of other awesome woodworking plans from other great woodworkers and bloggers.
I encourage you to go check out this plan and my others and get to work designing your own decor!
Check out our tutorial for how to make a hanging plant shelf!
Love this project? Here are some other DIY plant holders:
Scallop planter from pallet wood
Peacock chair to a plant basket
Foot stool to a herringbone plant stand
Click here to see all of our favorite DIY plant stand ideas.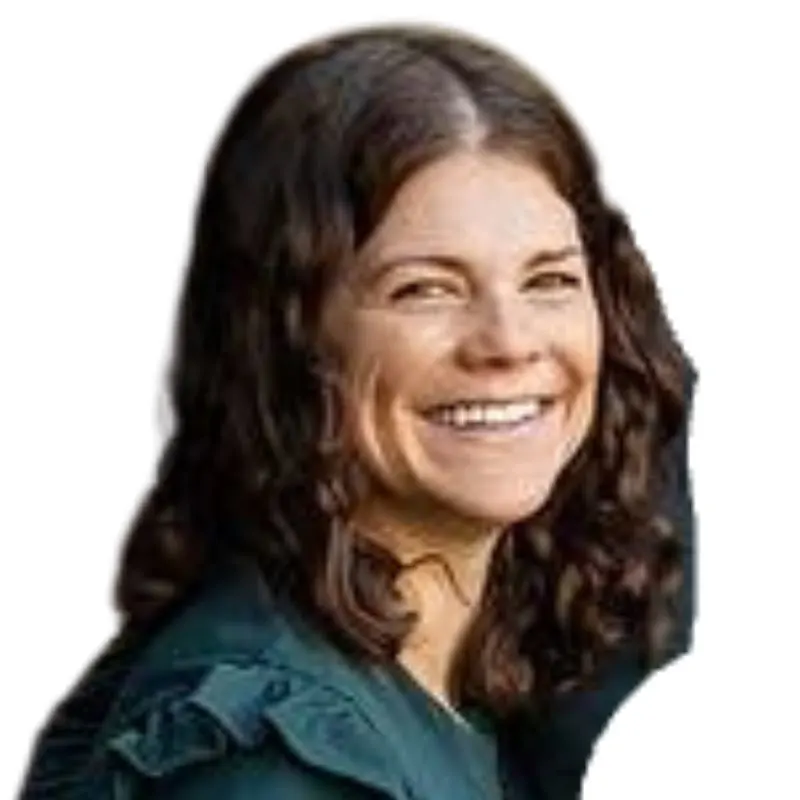 Hello, I'm Morgan, half of the creative force behind CharlestonCrafted.com! With a passion for DIY that dates back to 2012, I've transformed three homes and now I'm dedicated to helping others craft their dream spaces. Let's turn your house into a home together!