Want to cut wood with your Cricut Explore Air 2? It's not impossible! You just need the deep cut blade and a little hacking. Here's how to do it!
Cutting wood is a fun new material to work with with your Cricut cutting machine.
However, if you have an Explore Air 2, you might think that wood is not an option for you.
False! You can cut wood with the Explore. You just have to get a little creative with the settings to make it work.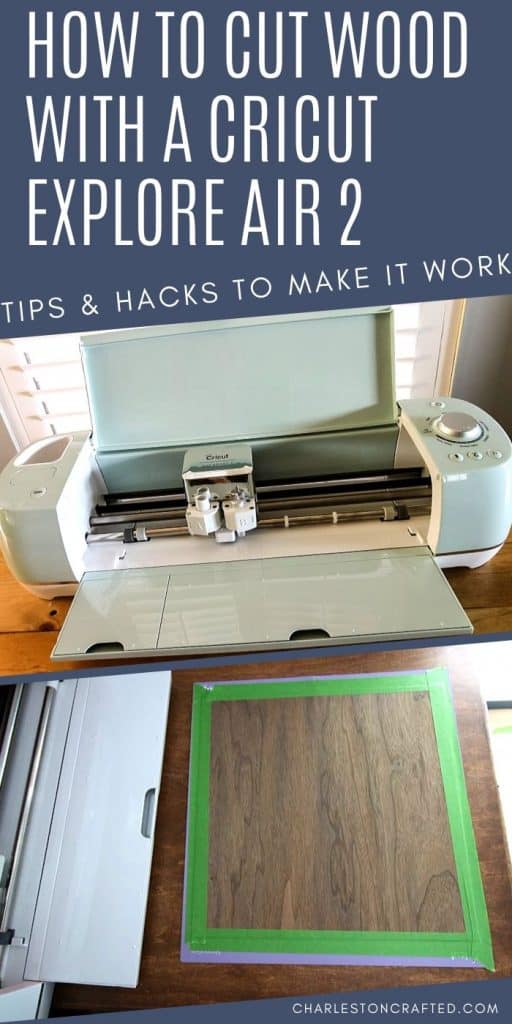 The Cricut Maker vs the Cricut Explore Air 2 vs the Cricut Joy
Cricut has several different cutting machines that are available for purchase.
The most popular amongst them are the Cricut Maker, the Explore Air 2, and the Joy.
Similarities between the Cricut Maker, Explore Air 2 and Joy
Both of these Cricut machines are fantastic.
They are great for crafters looking to make precise cuts and create crafts that look so much better than "handmade".
All three machines can cut or write on simple materials like paper and vinyl.
All of these machines use Cricut Design Space as the software where you can design your project and then easily send it to your machine to "make".
You can use a computer, tablet, or phone (via the Design Space app) to access it!
Differences between the Cricut Maker, Explore Air 2, and Joy
The biggest difference between these machines is the materials that they are able to cut.
The Cricut Joy only has one blade – a fine tip blade – so it can only cut basic, thin materials.
The Cricut Explore Air 2 can use a few different blades – including a deep cut blade that can handle some thicker materials.
However, the Maker has the most versatility.
It features the Adaptive Tool System, which handles a ton of exciting new blades (the list is ever-growing) and it can apply a ton of pressure to cut through even thick materials
Read my full comparison of the Maker and Explore Air 2 here.
Read my full review of the Cricut Joy here!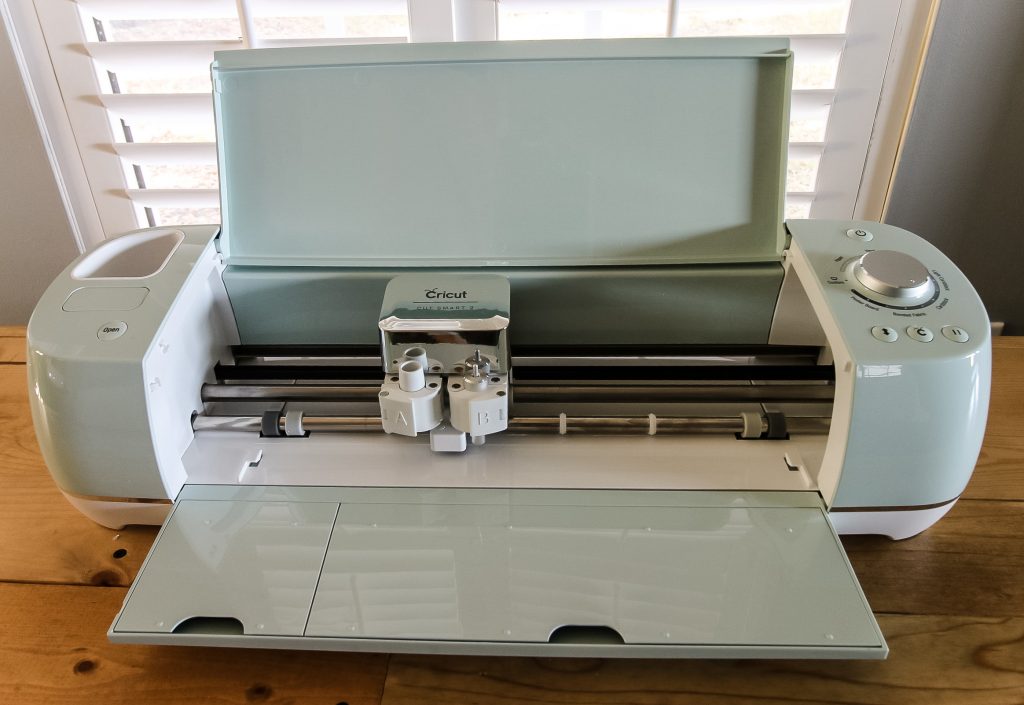 How to cut wood with a Cricut Explore Air 2
Even if the Explore Air 2 isn't the strongest or most versatile Cricut cutting machine out there, you can still use it to cut wood!
Which Cricut can cut wood?
It is well known that you can cut wood with a Cricut Maker but you can actually cut some wood with an Explore machine, too!
Can a Cricut Explore Air 2 cut wood?
Yes, you can cut some wood using an explore machine!
What kinds of wood can the Cricut Explore Air 2 machine cut?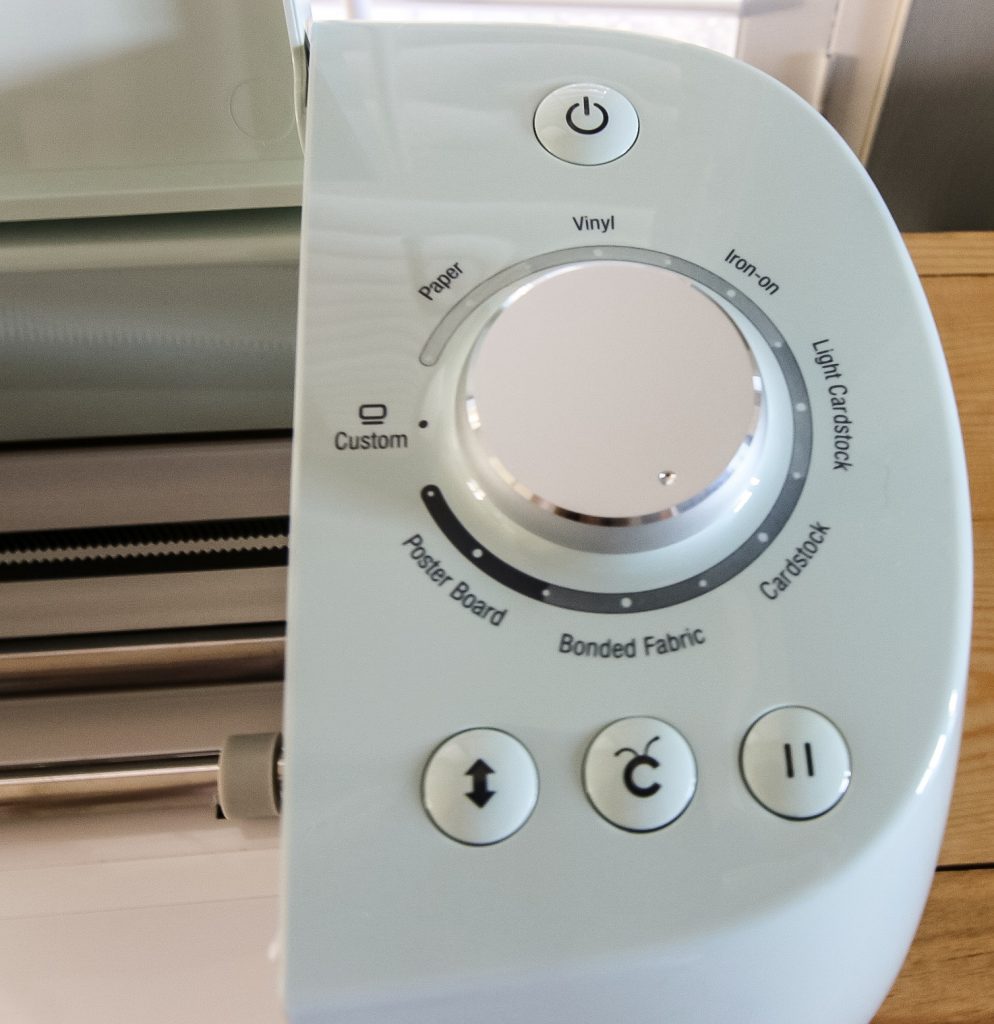 Check out my tutorial for how to make wooden silhouette art with a Cricut!
What blade do I need to cut wood with my Cricut Explore Air 2?
To cut thicker materials using an Explore machine, you need to use the Deep Cut Blade.
This blade is designed specifically to cut through thicker materials.
This blade has a steeper blade angle (60 degrees vs 45) and harder, more durable steel.
It works with the Explore and Maker machines.
If you want to cut wood veneer, you can actually do that with the fine point blade!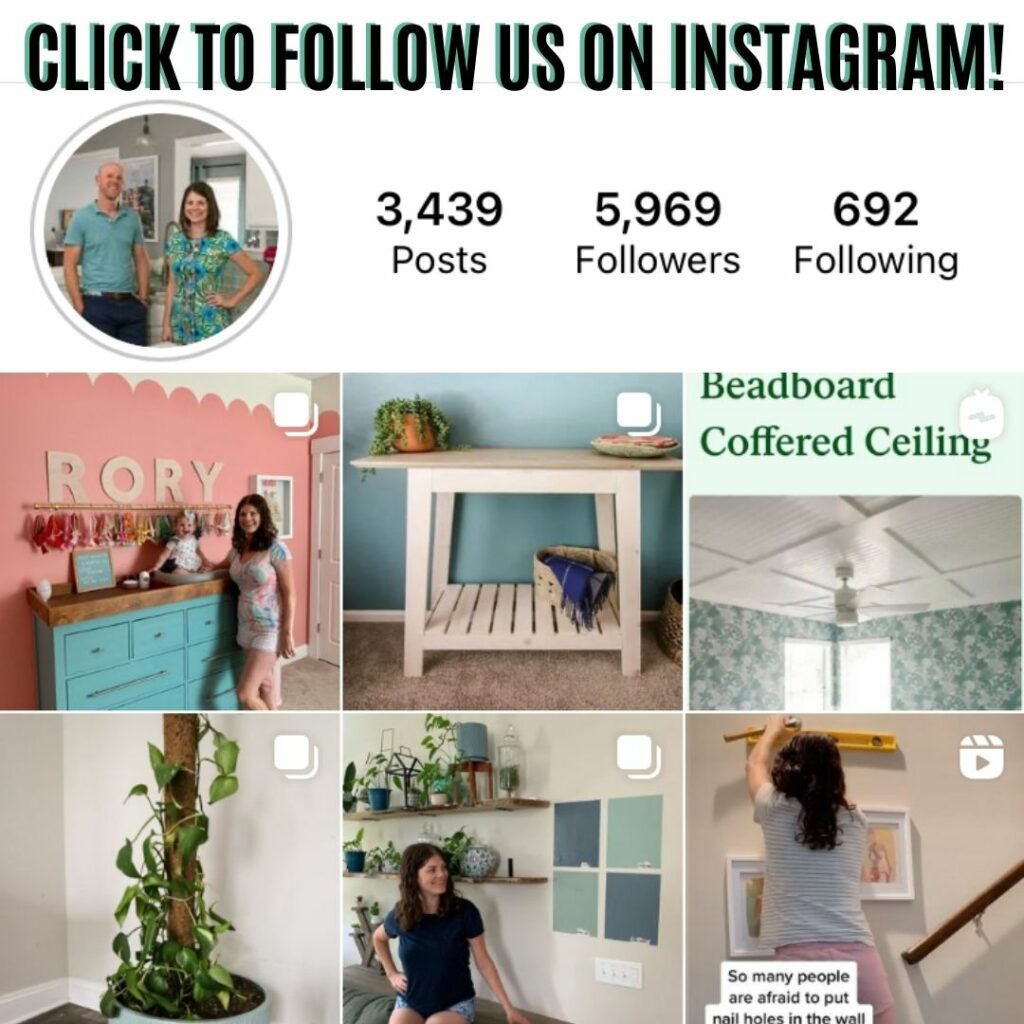 What mat do I need to use to cut wood with my Cricut?
All thick materials should be used with the StrongGrip mats.
Materials like balsa wood or even wood veneer should be taped down on all 4 sides with painter's tape.
Even if your mat is sticky, the force of the cut can move the wood around. So, tape is best!
Can the Cricut Explore Air 3 cut wood?
The Explore Air 3 is the latest Cricut Explore machine. It is actually very similar to the Explore Air 2 but it cuts faster and can use smart vinyl – no mat needed.
So, you can use the same settings as the Explore Air 2 detailed below – it will just work even faster! Awesome!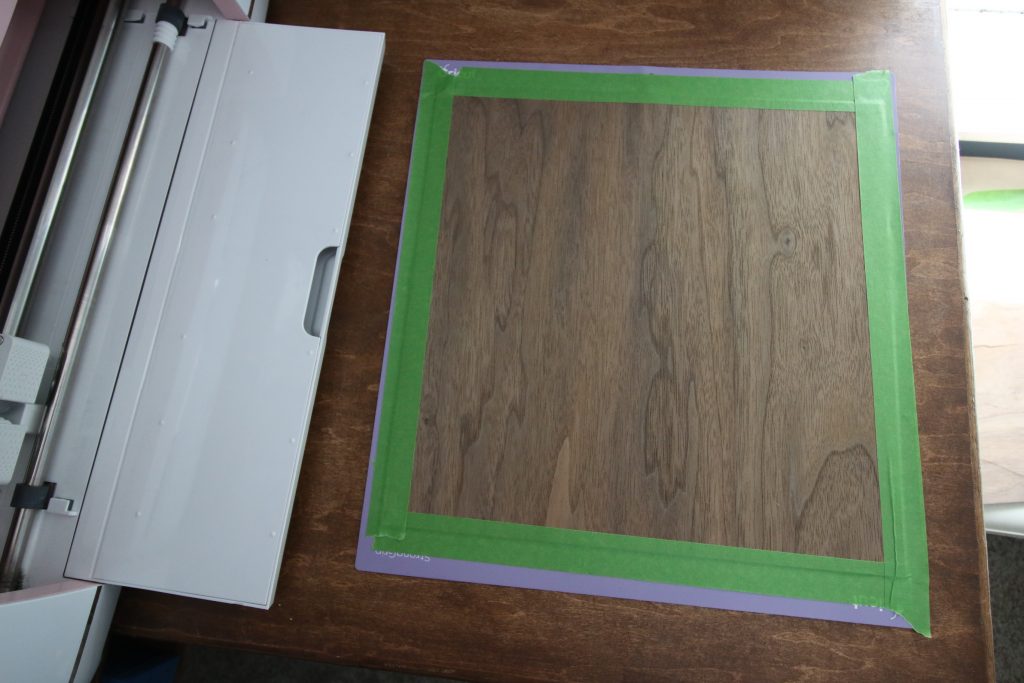 What setting do I use to cut wood with my Cricut Explore Air 2?
You will need to set a custom setting! Change the dial on your machine to CUSTOM.
In design space, select CUSTOM MATERIALS.
Look for one that looks pretty heavy – for example "Chipboard heavy".
Click on it to pull up the dropdown and adjust the PRESSURE and MULTICUT settings.
Try a pressure of 331 and the multicut to somewhere between 4 and 8 – depending on the thickness of your wood.
After your cut cuts, do NOT eject the mat.
Carefully examine your wood and see if it cut the material all of the way through.
If it didn't, just hit GO and re-run the cut.
If you eject the mat, it becomes very difficult to re-line the project up correctly.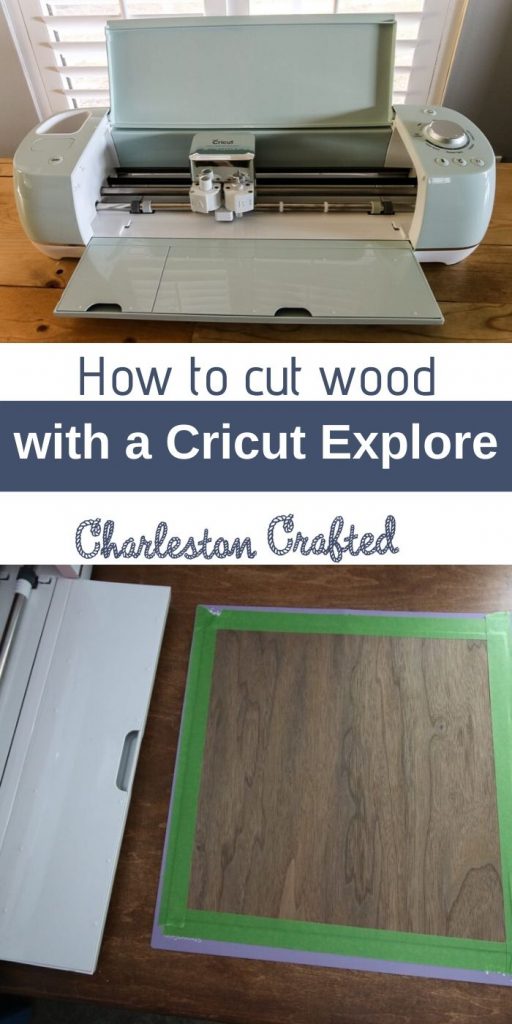 How do I cut wood with my Cricut Explore Air 2?
Here is a step by step guide to cutting wood with your Cricut Explore Air 2 machine:
Design your design in Design Space. MAKE the design.
Set the dial on your machine to CUSTOM and change the CUSTOM MATERIAL setting to 331 pressure and somewhere between 4-8 cuts
Place your material on a stronggrip mat. Tape it on all 4 sides.
Load the mat into the machine and hit GO.
Once done, examine the cut. Did it cut all of the way through? If not, press GO and re-run the cut.
Remove the mat from the machine. Remove the tape. Place the mat wood-side down on a table and peel the mat gently from the wood. Enjoy!
Any more questions about cutting wood with the Cricut Explore Air 2?
Facebook | Instagram | Pinterest | Twitter | YouTube