Here are the essential home maintenance tasks that homeowners should do each October – and a free printable checklist!
Another month, another home maintenance checklist!
I love bringing you these lists because – unlike fun woodworking or home decor projects – every home owner needs to do essential home maintenance tasks in their home.
It's not glamorous. It doesn't make for good Instagram posts. But, it is super important to keep on top of your home maintenance tasks.
Neglected maintenance can lead to big problems becoming bigger and, yes, way more expensive to repair.
So, I enjoy bringing you these lists each month with the hope that they can help to save you money and heartache down the line!
I hope that this October home checklist helps you get ready to get some of those tasks taken care of!
Here are the essential tasks to tackle this October!
Click here for my Fall seasonal home maintenance checklist!
Printable Checklist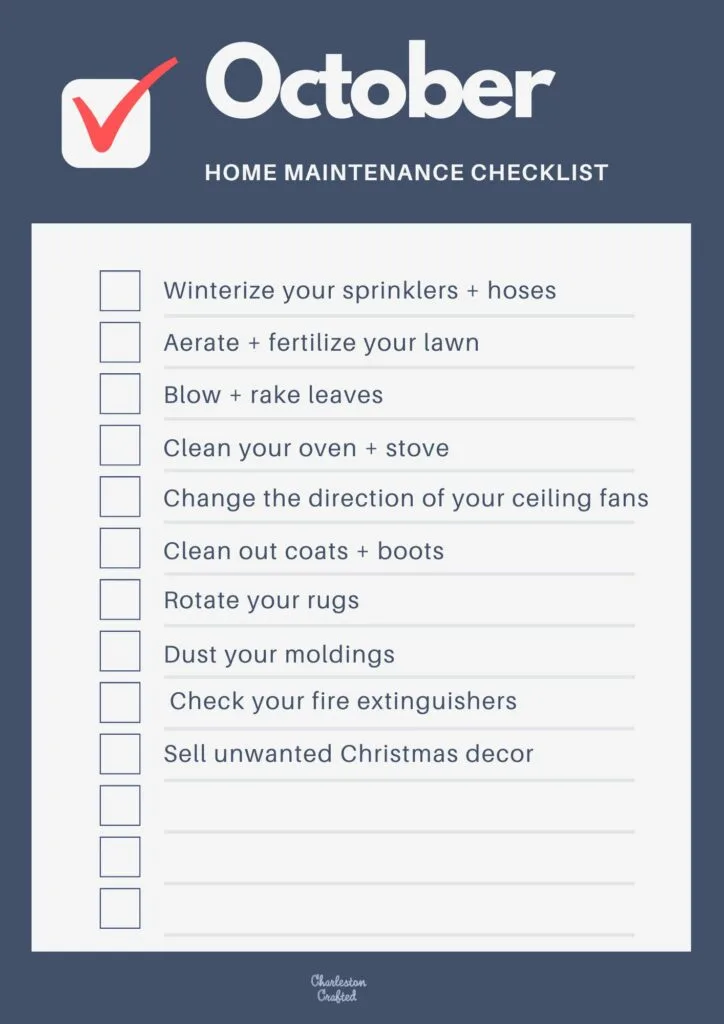 Click here to get the printable PDF October home maintenance checklist directly in your email inbox!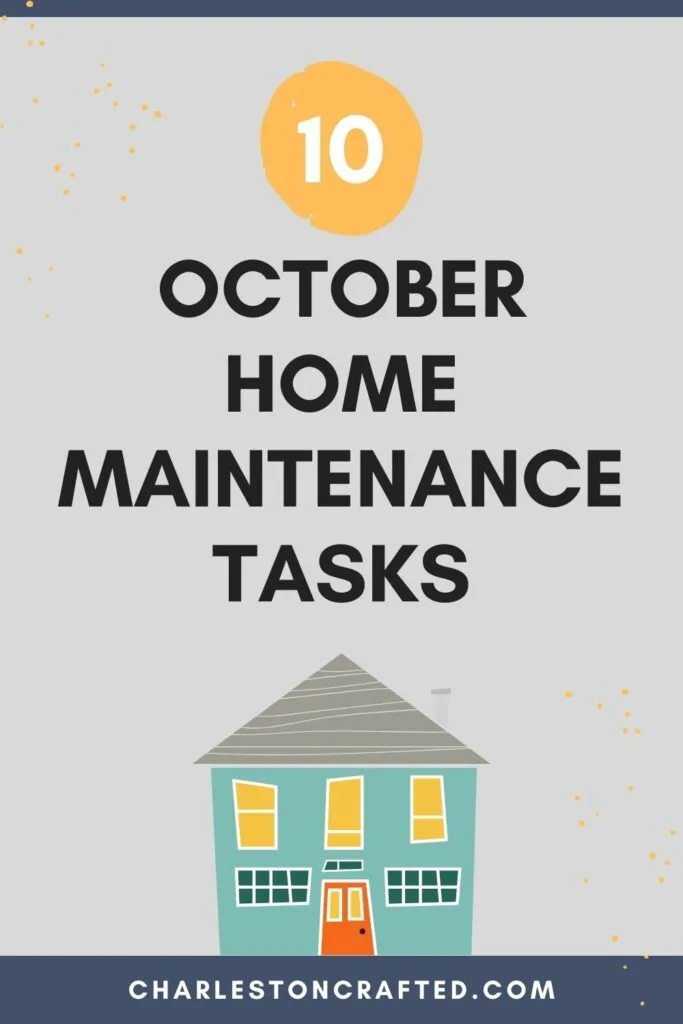 October Home Maintenance Tasks
Check your fire extinguishers
Make sure that you have a fire extinguisher in each floor or zone of your home, and that it is not expired and is in good working condition.
Winterize your sprinklers + hoses
If you live somewhere that gets cold, you will need to winterize your hoses. Cover your spickets to protect them from bursting.
If you have a sprinkler system, you may need to get it professionally flushed to prevent a burst pipe.
Aerate and fertilize your lawn
We apply weed and feed twice a year to our lawn to kill weeds and help fertilize the grass.
Aerating the lawn first helps the fertilizer take. You can rent an aerator and Home Depot and similar stores – consider going in with a neighbor or two to split the cost of a day's rental.
Blow, rake, or mow your leaves
October is the peak of foliage season. Rake, mow, or blow your leaves and bag them up to be hauled away.
Some leaves can be mulched (or mowed) and left to break down on the grass, but others will need to be bagged and taken away if they are too dense!
Clean your oven and stove
Ovens and stoves take a beating. It's good to really deep clean them a few times a year.
Run the clean cycle on your oven, then once it's cooled down, sweep it clean.
Use a soapy rag to wipe the outside of the oven down thoroughly.
Remove all grates and burners from your stove and scrub them in the sink. Clean the stove top thoroughly before putting everything back.
Change the direction of your ceiling fans
your fan should spin clockwise in the winter to push warm air, which naturally rises, down into your rooms.
There's a small pull chain that you can pull that will change the direction of your fan. Pull that and you are good to go!
Clean out your coat and boot storage
Whether you have a mud room, a coat closet, or just some old hooks, it's time to go through your winter gear.
Coats, boots, hats, gloves – whatever you have, let's sort it. Wash it if it needs it, make sure your kids' stuff still fits, and donate anything you no longer need.
Rotate your rugs
Rugs get worn out in the most trafficked spots, especially compared to any spots that are covered by furniture.
Rotate your rugs a half turn to help ensure that they wear more evenly and don't get bald spots!
Dust your moldings
Your home may have crown molding, base molding, or decorative wall molding. All of these things are magnets for dust and debris to settle on.
Take a duster or a rag and wipe them clean. It's extremely satisfying to do!
Sell unwanted Christmas decor
It may feel early, but have you noticed that stores are putting out their Christmas decor? This is the ideal time to sell any decor you no longer want.
Take an evening to go thru a mental (or actual) inventory of Christmas decor that you are storing. If there is something you know you don't want any more – such as for a theme you no longer use – go ahead and list it!
People are shopping now – if you wait until after Thanksgiving, it might be too late!
Here are my tips for selling on Facebook Marketplace!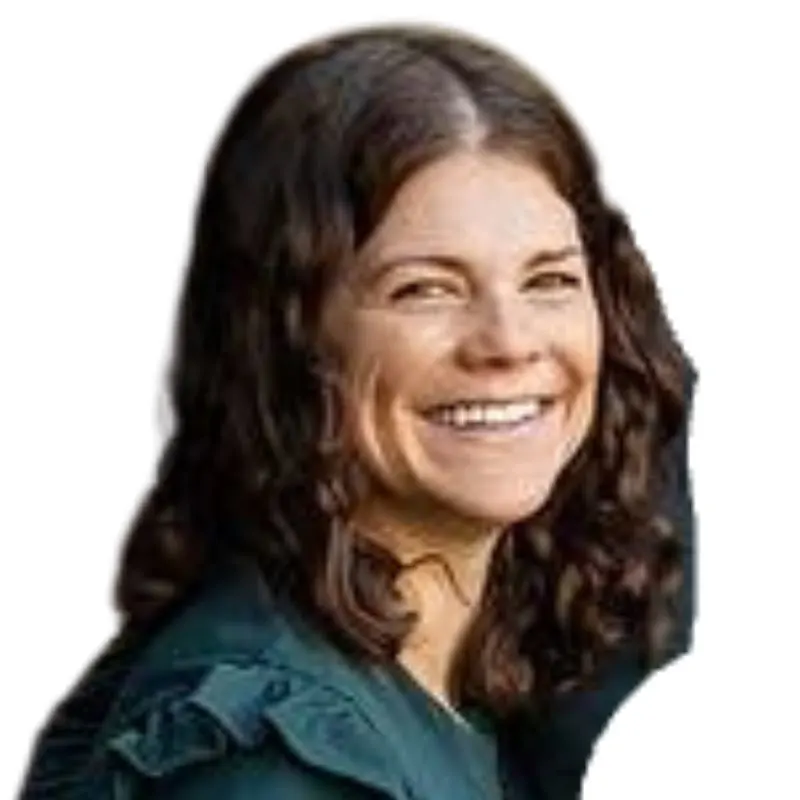 Hello, I'm Morgan, half of the creative force behind CharlestonCrafted.com! With a passion for DIY that dates back to 2012, I've transformed three homes and now I'm dedicated to helping others craft their dream spaces. Let's turn your house into a home together!