Here are the essential home maintenance tasks that homeowners should do each July – and a free printable checklist!
July is the heart of summer time and here in the northern hemisphere it's hot hot hot.
While you're soaking up the summer months, and hopefully taking a summer vacation, don't forget to pencil in a little home maintenance.
These tasks can be boring, and easy to skip over – especially in the summer. But, staying on top of home maintenance is the #1 way to save money in the long run by delaying and avoiding costly major home repairs.
Here are the essential tasks to tackle this July!
Click here to see my Summer home maintenance checklist!
Printable Checklist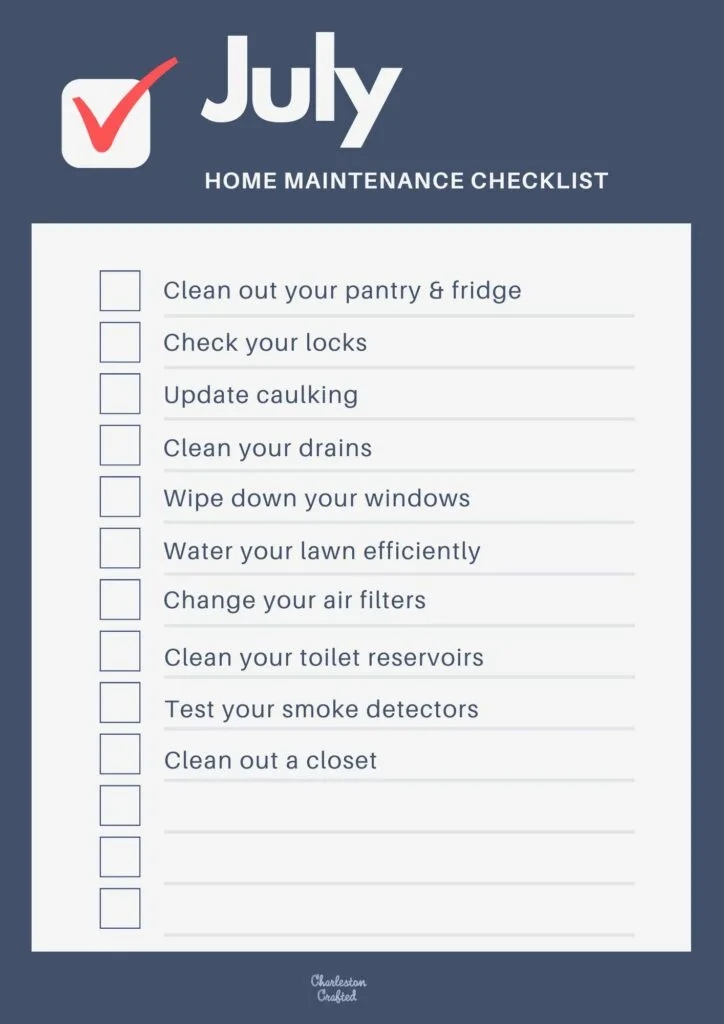 Click here or use the widget below to get the free July home maintenance checklist in a PDF directly in your inbox!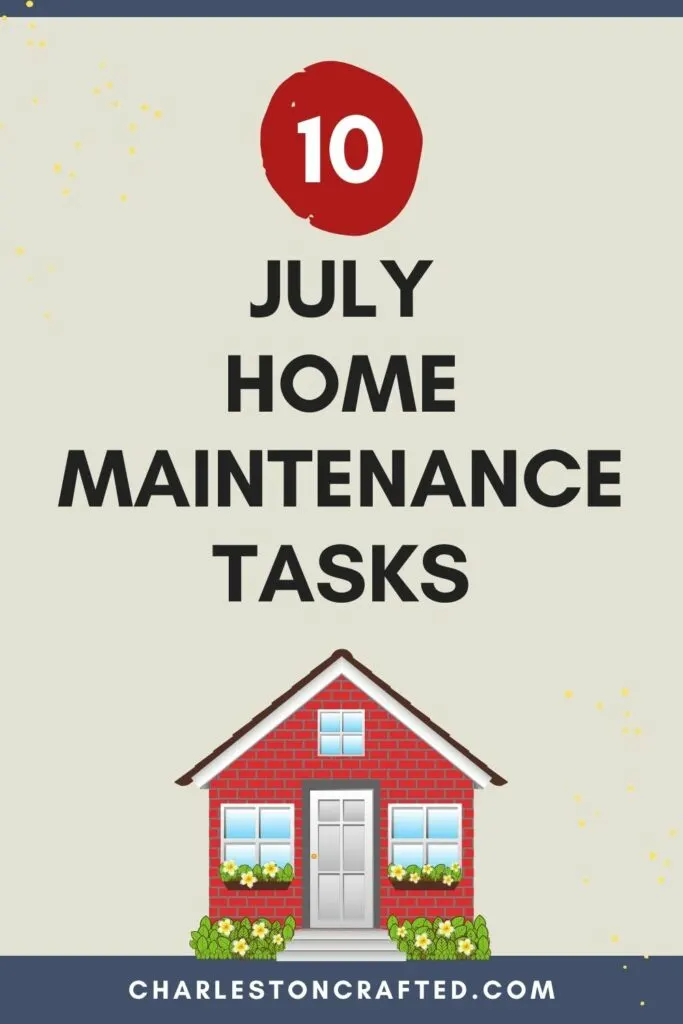 July Home Maintenance Tasks
Clean out your pantry & fridge
Summer time in our house means a lot of snacks and take out dinners. Inevitably, our food situation gets messy. Time to clean out the pantry and the fridge!
Take everything out and wipe down all of the shelves. Then, group like items together and place them back in an organized way.
I like to use lazy susans to keep things organized!
Throw away anything expired or unwanted. However, if you have good, non-expired, unopened food that you just don't want, consider donating it. Large food pantries don't typically love small donations, so look for a blessing box or something similar in your neighborhood.
Check your locks
Summer is usually the highest time for petty crime like car and home break ins. In my area, it's usually kids off from school bored at night. They wiggle door handles and only enter unlocked cars or homes.
So, time to check your locks!
Check all your door knobs and all your window locks. If anything is damaged, replace it. You can replace knobs yourself or call in a professional locksmith.
It's also a good time to consider adding a smart lock to your home. We love having a keypad on our back door or garage door to make it easy to go in and out without a key. Most keypad locks let you set temporary codes for visitors or repair people, too.
Update caulking
The exterior walls of your home slightly shift, especially in extreme weather. If there's molding – like base molding or crown molding – along exterior walls, it tends to slightly separate from the drywall.
Use a razor blade to remove old caulk and replace it with new caulk for a fresh, clean look.
Clean your sink + shower drains
Drains are often overlooked and get really gross. Unscrew the plate and wash it with a sponge.
You can use a product like Drain-o or stick your finger inside the pipe to clean it out. Our shower gets so gross with my long shed-y hairs, but cleaning the drain really makes it work better!
Wipe down windows, inside and out
Windows can get really dirty without you really even noticing it. Take an hour to use a soft cloth to wipe down the inside of all of your windows. If your windows fold out, you can easily wipe the outsides, too.
Water your lawn efficiently
July often means hot weather which means that you are watering your yard a lot. Water efficiently by watering fist thing in the morning and not in the heat of the day. This gives the water the best chance to soak in without being evaporated.
Change your air filters + clean your vents
If your AC is running a lot this month, your air filters are going to get dirty. Swap them out!
While you are at it, use a cloth to wipe down the metal fronts of the air vents, too.
Clean your toilet reservoir
You probably clean your toilet regularly, But what about the tank on the bank? Open it up and look inside. Gross! Cut the water supply and drain the tank by flushing it.
Use a sponge to wipe the tank and parts inside it clean of gunk. Then cut the water back on. Much better!
Test your smoke detectors
Use the test function on your smoke or carbon monoxide alarms to ensure that they are working properly. If one needs new batteries, I have found that they are usually all pretty synced so go ahead and change them all – or at least have batteries on hand for all of them!
Clean out a closet and donate or recycle unwanted items
July can be swelteringly hot. If you are looking for an indoor activity, purge a closet or a drawer. Clear everything out, sort out the trash and things to donate, and then put your things back.
Once you purge one spot, you'll be itching to do more!
What's your favorite home improvement task?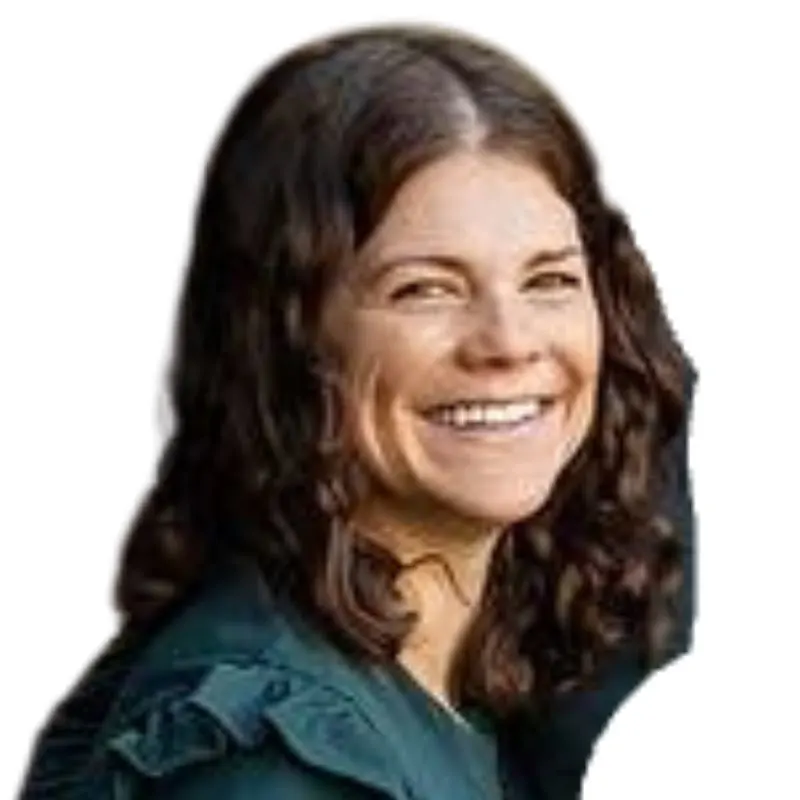 Hello, I'm Morgan, half of the creative force behind CharlestonCrafted.com! With a passion for DIY that dates back to 2012, I've transformed three homes and now I'm dedicated to helping others craft their dream spaces. Let's turn your house into a home together!