Looking for the essential home tasks to complete in June? Here is my June home maintenance checklist!
Home maintenance is important to keep your home in tip top shape and to prevent costly repairs and damage down the road.
While it isn't glamorous, it's definitely worth it to keep your home in good condition.
June is the official start of summer in the northern hemisphere and as things heat up, you need to take care of your house even more!
Getting your home ready for summer will help to make sure that the season goes smoothly and your home is ready for the hot days ahead.
Click here to see my Summer home maintenance checklist!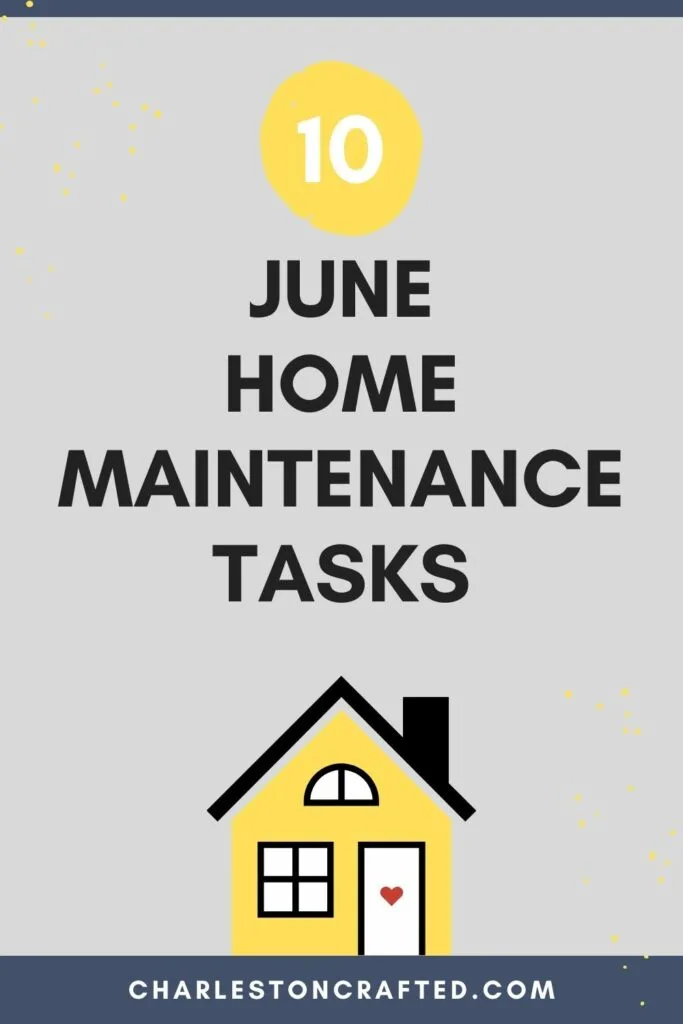 June Home Maintenance Checklist
Here are the essential home tasks you should perform every June.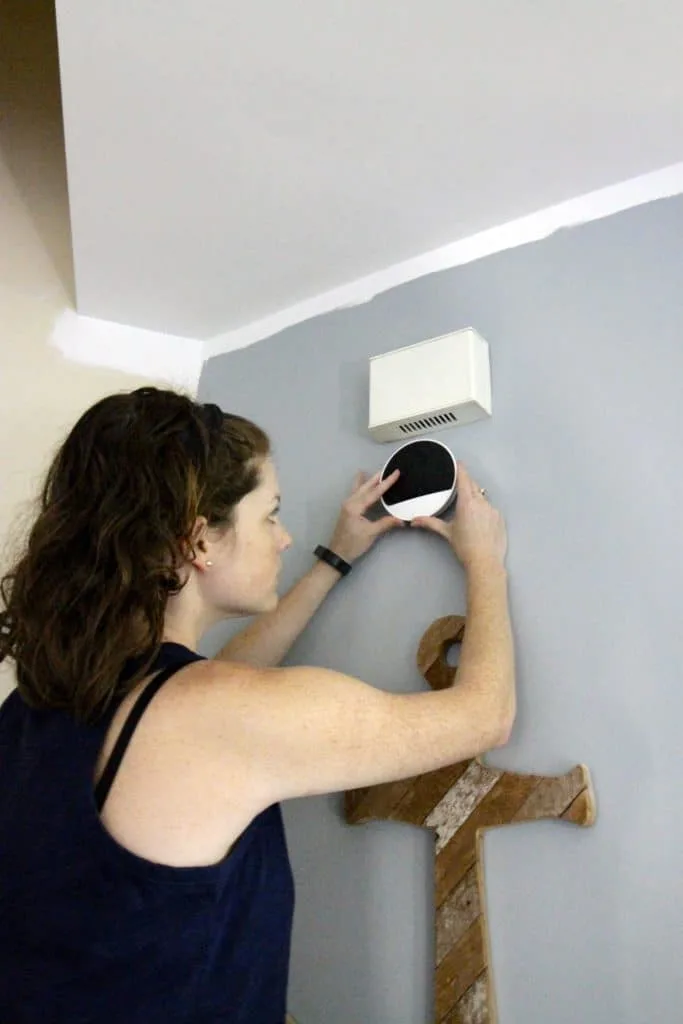 Update your home security
Did you know that petty crime peaks in the summer months? Every neighborhood that we have lived in has had an increase in break ins in the summer.
Take note of any crime in your neighborhood – where we live, it's always people pulling car handles and stealing from unlocked cars.
Be sure to lock your car and house doors. Lock up things like bikes every night. Install a motion detector light.
Consider adding cameras – especially those that go to a feed on your phone – to help deter theft. Consider a security system if home break ins are common in your area.
Clean your fan blades
I love ceiling fans (we live in the south so they are essential in living + sleeping rooms) but they get super gross.
Grab a step stool or ladder and a rag and wipe down the top and bottom of each fan blade. If it's really stuck on there, you might need to use a damp cloth. Be sure to wipe the sides/rims of each blade, too. Don't leave any dust bunnies behind !
Be sure to sweep or vacuum the floor underneath the fan afterwards as this can really stir up some dust!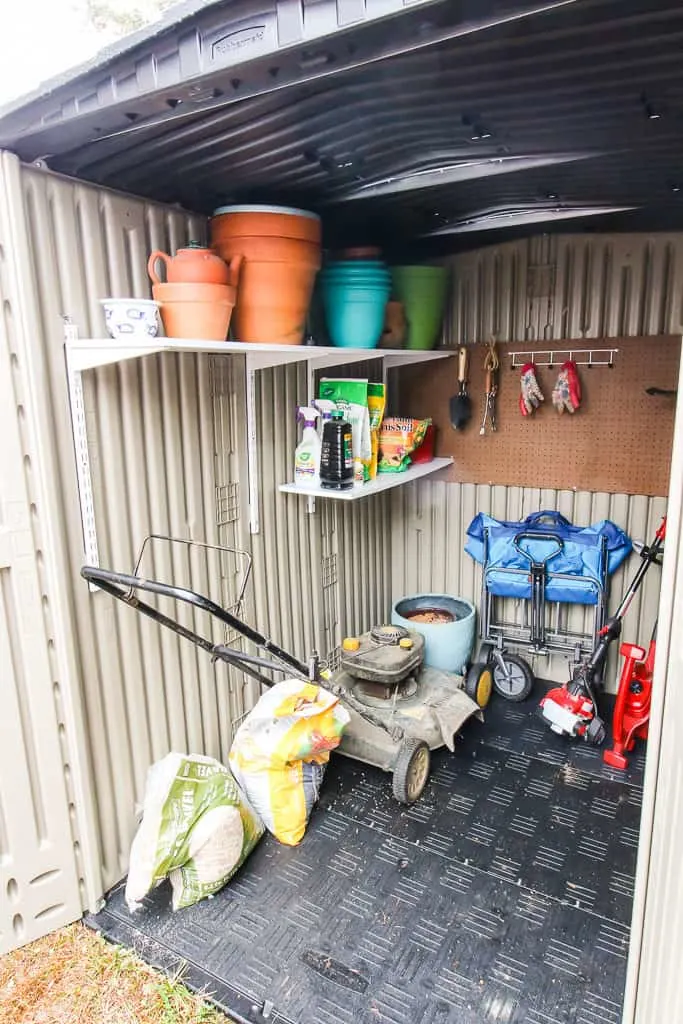 Organize your garage or storage shed
Summertime means you are probably getting out your outdoor stuff. This could be beach chairs, pool supplies, yard games, lawn equipment, or anything in between.
Take a moment or organize your storage space. Get rid of anything you no longer need (this is the time to sell outdoor stuff on Facebook marketplace).
Add vertical shelving in spots that need extra storage and make room for any new outdoor things you might accumulate this season!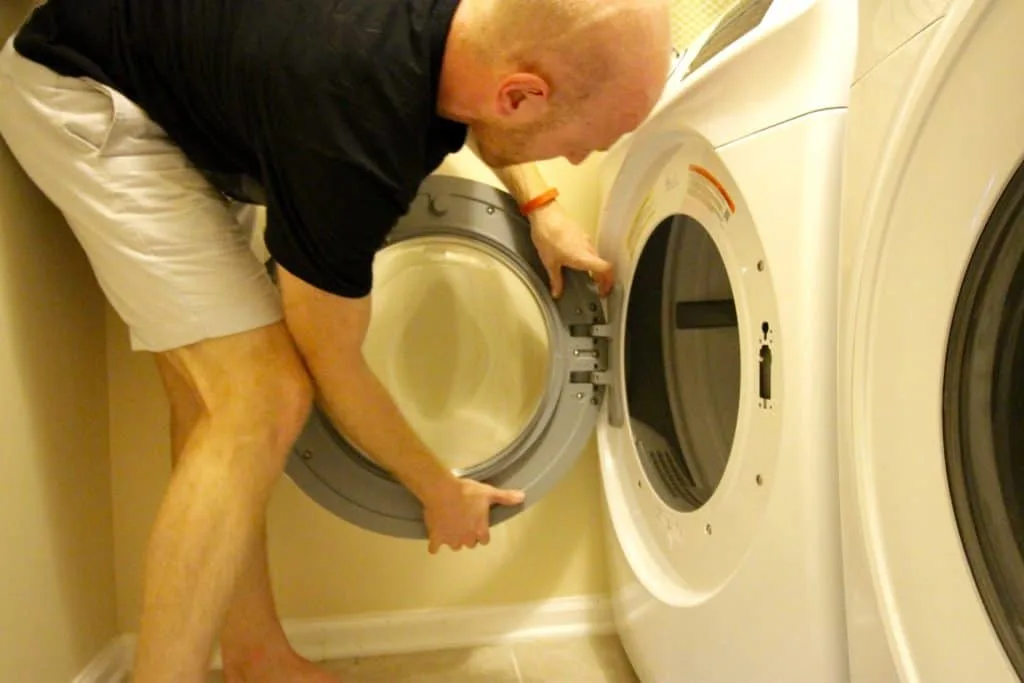 Clean your dryer vent
Your dryer vent can easily get clogged with lint and can lead to house fires. It's important to clean your dryer vent regularly.
You can clean it yourself or hire this task out. We put a ladder up on the side of the house, reach into the vent and clear it out.
We actually found a wasp nest in our dryer vent last year, which was really freaky! You never know what you might find.
Wipe down your porches and exterior walls
Our front porch gets a lot of spider webs this time of year. Take a broom or a step stool and a rag and wipe down the siding and ceiling on any porches or patios.
You can also use a leaf blower to blow out any debris that has accumulated in the corners over the past season.
Your porch will instantly feel cleaner and more welcoming!
Deep clean your grill
Summer means grill season is here! Time to deep clean your grill. Wipe down the outside and run your grill cover through the washing machine if you can.
Use a metal grill brush and water + white vinegar to scrub down the grates. If it's greasy, a little Dawn dish soap will go a long way to clean it up!
If your grill uses a propane tank, make sure it's full and ready to cook. If you use charcoal, time to stock up!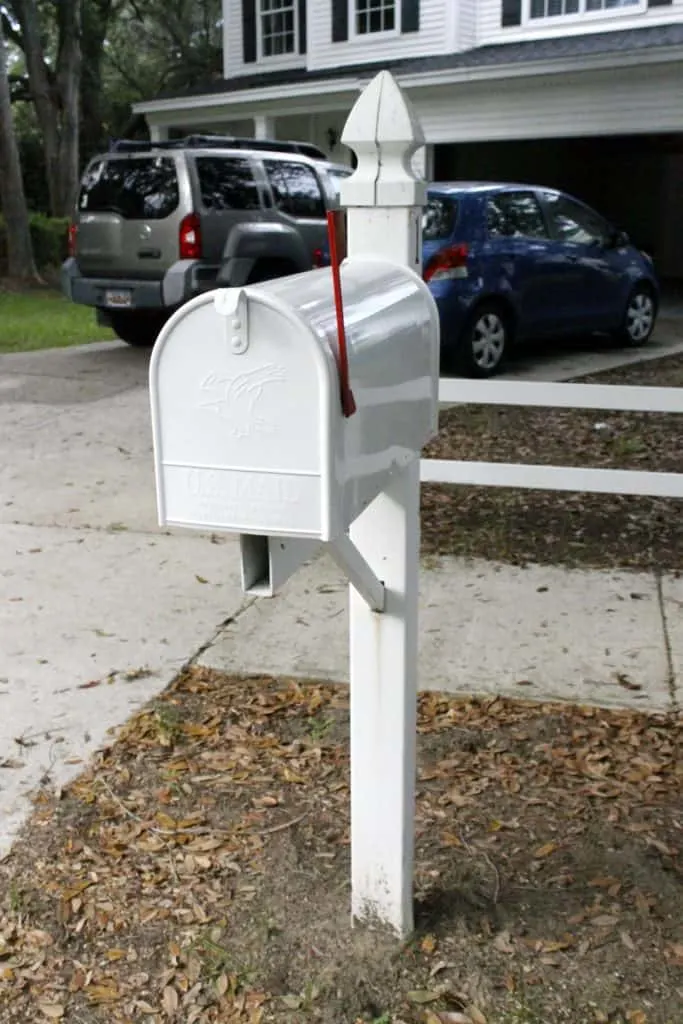 Clean off your mailbox
Mailboxes get dirty over the winter and spring. Give yours a quick wipe down. Wipe down the flag, too!
Tighten the screws if it is feeling loose on the post. Check the house numbers if you have them and consider replacing them for a new look.
You might want to replace the flowers or mulch around your mailbox if you have it for a fresh look.
Empty any standing water
Summer is the start of mosquito season, and mosquitoes love laying eggs in standing water.
Look for any spots that hold standing water and dump them. This could be bird baths, pots, or even just areas that puddle.
Make a plan to increase drainage to keep them from filling up with each rain. Here's how to drill drainage holes in pots + ceramic.
Organize papers and paperwork
If you have kids on summer break, this is the natural time to file away their school work and forms. If not, you can still go through your files and shred or recycle what you don't need and file away what you do!
Put important papers in a fire safe box and be sure to scan anything super important and save copies to two places – we like to use a hard drive and cloud storage.
Defrost your freezer or ice maker
Your fridge is going to be working extra hard in the hot summer months. Take an afternoon to defrost your freezer or ice maker to prevent ice build up and keep your system running as efficiently as possible!
What other June home maintenance tasks do you have?
Want more monthly home maintenance checklists?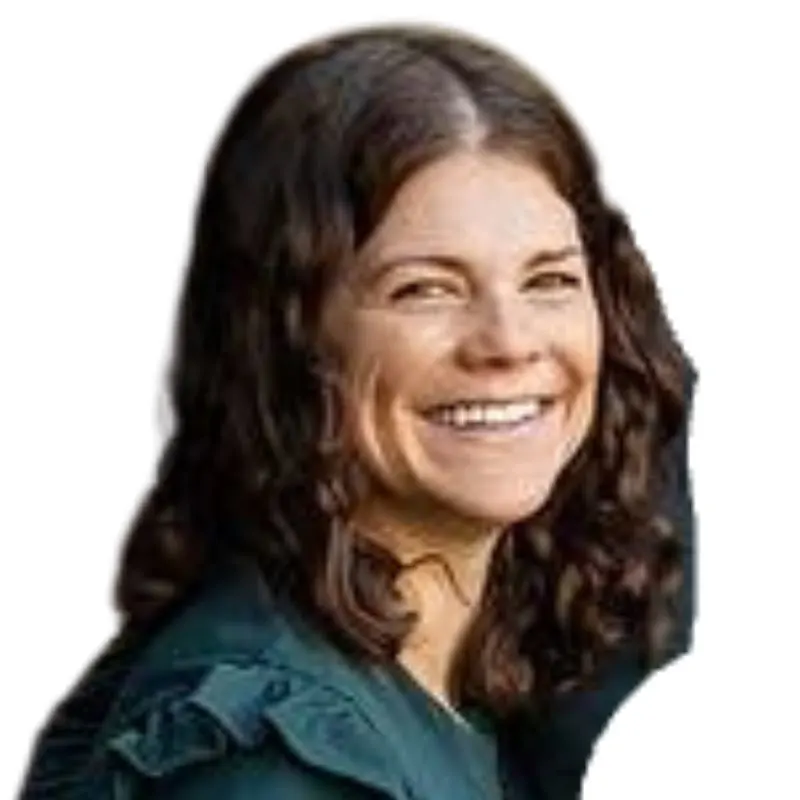 Hello, I'm Morgan, half of the creative force behind CharlestonCrafted.com! With a passion for DIY that dates back to 2012, I've transformed three homes and now I'm dedicated to helping others craft their dream spaces. Let's turn your house into a home together!